ALEC puts people in for-profit jails, prevents gun laws, and stops action against climate change—all from inside locked hotel conference rooms.
In the "corporate bill mill" where corporate leaders and politicians meet, schmooze, and decide the future of the planet, evil is at work.
Georgia Senator Nan Orrick, a former ALEC (American Legislative Exchange Council) member, describes back rooms in Vegas resorts and behind-closed-doors legislative sessions where corporations not only vote on bills—they write them.
ALEC brands itself as an educational charity, she says, but hefty donations (memberships can cost $25,000 a year) fund "education efforts" for legislators, according to a local 11 Alive broadcast—educational efforts led by multi-billion dollar corporations with specific agendas.
The Investigators: ALEC - The Backroom Where Laws Are Born www.youtube.com
In the end, Orrick left ALEC because it was just a bunch of "angry white men," she said.

But these "angry white men" have arguably guided America towards the state it's currently in, making some sort of revolution inevitable.
From the Prison Industrial Complex to Stand Your Ground: ALEC's History of Oppression and Harm
ALEC was partly responsible for the massive spike in prison populations over the last few decades—a 500% increase over the last 40 years, to be exact. In 1995, ALEC's "Truth Sentencing Act" was signed in 25 states. ALEC also pushed for mandatory minimum sentences for nonviolent drug offenders. And ALEC helped privatize the bail bond industry and has worked to pass laws to create for-profit prisons, catalyzing what we now know as the Prison Industrial Complex.
Unsurprisingly, two of ALEC's major sponsors include the Corrections Corporation of America and the Geo Group (formerly Wackenhut Corrections).
"An In These Times investigation last summer revealed that ALEC arranged secret meetings between Arizona's state legislators and CCA to draft what became SB 1070, Arizona's notorious immigration law, to keep CCA prisons flush with immigrant detainees," write Mike Elk and Bob Sloan in The Nation. "ALEC has proven expertly capable of devising endless ways to help private corporations benefit from the country's massive prison population."
In Ava DuVernay's documentary 13th, which tells the story of Black oppression in America from the ratification of the 13th Amendment in 1865 until today, she dives into ALEC and how—building on momentum from the War on Drugs—it resulted in the mass criminalization of Black people, leading to a system of punishment that Michelle Alexander calls "The New Jim Crow."
13TH | FULL FEATURE | Netflix www.youtube.com
ALEC has a long track record of creating racist policies that disenfranchise vulnerable populations. For example, they were an origin point of voter ID laws that successfully prevented many voters from participating in elections. In 2011, the civil rights organization Color of Change launched an investigation into ALEC's political actions in 2011, and reported that for years, "the right wing has been trying to stop Black people, other people of color, young people, and the elderly from voting for partisan gain—and now some of America's biggest companies are helping them do it."

ALEC was also responsible for creating the "Stand Your Ground Laws," which helped George Zimmerman go home free after he shot Trayvon Martin.
Once people began connecting the dots and investigating this law across states, they realized that the bill looked almost identical from state to state—and were able to trace its origins back to ALEC.
A Foundation Built on Disregard For Human Life
Destruction is in ALEC's lifeblood. Two of ALEC's early founders were the Koch brothers, both of whom played a significant role in destroying early government action against climate change. Over recent years, ALEC has doubled down on its efforts to defend fracking and to fight against protestors and whistleblowers, passing bills that threaten to fine and imprison anyone who attempts to vandalize pipelines, and beyond.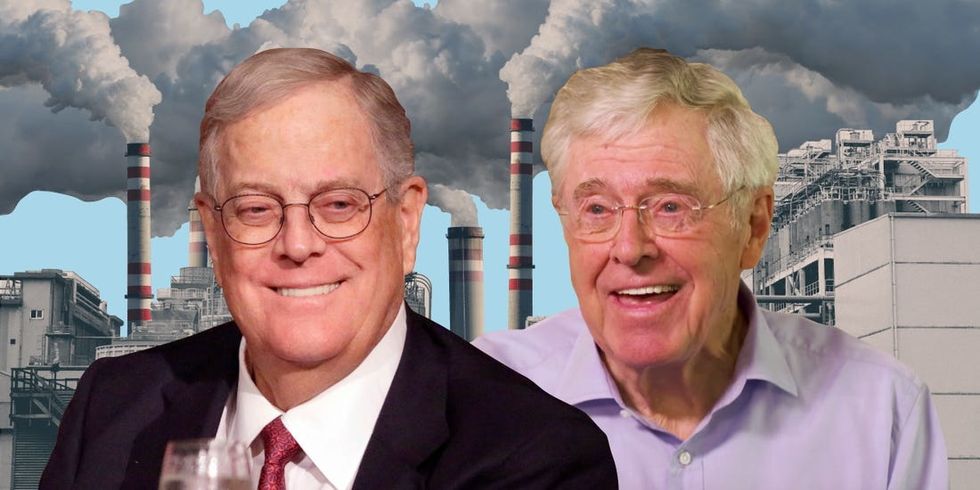 Koch Brothers
Other current corporate sponsors include the tobacco industry, the giant pharmaceutical company Pfizer, the National Rifle Association, Wal-Mart, ExxonMobil, and hundreds of other corporations. That means that these major corporations have a say in what bills are passed where.

ALEC has faced some resistance. After whistleblowers published a database called ALEC Exposed in Wikipedia, corporate sponsors began to face pressure to leave the shadowy lawmaking organization. Coca-Cola, Kraft, Intuit, the Gates Foundation, Google, and other companies pulled out. Hundreds of legislators have cut ties—but ALEC continues to meet year after year.
ALEC Is Still Alive and Well—and Was Fighting to Reopen in Mid-May
ALEC is still alive and well today, if quiet (or very good at diverting attention from it). According to the ALEC Exposed Wikipedia page, ALEC has been "Leading Right-Wing Campaign to Reopen the Economy Despite COVID-19" this May.
The suffering that some of ALEC's bills have caused is literally unimaginable–and genuinely apocalyptic in scale. The number of lives ruined from big pharma, gun violence, climate change, and mass incarceration is absolutely uncountable. Bills like the "No Sanctuary Cities for Illegal Immigrants Act," the "Consistency of Firearm Regulation" Act (which prevents local areas from restricting firearm possession), and many others have each had brutal lived consequences on people's lives—and each was created in an unjust, secretive way.
Yet ALEC still insists that it's a legal organization and that its nay-sayers are simply delusional leftists.
But if ALEC really were a legal organization, wouldn't they open their doors to the media instead of forcibly removing the reporters who try to enter at its annual policy summit?
Of course the fact that corporations are running the show nowadays isn't exactly a surprise, and ALEC is just one of the many corporate lobbyist groups that are "ghostwriting the government," as one Harvard Political Review report put it. The best of these groups are probably so secretive that no one knows exactly what they're called or where they are. Certainly, ALEC is growing alongside the times, figuring out how to further its agenda as more politicians refuse corporate donations, and who knows: It may disappear completely, reforming itself as another slick corporate group in some other identical hotel ballroom, ruining lives with the flick of a few keystrokes.
But at least the people are beginning to wise up to the fact that many of our lawmakers have pledged allegiance not to the people but to corporations.
United States of ALEC: A Follow-Up www.youtube.com
Here are three crucial ways the digital age complicates your protections under the Fourth Amendment.
When the Fourth Amendment codified citizens' protections against government spying in 1791, Americans couldn't say, "Alexa: turn off the lights." With technology pervasively conducting our daily errands, the amendment against illegal search and seizure is not equipped to protect digital users. In fact, David Cole, a law professor of constitutional law and national security at Georgetown University, critiques, "In the modern digital age, it means very, very little."
To be clear, the totality of the Fourth Amendment reads: "The right of the people to be secure in their persons, houses, papers, and effects, against unreasonable searches and seizures, shall not be violated, and no Warrants shall issue, but upon probable cause, supported by Oath or affirmation, and particularly describing the place to be searched, and the persons or things to be seized."
Here are three crucial ways the digital age complicates your protections under the Fourth Amendment:
1. Law enforcement doesn't always require a search warrant to enter your home
When police want to mine your private information on suspicion that you've committed a crime, they have to meet the familiar requirement of "probable cause." Traditionally, they must convince a judge that there is a sound reason to search and/or bug your property for surveillance. True to the wording of the law, your protected personal belongings include your physical body, "houses, papers, and effects."
However, "probable cause" includes the "plain view" clause, wherein authorities have the right to enter your home if they see evidence, contraband, or suspicious materials in your home. In the age of social media, a picture, check-in, or status you post could very well justify law enforcement entering your home without a warrant. The ruling in Katz v. United States stands as the most notable example that qualifies the Fourth Amendment as only applying to situations in which "an individual has a reasonable expectation of privacy." When you're sharing the details of your life on social media sites, you waive much of that expectation.
2. Your personal information is no longer "private" from the government once shared on social media
A series of rulings in the 1960s and 1970s began to add exceptions to the "probable cause" requirement. Namely, the government does not need a search warrant to obtain any personal information that you've already shared with somebody else. Hence, the government can obtain any private information given to credit card companies, banks, or phone companies, because you've technically de-privatized the information by using those services.
Of course the same applies to any and all social media accounts. All the government needs is a subpoena, which experts say is "trivially easy to issue."
3. Your location can be tracked by the government
While it may seem obvious to be wary of broadcasting your location at any given time, some personal devices and social media sites automatically tag and record your location. Your whereabouts cease to be a topic of government surveillance when you share the information willingly (which you do by using digital services). As Justice Alito noted when presiding over the United States v. Jones, social media tools "will . . . shape the average person's expectations about the privacy of his or her daily movements." Traditional protections simply don't apply to what you publicize yourself.
With three high profile figures filing lawsuits against the company for marketing their likeness, the video game phenomenon is challenging who owns choreography.
Epic Games' Fortnite is at the center of controversy surrounding copyright and the limits of intellectual property laws. With three high profile figures filing lawsuits against the company for marketing their likeness, the video game phenomenon prompts a conversation about who owns culture.
The Battle Royale style game features customizable avatars, for which users can purchase "emotes," specific gestures or dance moves that avatars can perform in the game. The problem is that "emotes" are designed to appeal to millions of international users, with many replicating wildly popular dance trends and cultural icons. Select "emotes" are based on Snoop Dogg's "Drop It Like It's Hot" dance, Psy's "Gangnam Style," and Donald Faison's "Poison" dance from the US sitcom Scrubs.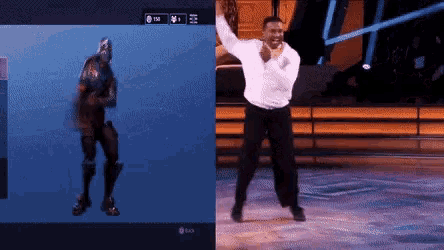 Tenor
However, Fortnite's creators did not secure licenses to recreate these artists' likenesses in their game. But it's unclear under U.S. law whether or not a segment of choreography even qualifies for copyright protection. As highlighted by the Wall Street Journal, the U.S. Copyright Office's stance on choreography dictates that it "cannot register short dance routines consisting of only a few movements or steps with minor linear or spatial variations, even if a routine is novel or distinctive." They elaborate that "social dance steps and simple routines" are not protected by copyright "even if they contain a substantial amount of creative expression."

In fact, few dance moves have been successfully copyrighted. Michael Jackson was able to patent his impressive leaning move featured in the "Smooth Criminal" music video–but only because he invented the special shoe that makes it possible. Since each one of Fortnite's "emotes" is a short movement and not a creative song or dance of its own, copyright lawyers can't agree about whether or not infringement laws apply.
The first "emote" to challenge what constitutes copyright infringement is called "Swipe It," which replicates the dance move recognizable as the "Milly Rock." Its creator, rapper 2 Milly, born Terrence Ferguson, was the first to sue the game with allegations that Fortnite violates copyright law by selling his "signature" choreography. He told Rolling Stone, "My dance is my signature. Everybody would tell you, from here to Alaska, 'Hey, that's the Milly Rock.' I don't mind people doing it in their videos. What I do mind is when somebody takes what I created and sells it."
While the "Milly Rock" became a viral dance move in 2015, it isn't a full choreography set. Christine Lepera, attorney for music industry giants like Drake and Timbaland, argues that a single dance move is precluded from copyright infringement: "You cannot copyright certain dance moves that are generic. From what I've seen online, I've done these [Milly Rock] moves in hip-hop [dance] class for years — it's a pivot, heel-out, heel-out, and swing your arms."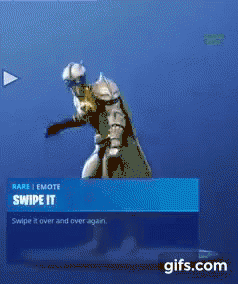 Amino Apps
The second creator to file charges against Epic Games is Alfonso Ribeiro, best known for playing Carlton Banks on The Fresh Prince of Bel-Air. He alleged that the "emotes" called "Fresh" plagiarizes the "Carlton Dance," made famous by the beloved sitcom character Ribeiro played in the 90s. However, copyright lawyer Scott Alan Burroughs argues that an actor doesn't own his character's stylized, or "signature," movements, since the character is owned by the production company. Burroughs says, "[Ribeiro] created and performed that dance while acting on a television show he was a performer on, so it was likely 'work for hire' that belongs to the show's producers."

The third creator to file charges against the game is actually the mother of Russell Horning, a 17-year-old content creator on YouTube who popularized "the floss" dance. Again, Fortnite sells a "Floss" emote that the Hornings claim infringes upon their legal right to share in the profit made through dance move.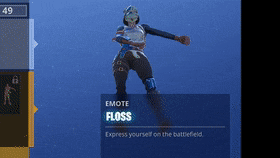 2048
But how much money does Fortnite make from selling "emotes?" For that matter, how does a game that's technically free to play earn Epic Games over $2 billion in 2018? When the Fortnite App launched on Apple's IOS in April, the game reportedly made $2 million a day, making history as the first to net over $1 billion by following a free-to-play model.

The secret–and the root of the controversy–is the game's profit from microtransactions. While all users can play the entirety of the game for free, they have the option of purchasing in-game currency, called "V-bucks," which allows players to customize their gaming experience. With an exchange rate of approximately 1 USD to 100 V-bucks, users are offered deals to spend anywhere from $2 to $20 on cosmetic skins, game modes for their characters, and, of course, dances. Michael Pachter, an analyst at Wedbush Securities, noted, "On the revenue side, [Fortnite has] done something that's really unique, which is come up with a perception of exclusivity." He added, "If you see another player in a leopard skin and go to the store and see it's no longer available, you think, Shoot, I've got to move on it next time."
All three complainants are represented by the law firm Pierce Bainbridge Beck Price & Hecht LLP. In addition to copyright infringement, the lawsuits allege violations of the rights to publicity, which are creators' rights to control and profit off any use of their likeness, name, or other distinct traits. David L. Hecht, the representative for 2 Milly, Ribeiro, and Horning, insists that his clients have exclusive rights to the cultural trends they've instigated, stating, "I will say you can absolutely copyright choreography, and you can leave it there." Whether U.S. law is in agreement with him is for a judge to decide in 2019.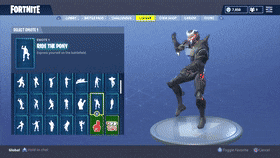 Meg Hanson is a Brooklyn-based writer, teacher, and jaywalker. Find Meg at her website and on Twitter @megsoyung.

Brown was sex trafficked as a teen and given a life sentence for murdering the man who paid for her.
Cyntoia Denise Brown was granted clemency after serving 15 years in prison for murdering the sex trafficker who solicited her for sex. Tennessee Governor Bill Haslam granted Brown's early release on Monday after years of lobbying by prison rights' activists, state lawmakers, and high-profile celebrities, including Amy Schumer, Rihanna, Kim Kardashian, and Ashley Judd. In December, Judd posted a message to Governor Haslam on Twitter, "Cyntoia Brown was a victim of child sex trafficking, raped, and forced into paid sexual exploitation to stay alive. She deserves our empathy and your mercy."
I encourage and plead with my Tennessee Governor @BillHaslam to grant #Clemency4Cyntoia. Cyntoia Brown was a victim… https://t.co/f6AUUoZxUG

— ashley judd (@ashley judd) 1545045922.0
In 2004, Brown was a 16-year-old forced into prostitution by her 24-year-old pimp, "Kut Throat." She was solicited for sex in a parking lot by 43-year-old Johnny Allen. Alarmed by the man's behavior, Brown shot Allen with the gun he kept under the bed, later recounting to the police that he was reaching for the gun first.

While Brown was tried as an adult and found guilty for murder and robbery, her case helped to inspire reform in Tennessee's juvenile sentencing. Stacy Case, CNN affiliate and WZTZ anchor, points out, "If Cyntoia Brown were tried today, legal experts say she would not have been tried in the same way. Our courts today would view her as a child sex slave... She would be viewed as a victim."
Brown served over 14 years of her life sentence before Governor Haslam granted her clemency. His office issued the following statement: "This decision comes after careful consideration of what is a tragic and complex case. Cyntoia Brown committed, by her own admission, a horrific crime at the age of 16. Yet, imposing a life sentence on a juvenile that would require her to serve at least 51 years before even being eligible for parole consideration is too harsh, especially in light of the extraordinary steps Ms. Brown has taken to rebuild her life. Transformation should be accompanied by hope."
Brown, now 30 years old, told Haslam, "Thank you for your act of mercy in giving me a second chance. I will do everything I can to justify your faith in me." She continued, "With God's help, I am committed to live the rest of my life helping others, especially young people. My hope is to help other young girls avoid ending up where I have been."
Brown will be released on parole on August 7. Conditions of her release will include regular counseling sessions, 50 hours of community service, and gainful employment. While in prison, Brown has earned her Associate's degree, continues to work towards her Bachelor's, and mentors at-risk youth with plans to begin a nonprofit organization for troubled teens in the future.
Meg Hanson is a Brooklyn-based writer, teacher, and jaywalker. Find Meg at her website and on Twitter @megsoyung.
In the 2017-2018 term, the Justices of the U.S. Supreme Court will hear several major cases with national implications
Topics in this term's major cases include technological privacy, religious freedom, anti-discrimination laws, immigration and the President, sports gambling and political gerrymandering, among many others. The Court's deliberation on these cases will begin in the coming months but the discussions surrounding them have been going on for years, and will continue long after the decisions are made. Before the end of this term, the Court will have heard something close to 70 cases, chosen from an average of 7,000 petitions. Here are five of the most important cases to follow.
Carpenter v. United States
There's a good chance you're reading this article on your mobile phone. That smartphone is smart enough to track your location and tell you the weather, the best restaurants within a mile and movie times in the area. Now,
the Court will decide
if the government is allowed to retrieve your phone's location data from service providers without a search warrant. Timothy Carpenter, convicted of aiding and abetting a series of robberies in 2011, argues that the government's seizure of his cell phone's location records without a search warrant violates the Fourth Amendment. In
United States v. Jones
, the Court decided that tracking a car with its GPS falls under the
Fourth Amendment
. And 2014's
Riley v. California
case concluded that searching a cell phone taken during an arrest requires a search warrant.
Based on these decisions, it follows that Carpenter's case will also fall under the Fourth Amendment. It is an important decision to watch, nonetheless. Though it specifically concerns the 127 days of location data used in the case, it has implications for the future of data privacy and government surveillance.
Masterpiece Cakeshop v. Colorado Civil Rights Commission
Already one of the most-covered upcoming cases, Masterpiece Cakeshop v. Colorado Civil Rights Commission pits religious freedom laws against anti-discrimination laws. Colorado's civil rights law protects citizens from discrimination based on sexual orientation. The baker at Masterpiece Cakeshop argues that the Colorado government cannot force him to say something on his cakes that disagrees with his personal beliefs. He calls his cakes forms of artistic expression and, therefore, extensions of the free speech protected by that always-tricky First Amendment. The opposing lawyers think the anti-discrimination laws outweigh the First Amendment in this case and prohibit the business from refusing its customers based on their sexual orientation. Duke University law professor Walter Dellinger writes, "Petitioners have a First Amendment right to pick their message but not to choose their customers based on sexual orientation." The Court faces a difficult task in merging the jurisdictions of separate laws.
Gill v. Whitford
The Court looks to answer several questions in this case about the possibility and legality of political gerrymandering in Wisconsin following a redistricting plan introduced in 2011. A federal court rejected the plan on the grounds that it allows Republicans to unfairly benefit their party in future elections. Often, federal courts had to draw the state's maps after the legislature could not agree on one. The challengers to the plan, led by Whitford, argue that, when Republicans won control of the state under a Republican governor in 2010, they deliberately boosted their own party's chances in future elections by hampering Democratic voter districts. Lower courts admitted that politics inevitably play into the redistricting process but that, in this case, the plan was unquestionably and intentionally biased. The Supreme Court must decide whether to allow political gerrymandering as a precedent for other states or to side with the challengers in opposing a state legislature.
Christie v. NCAA
Former New Jersey Governor Chris Christie's name remains on
this case
in which New Jersey seeks to allow sports gambling which opponents argue must remain illegal under the
Professional and Amateur Sports Protection Act (PASPA)
of 1992. Cunningly, this act doesn't prohibit states from legalizing sports betting (which would violate the anti-commandeering doctrine of
New York v. United States
) but merely prohibits
repealing
the ban on sports betting that has been in effect in New Jersey and most states for decades. Congress is not allowed to override state jurisdiction over the activities of its citizens. The NCAA argues that PASPA does not do this. But New Jersey believes that, if Congress were allowed to prohibit sports gambling in this way, they would also be allowed to override states' decisions on other, more dangerous issues.
Epic Systems Corp. v. Lewis, National Labor Relations Board v. Murphy Oil USA, Inc. & Ernst & Young LLP v. Morris
These three cases have been
consolidated into one case
that asks for a Supreme Court decision on the constitutionality of mandatory arbitration clauses for new employees. As much as 50% of the country's worker contracts now include
mandatory arbitration clauses
, forcing workers to give up their right to participate in class action lawsuits against their companies. The Court's decision will also affect the range of protections of the
National Labor Relations Act
(1935), which says, "…protection by law of the right of employees to organize and bargain collectively safeguards commerce from injury, impairment, or interruption . . . by restoring equality of bargaining power between employers and employees." Pushing against this is the
Federal Arbitration Act
that maintains the validity of signed arbitration clauses. Though these cases began as lawsuits for unpaid overtime, they will have implications for employer-employee contracts, the enforceability of arbitration clauses and employees' right to engage in concerted activities related to the workplace.
Keep reading...
Show less
Getting to know your Constitution and the rights it guarantees you.
Can you recite the five central freedoms protected by the First Amendment? If not, you aren't alone. The New York Times, citing a recent study by the First Amendment Center at Vanderbilt University, revealed that just over half the people surveyed knew that our First Amendment protects freedom of speech, under 25% knew that it protects freedom of religion, under 20% knew that it protects freedom of the press, 14% knew that it protects freedom of association and only 6% knew that it protects the right to petition the government for grievances. Yet another survey conducted by the Annenberg Public Policy Center found that 37% of Americans could not even name one right protected under the First Amendment. Back in 2006, one in four Americans could name one right, but more than half could name at least two members of the cartoon family, The Simpsons.

Ironically, according to an August 2017 telephone survey, 73% of Americans think the right to free speech is worth dying for. Clearly, there is a disconnect between being willing to die for something and not knowing what it is you're willing to die for–time to bridge that gap. You can't properly exercise, let alone protect, your rights if you don't know what they are.
The First Amendment to the Constitution was adapted into the Bill of Rights in 1791. Here it is:
Congress shall make no law respecting an establishment of religion, or prohibiting the free exercise thereof; or abridging the freedom of speech, or of the press; or the right of the people peaceably to assemble, and to petition the government for a redress of grievances.
In other words, The First Amendment guarantees freedoms relating to religion, expression (speech and press), assembly, and petition. Here are some recent examples of the First Amendment at work.
Freedom of Expression
Self-proclaimed white supremacists marching down the streets of Charlottesville chanting "Jews will not replace us," were exercising their First Amendment right to expression. When Donald Trump stated that there is "No collusion between Trump and Russia" or that "Black homeownership just hit the highest level it has ever been in the history of our country," he was also exercising his First Amendment rights. Speech doesn't have to be true to be protected. In fact, many lies, intentional or not, are protected by the First Amendment, though there are exceptions in cases of libel or defamation of character. Other examples of speech not protected by the First Amendment are:
Obscenity
Fighting words
Defamation
Child pornography
Perjury
Blackmail
Incitement to imminent lawless action
True threats
Solicitations to commit crimes
Plagiarism of copyrighted material
Freedom of Speech

The First Amendment right to free speech is at the center of the national debate about our rights on social media. Is blocking an individual on Twitter or removing unflattering comments (as President Trump has done) a violation of one's right to freedom of speech? Is there even a right to free speech on social media platforms that are owned by private corporations? As reported by Lincoln Caplan in the 10/11/17 issue of Wired, The Knight First Amendment Institute sued President Trump to force him to unblock the people he had blocked. The Institute argued that the President had violated users' rights to free speech because he only blocked people who disagreed with him.
Freedom of Religion
When the Alabama State Supreme Court ruled that then Judge Roy Moore had to remove the 10 Commandments from his court room, they were protecting our First Amendment right stating that "government shall make no law respecting the establishment of religion." Because Roy Moore posted the 10 Commandments in his role as a public servant and not as a private citizen, declaring his personal views were, in this case, a violation of the First Amendment and not an expression of his First Amendment rights.
Freedom of Assembly and Petition
A recent debate is centered around whether or not environmental protesters' First Amendment rights were violated when they were forcibly removed from the Keystone Pipeline in North Dakota. According to Jennifer Cook, policy director of the ACLU of North Dakota, "The right to protest is fundamental to our democracy and the interference with that right by agents of the counties and the state of North Dakota violates both the spirit and letter of the First Amendment. As the courts in this state have recognized, the First Amendment forbids the enactment of laws 'abridging the freedom of speech ... or the right of the people peaceably to assemble.'" The protest at the Dakota Access pipeline is precisely the type of assembly protected by the First Amendment. Peaceful protest is at the core of the First Amendment and restrictions to such activity, such as the closing of highways with the effect of preventing assembly or effective messaging of protesters, should be viewed skeptically. Law enforcement agents have a duty to ensure that the rights of protesters are protected, not just the rights of corporations. While law enforcement officers have a right to ensure the safety of all of our citizens, this goal should be achieved by ensuring that all citizens, including protesters, are protected and that there are enough police in place to prevent violence, but not prevent peaceful protest or assembly."
Applying the First Amendment to real life situations is not always black and white. For example, law enforcement officials can put time, place, and manner restrictions on protests. Rules can vary from city to city, but law enforcement can require permits for large groups, for marches that black traffic, or for protests that will create a lot of noise. As with most situations relating to rights and laws, First Amendment principles are open and subject to interpretation. But as we watch debates about our freedom of speech and freedom of the press play out in real time, it's useful and necessary to know what it is that we are protecting.
Keep reading...
Show less