The President can take control of your home, your money, and—worse—your internet in the event of a national emergency. Well, sort of.
Donald Trump has threatened to declare a "national emergency" in order to forcibly move forward with his plan for a $5.6 billion border wall. A state of emergency, designated for times of crisis and national instability, is meant to accelerate the government's political process in order to restore stability. When presidents declare national emergencies, the law provides hundreds of provisions that endow the commander-in-chief with "extraordinary authority" to make executive decisions without asking congress for approval.
After the National Emergencies Act of 1976 (NEA), presidents must identify which specific powers they're asking to activate in order to address the designated emergency–which means selecting a few out of approximately 130 laws that grant special authorities to the President. Barack Obama invoked those powers 13 times over his eight years in the White House; similarly, George W. Bush did so 12 times over his two terms. One major dilemma with the NEA, however, is that it does not create a time limit within which a state of emergency must be resolved, allowing for various national emergencies to remain ongoing simultaneously (in 2017, there were 28 concurrent active emergencies). This, of course, allows the sitting President to hold "extraordinary authorities" for an indeterminate period of time.
Another yet greater shortcoming of the NEA is that it doesn't define what constitutes an "emergency," allowing a President to interpret current events–and the laws–in his own way. Alarmingly, the President doesn't operate under many limitations when it comes to defining and declaring a national emergency. Elizabeth Goitein, co-director of the Liberty and National Security Program at the Brennan Center for Justice, says, "There aren't a lot of legal limits on his ability to do that, frankly, even if there isn't a real emergency happening."
Over the course of Trump's first two years as President, he declared three events to be national emergencies, including the H1N1 influenza epidemic and a series of cyber-hacking activities that still technically constitute a national emergency to this day. Recently, Trump has openly called the US-Mexico border a crisis situation, saying, "We have a crisis at the border, of drugs, of human beings being trafficked all over the world, they're coming through . . . criminals and gang members coming through. It is national security. It is a national emergency."
So what happens when a President does declare a national emergency?
According to the Congressional Research Service, there are hundreds of specific provisions codifying what the president is allowed to do–and those powers are far-reaching and invasive into daily American lives. While "the vast majority of them are of the stand-by kind — dormant until activated," a state of a national emergency allows the President to: "seize property, organize and control the means of production, seize commodities, assign military forces abroad, institute martial law, seize and control all transportation and communication, regulate the operation of private enterprise, restrict travel, and, in a variety of ways, control the lives of United States citizens."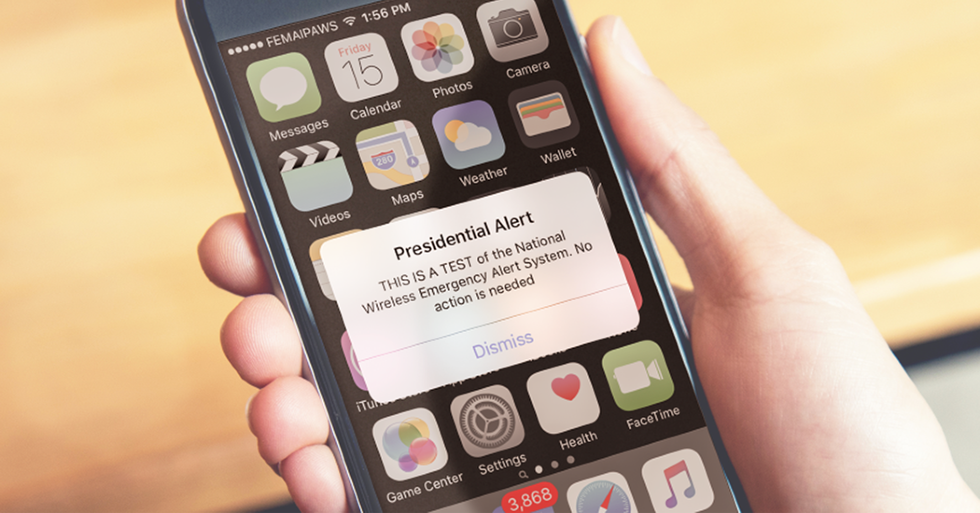 NY Times
What It Means:
1. Presidents can control funding
Trump could declare a national emergency in order to fund his wall. As Kim Lane Scheppele, a professor at the Center for Human Values at Princeton University, told Vox, "It could be that by putting together a lot of different sources of emergency authority, the president could tap a lot of different funds and at least start." With the above powers to seize property and commodities, as well as regulate means of production and private enterprises, the President could re-direct government funding away from ongoing military projects to fund the border wall. Last Friday, Trump told reporters, "I can do it if I want."
Technically, he's right. If Trump's administration can prove that the border wall is a "military construction," then using military funding would fall under the U.S. code for "Reprogramming During National Emergencies," which states that a President may "apply the resources of the Department of the Army's civil works program, including funds, personnel, and equipment, to construct or assist in the construction, operation, maintenance, and repair of authorized civil works, military construction, and civil defense projects that are essential to the national defense."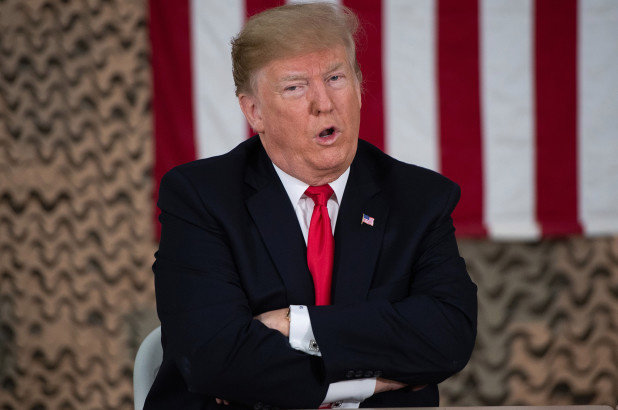 New York Post
2. Presidents can control the internet.

Seizure and control of transportation and communication includes controlling all internet traffic, restricting access to information deemed security risks. Today, that could mean "impeding access to certain websites and ensuring that internet searches return pro-Trump content as the top results."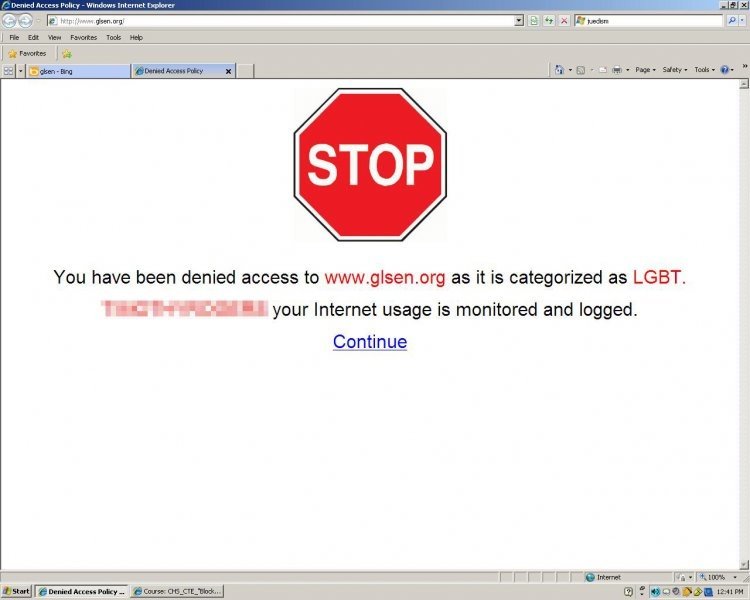 Ars Technica
3. Presidents can deploy troops to your neighborhood—easily.

4. Presidents can confiscate your property.
5. Presidents can forcibly relocate Americans.
Among the most notorious and regretful instances of Presidents declaring states of emergency is Franklin D. Roosevelt's use in 1941, months after Pearl Harbour was attacked. The above powers endowed the President to forcibly relocate more than 110,000 Japanese-Americans to internment camps. To retell it simply, the President instituted martial law along the east coast, forcibly transported U.S. citizens to the camps, confiscated their property, and restricted them from leaving or communicating with the outside world. Meanwhile, Roosevelt deployed the U.S. military overseas to enter World War II. 30 years later, the NEA was designed to prevent sitting Presidents from abusing declarations of emergencies, but with its vague language, much of the law remains to be tested in court.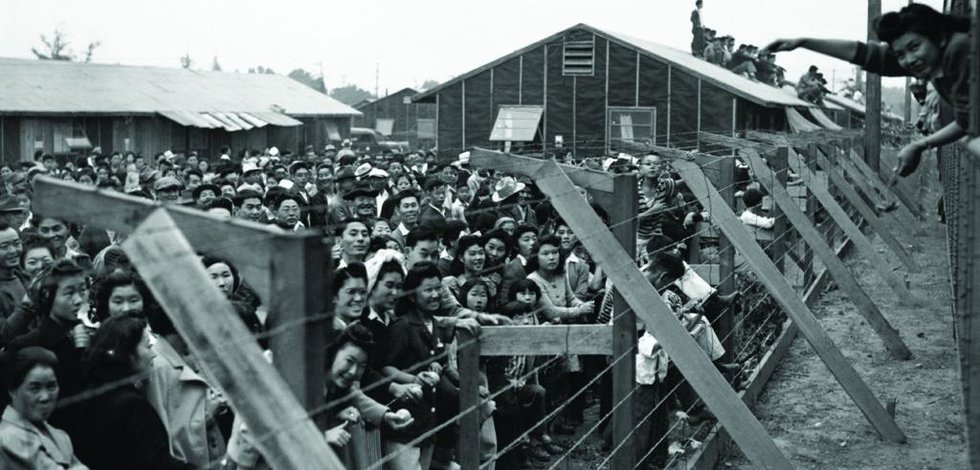 Equal Justice Initiative
In total, lack of clarity in the NEA gives Trump the legal grounds to argue for emergency powers over the country. However, legal experts, as well as passionate congressmen, have been outspoken about fighting against the president if he were to push that agenda. After all, congress reserves the right to overrule a president's declaration if they can pass a resolution to do so in both the House of Representatives and the Senate. However, the President would need to sign the resolution; otherwise, congress would need a second majority vote to override his veto.
President Trump is due to give a national address Tuesday night at 9PM. While he is not expected to declare a national emergency, he is expected to urge the American people that the southern border constitutes a "humanitarian and security crisis" that urgently needs to be addressed. To Trump, that means building a border wall, even if it means prolonging what is already one of the longest government shutdowns in history, or perhaps even abusing executive powers.

Meg Hanson is a Brooklyn-based writer, teacher, and jaywalker. Find Meg at her website and on Twitter @megsoyung.
It's not as scary as you think.
In the past year or so, there have been a litany of pieces written about the dark web and the dangers it could pose to your personal cyber security. It's also been used in advertisements by Experian, in which they offer "free dark web scans" to help customers find out if their "information is on the dark web." This type of language is deliberately misleading, as is the company's definition of the dark web, which basically describes it as a world full of Internet marauders hunting for your social security number. Ironically, in order to acquire the "free dark web scan", Experian itself asks its customers for their social security numbers.
Keep reading...
Show less
We're at the dawn of a second search engine war.
In the early days of the Internet, Google wasn't the biggest fish in the pond. They weren't worth billions. They didn't have a 78% market share in the US. In fact, at the turn of the century, their competitors were numerous and wide-ranging, both in their approach to searching the web, and in their overall style. When the first search engine war began in 2000, it was fought between so many belligerents that it could more accurately be described as a battle royale. Tons of companies, most of which have since lost their claims to legitimacy, were chasing the de facto monopoly Google has today. One by one though, they fell off, mutating, getting bought out, and merging along the way. Ask Jeeves, MSN, Excite, and even Google's top competitor Yahoo, couldn't keep up. Google has reigned supreme for the past decade. Now, almost thirty years after the invention of the first search engine, it looks as though another war is on the horizon.

Keep reading...
Show less
Are you interacting with a real person, or an automated program? Sometimes, it's hard to tell
For years, science fiction writers have been telling us robots are going to take over the world. Turns out, they were right.
But, it's we humans who are doing the androids' dirty work. Unless you've been living in a cabin deep in the woods without the internet (and if so, do you have an extra bunk?) you are probably familiar with the scourge of "Bots," even if you don't recognize the invasion. Bots, short for "robots," are automated programs that run over the internet. On social media, bots have made their presence felt through a wave of fake accounts posing as real people, some 48 million on Twitter alone.
Keep reading...
Show less
Tech is changing the way we use maps and get to our destination. Are we better off?
The first time I was part of a cross-country drive was in a '78 Oldsmobile station wagon, often from the rear-seat vantage point looking backward out on the open road. It was 1980, the family trekking from our Billings, Montana home to sunny Southern California. I still remember so many anachronistic details: Billy Joel's The Stranger on 8-track, ashtrays in the armrests, and a glove box stuffed with fold-out gas station maps. The very maps that, once unsheathed, would never return to their original rectangular origin, and were known to drive anally-retentive drivers to the brink of madness.
Keep reading...
Show less