We looked for 2020 to be the year of Exodus from all of the strife of the previous decade(s). But, it seems that we might have to endure a few more plagues before we see the Promised Land.
2020 was supposed to usher in a decade of change and elevation. On December 31, 2019, personal and social resolutions were at the forefront of our minds as we collectively waited for midnight. For Black Americans exclusively, this was the hope that the atrocities from the 2010s in regards to race relations wouldn't accompany us. Still, it seems we've become more engrossed in the fight for our right to exist on several fronts.

The COVID-19 pandemic has caused an unprecedented paralysis in the world both economically and emotionally. Millions are without jobs, adequate health care, and engaged leadership. African Americans are the most impacted by the disease. As of June, there have been over 21,000 COVID-19 related deaths in the Black Community nationwide. Pre-existing health conditions and challenging living situations act as barriers preventing proper social distancing and protection/recovery. Though coronavirus is an unexpected nemesis for Blackness to combat, an old foe is still ever-present.
Currently, foreign and domestic protests and riots have erupted in response to the multiple deaths of unarmed Black men and women at the hands of law enforcement. The murder of George Floyd in Minneapolis, Minnesota, on Memorial Day has captured the world's attention. In an 8 minute and 46-second clip, America has yet another lifelong lasting image of an unarmed African American male screaming, "I Can't Breathe" - an unholy sequel to the video of Eric Garner uttering those exact words in 2014 as his life was brutally driven from his body.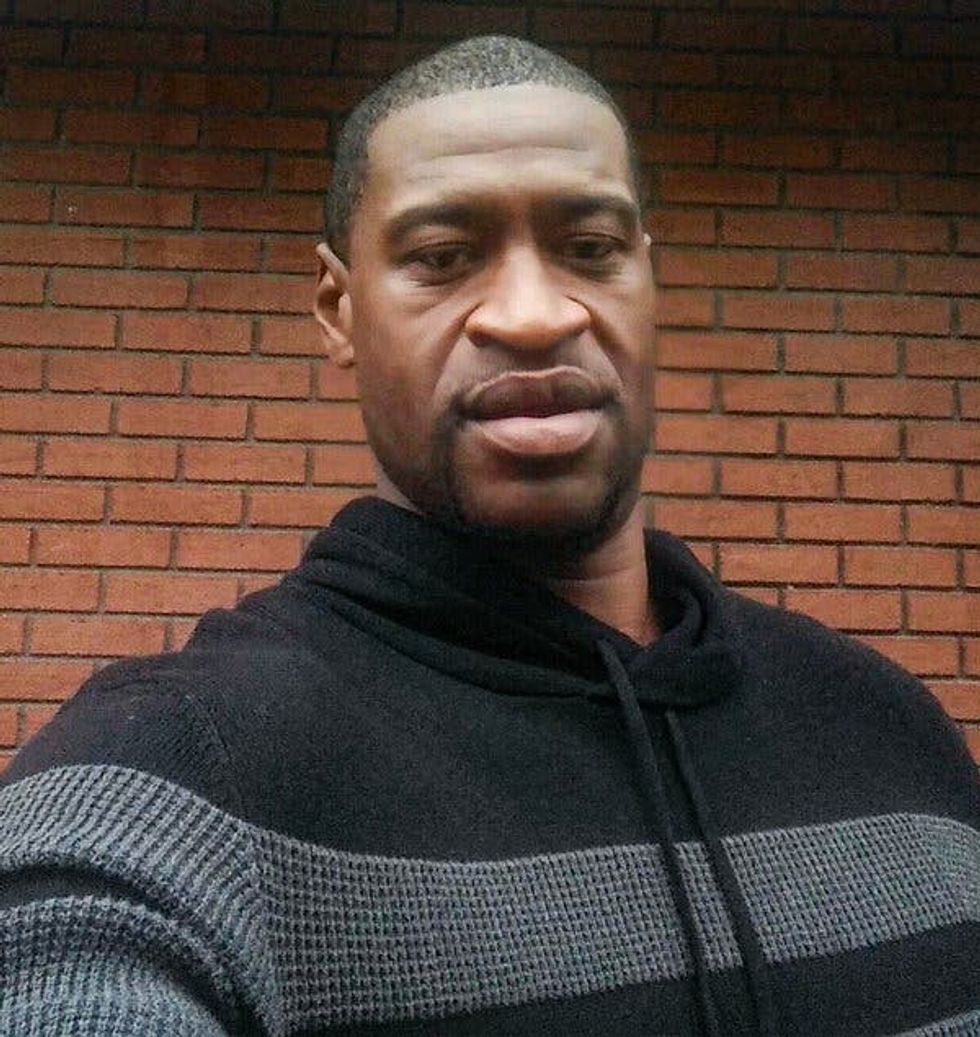 If Floyd's death was the explosion on a global scale, then Breonna Taylor's death was undoubtedly the fuse. Back in March, the 26-year-old Louisville EMT worker was fatally shot eight times when the Louisville Metro Police Department entered her home serving a no-knock warrant.

Overwhelming feelings of helplessness, anger and fear due to coronavirus, coupled with the recent murders at the hands of the authorities, have exacerbated our current temperaments. We are expected to adhere to the pleas of law officials and politicians to shelter in place and social distance when the particular cases of Floyd and Taylor indicate the antithesis of these requests when put into practice by the police.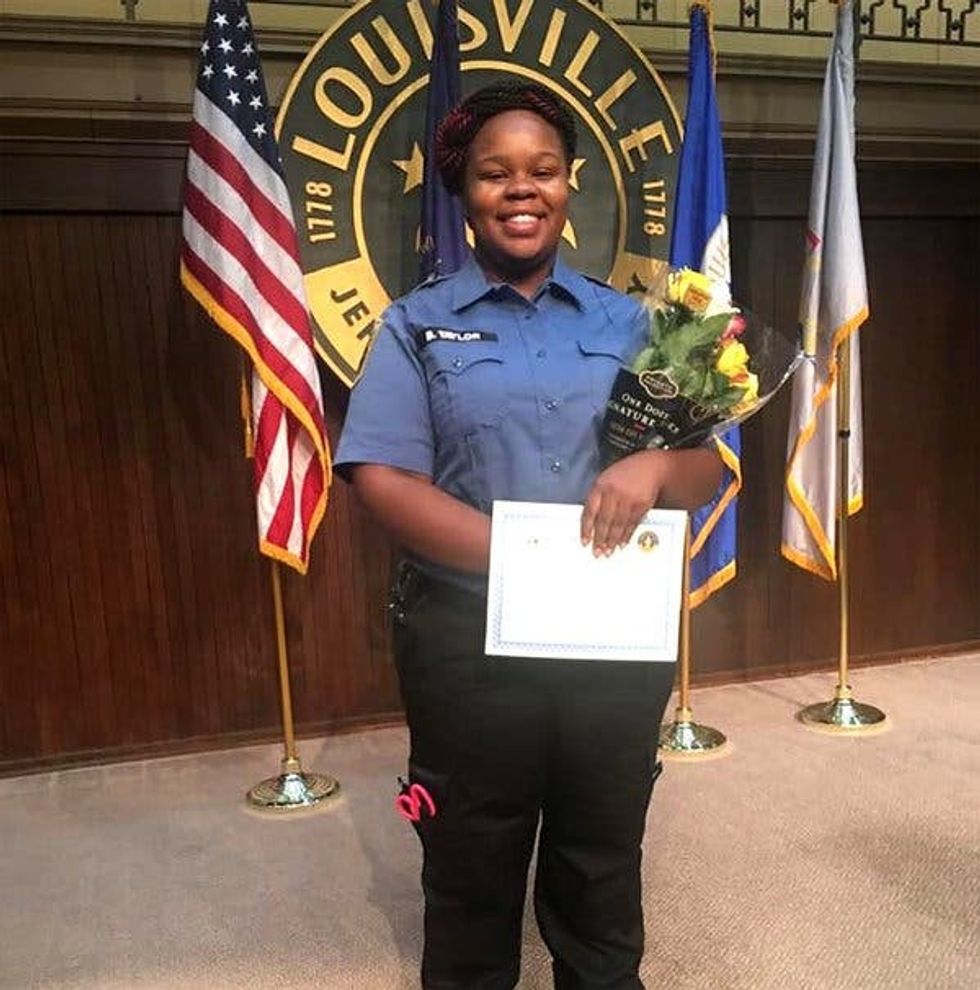 While dealing with a faceless adversary in COVID-19, African Americans remain engaged in an ongoing battle with a known opposition. Black people have become savants at juggling multiple issues of our survival. But balancing civil unrest and possible contagion simultaneously, and at this magnitude, is an ask that is too great - despite our resiliency.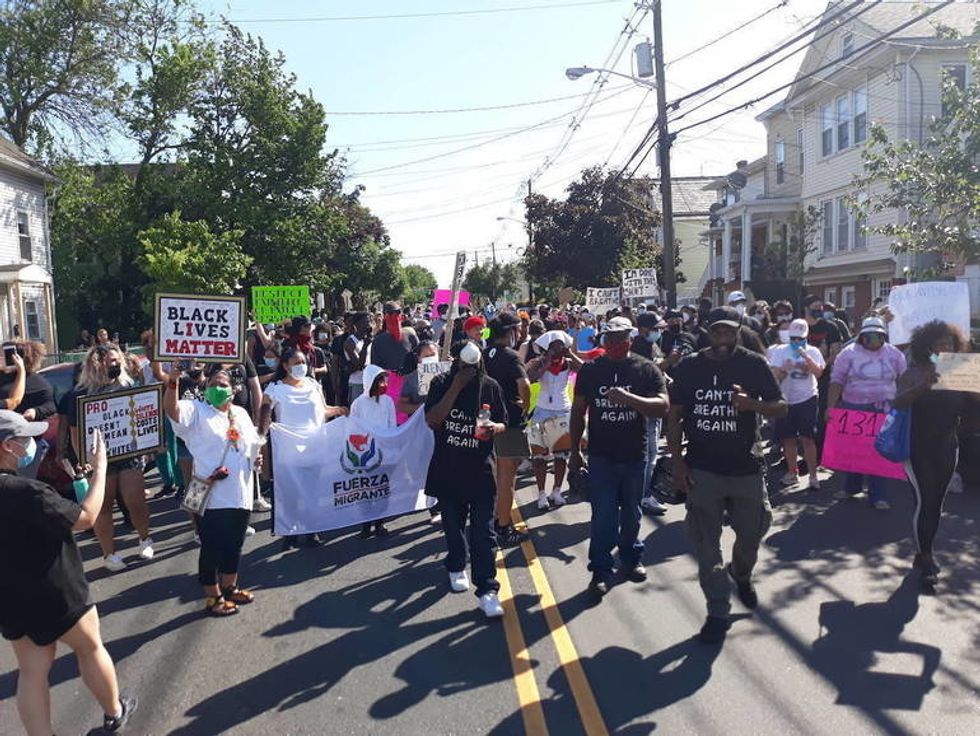 At the risk of further spreading coronavirus, the streets are running wild with rebellion. However, the sickness of racism, of injustice, is a pandemic that has been ever-present since this country's inception. We looked for 2020 to be the year of Exodus from all of the strife of the previous decade(s). But, it seems that we might have to endure a few more plagues before we see the Promised Land.

Dwayne "Deascent" Gittens is a Hip Hop artist, On-Air Personality, & Content Creator from The Bronx. Follow him on Instagram & Twitter @Deascent.
The coronavirus pandemic provides cover for crass political maneuvering.
April 28th was the original date for New York State's primary election.
Last month Governor Andrew Cuomo announced that it would be postponed until June 23rd, but on Monday the state's Board of Elections removed Bernie Sanders from the ballot, effectively cancelling the presidential primary for New York voters.
Sanders had previously suspended his campaign but was staying on the ballot in remaining elections in order to increase his delegate count and his leverage in shaping the party's platform at the Democratic National Convention this summer. A similar strategy in 2016 helped Sanders to reduce the sway of unelected superdelegates on the party's nominating process. Unfortunately for voters who wanted to support that strategy, a state law signed earlier this year allowed the board to remove Sanders from the ballot.
The official reasoning is that the election process would undermine the state's efforts to combat the coronavirus pandemic, which has hit New York City harder than anywhere else in the country. Given the new infections that resulted from Wisconsin's primary election on April 7th, no one can blame officials for being concerned, but many had assumed that the state would simply shift to an exclusively mail-in ballot process.
Both of these rallies happened in New York City and now none of these people will get to vote in the primary, mysel… https://t.co/SIf3p8Kv82

— Carlo (@Carlo)1588011358.0
A charitable interpretation would say that there wasn't enough time to coordinate such a large-scale task, but that's not the whole picture. Whatever the logistical challenges of providing safe voting access to the all of New York's voters, state officials have made it clear that this move also served to prevent an embarrassing result for their preferred candidate and to defend the party orthodoxy against the demands of the country's young progressive movement.

"What the Sanders campaign wanted is essentially a beauty contest that, given the situation with the public health emergency, seems to be unnecessary and, indeed, frivolous."
That was what Co-Chair Doug Kellner said during a live stream announcing the board's decision. It's unclear what he might have meant by the "beauty contest" comparison, though perhaps it was a reference to the fact that the candidate he prefers looks really bad right now. With an increasingly credible accusation of sexual assault leading the trending hashtags #DropOutBiden and #BidenDropOut on Twitter in recent days, establishment insiders who favor Joe Biden's candidacy have a vested interest in treating the nomination like it's already decided. Kellner voiced that sentiment bluntly, saying, "I think it's time for us to recognize that the presidential contest is over,"
Breaking: @CNN covers Tara Reade's accusations against @JoeBiden His campaign is over. What is the response from… https://t.co/ZHMFjjuJ8M

— Habiba Choudhury (@Habiba Choudhury)1587842002.0
But it's not over. It's very rare for a candidate to have clinched the nomination this early in the process. Joe Biden could easily make up a face-saving excuse to drop out and make way for a candidate without his baggage. He is currently several hundred pledged delegates short of a majority, with nearly half the states still waiting to vote—Ohio's mail-in primary is taking place today. But even assuming that he stays in the race, the final delegate count remains a key way to shape the policy conversation at the convention. While Biden has a distinct lead over Sanders—to the point where even a major scandal like the Tara Reade allegations is unlikely to change the outcome—holding the election in some form would have allowed for New York's voter's to be heard.

As senior Sanders campaign advisor Jeff Weaver put it, "While we understood that we did not have the votes to win the Democratic nomination our campaign was suspended, not ended, because people in every state should have the right to express their preference. What the Board of Elections is ignoring is that the primary process not only leads to a nominee but also the selection of delegates which helps determine the platform and rules of the Democratic Party,"
New York, with its young, left-leaning electorate, represented Bernie Sanders' best remaining chance of adding to his delegate count. Now the Board of Election has undermined that chance and ensured that New Yorkers won't get a say at all. With a critical election coming up in November, and the future of our nation resting on our ability to oust Donald Trump, they found a surefire way to reinforce young voters' sense of distrust and dissatisfaction with the Democratic party establishment.
What can nature teach us about responding to two massive crises?
The mycelium is a type of fungi that thrives on decomposition.
Spores germinate and multiply, forming mushrooms that absorb nutrients and swallowing dead plants, devouring toxins and fostering the growth of new life. It's essentially the earth's life support system, the embodiment of regeneration.
What we need now is life support, and a mycelium of relief—a multifaceted plan that understands and utilizes our interconnectedness, which could save us or that could drive us to extinction. But one thing's for certain: Our divisions are killing us. We need to let the systems that no longer serve us decompose so that new realities can come to light.
Today, though, many of us are facing a peculiar polarity. We're isolated because of a pandemic that threatens all of humanity. Yet we have failed to rally together to fight it, and if anything, political divisions have deepened in recent weeks.
We've also failed to rally around another existential threat, a parallel—and far more severe—crisis that's been bubbling under the surface of our reality for decades. The climate crisis will wreak far more havoc than the virus has, costing many more lives and changing our world on a much vaster scale. It's already contributing to rising sea levels that are flooding cities. You can see it manifesting in the wildfires that smeared California and Australia these past few years, in the tsunami that eviscerated Japan in 2011, in the bad air quality that's decimating the lungs of people living in crowded cities, and in the waves of refugees fleeing conflicts sparked by droughts and other disasters. If a climate-related disaster were to hit an area affected by COVID-19 or another pandemic, the results would be apocalyptic beyond measure.
Neither COVID or climate have easy, immediate solutions, which is part of what makes them such vast, slippery issues. Both could, of course, be solved by scientific miracles—a vaccine or a superbly effective fossil-fuel devourer—but since we can't count on those inventions, then we have to rely instead on solutions that are much more difficult to define.
We have to rely on each other, and on policies that support our most vulnerable populations as well as our most powerful. Be it a virus or a wildfire, climate change and coronavirus do far more harm to frontline communities than they affect people who can work from home or who can live off their savings. While half of the population rests on their couches, another half scrounges to eat or pulls themselves off to another brutal shift at a grocery store or in a hospital. The coronavirus crisis has exposed the brutal divisions of American society, which allow some people to safely isolate while others face extreme poverty and instability.
These divisions are largely consequences of neoliberal capitalism, a driving force behind climate change. "Let's not lose sight of the root cause of this crisis: rampant capitalism. Capitalism has steamrolled this planet and its organisms, gouging out mountains, overexploiting fish stocks, and burning fossil fuels to power the maniacal pursuit of growth and enrich a fraction of humanity," writes Matt Simon. "Since 1988, 100 corporations have been responsible for 70 percent of greenhouse gas emissions."
No wonder the Earth is collapsing under our weight. But the solutions to coronavirus and climate change may just be intertwined, part of the same web of regeneration and redistribution that could lift us up and off of the edge of this cliff.
One such solution is outlined in the People's Bailout, a relief and recovery package designed by over 800 activist groups. The People's Bailout demands that Congress commit to five steps during their efforts to provide COVID-19 relief:
1. Health is the top priority, for all people, with no exceptions
2. Economic relief must be provided directly to the people
3. Rescue workers and communities, not corporate executives
4. Make a downpayment on a regenerative economy while preventing future crises
5. Protect our democratic process while protecting each other
In a world where the actual stimulus package that Congress passed provided $3 trillion of relief to major corporations (a check three times the size of Joe Biden's climate plan), all this seems far away.
But this is America, and this is humanity, and this is life, which should be an impossibility in itself. Despite our many mistakes, we have always built impossible things. We have created glorious temples and magnificent skyscrapers; we criss-crossed the world with roads; we sent men to the moon. We may not always act ethically or responsibly, but we have the power to build and we have the power to grow.
Now we are being forced to change. We have the choice to build a world that can sustain itself—for the good of not only the planet, but for the good of our own world, our own economies, our own selves.
We need plans that erode poverty and pollution and disease and convert them into new, creative solutions. Plans that start from below, from inside, from underground, from the communities that need them most, and that grow up and out towards the light. An alchemy of release and rebirth, starting from the soil and the sadness of isolation, upwards and outwards and eventually back outside, towards a future truly worth fighting for.
We need to have faith, even though it all seems impossible—because what's the alternative?
We can create a future of open fields and breathable air, of wind turbines and monthly checks that land like clockwork in our bank accounts, of fewer private jets and more bullet trains. That future seems further and further away with each devastating headline and each rising degree.
That the Earth exists at all—that we broke through the darkness, that some spore broke into the shape of life—is an impossibility in itself. Within each of us there is a longing to survive, to connect, and to heal.
In her book Parable of the Sower, Octavia Butler writes, "God is change." This pandemic has shown us that everything can change on a dime. Now the question is: What kind of change do we want? What are we choosing to worship during this time? And what role can each of us play in creating it?
Maybe tomorrow you'll wake up with $1,200 in your bank account–or maybe you don't qualify.
The IRS has officially started rolling out coronavirus stimulus checks to millions of Americans.
Between 50 and 70 million people are due to receive the stimulus checks, which are part of the government's $2.2 trillion economic recovery package and intended to stimulate the stalled economy during the coronavirus pandemic and subsequent shut downs of most aspects of civil life. Residents who've filed taxes in the past two years and submitted their direct deposit information began receiving the deposits on Friday of last week and are expected to receive them by Wednesday, April 15. Anyone who qualifies but has not submitted their direct deposit banking information is expected to receive a paper check at a later date. However, anyone who has not filed or made their banking information available may input their information in the IRS' new portal here.
Qualifying citizens are those who have reported an adjusted gross income of $75,000 or less. Filers of joint tax returns will receive a one-time payment of $2,400 and those will dependents will receive an additional $500 for each qualifying child. All others will receive the standard one-time payment of $1,200.
Meanwhile, Canada is providing its citizens who have lost their jobs due to the pandemic with up to four months of $2,000 CAD monthly payments. Australian citizens who have been furloughed from their jobs receive $1,500 AUD every two weeks. Newsweek reports that "Britain's government is issuing grants covering 80 percent of unemployed workers' salaries up to a total of £2,500 ($3,084) a month. The package also reportedly contains statutory sick pay for employees that have been told to self-isolate...Denmark has pledged to pay from 75 to 90 percent of employees' salaries up to a monthly amount of 26,000 Danish kroner ($3,288 USD)...France will pay 70 percent of an employee's gross salary to a monthly maximum of €6,927 ($7,575 USD)...Germany will pay 67 percent of net wages up to a maximum of €6,700 per month ($7,326.78 USD)....Ireland will give 70 percent of employee salaries up to a maximum of €410 per week ($448.36 USD)."
But sit tight and keep refreshing your bank account for that life-changing, crisis-averting one-time payment of $1,200...unless you're a U.S. college student who's still claimed as a dependent or a retiree who receives Social Security. Forget you guys.
You can turn your panic into action—from the comfort of your own home.
Coronavirus is everywhere, and it's almost impossible to avoid being affected in some way—just like it's almost impossible to avoid all the news coverage about it.

It's also easy to feel helpless as people around succumb to fear and panic. But what we really need right now is to come together—not in person, but from our computer screens, in our neighborhoods, and with whatever platforms we have.
Here are five ways to turn your fear into action and help out during the coronavirus pandemic.
1. Stay inside
There is nothing more important than self-isolation right now. Though it may feel counterintuitive, staying indoors is the absolute best way to prevent more people from acquiring the illness. If you are young and healthy, you still need to stay inside, because anyone can be a carrier of the virus without knowing it—and you could easily pass the virus along to more vulnerable populations, so going out right now is an incredibly privileged way to show that you don't care about other people.
"If you are healthy, but infected, and feeling fine, you not interacting with other people is going to slow this virus down," said Dr. Joshua White, a chief doctor at Gifford Medical Center.
Avoid bars, clubs, and even hangouts with your friends until things start to clear up. Simply having one person over could be enough to spread the virus. It's incredibly difficult, but now quarantining is the best way anyone can use their time. If you have to go out and work or if you have other responsibilities, just use every precaution you can.
It's also important to stay healthy yourself during this time. Don't overdo it with reading the news, don't spread misinformation, and take the steps you need to conserve your own mental and physical health.
2. Donate or support an organization providing emergency relief
The cancellation of school means many kids will be left without school lunches. Local food banks can really use your help right now. Meals on Wheels and the Center for Disaster Philanthropy are running major disaster response efforts. Use this website to find food banks in your area, and if you're seeking a charity to give to, check out this list of trustworthy organizations from Charity Navigator.
Support vulnerable communities like Navajo and Hopi families living in food deserts, incarcerated people, immunocompromised people, and migrant workers.
A few immediate actions you can take now that don't involve money: Text COVID19 to 747-464 or call 1-844-633-204 and ask your state senator to pass the State Coronavirus Bill, which includes the Families First Coronavirus Act. Or, per the NDWA, call 1-855-678-4150 and demand that domestic workers receive paid sick leave.
3. Support the arts, restaurants, and other affected industries
Many people have been left without a source of reliable income during this time. Restaurants are suggesting that you purchase gift cards to use in the future when they're open again, so support your local spot in this way.
You can also donate to freelance artists, either on an individual scale, by purchasing their products, or by supporting funds like the Immigrant Small Business/Freelancer Fund and the Performing Artist Emergency Micro-Lending Grants. If you're able, don't request refunds from venues or services that have been cancelled because of the virus.
There are many resources online for freelance artists. If you are an artist or know any and want to help, check out this comprehensive resource doc.
Sex workers will also be hit especially hard by this crisis. Consider supporting the Emergency COVID Relief For Sex Workers in New York or looking up ways to help in your own country or community.
4. Join a neighborhood movement organization
While isolation is important, if you're able, it's helpful to join a mutual aid fund or check in on your neighbors in whatever way you're able. Be conscious of the fact that, though the coronavirus can affect anyone, everyone has different levels of ability with which they can respond to the crisis. Some people can't afford two weeks of groceries or hand sanitizer, and some people will be left completely alone during this time. Other people already dealing with extreme effects of issues, like mass incarceration and environmental racism, will not have access to necessary precautions and safety.
You can use this flier to check in with your neighbors, check out this guide for help creating a neighborhood pod, or use this form to start your own neighborhood Slack. Check out this doc for more information about mutual aid in general. Or, just send a message to anyone you know who might need help and support to get the ball rolling. It's important to support each other now and deepen our connections, even as we become more divided from each other in terms of physical distance.
I've been discussing policy responses for Coronavirus, but there is plenty we can also do to care for each other, N… https://t.co/Xu0D64lZ2p

— Alexandria Ocasio-Cortez (@Alexandria Ocasio-Cortez)1584113337.0
5. Stay informed
While it's important to limit your exposure to coronavirus news, it's also important to make sure you're sharing accurate information and helping others sift through the noise instead of adding to it. Understand how coronavirus discourse can play into ableist hypocrisy, racism, and xenophobia, and how other preexisting conditions created by economic inequality and systemic issues can determine who gets affected by the virus. Read perspectives from people who need help, set aside a specific time to do your own research, take action instead of constantly scrolling through panicked posts, make a donation plan or a list of five organizations to donate to, keep an open mind as circumstances change, and stay healthy, friends.
We want to hear your voice. Want to add your organization or resource doc to this article, know someone who's doing amazing work, or want to guest post on the Liberty Project? Email eden@popdust.com.