We've all been there. You were gifted a dumb present that you'll never in a million-zillion years ever use and you're too polite to tell anyone any differently. It sits at the bottom of your drawer for months, then years. And when you finally feel like enough time has passed, you can throw it out in good conscience.
A return is almost always out of the question. Plus, gift givers don't often include a return receipt, and we all know we wouldn't dare ask for one. I'd rather admit to a crime than confess I don't like a gift - how insulting to the gifter's sense of aesthetics.
And-hey, I have limited drawer space. Who can keep these unwanted gifts for six months when there isn't any space for them? I hate clutter, and unwanted gifts are just that.
This year, I am making an effort to swiftly remove any unwanted gifts from my house without hurting anyone's feelings…and potentially benefiting others. As the old saying goes, one man's trash is another man's treasure. And thank goodness for that.
From the The Guardian:
"According to research published this week by the consumer body, one in four people (24%) received an unwanted or unsuitable gift for the Christmas of 2021. Meanwhile, a separate study by the personal finance comparison site Finder said £1.2bn was wasted on unwanted Christmas gifts each year."
Come to terms with the fact that you will never use that gift and follow these quick tips to offload those unwanted gifts:
Donate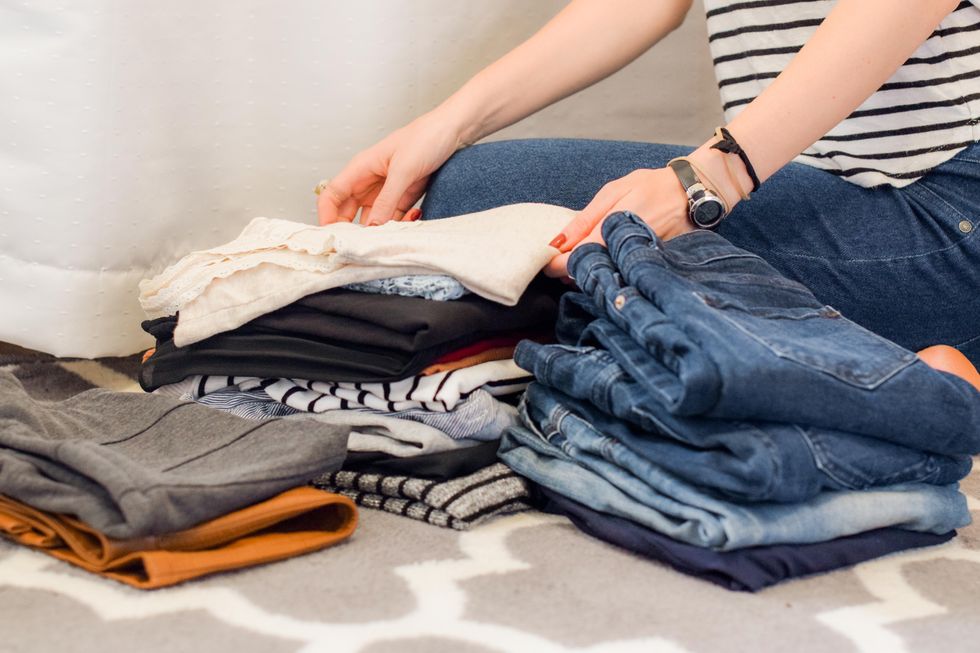 Sarah Brown via Unsplash
The most obvious choice for those unwanted pairs of mud-green sweat socks and that same fluffy robe you get every year from your Aunt Judy is to donate them. Just round up everything you don't want and Google the donation center closest to you.
This is also a fantastic excuse to purge your closet of that pile of stuff you've been meaning to get rid of. A few bags of give-away-clothes will get your spring cleaning out of the way early.
Sell Them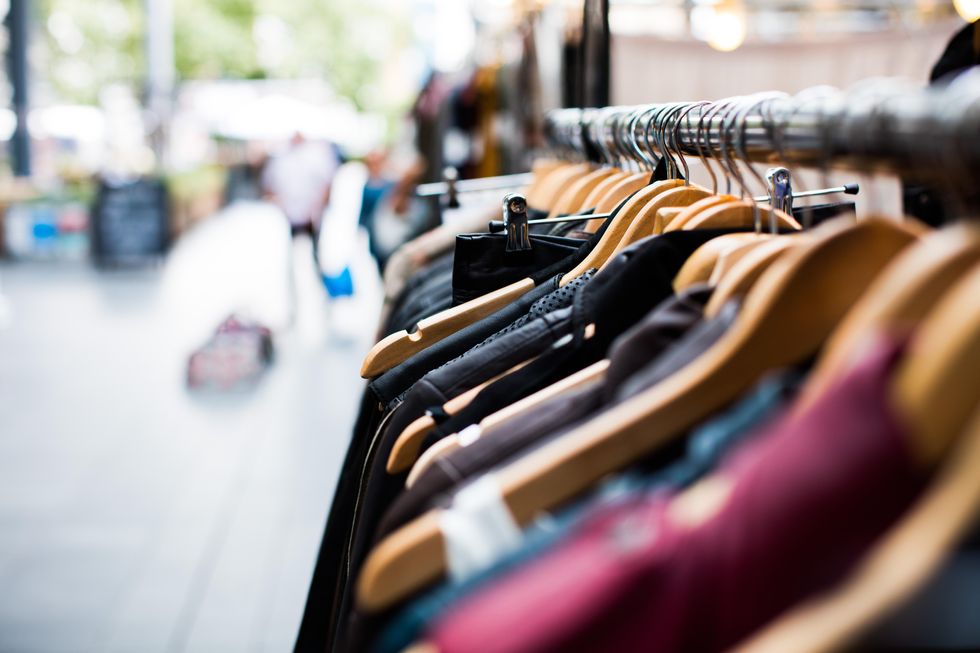 Artificial Photography via Unsplash
Resale websites are all the rage right now. If you got a pair of pants that don't fit or a sweater that isn't your style, resell them on a website dedicated to just that. Sites like Poshmark, Mercari, and DePop are known for selling those trendy pieces of clothing you barely used.
Thrifting has never been hotter. Hop on the trend while people are constantly perusing sites for the hottest deal. Then reward yourself for being so virtuous, by dropping the cash on some fabulous things you'll actually wear!
Re-Gift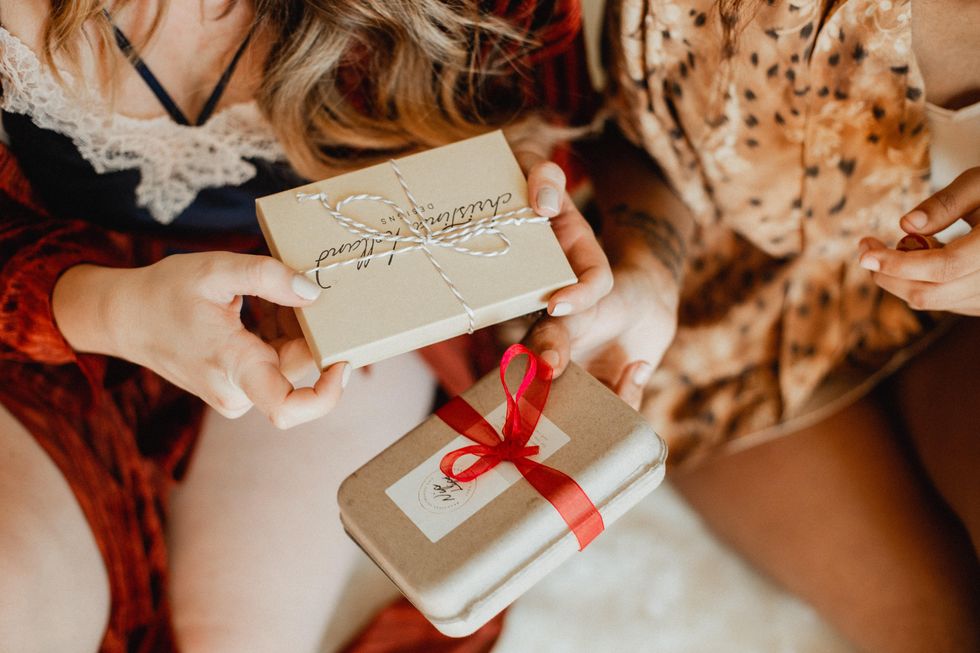 Jackie S via Unsplash
If you got something that you think one of your friends or family can benefit from, why not give it to them? There's no shame in revealing that it was a gift and you don't want it anymore…as long as you aren't re-gifting to the person who gave it to you!
Or, keep the gifts to re-gift at a later date. You never know when you're going to need a last minute gift. You'll thank yourself later.
Attempt a Return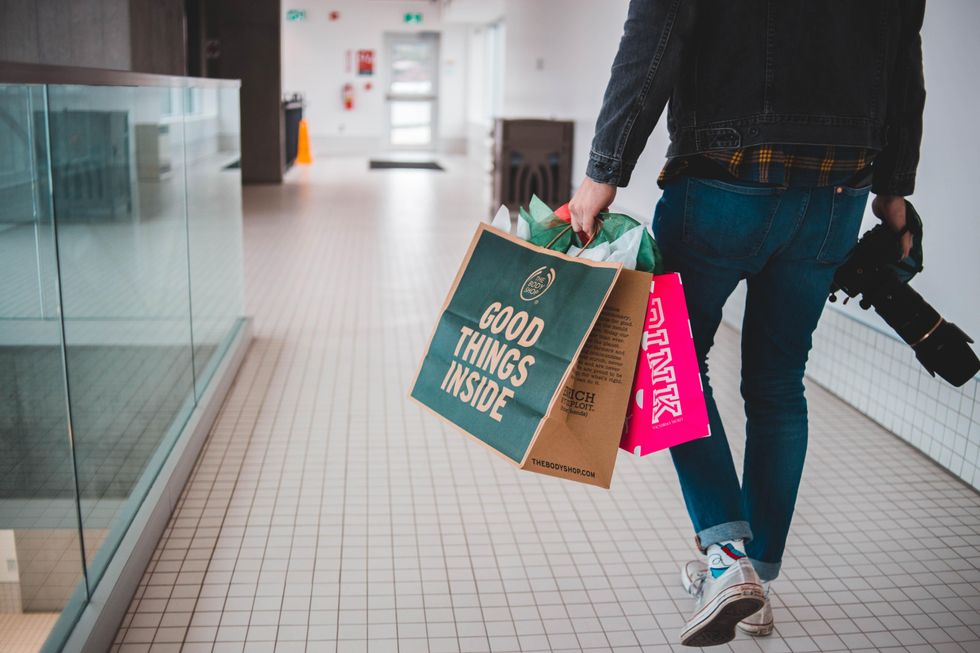 Erik McLean via Unsplash
If your item still has a tag, you can make a valiant effort to return to the store. If you can make your case, many stores won't want to fight you on it. They may be forgiving and grant you store credit at the very least.
It's time we stop acting like the leading Democratic candidate is the only old guy who's ever had a heart attack.
Whoever your pick might be in the 2020 Presidential Election, there's an overarching issue that's been largely prominent: the age of the Democratic front-runner, Bernie Sanders.
At 78, Sanders would be the oldest elected president in the country's history (a title currently held by Trump). The topic of his health became more hotly debated after he suffered a heart attack last October, resulting in him having two stents inserted. Though he bounced back to give one of his best debates yet that very same month, critics have been quick to cite Sanders' declining health as a hindrance to his electability. The backlash is getting even louder as Sanders claims he won't divulge his comprehensive health records. "We have released a detailed medical report, and I'm comfortable on what we have done," he said this week during a CNN town hall.
Sanders' campaign has released letters from three doctors who all asserted the senator is in good health. "I do not see a reason why he would not be able to function effectively in a high stress job," said Dr. Mary Ann McLaughlin, director of cardiovascular health and wellness at Mount Sinai Heart in New York. Why are Sanders' opposers so adamant that his health will fail him in office?
Yes, the senator is the oldest candidate in the race, but not by much: Michael Bloomberg and Joe Biden are 78 and 77 respectively, while Sanders' fellow progressive Elizabeth Warren is 70—the same age as Trump when he was elected. The health of Bloomberg, Biden, and Warren hasn't been scrutinized nearly as much as Sanders'. Sure, he might be the only one of the bunch who's suffered a heart attack, but that alone shouldn't be a disqualifier; notable politicians including President Dwight D. Eisenhower, President Lyndon Johnson, and Vice President Dick Cheney all proceeded with lengthy, successful careers in office despite suffering heart attacks early on.
A heart attack should not render an otherwise healthy candidate unfit for presidency, and Sanders' campaign has offered enough proof of his well-being. Our country's entire history has been predominantly dictated by old white men—why make an exception for someone who can actually instigate radical change?
We are all nobodies in Hillary Clinton's eyes
In the 2016 Presidential Election, Hillary Clinton dominated the endorsement race.
She had the backing of every prominent Democratic figure within moments of declaring her candidacy, while Bernie Sanders and Martin O'Malley made do with the scraps. For the campaign of a politician like Martin O'Malley, that was a death sentence. His term as Mayor of Baltimore was famously dramatized on HBO's The Wire in the figure of Tommy Carcetti—an idealistic politician who sacrifices his values in service of his ambitions and the political machine. A politician like that needs the support of as many establishment backers as he can get, and the fact that Hillary Clinton was taking up all the air in that exclusive room left O'Malley with about 0.5% of the Iowa Caucuses. A politician like Bernie Sanders is another story.
NO, HILLARY CLINTON, NO. I have diligently avoided attacking @HillaryClinton as I embraced #NotMeUs. But this bro… https://t.co/J26S43Sv8D

— Peter Daou (@Peter Daou) 1579614240.0
For Bernie Sanders, grassroots support from ordinary voters matters far more than the support of powerful elites. That was his strength in 2016 with #FeelTheBern, and it remains his strength in 2020 with #ILikeBernie, and his army of volunteers and small dollar donors. Just as in 2016, Hillary Clinton doesn't seem to know how that works, and the citizens of Twitter desperately want to teach her with a flood of scathing responses to her recent quote that "nobody likes" Bernie—including at least one from a former Clinton advisor.
Do endorsements even matter next to this kind of enthusiasm from supporters? Despite scant endorsements from traditional kingmakers and power players, Sanders' 2016 campaign won in 21 states, garnered 46% of pledged delegates, and took the race all the way to the convention. Meanwhile, in the Republican primaries, Donald Trump collected very few high-profile endorsements—and almost no newspaper endorsements—while easily besting his opponents in state after state.
This is inexcusable. If Bernie wins the nomination, we all need to work our asses off to help him win. If someone e… https://t.co/kviFDX2ml3

— Tommy Vietor (@Tommy Vietor) 1579616947.0
Comparisons of Sanders to Trump are never far from the lips of many mainstream pundits, and while much of that tendency is built on a faulty "horseshoe" theory of politics (that the "far-left" and the far-right of the political spectrum bend toward each other), there is a kernel of truth hidden in there. Both Sanders and Trump built their political successes on a perception of authenticity. That's what made their fans so passionate, despite the lack of institutional support. But while Donald Trump is an erratic, unprincipled con-man who built that perception primarily on the basis of his shameless embrace of racist and sexist rhetoric—"he tells it like it is"—Bernie Sanders is seen as authentic because he's been consistently fighting for the same causes, with the same uncompromising vigor, for four decades.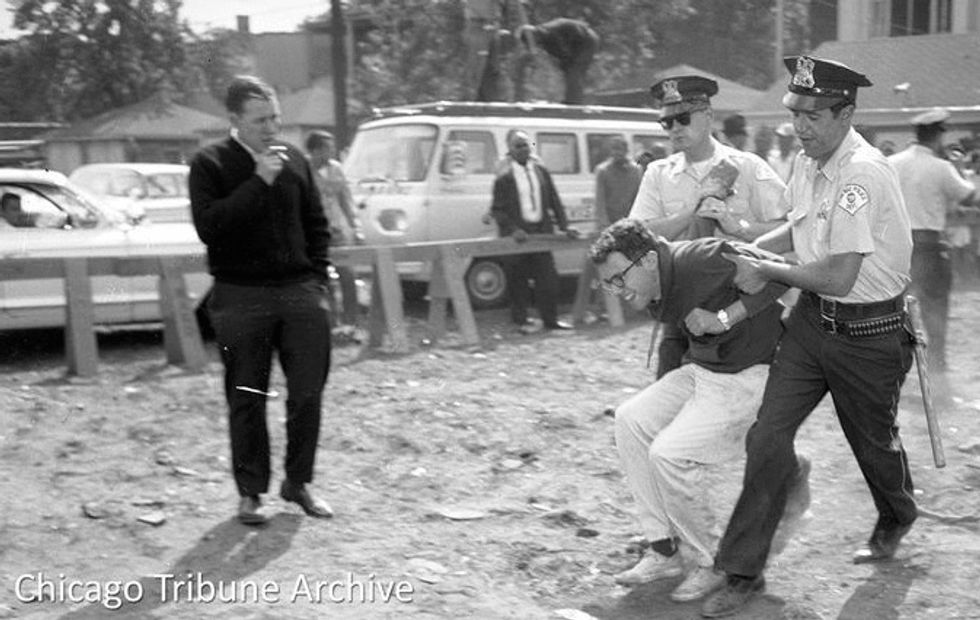 Since he entered politics in the early 1980s, if not long before—the image of him as a young activist being arrested during a civil rights protest in Chicago speaks volumes—Bernie Sanders has been fighting for a vision of justice that most Americans have only recently come around to. A vision that embraces issues of race, gender, and sexuality, but also of class, and of the ways that those concepts interact. And it is precisely because of that commitment that voters love him while, within the political machine, "nobody likes him."
That's what Clinton said in an interview with The Hollywood Reporter, going on to claim of Sanders that "nobody wants to work with him, he got nothing done. He was a career politician." She was referring specifically to Sanders' role in Congress, but what she revealed is that she is still deep in denial about her 2016 loss.
While it's always important to point out that Clinton received nearly three million more votes than Donald Trump—and would have won the presidency if our electoral system wasn't holding onto a useless relic of our nation's worst historic crimes—it's still worth noting that her primary flaw as a candidate played a role in her poor performance in key states.
Bernie's base is primarily women, young people, low-income, & POC. We've been called "Residue", "Russian trolls",… https://t.co/FSPtRg0sGg

— Dynasty🌹🌺✊🏿 (@Dynasty🌹🌺✊🏿) 1579627942.0
She was and is perceived by many voters as inauthentic. She plays the political games too well and too willingly, adjusting her public and private stances to her audience. Someone who doesn't play at all, who—in Sanders' own words—doesn't "tolerate bullsh*t terribly well," must seem like a strange creature. Her issue with him is not that he is a "career politician," but that he built that career on a foundation of grass-roots support, rather than mutual political aid within the institutions of power. Why doesn't he just play ball?

In other contexts Clinton has made it clear that she still blames Sanders for Donald Trump's victory. The fact that Bernie's firm principles threw her pliability into such stark relief may have made her flaws more visible and played a role in her failed candidacy, but her latest comments make it clear that she doesn't believe in another way for politics to work. The backroom deals and the focus-tested positions are politics to her. The idea of actually trying to build a better system—one that works for justice for all people—is "all just baloney" to her, and she feels "so bad that people got sucked into it."
Bernie has the temperament to be President of the United States. He doesn't get angry when his "friends" backstab… https://t.co/rhAaAC6cG5

— Veronica Corrales (@Veronica Corrales) 1579637230.0
We feel bad for you too, Hillary. You were a career politician too, and you may have gotten your name on more bills than Bernie Sanders—and I'm sure your fellow senators were impressed with your work—but none of us can name one. Your lack of vision, and the political strategies cemented in the 90s prevented you from pushing for the kind of change that might have been your legacy. People will remember Bernie Sanders' Medicare for All, whether or not the bill ever receives a floor vote.
Visionary change must seem like baloney to someone who had fully adapted to political stagnation. Bernie was no more responsible for you being branded "Crooked Hillary" than you were responsible for Barack Obama being labeled a Muslim. In both cases the slander was an exaggeration of the real story. And while political weaknesses are fair game, the fact that your staffers chose to distribute the image of Obama in a turban in 2008 points to the flaw in your character—in the character of the people with whom you surround yourself and in your entire approach to politics—that Sanders' biggest fans rejected in you. The flaw that Trump capitalized on with that nickname.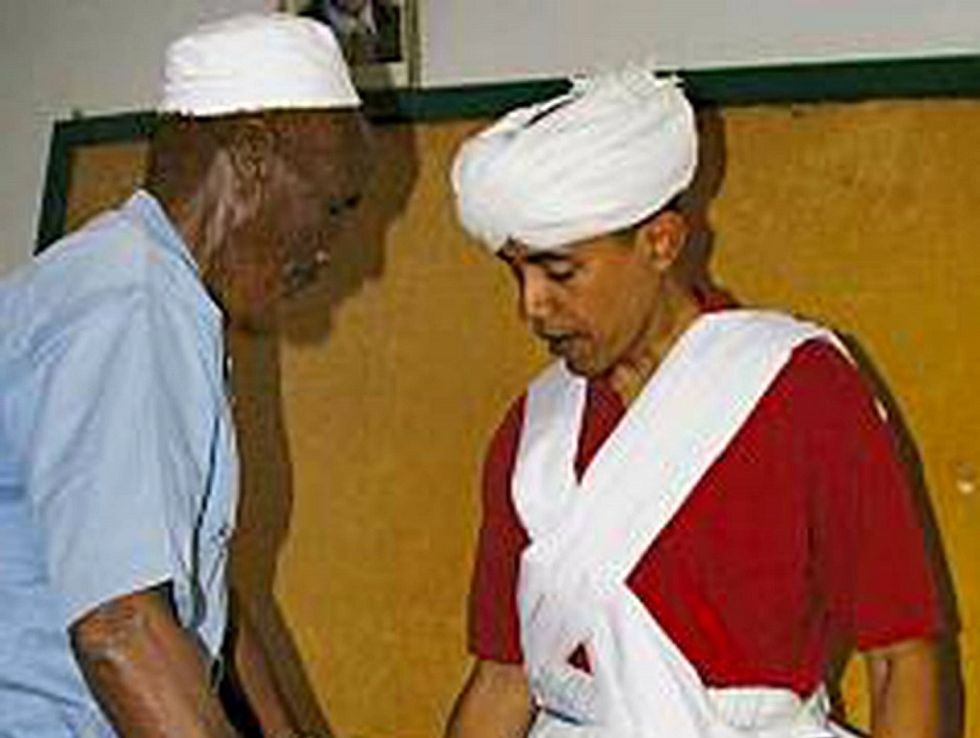 So yes, by the standards you built your career on, Bernie Sanders is a failure, and "nobody" likes him. His authenticity and his principles are incompatible with the kind of glad-handing and ass-kissing that could have won him some more endorsements. Luckily for him, there are a lot of us nobodies in the world, and we don't just exist on Twitter behind the explosion of #ILikeBernie posts that emerged in response to your interview. We vote.

So when you're asked if you would endorse in the case that he wins the nomination—that you're "not going to go there yet," it's tempting to point to your hypocrisy, but the more important point is: We don't care. We've moved on from politicians like you.
Because the Military Forcing a Resignation is True Democracy
Bernie Sanders and Alexandria Ocasio Cortez would have you believe that Evo Morales's recent resignation at the behest of the Bolivian military was a coup.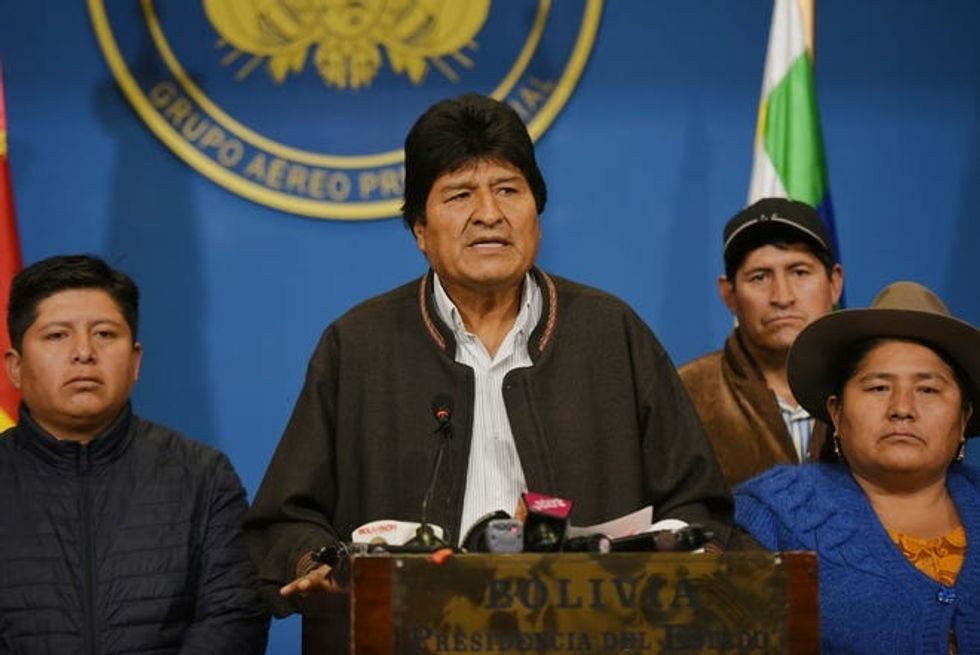 Don't be fooled! A coup is something bad that bad people do to take control of a democratically elected government, but there were actually irregularities in Bolivia's recent election, which means it's not democracy. Can you even imagine if there was ever any suggestion of electoral irregularities or cheating in the US? We would flip out. And yes, Evo Morales agreed to hold a second election, but that sounds boring, and it would take so much longer than just using the military to force him to leave so an opposition senator can declare herself president while wielding a giant bible and banishing indigenous belief systems from the palace.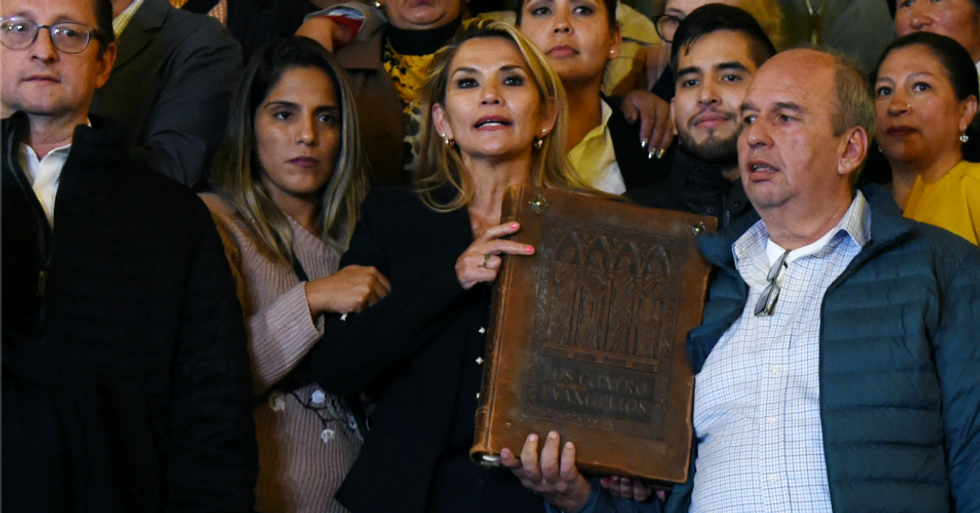 Speaking of elections, can you believe this impeachment nonsense? That's the real coup—the kind that is laid out in the constitution as an official process and is run according to rules established by the president's political allies. They've been acting as if just because this is a completely different context and process than a criminal trial, it doesn't need to follow the same rules as a courtroom. Since when? They're making this fundamentally political process into something ugly and political. Why can't these Democrat bozos just wait a year for the next election?

The Wall Street Journal knows what's up. Their opinion page has declared Evo Morales's resignation a "Democratic Breakout" and informed us that the impeachment "Subverts the Constitution." Clearly, if the Democrats were really upset with Trump's using military aid to get a foreign government to interfere with the 2020 election, they should not have investigated. They should have waited for an independent organization to point out the issues after Trump won reelection, then wait for Trump to agree to a new election before having the military kick him out of the country and allowing Dianne Feinstein to declare herself the new president. That's democracy! Investigating the President's crimes and airing his dirty laundry in front of the whole country, then having elected representatives who are accountable to their voters decide whether he should be removed from office—that's a coup.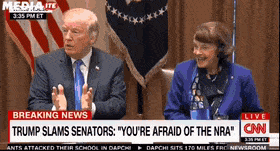 Of course, if you disagree with these sentiments, you may want to voice your opinion by calling your congressional representatives or signing a petition to have Congress acknowledge the Bolivian coup, so the US cannot support the new, unelected government. But that would be crazy.

Can the Democratic establishment get it right this time?
With the first Democratic primary still about eight months away, the Democratic party establishment appears prepared to throw all of their weight behind Joe Biden.

To hear MSNBC or CNN tell the story, Joe Biden has been the Democratic party's frontrunner since before he even declared his candidacy. Whether or not this is entirely true, however, is debatable. Misleading polls are being conducted and then misrepresented by many liberal news outlets as a means of solidifying Uncle Joe's frontrunner status early on in hopes of swaying voters toward the "more electable" candidate in the primaries. If Joe Biden can be made to look like he actually has the best chance of clinching the nomination or winning against Trump in a general election, then, voters will be more likely to vote for him as the safe bet.
IVN, or the Independent Voters Network, self-described as "a platform for unfiltered political news and policy analysis from independent-minded authors," has highlighted the biased nature of many political polls. IVN writer, Rudolpho Cortes Barragan reports:
"FiveThirtyEight, which is owned by ABC/Disney, functions as a sort of gatekeeper for polling, and polls are extremely important for candidacies. The public is told that polls judged as A+ by FiveThirtyEight are to be seen as real bellwethers of popular opinion. In reality, 'the polls' are manufactured to produce the results that the pollsters (and their corporate funders) want to see."
Barragan goes on to cite a recent Mammoth University poll as evidence. "The results showed Biden 9 percentage points ahead of Sanders," he writes, "but if you look closely you will see that more than 70% of the people polled are over the age of 50. Any honest person would be able to tell you that the 2020 electorate will be far younger than 50." The data is seldom presented within its full context on mainstream news outlets like MSNBC or CNN, and instills in voters a false sense of Biden's electability and props him up as the "safe" vote.
If this sounds eerily familiar, it's because the same thing happened in 2016. Hillary Clinton, like Biden, was prematurely propped up as the most electable candidate, even though an anti-establishment candidate like Bernie Sanders may have stood a better chance against Trump's "outsider" persona, which resonated with many voters (particularly across the midwest). This was proven in the wake of Trump's victory when analyses showed that many Bernie supporters either did not vote in the general election or jumped on the Trump ticket, preferring the radical change suggested by Trump's "drain the swamp" narrative over Clinton's years of experience as a politician.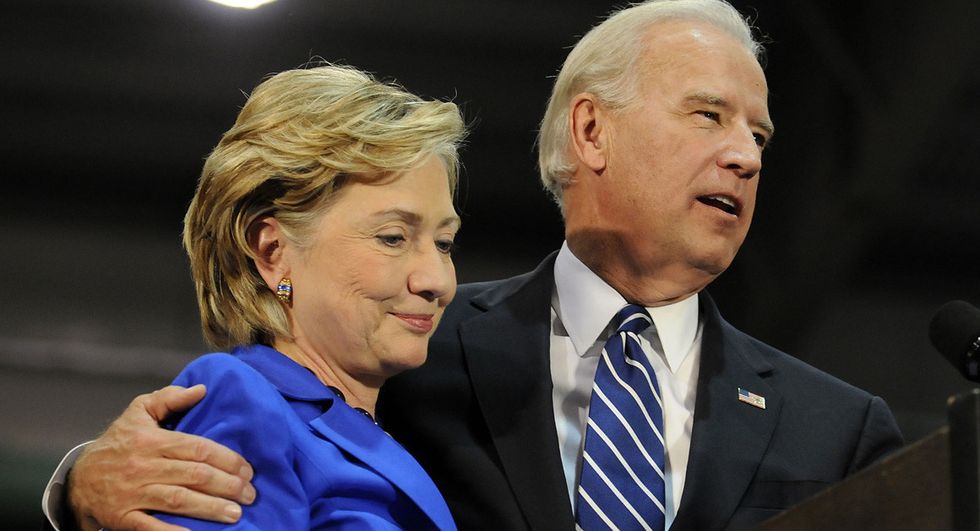 Joe Biden, like Clinton, is firmly rooted in the Democratic establishment. While Trump's approval rating has wavered over the last few years, hitting its low at 35% in 2017, it has remained around 40 to 45% — a number that should be alarming for Democrats going into 2020, as there have been only three single-term presidents since World War II.

Either way, the Democratic party and its voters must avoid making the same mistakes if there is any hope of preventing a Trump reelection. Poll manipulation was not the only issue in the 2016 election. The Democratic National Committee (DNC) was also exposed for unfairly tipping the scales toward Clinton in 2016, effectively rigging the primary against Bernie Sanders.
Donna Brazile, former interim chair of the DNC, revealed in her book, Hacks: The Inside Story of the Break-ins and Breakdowns that Put Donald Trump in the White House, the nefarious– although not technically illegal, according to US District Judge William J. Zloch, who dismissed a class action lawsuit against the DNC – actions of the Committee.
"Hillary would control the party's finances, strategy, and all the money raised," writes Brazile. "Her campaign had the right of refusal of who would be the party communications director, and it would make final decisions on all the other staff. The DNC also was required to consult with the campaign about all other staffing, budgeting, data, analytics, and mailings."
It's unclear whether the DNC's current chair, Tom Perez, will run an honest and fair ship as we approach the 2020 election cycle. Perez held the position of labor secretary during the Obama administration, and Biden publicly threw his support behind Perez during his campaign for DNC chair; whereas Sanders preferred Keith Ellison, who lost by a narrow margin. Only time will tell if Perez will tip the scales in Biden's favor due to their favorable history together, but the Democratic party is no stranger to nepotism, so Perez – especially in light of 2016 – should be watched carefully in the months to come.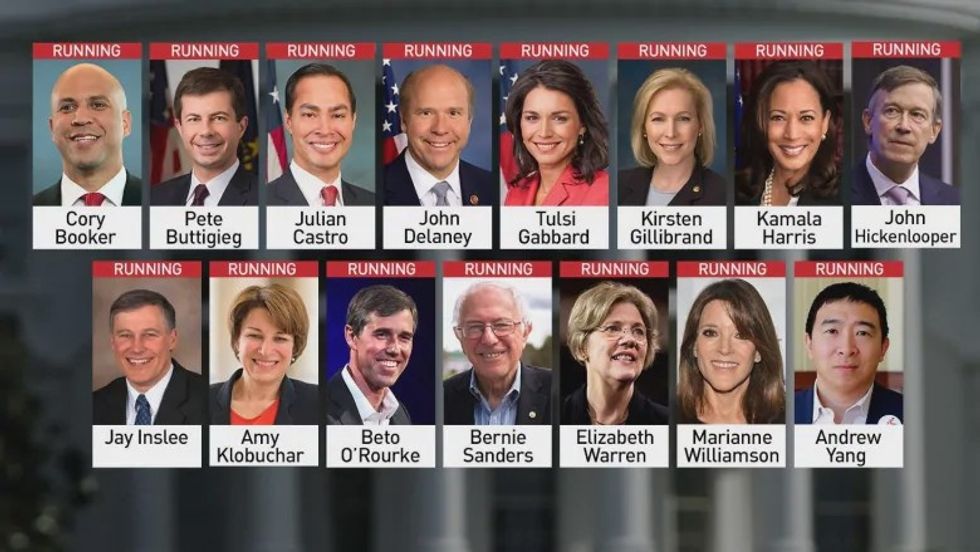 Even if the DNC does run a fair election this time around, electing Joe Biden would be a grave mistake. A mistake that the party already made last time around in the form of gifting the primary to Hillary Clinton. This election will not be one for tepid, center-of-the-road policies. We've already seen how an establishment centrist performs against Donald Trump. The Democratic party must embrace and adopt the progressive push to the left provided by candidates like Sanders and others if they have any hope of winning in 2020. Playing politics as usual will cost the Democratic party, and the nation, another four years of a Donald Trump White House.

Bernie is talking about voting rights, but is this the most important issue facing offenders?
Bernie Sanders has gotten some attention, and a lot of criticism, for proposing that people currently incarcerated, on probation, or parole should have the right to vote.
He even wrote an op-ed about it. Kamala Harris said she supported the idea and then flip-flopped once she realized what a gaffe it was. Vox has an excellent, though undoubtedly "woke" take on the issue here.
This is a legislation that is opposed by 3 out of 4 Americans, which reveals that Bernie is a dangerous, even reckless candidate for the Dems. So many of his views are completely out of line with the mainstream. And we all know who is going to focus on those if he somehow surpasses Biden as the nominee.
Efforts to reform the criminal justice system are vital, but voting rights are just about at the bottom of the list of what matters to offenders. They want access to education and job training and work opportunities that will give them a chance to be productive in the world once they finally get out. The First Step Act was an excellent bit of progress, but there is so much more to do to block the school-to-prison pipeline. Progress is being made at the state level, and there seems to be a bipartisan consensus, aside from Sen. Tom Cotton, to keep reform moving forward.
State by state, offenders need fewer of the tripwires- high bail amounts, fees, fines, drug tests- that get them locked up in the first place or sent back to prison. Overcrowded conditions still abound in so many facilities.
While Bernie dreams of things that few people support, will he draw attention away from needed reform, maybe even turn people against it?