Dall-E Mini, the AI-powered text-to-image generator has taken over the internet. With its ability to render nearly anything your meme-loving heart desires, anyone can make their dreams come true.
DALL-E 2, a portmanteau of Salvador Dali, the surrealist and Wall-E, the Pixar robot, was created by OpenAI and is not widely available; it creates far cleaner imagery and was recently used to launch Cosmpolitan's first AI-generated cover. The art world has been one of the first industries to truly embrace AI.
The open-sourced miniature version is what's responsible for the memes. Programmer Boris Dayma wants to make AI more accessible; he built the Dall-E Mini program as part of a competition held by Google and an AI community called Hugging Face.
And with great technology, comes great memes. Typing a short phrase into Dall-E Mini will manifest 9 different amalgamations, theoretically shaping into reality the strange images you've conjured. Its popularity leads to too much traffic, often resulting in an error that can be fixed by refreshing the page or trying again later.
If you want to be a part of the creation of AI-powered engines, it all starts with code. CodeAcademy explains that Dall-E Mini is a seq2seq model, "typically used in natural language processing (NLP) for things like translation and conversational modeling." CodeAcademy's Text Generation course will teach you how to utilize seq2seq, but they also offer opportunities to learn 14+ coding languages at your own pace.
You can choose the Machine Learning Specialist career path if you want to become a Data Scientist who develops these types of programs, but you can also choose courses by language, subject (what is cybersecurity?) or even skill - build a website with HTML, CSS, and more.
CodeAcademy offers many classes for free as well as a free trial; it's an invaluable resource for giving people of all experience levels the fundamentals they need to build the world they want to see.
As for Dall-E Mini, while some have opted to create beauty, most have opted for memes. Here are some of the internet's favorites:
There's no looking back now, not once you've seen Pugachu; artificial intelligence is here to stay.
WORLD
Miners Invade Indigenous Land and Murder Community Leader In Brazil
This was an act of terror, and should be widely condemned.
Emyra Wajãpi was a leader of the Wajãpi indigenous community, a group located in the north of Brazil—until he was murdered this week by a group of armed miners, who stabbed him to death and threw his body into a river.
On Saturday, Wajãpi community leaders issued a cry for help to the Brazilian government, stating that they were being invaded by troops bearing rifles and weapons and requesting the assistance of the army. Though a police force was en route, they did not arrive in time, and the community was forced to flee.
The invasion comes as a shock but not a surprise. In recent months, Brazil's far-right president, Jair Bolsonaro, has explicitly encouraged loggers, miners, and farmers to invade protected areas and land occupied by indigenous communities, arguing that the Brazilian government has the right to develop and profit off of any and all of its national territories. Under Bolsonaro, deforestation in the Amazon has skyrocketed, though he has repeatedly denied the validity of studies that reveal just how much land has been lost during his reign.
"The president is responsible for this death," said Brazilian lawmaker Rodolfe Rodrigues to the The New York Times. Bolsonaro has a history of making racist comments about indigenous people and is currently telling the public that the murder did not happen.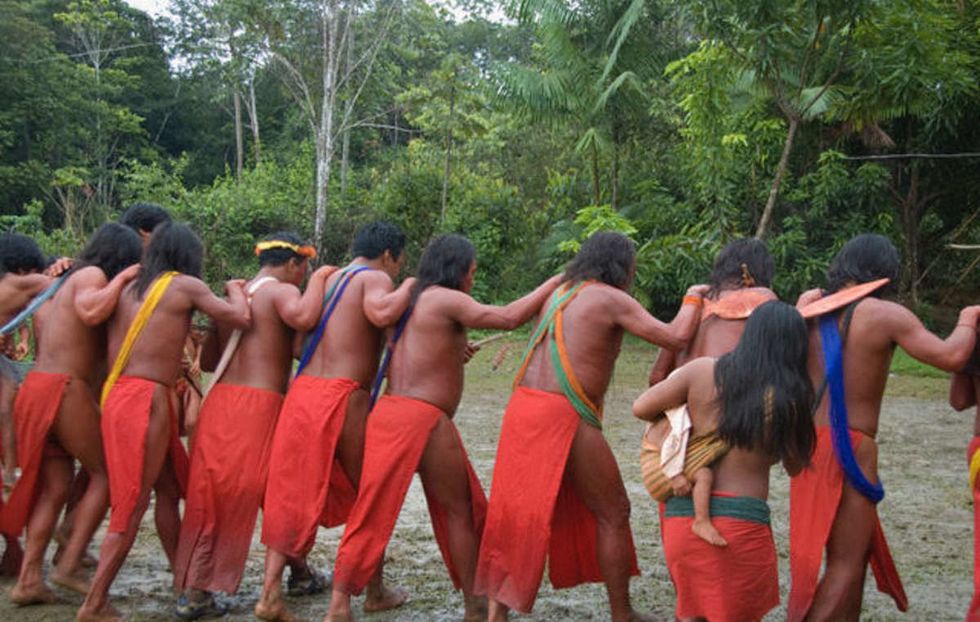 The Wajãpi people united in protest against invadersImage via survivalinternational.org
In March 2019, Bolsonaro met with U.S. President Donald Trump, and they signed a letter of intent promising the "sustainable development of the Amazon" (read: the ravaging of indigenous lands). Bolsonaro has also drafted plans that would legalize artisanal mining in protected lands, and that—to add insult to injury—would encourage indigenous communities to mine their own lands.
His priorities are crystal clear. "Brazil lives from commodities," Bolsonaro said in a recent speech. "What do we have here in addition to commodities? Do people not remember this? If the [commodities] business fails, it will be a disaster." These comments come at a time when mining and pollution present unparalleled threats to the planet's well-being and when indigenous ways of life present one of the best models of combating climate change and developing sustainable infrastructure.
The killing of Emyra Wajãpi should be viewed as a serious act of domestic terror among international communities. The U.N. human rights chief Michelle Bachelet has decried the death, calling it "a disturbing symptom of the growing problem of encroachment on indigenous land – especially forests – by miners, loggers and farmers in Brazil." World leaders should follow suit in denouncing these actions and reaffirming their commitment to conserving protected lands.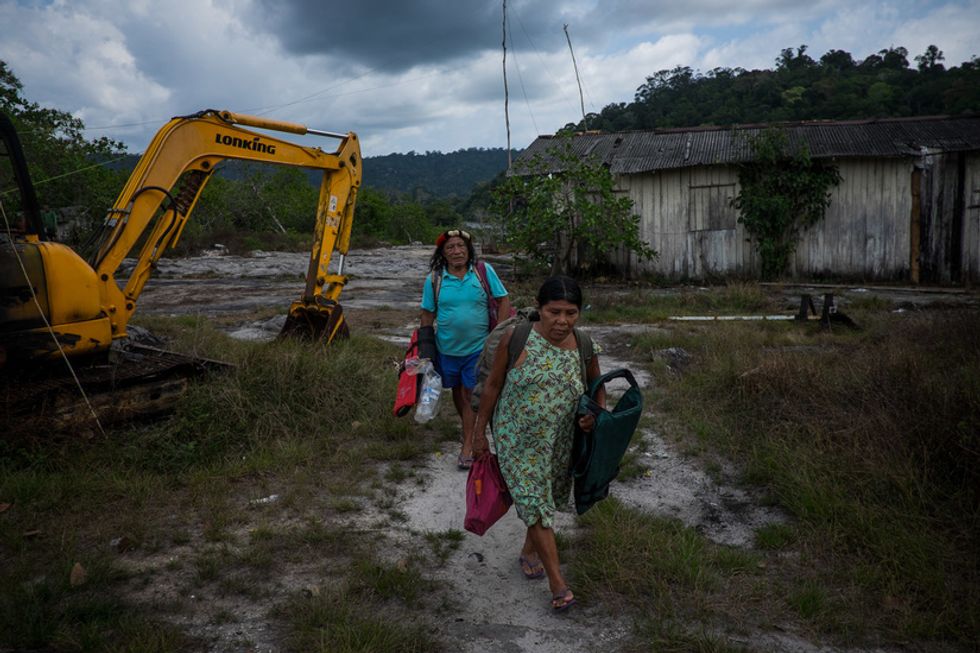 Wajãpi Indigenous TribeImage via Victor Moriyama
If they do not, a genocide could ensue. "This government is massacring our rights and our indigenous peoples," said a Wajãpi leader to NBC News. "They are already starting, killing the indigenous peoples."
Indigenous communities of the Americas have endured relentless persecution since the arrival of Europeans in the 1400s. The Wajãpi did not receive protected land until 1996, after a 21-year period of brutal military rule. In the 1970s, their community was almost completely wiped out by disease—brought by invading gold miners.
#Brazil: Effective measures should be taken to save lives & physical integrity of the #Waiãpi people. I urge Gov to… https://t.co/7VvPSCAxVg

— UN Human Rights (@UN Human Rights) 1564428776.0