Dall-E Mini, the AI-powered text-to-image generator has taken over the internet. With its ability to render nearly anything your meme-loving heart desires, anyone can make their dreams come true.
DALL-E 2, a portmanteau of Salvador Dali, the surrealist and Wall-E, the Pixar robot, was created by OpenAI and is not widely available; it creates far cleaner imagery and was recently used to launch Cosmpolitan's first AI-generated cover. The art world has been one of the first industries to truly embrace AI.
The open-sourced miniature version is what's responsible for the memes. Programmer Boris Dayma wants to make AI more accessible; he built the Dall-E Mini program as part of a competition held by Google and an AI community called Hugging Face.
And with great technology, comes great memes. Typing a short phrase into Dall-E Mini will manifest 9 different amalgamations, theoretically shaping into reality the strange images you've conjured. Its popularity leads to too much traffic, often resulting in an error that can be fixed by refreshing the page or trying again later.
If you want to be a part of the creation of AI-powered engines, it all starts with code. CodeAcademy explains that Dall-E Mini is a seq2seq model, "typically used in natural language processing (NLP) for things like translation and conversational modeling." CodeAcademy's Text Generation course will teach you how to utilize seq2seq, but they also offer opportunities to learn 14+ coding languages at your own pace.
You can choose the Machine Learning Specialist career path if you want to become a Data Scientist who develops these types of programs, but you can also choose courses by language, subject (what is cybersecurity?) or even skill - build a website with HTML, CSS, and more.
CodeAcademy offers many classes for free as well as a free trial; it's an invaluable resource for giving people of all experience levels the fundamentals they need to build the world they want to see.
As for Dall-E Mini, while some have opted to create beauty, most have opted for memes. Here are some of the internet's favorites:
There's no looking back now, not once you've seen Pugachu; artificial intelligence is here to stay.
WORLD
Make Room for 2.3 Billion More Humans
By 2050, the Population is Set to Soar
The Population Reference Bureau (PRB) is giving us little warning of little wiggle room. If you plan on being around in 32 years from now, expect the planet to be more populated than ever. According to their staggering stats, "The world population will reach 9.9 billion by 2050, up 2.3 billion or 29 percent from an estimated 7.6 billion people now."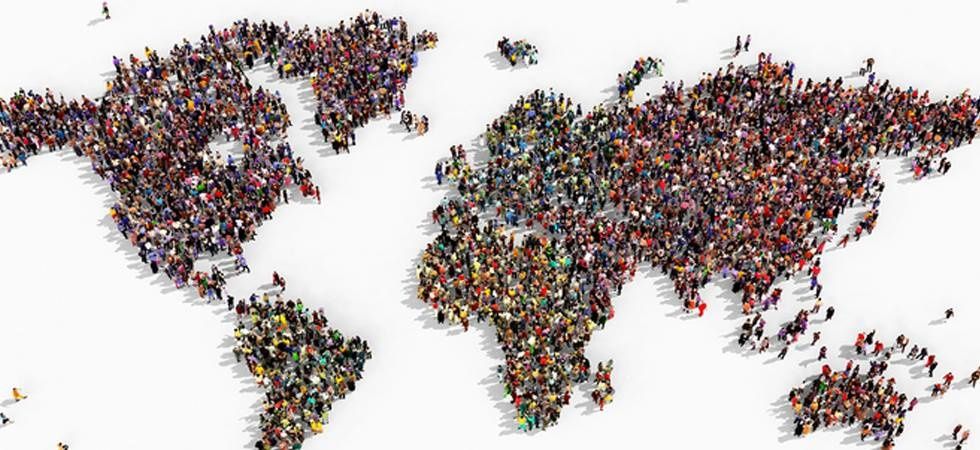 People are popping upwww.newsnation.in
Based on the global TFR (Total Fertility Rate), meaning the average births per female over their lifetime, the current number is 2.4. While this average has gone down over recent decades, it still gives way to a steady growth in overall global population. So much so, that by '50, the population will be edging on 10 billion. Personal space? Please.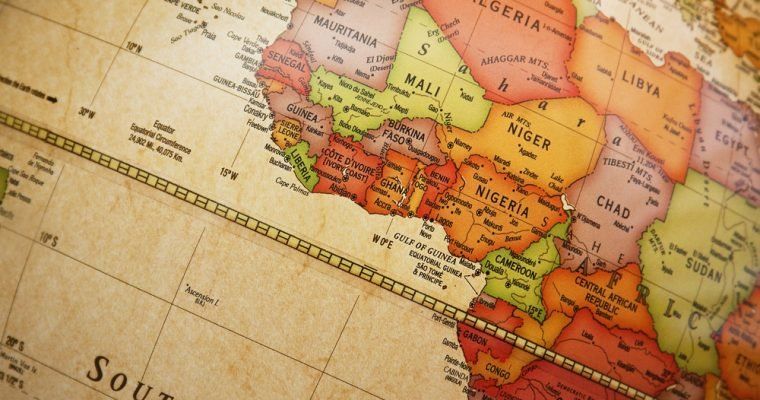 A major increase in Africa www.modernghana.com
So, where will this pop in population be most prevalent? More than half of it will be attributed to Africa. As the PRB reports, "Africa's population will more than double to 2.6 billion by 2050 and account for 58 percent of the global population increase by that date." Asia will explode too, with 5.3 billion to be around by '50, up by 717 million. The Americas will see a less significant increase from 1 billion to 1.2 billion and Oceana (New Zealand/Australia) will hike to 64 million from 41 million.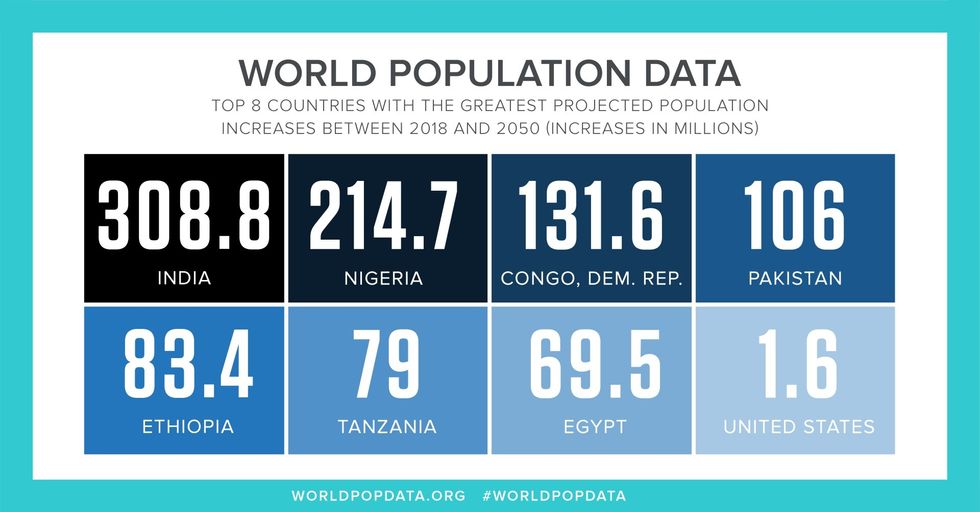 Significant statshttps://www.prb.org
The U.S. specifically will come in among the top eight as far as population growth goes with a 1.6 million person increase by '50, reaching 390 million total. India is #1 on the planet with a 308.8 million increase expected, and Nigeria is next with a 214.7 million increase in the cards.
There will be declines in certain areas of the world as well. China will see the biggest dip, plummeting by 49.9 million by '50. Japan is behind them with a projected 24.7 million dip.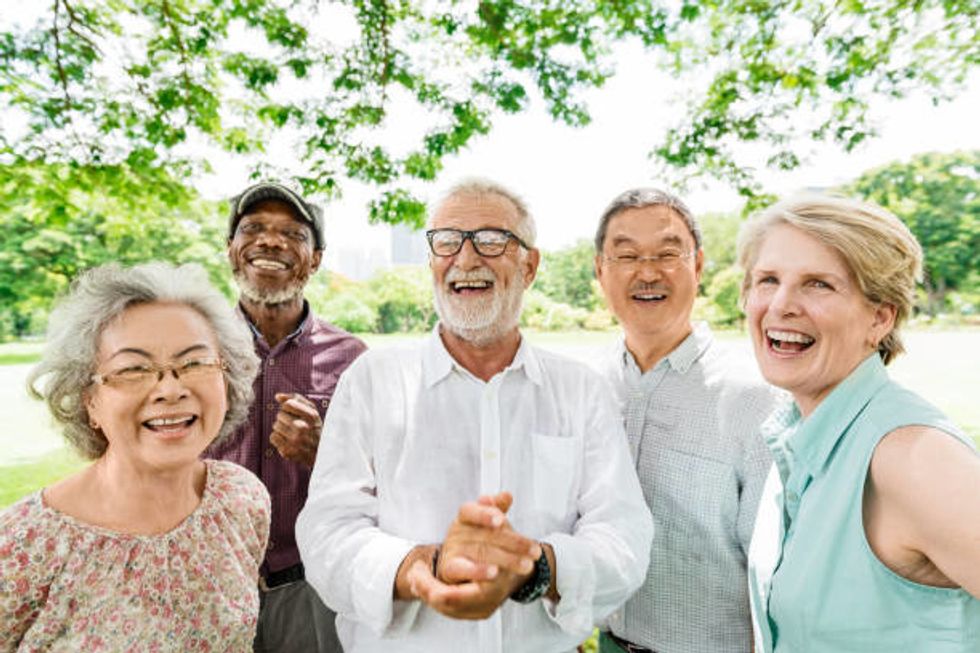 An aging populationhttps://www.istockphoto.com
Not only will the population (in total) soar, but the average age across the world will increase too. As PRB reports, "By midcentury, projections indicate that 16 percent of the world population will be ages 65 and older, up from 9 percent now. The percentage of people in this age bracket in the world's more-developed countries is projected to reach 27 percent, up from 18 percent now, while the percentage of adults ages 65 an older in less-developed countries is projected to double to 14 percent." As for the U.S., "The percentage of the population ages 65 and older in the United States is projected to increase from 15 percent in 2018 to 22 percent in 2050. The percentage of the U.S. population under age 15 is projected to decrease from 19 percent in 2018 to 17 percent by 2050."

For more insight on this population projection by the PRB, see the full report. 'Till then, enjoy your arm's distance.