Dall-E Mini, the AI-powered text-to-image generator has taken over the internet. With its ability to render nearly anything your meme-loving heart desires, anyone can make their dreams come true.
DALL-E 2, a portmanteau of Salvador Dali, the surrealist and Wall-E, the Pixar robot, was created by OpenAI and is not widely available; it creates far cleaner imagery and was recently used to launch Cosmpolitan's first AI-generated cover. The art world has been one of the first industries to truly embrace AI.
The open-sourced miniature version is what's responsible for the memes. Programmer Boris Dayma wants to make AI more accessible; he built the Dall-E Mini program as part of a competition held by Google and an AI community called Hugging Face.
And with great technology, comes great memes. Typing a short phrase into Dall-E Mini will manifest 9 different amalgamations, theoretically shaping into reality the strange images you've conjured. Its popularity leads to too much traffic, often resulting in an error that can be fixed by refreshing the page or trying again later.
If you want to be a part of the creation of AI-powered engines, it all starts with code. CodeAcademy explains that Dall-E Mini is a seq2seq model, "typically used in natural language processing (NLP) for things like translation and conversational modeling." CodeAcademy's Text Generation course will teach you how to utilize seq2seq, but they also offer opportunities to learn 14+ coding languages at your own pace.
You can choose the Machine Learning Specialist career path if you want to become a Data Scientist who develops these types of programs, but you can also choose courses by language, subject (what is cybersecurity?) or even skill - build a website with HTML, CSS, and more.
CodeAcademy offers many classes for free as well as a free trial; it's an invaluable resource for giving people of all experience levels the fundamentals they need to build the world they want to see.
As for Dall-E Mini, while some have opted to create beauty, most have opted for memes. Here are some of the internet's favorites:
There's no looking back now, not once you've seen Pugachu; artificial intelligence is here to stay.
Even subtle cultural differences change how a country handles crisis.
On March 3rd, 2020, I left New York City to go spend three months in London with my longtime partner.
You likely recognize that date as shockingly close to when all hell broke loose around the world thanks to the COVID-19 pandemic. As I was leaving NYC, there were already stirrings of unease surrounding a mysterious new virus that was making its way from China to the States, but very few people thought it would be anything but a passing inconvenience.
As it turned out, I likely already had the virus when I departed New York. I began running a fever the day I arrived in London. Still, I figured I had probably just caught a cold on the plane (this was before we knew what we know now, that the coronavirus was already extremely prevalent in NYC by March 3rd), and there was no way of knowing for sure, because tests were only available to people in the hospital with COVID symptoms. Soon, my partner also came down with symptoms.
As we recovered (we were both lucky to have relatively mild cases that lasted only a couple of days), we watched London slowly close down around us. First, theaters and public venues began to close, then office workers were told to stay home. Throughout it all, there was a reigning sense of calm and acceptance among the British people, even as the rest of the world began to panic.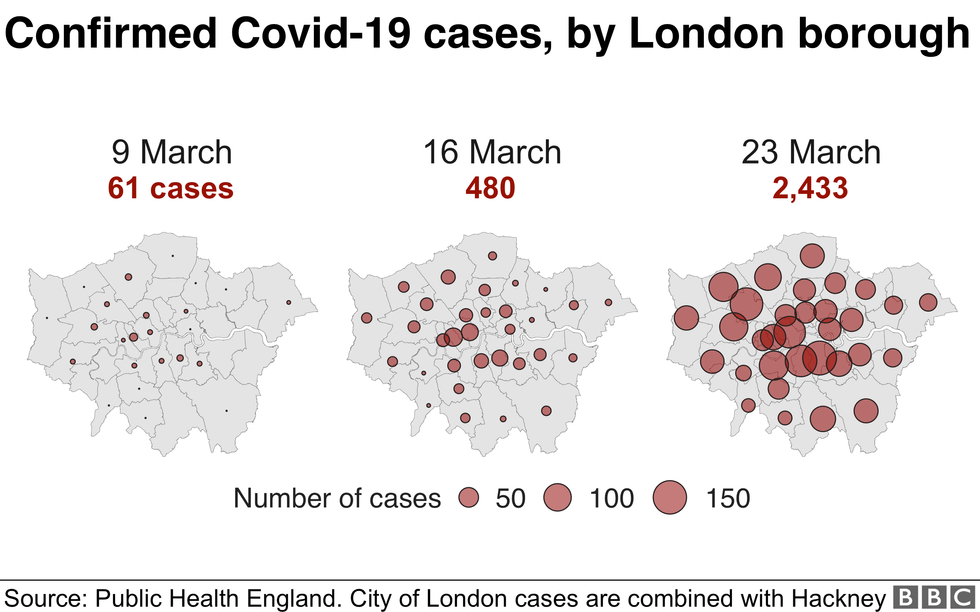 BBC.com
The complaints I heard from British friends and acquaintances were never about the lockdown measures, but rather about the conservative government's hesitance to take more drastic steps and the lack of clarity surrounding what they expected the population to do to prevent the spread of the virus.

Still, I was struck by the difference in tone that I saw on my social media from American friends discussing the pandemic and the calm acceptance of the British people around me. Every post by an American discussing the pandemic used the word "I" over and over again and had a generally panicky tone. Meanwhile, the British were speaking with "we" and jokingly mourning their inability to grab a pint and watch football.
Sure, this composure was not true of every single citizen in the UK, just as panic was not every American's reaction, but there was a distinct difference in the responses I personally saw. In general, people who lived in London seemed quick to ask how they could help each other and their country, while many Americans seemed ready to batten down the hatches and take on an "every man for himself" attitude.
I was struck by this sign I saw outside a local corner shop in London: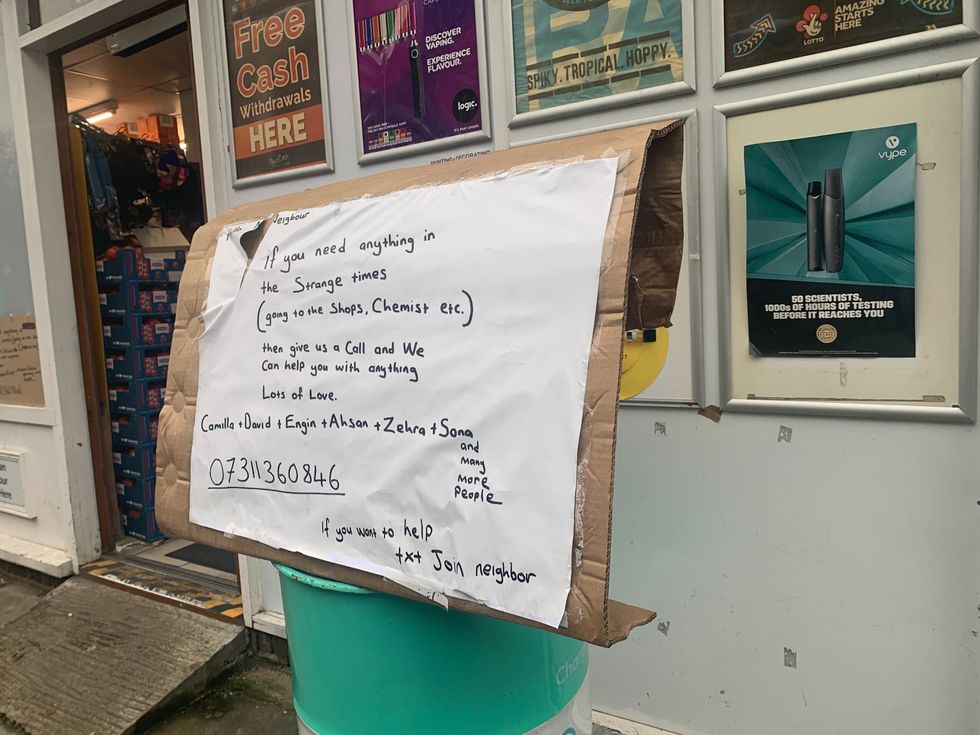 Everywhere in London I saw examples of collectivism. While images were coming out of America of totally bare supermarket shelves thanks to people hoarding food and supplies to ensure their own comfort and safety, in London I watched two older women argue over who should take the last packet of chicken thighs. Both women insisted the other should have it.
Now that I'm back in the US, I haven't seen a thing like that in my local grocery stores, and while I know mutual aid networks are flourishing and neighbors are assisting each other in cities around the US, I've still been struck by our general lack of visible camaraderie.

It's no secret that the British government handled the COVID-19 crisis relatively poorly, but I was still struck by a sense of hard-fought unity I felt I shared with every average Londoner.
The British aren't an overly expressive people, but they're extraordinarily cordial. We Americans usually think of this kind of British decorum as a stuffy relic of the past that's only relevant in the event of an afternoon tea at Harrods, and perhaps that's partly true, but COVID-19 showed me just how deep this cordiality goes.
British decorum is not a form of politeness that's just about saying "Please" and "Thank you" or moving out of someone's way on the sidewalk; it's the kind of regard for your fellow man that makes it second nature to wait patiently in line if that makes a supermarket safer. It's an innate sense of obligation to each other that makes wearing a mask on public transportation an obvious and inarguably appropriate step to take during a deadly pandemic.
Sure, Brexit proves that nationalism is just as alive and well in England as it is in America, and in many ways Boris Johnson is a slightly less terrifying version of Donald Trump. But my time in Britain showed me that nothing can rid the British people of their ability to weather a storm as a united people, while I can't say the same of America.
On March 20th, Boris made the historic decision to close the pubs in the UK. For context, even during WWII, when London was being regularly bombed by the Germans, the pubs mostly remained open. This was the only time during my stay in London that I saw a collective outpouring of emotion.
I walked to my local pub out of curiosity that night (I had been two weeks without symptoms and told I was fine to leave the house), knowing that it would be closed indefinitely first thing the next morning. What I found was a sensibly socially distanced crowd of people laughing and singing and drinking together to mark the unthinkable day when the pubs would shut. Everyone was fast friends with their neighbor, and even the drunkest among us kept their distance and used hand sanitizer often. But there was a feeling of unity in the pub that night that I have never experienced in America. A sense that, as a people, Londoners would get through this by looking after one another in ways their government had nothing to do with.
Londoners survive; that's what they do. But the part of "keeping calm and carrying on" that doesn't fit as neatly on a poster is the additional impetus to help one's neighbors in big and small ways.
As we're forced to reckon with the failings of the American government during this time of political, social, and economic turmoil, I wonder if we should not also be looking at the pervasive sense of individualism that's so innate to our culture. I'm not even sure I fully recognized it until it became starkly obvious to me in contrast to a different culture.
Yes, the American government failed us in the way it handled the COVID-19 outbreak, but shouldn't we also interrogate our personal inability to care for each other without strict mandate from the government? Shouldn't we consider that true change can't come to America until we start taking personal responsibility for each other? Yes, we need to deconstruct the systems of oppression inherent in the American government that allow for widespread injustice. But we also need to ask ourselves everyday if we're asking the government to do the work that we aren't doing ourselves.
In the wise words of people who have been doing mutual aid work for generations: We keep us safe. It's time we take a page from Londoners' book and consider that politeness isn't just nice; it can also be an act of radical resistance.
The Randonautica app led me to a mysterious empty road. Researching it led me to conspiracy theories, quantum physics, simulation theory, manifestation techniques, and chaos magic.
The trip began with a wrong turn.

I drove confidently down the street until I realized I was going in the wrong direction, and veered down a dead-end to turn around.
Immediately, I wondered if this was symbolic, a sign from the universe that I should turn back. On a randonauting trip—at least if you adopt the open-minded and deeply superstitious mindset of many of the app's roughly 10 million and counting users—everything takes on a weird and ominous meaning, adopting a number of potentially divine implications.
The app led me down the street, out of my immediate neighborhood and up some of the windiest streets in my town in upstate New York. Treacherous even on the sunniest day of summer, the serpentine road set me on edge. Suddenly, a car veered towards me out of nowhere, forcing me to swerve.
When I arrived at the destination, all I saw was forest on both sides, two parallel ravines on the edge of the paved road. I opened up the Randonautica app as if it would give me some kind of wisdom about what I was supposed to find.
The Randonautica app, if you aren't familiar with it, describes itself as "the world's first quantumly generated choose your own adventure game." Essentially, it's an app that sends you to completely random locations near where you live.
There was nothing here in particular to be found at the destination where it had sent me—only the quietness of a suburban road. Yet a closer look revealed that even this plain-looking street was studded with potentially meaningful images. A blood-red dot on the wooden pole nearby. A few numbers emblazoned on the pavement.
I stepped out of the car and began to wander around. Though it was a sunny summer day, as the wind picked up I suddenly began to feel afraid, then almost terrified. I've spent a lot of time traveling and exploring foreign cities alone at night, and never once had I felt the same fear I did then, in my hometown in the brilliant sun.
I jumped back into the car and plugged in my next destination. On the way, I felt a mix of emotions—fear, but also a sense of catharsis, as if something had been burned out of me by that rush of adrenaline on that empty road.
When I arrived at the cul de sac in front of my next destination, I found a tag for pigskin gloves. Inside was a list of mysterious numbers and writing in a language I didn't know.
That's the magic of Randonautica. In theory, it sounds mindless. But when you're actually out there in the world, brought to a random location generated by an algorithm, it can be an emotional, even revelatory experience—which is, as it turns out, entirely by design.

What Is Randonautica?
The original Randonautica code came from a group of programmers working on something called the Fatum Project. They were interested in the potential inherent in randomness, and in gaming randomness to discover new heights. It turns out that Randonautica's theoretical roots go deep.
"The Fatum Project was born as an attempt to research unknown spaces outside predetermined probability-tunnels of the holistic world," explained a Reddit user named unitiveconsciousness, "and has become a fully functional reality-tunnel creating machine that digs rabbit holes to wonderland."
In 2019, 29-year-old Joshua Lengfelder discovered the group on the messenger app Telegram, and used the code to create a bot that sent people to random coordinates. The bot would eventually become Randonautica.
While Randonautica has been popular with Reddit users and other online communities for quite a while, it's only recently become popular on TikTok, as quarantined teenagers adopted the app and began using it as an excuse to venture around their hometowns and cities.
Now, TikTok and YouTube are full of videos (almost always set to eerie horror-movie music) and vlogs about people's experiences with Randonautica.
10 Most Scary Randonautica Videos www.youtube.com
The app has guided users to some peculiar places, but no Randonautica-related incident is more infamous than the time the app led a group of kids in Seattle to discover a suitcase that contained two corpses. The incident, which occurred in June, catapulted the app to a new level of Internet notoriety.
Henry ✰ on TikTok www.tiktok.com
Something traumatic happened that changed my life checkkkk 😐🥺 @natthecvt #fyp #viral #crime #murder #randonautica #randonauting #scary #washington

The app's success is partly thanks to events like this and partly thanks to its ingenious branding. Like many meditations, manifestation exercises, or similar pop psychology phenomenons, the app encourages users to set an intention before going Randonauting—an act that, at the very least, inevitably adds layers of significance to any experience. It also asks users to go exploring with a positive mindset. (They're also asked to bring a bag to help the environment, according to the app's Pro Tips).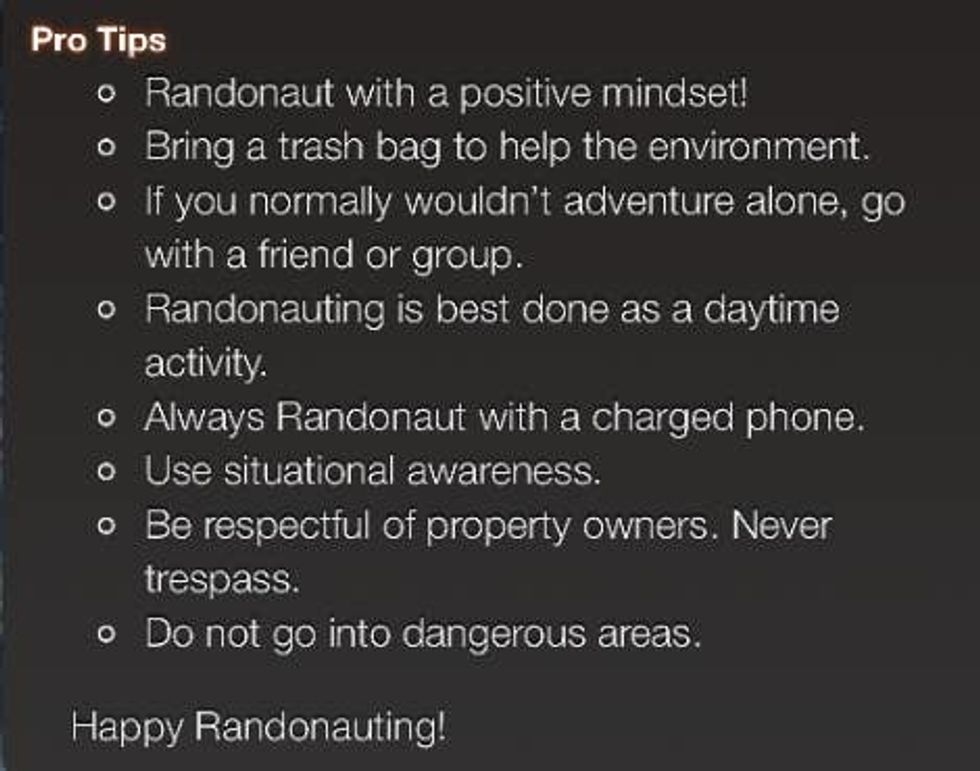 Randonautica AppRandonauting
Randonautica uses "a random number generator to produce specific coordinates within a set radius of your current location that you can travel to as a way of exploring the world around you," according to Wired. "People gather these coordinates through a dedicated app...where they can further define what they want to encounter. The app encourages users to set a personal intention before visiting a location, in the hopes of uncovering 'synchronicities,' coincidences or occurrences outside usual patterns of experience."

Perhaps because of all its peculiar context, there are some dark conspiracies swirling around Randonautica that add to its growing intrigue. Some fans have spread (baseless but undeniably creepy) rumors that the app is actually collecting people's locations in order to connect them to sex traffickers—and, naturally, that was the very rumor that cropped up in my head as I walked around my randomly selected destination.
These conspiracies are fueled by a variety of odd, coincidental anecdotes from Randonauts, many of which resemble those old homemade Slenderman YouTube videos in that they certainly could have been fabricated, but have a way of gripping the imagination.
There's no evidence that the app has led anyone into the hands of sex traffickers. It has, however, led users to discover strange things about themselves and their neighborhoods.
WARNING RANDONAUTICA IS REAL AND CREEPY - Do NOT Try This CRAZY App (Gone Wrong) www.youtube.com
While often eerie and some are just absurd, many Randonauts' stories are extremely poignant. A user named @gothboithrift claims that the app sent him to his relatives' graves. Another said that while setting their intention, they asked for help with an eating disorder—and were taken to a poster about eating disorder recovery. Another discovered a letter from a man whom she later discovered had recently died; she was able to transport the letter to his wife.

Another user said she was seeking closure for her sister's death when she stumbled upon a field of flowers—the same flowers she had tattooed on her in commemoration of her sister.
Sometimes users' experiences are just plain weird, often in a charmingly kitschily and beautiful way. Users stumble on fridges in open fields, abandoned houses with lights on, strange symbols, car washes doused in rainbow lights, coyotes standing in open fields, doors in the middle of nowhere.
And then you have the grimmer side of things: a corpse by a shopping mall, creepy dolls, a man who had just been shot lying by a gutter. These things aren't exactly new, supernatural, or surprising, per se, but in the context of being sent to them by an app, it's easy to see why conspiracy theories abound.
Glitches in the Matrix: Conspiracy Theories About Randonautica
Some users believe that Randonautica is sending them to places for specific reasons, possibly in order to connect them to strange and meaningful entities or to lead them on various quests.
"Personally I wouldn't use the app cause NO ONE can give[sic] me a guarantee that those coordinations aren't 100% random. Often times people end up in eery [sic] places and sometimes there are some suspicious people there," wrote one Redditor named SchuzMarone5.
| Randonautica - [ TikTok Compilation ] 1 | www.youtube.com
Another Reddit user named Undernourish proposed a more mystical explanation: "In a nutshell: [Randonautica] messes with synchronicity. The way the world manifests things is through random events. Think chaotic good," they wrote. "So, if you put enough yin energy (cool, tingly) when you put intent into an idea while you yawn deeply (flowing stream sound at the back of your head), the randonautica algorithm sets a completely random location so that the universe has an easier time slipping things into the world."

With all its emphasis on "consciousness" and "quantum physics," the app inherently emphasizes out-there theories and leads people towards strange experiences far beyond what they would ordinarily encounter.
Some users view the app as a way to enter a more interconnected, spiritual state, or even as a pathway to enlightenment. "After visiting the point," advised one user named crackenhigh_69, "have the intentions in the back of your mind all the time. You will see that your life experience morphs into delivering for you the intention even after you left the point. After some practice you will be able to stop using the app and see life as one infinite painting and you are the painter."
Still others have followed that wavelength further, proposing that Randonautica is an "undercover operation that's setting out to prove we all live in a simulation by showing glitches in the system," according to a user named Daniel Falconer.
The coincidences and symbolic images Randonauters find, many argue, are the app's efforts to reveal cracks in our everyday reality—cracks which could lead to doors to other dimensions.
Finding Meaning in Randonautica (and in a Random World)
Most likely, Randonautica has led so many users to peculiar experiences because it's asking them to actually look at the world around them.
We often go through our lives on autopilot, yet the world around us abounds with strangeness, omens, violence, and mysterious, offbeat beauty. There's a reason why people have always believed in gods, extraterrestrials, and folk magics; regardless of whether these things are actually real, our minds are wired to search for much greater forces than what we usually see in our day-to-day lives, and our world seems happy to present hints of those forces if we let it.
Possibly the Randonautica app utilizes some kind of chaos magic, a form of modern occultism that relies on the idea that "belief is a tool for achieving effects." In chaos magick, as in Randonautica, "nothing is true and everything is permitted."
It's simple logic: If you go somewhere expecting to find something coincidental or eerie—or if you just truly open your mind to the possibility that strange forces might be afoot—they'll probably appear.
That's part of the magic of travel in general. You see things you'd never ordinarily see, make connections, and discover that the world is a lot stranger than you ever imagined.
Neurologically, humans only see a very limited part of the world at one time, and our brains patch in the gaps in our perception. We're also excellent at detecting coincidences, connecting disparate experiences, and essentially seeing what we want to see—yet another example of the power and pitfalls of our perception. Confirmation bias leads us to search for and detect information that confirms our values or beliefs. These psychological phenomena are the foundations of manifestation techniques as well as, arguably, prayer.
In light of all this, it makes sense that Randonautica is currently going viral. Many of us are stuck at home; the world seems more random and chaotic than ever; it's clear that evil and invisible forces are at work behind the scenes, be them pathogenic or political.
In an often disconnected and random world, Randonauting allows us to make contact with our natural, immediate surroundings, while also playing into our desire to find deeper meanings in it and in our lives.
So if you're going out seeking evidence of parallel dimensions, Randonauting might be your way in. Though if you're planning on venturing out alone into a strange destination selected by a glitchy app, be sure to bring a mask, a friend, and some ample caution, because you never really know what you'll find.
As for me, my Randonauting trip made me reflect on the beauty of nature and the infinite complexity of the trees, as I knew it would. I also reflected on the wastefulness of suburban lawns and the eeriness of suburbia in general, and confronted my own feelings about being at home for such a long period of time. I thought about the pliability of my own thoughts, and how easily my emotions can be warped by a few flickering lines of code. Inevitably, I made a TikTok.
And of course, I started planning my next trip.
Keep reading...
Show less
Reduce your carbon footprint for Thanksgiving and beyond
Are you worried about your carbon footprint this holiday season? There's a limit to how much the responsibility for climate change individuals can take when industry is the true locus of the damage, and governmental regulation is necessary to reign it in. Still, with all the travel and the piles of food piled on top of other piles of food, it's easy to see why some people are taking note of the waste and pollution that results from these annual occasions. Does that mean we should give up these rare chances to celebrate and share with far-flung relatives?
Most of us aren't interested in that option, so how do we balance all the positivity of the holidays against the shocking environmental impact they bring? There's a number of methods you can add to your holiday traditions to help minimize your carbon footprint. Hopefully some of these options will fit into your holiday plans and reduce any stress about your carbon footprint.
In 2019, the equivalency of knowledge and power is not just an adage, but a warning. However, an American public that stays defiantly informed can also turn knowledge into hope.
Author Isaac Asimov once said, "There is a cult of ignorance in the United States, and there has always been.
The strain of anti-intellectualism has been a constant thread winding its way through our political and cultural life, nurtured by the false notion that democracy means that my ignorance is just as good as your knowledge." In 2019, the equivalency of knowledge and power is not just an adage, but a warning. However, an American public that stays defiantly informed can also turn knowledge into hope.
Here are 10 books every (informed) American should read:
Travels with Charley: In Search of America by John Steinbeck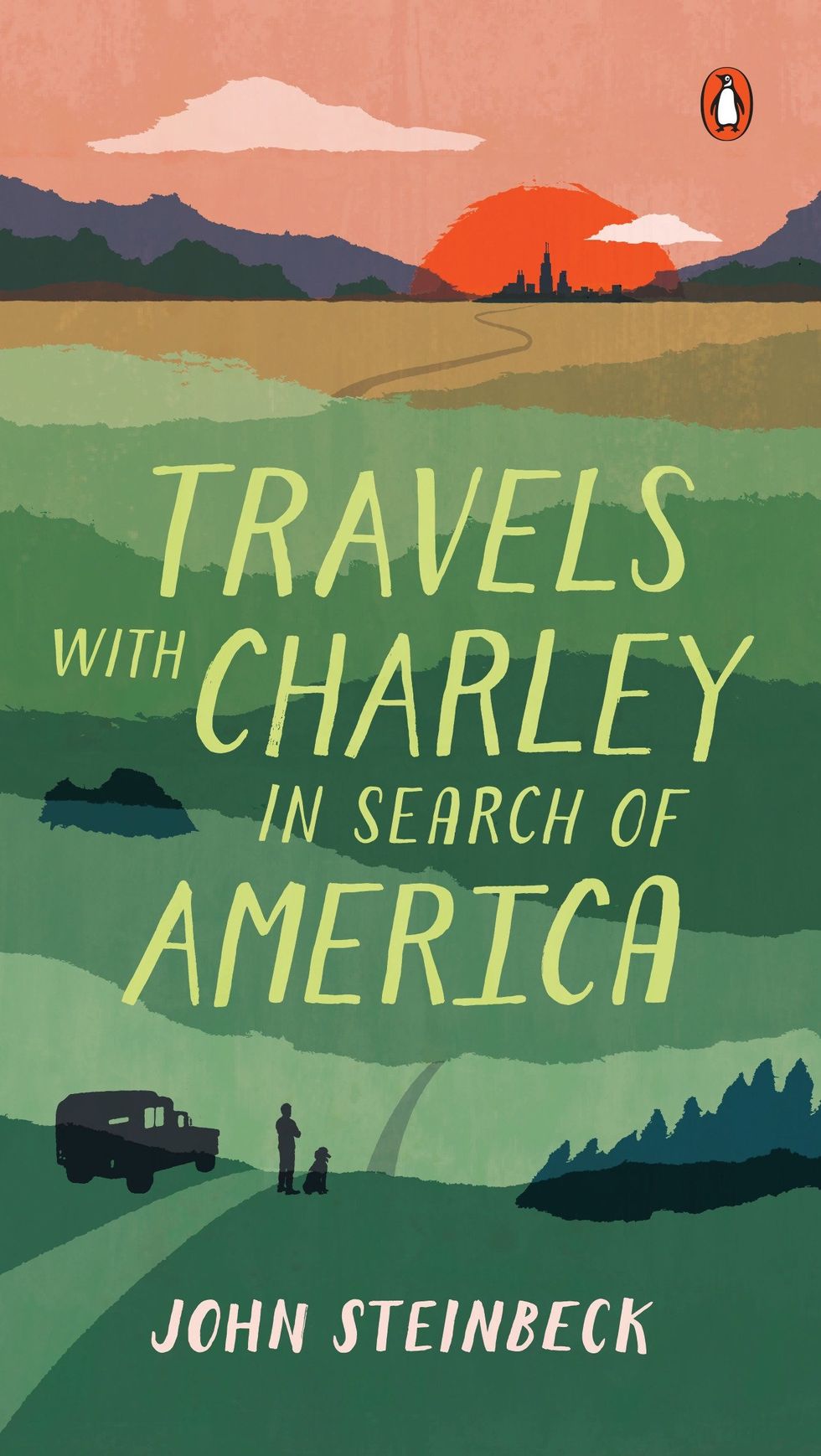 If you don't read the Steinbeck classics, The Grapes of Wrath and Of Mice and Men, you're doing yourself a disservice. But, if there's only one Steinbeck book you do make time for, make sure it's his autobiographical travel memoir of taking his lumbering RV and charismatic dog across America. He makes due with whatever conversation and company he finds, not driven by any great American ambition other than finding moments of connection in a diverse landscape.
Catch-22 by Joseph Heller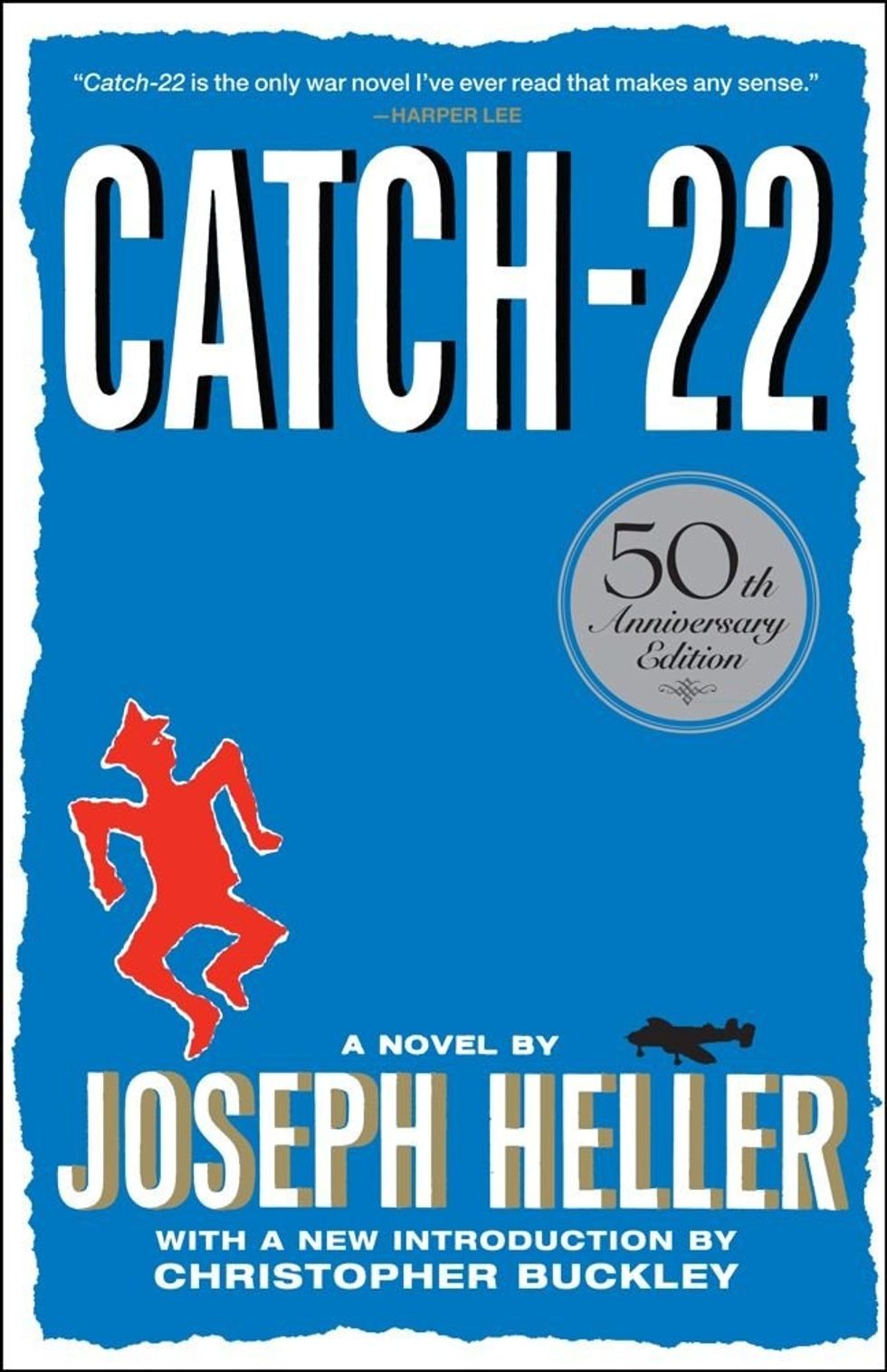 One of America's most loved authors, Heller's humor and biting observations capture the precarity of individualism in the face of war. The foundations of American cynicism and anti-war sentiment are encapsulated in the eponymous bureaucratic rule of Catch-22: "a man is considered insane if he willingly continues to fly dangerous combat missions, but if he makes a formal request to be removed from duty, he is proven sane and therefore ineligible to be relieved."
Frankenstein by Mary Shelley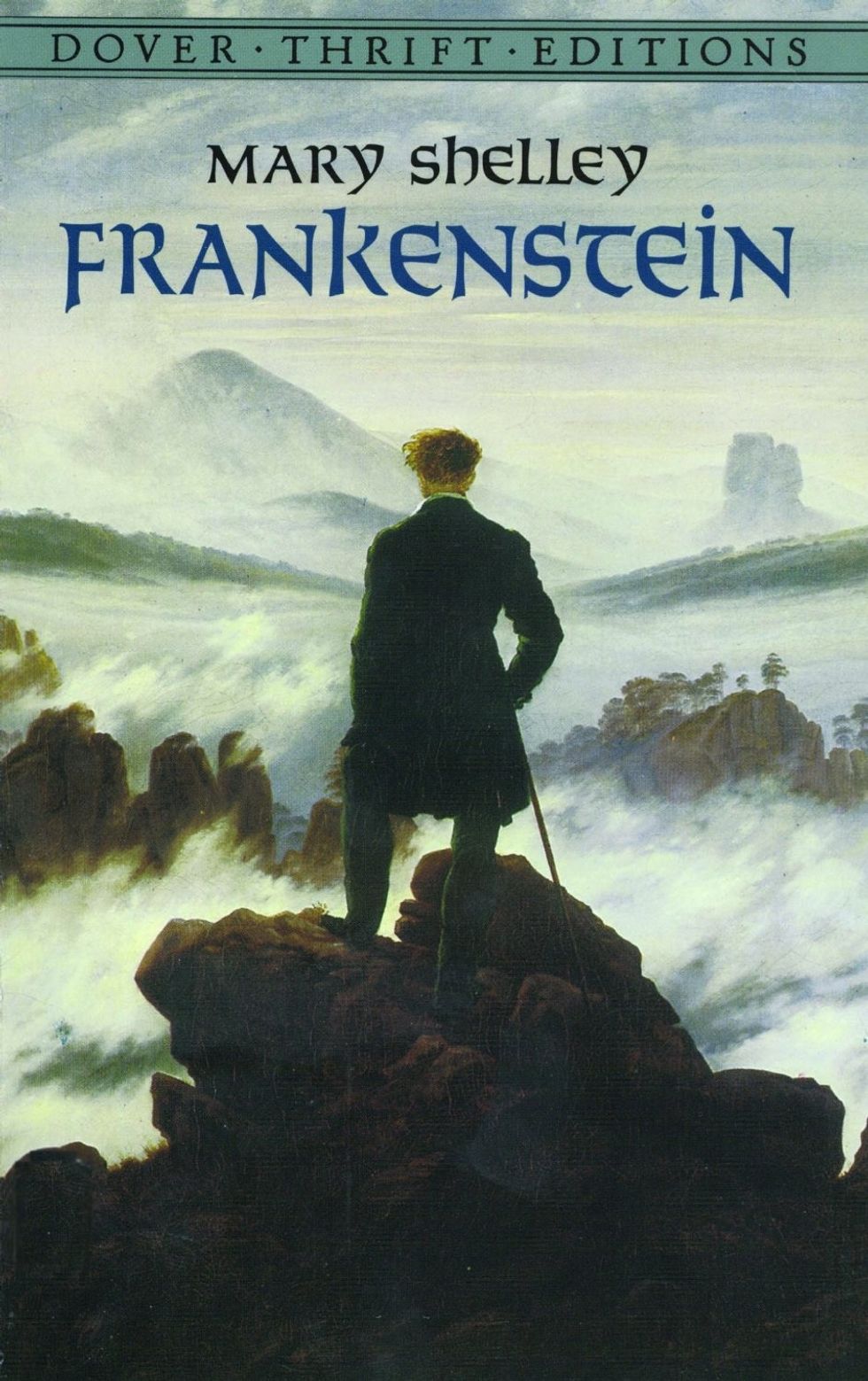 As much as the movie adaptations of Frankenstein's monster are icons in America cinema, the philosophical depths of the novel are sadly lost. Individuality and personal responsibility are two major burdens that neither creator nor creation are capable of managing well. There's also something to be said about the element of spectatorship that Shelley frames the novel with, as the story unfolds through a series of letters and switches narration like a mind-bending Black Mirror episode.
Between the World and Me by Ta-Nehisi Coates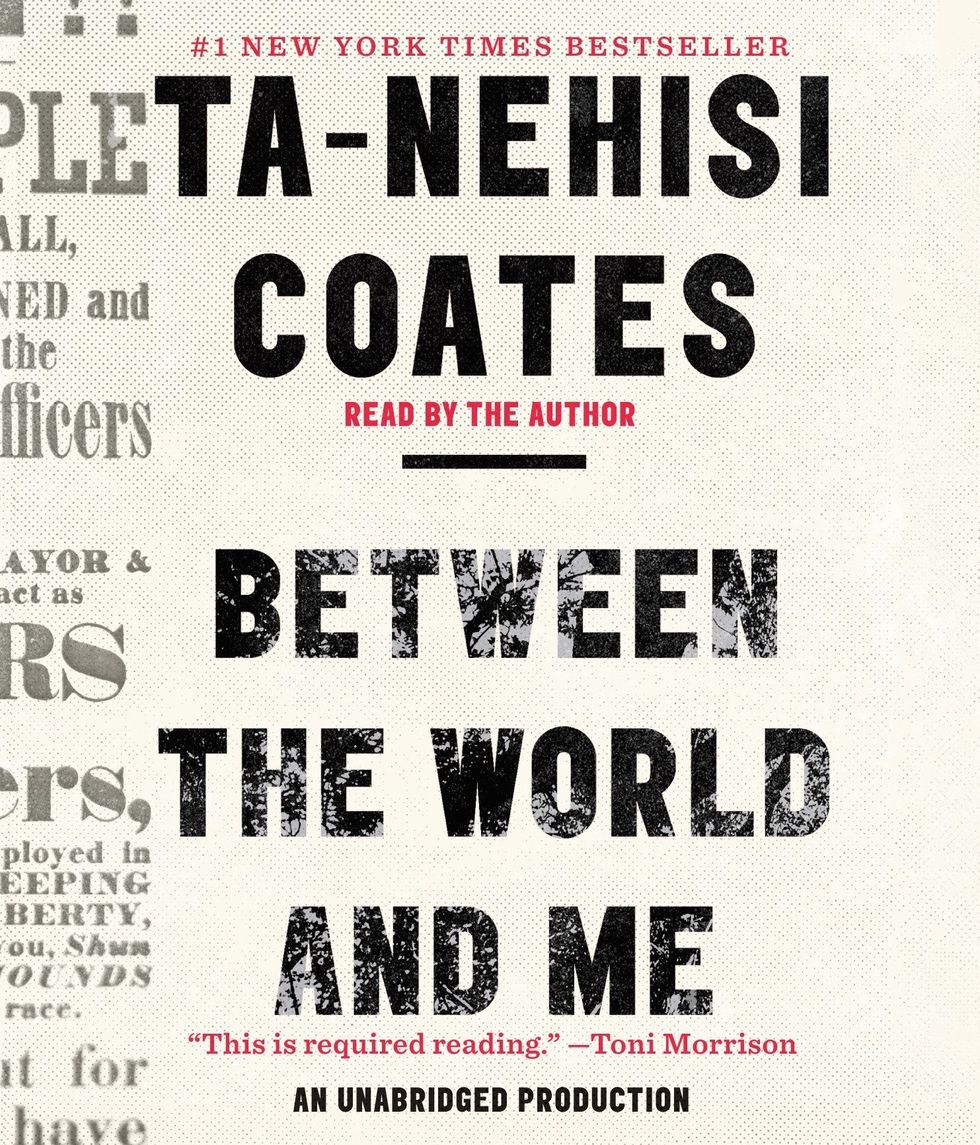 Coates manages to capture both the history and enduring tension of race relations in modern America in what Toni Morrison calls "required reading." Written as a letter to his son, Coates' writing is an alchemy of memoir, oral history, and calls to action. He aims to explore how "Americans have built an empire on the idea of 'Rae,' a falsehood that damages us all but falls most heavily on the bodies of black women and men...What is it like to inhabit a black body and find a way to live in it?"
The Hitchhiker's Guide to the Galaxy by Douglas Adams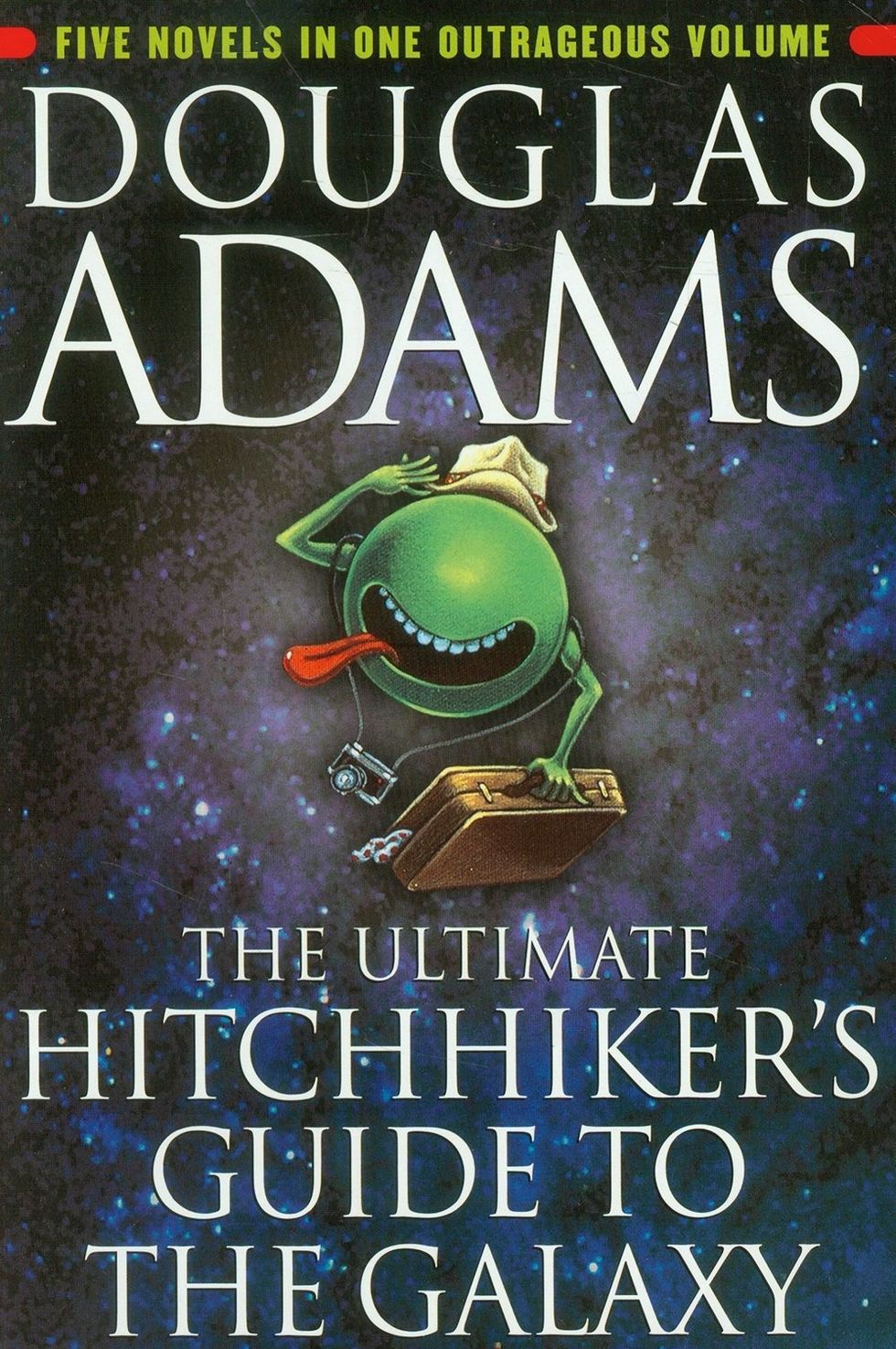 This classic fantasy adventure isn't a political science essay or a philosophical treatise, but the payoff is just as strong–if not stronger. Alienation, otherness, nihilism, and, above all, personal resilience take Arthur Dent through the galaxy after his home (along with the rest of earth) is destroyed one casual morning.
Ender's Game by Orson Scott Card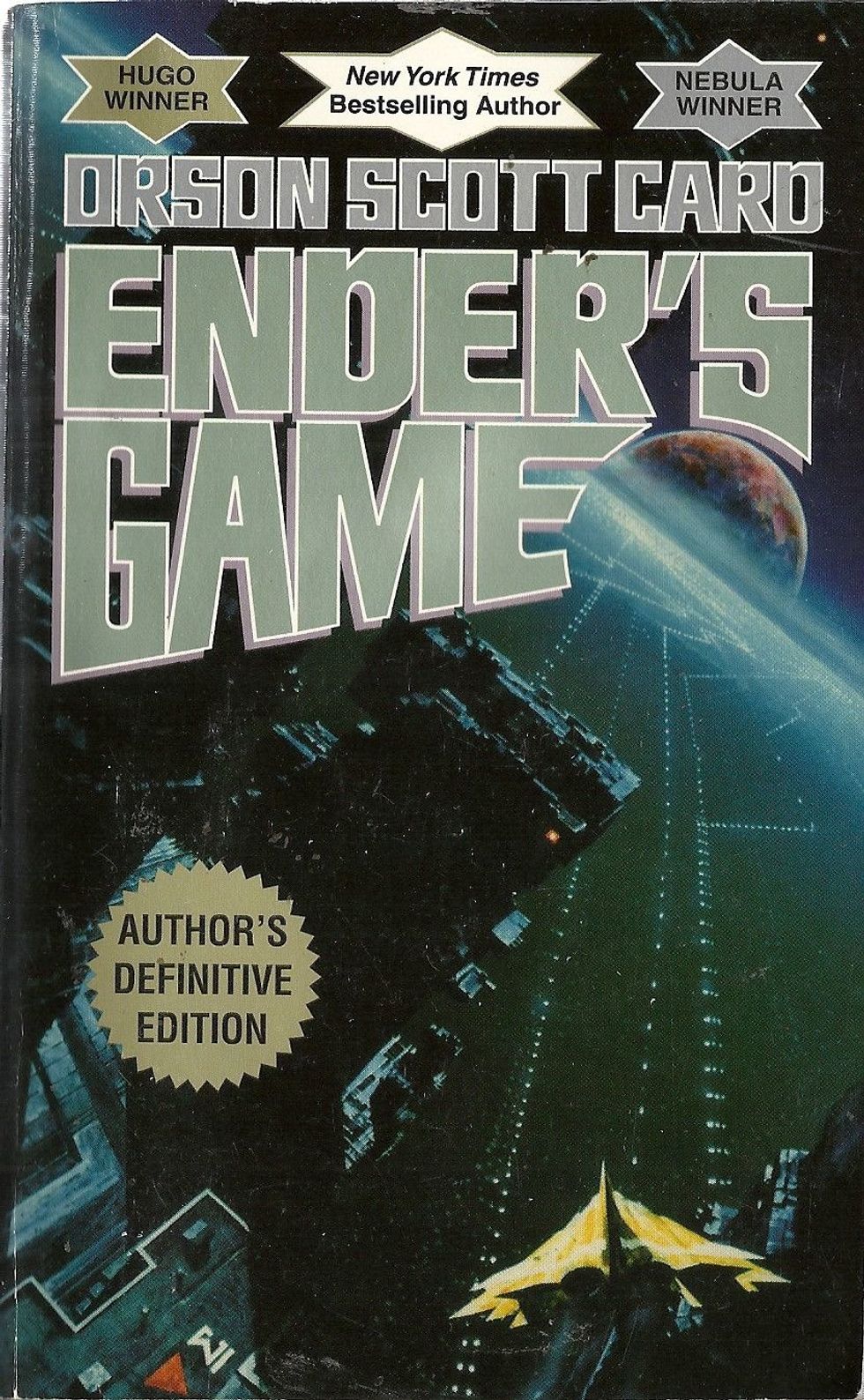 In the same vein, this sci-fi novel is like Machiavelli's The Prince retold as a dystopian space saga. The value of individual innocence in the face of the greater good is challenged. The series explores the moral boundaries of powerful men using innocents as weapons in a war they can't understand.
Bad Feminist by Roxane Gay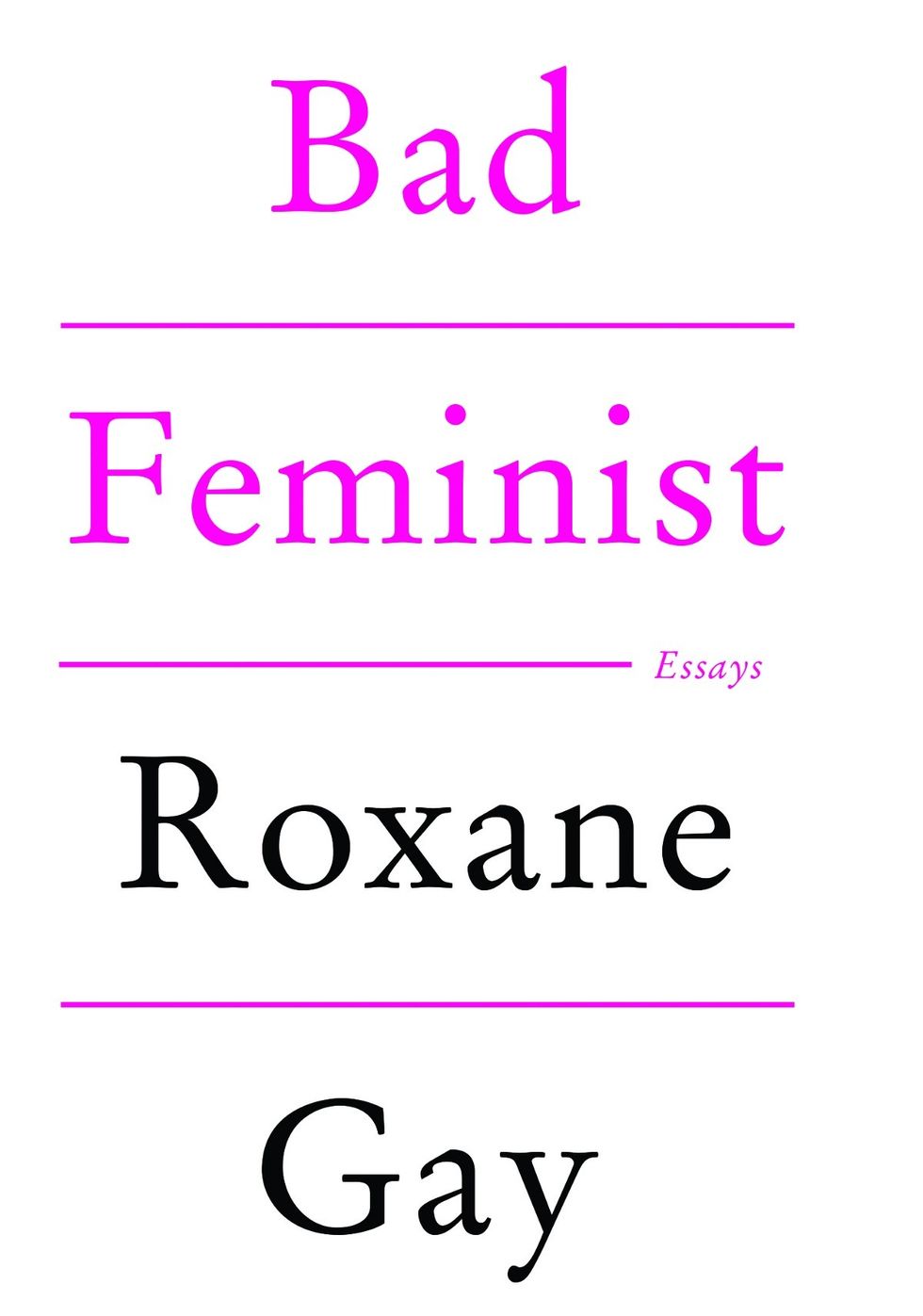 Gray's book of essays explores the contradictions inherent in what we understand modern "feminism" to mean. Mixing humor with sharp observation, Gay targets issues as banal as choosing pink as her favorite color as well as timelessly complex matters such as domestic abuse and abortion.
Fahrenheit 451 by Ray Bradbury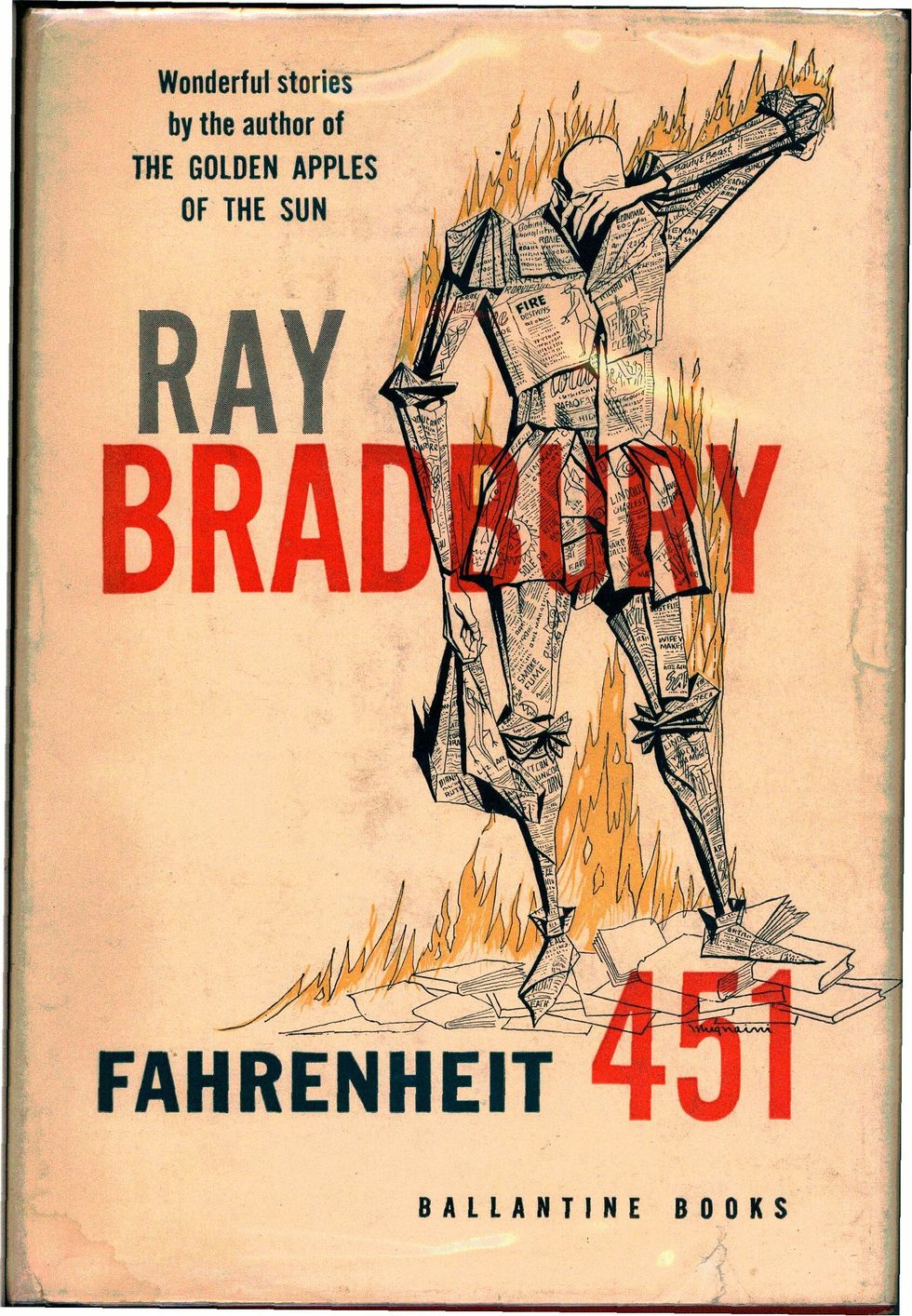 This one also gets named on every list of "books you need to read" because of its plain and eerie predictions of how dependent society will become on media for its opinions and worldview, as well as entertainment.
The Little Prince by Antoine de Saint-Exupéry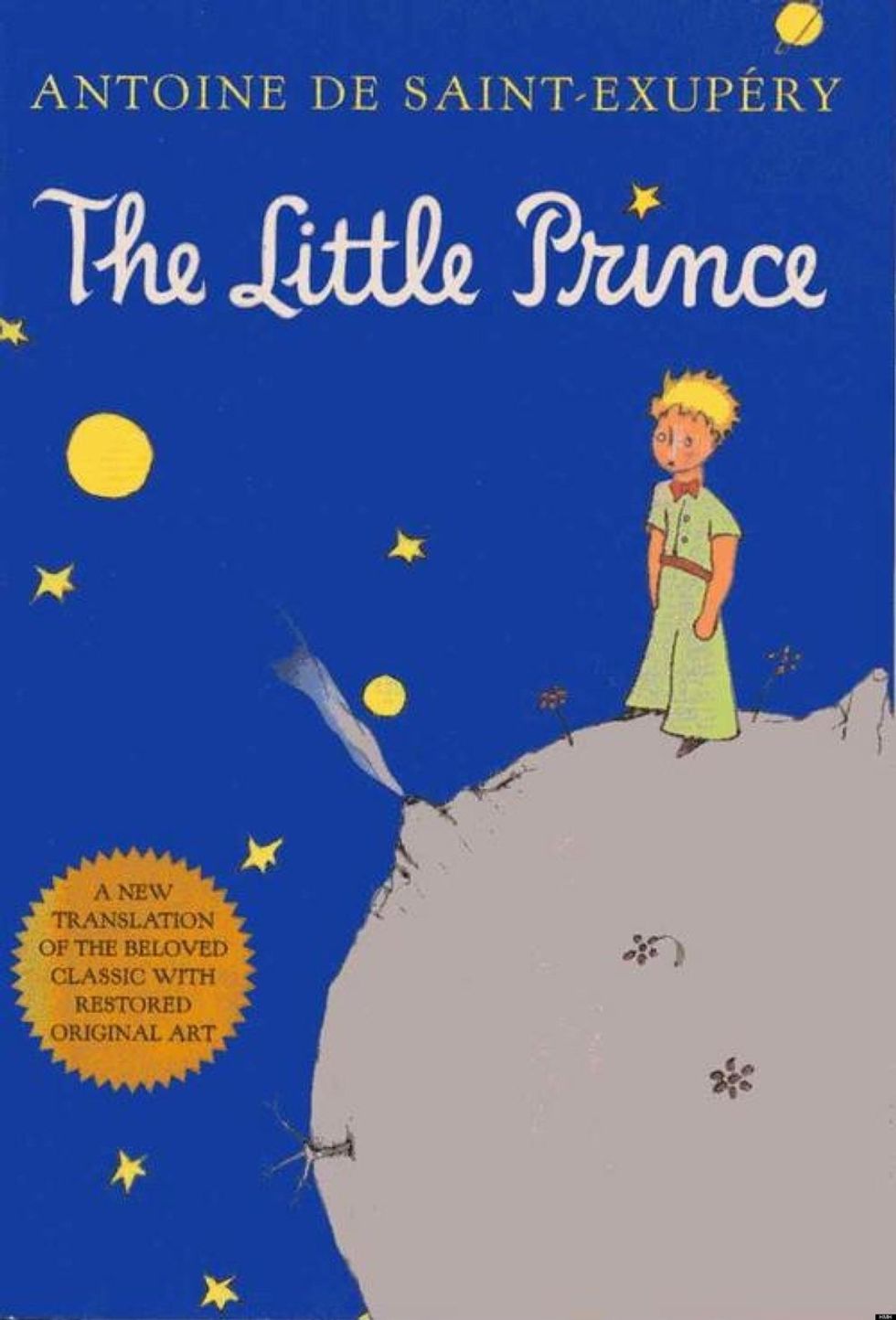 If you can't read the entire canons of solipsism, emotional psychology, and the art of satire, you can absorb the whimsical explorations of The Little Prince. Put simply, a boy prince journeys from planet to planet, each populated by a single adult. His conversations with each one create "a heartfelt exposition of sadness and solitude." Originally written in French, it's universally poetic.
1984 by George Orwell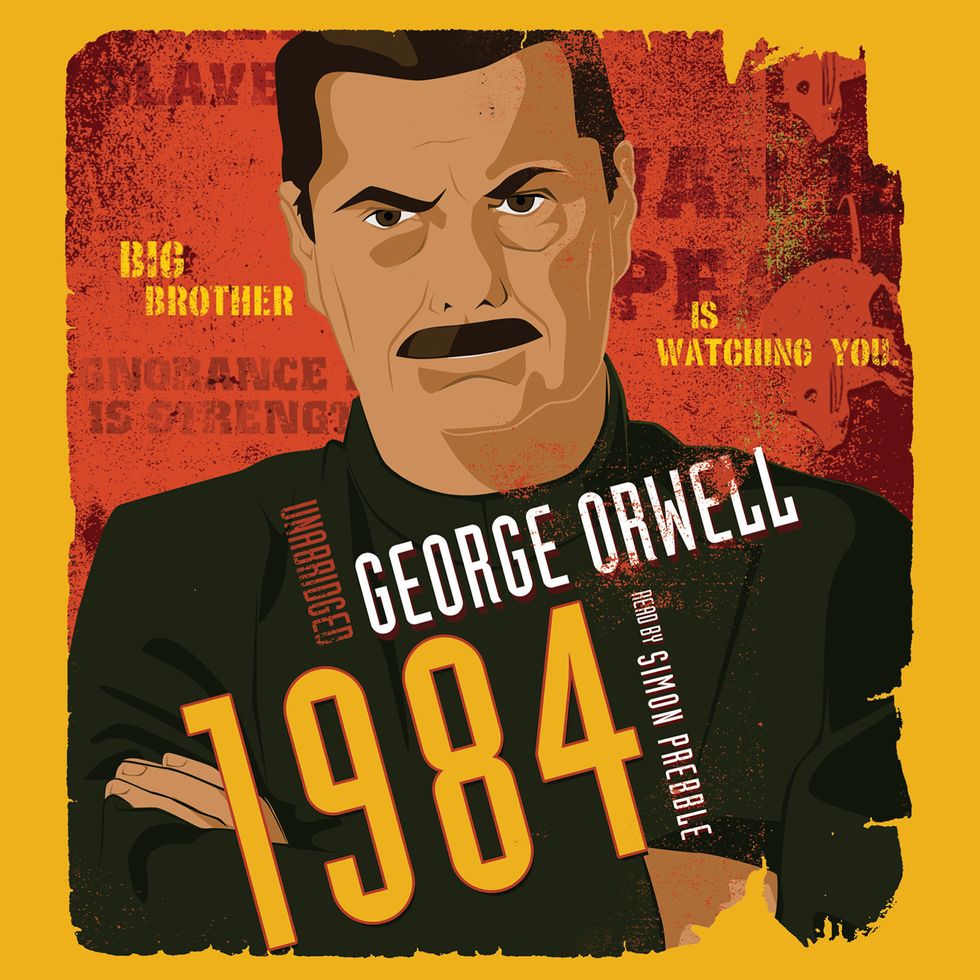 Knowing the references isn't enough with this classic; again, you have to read it for yourself in order to see dystopian America in your mind's eye. From the cognitive dissonance of war crimes to the contradictions of government propaganda, you need to come to your own conclusions about what an Orwellian future looks like.
This may surprise you, but train wrecks are actually more common than many people realize.
In late January, an Amtrak train ferrying a large group of Republican lawmakers, staff, and family - including House Speaker Paul Ryan - from Washington to White Sulphur Springs collided with a garbage truck in Crozet, Virginia. The train was traveling at roughly 60 mph when the engineer pulled the emergency brake, but it was too late. The driver was ejected from the truck and killed. The crash came on the heels of deadly Amtrak crashes in North Carolina, Washington, and South Carolina. In 2017, there were more than 2,100 crashes at public and private U.S. railroad crossings, killing 274 and injuring 807.
Train wrecks tend to get a lot of media attention, in part because the images are terrifying. The December pictures of a train falling off the tracks and onto Interstate 5 fifty miles south of Seattle are the stuff of nightmares. Three people were killed, more than 80 were injured, and the damage topped $40-million. The photos of the carnage will live on in infamy. Would-be passengers may be asking themselves, is train travel safe?
In a word, yes.
"The Federal Railroad Association safety statics show that train travel remains safe," says Allan M. Zarembski, Professor of Practice and Director of University of Delaware's Railroad Engineering and Safety Program. "The ten-year trends remains down, and the number of fatalities remains very low for both Amtrak and commuter railroads."
The numbers don't lie. The last year there were more than 300 fatalities was in 2007 and two decades ago the number of collisions was nearly double. Dr. Zarembski expects the downward trend in accidents and the increases in train safety to continue. So train travel is safe, but could it be safer?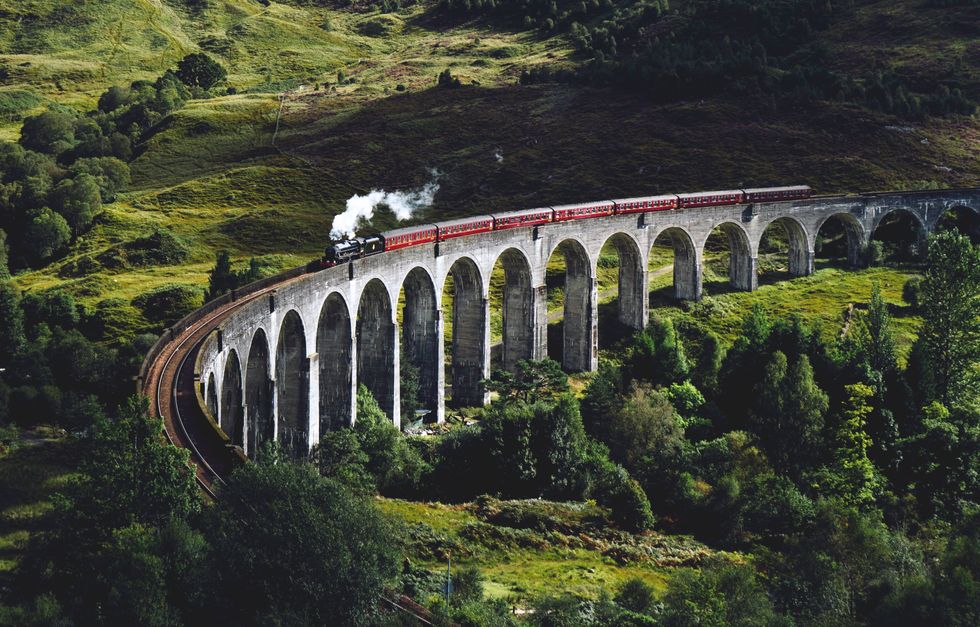 Train travel is being revamped - it's a beautiful way to see the country Photo by Michał Parzuchowski on Unsplash
In another word, yes. And it soon will be.
Positive Train Control (PTC) is an advanced system to automatically stop a train and prevent certain types of accidents. Upon full implementation, PTC will avert train-to-train collisions, derailments due to excessive speeds, unauthorized entry in work zones, and train movements through misaligned track switches. PTC is scheduled to be fully implemented in all Class 1 railroads, which includes Amtrak, by the end of 2018. In the Washington crash, the train was traveling 80 mph in a 30 mph zone, which might have been overridden had PTC been in effect. PTC technology was installed on the track where the derailment occurred, but it was still in the testing phase. (It was originally mandated by Congress in 2008.)
"PTC will be implemented by the end of this year for 'most' passenger operations," says Dr. Zarembski. "There are some commuter lines that do not have the funding necessary for full implementation, but most are on their way."
One thing PTC doesn't prevent, however, is "improper vehicular movement through a grade crossing." Yes, our national railroad system is in need of major infrastructure upgrades, and Amtrak is always in the budgetary cross hairs--the Trump administration called for cuts of 50%--but there are fatalities that are entirely preventable. Those that are the result of drivers playing chicken with oncoming trains and pedestrians ambling too close to the tracks.
"That is where the biggest safety issues remain," says Dr. Zarembski.
In Virginia, the garbage truck was on the tracks. The crossing was equipped with crossbars and warning lights.
Keep reading...
Show less