DEET has a bad reputation, but is it warranted?
It's summertime and mosquitoes are out in full force, invading barbecues and pool parties like Napoleon through continental Europe. In primitive times, mosquitos' reign of terror went unabated. They'd bite everyone, spreading disease and discomfort all over the globe. But eventually, humanity got fed up and in 1944 a man by the name of Samuel Gertler invented N,N-diethyl-meta-toluamide or DEET, a chemical compound designed to protect against mosquitoes, and other insects. At first, DEET was used exclusively by the military for jungle warfare, but it eventually made its way to our civilian population in the popular spray canisters we all know today. That said, people used to coat their houses with lead-based paint back when DEET was invented. Over the years, the bug repellant has caught a lot of flack for its potential toxicity. But is it really as dangerous as some people claim?
One thing's for sure, if you ingest something that's comprised of ethanol and a chemical compound designed to repel winged-insects, you're going to get sick. But while drinking DEET will almost certainly cause stomach pain, nausea, and vomiting, as it turns out most claims that it's dangerous are bogus. There have been cases of allergic reactions which have resulted in rashes and in very rare cases seizures, but the fear of DEET is largely unfounded. According to the CDC, as long as consumers use DEET sprays as directed, these bug repellants are perfectly safe. That said, according to Consumer Reports, up to one third of the American public does not believe that DEET is safe for adults. Despite the fact that the EPA's Office of Pesticide Programs doesn't label DEET as a carcinogen and estimates the chances of seizures from DEET at about one in 100 hundred million, there are large swathes of people who refuse to use it. Maybe this is due to an association with reports from the 1980s about DEET causing seizures or maybe people just don't like the smell. It's impossible to know for sure.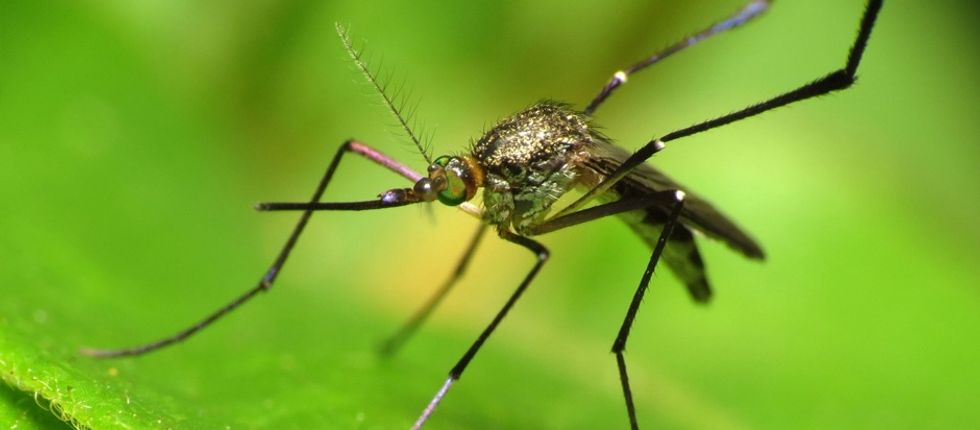 But just because DEET isn't necessarily dangerous doesn't mean we can't improve upon the incredibly effective formula. According to a report from five years ago, scientists have managed to synthesize several compounds that are similar to DEET but perfectly safe to ingest. Researchers have had a hard time coming up with alternatives because they were unsure how the chemical actually reacted with insects, but they were able to use genetically modified fruit flies to pinpoint exactly which nerve cells react are triggered by DEET. Many of the new compounds are cheap to produce and because they are derived from various fruits, they supposedly smell nice as well.

These breakthroughs couldn't have come at a better time, as recent reports have shown that some mosquitoes have developed an immunity to DEET. The study took place in a lab and therefore it's unknown whether or not mosquitoes in the wild have evolved to be DEET-resistant, many of the scientists involved concluded that mosquitoes are remarkably quick adapters. Picaridin is one potential replacement for DEET in the mainstream, and it provides close to the same level of protection without the DEET's smell, propensity to melt plastic, or low public approval ratings. That said, perhaps because of convenience of manufacturing, DEET remains the more popular option among companies who create and sell bug spray.
As of right now, the idea of DEET-resistant super mosquitoes is a matter of speculation and DEET is still the gold standard to which all other bug repellants are measured. While new options–particularly the ones that smell pleasant–are certainly something to get excited about, there's really not much danger with using the tried and true method. As long as you follow the instructions on the label, there's no evidence that DEET is unsafe. Just keep it out of your mouth and eyes.
Matt Clibanoff is a writer and editor based in New York City who covers music, politics, sports and pop culture. His editorial work can be found in Inked Magazine, Pop Dust, The Liberty Project, and All Things Go. His fiction has been published in Forth Magazine. -- Find Matt at his website and on Twitter: @mattclibanoff
Keep reading...
Show less
This may surprise you, but train wrecks are actually more common than many people realize.
In late January, an Amtrak train ferrying a large group of Republican lawmakers, staff, and family - including House Speaker Paul Ryan - from Washington to White Sulphur Springs collided with a garbage truck in Crozet, Virginia. The train was traveling at roughly 60 mph when the engineer pulled the emergency brake, but it was too late. The driver was ejected from the truck and killed. The crash came on the heels of deadly Amtrak crashes in North Carolina, Washington, and South Carolina. In 2017, there were more than 2,100 crashes at public and private U.S. railroad crossings, killing 274 and injuring 807.
Train wrecks tend to get a lot of media attention, in part because the images are terrifying. The December pictures of a train falling off the tracks and onto Interstate 5 fifty miles south of Seattle are the stuff of nightmares. Three people were killed, more than 80 were injured, and the damage topped $40-million. The photos of the carnage will live on in infamy. Would-be passengers may be asking themselves, is train travel safe?
In a word, yes.
"The Federal Railroad Association safety statics show that train travel remains safe," says Allan M. Zarembski, Professor of Practice and Director of University of Delaware's Railroad Engineering and Safety Program. "The ten-year trends remains down, and the number of fatalities remains very low for both Amtrak and commuter railroads."
The numbers don't lie. The last year there were more than 300 fatalities was in 2007 and two decades ago the number of collisions was nearly double. Dr. Zarembski expects the downward trend in accidents and the increases in train safety to continue. So train travel is safe, but could it be safer?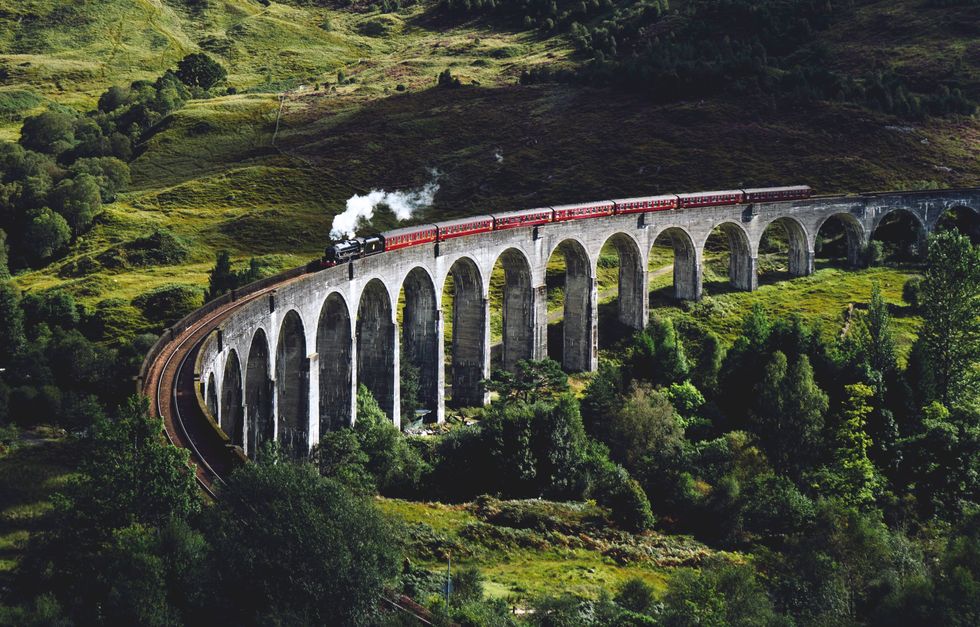 Train travel is being revamped - it's a beautiful way to see the country Photo by Michał Parzuchowski on Unsplash
In another word, yes. And it soon will be.
Positive Train Control (PTC) is an advanced system to automatically stop a train and prevent certain types of accidents. Upon full implementation, PTC will avert train-to-train collisions, derailments due to excessive speeds, unauthorized entry in work zones, and train movements through misaligned track switches. PTC is scheduled to be fully implemented in all Class 1 railroads, which includes Amtrak, by the end of 2018. In the Washington crash, the train was traveling 80 mph in a 30 mph zone, which might have been overridden had PTC been in effect. PTC technology was installed on the track where the derailment occurred, but it was still in the testing phase. (It was originally mandated by Congress in 2008.)
"PTC will be implemented by the end of this year for 'most' passenger operations," says Dr. Zarembski. "There are some commuter lines that do not have the funding necessary for full implementation, but most are on their way."
One thing PTC doesn't prevent, however, is "improper vehicular movement through a grade crossing." Yes, our national railroad system is in need of major infrastructure upgrades, and Amtrak is always in the budgetary cross hairs--the Trump administration called for cuts of 50%--but there are fatalities that are entirely preventable. Those that are the result of drivers playing chicken with oncoming trains and pedestrians ambling too close to the tracks.
"That is where the biggest safety issues remain," says Dr. Zarembski.
In Virginia, the garbage truck was on the tracks. The crossing was equipped with crossbars and warning lights.
Keep reading...
Show less