And Their Jobs Owe Them Money for It.
Election day is here.
Not the big one that the whole county is obsessed with—that's still a year away. This is the little one in which your voice can actually make a difference.
All across the country, on Tuesday November 5th, local elections and special elections give a voice to the tiny fraction of voters who will actually show up. Historically speaking, these are likely to be aging voters who no longer work or have the luxury to set their own schedules. Historically speaking, young people have allowed the local government to be ruled by this privileged and aberrant minority of voters, even as their interests and agendas have drifted further from the cultural center. Historically speaking, we've thrown our power away—and not just our power, we've been throwing away paid time off work!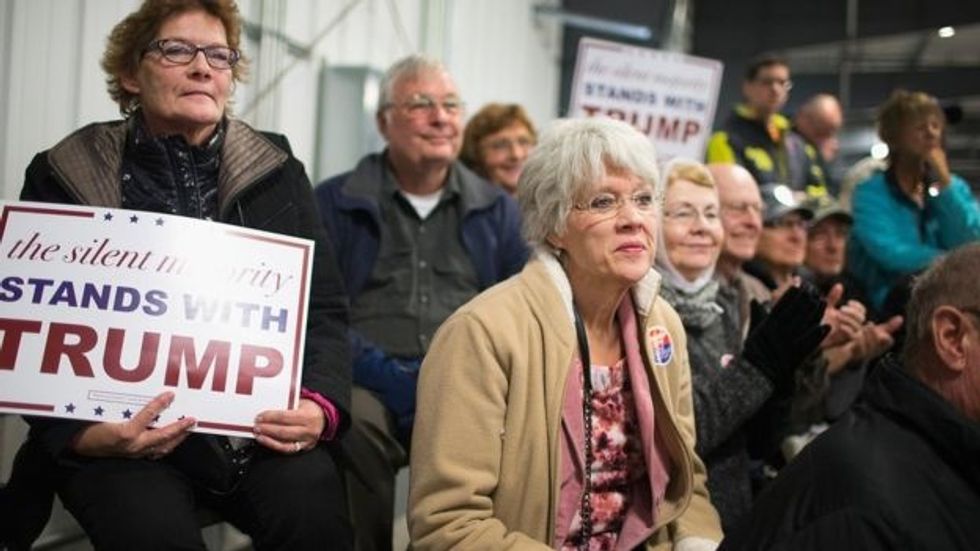 Getty
This is not like us. Aren't we the generation of entitled slackers who use any excuse to skip work? Is that just a myth created by baby boomers to make us sound way cooler—and therefore more threatening—than we actually are? In almost every state in the US, your boss is legally required to give you time off on election day to go vote! And in most states, that time off is paid!
In New York, any employee scheduled to work on Election Day is allowed three hours paid time off. In California, it's two hours. So why would you give away your labor? Find out where your polling place is, and figure out how long it takes to get there. If it's less than the time you're getting paid for, have you considered walking? If there's one thing better than a lovely Autumn stroll in the afternoon sun, it's getting your boss to pay for it.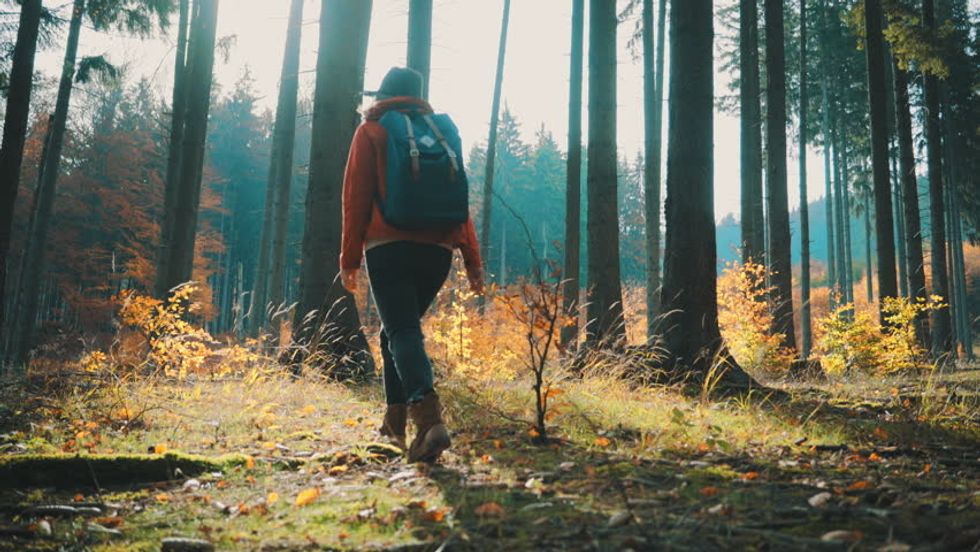 What getting paid could look like on TuesdayShutterstock
Along with the countless municipal elections that will otherwise be decided by retirees, there are a number of state-level races worth watching, from the Virginia state legislature elections, which could flip both houses, to the effort to reinstate affirmative action measures in Washington state. In New York, several ballot measures have been getting attention, in particular the issue of ranked-choice voting, which will go into effect in 2021 if the voters choose it tomorrow.
Would you rather that decision be made by people who might not live to see it take effect? Or would you rather you and all your friends get a half-day to go vote? Remember how much you love half-days? So, take one! Spend ten minutes on ballotpedia, then take three hours off work.
Even if you think electoralism is a joke, and you devote your life to activism that will tear down the state and rebuild it from scratch, elections can build enthusiasm and political engagement. If anything, show up and write in "voting is for chumps." Maybe a surprising turnout of young people will get some more people to start the long process of waking up to to political realities. Maybe some candidates will notice the demographics and start shifting their politics to appeal to people like you. It could happen!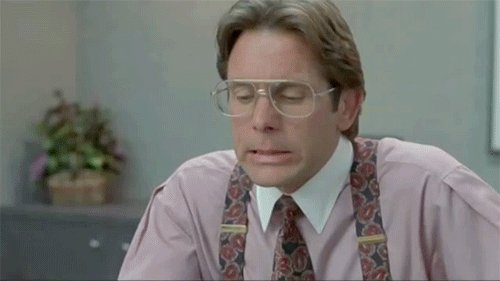 Office Space
Or maybe you'll just get a paid afternoon off, and watch your boss try—and fail—to argue with the law. Win-win.
Can the Democratic establishment get it right this time?
With the first Democratic primary still about eight months away, the Democratic party establishment appears prepared to throw all of their weight behind Joe Biden.

To hear MSNBC or CNN tell the story, Joe Biden has been the Democratic party's frontrunner since before he even declared his candidacy. Whether or not this is entirely true, however, is debatable. Misleading polls are being conducted and then misrepresented by many liberal news outlets as a means of solidifying Uncle Joe's frontrunner status early on in hopes of swaying voters toward the "more electable" candidate in the primaries. If Joe Biden can be made to look like he actually has the best chance of clinching the nomination or winning against Trump in a general election, then, voters will be more likely to vote for him as the safe bet.
IVN, or the Independent Voters Network, self-described as "a platform for unfiltered political news and policy analysis from independent-minded authors," has highlighted the biased nature of many political polls. IVN writer, Rudolpho Cortes Barragan reports:
"FiveThirtyEight, which is owned by ABC/Disney, functions as a sort of gatekeeper for polling, and polls are extremely important for candidacies. The public is told that polls judged as A+ by FiveThirtyEight are to be seen as real bellwethers of popular opinion. In reality, 'the polls' are manufactured to produce the results that the pollsters (and their corporate funders) want to see."
Barragan goes on to cite a recent Mammoth University poll as evidence. "The results showed Biden 9 percentage points ahead of Sanders," he writes, "but if you look closely you will see that more than 70% of the people polled are over the age of 50. Any honest person would be able to tell you that the 2020 electorate will be far younger than 50." The data is seldom presented within its full context on mainstream news outlets like MSNBC or CNN, and instills in voters a false sense of Biden's electability and props him up as the "safe" vote.
If this sounds eerily familiar, it's because the same thing happened in 2016. Hillary Clinton, like Biden, was prematurely propped up as the most electable candidate, even though an anti-establishment candidate like Bernie Sanders may have stood a better chance against Trump's "outsider" persona, which resonated with many voters (particularly across the midwest). This was proven in the wake of Trump's victory when analyses showed that many Bernie supporters either did not vote in the general election or jumped on the Trump ticket, preferring the radical change suggested by Trump's "drain the swamp" narrative over Clinton's years of experience as a politician.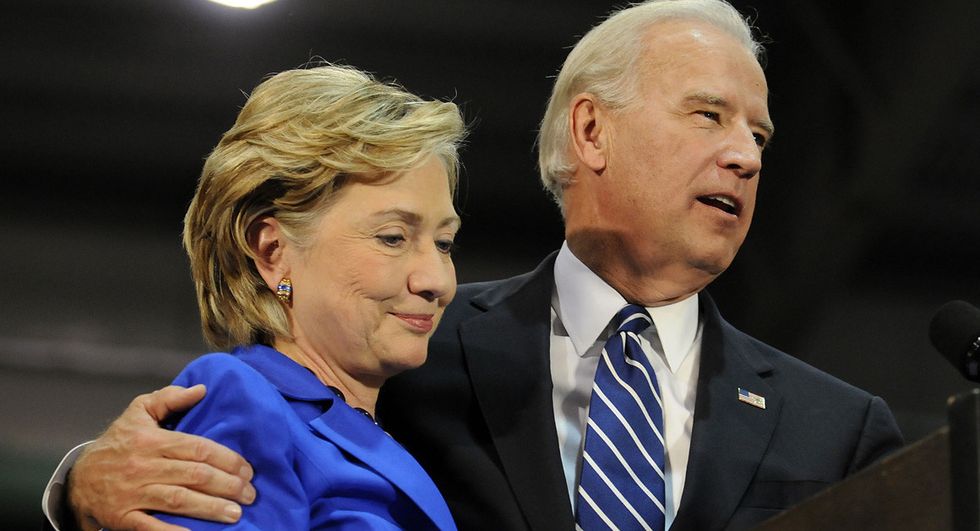 Joe Biden, like Clinton, is firmly rooted in the Democratic establishment. While Trump's approval rating has wavered over the last few years, hitting its low at 35% in 2017, it has remained around 40 to 45% — a number that should be alarming for Democrats going into 2020, as there have been only three single-term presidents since World War II.

Either way, the Democratic party and its voters must avoid making the same mistakes if there is any hope of preventing a Trump reelection. Poll manipulation was not the only issue in the 2016 election. The Democratic National Committee (DNC) was also exposed for unfairly tipping the scales toward Clinton in 2016, effectively rigging the primary against Bernie Sanders.
Donna Brazile, former interim chair of the DNC, revealed in her book, Hacks: The Inside Story of the Break-ins and Breakdowns that Put Donald Trump in the White House, the nefarious– although not technically illegal, according to US District Judge William J. Zloch, who dismissed a class action lawsuit against the DNC – actions of the Committee.
"Hillary would control the party's finances, strategy, and all the money raised," writes Brazile. "Her campaign had the right of refusal of who would be the party communications director, and it would make final decisions on all the other staff. The DNC also was required to consult with the campaign about all other staffing, budgeting, data, analytics, and mailings."
It's unclear whether the DNC's current chair, Tom Perez, will run an honest and fair ship as we approach the 2020 election cycle. Perez held the position of labor secretary during the Obama administration, and Biden publicly threw his support behind Perez during his campaign for DNC chair; whereas Sanders preferred Keith Ellison, who lost by a narrow margin. Only time will tell if Perez will tip the scales in Biden's favor due to their favorable history together, but the Democratic party is no stranger to nepotism, so Perez – especially in light of 2016 – should be watched carefully in the months to come.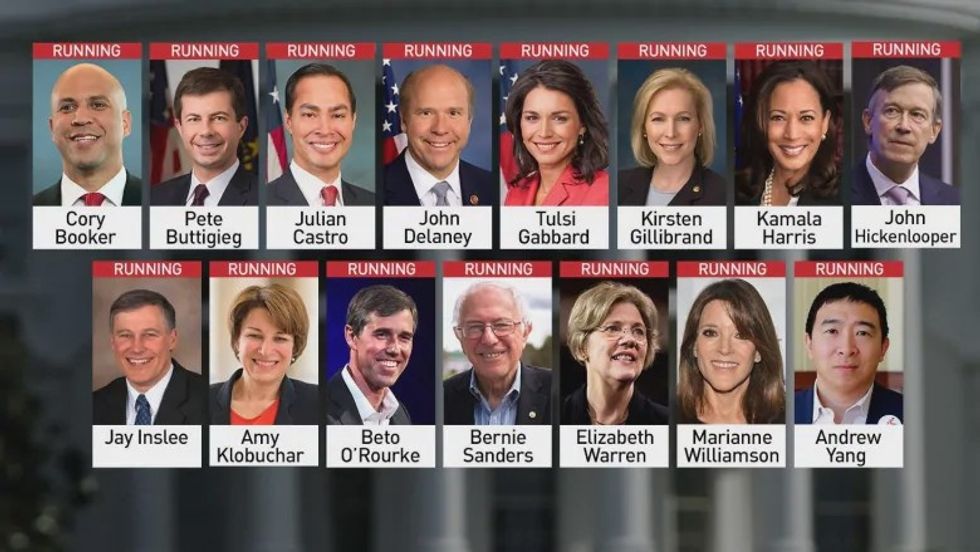 Even if the DNC does run a fair election this time around, electing Joe Biden would be a grave mistake. A mistake that the party already made last time around in the form of gifting the primary to Hillary Clinton. This election will not be one for tepid, center-of-the-road policies. We've already seen how an establishment centrist performs against Donald Trump. The Democratic party must embrace and adopt the progressive push to the left provided by candidates like Sanders and others if they have any hope of winning in 2020. Playing politics as usual will cost the Democratic party, and the nation, another four years of a Donald Trump White House.

How the voting systems around the world differ from country to country
There are many different voting systems in the world that vary in large or small ways from one another. Here are some of the most popular, explained. These three systems make up the majority of the world's election processes and can be used for larger and smaller elections.

Keep reading...
Show less