Pogues frontman Shane McGowan was an ancient 65 when he died on November 30. Television producer Norman Lear was a youthful 101 when he left this realm on December 5. No doubt his zest for life kept him going for so long – and his zest for controversy.
Norman Lear's work was an integral part of American life in the second half of the 20th Century. Television programs like Maude, Sanford and Son, and The Jeffersons dragged television out of the 1950s and into the real world. As Variety states: "Lear's shows were the first to address the serious political, cultural and social flashpoints of the day – racism, abortion, feminism, homosexuality, the Vietnam war – by working pointed new wrinkles into the standard domestic comedy formula. No subject was taboo: Two 1977 episodes of All in the Family revolved around the attempted rape of lead character Archie Bunker's wife Edith."
All in the Family, which ran on CBS from 1971 to 1979, typified the clash of generations. Middle-aged bigot Archie Bunker – played by Carrol O'Connor – was a right-wing King Lear in Queens, raging at the radical changes in society. Archie didn't let ignorance get in the way of his opinions; once he argued that people who lived in communes were communists. The thing is, the old dog was actually capable of learning new tricks. Archie never evolved into any kind of saint. But over the nine seasons "Family" aired, experience taught Archie the benefits of listening to (and respecting) viewpoints far different from his own.
All in the Family was the jewel in Lear's crown, but don't forget the highly popular shows One Day at a Time (which featured Bonnie Franklin as a divorcee raising two daughters in the Midwest) and Mary Hartman, Mary Hartman (with Louise Lasser as the titular figure in a parody of soap opera conventions). Good or bad, Lear's work was never indifferent.
More recently, you may have heard about Lear's lively activism. His TV shows were themselves arguments for free and unfettered speech, and Lear supported a slate of liberal causes. In 1981 he founded People for the American Way. The organization's website describes the ways that PFAW has "engaged cultural and community leaders and individual activists in campaigns promoting freedom of expression, civic engagement, fair courts, and legal and lived equality for LGBTQ people."
Lear's life was a long and fulfilling one. In 1978 he was given the first of two Peabody Awards, the most prestigious award in television. "To Norman Lear," it reads, "...for giving us comedy with a social conscience. He uses humor to give us a better understanding of social issues. He lets us laugh at our own shortcomings and prejudices, and while doing this, maintains the highest entertainment standards."
A pioneer, a gadfly of the state, a mensch. To paraphrase a lyric from All in the Family's theme song, "Mister, we could use a guy like Norman Lear again."
The gap is growing wider and wider between Trump supporters and those who don't understand them. Here, we peer out across the gap, into the unknown shadowlands of the Trumpian psyche.
Studying the perspectives of Trump supporters can feel like researching the psychology of serial killers. Of course, Americans are naturally fascinated by serial killers—a fact that could potentially tell us something about the people who love Trump.
In today's political environment, it can feel like there are two Americas existing parallel to each other. To dwellers in both, the other side can feel as foreign and sinister as the Upside Down in Stranger Things, inhabited by ghoulish, many-armed monsters, hell-bent on mindless destruction.
This certainly rings true today, in light of recent videos of Trump supporters chanting "Send her back" in Greensboro, North Carolina.
The chant was referring to Representative Ilhan Omar, a freshman Congresswoman and Somali refugee who was the object of a Trump Twitter rant on Saturday, along with three other progressive freshmen congresswomen.
While the other three—Alexandria Ocasio-Cortez, Ayanna Pressley, and Rashida Tlaib—were all U.S.-born, Omar is not; and so she quickly became the primary subject of Trump's ire. At the North Carolina rally, he criticized her for her purported "un-Americanness," repeating the false claim that she has supported Al-Qaeda.
Trump's actions this past week have been widely criticized. Nancy Pelosi described Trump's statements as "racist." On Tuesday, the House voted to officially denounce his tweets, and everyone from the mayor of London to a variety of conservative commentators have expressed their disapproval and shock. The conservative radio commentator Guy Benson said, "I'm very tough on Omar [because] she deserves it, on the merits. I am sickened by the hate-laced 'send her back' chants. Shame on every person who participated. POTUS has a responsibility to put an end to it. He alone has the ability to do so."
Yet Trump's staunchest supporters apparently disagreed. They approved of the president's actions, so much so that they decided to chant, "Send her back."
It's tempting to try to understand what Trump supporters are thinking, if only to locate them in some context that makes them more compatible with reality. This exercise feels similar to attempting to tap into a serial killer's mind, as sometimes the mentality of Trump's followers, particularly the alt-right sect, can seem too utterly depraved to ever comprehend.
In some ways, trying to analyze the Trump supporters squeezed together at his rallies feels reminiscent of trying to understand all the women that filed in to attend Ted Bundy's final trial. There's a similar relentless ignorance of truth, a similarly toxic sense of spectacle and groupthink implicit in their love for him.
Still, it's undeniably fascinating to try to understand serial killers and the people who love them.
Always, there's that burning question: how could this happen? What were they thinking?
In terms of Trump supporters, all roads lead to one ideology in particular—but race has always played a major part along the way.
White Supremacy, Veiled by a Misunderstanding of Racism
Hiding behind illusory ideas like "reverse racism," Trump supporters tend to believe that "whiteness" is somehow under attack. Nevermind that on average, white households have 6.5 times the wealth of black households, or that black and Latino applicants are still 60% more likely to be turned down for a loan than white families, or any of the other statistics that prove that whiteness is still very much in power in America. Trump supporters tend to take measures like affirmative action and phenomenons like political correctness on campuses as proof that white liberty is under siege.
On the other hand, many Trump supporters will insist that they are "not racist" and that Trump himself is "not racist"—nevermind the fact that his comments were explicitly reminiscent of 19th century racial politics. "In many ways, this is the most insidious kind of racial demagoguery," said Douglas A. Blackmon, the author of Slavery by Another Name, a history of racial attitudes in America in the late 18th and early 19th century. "The president has moved beyond invoking the obvious racial slanders of 50 years ago — clichés like black neighborhoods 'on fire' — and is now invoking the white supremacist mentality of the early 1900s, when anyone who looked 'not white' could be labeled as unwelcome in America."
But for Trump supporters, all this talk is just overly aggressive.
Mitch McConnell, who said that the President is "onto something" with his comments against the congresswomen, added that he thinks Trump is "not a racist" and it's "about time we lowered the temperature across the board."
This statement—that it's "about time we lowered the temperature across the board"—is telling. In some ways, it's a form of gaslighting, a way of minimizing people's righteous anger at Trump's actions by framing their anger as a weakness or character flaw. Similar to the "special snowflake" diatribes thrown at online social justice warriors, this is a tactic that's worked well for Trump since the beginning of his campaign.
From many Trump supporters' perspectives, it seems that they just want America to calm down.
Of course, what they really want is for people of color to calm down, for poor people to calm down, for everyone except all-American upper and middle class white people to calm down. Gaslighting is ultimately a power play, and by its Trumpian logic, only people who have always been in power have the right to make policy and protest change.
Few will admit this, though; instead, supporters hide behind the delusion that those who dislike Trump are merely overreacting, blowing his actions out of proportion in order to facilitate a liberal agenda. This creates a loop that effectively insulates Trump supporters against any hope of hearing the other side.
Many of them do, however, hear the other side. The truth is that many simply don't care.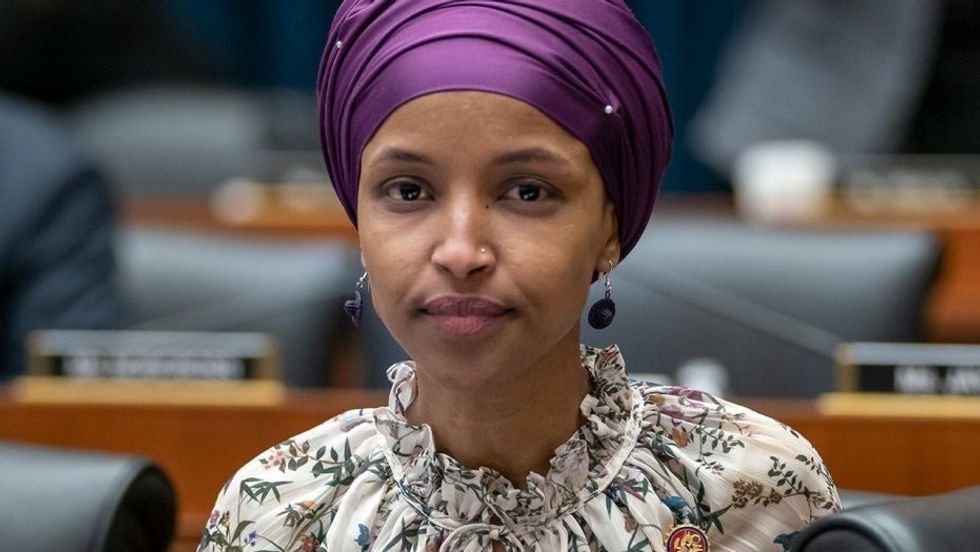 Image via Fox News
Inflammatory Rhetoric, Blatant Lies, Corruption: They Just Don't Care
Many Trump supporters see the flaws in Trump's rhetoric and policies. Many recognize that he's racist. Many of them admit that they themselves are racist. And they don't care.
They don't care that he lies constantly. One study presented Trump supporters with a false statement of his and then corrected it. Though people largely accepted the corrections, this didn't change their views about Trump. "People were willing to say Trump was wrong, but it didn't have much of an effect on what they felt about him," said one of the researchers. Apparently, sometimes fact checks can even backfire, somehow making people even more convinced of a false story; but even when the evidence is irrefutable, it seems that Trump supporters simply could care less.
They don't care about the way Trump tweets or conducts himself. They don't mind his attitudes towards women or minorities. This is the reason that summits like Women for Trump occur; this is the reason why people of color and queer people have supported Trump. Either they refuse to see who he really is, or they don't care about his conduct. Regardless, there is nothing that anyone could say or do that could change this.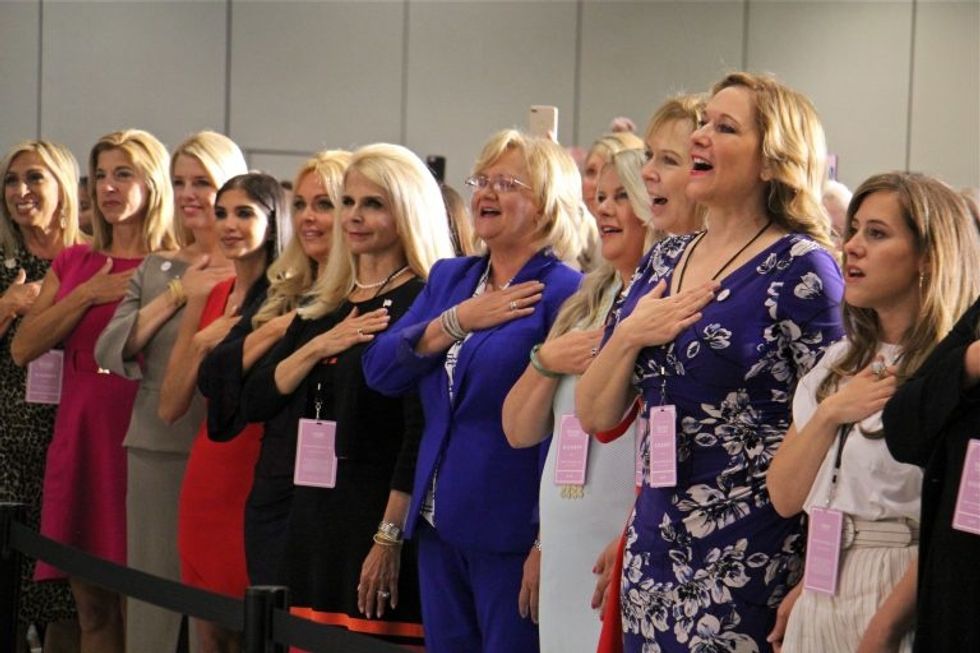 Image via WHYY.org
All this may stem from the bulletproof cult mentality Trump has built around himself. "What might look like corruption or cronyism to neutral observers is seen by the supporters of populists as doing the right thing for the right people, the "real people," said political theorist Jan-Werner Müller. "This is why the tribal appeal of populism is so crucial. Populist leaders thrive on distinctions between 'us' and 'them,' between 'the people' and 'the establishment.'"
On the other hand, some people don't even care that Trump has built a cult around himself, just like they don't care that Trump is a racist cult leader, just like they don't care that he's breeding hatred and distrust and fear.
What do they care about?
The answer is surprisingly simple.
Money, Money, Money
The number one thing that Trump has going for him, right now, is the U.S. economy. Unemployment is at its lowest in years, and this alone is the reason that many of his supporters have resolutely stuck by him. Nevermind that the seeds for this economic growth were planted by the Obama presidency—or that we are at risk of another recession—or that Trump has threatened to cut life-saving benefits, like welfare for poor people—or that climate change threatens to present the largest economic catastrophe in the history of the world—or that 2.2 million Americans are making minimum wage or less ($7.25 per hour), and only 0.1% of those 2.2 million can afford housing.
All that matters is that Americans are working their 9 to 5's, right?
Not exactly. Under Trump, the U.S.'s five largest banks earned tens of billions of dollars in the first half of 2019. Nevermind that Trump's policies led Rand Paul to block a funding bill for 9/11 victims and first responders—though Paul supported Trump's 2017 tax bill, which cut taxes drastically for mega-corporations. Nevermind that the number of corporations paying no taxes has increased from 30 to 60 percent since Trump's tax bill, which has been widely panned as a bust. Nevermind that Trump is still planning more tax cuts for the 1%.
At least he's not threatening us with socialism, right?
Why Are We So Obsessed With Money?
At the core of the division between Trump supporters and everyone else is that Trump supporters are married to a fundamental ideology of Republicanism, which recoils from any semblance of government interference. This division stems from the age-old battle between freedom and control that defines the Democratic-Republican split. This is the same divide that separates communism and capitalism and that stems from the division between collectivism and individualism.
Naturally, each side has positive points; neither is implicitly ill-intentioned. Each can be blown out of proportion, however, particularly when they're implemented by a demagogue.
And at the core of Republican free market values is an individualist mentality, one that proclaims that every person should be left alone to fend and fight for his or herself. This mentality has been so successfully drilled into the American psyche that it is successfully drowning out cries of racism, corruption, and evil. It's why Trump supporters are calling for Rep. Ilhan Omar to be shipped back home: her presence, and the rising prominence of progressive Democrats, represents a fundamental and very real threat to this ideology.
Nevermind that Trump is facilitating this ideology through cultish tactics, is warping America's legacy beyond belief, is imprisoning children, is threatening the world's future, is deepening economic divides, is spreading hatred, is an overt racist. The "right" to own guns—and what it symbolizes—overshadows all of this.
This is the truth: An archaic construct of "liberty" is more important to Trump supporters than any and everything else. It's more important than equality. It's more important than reality. It's more important than taxing the massive corporations and banks that rake in billions each month. It appears that this form of "liberty" is more important than life itself.
If you're not a Trump supporter, then looking out into this alternate reality feels like peering over the edge of another dimension. And it should remain that way. We should not try to empathize with Trump supporters, should not humanize or normalize his actions, should not ever apologize for standing up for human decency, compassion, and the true meaning of American freedom, which is supposed to mean that everyone has the right to the same opportunities.
What we can do is deepen our understanding of this construct of "liberty," so we can effectively identify the holes in it. The gaps and cracks in this terrible freedom are visible, if you know where to look—trace the tapestry of time, trace modern income inequality to slavery to Columbus's genocidal attack on indigenous Americans, and you'll see that America has never been the land of the free. Perhaps it was the land of the free for upper and middle class white people, once upon a time..Perhaps the ideology that fostered that era has been twisted out of shape by relentless corporate greed, twisted into some strange, gilded god, lording over an America where the wealthy are able to grow wealthier and the poor are kept poor, where hatred reigns supreme, where the government is a smiling mask over the ugly corporate bone structure that really runs this nation.
Perhaps the only thing that most of us can agree on is a hatred of corporations and Wall Street companies. (Of course, Trump took $72 million from superPACs during the 2016 election, against his word).
But for Trump supporters, none of this matters.
Similarly, people who love serial killers will often make excuses for their murderous beloveds until the bitter end. They'll insist on the killer's innocence, even if the confession has already been delivered and the footage of the crime scene has been discovered.
The blood has been tested; the fingerprints are there for all to see. And yet, just like hundreds of girls who showed up at Ted Bundy's trial, Trump supporters will keep on flocking to the rallies—and the polls—just to see their star.
Where are the freest places to live in terms of individual rights, economic freedoms, and political protections?
From "Brexit" to Brazil's election of Jair Bolsonaro, from Donald Trump's controversial stances to historic protests in the streets of Paris, political upsets and cultural shifts across the world have altered what it means to be a modern citizen. Interpretations of "liberty" and personal freedom will always vary between cultures and governments' ideologies, but where are the freest places to live in terms of individual rights, economic freedoms, and political protections, including social tolerance?
Evaluations of various countries' personal freedom in 2018 gave acute focus on freedoms of speech and religion and social acceptance of immigrants and ethnic minorities. According to reports from The Legatum Prosperity Index and Freedom House, the North American region showed overall gains in personal and economic freedom, while living in the Middle East and North Africa still present struggles in terms of safety and individual rights. Meanwhile, Northern European countries maintained historically high standards of civil liberties and political rights, accounting for six of the top ten "freest" countries.
1. Norway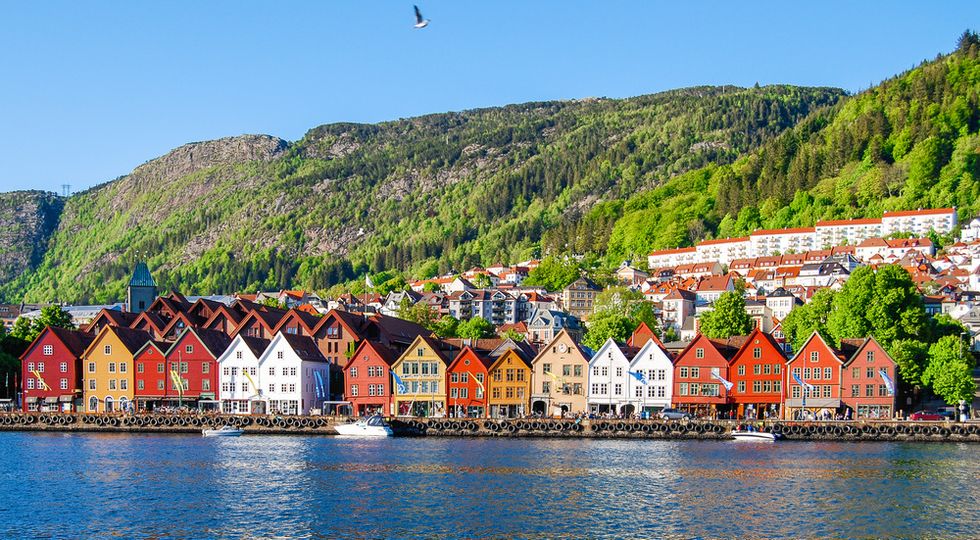 League of Students
This country of over 5 million citizens has consistently earned the top ranking in various assessments of personal liberty. Norway was the first Scandinavian country to legalize same-sex marriage, and men and women are guaranteed parity by law, from education and healthcare to social services and labor. Offering the 4th greatest access to education and healthy social capital, living in Norway combines economic freedoms with guaranteed freedoms of press and religion. In addition, residents enjoy arguably the safest and most secure protections against foreign threats and crime.

2. New Zealand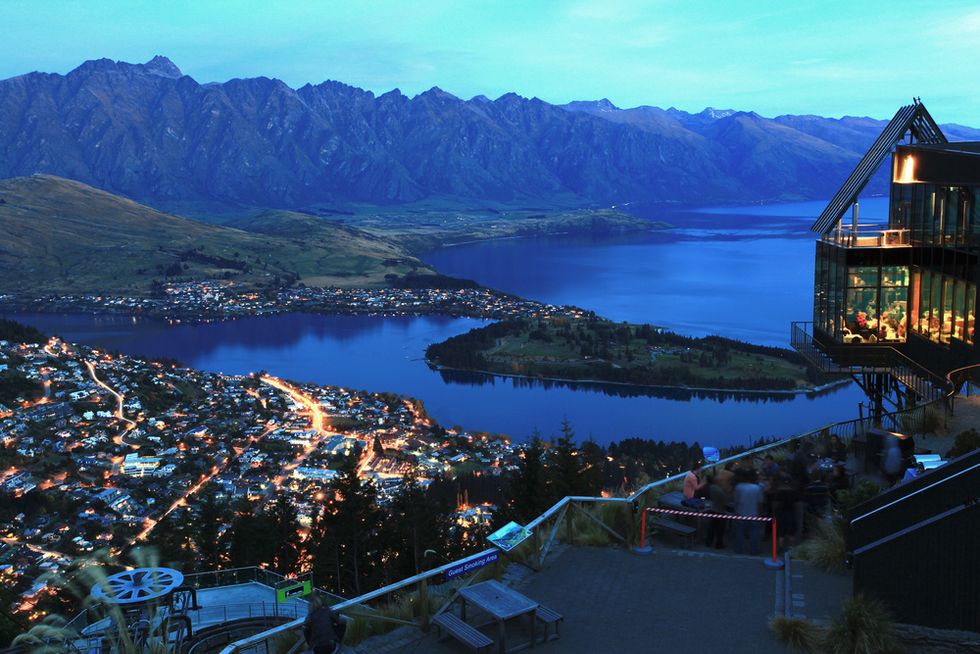 Culture Trip
New Zealand tops assessments of economic freedom in terms of social capital and business environment. Historically free of corruption, the Parliament's democratic elections represents its 4.7 million citizens in a multi-party system. In addition to protecting political freedom, the government prioritizes civil liberties for its citizens, particularly freedoms of free speech, press, and religion. For instance, same-sex marriage has been legal in Norway since 2009, and Parliament has been approximately 50% women since the 1980s.

3. Finland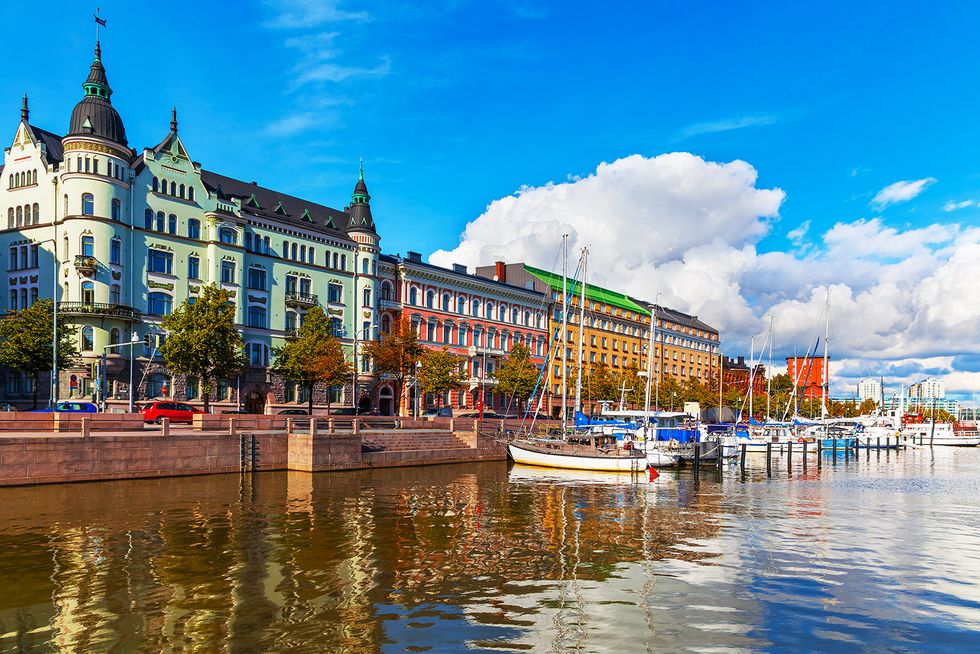 Old Town pier in Helsinki, FinlandLonely Planet
With top rankings in education and governance, Finland also protects political freedom with multi-party elections and anti-corruption legislation. In terms of social parity, women enjoy a "high degree of equality" and traditional courtesy." In fact, in 1906 Finland became the first European country to extend suffrage to women. Due to ample civil liberties protections, Finland was described by Forbes as the "happiest country in the world," drawing a high number of immigrant residents among its population of 5.5 million.

4. Switzerland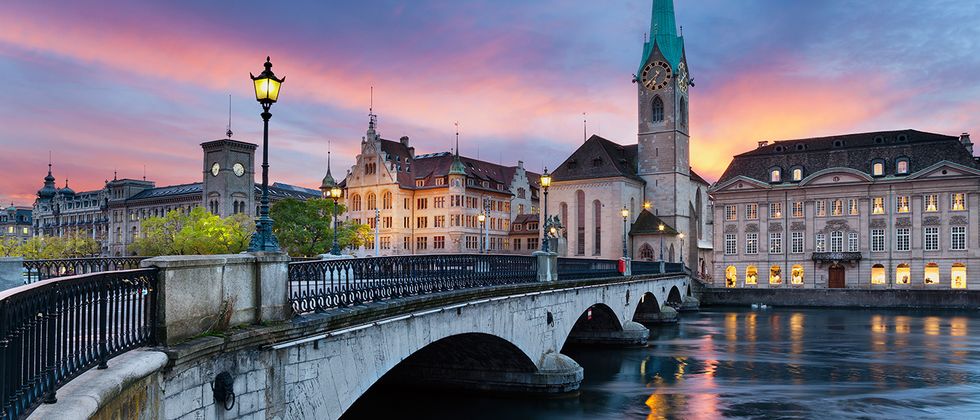 Wanderable
As a country that relies on direct democracy, Switzerland extends political freedom to 8.4 million residents through regular public referendums and a governing coalition of four political parties. Switzerland also offers excellent access to education and economic freedom. Same-sex marriage has been legal since 2007, and Switzerland has been described as one of the best countries for immigrants, with younger generations displaying an open attitude towards immigration.

5. Denmark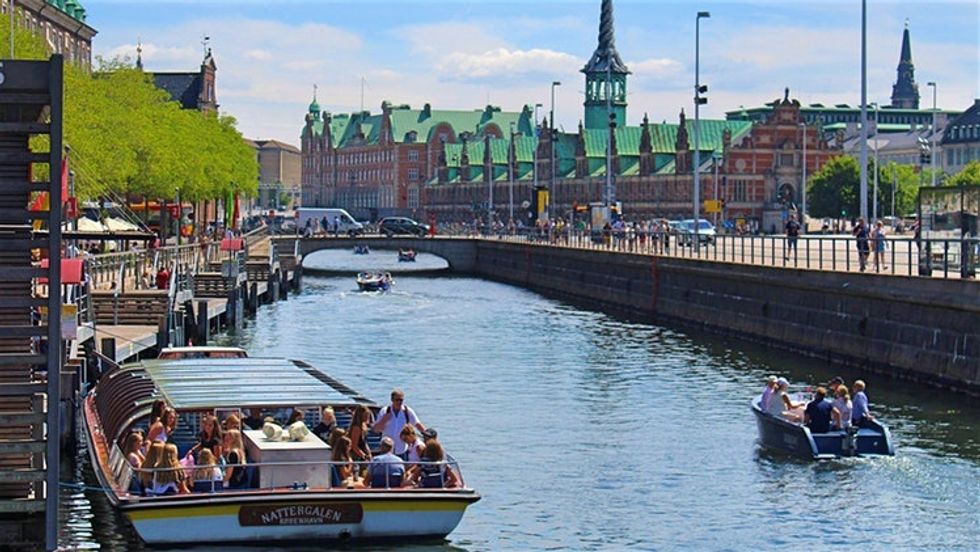 Denmark protects economic freedoms with strong opportunities for social capital with open-market policies. The government historically protects freedoms of expression and association, guaranteeing freedoms of press and speech under its constitution. Denmark was the first country in the world to recognize same-sex unions in the form of registered partnership. In 2012, same-sex marriages were legalized. Additionally, in 2016 the US News and World Report named Denmark the "best country in the world for women," citing gender equality, income quality, safety, and progressiveness.

While the U.S was #17 in The Legatum Prosperity Index's rankings (and #58 according to Freedom House), "freedom" remains a moving target that changes its appearance with each era. While many Scandinavian countries have offered exemplary
personal freedom protections to its citizens, shifting politics are changing the legal landscape that defines "freedom." For instance, while Finland legalized same-sex marriage in 2017, the country is still working to abolish the dark shadow of 1970s discriminatory laws, including forced sterilization for transgender people applying for sex reassignment surgery. In Switzerland, security measures passed in 2017 endow the government with heightened powers of surveillance of suspected terrorists, which critics say unfairly target new waves of immigrants.
Other countries to make the top 10 include (in order of ranking): Sweden, the United Kingdom, Canada, Netherlands, and Ireland. But as modern trends of immigration and growing awareness of LGBTQIA issues have outlined, even the "freest" countries can still improve.
Meg Hanson is a Brooklyn-based writer, teacher, and jaywalker. Find Meg at her website and on Twitter @megsoyung.
Liberty Project Takes A Look Back: These are significant U.S. events from the month of April over the years...
Liberty Project Time Capsule: A Look Back in History
On April 17, 1989 – Polish labor union Solidarity attained legal status after years of struggle, making way for the downfall of the Polish Communist Party.
On April 18 1776 – Paul Revere and William Dawes rode out of Boston at night to warn patriots at Lexington and Concord that the British were coming.
On April 19,1775 – 70 armed militiamen faced off on Lexington Green with a British guard unit. The confrontation is credited by many as the start of the American Revolution.
On April 19, 1943 – Jewish people in the Warsaw Ghetto stage a revolt against Nazi troops attempting to deport them to death camps
On April 25, 1967 – The first law legalizing abortion, outside of cases when the woman's life was threatened, was signed by Colorado Republican Governor John Love
On April 25, 1994 – Multiracial elections held for the first time in South Africa vote in Nelson Mandela as president and F.W. de Klerk as vice president
On April 28, 1945 – Italian fighters shot the dictator Benito Mussolini and end 23 years of Fascist rule in Italy.
On April 30, 1789 – George Washington becomes the first President of the United States of America on the balcony of Federal Hall in New York City.
The meaning of freedom can vary from person to person, so what does it mean for all?
Freedom is a fundamental element of liberty; it's a concept, a value, and a feeling.
It's also an essential human requirement, and something most people agree is worth fighting for. But what does freedom really mean in our daily lives, and the lives of others? What does it require of us?

In 1941, Franklin D. Roosevelt explored these questions. Roosevelt – a master communicator (and frequent contributor to Liberty magazine) – delivered a State of the Union address to millions of Americans, as they gathered around radios in parlors and tenements, just as they had for his famous "fireside chats." In his familiar, reassuring voice he introduced the nation to a concept he called the Four Freedoms:
Freedom of speech and expression
Freedom of worship
Freedom from want
Freedom from fear
At the time, the country was reeling from depression and fearful of war. Roosevelt provided a powerful affirmation of shared values and a call to action to defend them. As freedoms were disappearing in Nazi-occupied Europe, Roosevelt reminded Americans that their commitment to freedom was the foundation for everything that would be asked of them in the coming years.
The Cost of Freedom
At the heart of Roosevelt's message is a curious paradox: the four freedoms are fundamentally at odds. Freedom of speech and worship involve only the individual, who makes a choice to act (or not), while freedom from want and fear requires society to take collective action, and for us to be responsible for one another. In fact, the freedom we enjoy as individuals is possible only in and through our community.
For most of us today, freedom represents doing what you want, when and how you want, without anyone interfering or stopping you. Freedom means you can be you. And it means you will let me be me. But freedom can't be absolute: it is not the absence of rules; and it is definitely not anarchy. Our freedom hangs in the tension between chaos and control, between I and us. With freedom comes responsibility: if we're allowed to do what we want, we're also responsible for what we do.
That's the catch.
If we accept a definition of freedom that allows everyone to be fully themselves, we should accept that there are some conditions that need to be met first. You can't be truly free if you're starving, or homeless, or sick. If we are to guarantee freedom, do we also need to guarantee all free people a level of basic well-being? That's a lot of responsibility.
Freedom For All?
Here in the "land of the free," we are often quick to celebrate the freedoms outlined by our founding fathers, while forgetting their original concept of freedom was reserved strictly for property-owning white men – women, slaves, and Native Americans, not so much. In many ways, America's unfinished history has been a process of giving more freedom to more people over time.
Freedom means different things to different people. But it also means different things to the same people at different times in their lives. And, like most big ideas, freedom depends on context.
Freedom can be all of these things and more
The bumper stickers are true – freedom isn't free. It's costly and valuable, and it should be treasured and kept safe. We honor our freedom when we enjoy it, celebrate it, and share it. What does freedom mean to you? The last day of school? The first day of school? Share your idea of freedom with us below.