"A tree is best measured when it is down," the poet Carl Sandburg once observed, "and so it is with people." The recent death of Harry Belafonte at the age of 96 has prompted many assessments of what this pioneering singer-actor-activist accomplished in a long and fruitful life.
Belafonte's career as a ground-breaking entertainer brought him substantial wealth and fame; according to Playbill magazine, "By 1959, he was the highest paid Black entertainer in the industry, appearing in raucously successful engagements in Las Vegas, New York, and Los Angeles." He scored on Broadway, winning a 1954 Tony for Best Featured Actor in a Musical – John Murray Anderson's Almanac. Belafonte was the first Black person to win the prestigious award. A 1960 television special, "Tonight with Belafonte," brought him an Emmy for Outstanding Performance in a Variety or Musical Program or Series, making him the first Black person to win that award. He found equal success in the recording studio, bringing Calypso music to the masses via such hits as "Day-O (The Banana Boat Song)" and "Jamaica Farewell."
Harry Belafonte - Day-O (The Banana Boat Song) (Live)www.youtube.com
Belafonte's blockbuster stardom is all the more remarkable for happening in a world plagued by virulent systemic racism. Though he never stopped performing, by the early 1960s he'd shifted his energies to the nascent Civil Right movement. He was a friend and adviser to the Reverend Doctor Martin Luther King, Jr. and, as the New York Times stated, Belafonte "put up much of the seed money to help start the Student Nonviolent Coordinating Committee and was one of the principal fund-raisers for that organization and Dr. King's Southern Christian Leadership Conference."
The Southern Poverty Law Center notes that "he helped launch one of Mississippi's first voter registration drives and provided funding for the Freedom Riders. His activism extended beyond the U.S. as he fought against apartheid alongside Nelson Mandela and Miriam Makeba, campaigned for Mandela's release from prison, and advocated for famine relief in Africa." And in 1987, he received an appointment to UNICEF as a goodwill ambassador.
Over a career spanning more than seventy years, Belafonte brought joy to millions of people. He also did something that is, perhaps, even greater: he fostered the hope that a better world for all could be created. And, by his example, demonstrated how we might go about bringing that world into existence.
The company claims over 600 law enforcement agencies use their app, but in the wrong hands, it could pose extreme dangers. Here's an explainer.
Imagine you're at a bar and you see a person you find attractive.
You sneakily take a photo of them, and use that photo in an app that pulls up every public photo of that person available online. Links to each photo are also provided, meaning you can find out this person's name, workplace, hometown, friends, and more, without even talking to them. An app called Clearview AI has made the potential for this situation a reality.
Recently, New York Times reporter Kashmir Hill investigated the tiny start-up that's taking revolutionary steps in facial recognition technology. Clearview AI was developed by Hoan Ton-That, a San Francisco techie by way of Australia, who marketed the app as a tool for law enforcement to hunt down their victims. Clearview's database contains over three billion images scraped from millions of websites; the premise is, when you take a photo of a person, you can upload it and see public photos of that person and access links to where those photos are from.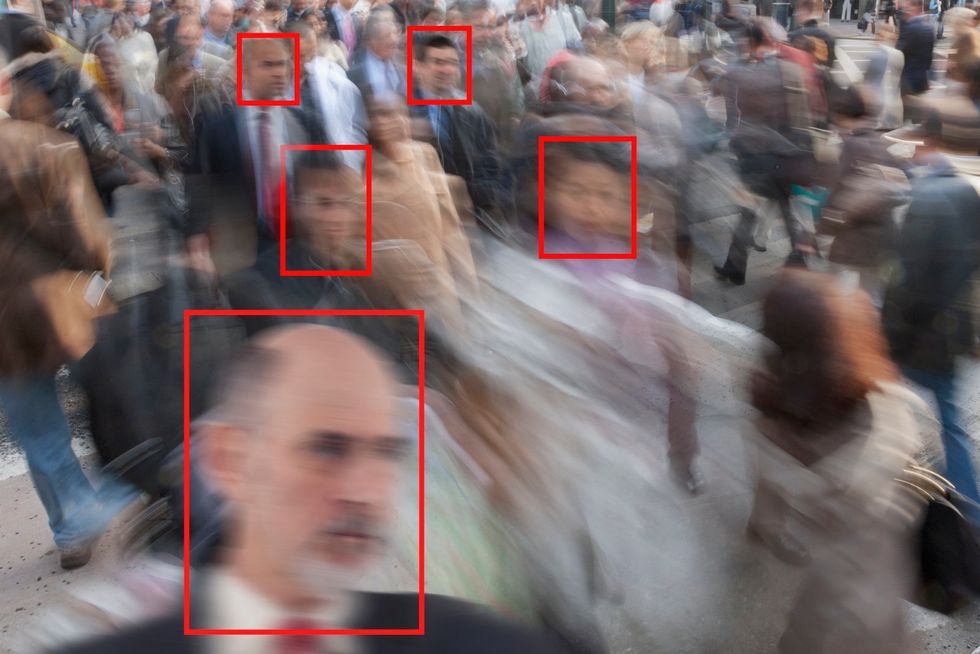 Facial Crowd Recognition Technology Getty Images
Though this sounds like a remarkable tool for law enforcement, Clearview poses severe threats to privacy if placed in the wrong hands. As Hill described in her appearance on Times podcast The Daily this week, someone with malicious intent could theoretically take a photo of a stranger, upload it to Clearview, and uncover personal information like that person's name, where they work, where they live, and who their family members are. In short: the concept is so risky that companies who were able to do the same thing first, like Google, refused to.

Still, Clearview claims that over 600 law enforcement agencies have been using the app, although they've kept their list of customers private. Clearview's investors have cited the app's crime-solving capabilities as a means to back it; Clearview has already helped track down suspects on numerous accounts. But, as Hill's reports found, the app isn't always perfect and might not be fully unbiased; "After the company realized I was asking officers to run my photo through the app, my face was flagged by Clearview's systems and for a while showed no matches," Hill wrote. "When asked about this, Mr. Ton-That laughed and called it a 'software bug.'" Later, when Ton-That ran another photo of Hill through the app, it pulled up a decade's worth of photos—many of which Hill didn't even realize were public.
"Our belief is that this is the best use of the technology," Ton-That told Hill. But is Clearview's usefulness in law enforcement worth leaving our privacy behind every time we leave the house?
From gun laws to Internet privacy, here are new state laws you need to know about.
As we ring in the new year, states across the country are also ringing in new laws.
We've rounded up the most interesting new statutes that you need to know, from hot topic issues like marijuana and gun reform to other concerns like Internet privacy. Check our your new rights (and restrictions) below:
Higher minimum wages
The federal minimum wage has remained $7.25 since 2009, but 24 states and 48 cities and counties are taking matters into their own hands. Many of these—mostly in California, raising minimum rage to $12.00 an hour—went into effect New Year's Day, with the rest raising minimum wage later in the year.
Legal recreational marijuana in Illinois
Now, Illinoisans 21 and older can buy recreational marijuana. Additionally, individuals with nonviolent marijuana convictions for up to 30 grams of weed are pardoned by the law.
No more discrimination against natural hair in California
There have been far too many cases of black students and employees being discriminated against for their natural hair. Thanks to the Crown Act, that's now illegal in California. Hairstyles like afros, dreadlocks, and braids can no longer be targeted by dress code policies.
More freedom for sexual abuse survivors
In California, sexual assault victims of all ages have three years to sue, as of January 1. Victims of childhood sexual abuse now have until age 40 to file lawsuits (up from age 26).
Illinois lifted their 10-year statute of limitations entirely, meaning victims of all ages can press charges whenever they're ready, regardless of time.
Changing gun laws
President Trump has called for "red flag" laws in the wake of recent mass shootings. These laws, which have taken effect in 17 states and Washington, DC, enable those who have seen warning signs to seek a court order that would temporarily prevent someone in crisis from accessing a firearm.
However, Tennessee is loosening their laws, allowing its residents to take an online course to obtain a concealed carry permit. The course is 90 minutes and the permit costs $65.
Looser traffic laws for cyclists
Portland, Oregon has long been considered one of the country's most bike-friendly cities, and things are about to get a little speedier for two-wheeled travelers. Oregon now allows cyclists to treat stop signs as yields instead of having to abide by the same traffic laws as motor vehicles, making for a much less annoying ride.
More plastic bag bans
While bringing reusable bags should be part of everyone's grocery shopping routine, Oregon is the latest state to ban plastic bags entirely. You might have to pay a small fee for paper ones.
Albuquerque, New Mexico has also banned plastic bags.
Stricter laws for kids' car seats
Washington is tightening their laws on child car seats. Once they've reached the manufacturer-set weight and height limits on their forward-facing restraint system, children under 4 feet 9 inches tall need to use a booster seat. That means booster seats for some sixth-graders.
No more cash bail in New York
New York has ended the money bail system for nearly all misdemeanor and nonviolent felony charges. Exceptions include cases involving sex crimes and domestic violence.
Privacy for Internet users
Californians will be able to opt out of the sale of their personal information online and can sue companies that fail to implement reasonable security practices. To be clear, your data can still be collected—this law just means they must disclose what they're collecting when you ask.
Fewer surprise medical bills
Texas is taking action against ridiculously high surprise medical bills with a list of rules implemented by the Texas Department of Insurance.
"Patients should never be asked to sign away their protections and pay a much higher price when they have no realistic alternative and incomplete information," said Stacey Pogue, a senior policy analyst with the Center for Public Policy Priorities in Austin.
8 ways to protect yourself, right now
When I was studying in China, the other kids and I always freaked out when we were doing something illicit, like entertaining a Chinese friend or using an electric tea kettle, and the dorm attendant came knocking at the door. Clearly we were being surveilled. Over time, one of the things we grew to appreciate about the United States was our individual privacy. Obviously, since then, what seemed like an inviolable right has been casually thrown away like a pile of old VHS tapes. Where I once cherished my privacy, now I might as well be sprawled naked on the pavement in Times Square surrounded by my open passport, credit cards, bank statements, and diaries.
The Internet is an incredible tool, but it appeals to some of our worst tendencies: sloth, addiction, prurience. We love it because it's free, although of course, we're all paying a huge price. Even after debacles like Yahoo exposing the data of every single one of it's users, three billion in all, or the Cambridge Analytica-Facebook scandal, how many people actually deleted any accounts, changed their privacy settings or read the epic and stultifying privacy agreements on social media? In the United States, what business theorist Shoshanna Zuboff terms "surveillance capitalism" was allowed to develop largely unregulated, allowing companies, in particular Google and Facebook, who rely on mining personal data for revenue to become, according to the New York Times, an "emerging duopoly that today controls more than half of the worldwide market in online advertising."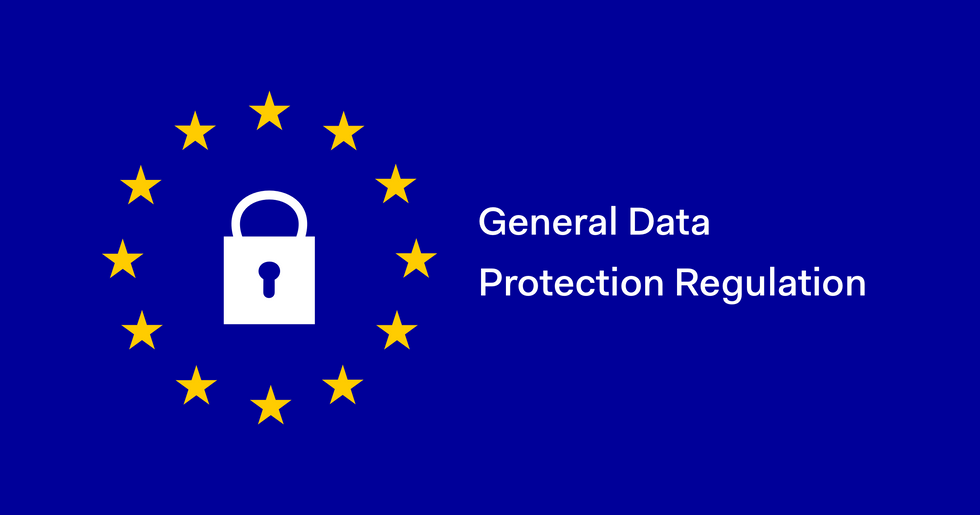 This spring, the European Union enacted the General Data Protection Regulation, a sweeping law that requires companies use the highest possible privacy settings and disclose any type of personal data they are collecting. In June, California followed suit with its own Consumer Internet Privacy Act of 2018, the most robust in the nation. And federal regulations? Remember back in 2017—I know that seems like the Dark Ages with the current breakneck news cycle—when President Trump signed a repeal of an Obama-era law which, under the FCC, would have required broadband companies to get permission from their customers when they were collecting "sensitive data" such as browsing history and geolocation? In late July, the Commerce Department "began holding stakeholder meetings to identify common ground and formulate core, high-level principles on data privacy," according to a senior official speaking to Reuters. In other words, don't hold your breath waiting for federal legislation.
Even California's law doesn't go into effect until 2020. What can you do right now to protect your privacy? Here are some steps you can complete in under an hour that will beef up your computer or phone's security:
1. Turn off location tracking for all of your Apps. You can turn them on selectively when you need them (such as with Uber).
2. Install automatic updates. This way your software will have the latest security features.
3. Cover your webcam with a piece of tape or post it like Mark Zuckerberg does. We know he's an expert on shady ways to collect personal information.
4. Use a password on every computer and gadget, not just your phone. And make it at least six characters long and strong. 123456 or your birthday will simply not do.
5. Put your social media accounts on lockdown. Check your privacy settings. Don't make everything public. Share only within a verifiable group of friends.
6. Avoid using public wifi connections. They can be convenient but the information you transmit is not secure.
7. Don't give away personal information that you don't have to. Phone number? Address? Birthdate? Nope. Facebook does not need to know.
8. Delete your search history regularly. This is critical if you use shared computers such as at school or in a library.
Consumer Reports has a useful list of nearly 70 other steps you can take to protect your security and privacy.
Have more tips? Tweet us at The Liberty Project.
We're at the dawn of a second search engine war.
In the early days of the Internet, Google wasn't the biggest fish in the pond. They weren't worth billions. They didn't have a 78% market share in the US. In fact, at the turn of the century, their competitors were numerous and wide-ranging, both in their approach to searching the web, and in their overall style. When the first search engine war began in 2000, it was fought between so many belligerents that it could more accurately be described as a battle royale. Tons of companies, most of which have since lost their claims to legitimacy, were chasing the de facto monopoly Google has today. One by one though, they fell off, mutating, getting bought out, and merging along the way. Ask Jeeves, MSN, Excite, and even Google's top competitor Yahoo, couldn't keep up. Google has reigned supreme for the past decade. Now, almost thirty years after the invention of the first search engine, it looks as though another war is on the horizon.

The cellophane packaging the Internet arrived in has long since been removed and discarded. Nowadays, everyone–from grandparents to toddlers–is online, the novelty has worn off, and people are beginning to pay attention. With the recent news of Facebook and Cambridge Analytica, it's no longer a secret that tech companies make their money by collecting and selling data. While this practice isn't technically illegal, it certainly rubs people the wrong way, and Google is one of the biggest offenders. From tracking cell phones and search histories, to creating advertisement profiles based on its users, Google has rapidly become the poster-child for the ugly and invasive side of the Internet. Sensing Google's weakness–though whether or not one can call this PR hiccup a weakness is debatable–smaller search engines are crawling out of the woodwork and trying to take a piece of Google's pie by advocating for privacy online.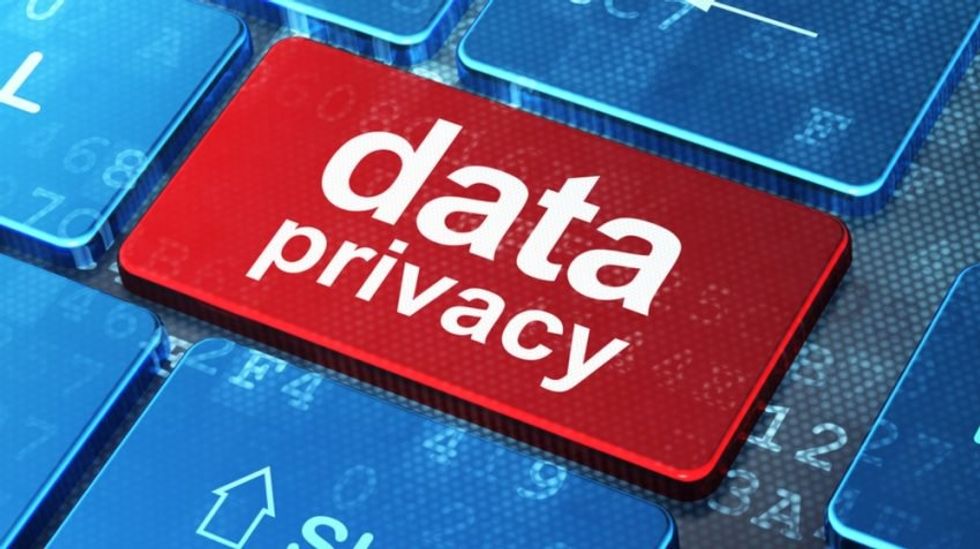 Should data privacy be the primary deciding factor in which search engine you chose?
Companies like DuckDuckGo and StartPage are attempting to live up to their mission statements, aiming to set a "new standard of trust online" by promising not to profit off of users' personal data. And they've had some pretty huge success so far, shaving close to 10% off of Google's total market share in the past year alone. DuckDuckGo, perhaps the biggest of the private search engines, reportedly averages about 16 million queries per day and has shown steady growth every year since its inception in 2011. In post-Snowden America, Internet privacy is more important than it's ever been, and, barring a massive shift in public opinion, these search engines can only be expected to continue growing.
Even considering DuckDuckGo's meteoric rise, the rest of the Search Engine' War may be a civil one, as challengers certainly aren't presenting a unified front against Google's tech empire. Between DuckDuckGo, StartPage, Wolfram Alpha, Yippy, and the rest, the relatively niche market is saturated with competitors and is starting to look a bit like the original search engine war in the early 2000s. Google on the other hand, is an entrenched power. Averaging 3.5 billion search queries per day and valued at over 500 billion dollars, Google is almost unchallengeable. Google also doesn't have to rely solely on its search engine for income, considering the amount of software and hardware they produce. On top of this, DuckDuckGo's foundational promise doesn't help them make money, considering how valuable a person's internet data is.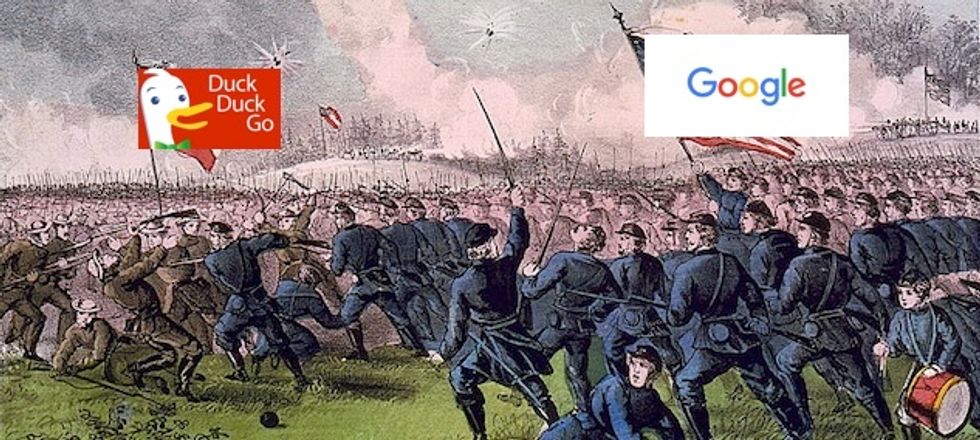 DuckDuckGo and Google face off again
Currently, websites that support online privacy simply are not well positioned to overtake Google in Search War II, especially considering that Google owns not only the most popular search engine, but the
most popular browser
as well. And despite the public's grumbling, congress decided to
strip
some of our commonsense privacy laws last year, electing to allow Internet services providers (ISPs) to sell users' data to third parties without their consent. While this repeal doesn't directly relate to the search engine battle, it sets an important precedent about Internet privacy; the likelihood of stopping data collection anytime soon is nothing more than a pipe dream. That said, it is important that we commend companies like DuckDuckGo for their groundbreaking business model. These websites are still for-profit corporations, but inasmuch as market trends can be used to indicate our moral valence as a country, it would seem that things are looking a little brighter regarding Internet privacy.