The Saudi government prepares to confirm that the journalist died during "an interrogation gone wrong."
On a Tuesday afternoon, a Turkish woman's fiancé walked into the Saudi Consulate in Istanbul in order to confirm their wedding plans for the following day. Two weeks later and after international outrage over his disappearance, the Saudi government is reportedly preparing a statement that confirms his death within the government building, according to CNN.
The ominous disappearance of Jamal Khashoggi, 60, a well-known dissenter of the Saudi government, has resulted in taut political tensions between Saudi Arabia and western governments calling for a "credible investigation" into his whereabouts. The journalist was captured on CCTV entering the Saudi Consulate at 1:12 PM, as his fiancé, Hatice Cengiz, waited outside at a distance. He was not seen again.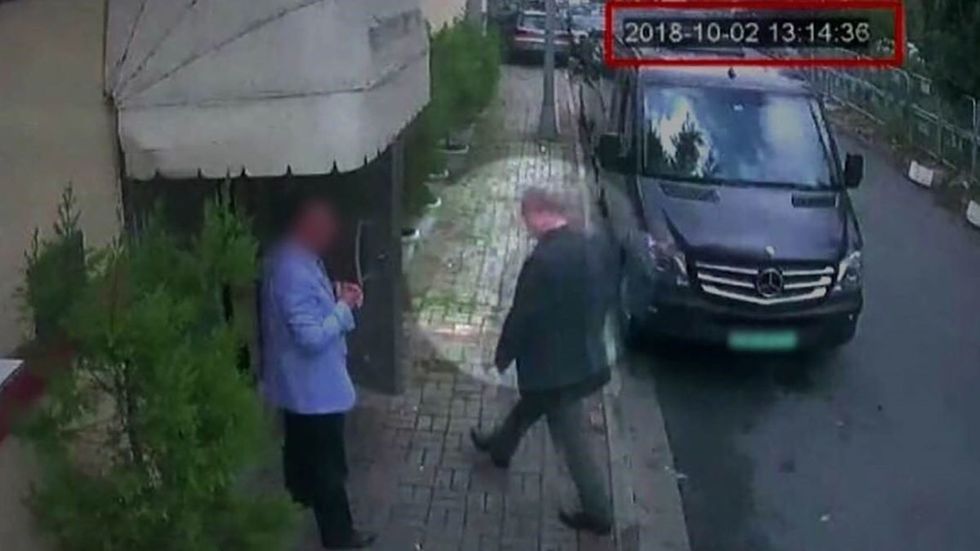 CNN
Khashoggi has been presumed dead after Turkish officials alleged that he was tortured and murdered at the hands of Saudi agents; what's ensued is international condemnation of the Saudi government's lack of transparency. EU foreign policy chief Federica Mogherini spoke for 28 foreign ministers after meeting on the matter: "There was full consensus around the table on the fact that we expect transparency, we expect full clarity from investigations to be done by the Saudi authorities together and in full co-operation with the Turkish authorities," she said. Over the weekend, President Trump vowed there would be "extreme punishment" and directed Secretary of State, Mike Pompeo to immediately travel to meet with Crown Prince Mohammed bin Salman.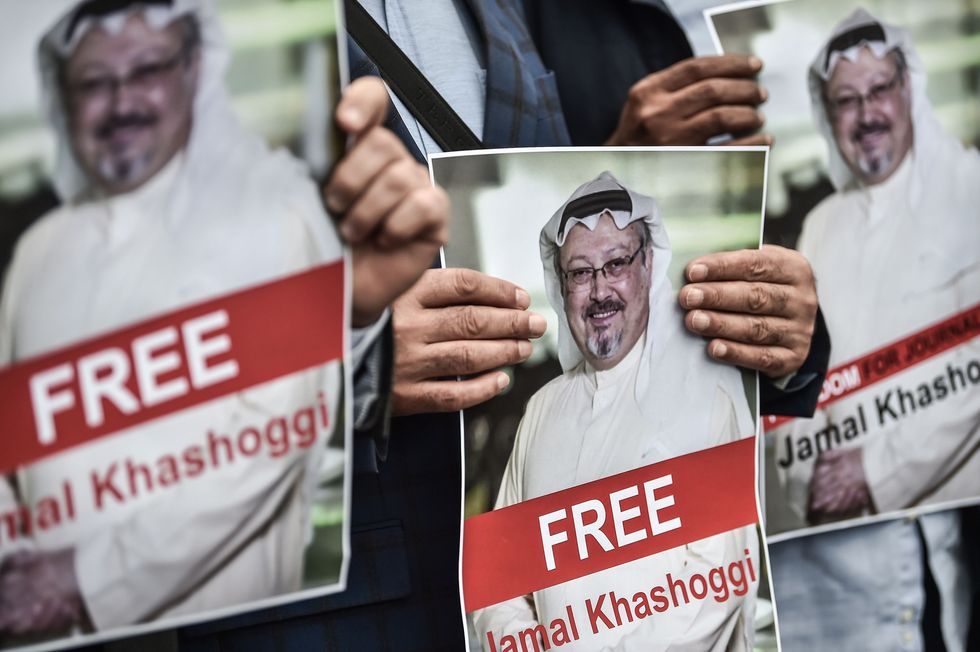 CNN
Turkish officials were admitted to the building, alongside a Saudi team, to investigate after unsubstantiated claims that Khashoggi's torture and murder were recorded by his Apple Watch and transmitted to his iPhone were widely publicized. While the Saudi government initially claimed that he exited the consulate safely on October 2, Turkish authorities have insisted that the journalist was brutally attacked by as many as 15 Saudi men who'd recently arrived in Istanbul in a coordinated government plan. To date, their investigation has not uncovered substantial evidence.

Unconfirmed reports indicate that the Saudi government will propose that "rogue" dissidents within the regime murdered the journalist, acting under their own power and not under any governmental orders. President Trump echoed the sentiment on Monday after a phone call to King Salman, stating, "It sounded to me like maybe these could have been rogue killers," he added. "Who knows?" The Saudi's report is expected to allege that Khashoggi died as a result of "an interrogation gone wrong," but disavow a premeditated plot against the outspoken critic.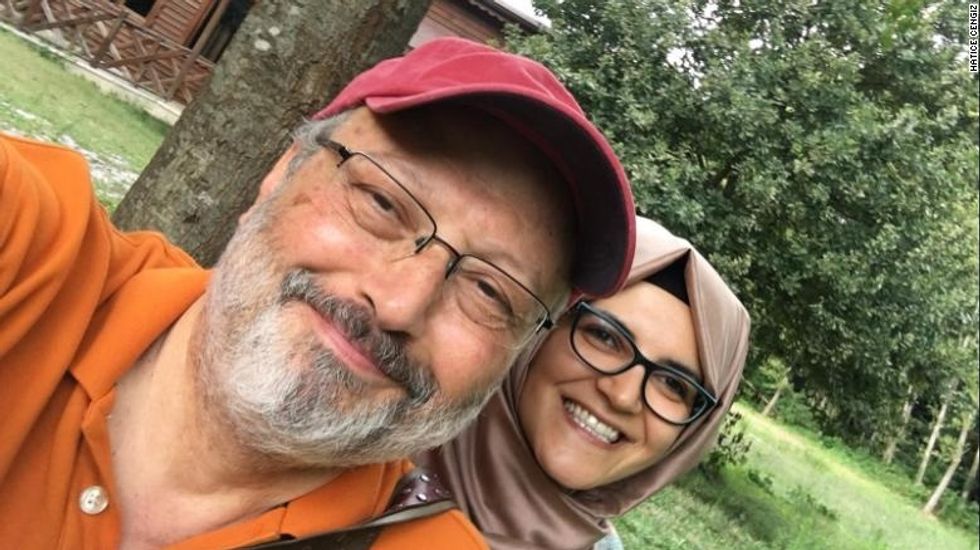 Khashoggi and CengizCNN
Khashoggi's fiancé is still demanding information from the Saudi government. Cengiz has taken to Twitter in both English and Arabic to implore a response: "I request #SaudiArabia to officially respond to the status of my fiancée #Jkhashogji who entered the #SaudiConsulate in #Istanbul. 10 days ago and his whereabouts are still unknown to date. @JKhashoggi #whereisjamalkhashogji." Prior to Tuesday, she'd shared her plans to throw Khashoggi a surprise party for his 60th birthday, which passed this Saturday.

Meg Hanson is a Brooklyn-based writer, teacher, and jaywalker. Find Meg at her website and on Twitter @megsoyung.
Earlier today, seven members of the NYPD were arrested, one of whom is a retired vice detective. The vice detective, who is married to a prostitute, teamed up with his wife to start two brothels, one in Sunset Park, Brooklyn and one on Roosevelt Avenue in Queens. As a result, there are 30 other officers currently under investigation by the Department of Internal Affairs.
The investigation began over three years ago as an FBI probe and started "after a member of the department suspected illegal activity by other members of the department and reported to Internal Affairs" according the New York Post. During today's busts, Internal Affairs raided the NYPD's 72nd precinct in Sunset Park and confiscated the electronic devices of the entire staff in search of additional evidence. They also stormed the precinct's locker room, clipping the lock on Det. Manuel Rodriguez's locker and going through his possessions. Despite his only having been in the 72nd precinct for about 5 months, Internal Affairs placed Rodriguez on modified duty.
While most of the action went down in Sunset Park, other arrested officers came from 109th and 84th precincts, as well as Transit Bureau Investigation and Evidence Collection. "Today, those who swore an oath and then betrayed it have felt the consequences of that infidelity. The people of this Department are rightly held to the highest standard, and should they fail to meet it, the penalty will be swift and severe," said NYPD Commissioner James O'Neill in a press conference. Details regarding who was involved in what portion of the illegal activity and to what extent, have yet to be released.
Those arrested include:
Sgt. Carlos Cruz, 69th Precinct Det. Squad
Sgt. Louis Failla, Queens Evidence Collection Team
Sgt. Cliff Nieves, Transit Bureau Investigation
PO Steven Nieves, 84th Precinct
PO Giancarlo Raspanti, 109th Precinct
Det. Gionanny Rojas-Acosta, Criminal Investigation Division Training
Det. Rene Samiego, Brooklyn South Vice.
The two detectives placed on leave were:
Det. Rafael Vega, of the Criminal Enterprise Investigative Section
Det. Manuel Rodriguez, of the 72nd Precinct
Keep reading...
Show less
Some people do the right thing. Others do the easy thing.
In 1957, John F Kennedy won the Pulitzer Prize for his book Profiles in Courage, a biography focused on eight Senators who served their country with distinction. These men were legislators who stood for their beliefs against overwhelming opposition and JFK's writing about them comes with the understanding that America is better for their stubbornness. It's in this spirit that we've compiled a list of six current members of Congress in a modern (very abridged) take on JFK's famous book. Three of these members of Congress are deserving of their very own Profiles in Courage, and their acts while in office have been nothing short of patriotic. The other three...not so much.
Courageous: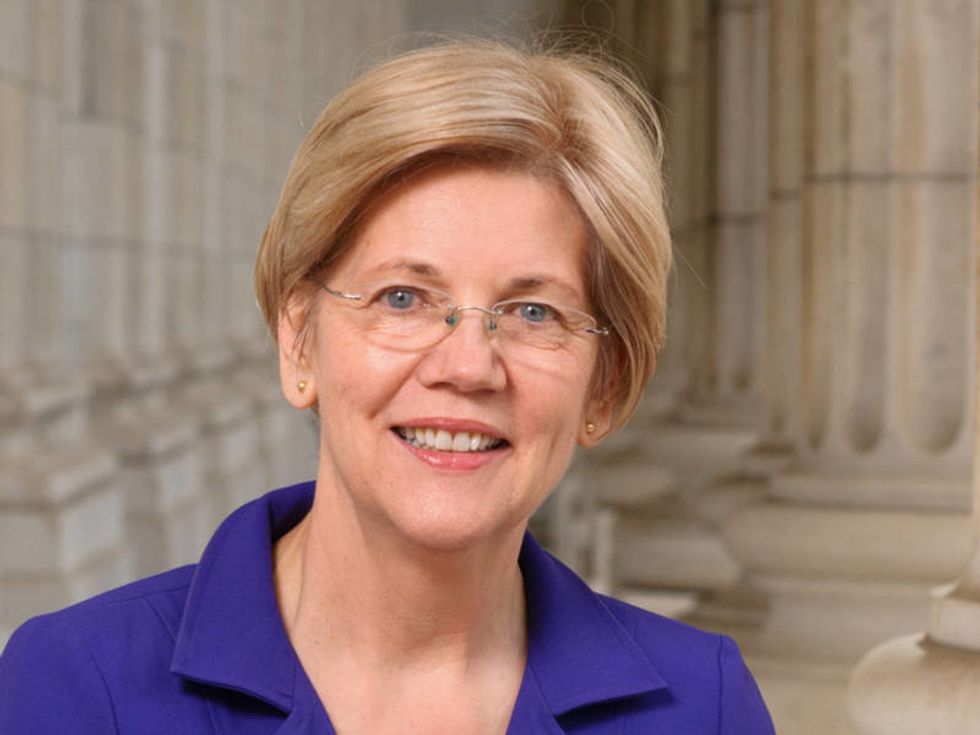 Elizabeth Warren

Elizabeth Warren has endured an onslaught of insults from our president, who's given her the nickname Pocahontas and recently made her the butt of an uncomfortable rape joke. While the decorum Warren's shown during the Trump presidency is probably enough to get her on this list, her tireless effort to help those in need is what really makes her stand out as a Senator. She's currently working to scale back Trump's tax cuts and is attempting, with Senator Bernie Sanders, to pass a bill to alleviate Puerto Rico's debt. Unlike many Democrats, she isn't just paying lip service to standing up to president Trump either and has voted with him on an astronomically low 9.2% of all bills passed since January of 2017. If the Liberal #resistance is looking for a hero, they need look no further than Elizabeth Warren.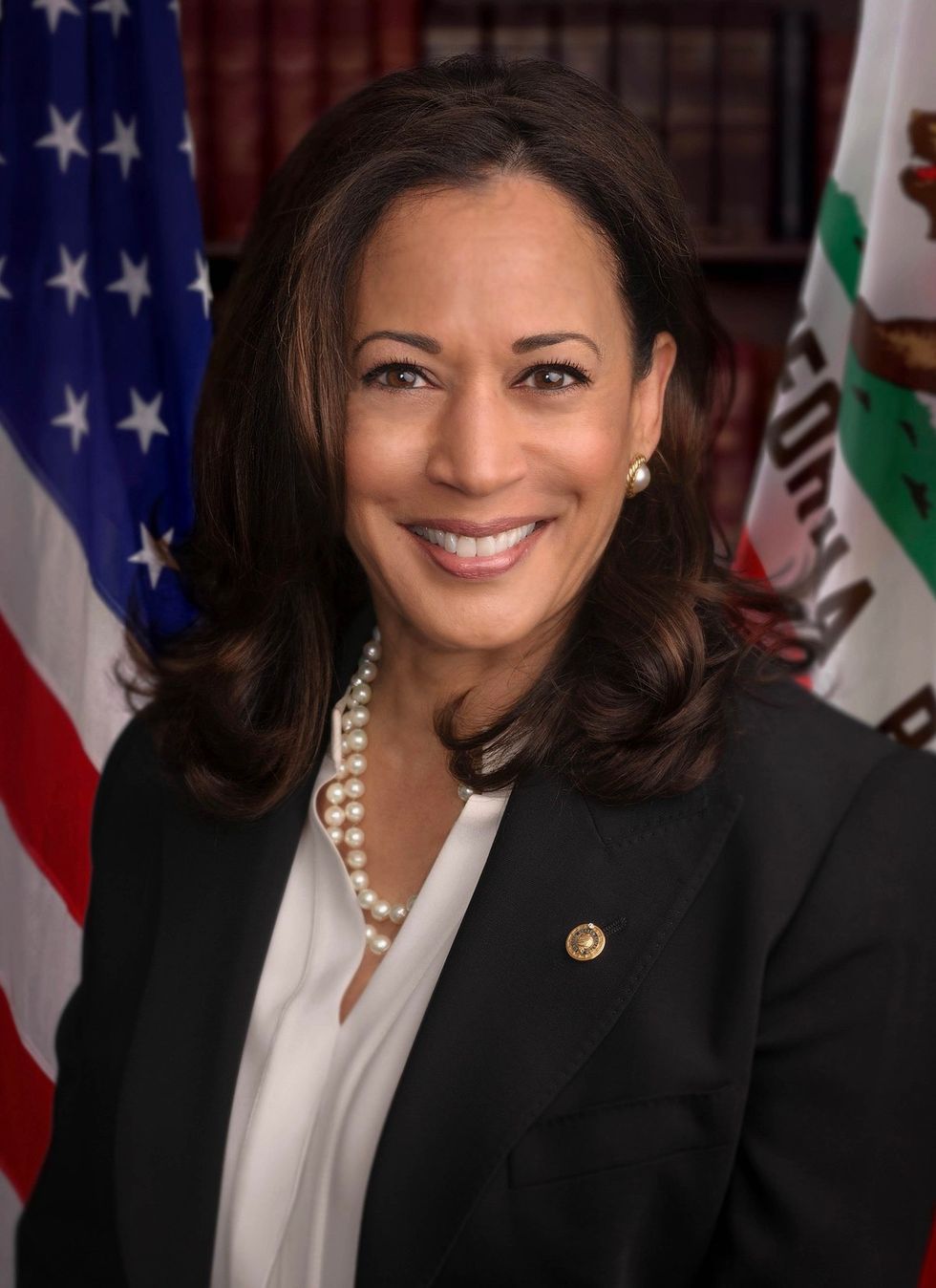 Kamala Harris

Kamala Harris is the junior member of this list and has only been in the Senate since January of 2017. That said, she's already using her position to help get more progressive candidates elected, and it seems as though she has the magic touch. In California's primary elections this June, 20 out of the 27 candidates that Harris endorsed came away with a win. On top of this, Harris is leading the defense against Trump in California, fighting to stop him from revoking California's Clean Air Act. She's also supporting a tax relief bill for renters in the Bay Area. Right out of the gate, the freshman Senator is already so involved in the Democratic Party that many are wondering if she'll try for President in 2020. One look at her record as DA of San Francisco and Attorney General of California and it's easy to tell that she doesn't back away from her principles. Harris, like any politician, has made some mistakes along the way, but her steely resolve is already paying dividends in Washington.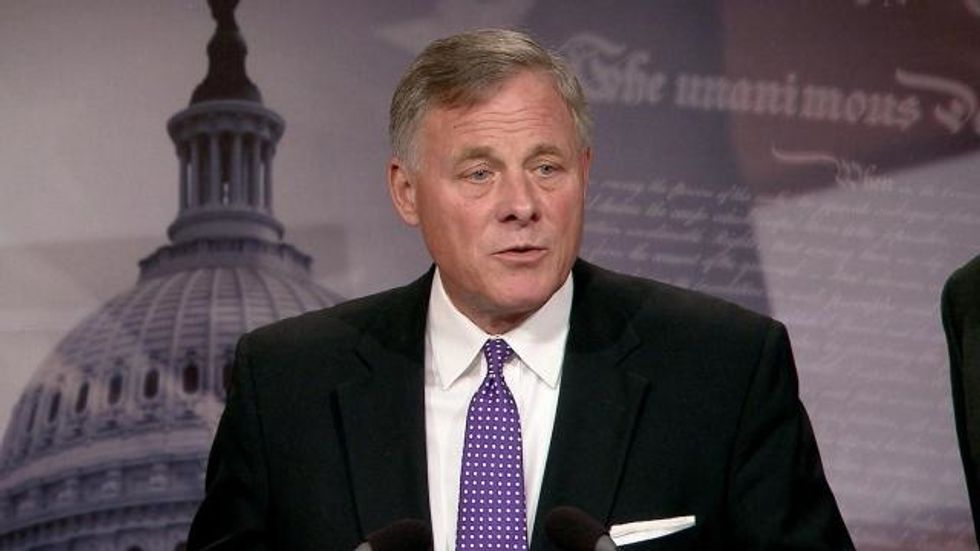 Richard Burr

Richard Burr is a hardline Republican, voting with Trump 93% of the time. That said, following Trump's meeting with Putin in Helsinki, Burr has led a group of outspoken conservatives in their denouncement of the two world leaders' relationship. The meeting, in which Trump buttered Putin up, calling him "extremely strong and powerful," occurred just day after a dozen Russian military officers were indicted for election tampering. Despite his support for Trump in the past, Burr has publicly stated his belief that "Russia conducted a coordinated cyberattack on state election systems," and condemned Trump for being soft on Putin. Democrats have been complaining about Russian collusion for over a year at this point, but Burr's willingness to disregard his party and attack the president is one of the first principled stands on this issue coming from the right side of aisle.
Not so much: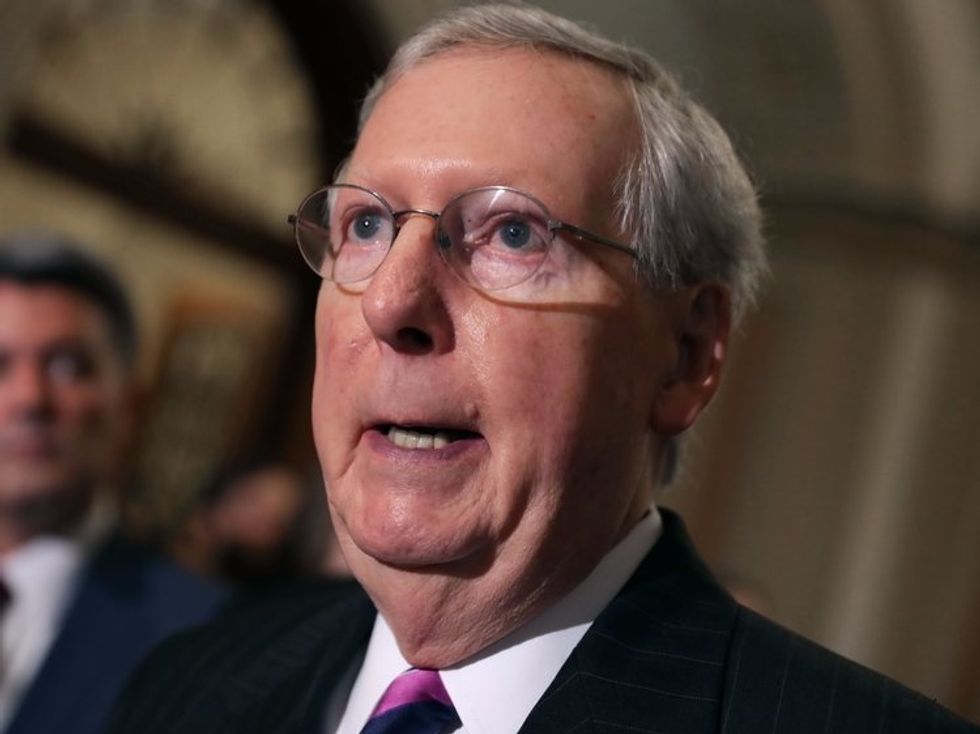 Mitch McConnell
When it comes to Mitch McConnell, trying to boil his political career down to just one instance of wrongdoing feels impossible. For example, when asked about how to address the upward trend of school shootings over the past few years, he said "I don't think at the federal level there's much that we can do other than appropriate funds." His fence-sitting alone isn't enough to get him on this list, however. Mitch McConnell showed his true colors in vivid 4K display when he spearheaded the movement to stop President Obama from exercising his (Obama's) constitutional right to name a Supreme Court Justice in 2016. Not only was this act unconstitutional, it also has long lasting implications for our federal government's stances on abortion and gay rights. McConnell's actions in 2016, were the catalyst for Neil Gorsuch's nomination to the Supreme Court by Donald Trump and McConnell also lended a hand when Trump was trying to decide who to replace Anthony Kennedy with earlier this summer. McConnell's willingness to disregard the law to create a more conservative Supreme Court represents a type of corruption many want removed from Washington.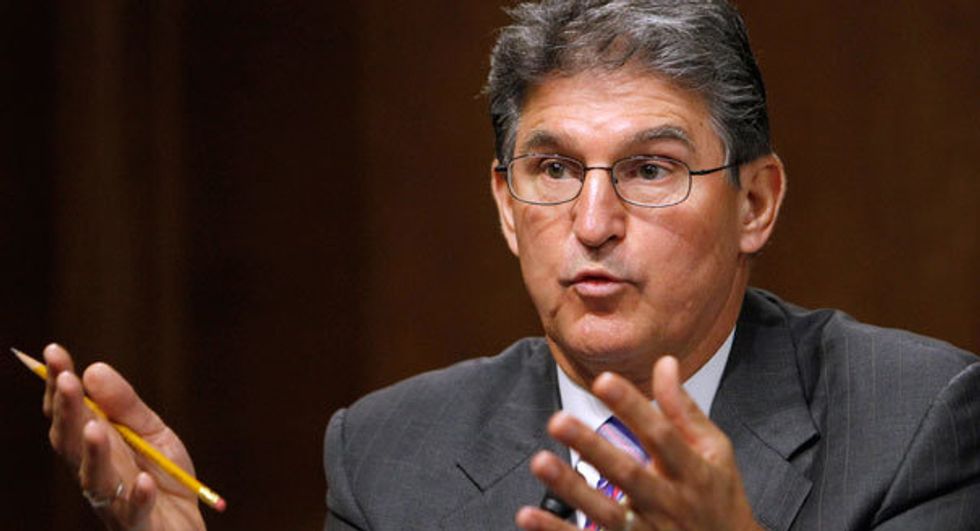 Joe Manchin

In the past year or so, Joe Manchin has come out as a staunch Trump supporter, an exceedingly rare thing among Democratic Senators. He isn't very vocal about it, as this type of thing might alienate his supporters, but Manchin's actions speak for themselves. He recently voted in support of funding Trump's border wall and has been cozying up to Trump in recent months due to the fact that Republicans in West Virginia are eyeing Manchin's senate seat. According to FiveThirtyEight's Trump Score, Manchin votes in line with our president about 60% of the time, the highest of any Democratic Senator. He's obviously not part of the unified front most Senate Democrats are putting up against our president, and a cynical pundit might point out that his recent voting habits are less tied to his principles and more tied to the fact that he's up for reelection this year.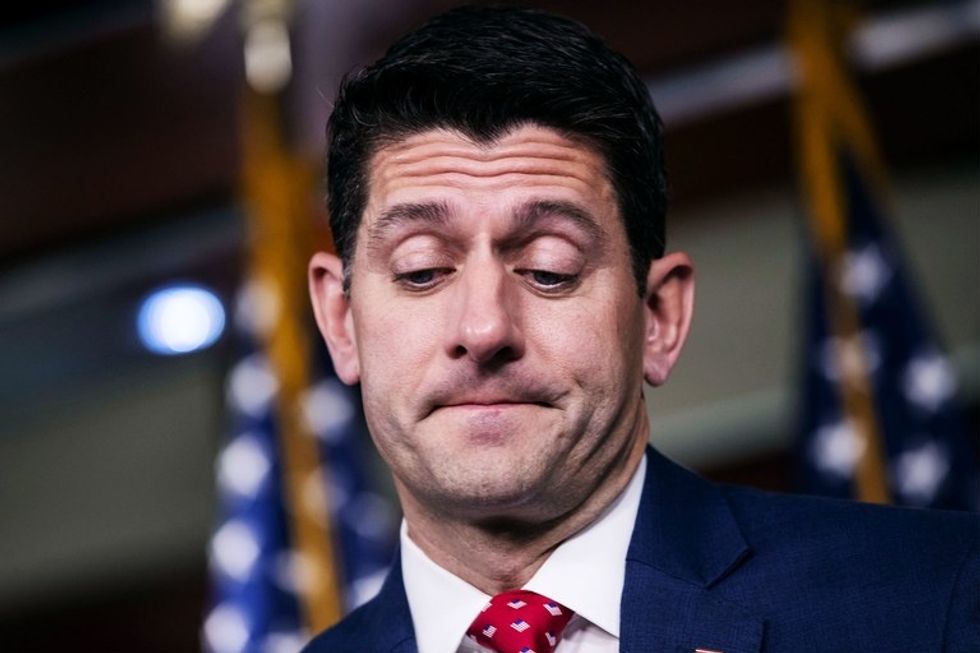 Paul Ryan
In a certain light, Paul Ryan retiring and refusing to work with this administration due to Trump's lack of decorum and the fact that he (Ryan) "feels like he's running a daycare," is understandable. What it comes down to is a difference of opinion between the Republican Party leadership of Paul Ryan and Mitch McConnell and President Trump. Their views overlap in several areas, but Ryan reportedly wanted to distance himself from Trump's immigration policies and racist remarks. All of this invokes a sort of sympathy. The new boss is terrible, so why not find a new job? The only problem is, "finding a new job" in this scenario equates to giving up on the fight. Rather than challenge Trump and continue to battle against the policies Ryan supposedly thinks are unfair, he's turning tail and running away. Ryan has recently stated that he's averted disaster many times by talking to the president one on one. If this is true, and Ryan is the President Whisperer, then he has a responsibility to continue preventing disasters, at least until we have a new president. It's a cowardly act to bow out only halfway through Trump's first term. Some think Ryan is trying to distance himself from Trump in order to later run for a higher office, but the Speaker has denied this. At a moment where he could define his legacy, Paul Ryan has elected to run away.
Keep reading...
Show less