Pogues frontman Shane McGowan was an ancient 65 when he died on November 30. Television producer Norman Lear was a youthful 101 when he left this realm on December 5. No doubt his zest for life kept him going for so long – and his zest for controversy.
Norman Lear's work was an integral part of American life in the second half of the 20th Century. Television programs like Maude, Sanford and Son, and The Jeffersons dragged television out of the 1950s and into the real world. As Variety states: "Lear's shows were the first to address the serious political, cultural and social flashpoints of the day – racism, abortion, feminism, homosexuality, the Vietnam war – by working pointed new wrinkles into the standard domestic comedy formula. No subject was taboo: Two 1977 episodes of All in the Family revolved around the attempted rape of lead character Archie Bunker's wife Edith."
All in the Family, which ran on CBS from 1971 to 1979, typified the clash of generations. Middle-aged bigot Archie Bunker – played by Carrol O'Connor – was a right-wing King Lear in Queens, raging at the radical changes in society. Archie didn't let ignorance get in the way of his opinions; once he argued that people who lived in communes were communists. The thing is, the old dog was actually capable of learning new tricks. Archie never evolved into any kind of saint. But over the nine seasons "Family" aired, experience taught Archie the benefits of listening to (and respecting) viewpoints far different from his own.
All in the Family was the jewel in Lear's crown, but don't forget the highly popular shows One Day at a Time (which featured Bonnie Franklin as a divorcee raising two daughters in the Midwest) and Mary Hartman, Mary Hartman (with Louise Lasser as the titular figure in a parody of soap opera conventions). Good or bad, Lear's work was never indifferent.
More recently, you may have heard about Lear's lively activism. His TV shows were themselves arguments for free and unfettered speech, and Lear supported a slate of liberal causes. In 1981 he founded People for the American Way. The organization's website describes the ways that PFAW has "engaged cultural and community leaders and individual activists in campaigns promoting freedom of expression, civic engagement, fair courts, and legal and lived equality for LGBTQ people."
Lear's life was a long and fulfilling one. In 1978 he was given the first of two Peabody Awards, the most prestigious award in television. "To Norman Lear," it reads, "...for giving us comedy with a social conscience. He uses humor to give us a better understanding of social issues. He lets us laugh at our own shortcomings and prejudices, and while doing this, maintains the highest entertainment standards."
A pioneer, a gadfly of the state, a mensch. To paraphrase a lyric from All in the Family's theme song, "Mister, we could use a guy like Norman Lear again."
"Times Square," said Andrew Yang in a recent interview with Ziwe. "What's not to like?"
As a New Yorker who once walked through the hellscape that is the Times Square subway station twice a day, I find that question not only abhorrent but stunningly tone deaf. Sure, Times Square has its own kitschy appeal and the subway station is still part of the city I love so much, but also… it's Times Square. Real New Yorkers know that Times Square is a distorted tourist trap, and the subway station bears none of the charm and beauty that so many of the city's other subway stations do.
Take, for example, the Coney Island Stillwell Avenue station, my favorite subway station. Rising out of the ground to the sight of the ocean is an experience I'll never be over. There's Brooklyn's Prospect Avenue station, with its tangles of vines and its mournful yellow lamplight. There's 28th Street Station, with its cherry blossom mosaics… I could go on.
I could possibly forgive Yang's comment if I felt it came from a place of love — perhaps the man has a special adoration for chaos, souvenirs, the smell of things burning, and stations that allow transfers to almost every other part of the city.
But Andrew Yang has been making out-of-touch comments since the beginning of his mayoral candidacy. He confessed that he'd spent most of the pandemic out of the city, saying, "We've spent more time upstate than in the city over the last number of months." He misidentified a food market as a bodega. He complained about life in his two-bedroom Hell's Kitchen apartment, stating, "Can you imagine trying to have two kids in virtual school in a two-bedroom apartment, and then trying to do work yourself?" Why yes, Andrew Yang. (Why yes, many thousands of the New Yorkers you hope to represent have been doing exactly that for over a year now.)
Yang was also criticized for name-dropping LGBTQ+ spots like a tourist looking to explore the gay side of Greenwich Village for the first time. "Well, first, let me say that if I go to Cubbyhole, I think I'm going to be accompanied by at least one of my two campaign managers who are both gay," he said. "So there's like a lot of, you know, familiarity with, with the community, at the head of my campaign leading it." Later on in the same speech, he told a mostly LGBTQ+ audience that their community is "so human and beautiful."
His tweets are a mess as well. He later apologized for a tweet reading, "You know what I hear over and over again - that NYC is not enforcing rules against unlicensed street vendors. I'm for increasing licenses but we should do more for the retailers who are paying rent and trying to survive." But the damage was done. New York City's vibrance comes in large part from its street vendors, many of whom make their living selling food on the sidewalks. Many saw Yang's comments as further evidence that he had no connection to everyday New Yorkers.
He also recently apologized for a blatantly pro-Israel and anti-Arab tweet, which garnered praise from none other than Donald Trump Jr. The tweet read, "The people of NYC will always stand with our brothers and sisters in Israel who face down terrorism and persevere." Yang also said, in a Forward op-ed, that the Boycott, Divest, Sanctions movement was the result of "anti-semitic thought and history."
In another interview, Yang confessed that he has never voted in a single mayoral election in NYC. In a recent press conference, he stated, "One thing that I think would be extraordinarily helpful is to have specific shelters for victims of domestic violence, who are often fleeing from an abusive partner," Yang said during the forum. "It's a distinct population with distinct needs, and they should have separate [facilities]." Others were quick to point out that New York City does, in fact, have these types of shelters, and Yang tried to walk back his claim, but the damage was done.
In yet another fumbled press conference, Yang was asked, "Do you agree with the repeal of 50-a?" He replied, "The repeal of 50-a," prompting the interviewer to ask, "Do you know what 50-a is?" Yang fumbled the reply further by saying, "This is not the — it's not the mandatory interview of the—" prompting another candidate to clarify that 50-a is actually a bill that hides police officers' disciplinary actions from the public. The bill received widespread attention during the George Floyd protests this year.
Later on, Yang was asked about the MTA's debt, and he responded, "The MTA doesn't break its numbers out that cleanly, but you're looking at revenues around eight or nine million dollars and an operating deficit of around three-and-a-half." The MTA's debt is actually in the billions of dollars, which Yang likely meant to say, but he further flubbed the response by mentioning MTA bridges that go out of the city, which there are none of (the Port Authority controls outer-city transit).
Each one of these foibles reveals a candidate who is blatantly out of touch with the extremely complicated everyday realities of New York City. All these little mishaps are arguably easy to forgive on their own — but look at them together and it becomes easier to piece together who Andrew Yang is (and who he is not).
Look deeper at his policies and the practices he hopes to implement as the mayor of the Big Apple — a position he may very well win — and a more ominous picture starts to take shape.
Policy Flaws and a Poor Track Record
For example, Yang — who grew famous during the 2020 election cycle thanks to his promises of Universal Basic Income — has since walked back his promises and has failed to garner critical union and progressive support. He pledged, for example, to offer $1,000 to $2,000 per year to "each family of a student whose family income puts them at the poverty threshold," as well as English language learners and special education students. $1,000 or $2,000, essentially a one-time stimulus check, would, of course, not lift any student or their family out of poverty, especially in a place like New York City, nor would it be anything close to a universal basic income.
Even Yang's original Universal Basic Income proposal, the "Freedom Dividend," would have required families to choose between receiving some public benefits such as Medicare and $1,000 per month.
If you weren't already aware at this point, Yang, though allegedly a Democrat, with wide residual progressive appeal from 2020, has conservative-leaning policies. That's part of what makes him so insidious and competitive as a candidate: He can appeal to progressives who don't do their research, to Democrats looking for an acceptably centrist candidate, to independents looking for a non-establishment politician, and to Republicans who know Yang is probably the closest thing to a conservative mayor they'll find right now.
Rightly so, Yang is facing vehement opposition from many groups, particularly among the powerful coalition of progressive organizations in NYC. "Andrew Yang's pro-cop, anti-public education, anti-union, big business-centric platform is not what New Yorkers need," Senti Sojwal, cofounder of the Asian American Feminist Collective, told Teen Vogue. Sojwal, along with 790 grassroots AAPI organizers and leaders, recently signed a letter opposing Yang's mayoral bid.
Yang is apparently "in talks with Tusk Strategies, the consulting firm that worked on Mike Bloomberg's 2009 mayoral campaign." The CEO of Tusk Strategies is Bradley Tusk, a former consultant for the city's largest police union.
Yang also advocated for putting more police in subway stations and has been a vocal critic of the defund the police movements.
In general, Yang seems to glorify a capitalist free market that many fear would be damaging to NYC's already fragile housing situation. Back in 2019, Yang proclaimed his distaste for zoning laws and seemed to advocate for a kind of wild free-for-all situation based on the premise that the market would work its magic. However, New York City is in the midst of a housing crisis that free market development will certainly not help solve.
A look at Yang's record reveals that he has long been oscillating between progressivism and conservatism.
After working as a test-prep executive, he started a nonprofit called Venture for America, which promised to create 100,000 jobs. It only created around 4,000.
Running New York City is far, far more complicated than running a single nonprofit, and Yang's record is not promising. His policies are chaotic at best; he has promised to bring cryptocurrency to New York despite the potentially devastating environmental impact. He confessed to having never visited one of New York City's public housing developments prior to the mayoral race, and after living in Hell's Kitchen for 25 years, he seemed surprised after visiting Brownsville, Brooklyn, saying, "You saw things that were very, very dark and bleak." Talk about out of touch.
In general, critics say Yang lacks the expertise to address NYC's most pressing problems, including its failing subway systems, its housing crisis, and impending environmental crises such as future hurricanes.
So Why is He a Frontrunner?
In spite of all this, Yang is polling strongly. There are several reasons for this. Yang has the name-factor recognition, and he has leveraged his celebrity status to the max, promising to be a "cheerleader" for a post-COVID New York. Like Trump, his controversial tweets and gaffes tend to bring more attention to him. As The New York Times writes, "Andrew Yang Believes in New York and Himself. Is That Enough?" It may well be, though it seems strange that in a city that prides itself on its no-nonsense, no bullshit ethic, wild optimism could be a winning campaign.
Yang has amassed a coalition that includes Orthodox Jews (Yang promised to take a hands-off approach to yeshivas), some Asian American voters, and some young people still riding the high of the Yang Gang.
In addition, none of his competitors have managed to overtake him in popularity or notoriety. His opponent Scott Stringer, the current comptroller, was recently accused of sexual assault, causing key groups to withdraw their support. Candidate Dianne Morales is a strong progressive champion running on a promise to bring social housing to NYC, but she lacks the name recognition of Yang, and the same goes for fellow candidate Maya Wiley. The fact that Yang seems to be running on a platform based on unearned confidence that is eclipsing the campaigns of two qualified Black women is reason for pause in and of itself.
As of now, Yang's primary opponent seems to be Eric Adams, the Brooklyn borough president who is a former cop who promised to carry a gun if elected. Another major opponent is Kathryn Garcia, the former New York City sanitation commissioner, who came out on top in a recent poll.
So, in spite of all this, it seems that New Yorkers may be stuck with Andrew Yang. Of course, he's probably not the worst man for the job. Yang has big, optimistic visions: invest in the city's failing infrastructure and affordable housing, reinvigorate the city's arts and culture sector, develop education, a People's Bank for the city, address the homelessness crisis and more. After Bloomberg, almost any new energy will feel welcome.
Whether Yang can achieve any of his visions is to be seen. But with New York City on the brink of rebirth, change is coming fast — and it's up to voters to decide what kind of change they ultimately want to see.
Because the American people deserve to know
With less than a month left until the Iowa caucuses officially kick off primary season, it seems like we've spent the last decade slowly whittling away at an endless list of candidates.
Many voters have already seen their favorite contenders drop out of the race. Others have yet to figure out which person on a crowded debate stage best represents their interests. Obviously there are a number of axes on which you can compare the candidates, and countless articles that can help you navigate their differing economic policies, their stances on health care, or their various approaches to foreign policy. If those are the factors by which you judge a candidate, you should have no problem finding what you need to make up your mind. People like me are not so lucky.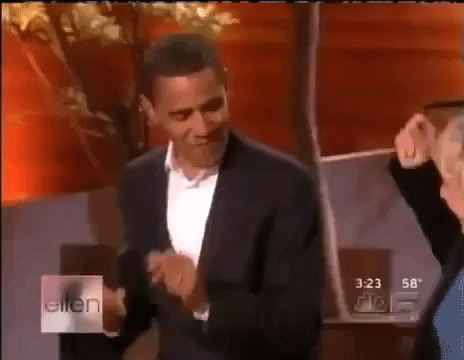 I have always been a single issue voter—consistently casting my ballot for the best dancer. In 2008 and 2012, I had an easy time of it. Barack Obama's blend of smooth and corny dance moves struck a perfect balance for my sensibilities, easily winning out over Mitt Romney's "Gangnam Style" convulsions, or John McCain's high-intensity robot. 2016 presented a more difficult choice. I nearly didn't vote at all, but ultimately decided that Hillary Clinton's stiff Whip and Nae Nae represented the lesser of two evils when considered against Donald Trump's apocalyptic rendition of "Hotline Bling."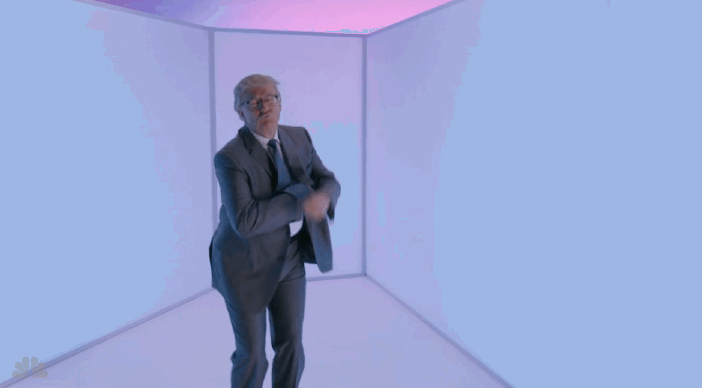 Sadly, some 60 million voters didn't see what I did, and made the wrong call. I won't let that happen again. The American people deserve to see every candidate dance before they go to the polls. Until the DNC finally listens to wisdom and converts one of their debates to a dance off, I've compiled this list so that you can make an informed decision.
Elizabeth Warren
Warren dancing at her rally tonight 💃🏼 https://t.co/c2QBzPGsH1

— Behind 2020 (@Behind 2020) 1578458031.0
We'll get the top-tier candidates out of the way first. Senator Elizabeth Warren has nothing to hide. She has been the most upfront, transparent candidate when it comes to her big, structural dancing. And while it may not be everyone's first choice in style, you can not fault her fun-aunt-at-a-wedding energy. The latest example of her eclectic blend of fist pumping and hula dancing comes from last night's Brooklyn rally with—recent dropout and competent dancer in his own right—Julian Castro. She probably just needs a couple more glasses of zinfendel from the open bar before she really loosens up.
Bernie Sanders
Bernie Sanders is surprisingly spry. You might not expect a man in his 70s with heart problems to cut a rug, but Bernie is not your average senior citizen. He has the energy of a man half his age, and the timeless consistency of his dancing allows him to keep up with his young supporters.
Joe Biden
Former vice president Joe Biden dances exactly as you'd expect—slow, old fashioned, and "sweet" in a way that's uncomfortably intimate.
Andrew Yang
"Not left. Not right. Forward!" - @AndrewYang #YangGang #Yang2020 https://t.co/7UcY9OG9to

— Will🔥🛍️YangGang Pink🧢🔥 (@Will🔥🛍️YangGang Pink🧢🔥) 1565920883.0
Silicon Valley entrepreneur Andrew Yang has more than enough spring in his step to keep up with any roomful of middle-aged women on the dance floor. His universal basic dance moves aim to remind us that we all share one dance floor.
Tulsi Gabbard
Congressional representative for Hawaii Tulsi Gabbard doesn't exactly dance—she dance-fights. Just as with her approach to debates or to the war on terror, her Capoeira moves may be a bit more aggressive than some voters want.
Amy Klobuchar
#BREAKING: Amy Klobuchar performs ancient, centrist war-dance to stoke fear in the hearts of her more radical oppo… https://t.co/EFEoA3JXOE

— MSDNC (@MSDNC) 1569102792.0
Minnesota Senator Amy Klobuchar is known for her no-nonsense pragmatism. She strives not to make any promises she can't keep, so she will appear to be the adult in the room...but her dancing tells a different story. Klobuchar dances with the energy of a happy toddler who could enter full-blown tantrum mode at any moment.
Marianne Williamson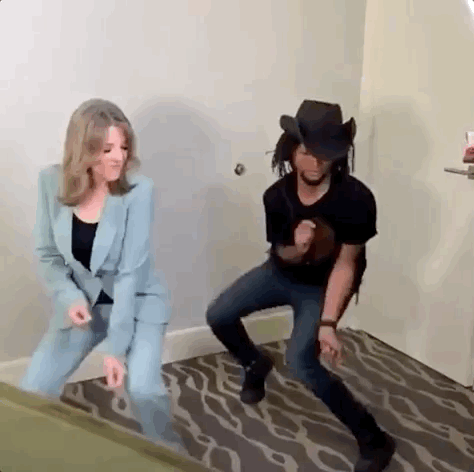 You may be surprised to find that spiritual guru Marianne Williamson is still in the race, but once you see her dance moves, you'll be surprised she isn't the front runner. She is as one with the music as she is with the vibrations of the universe.
Over the course of two hours, ten candidates employed Trump's name for applause and support a total of 35 times.
The first round of Democratic debates are underway. Ten out of the twenty candidates who qualified for the debates were chosen at random to participate in the first half of NBC's debate last night. The goal for the Democratic Party is obviously to take the Oval Office and hopefully the Senate, but for most of the candidates, last night seemed more like a bid for positions in Elizabeth Warren's cabinet. Straight from the get-go, Warren stood strong like she had nothing to prove and answered every question directed at her with poise and eloquence. Consequently, she may have won the evening. Although, a couple of lesser-known candidates also made their marks, most notably Julian Castro and Jay Inslee.

We Get it, You Speak Spanish
Beto O'Rourke, former representative for Texas, spoke in Spanish during his first response of the evening. Evidently, neither Cory Booker or Elizabeth Warren could maintain their poker faces during the surprising moment. Booker and Warren appeared humored and stunned by the skinny white guy's pandering.
Oh, y'all thought I was just making a meme?!?!?! Here it is in its glorious video form: https://t.co/rdjSi7kbbY

— Jason Howerton (@Jason Howerton) 1561606757.0
To compete, Booker whipped out his Spanish, as well. Notably, the only Latinx candidate on stage, Julian Castro, did not speak in his family's native tongue until his closing comment, where he used his bilingual skills to celebrate the opportunity to represent his people.
Jimmy Kimmel?
Ok, when John Delaney, the Maryland Congressman, began speaking before the camera panned to him, did it sound to anyone else like Jimmy Kimmel was on stage? Unfortunately, Delaney is not as charismatic as the Jimmy Kimmel Live! host. He rubbed many the wrong way with his countless attempts to get a word in.
While it's crucial for the lesser-known candidates to elbow their way into the debate, Delaney came off as pathetic. At the end of the discussion about the separation of families at the border, Delaney tried to butt in a personal anecdote, disclosing, "My grandfather was actually separated from his family when he came to this country." Lester Holt rightfully moved on from the comment and switched to another pressing issue.
2020 Democratic Candidates Debate - Separated Grandfatherwww.youtube.com
Finally, when asked whether or not any of the candidates would choose to prosecute Trump after the Mueller Report, Delaney was indifferent. Out of all the references to Trump last night, this was the most important, because Trump could become the first president to be indicted after his term. Delaney claimed that everyday citizens don't care about Donald Trump breaking the law because it doesn't affect them. Although Delaney supports justice being served to criminals, he hypocritically proposed that Trump's indictment isn't a big enough concern to take up his time if he were president.
Yes, Women Care Too
While Washington Governor Jay Inslee had an overall good showing, his one big fumble occurred when he claimed to be the only one on stage to pass a reproductive rights act. Minnesota's Senator Klobuchar spoke for everyone when she interrupted Inslee, saying, "I just want to say there are three women up here that have fought pretty hard for a woman's right to choose, I'll start with that." The crowd gave Klobuchar resounding and deserved applause.
Recognition for the Trans Community

Early in the debate, San Antonio's finest, Julian Castro, highlighted an overlooked population that's affected by abortion restrictions: trans people. It was a standout moment for the former mayor.
Later on, Cory Booker piggybacked off Castro's sentiment. When Hawaii Representative, Tulsi Gabbard, was asked about her former dismissal of the LGBTQ community, she highlighted the work she's done for gay men and women since. Booker retorted that it's not enough:
"Look, civil rights is someplace to begin, but in the African-American civil right community, another place to focus was to stop the lynching of African-Americans. We do not talk enough about trans-Americans, especially African-American trans-Americans and the incredibly high rates of murder now."
Just like climate change is a national emergency and should be treated as such, so should the murder rates of trans people, especially POC trans people. Booker, as the only African-American candidate on stage, brought attention to historically under-represented issues.
Tulsi Gabbard Dunks on Tim Ryan

Army veteran Tusli Gabbard was the most googled candidate last night for good reason.
While she was one of the candidate who spoke the least, overall, she corrected and challenged Ohio Representative Tim Ryan when he asserted the troops should stay in Afghanistan longer to keep an eye on the Taliban.
Tusli Gabbard rips Tim Ryan over foreign policywww.youtube.com
Gabbard draws from her military experience to inform her non-interventionist position, and she memorably reminded Ryan that families want their children to finally come home, saying, "The Taliban was there long before we came in and will be there long before we leave. We cannot keep U.S. troops deployed to Afghanistan thinking that we are going to somehow squash this Taliban."
Ryan gustily clapped back, saying, "I didn't say squash them. When we weren't in there, they started flying planes into our buildings."
Gabbard corrected Ryan's outlandish error, notifying the Congressman, "The Taliban didn't attack us on 9/11. Al Qaeda did." While that should be common knowledge, Gabbard came out on top and successfully relayed her position on foreign policy, diplomacy, and war.
Castro Annihilates Beto
Besides Ryan and Delaney, Beto took the biggest L of the evening.
Throughout the night, O'Rourke failed to answer questions in an informed or committed fashion. For example, when discussion about immigration policies arose, Castro called out Beto for not supporting decriminalization of border crossing:
"Let's be very clear: The reason that they're separating these little children from their families is that they're using Section 1325 of that act, which criminalizes coming across the border, to incarcerate the parents and then separate them. Some of us on this stage have called to end that section, to terminate it. Some, like Congressman O'Rourke, have not."
Beto attempted to defend himself by explaining that he supports a complete rewrite of the bill, instead of just repealing Section 1325. He then tried to pivot by readdressing his support of asylum seekers. But asylum seekers are only a small portion of the immigrants affected (and now imprisoned) for attempting to cross the border.
Castro did not take the bait, putting an end to the exchange by suggesting, "You should do your homework on this issue."
Forget Trump

Among the ten candidates last night, eight referenced Trump in a total of thirty-five times. Over the course of two hours, candidates employed Trump's name for applause and support of their anti-Trump Democratic position.
The two candidates who refrained from name-dropping were Bill de Blasio and Elizabeth Warren. The two remained measured and composed throughout the evening, respectfully sticking to their ideas, raising concerns, and focusing on change.
While Elizabeth Warren did not have any quippy moments, she stood out as the strongest candidate, never wavering from her beliefs, policy ideas, or promises. Her comprehensive vision for America involves restructuring broken systems that don't work for the majority of citizens.
Although Warren shined, it's possible that the absence of other frontrunners, Joe Biden and Bernie Sanders, contributed to this. Only time will tell how the three will stack up agaisnt one another, but tonight we'll see how Biden and Sanders fare among hopefuls like Kamala Harris and Pete Buttigieg.