Getty Images
The writer and critic of the Saudi Crown Prince has been missing for one week.
Prominent journalist Jamal Khashoggi walked into the Saudi consulate in Istanbul last Tuesday, but never came back out.
A vocal critic of the regime of Saudi Arabia Crown Prince Mohammed bin Salman, Khashoggi left his home country to live in the US where he is a legal resident and columnist for the Washington Post. On Saturday, Turkish officials told the press that the writer was murdered at the consulate, however no evidence was given to verify the allegation.
President Trump expressed concern about the missing journalist while not pointing fingers. He said, "There's some pretty bad stories about it. I do not like it."
Khashoggi traveled to the embassy with his fiancee Hatice Cengiz, who was the only witness to his disappearance, to obtain paperwork from the Saudi government to finalize their marriage. Video footage shows the journalist entering through the front entrance of the building, but there is no evidence of his exit. Cengiz began to worry when he did not appear 30 minutes after the consulate's closing time.
"He said at some point, 'Maybe it's better if I don't go,' " she said. "He was worried that something might happen."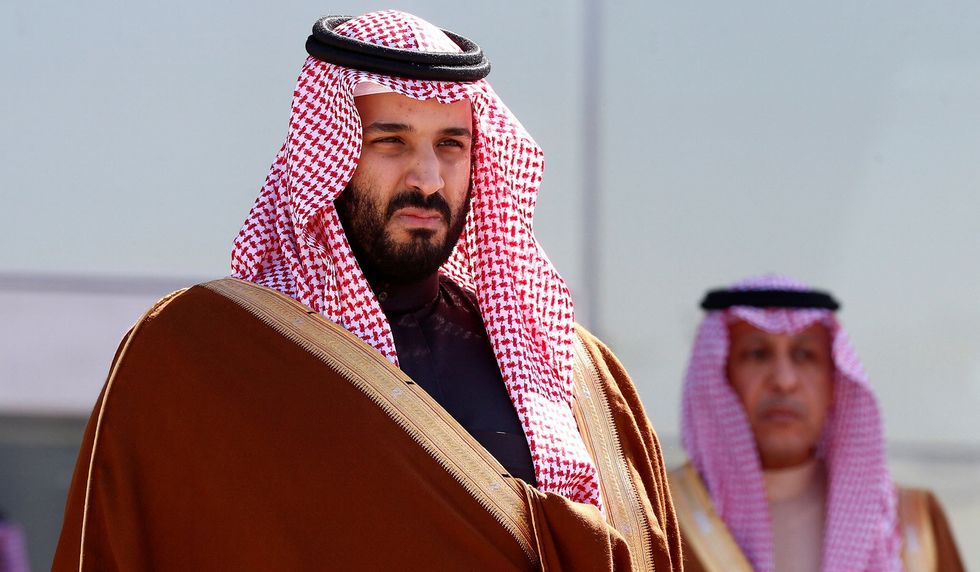 Crown Prince Mohammad bin Salman in January 2017Reuters photo: Faisal Al Nasser
In his first piece written for the Post in September of last year, Khashoggi identifies himself as in "self-exile" and says he could face arrest by authorities if he returned home. He describes the country as hostile to intellectuals and religious leaders, saying the public shaming of such figures is "repressive" and "unbearable."
Since his ascension to Crown Prince last year, King Salman's son and top advisor Mohammed bin Salman has executed controversial campaigns to consolidate his power, including the arrest of billionaire Prince Alwaleed bin Talal, as well as numerous other princes and ministers. The arrests came on the heels of forming the government's infamous anti-corruption committee, which the 33-year-old prince oversees in addition to his strong authority over the country's military, foreign, economic, and social policies.
"It was painful for me several years ago when several friends were arrested. I said nothing," Khashoggi writes. "I have made a different choice now. I have left my home, my family and my job, and I am raising my voice… I want you to know that Saudi Arabia has not always been as it is now. We Saudis deserve better."
Prince Khalid bin Salman bin Abdulaziz, Saudi Arabia's ambassador to the US, denounced the insinuation of foul play by the government as "absolutely false, and baseless." Saudi officials said Khashoggi left the consulate shortly after visiting. No surveillance footage or other evidence has been provided to support their claim.
Joshua Smalley
is a New York-based writer, editor, and playwright. Find Josh at his
website
and on Twitter:
@smalleywrites