Dall-E Mini, the AI-powered text-to-image generator has taken over the internet. With its ability to render nearly anything your meme-loving heart desires, anyone can make their dreams come true.
DALL-E 2, a portmanteau of Salvador Dali, the surrealist and Wall-E, the Pixar robot, was created by OpenAI and is not widely available; it creates far cleaner imagery and was recently used to launch Cosmpolitan's first AI-generated cover. The art world has been one of the first industries to truly embrace AI.
The open-sourced miniature version is what's responsible for the memes. Programmer Boris Dayma wants to make AI more accessible; he built the Dall-E Mini program as part of a competition held by Google and an AI community called Hugging Face.
And with great technology, comes great memes. Typing a short phrase into Dall-E Mini will manifest 9 different amalgamations, theoretically shaping into reality the strange images you've conjured. Its popularity leads to too much traffic, often resulting in an error that can be fixed by refreshing the page or trying again later.
If you want to be a part of the creation of AI-powered engines, it all starts with code. CodeAcademy explains that Dall-E Mini is a seq2seq model, "typically used in natural language processing (NLP) for things like translation and conversational modeling." CodeAcademy's Text Generation course will teach you how to utilize seq2seq, but they also offer opportunities to learn 14+ coding languages at your own pace.
You can choose the Machine Learning Specialist career path if you want to become a Data Scientist who develops these types of programs, but you can also choose courses by language, subject (what is cybersecurity?) or even skill - build a website with HTML, CSS, and more.
CodeAcademy offers many classes for free as well as a free trial; it's an invaluable resource for giving people of all experience levels the fundamentals they need to build the world they want to see.
As for Dall-E Mini, while some have opted to create beauty, most have opted for memes. Here are some of the internet's favorites:
There's no looking back now, not once you've seen Pugachu; artificial intelligence is here to stay.
There's still a long way to go for women's equality, but movements around the world are striving for progress.
Since 1987 March has been designated Women's History Month in the United States.
But since at least 1914, March 8th has been recognized as International Women's Day. Originally associated with movements pushing for women's suffrage, the meaning of March 8th changed in 1917 in Petrograd, Russia when female textile workers used the occasion to go on strike, demonstrating against the czarist system and their country's devastating involvement in World War I. It marked the beginning of the Russian Revolution.
It would be an understatement to say that women have always played a big role in pushing society forward. And the more of a role they've been able to wrestle from patriarchal control, the more they have been able to push for that progress.
With that in mind, let's take the occasion of Women's History Month and the recent celebration of International Women's Day to look at some major women's movements that are working to push the world forward in 2021.Polish women's rights protest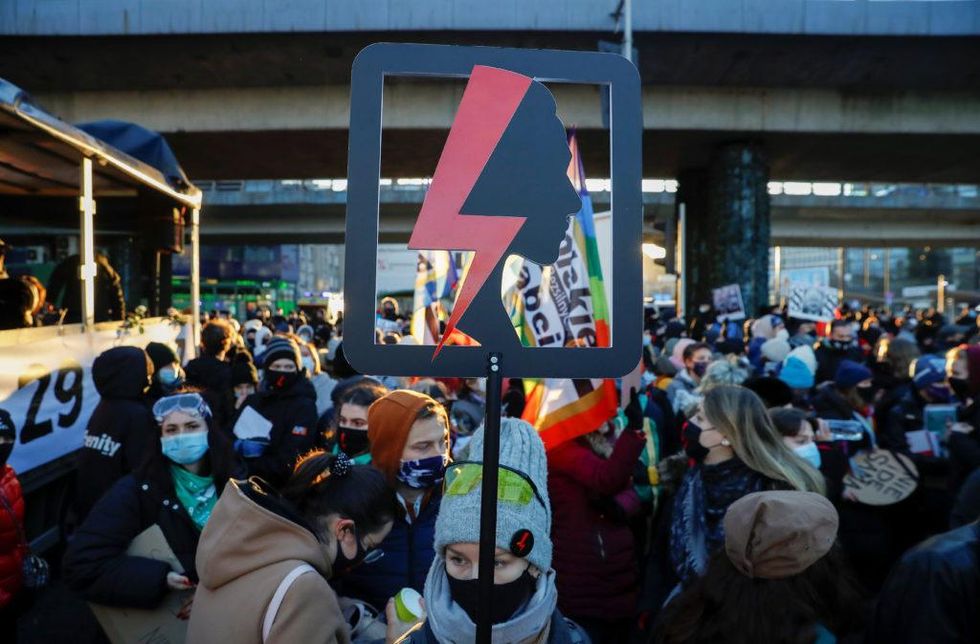 In January a ruling from Poland's Constitutional Court went into effect, labelling nearly all abortions in the predominantly Catholic country unconstitutional.

While there were already harsh restrictions placed on abortion access in Poland, 98% of legal abortions within Poland prior to this ruling were provided on the grounds of severe fetal abnormalities. Now the only legal instances for terminating a pregnancy are cases involving sexual assault and instances in which the mother's life is in danger.
The ban is unpopular among Polish citizens but is aligned with the interests of the Right-wing Law and Justice party, to which the members of the court are considered to be loyal. Since that time, thousands of women have taken part in the Women's Strike, taking to the streets of Warsaw to protest for their bodily autonomy and demand unfettered access to abortion services.
For International Women's Day, strike leaders organized a Women's Day Without Compromises Protest. As Klementyna Suchanow, one of the movement's leaders, put it: "We are under attack by religious radicals, and this is an international movement. So we women in different countries, we need to face it and fight against it. It's something that is happening to all of us: to Argentinians, to Americans, to Poles, to Croatians."
Mexico: Green Tide and a #MeToo Scandal
Mexico abortions: Pro-choice activists lead social media campaign www.youtube.com
Speaking of Argentina and abortion, the recent passage of legislation legalizing abortion through the 14th week of pregnancy has sent ripples throughout Latin America. Calling themselves the Green Tide or the Green Wave, protesters in that country pushed politicians in Buenos Aires to acknowledge their rights and have become an inspiration for an expanding women's movement throughout the region.

In Mexico, that has included a protest movement pushing for improved abortion access, especially in the 30 states where it is currently subject to harsh restrictions — access is more available in Oaxaca and in the State of Mexico. But it has also melded with some other issues, including protests of President Andrés Manuel López Obrador's continued support of Félix Salgado Macedonio.
Salgado Macedonia is a candidate for governor of the state of Guerrero who has been accused of sexual misconduct and assault by at least five women in incidents spanning decades.
Iran: The Right to Leave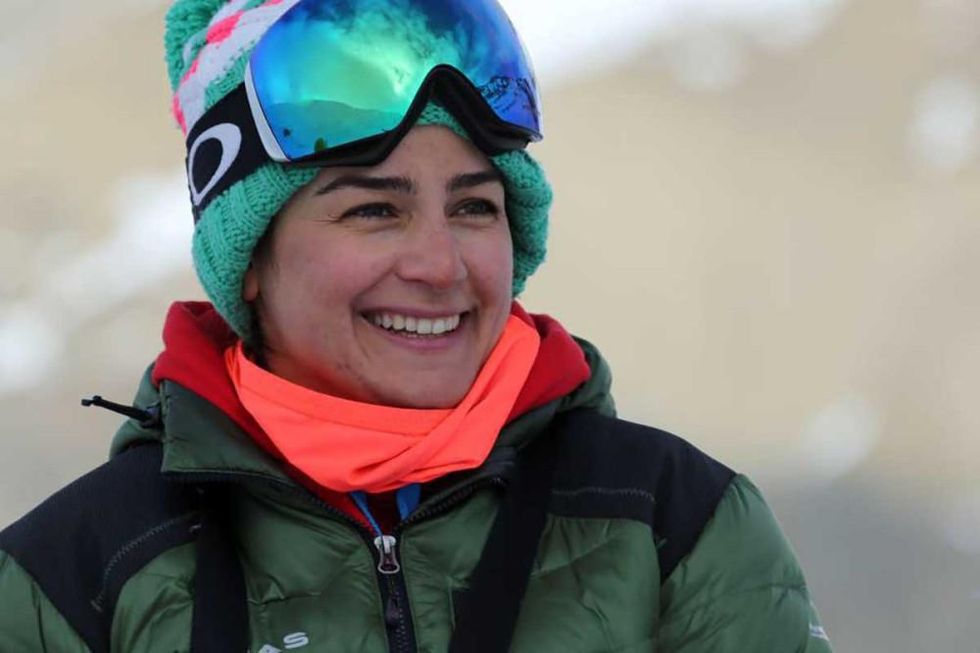 In recent years women have been a big part of protests in Iran. In addition to protest movements against various sexist social restrictions — like a dress code requiring women to wear head scarves in public — women were deeply involved in the bloody November 2019 protests, in which the government crackdown killed hundreds.

In recent weeks the story of alpine ski coach Samira Zargari — whose husband barred her from joining her team at the world championship in Italy last month — sparked a social media backlash, with women asserting that a husband should not be allowed to control their wives' travel and careers. An online petition to reform Iran's regulations on women leaving the country quickly amassed tens of thousands of signatures, amid a broader push to end the country's oppressive treatment of women.
Turkey: Violence Against Women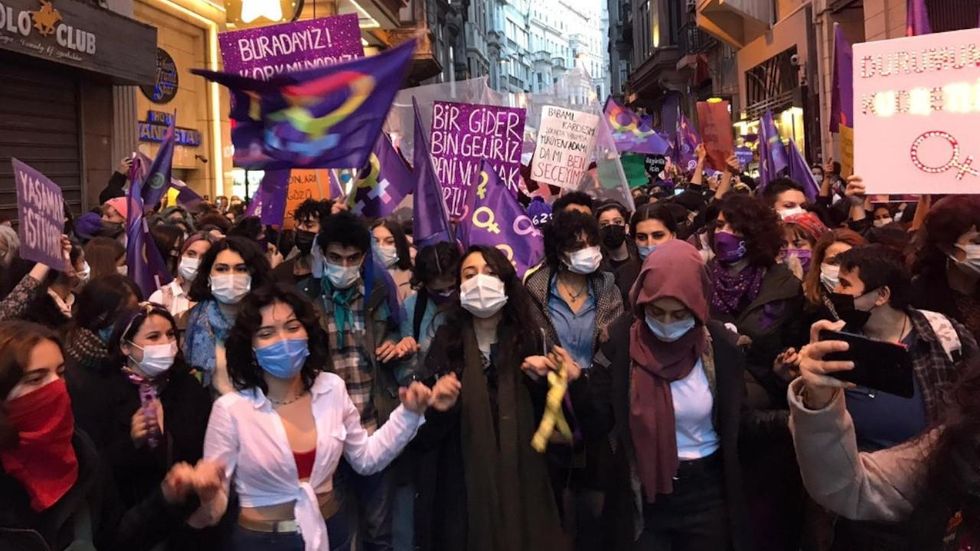 In Istanbul's Taksim Square in Turkey, around 1000 women gathered for International Women's Day, despite Erdogan's government shutting down public transit in the area. They were there to advocate for LGBTQ+ rights and to protest their government's lack of action to address violence against women.

The rate at which Turkish women have been murdered has reportedly doubled over the last decade. Many of these deaths involve domestic violence and "honor" killings that are often treated leniently by Turkish courts. As one protester Sumeyye Kose put it, "We are oppressed under the male power every day. Women's murderers are rewarded by not being punished."
Japan: A Voice for Women in Leadership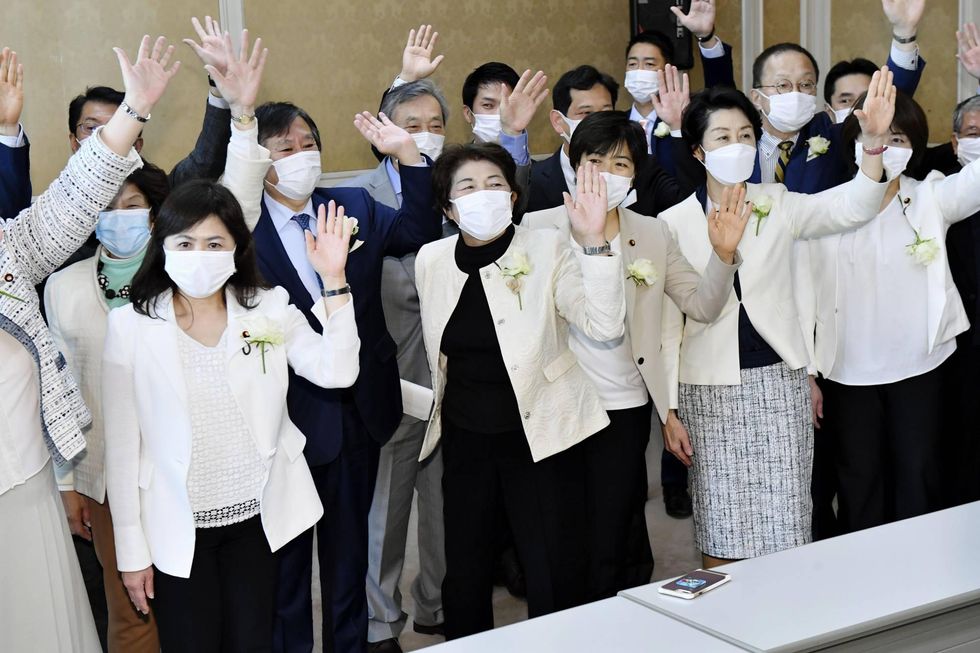 In 2020 the World Economic Forum ranked Japan 121st out of 153 countries in terms of gender parity. Women make up only about 10% of the membership of Japan's parliament — far lower than the underwhelming global average of 25-30% — and on average Japanese women earn about half as much as Japanese men.

Given this context, the outrage was particularly deserved when Yoshiro Mori — then chief of the Tokyo Olympic Organizing Committee — recently commented that meetings with women "drag on," claiming that women talk to0 much. Since then female lawmakers in Japan's Constitutional Democratic Party organized a demonstration against Mori, wearing white and donning white roses in homage to the American Suffragette movement of the early 20th century.
The display magnified the pressure on Mori, who was eventually forced to resign, but Japan clearly still has a long way to go. Not long after the scandal, Japan's ruling Liberal Democratic Party invited female lawmakers to sit in on meetings of its mostly-male board of directors — with the stipulation that those observers would not be allowed to talk...
The Saudi government prepares to confirm that the journalist died during "an interrogation gone wrong."
On a Tuesday afternoon, a Turkish woman's fiancé walked into the Saudi Consulate in Istanbul in order to confirm their wedding plans for the following day. Two weeks later and after international outrage over his disappearance, the Saudi government is reportedly preparing a statement that confirms his death within the government building, according to CNN.
The ominous disappearance of Jamal Khashoggi, 60, a well-known dissenter of the Saudi government, has resulted in taut political tensions between Saudi Arabia and western governments calling for a "credible investigation" into his whereabouts. The journalist was captured on CCTV entering the Saudi Consulate at 1:12 PM, as his fiancé, Hatice Cengiz, waited outside at a distance. He was not seen again.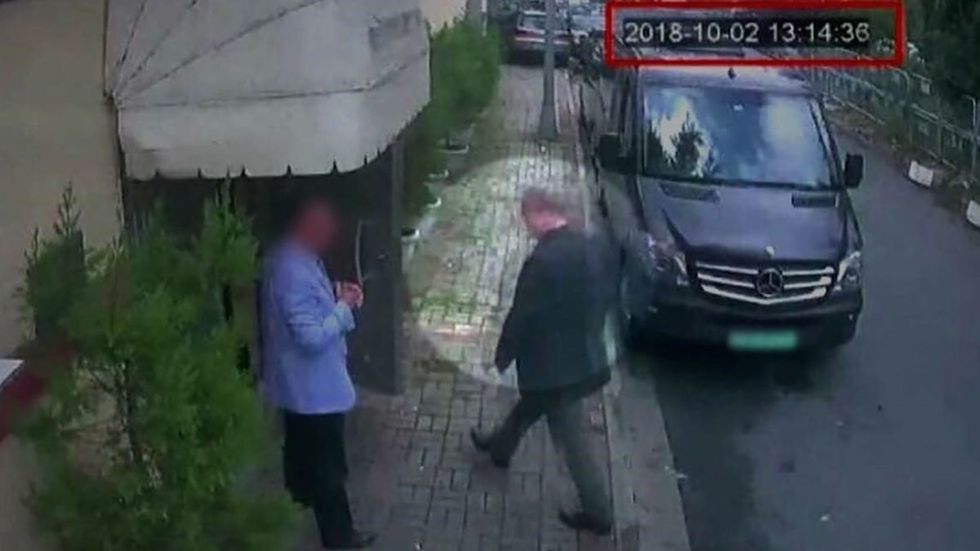 CNN
Khashoggi has been presumed dead after Turkish officials alleged that he was tortured and murdered at the hands of Saudi agents; what's ensued is international condemnation of the Saudi government's lack of transparency. EU foreign policy chief Federica Mogherini spoke for 28 foreign ministers after meeting on the matter: "There was full consensus around the table on the fact that we expect transparency, we expect full clarity from investigations to be done by the Saudi authorities together and in full co-operation with the Turkish authorities," she said. Over the weekend, President Trump vowed there would be "extreme punishment" and directed Secretary of State, Mike Pompeo to immediately travel to meet with Crown Prince Mohammed bin Salman.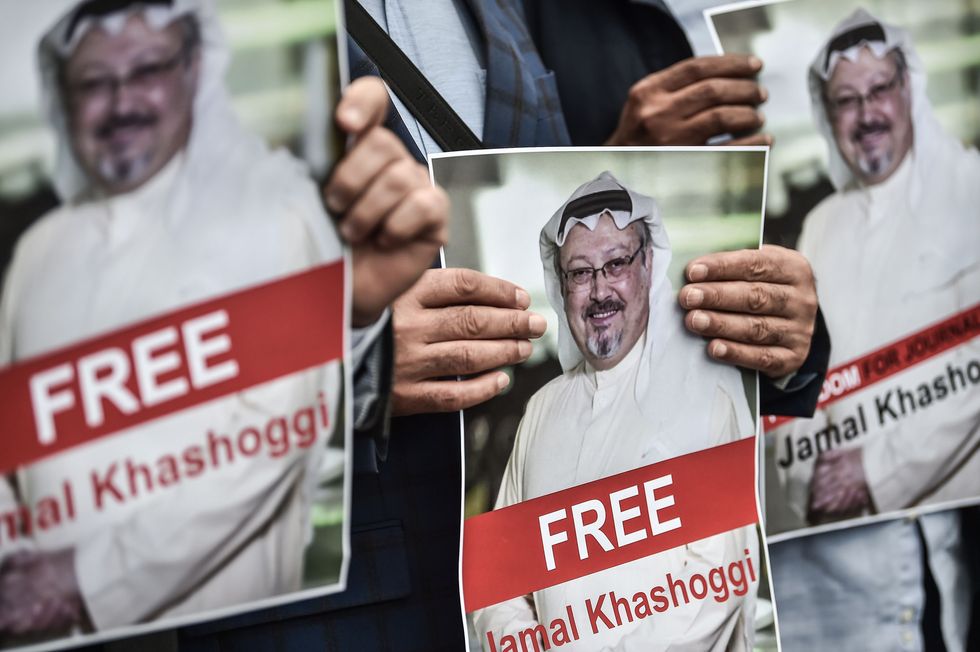 CNN
Turkish officials were admitted to the building, alongside a Saudi team, to investigate after unsubstantiated claims that Khashoggi's torture and murder were recorded by his Apple Watch and transmitted to his iPhone were widely publicized. While the Saudi government initially claimed that he exited the consulate safely on October 2, Turkish authorities have insisted that the journalist was brutally attacked by as many as 15 Saudi men who'd recently arrived in Istanbul in a coordinated government plan. To date, their investigation has not uncovered substantial evidence.

Unconfirmed reports indicate that the Saudi government will propose that "rogue" dissidents within the regime murdered the journalist, acting under their own power and not under any governmental orders. President Trump echoed the sentiment on Monday after a phone call to King Salman, stating, "It sounded to me like maybe these could have been rogue killers," he added. "Who knows?" The Saudi's report is expected to allege that Khashoggi died as a result of "an interrogation gone wrong," but disavow a premeditated plot against the outspoken critic.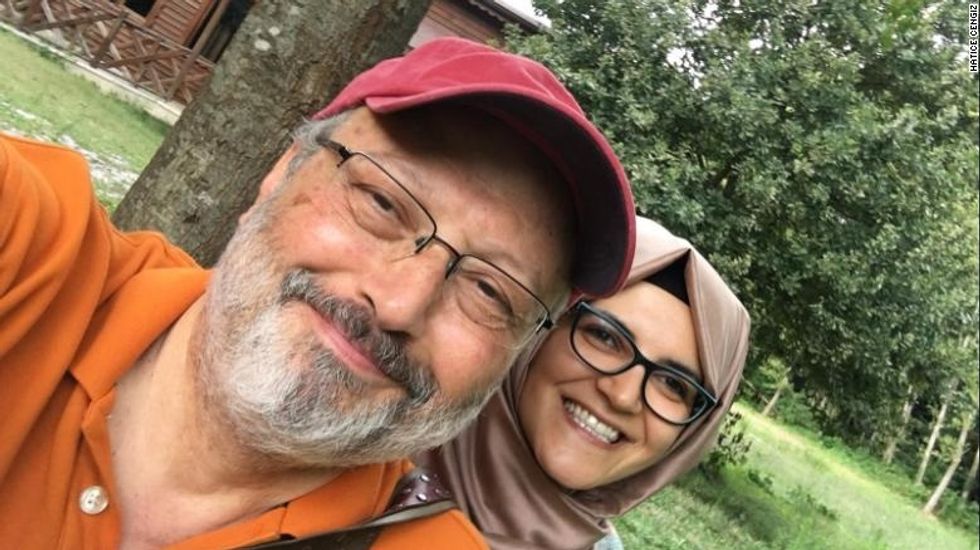 Khashoggi and CengizCNN
Khashoggi's fiancé is still demanding information from the Saudi government. Cengiz has taken to Twitter in both English and Arabic to implore a response: "I request #SaudiArabia to officially respond to the status of my fiancée #Jkhashogji who entered the #SaudiConsulate in #Istanbul. 10 days ago and his whereabouts are still unknown to date. @JKhashoggi #whereisjamalkhashogji." Prior to Tuesday, she'd shared her plans to throw Khashoggi a surprise party for his 60th birthday, which passed this Saturday.

Meg Hanson is a Brooklyn-based writer, teacher, and jaywalker. Find Meg at her website and on Twitter @megsoyung.
The writer and critic of the Saudi Crown Prince has been missing for one week.
Prominent journalist Jamal Khashoggi walked into the Saudi consulate in Istanbul last Tuesday, but never came back out.
A vocal critic of the regime of Saudi Arabia Crown Prince Mohammed bin Salman, Khashoggi left his home country to live in the US where he is a legal resident and columnist for the Washington Post. On Saturday, Turkish officials told the press that the writer was murdered at the consulate, however no evidence was given to verify the allegation.
President Trump expressed concern about the missing journalist while not pointing fingers. He said, "There's some pretty bad stories about it. I do not like it."
Khashoggi traveled to the embassy with his fiancee Hatice Cengiz, who was the only witness to his disappearance, to obtain paperwork from the Saudi government to finalize their marriage. Video footage shows the journalist entering through the front entrance of the building, but there is no evidence of his exit. Cengiz began to worry when he did not appear 30 minutes after the consulate's closing time.
"He said at some point, 'Maybe it's better if I don't go,' " she said. "He was worried that something might happen."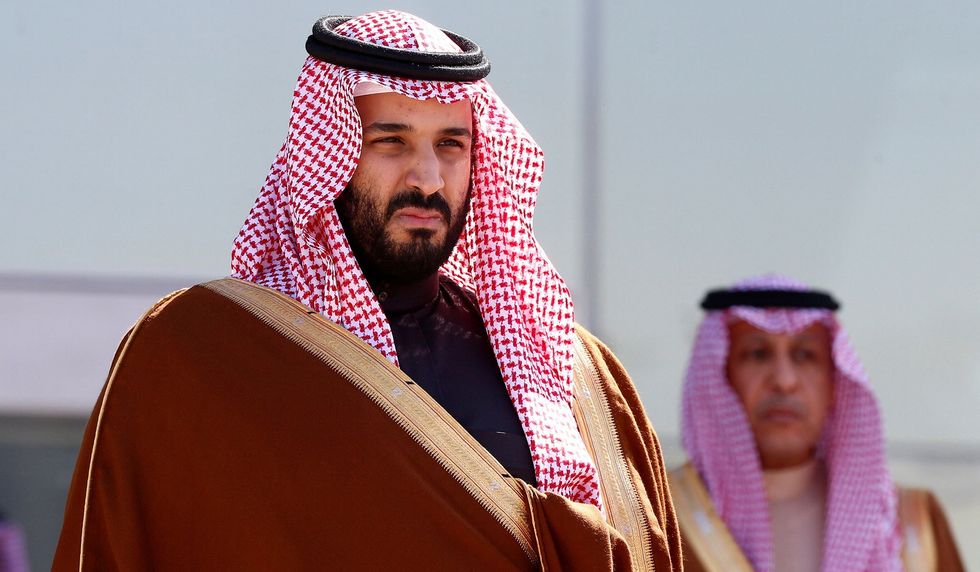 Crown Prince Mohammad bin Salman in January 2017Reuters photo: Faisal Al Nasser
In his first piece written for the Post in September of last year, Khashoggi identifies himself as in "self-exile" and says he could face arrest by authorities if he returned home. He describes the country as hostile to intellectuals and religious leaders, saying the public shaming of such figures is "repressive" and "unbearable."
Since his ascension to Crown Prince last year, King Salman's son and top advisor Mohammed bin Salman has executed controversial campaigns to consolidate his power, including the arrest of billionaire Prince Alwaleed bin Talal, as well as numerous other princes and ministers. The arrests came on the heels of forming the government's infamous anti-corruption committee, which the 33-year-old prince oversees in addition to his strong authority over the country's military, foreign, economic, and social policies.
"It was painful for me several years ago when several friends were arrested. I said nothing," Khashoggi writes. "I have made a different choice now. I have left my home, my family and my job, and I am raising my voice… I want you to know that Saudi Arabia has not always been as it is now. We Saudis deserve better."
Prince Khalid bin Salman bin Abdulaziz, Saudi Arabia's ambassador to the US, denounced the insinuation of foul play by the government as "absolutely false, and baseless." Saudi officials said Khashoggi left the consulate shortly after visiting. No surveillance footage or other evidence has been provided to support their claim.
Joshua Smalley
is a New York-based writer, editor, and playwright. Find Josh at his
website
and on Twitter:
@smalleywrites
Keep reading...
Show less