Dall-E Mini, the AI-powered text-to-image generator has taken over the internet. With its ability to render nearly anything your meme-loving heart desires, anyone can make their dreams come true.
DALL-E 2, a portmanteau of Salvador Dali, the surrealist and Wall-E, the Pixar robot, was created by OpenAI and is not widely available; it creates far cleaner imagery and was recently used to launch Cosmpolitan's first AI-generated cover. The art world has been one of the first industries to truly embrace AI.
The open-sourced miniature version is what's responsible for the memes. Programmer Boris Dayma wants to make AI more accessible; he built the Dall-E Mini program as part of a competition held by Google and an AI community called Hugging Face.
And with great technology, comes great memes. Typing a short phrase into Dall-E Mini will manifest 9 different amalgamations, theoretically shaping into reality the strange images you've conjured. Its popularity leads to too much traffic, often resulting in an error that can be fixed by refreshing the page or trying again later.
If you want to be a part of the creation of AI-powered engines, it all starts with code. CodeAcademy explains that Dall-E Mini is a seq2seq model, "typically used in natural language processing (NLP) for things like translation and conversational modeling." CodeAcademy's Text Generation course will teach you how to utilize seq2seq, but they also offer opportunities to learn 14+ coding languages at your own pace.
You can choose the Machine Learning Specialist career path if you want to become a Data Scientist who develops these types of programs, but you can also choose courses by language, subject (what is cybersecurity?) or even skill - build a website with HTML, CSS, and more.
CodeAcademy offers many classes for free as well as a free trial; it's an invaluable resource for giving people of all experience levels the fundamentals they need to build the world they want to see.
As for Dall-E Mini, while some have opted to create beauty, most have opted for memes. Here are some of the internet's favorites:
There's no looking back now, not once you've seen Pugachu; artificial intelligence is here to stay.
ENVIRONMENT
Experts Urge "Unprecedented Changes" to Prevent Environmental Disaster
Times Higher Education
A U.N. panel recommends "rapid, far-reaching" overhauls to prevent global catastrophe by 2030.
When responding to a disaster, the last phase is containment. The latest report from the world's leading experts on global warming is urging world leaders and policy-makers that that time is now. In order to prevent the earth's temperature from rising any more than another .5 ˚Celsius over the next 12 years, "rapid, far-reaching and unprecedented changes in all aspects of society" are necessary.
The report is the latest from the UN's Intergovernmental Panel on Climate Change (IPCC), which draws from thousands of publications and reviews of data on climate changes to assess and measure "increases in global average air and ocean temperatures, widespread melting of snow and ice, and rising global average sea level." In the past five reports, the IPCC has gone from investigating if and to what degree global warming was taking place to finding it "unequivocal" that global warming was an ongoing disaster with a 5% chance of being caused by natural climate change and a 90% probability that society's emissions of greenhouse gases were perpetuating the damage.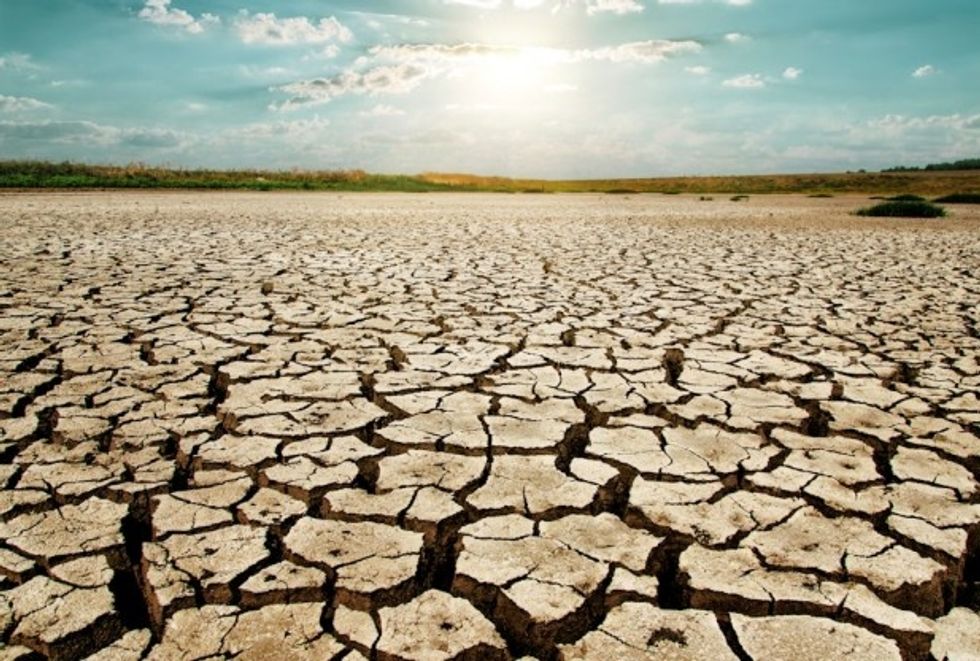 Environment and Human Being
Now, the IPCC is no longer concerned with spreading awareness or recommending practices to prevent damage from global warming, but to contain the coming destruction. The latest report cites that global temperatures are already 1 ˚C higher than in pre-industrial times; if temperatures rise more than 1.5 ˚C, environmental damages will put hundreds of millions of human lives at risk.

Furthermore, Earth's temperatures are expected to rise to the catastrophic 1.5 ˚C as early as 2030, unless "unprecedented changes" in transportation, agriculture, and energy are implemented. The IPCC's report verifies that carbon dioxide emissions have not been hampered by existing environmental policies, or lack thereof, recommending "rapid and far-reaching transitions" in society that leave some doubtful of its feasibility.
Skeptics include Glen Peters, research director of the Center for International Climate Research in Oslo, who stated, "Even if it is technically possible, without aligning the technical, political and social aspects of feasibility, it is not going to happen. To limit warming below 1.5 ˚C, or 2 ˚C for that matter, requires all countries and all sectors to act."
The rhetoric of environmentalism has been deemed alarmist and even fear-mongering in the past, but one reason skeptics remain unmoved could be due to a history of sanitized language. Phil Duffy, president of the Woods Hole Research Center, doubts not only the IPCC's radical changes but their words: "If you're expecting IPCC to jump up and down and wave red flags, you're going to be disappointed. They're going to do what they always do, which is to release very cautious reports in extremely dispassionate language."
Scientists involved in the IPCC hope that the newest report will counteract that history of apathetic fatalism, urging that the present risk should merit the global, united response it will take to scale back potential disaster. "It's a line in the sand and what it says to our species is that this is the moment and we must act now," affirmed Dr. Debra Roberts, co-chair of the IPCC's working group on climate impacts. "This is the largest clarion bell from the science community and I hope it mobilizes people and dents the mood of complacency."
---
Meg Hanson is a Brooklyn-based writer, teacher, and jaywalker. Find Meg at her website and on Twitter @megsoyung.
---