Dall-E Mini, the AI-powered text-to-image generator has taken over the internet. With its ability to render nearly anything your meme-loving heart desires, anyone can make their dreams come true.
DALL-E 2, a portmanteau of Salvador Dali, the surrealist and Wall-E, the Pixar robot, was created by OpenAI and is not widely available; it creates far cleaner imagery and was recently used to launch Cosmpolitan's first AI-generated cover. The art world has been one of the first industries to truly embrace AI.
The open-sourced miniature version is what's responsible for the memes. Programmer Boris Dayma wants to make AI more accessible; he built the Dall-E Mini program as part of a competition held by Google and an AI community called Hugging Face.
And with great technology, comes great memes. Typing a short phrase into Dall-E Mini will manifest 9 different amalgamations, theoretically shaping into reality the strange images you've conjured. Its popularity leads to too much traffic, often resulting in an error that can be fixed by refreshing the page or trying again later.
If you want to be a part of the creation of AI-powered engines, it all starts with code. CodeAcademy explains that Dall-E Mini is a seq2seq model, "typically used in natural language processing (NLP) for things like translation and conversational modeling." CodeAcademy's Text Generation course will teach you how to utilize seq2seq, but they also offer opportunities to learn 14+ coding languages at your own pace.
You can choose the Machine Learning Specialist career path if you want to become a Data Scientist who develops these types of programs, but you can also choose courses by language, subject (what is cybersecurity?) or even skill - build a website with HTML, CSS, and more.
CodeAcademy offers many classes for free as well as a free trial; it's an invaluable resource for giving people of all experience levels the fundamentals they need to build the world they want to see.
As for Dall-E Mini, while some have opted to create beauty, most have opted for memes. Here are some of the internet's favorites:
There's no looking back now, not once you've seen Pugachu; artificial intelligence is here to stay.
There's no justifiable reason for why companies shouldn't have to pay their interns.
Pursuant to the United States' Fair Labor Standards Act (FLSA), an internship can be unpaid if it meets very specific requirements, the most important one being that "the intern's work complements, rather than displaces, the work of paid employees while providing significant educational benefits to the intern." If the wording there seems a bit murky, that's perhaps intentional, considering the amount of companies who benefit from unpaid student labor each semester. The law was actually rewritten earlier this year following a string of class action lawsuits that were leveled against Fox for not paying its interns. The new law considers the seven parameters outlined in the FLSA, described as a "primary beneficiary test," as flexible, with no single factor being determinative. Unlike in years past, no threshold related to these rules has to be met. The law is now far more subjective and overwhelmingly benefits companies who wish to hire interns without paying them.

Before this, it was illegal for an employer to force an unpaid intern to go on a coffee run for the office, as this is neither educational, nor beneficial to the intern. An intern's work also couldn't benefit the company monetarily. So, if for example, Martha in accounting got behind on her work, contrary to popular belief, she wasn't allowed to ask an unpaid intern to fill out some spreadsheets for her, as this constitutes work that directly benefits the company. The law is now written in vague terms such as "complements" and "displaces" and tends to obfuscate this point. With these changes to FLSA, the Department of Labor has taken clear stance and has sided with the employers, not the interns (workers).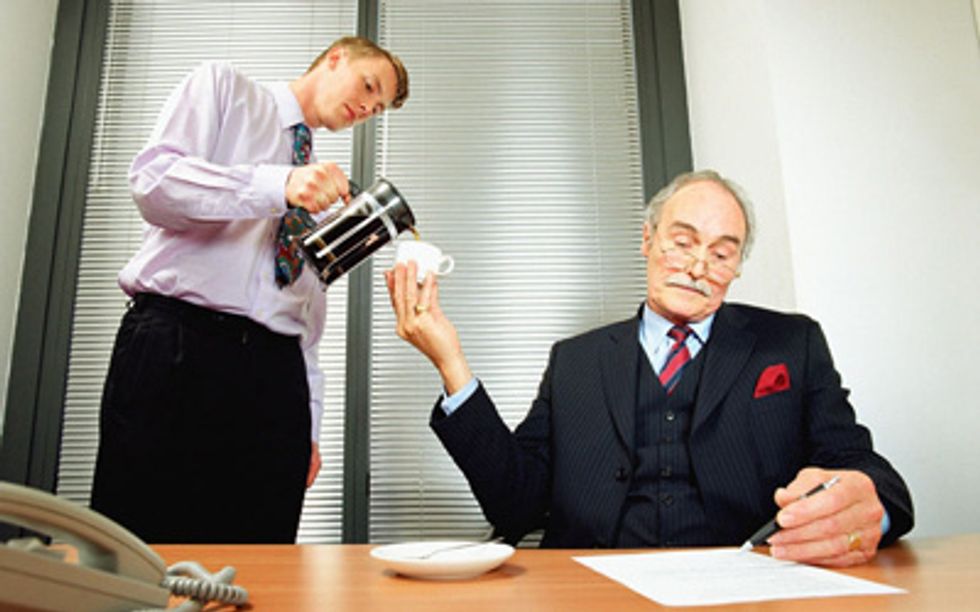 In a January interview with Bloomberg, Paul DeCamp, an attorney who works with employers regarding interns and labor disputes, said this about the original law: "If the intern did any productive work for the company it would -- at least based on the strict reading of the test -- be required that activity be paid, which is not to put too fine a point on it, ridiculous."
DeCamp didn't specify why the premise of paying someone for "productive work" is "ridiculous," but it's safe to assume his point of view is shared with the people writing him checks. Don't worry though, he also assured his interviewer that "if the intern is primarily doing grunt work, not learning skills, not learning about the industry, but is simply replacing work that would've been done by paid employees and therefore amounting to nothing other than free labor and with no discernible benefit to the intern, I think courts would still be willing to say that is employment." Here's the thing though, companies can always find a "discernible" benefit. In one lawsuit filed by interns at Hearst, judges ruled in favor of Hearst, despite the interns complaints about doing menial work while receiving no training. The reason for the ruling? The interns wanted careers in fashion and entertainment, and menial work constitutes "real-life experience" in their fields.
These are just the companies getting taken to court. The rampant abuse of the internship system is nothing short of systemic. In an article in Forbes, Susan Adams discusses an ad she found for the shoe company Salvatore Ferragamo. The ad was for an unpaid "retail internship" that included walking the floor and assisting customers inside of a Salvatore Ferragamo store in New York City. It's important to note that this article was from 2014, well before the labor department decided to make its rules a bit more lax. This is the kind of abuse that was possible.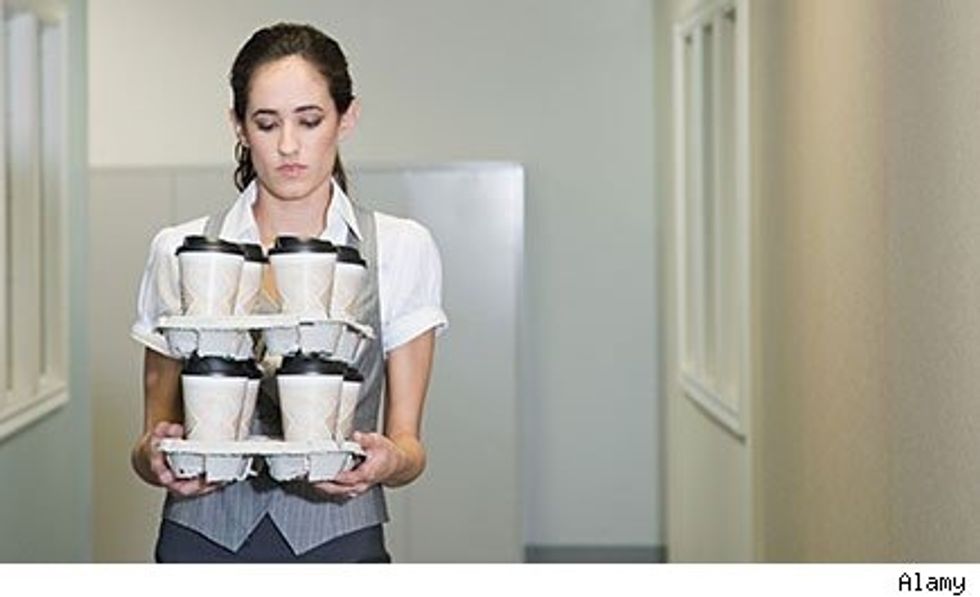 The fact of the matter is, the latest adjustments to the FLSA, makes the already largely unenforceable laws surrounding unpaid internships, completely moot. There's no federal regulation in place to stop companies from abusing their interns and using them for free labor. The only recourse before was for an intern to sue his/her respective company, and now that that's off the table, those who would work unpaid internships have no real ability to fight for their rights as workers. This isn't just a labor rights issue, however.
When it comes to unpaid internships, the list of negatives is a mile long. These programs overwhelmingly benefit people who can afford to work for free. The rest of us are not so lucky, and the result is a class of applicants that is made entirely of young, upper-class college students or graduates that is neither representative of the American labor force nor fair to the many qualified people who can't get into the industry of their choosing. This is not a simple matter of millennials complaining about their job prospects. Unpaid internships create a huge barrier to entry that fosters and feeds wealth inequality around the country. Without these internships, it's harder to get entry level jobs, and by extension harder to advance in your career. Regardless of the "educational benefits," some aspect of interns' work will always help the company, and that work needs to be classified as labor. If a business isn't prepared to hire their intern at the end of the program, then why take the time to train the intern? The intern's work will always benefit their employer in some way.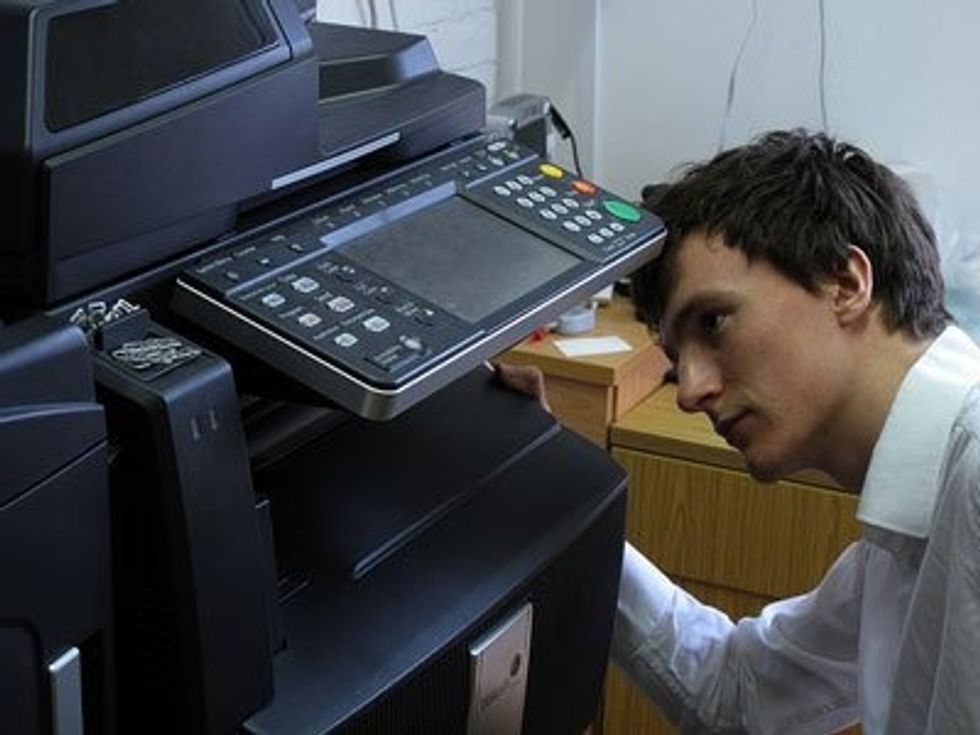 Unfortunately, companies are always going to bend the rules and try to convince unassuming kids to work for less than they're worth, but if we have a system in place that helps protect that kind of skulduggery, rather than the workers themselves, are we not equally culpable for the societal damage it causes? Plenty of HR departments have determined that paying interns the minimum wage isn't worth the overhead, and it's important to understand they aren't particularly concerned with the difference between learning and labor. A company not paying someone for their work is a cost saving measure. Nothing more. There should be no such thing as unpaid labor in this country. Pay your interns.
Keep reading...
Show less
What does an intern provide to a company and should they be paid for their work?
If you've ever searched for an internship, you know how rare it is to find one that's paid. Usually, the associated advertisements focus on how potential interns will benefit by working as part of the team at a top company, learning skills they'll use for the rest of their lives and networking with notable people.

However, some question the legitimacy of the gains from unpaid internships. Are students getting enough out of their internships if their bosses just choose to use them as secretaries and coffee runners? And how do unpaid internships contribute to income inequality? Let's examine a few aspects to keep in mind when considering whether or not interns should be paid.
Unpaid internships tolerated in ultra-competitive industries
A person who is trying to get his or her foot in the door and break into the entertainment industry or another extremely competitive field may reason that unpaid internships are not only common but also expected. That individual might think, "If I can just learn how things work at X Company, I'll have something great to put on my resume, and I might even get a job out of the experience. Considering those advantages, I'll figure out a way to get by without pay."
There's also the problematic reality that if a potential intern is unwilling to work for no pay, he or she can feel certain that dozens or even hundreds of other hopefuls would surely work hard without getting paid. Then, there's the assumption that if a person doesn't seize the chance to grab an unpaid internship, he or she might be completely out of luck since internships are so scarce and people are always willing to work for free.
Legal specifications to keep in mind
The stereotypical intern is someone dashing around from dawn until dusk, eagerly making copies and filling empty coffee cups for superiors. Although that dedicated individual might be making a strong impression regarding personal work ethic, those types of activities don't transfer to become future job skills. Some companies have taken bold stances and chosen to pay their interns, recognizing that they are assets to the team.
However, there have been instances where interns fulfilled duties that ended up being integral to a project's success, and they didn't receive a dime for their efforts. Many people do not realize that unpaid internships can result in lawsuits related to the Fair Labor Standards Act. There were two prolific cases associated with interns at Gawker and Fox Searchlight Pictures. Both argued because their duties were so integral to operations, they deserved payment.
According to legal rulings, unpaid internships have to occur in a primarily educational environment that benefits the intern. Also, the employer cannot take advantage of an intern and make that person do things that would necessitate a paid staff member receiving income for the work.
Unpaid internships highlight income inequality
People have also argued strongly that unpaid internships are luxuries for the economically fortunate. That line of thought makes sense, especially considering that many internships occur during the summer. That's a time when people who are not financially stable can't even consider applying for internships because they have to use that coursework-free season to make money that'll sustain them through upcoming semesters.
It raises the question of whether employers might be unintentionally preventing ideal candidates from applying for an internship because an unpaid option isn't financially realistic. Employers who offer paid internships bring a welcome element of equal opportunity to the internship candidate pool.
What must happen to help interns who take unpaid internships?
Indeed, paying interns or making them work for free is a decision that's up to employers. If they choose the latter, they must break the stereotype and reward worthy interns by letting them do things that'll genuinely benefit them in their future careers.
Of course, it would be feasible to assign interesting activities based on a person's prior performance. If someone characteristically shows up late and displays an obviously bored attitude while interning at a company, he or she would arguably not be a prime candidate for exciting and demanding responsibilities. On the other hand, when an intern manages time well, is inquisitive and otherwise meets or exceeds expectations, then the stage is set for bigger and greater things.
Also, employers need to consider that payment could be an incentive that helps them find the best, most highly motivated interns. If that happens, they might reduce hiring costs down the line because they can bring proven interns on board instead of having to dive blindly into the job market.
Hopefully, the influx of legal cases taken against companies that didn't pay interns for doing valuable work might inspire a change. Until then, it's up to interns to be assertive if they're continually only given menial duties during an internship. As long as they're performing well at a level that is at least as good as their peers, they can build a strong case that if payment is out of the question, they need to get educational ways to spend their time.
Keep reading...
Show less
The cost of higher education has been steadily increasing over the past four decades and that's not changing
Universities and other advanced schools of learning seem to be raising their prices at an alarming rate. Higher education costs have ballooned over 538% since 1985. To put this in perspective, healthcare has increased more than 286% and the consumer price index has gone up 121%. That means education costs are over four times what they were thirty years ago.
No wonder people are complaining. But with these price increases come a greater quality and a better educational experience than what was to be had twenty or thirty years ago. Whether college is a better overall experience than before is individual and subjective.
However, campuses are making improvements. They are getting bigger, more diverse and more academically expansive. Let's take a look at some of the positive changes you will be getting for your extra money.
High tech coursework
There were computers and technology thirty years ago, but nothing like today. You can visit a lecture in person or watch from a distant location online. You can watch it at a later time which suits your schedule. Online classrooms foster better communication with students and teachers.
Entire projects can be done online without the need for paper products. Teaching can be done in different and more effective ways. Technology has offered better ways to read, write and compute. Business, trades and manufacturing have embraced technology and are ever changing. Universities offer exposure and application of these technologies to their coursework and future profession.
Better food service
On campus dining has gotten more elegant and healthier. There are better choices and fresher produce. Canned and fried foods aren't as prevalent as they once were. It's common to have a fully stocked salad bar at every meal. Universities cater to those with special dietary needs.
Culturally diverse cuisine can be enjoyed right on campus. Wider menu choices are a norm. You can still choose to be unhealthy, but you have many more options than before. Satellite cafeterias serve those on the outer edges of campus. Some are even open to and frequented by the public. Gone are the cliché tales of miserable dorm food. These improvements cost more money.
Upgraded housing
Many universities or surrounding areas offer student housing which is on or close to campus. You get quick access to classrooms, school facilities, and sporting events in just a short walk. It's so much more fun when you can enjoy college living with your peers and not have to drive all over to get to your classes. Facilities have improved and now offer a higher standard of living.
Living communally can mean increased safety. Students don't have to risk driving through traffic to get to classes. Students live among each other and not the general public. They can look out for each other and be better aware of unwelcome intruders.
Yes, these improvements are part of why costs have risen. But these upgrades are investments to ensure that present and future students will have a beautiful place where they love to live. Better dormitories, expanded libraries and refurbished athletic centers attract and retain students.
Increased diversity
Campuses offer a more diverse student body and faculty than before. Your college experience will be much richer with exposure to fellow students and academics from different cultural and racial backgrounds. Learning together with people who don't look like you or sound like you encourages cooperation, collaboration and innovation.
Research shows diversity in education produces higher academic achievement and promotes better relationships between different cultures. A diverse, well-educated public is better for business, international relations, and national security. Plus, it's fun getting to know different cultures and different experiences. You will inevitably become more worldly, more open-minded, and more sensitive to other cultures.
Better support services
Campuses now offer a wider range of support services. Students can get help with financial aid and student loans. Tutoring services for students challenged by their new coursework can be obtained through the schools. Counseling services, job placement assistance, even assistance with finding housing can be facilitated by the university. It's no longer uncommon for a campus to have its own health clinic or urgent care facility.
There are more people in our country than there were thirty years ago. It stands to reason that with more people come more students and a greater need for higher education. With this demand comes an increase in the need to renovate and expand academic facilities and programs.
This is always going to result in increased costs. The cost of college is definitely inflated more than it necessarily needs to be. However, the increase in and of itself is to be expected with time. If you are old enough to have children attending college, you will notice that their college experience will be much more diverse and multi-faceted. So is that worth the increased costs?
Whether you agree or disagree doesn't mean you are going to like shelling out all that money every year, or that news of an increase is going to make you cheer for better quality. They say you get what you pay for. Do you think college is worth the money? Let us know in the comments!
Keep reading...
Show less
It's important to make your workplace a healthy, mentally stimulating environment for yourself.
Some people are lucky enough to work in jobs that keep them fit year-round, like Pilates instructors and Olympic athletes. The rest of us deal with prolonged sitting, donut days and weekly birthday celebrations, and then work on recovering in the after hours. But don't let those 8-hour days sabotage your efforts. Follow these tips to help keep you on the healthy track while at work.

Plan meals and snacks in advance
Men and women who plan their meals are much less likely to be obese than those who don't, according to a 2017 International Journal of Behavioral Nutrition and Physical Activitystudy. The same study also found that people who planned their meals enjoyed better variety and improved diet quality. Depending on your goals and eating habits, improving the quality of your meals may help you lose weight.
Another benefit to meal planning is that it leaves uncertainty off the table. When you know when and what you're going to eat, you're less likely to much on junk food.
Meal planning includes breakfast too. When you've eaten a healthy, fiber-filled breakfast, you'll be satiated for longer and will be less likely to hit the vending machine before lunch.
Eat more Lipotropic foods
While you're planning those work-day meals, consider adding more lipotropic foods to the mix. Lipotropic foods contain organic compounds that break down fat stores, prevent excess fat storage and help cleanse the liver of toxic build-up.
Major lipotropic nutrients include methionine, choline, inositol, betaine and vitamin B12.
Consider packing lunches with the following lipotropic-rich foods:
Vegetables
Broccoli
Eggplant
Spinach
Beets
Beans & nuts
Brazil nuts
Almonds
Flax seeds
Soy beans
Animal proteins
Grains
Quinoa
Oatmeal
Barley
Brown Rice
Hydrate well
Although it can be difficult to track how much water you're drinking at work, you must stay hydrated throughout the day. Dehydration can cause you to be drowsy and sluggish, which aren't desirable conditions at work.
Water has many health benefits, including its ability to help flush out toxins, maintain regularity and improve your complexion.
Try getting between six and eight glasses of water every day and up your intake of fresh, juicy fruits. These offer another great way to help keep you hydrated.
Make a habit of washing your hands
Throughout the work day, we encounter many people and surfaces that carry germs. Germs cause infection and this is how we get sick. To keep yourself healthy, wash your hands periodically throughout the day with soap for a minimum of 10 seconds at a time. Research done by Rutgers University shows that this is the most effective way to remove germs.
How often you wash your hands is up to you, but you should be washing after every time you use the bathroom and before you eat. If you have a cold, wash your hands more often to avoid spreading germs around the office.
Limit caffeine
Caffeine will give you a boost of energy to help start your day, but it can also lead to a mid-afternoon crash when the effect wears off. If you're drinking too much coffee, it can aggravate the nervous system and cause the adrenal gland to release cortisol. This is similar to being in a constant state of stress, and that's not good for your health. Work can be stressful enough. Limit the caffeine to one to two cups of coffee or tea per day to avoid negative consequences.
Continue your healthy habits while at work, and it'll be easier to maintain them at home. A healthy lifestyle includes a balanced diet, regular exercise and good habits. Try to keep these things going regardless of where you are and you'll be on the right track.
Keep reading...
Show less
One woman's story of a mother who worked full-time and how it affected her
According to the U.S. Department of Labor, slightly less than half of all married households have two working parents. I am in that 47 percent of kids who grew up with a mother and father who worked full-time; they worked throughout my childhood and well into my adult years. (Despite their current empty-nester status, my parents still work full-time, with dreams of retirement somewhere over the 401(k) Rainbow.) Many of my friends, on the other hand, grew up with stay-at-home moms, self-proclaimed homemakers or housewives, who between their child's violin practice, doing carpool and running the booster club, spent plenty of quality time with their children.

Millennial women have a unique to-work-or-not-to-work dilemma

Here's my theory: Millennial women have a unique to-work-or-not-to-work dilemma. Half of us were raised by women who did not work, yet as young women, we are tasked with closing that pesky gender gap by working and climbing the corporate ladder.
The point of this piece is not that all women should want to be working moms, or that being a stay-at-home mom is bad. While I am not a mother, I have spent enough time babysitting whiny kids and barfing babies to believe it when people say being a mom is a full-time job. My point in discussing the benefits of being raised by a working mom, and the conclusions I drew from the experience, is solely this: Employed moms should be relieved of working-mom guilt, and future stay-at-home moms should not face ridicule for not "leaning in" far enough.
The most important thing I learned about having a mom who worked full-time is that moms are individuals. Despite the simplicity of that statement, it was an ah-ha moment for me to learn.
My mom, Alexandra "Alie" Pruner, considers herself first and foremost a mother, which makes sense given that she carried me inside her for nine months and has spent enough money on my education to fund a small country. Growing up with a working mom made me realize, though, that in addition to being a parent, my mom is also a spouse, a co-worker, a Democrat, a mentor, a daughter, a feminist, a shameless lover of Dwayne "The Rock" Johnson movies and many other things. My mom spent an entire lifetime in many of those roles long before my brother and I came along; she chose to live those roles because it made her happy.
By working full-time, my mom was a better mother to me. She was happier as an individual, thus making her a more compassionate, aware and present

Not everybody is meant to be a working mom, but for my mother, work is a necessity. She was forced to be independent at a very young age, and making strides in the corporate world makes her happy. She works on the weekends, has a fifth appendage — also known as her BlackBerry — and has probably led a board meeting via conference call during most of our family vacations. She is a pioneer for women in her industry, and much like myself, although on a much grander scale, she seeks to relieve working moms of the guilt they experience for leaving their kids at home.
By working full-time, my mom was a better mother to me. She was happier as an individual, thus making her a more compassionate, aware and present mother when she got home from work. She may not have been the person who picked me up from school or cooked us dinner every night — thank goodness for that, by the way, because she is a horrible cook — but she was a better mom for making herself a happy individual even when it made her feel guilty. I love her even more for having the courage to work full-time during an era, when women were encouraged to be wives or mothers first — and people second.
I hope our generation affords women the right to choose what type of lifestyle is best for them as individuals, and frees them from any guilt or ridicule for making their choice. Closing the gender gap and modern feminism comes down to the perception and treatment of women and their decisions. It is about relieving working moms, like mine, from feeling shame, and preventing future moms from feeling that being a stay-at-home mom is not enough.
I am not upset that my mom missed a few soccer games. I am proud she knew that to be the best mother possible, she had to be the best version of herself as an individual first. I hope she feels she can wear the titles CFO and mom with equal pride, because the way she has inspired me, she definitely should.
Keep reading...
Show less