We've all been there. You were gifted a dumb present that you'll never in a million-zillion years ever use and you're too polite to tell anyone any differently. It sits at the bottom of your drawer for months, then years. And when you finally feel like enough time has passed, you can throw it out in good conscience.
A return is almost always out of the question. Plus, gift givers don't often include a return receipt, and we all know we wouldn't dare ask for one. I'd rather admit to a crime than confess I don't like a gift - how insulting to the gifter's sense of aesthetics.
And-hey, I have limited drawer space. Who can keep these unwanted gifts for six months when there isn't any space for them? I hate clutter, and unwanted gifts are just that.
This year, I am making an effort to swiftly remove any unwanted gifts from my house without hurting anyone's feelings…and potentially benefiting others. As the old saying goes, one man's trash is another man's treasure. And thank goodness for that.
From the The Guardian:
"According to research published this week by the consumer body, one in four people (24%) received an unwanted or unsuitable gift for the Christmas of 2021. Meanwhile, a separate study by the personal finance comparison site Finder said £1.2bn was wasted on unwanted Christmas gifts each year."
Come to terms with the fact that you will never use that gift and follow these quick tips to offload those unwanted gifts:
Donate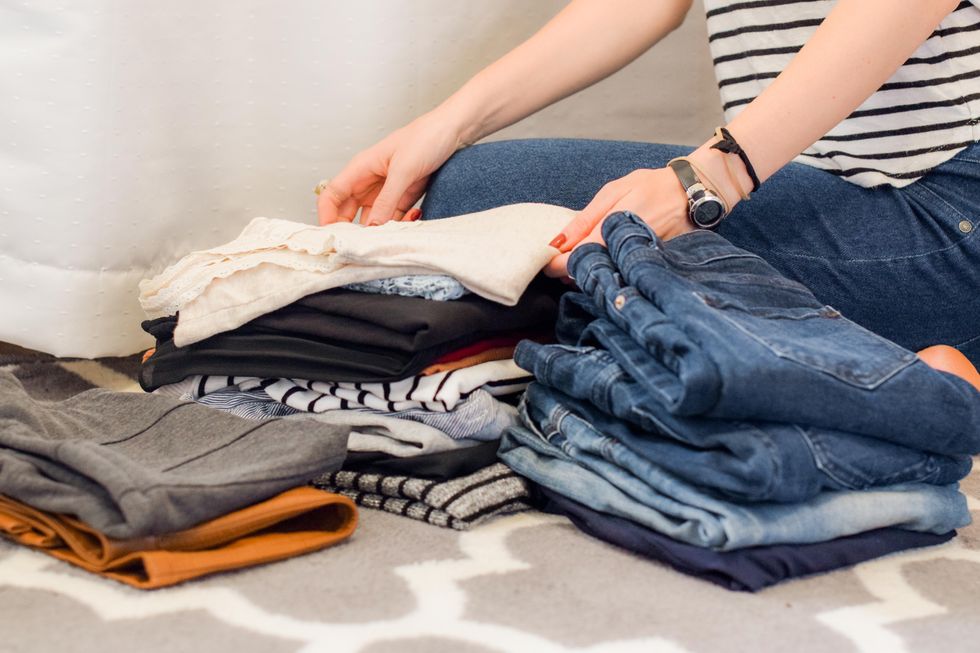 Sarah Brown via Unsplash
The most obvious choice for those unwanted pairs of mud-green sweat socks and that same fluffy robe you get every year from your Aunt Judy is to donate them. Just round up everything you don't want and Google the donation center closest to you.
This is also a fantastic excuse to purge your closet of that pile of stuff you've been meaning to get rid of. A few bags of give-away-clothes will get your spring cleaning out of the way early.
Sell Them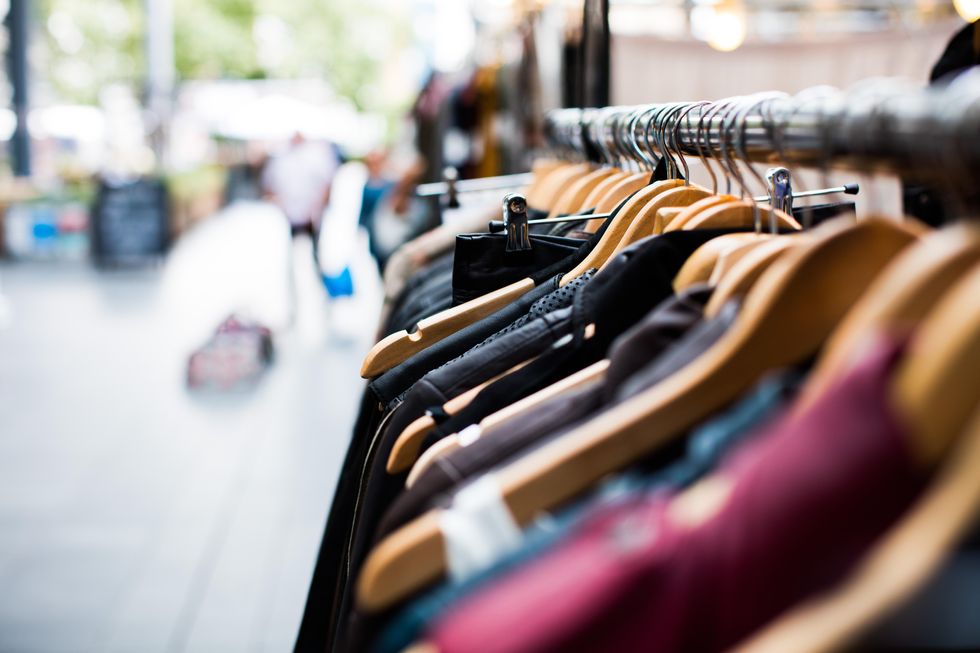 Artificial Photography via Unsplash
Resale websites are all the rage right now. If you got a pair of pants that don't fit or a sweater that isn't your style, resell them on a website dedicated to just that. Sites like Poshmark, Mercari, and DePop are known for selling those trendy pieces of clothing you barely used.
Thrifting has never been hotter. Hop on the trend while people are constantly perusing sites for the hottest deal. Then reward yourself for being so virtuous, by dropping the cash on some fabulous things you'll actually wear!
Re-Gift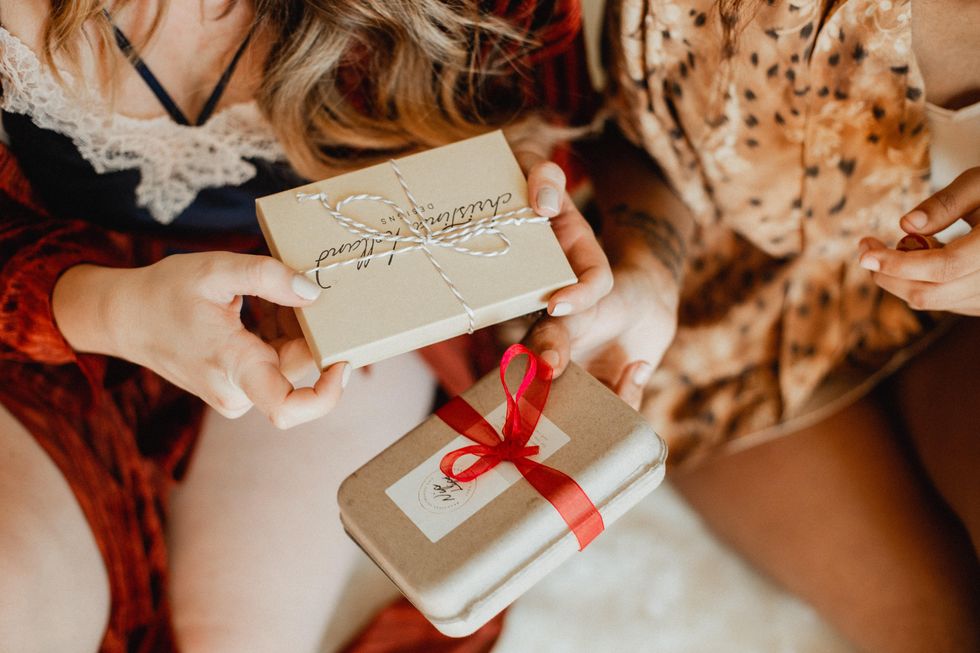 Jackie S via Unsplash
If you got something that you think one of your friends or family can benefit from, why not give it to them? There's no shame in revealing that it was a gift and you don't want it anymore…as long as you aren't re-gifting to the person who gave it to you!
Or, keep the gifts to re-gift at a later date. You never know when you're going to need a last minute gift. You'll thank yourself later.
Attempt a Return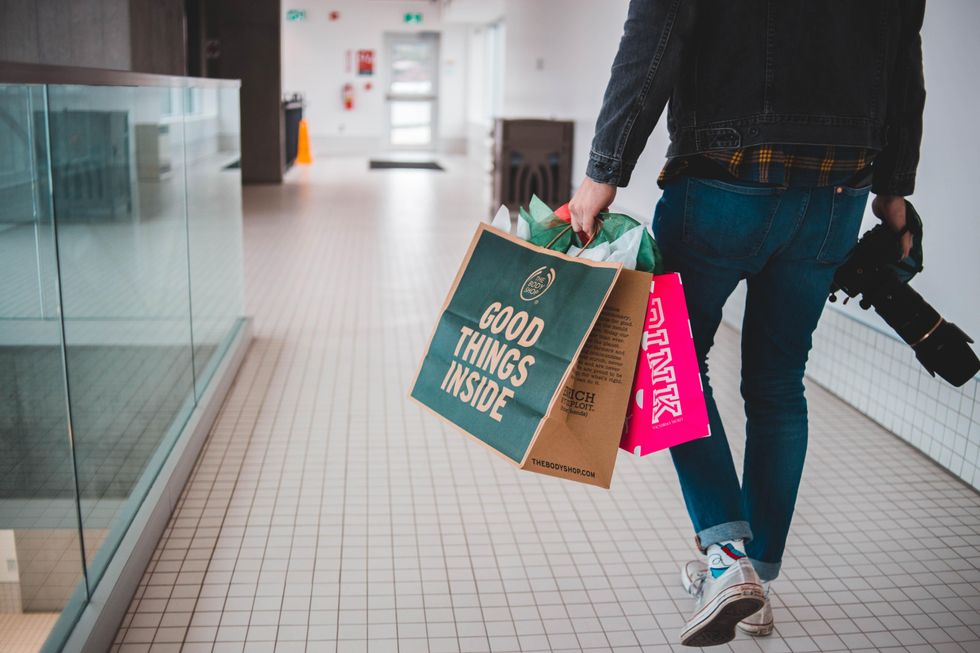 Erik McLean via Unsplash
If your item still has a tag, you can make a valiant effort to return to the store. If you can make your case, many stores won't want to fight you on it. They may be forgiving and grant you store credit at the very least.
The refugee crisis hasn't gone anywhere. But news outlets and political leaders everywhere are ignoring it—and xenophobia is making it worse.
Around 2015, the so-called European refugee crisis was topping every newspaper headline. Reports of the 5.2 million refugees pouring in from Syria and other war-torn countries that year led to mass calls for mobilization to create infrastructure and support systems for displaced peoples. The photo of Alan Kurdi, the drowned three-year-old who provided a name and face to the crisis, sparked international acknowledgment and inspired humanitarian activists all over the world.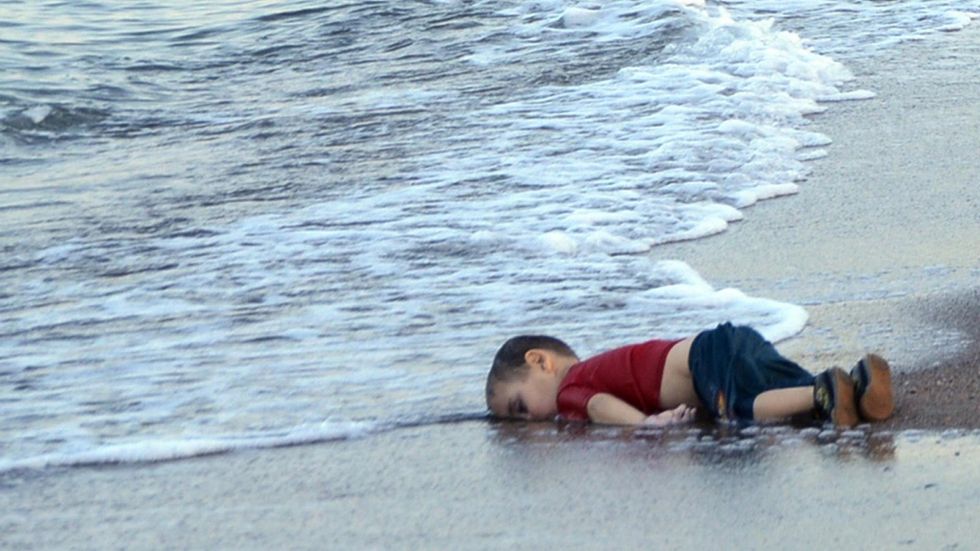 Alan Kurdi, via Medium
But that was four years ago. What has happened to those 5.2 million since then?

Firstly, there are a lot more than 5.2 million now. According to the UN, as many as 63.5 million people have had to flee their homes because of conflict since World War II; and today, roughly eight thousand people per month arrive in Greece, Italy, and Spain from Syria, Guinea, Algeria, and neighboring countries. These numbers are staggering; the lives they describe are almost impossible to imagine. But each figure corresponds to individual experience and a body that likely has crossed countless miles of ocean to arrive on European shores. Though it is impossible to generalize their stories, the majority of these people are currently stranded in liminal places like refugee camps or living as undocumented citizens without access to rights, living wages, and other protections.
According to the Aegean Boat Report, around 20 boats have arrived on the Greek island of Lesvos alone in February 2019, carrying a total of 791 people. Lesvos's Moria Camp holds somewhere between eight to ten thousand refugees; it was initially designed to hold ten. Many have been there for over half a decade, and the conditions in the camp are becoming more and more unlivable by the day.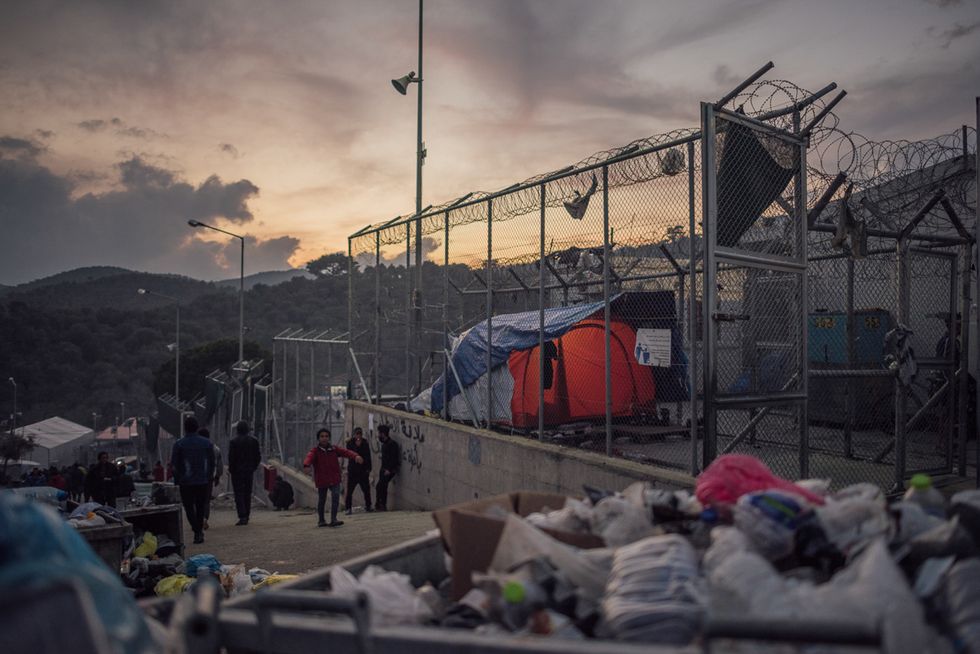 Moria Camp, via Al Jazeera
Many refugees go through hell and back to get there. Left with no choice but to flee violence and unlivable conditions, many spend thousands of dollars on hiring a smuggler who could carry them across the sea. The journey is treacherous—smugglers sometimes have deals with authorities or even pirates, and recent reports have revealed that the journey is more dangerous than ever before, with 1,600 to as many as 2,730 people dying at sea in 2018. The UNHCR released a report which argued that although the official number of migrants crossing the Mediterranean fell last year, this was likely due to "reductions to search and rescue capacity coupled with an uncoordinated and unpredictable response to disembarkation." This in turn, "led to an increased death rate as people continued to flee their countries due to conflict, human rights violations, persecution, and poverty." As the world forgets, the little structure and safety netting that does exist inevitably falls apart.

The news is a strange beast. Some stories can dominate for months and fade out so suddenly it's almost like they never happened; particularly shocking acts of individual or random violence can consume headlines while systematic, long-term horrors can fade away, having lost their ability to capture audiences' attention. With countries like South Sudan, Yemen, and Afghanistan steadily experiencing mass exoduses for years and years at a time, and with the inundation of tragic stories and gory photographs from Syria, it's easy for ongoing horrors to slip underneath an ocean of facts and figures that seem too overwhelming to address.
It's also easy for governments to shirk off responsibility for taking in refugees, seeing as technically they are stateless and, therefore, are not protected by any citizenship rights. Though the Universal Declaration of Human Rights guarantees basic protections for all people on earth, it does not specify which countries are responsible for providing these protections.
But every political decision manifests in lived experiences. For example, when migrants arrive on the shores of Lesvos, they are sometimes met with volunteers who provide water and transportation to the camps. Families and individuals are assigned at random to tents, which are crammed next to each other, creating unlivable conditions.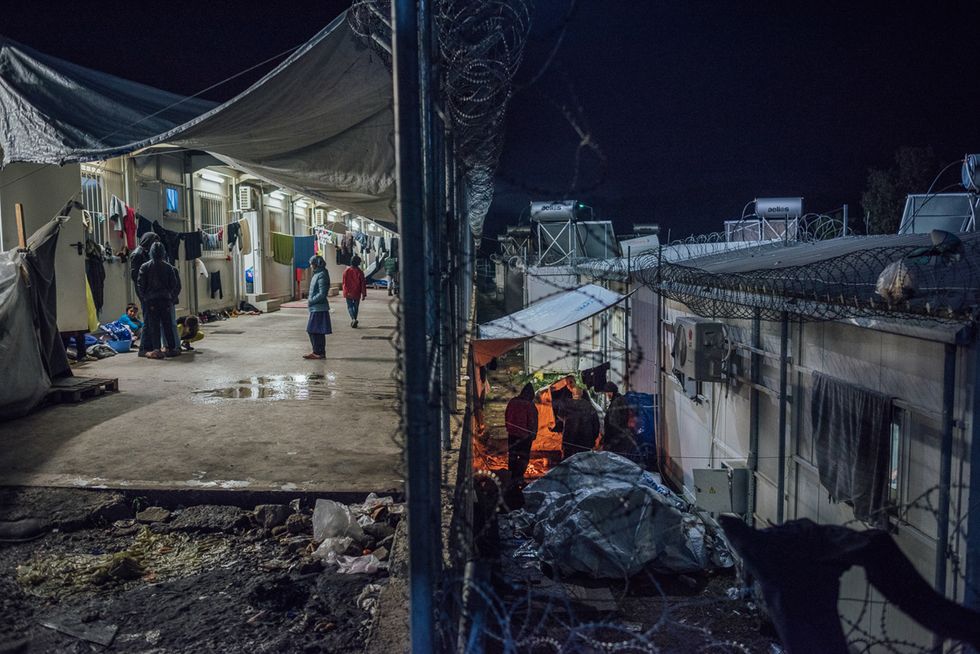 Image via aljazeera.com
Lesvos, in particular, has an extensive volunteer population, but overall aid groups often work as band-aids, failing to heal the sources of a larger issue and failing to structure a pathway forward. Instead, aid groups and refugees languish on Lesvos, in the grey area of statelessness and global amnesia. NGOs are gradually shifting their focus to working with refugees and locals to develop long-lasting relationships and skills, which can propel migrants forward into new lives.

But in light of the antipathy many locals hold towards newcomers, and also because of the trauma, language barriers, or other struggles that migrants face, the process of adjustment is challenging and will require individualized attention, patience, and cohesive efforts. Reports reveal that the majority of refugees fleeing severe conflicts will have vestiges of trauma; the IRC reported high levels of depression and PTSD among refugees across the board.
A 2011 Oxford University study found that the best way for refugees to move forward is through integration into life in their new countries. Solutions lie in treating the wound at its source, addressing xenophobia, and fighting for fair opportunities to education, jobs, healthcare, and other vital structural support systems. On the other hand, stranding migrants in places like Lesvos—where they live in unsanitary and dangerous conditions, surrounded by strangers who may also be experiencing trauma, with no idea of if or when they will be able to leave—is a product of a collective worldwide amnesia, a refusal to see what is happening in real time.
Long-term, slow-moving challengers are not foddered for breaking news. Particularly massive floods of refugees might pique the interest of a world leader; an artist might draw attention to the crisis through an installation in a busy city; but always, the cycles of violence and erasure continue as the world gets caught up in shinier, brighter topics. But remembering and acknowledging what is happening is the first step to moving in a new direction.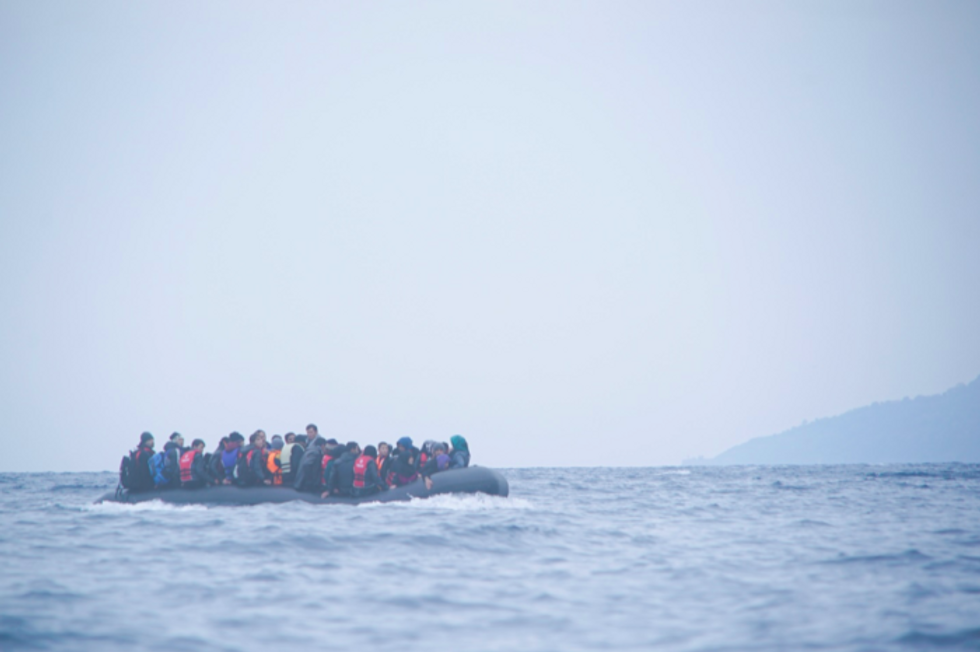 Image via Oxfam Novib Academy
---
Eden Arielle Gordon is a writer and musician from New York City.
Trump threatens to close the border completely, despite having no authority to do so.
On Sunday, a group of Mexican migrants reportedly rushed the San Ysidro border crossing near San Diego, drawing tear gas from Border Patrollers. Consequently, the crossing was closed for several hours. Homeland Security Secretary Kirstjen Nielsen later said the closing of the border was "to ensure public safety in response to large numbers of migrants seeking to enter the U.S. illegally." According to the Washington Post, "At least two dozen tear gas canisters could be seen on the Mexican side of the border after the migrants eventually turned back."
Images from the incident, shot by Reuters photographer Kim Kyung-Hoon and showing young children fleeing the tear gas in obvious distress, have elicited outrage across the country. The photos also appear to contradict Republican propaganda claiming the migrant caravan was full of criminals.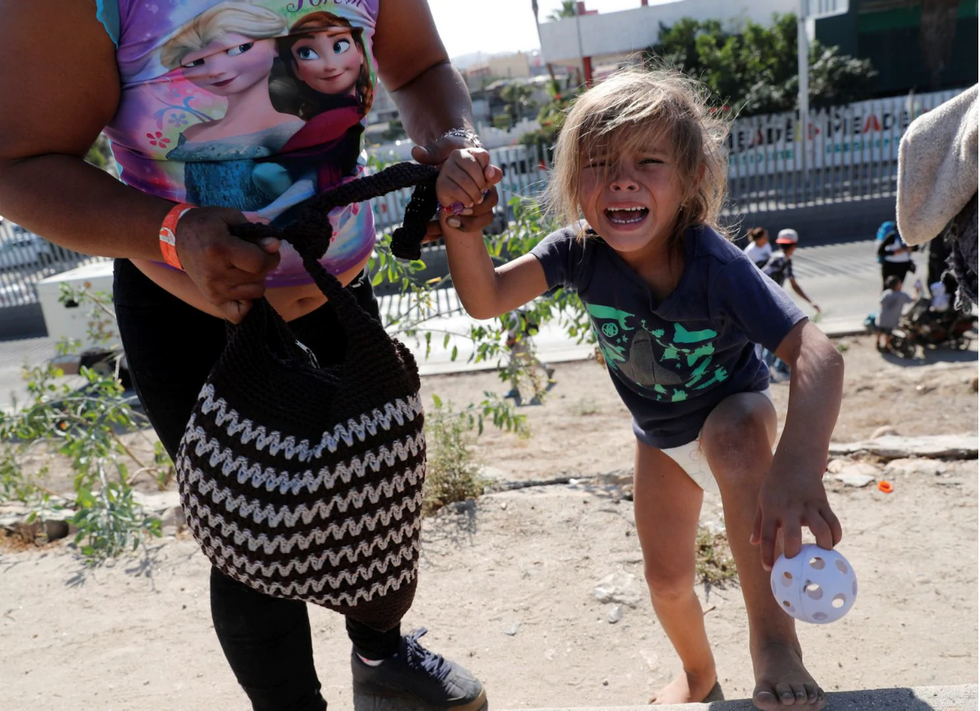 Kim Kyung-Hoon/Reuters
Senator Brian Schatz, D-Hawaii, condemned the extreme measures taken by border patrol, tweeting:

Tear gas across the border against unarmed families is a new low.

— Brian Schatz (@Brian Schatz) 1543185824.0
Gavin Newsom, the Democratic governor-elect from California, echoed this sentiment, saying:
These children are barefoot. In diapers. Choking on tear gas. Women and children who left their lives behind -- se… https://t.co/r3SXbDyGGW

— Gavin Newsom (@Gavin Newsom) 1543208589.0
On Monday, President Trump addressed the border closing by threatening to close the border permanently and calling for the deportation of the tear gassed migrants.
Mexico should move the flag waving Migrants, many of whom are stone cold criminals, back to their countries. Do it… https://t.co/IqgnrBTQFl

— Donald J. Trump (@Donald J. Trump) 1543231181.0
Despite this inflammatory claim, there are no legal provisions that would allow Trump to close the border in its entirety. Additionally, by law, asylum seekers must be allowed to present their case to a U.S. judge if they're able to cross the border. This means that the migrants who were tear-gassed on Sunday were not there illegally at all, and U.S. officials are required by law to consider their claim before deporting them back to Mexico. Yale Law School's Harold Hongju Koh, former legal adviser to the State Department, said that what Trump does not understand "is that everyone crossing our Southern border is not illegally present. Those with valid asylum claims have a legal right to assert those claims and remain."

But as the number of migrants waiting at the border grows and as Trump's anti-immigration policies and rhetoric cause longer and longer delays in the hearing of these cases, illegal immigration actually becomes more likely, not less. Wayne Cornelius, professor at the University of California, San Diego and expert on the border, told the New York Times, "The longer the caravaners stay in Tijuana, the more likely they are to succumb to the temptation to cross illegally into the U.S." So the Trump administration's anti-immigration stance is not only perpetuating a false impression that immigrants at the border are breaking the law, but also making the illegal immigration they're supposedly so opposed to more likely than ever.
Now, Trump is reportedly working with the Mexican government to add further peril and hardship to the journeys of these migrants. Trump tweeted on Saturday:
Migrants at the Southern Border will not be allowed into the United States until their claims are individually appr… https://t.co/1rhhYBhKvM

— Donald J. Trump (@Donald J. Trump) 1543103365.0
This provision, which the new Mexican government is reportedly agreeable to, would further violate asylum laws, which state that the United States must ensure that individuals waiting for asylum are safe not only from a hostile government, but from gangs and other threats. It would be nearly impossible for America to ensure asylum seekers this kind of protection while they're still in Mexico, and it would undoubtedly require a massive allocation of resources to do so. The American Civil Liberties Union immigration attorney Lee Gelernt told the Washington Post on Sunday night, "We believe it would be impossible for the U.S." to ensure asylum seekers safety while still in Mexico.
The truth of the matter is that these migrants are not the villains Trump has made them out to be, as they're merely seeking a better life for themselves and their families. Andrés Medina, 22, who left Honduras to escape gang recruitment and was a part of the group that rushed the crossing, said, "We've got to try one more time, we don't even have weapons." He added, "We just wanted to cross."
Brooke Ivey Johnson is a Brooklyn based writer, playwright, and human woman. To read more of her work visit her blog or follow her twitter @BrookeIJohnson.
"This caravan cannot come to the United States. They will not be allowed in," said Department of Homeland Security Department Secretary Kirstjen Nielsen.
Thousands of asylum-seeking migrants are making their way towards the U.S.-Mexico border, and President Trump wants to stop them.

The administration is looking at ways to crack down on border crossings as a means to rally his political base ahead of the midterm elections, specifically taking aim at the controversial migrant caravan that left Honduras on October 12th.
Reportedly still more than 1,000 miles from the U.S. border, the caravan's exact numbers are unknown amidst conflicting accounts. The Mexican government estimates the number of people taking part in the caravan has fallen below 4,000, while United Nations officials assisting Mexican authorities said Monday that more than 7,200 people had participated. Alex Mensing, a U.S.-based organizer with the humanitarian group Pueblo Sin Fronteras claimed the size of the caravan has swelled to 10,000.
Officials said they are considering all options for sealing the border, including denial of Central American asylum applications based on the so-called "travel ban" of 2017, which a deeply divided U.S. Supreme Court upheld as a legitimate use of executive authority. No final decisions have been made, they said, citing legal challenges as a barrier to some of the more aggressive methods.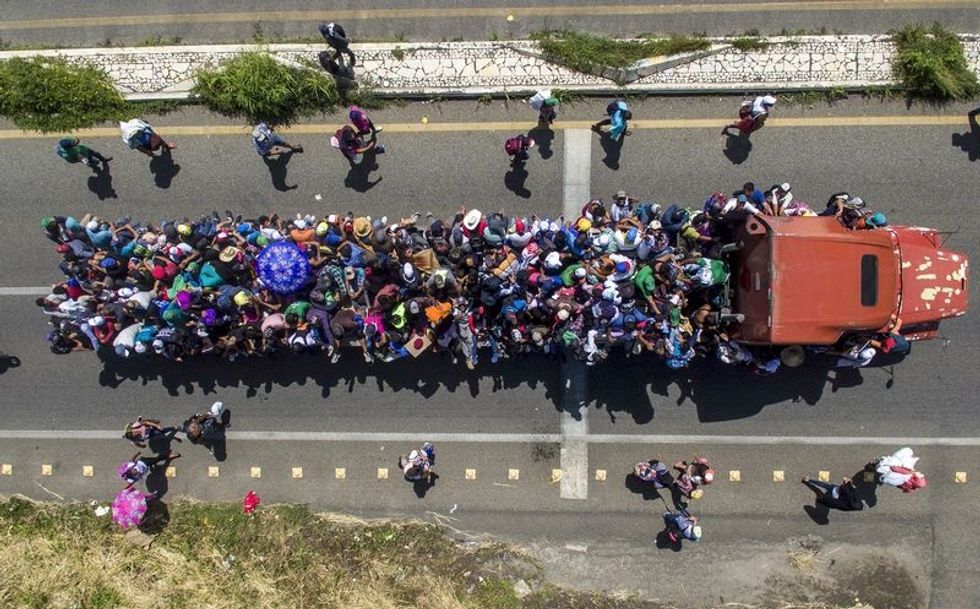 Pedro Pardo/AFP via Getty Images
"The administration is considering a wide range of administrative, legal and legislative options to address the Democrat-created crisis of mass illegal immigration," a White House official explained. "No decisions have been made at this time. Nor will we forecast to smugglers or caravans what precise strategies will or will not be deployed."

The details are expected to be finalized by early next week in a speech by the president. In the meantime, the Pentagon is preparing to deploy at least 800 troops to the border to confront the caravan.
Department of Homeland Security Department Secretary Kirstjen Nielsen said Thursday night, "If [the migrants] come here illegally with no legitimate reason to stay, they absolutely will be apprehended and removed immediately," she said. "To ignore, basically, refuge and continue, in some cases, to come to the United States raises questions of what their real motives are."
To those in the Caravan, turnaround, we are not letting people into the United States illegally. Go back to your Co… https://t.co/Er8gCUfVYU

— Donald J. Trump (@Donald J. Trump) 1540492267.0
Human Rights First, a non-profit and non-partisan rights group, spoke out against this proposed regulation, saying President Trump is "misinterpreting the law."

"The fact that the president can apply it to asylum is where we say no," said Jennifer Quigley, an advocacy strategist for refugee protections with Human Rights First, a non-profit and non-partisan rights group. She explained that such a move from the Trump administration would be a violation of the U.S. Constitution's due process clause and obligations under international law, such as the Refugee Convention.
Marielena Hincapie, executive director of the National Immigration Law Center agreed that closing the border would do more harm than good. "This is going to impact a large range of people coming through who may or may not be part of the caravan, other people who are seeking asylum, or other forms of visas," she said. "A lot of people are simply coming over to do business."
---
Joshua Smalley is a New York-based writer, editor, and playwright. Find Josh at his website and on Twitter: @smalleywrites.