Pogues frontman Shane McGowan was an ancient 65 when he died on November 30. Television producer Norman Lear was a youthful 101 when he left this realm on December 5. No doubt his zest for life kept him going for so long – and his zest for controversy.
Norman Lear's work was an integral part of American life in the second half of the 20th Century. Television programs like Maude, Sanford and Son, and The Jeffersons dragged television out of the 1950s and into the real world. As Variety states: "Lear's shows were the first to address the serious political, cultural and social flashpoints of the day – racism, abortion, feminism, homosexuality, the Vietnam war – by working pointed new wrinkles into the standard domestic comedy formula. No subject was taboo: Two 1977 episodes of All in the Family revolved around the attempted rape of lead character Archie Bunker's wife Edith."
All in the Family, which ran on CBS from 1971 to 1979, typified the clash of generations. Middle-aged bigot Archie Bunker – played by Carrol O'Connor – was a right-wing King Lear in Queens, raging at the radical changes in society. Archie didn't let ignorance get in the way of his opinions; once he argued that people who lived in communes were communists. The thing is, the old dog was actually capable of learning new tricks. Archie never evolved into any kind of saint. But over the nine seasons "Family" aired, experience taught Archie the benefits of listening to (and respecting) viewpoints far different from his own.
All in the Family was the jewel in Lear's crown, but don't forget the highly popular shows One Day at a Time (which featured Bonnie Franklin as a divorcee raising two daughters in the Midwest) and Mary Hartman, Mary Hartman (with Louise Lasser as the titular figure in a parody of soap opera conventions). Good or bad, Lear's work was never indifferent.
More recently, you may have heard about Lear's lively activism. His TV shows were themselves arguments for free and unfettered speech, and Lear supported a slate of liberal causes. In 1981 he founded People for the American Way. The organization's website describes the ways that PFAW has "engaged cultural and community leaders and individual activists in campaigns promoting freedom of expression, civic engagement, fair courts, and legal and lived equality for LGBTQ people."
Lear's life was a long and fulfilling one. In 1978 he was given the first of two Peabody Awards, the most prestigious award in television. "To Norman Lear," it reads, "...for giving us comedy with a social conscience. He uses humor to give us a better understanding of social issues. He lets us laugh at our own shortcomings and prejudices, and while doing this, maintains the highest entertainment standards."
A pioneer, a gadfly of the state, a mensch. To paraphrase a lyric from All in the Family's theme song, "Mister, we could use a guy like Norman Lear again."
Billionaires' private charities help them push personal agendas on the world—when they aren't just dodging taxes.
Don't you just love stories about people giving back?
While there's a lot of greed out there, some of the richest people on Earth realize how lucky they are and decide to share the wealth.
Just look at Jeff Bezos of Amazon and his decision to donate $100 million to food banks. It's a lot more than you and I (and several large families put together) will ever give to charity… Because it's more than we'll earn in our entire lifetimes.
It's more than you could fit in the trunk of your car in stacks of $100 bills! If you put it all in a basic savings account, you and me and those several families could all easily live off the interest alone!
Actually, when you think about it like that, it's kind of more money than any one person could ever need or even spend on anything normal...
Sure, if you want to travel the world in a luxury blimp, eating meals out of the skulls of dead celebrities, you could spend it all pretty easily. But if you're just trying to have a happy, comfortable life, $100 million isn't much better than an $80,000 salary.
Fixing the World's Problems
So why doesn't any of these mega-billionaires like Jeff Bezos, Michael Bloomberg, Elon Musk, or any one of the Walmart Waltons just give away their riches and go down in history as the person who ended world hunger? At an estimated cost of $20 billion a year, each of them could afford to end homelessness in America for between two and eight years.
They could even keep a few car trunks stuffed with hundreds so they could continue living like kings and hunting olympic athletes for sport. And imagine how much all those people could improve their lives if they had stable places to live and sleep.
It must not be that simple... Because if private greed was the only thing standing in the way of transformational change, governments could have collected all that wealth with some steep taxes and made the world a better place. There has to be some reasonable explanation for why these people don't just give it all away…
In this series we are looking at a number of prominent myths around philanthropy, including the notions that billionaires' "wealth" is substantially different than money, and that they are important patrons of the arts.
Previously we debunked the ideas that charity is better than "government handouts" and that it's even possible for billionaires to be generous, but today we'll look at the question of whether their private charitable foundations are powerful forces for good.
Myth: Those foundations do a lot of good though
The Myth: They might not be as good as well-funded government programs, but in the absence of the political will to raise taxes and establish those kinds of programs, the private charitable foundations of billionaires do a lot of good and are a great option for helping people in need.
Why It's Wrong: There's no doubt that some of those foundations have truly helped people in significant, life-changing ways. But, generally speaking, the stated charitable missions of these organizations are secondary to their function as tax havens.
Adam Ruins Everything - Why Billionaire Philanthropy is Not So Selfless | truTVwww.youtube.com
In the past these organizations were a useful way for anyone lucky enough to be leaving assets in excess of ~$600,000 to their loved ones to avoid the estate tax. These days the estate tax has been gutted to the benefit of no one who has ever earned anything, and the amount has been pushed above $11,000,000. But there are plenty of people who still want that loophole or enjoy the prestige that private charitable foundations provide them.
Often private LLCs directly controlled by the billionaire funders, these foundations allow for income not only to evade income tax, while earning the donor a tax deduction on top of that. Of course in order to qualify for these benefits, the organization must meet the requirements of a non-profit, but the standards aren't exactly strict.

What Billionaires Want
Not only can the organization focus only on the issues that matter most to a person with ungodly amounts of money (a cure for all the papercuts they get from flipping through their stacks?), they only need to spend 5% of their investment assets annually. And they could choose to spend that amount on administrative costs and salary for the friends/lackeys they've chosen to run them.
You basically have to be as blatantly self-serving and corrupt as Donald Trump—spending other people's money to buy a portrait of himself—to come under any real scrutiny, and even then it's only if you're running for president...
On top of that, these foundations are free to grow their assets through investments—even in for-profit industries that work in diametric opposition to the foundations' stated goals. Consider the fact that—until Bill Gates was publicly shamed into divesting—the Bill and Melinda Gates Foundation was heavily invested in fossil fuel companies.
Apart from their horrifying impact on climate change, these companies are among the worst offenders on Earth in terms of polluting fresh water resources. If only there was a charitable foundation that was focused on preserving and cleaning water supplies in developing countries. Like, for instance, the WASH program…of the Bill and Melinda Gates Foundation.
Worse still, many so-called charitable donations end up going to think tanks, university branches, and political advocacy groups that fund and promote research and policy initiatives that support the interests of the wealthy.
The effect is to amplify ideas that ultra-wealthy already believe and what they want to be true. If you were a researcher who had reason to believe that increasing the top marginal tax rate to 90% could solve all of our nation's most pressing problems, you would struggle to get your research funded. But if you managed to complete it and get it published, there would immediately be 10 well funded studies seeking to disprove it.
The Bill Gates Approach to "Fixing" Education
Look again at the Bill and Melinda Gates Foundation. Not only does it give a lot of money to so-called good causes that primarily serve the wealthy, but even when the foundation is focused on trying to do actual good they often end up hurting more than they help.
Among its primary focuses has been revamping America's public school systems, which has involved billions of dollars being spent on various initiatives to change the way teachers are trained, the way children are taught, and the way schools themselves are organized—all with an emphasis on data collection and standardized testing.
Among the complaints against how the Foundation operates is the fact that its model of reform and success involves little input from educators and that Bill Gates himself essentially steers the ship with little resistance from within the organization. And the results have been...less than stellar.
Obviously the goal of improving the education system for everyone is admirable, but the allure of Gates' money and his supposed genius has tempted state and local governments to match his initiatives with a lot of money of their own.
And time after time those initiatives have been abandoned as soon as they don't yield the results Gates was looking for—leaving schools and municipalities on the hook for cleaning up the mess without that financial backing.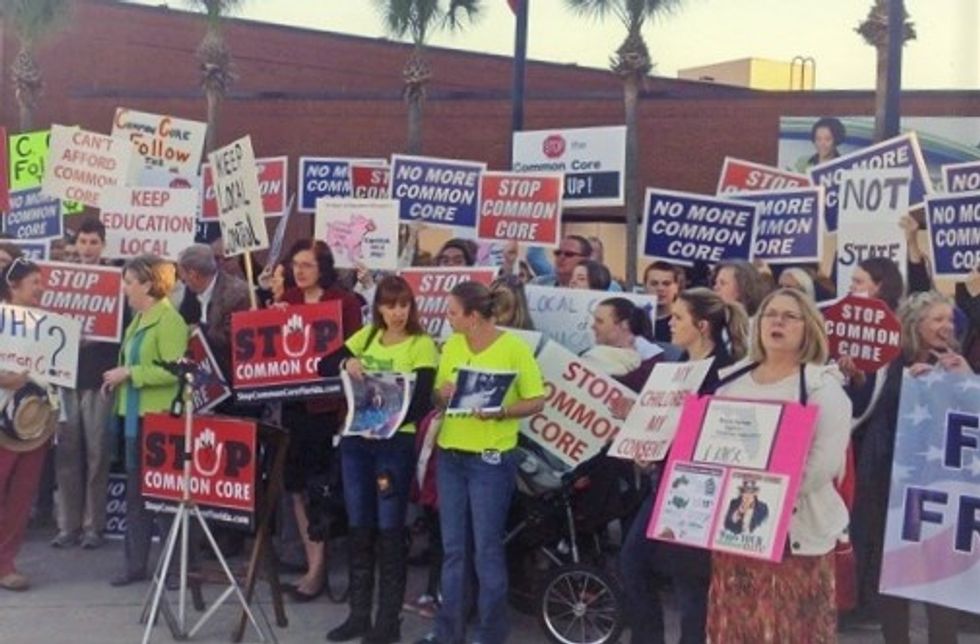 From Common Core to smaller schools to creepy data mining, Gates' ideas have faltered or crumbled when they meet with the real world, and they've ended up costing the communities they "serve" a lot more than they've ever cost him. At this point you could argue that the biggest accomplishment the foundation has achieved is rehabilitating Bill Gates' predatory reputation.

But he is way too rich to be ashamed of his failures. So Bill Gates just keeps going and pushes his narrow-minded views on education even harder. These days he's helping New York Governor Andrew Cuomo with the idea that we don't even need classrooms…
Stricter Standards for "Charity"
So while claims that Bill Gates is using vaccines to spread the mark of the beast and practice eugenics are a bit wild, the work of these private charities definitely deserve more scrutiny.
Basically, even when these private foundations aren't glorified tax shelters, they're still awful. As well-intentioned as some billionaires might be, they are too powerful, too used to getting their way, and too detached from real life to actually be much use in helping people.
In other words, we need to make the standards for these foundations far stricter—to make sure they're doing some actual good in exchange for their tax evasion—and once we've done that, we need to tax the hell out of all the billionaires' money so they remember what it's like to be human.
And if you're thinking that we can't do that—because all that wealth is tied up in investments—we'll have to cover that myth in the next installment.
If they were actually generous, they wouldn't be billionaires.
Don't you love to see a story about someone giving back?
Not every wealthy person is a miser. Some of the richest people on Earth recognize how lucky they are and choose to share the wealth.
Just look at Amazon's Jeffy B.—or Jeff Bezos, as his friend's call him—who recently donated $100 million to food banks to help America get through the coronavirus. Wowie! So much money, and he's just giving it away!
It's a lot more than you and I and several large families put together will ever give to charity, because it's more than we are likely to earn in our entire lifetimes! It's more money than you could fit in the trunk of your car in stacks of $100 bills!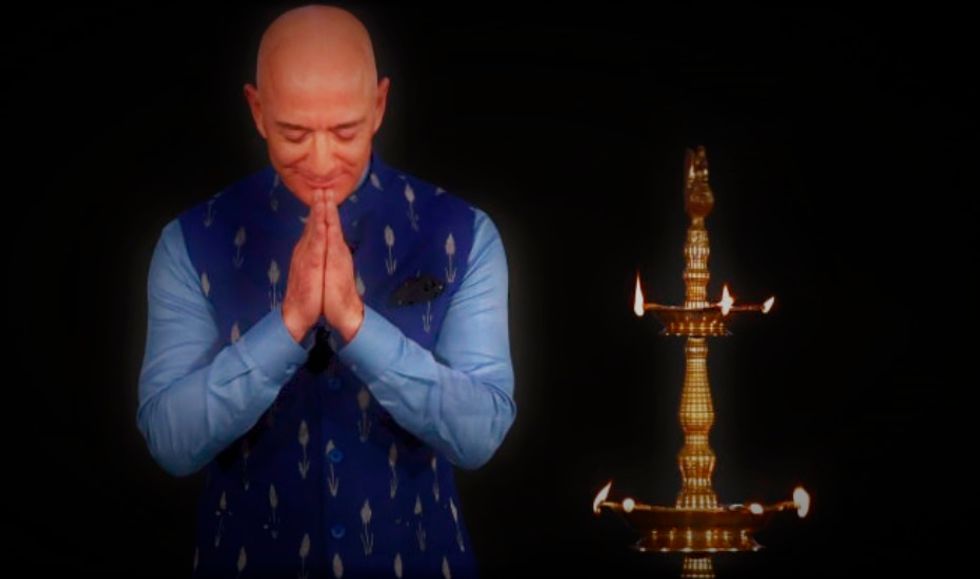 If you had that much money in a basic savings account, you and me and those several families could easily live off the interest alone! Actually, it's kind of more money than any one person could ever need or even spend on anything normal.
Sure, if you want to travel the world on a yacht, eating meals off the shaved heads of a series of world leaders, you could spend it all pretty easily. But if you just want to have a happy, comfortable life, $100 million isn't much better than an $80,000 salary.
So why don't people like Bill Gates, Jeffy B., Warren Buffett, Michael Bloomberg, Elon Musk, Charles Koch, or any of the Walmart Waltons just give away their riches and go down in history as the person who ended world hunger? At an estimated cost of $30 billion a year, each of them could feed the world's hungry for between one and five years. Or they could end homelessness in America for between two and eight years.

They could even keep a few hundred million so they could continue hunting supermodels for sport. And imagine how much those millions of people could improve their lives if they weren't constantly struggling to feed themselves or find a place to sleep.
It must not be that simple... Because if private greed was the only thing holding back transformational change, governments could have snatched up all that wealth with some steep taxes and made the world a better place. There has to be some reasonable explanation for why these people don't just give it all away…
In this series we will look at a number of prominent myths around philanthropy, including the notions that billionaires' "wealth" is substantially different than money, that their private foundations do a lot of good, and that they are patrons of the arts.
Previously we debunked the idea that charity is better than "government handouts," but today we'll look at the question of whether it's even possible for a billionaire to be generous.
The Myth:
The billionaires must know something we don't about these issues, because they're clearly smart, and would solve them if it was that easy. Just look at how much they give away! They aren't being stingy!
Why It's Wrong:
They absolutely are being stingy.
Let's look back at that $100 million donation from Jeff Bezos. At an estimated net worth of $165 billion—even after his mega-billion-dollar divorce—that "generous" sum constitutes about 0.06% of his wealth. To put that in perspective, if you had a $15,000 car, another $1,500 sitting in a bank account, and you had zero debt (lucky you), this would be the equivalent of giving $10 to charity.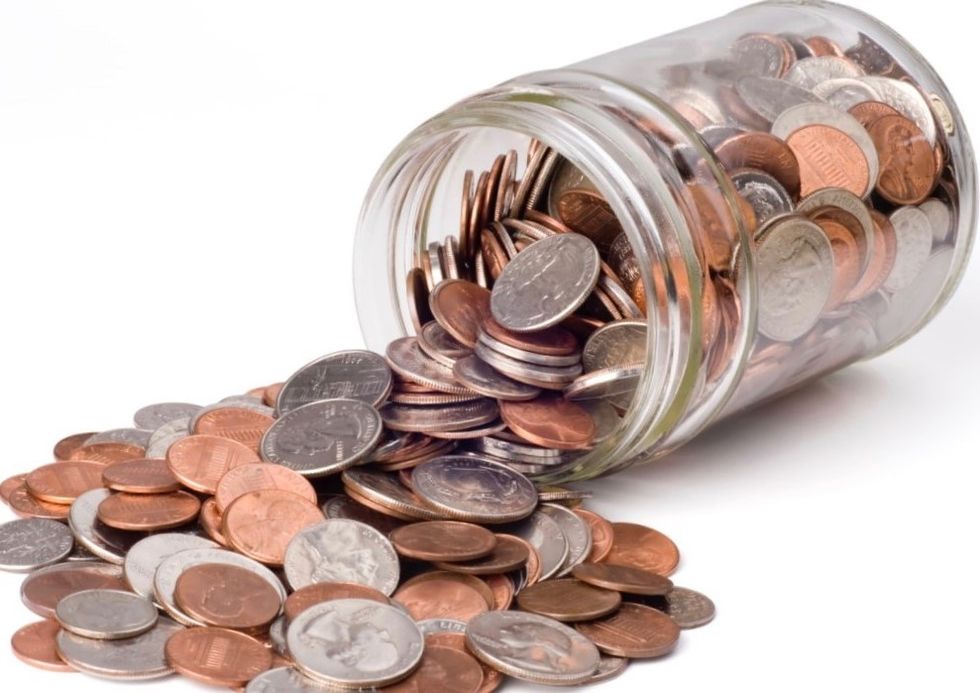 Why didn't CNN cover your swear jar donation?
It's nice and all, but it's hardly worthy of a flock of journalists rushing to tell the world about your incredible selflessness. And actually, it's much worse than that—because if you lost 99% of what you had, you'd be flat broke. If Jeff Bezos did the same, he'd still have more money than the 10 richest a**holes you've ever met.

Likewise, Bill Gates, Warren Buffett, and other "good" billionaires who have pledged to give away half of their wealth somehow still seem to get richer every year. They give away a tidy sum here and there to earn some fawning PR, all while their investments in companies that underpay their workers and destroy the environment earn them way more money than they hand out.
Everyone knows that large sums of money in a stable economic environment can easily be grown—as Uncle Phil put it on Fresh Prince, "my money makes money." But when your inordinate stacks make you further stacks on stacks on stacks, giving money away in dribs and drabs like this is entirely meaningless.
It may help some people, but it doesn't cost you anything you will even notice. It's like having a hole in your pocket that occasionally drops a few dimes on the street. Whoever is on the receiving end might appreciate those dimes, but you will literally never notice they're gone.
Billionaire Taxes
To see through the myth of billionaire generosity, you just need to look at how they reacted when they were worried that their vast fortunes might actually become appreciably less vast.
Last fall, when Elizabeth Warren looked like a contender for the Democratic nomination for president, she boosted her proposed tax on wealth over a billion dollars from 3% to 6%, and that was a bridge too far for Bill Gates who said, "I'm all for super-progressive tax systems," he said:
"I've paid over $10 bilion in taxes. I've paid more than anyone in taxes. If I had to pay $20 billion, it's fine. But when you say I should pay $100 billion, then I'm starting to do a little math about what I have left over … you really want the incentive system to be there and you can go a long ways without threatening that."
Elizabeth Warren tweets an open invitation to Bill Gates to discuss her wealth taxwww.youtube.com
To clarify Warren's plan, wealth between $50 million and $1 billion would only be taxed at a 2% rate—barely touching that first billion dollars. At the time, Bill Gates was worth $106 billion. He's gotten richer since then (because that's what billionaires do...even in 2020) and is now estimated to have just shy of $110 billion. If he'd been taxed at Warren's proposed rate, he'd now be down to about $103 billion (poor guy).

Considering the stock market grows an average of around 7% each year, he could pay that 6% tax and still rake in about $1 billion each year with some basic investments. That's enough money to buy about 4400 average American homes...each year...without spending any of your original investment...
If all these numbers are starting to hurt your head, that's because you don't have the brain disease that billionaires suffer from. It's how they got to where they are. All they think about is their money—how they can use it, and how they can make more of it.
Even the ones who support slight increases in their taxes just want to quell the masses and obscure the fact that they are all ripping us off. It's the same motivation that leads them to give away some money here and there—it makes them look like good guys, and it soothes their neglected, battered consciences.
The less cautious among them aren't even interested in going that far. Michael Bloomberg spent over $1 billion not on charity but on trying to buy the Democratic nomination because if Sanders or Warren had gotten elected it would have cost him several billion dollars each year. What's the cost of his public humiliation on a national stage compared to that.
The Ultra-Wealthy Rule Over Us
These people aren't satisfied simply with having more money than anyone could reasonably spend in a hundred lifetimes. They always want more, because more money is more power; power to sway politics to their singular will, manipulate the media, and to be the absolute arbiter of which causes are "worthy," and which will continue to be underfunded and ignored.
That "incentive system" that Gates mentioned has nothing to do with quality of life at the billionaire level. Working hard to earn more money doesn't change how these people eat, where they live, how their children are educated, how often they go to the doctor…
If we taxed wealth over $1 billion at 100%—just took it all away—food banks could just have that $100 million on hand without waiting for a billionaire to be in a good mood, and Jeff Bezos' actual quality of life would be unchanged. He'd still have his last billion dollars to spend on daily baths in endangered animal parts. Yet he clings to his insane level of wealth because it allows him to be an oligarch, and to be worshipped for his generosity (without ever losing a cent).
"Generosity" for billionaires has nothing to do with how much they want to help. It's based entirely on how much they want to be praised.
I'm moving $1B of my Square equity (~28% of my wealth) to #startsmall LLC to fund global COVID-19 relief. After we… https://t.co/TtdU7W4SWk

— jack (@jack) 1586289859.0
There are possible exceptions of course. Twitter CEO Jack Dorsey recently "donated" $1 billion to COVID-19 relief—which is almost 28% of his net worth. So if he does that a couple more times he won't even be a billionaire anymore… except that he "donated" that money to Start Small Fund—his private, "donor-advised" LLC that doesn't have to disclose its financials.

Surely though, this sort of private "charitable" foundations must do a lot of good for the world, right? We'll take a look at that myth in our third installment.
Charitable donations can not replace government programs.
Isn't it refreshing to see a story about someone giving back?
Not every wealthy person is Ebenezer Scrooge, clutching every penny for himself. Some of the wealthiest people on Earth also realize how fortunate they are to have been so blessed, so they share the wealth. When they open their pocketbooks, they aren't stingy.
Just look at Jeff Bezos, who recently announced he was donating $100 million to food banks to help America get through the coronavirus. Wow! That's so much money, and he's just giving it away! It's way more than you or I or several families put together are likely to earn in our entire lifetimes! It's more money than you could fit in your fridge in stacks of $100 bills—unless you're Nancy Pelosi.
If you had that much money in a bank account with just 1% interest compounding annually, you and me and those several families could easily live off that interest without ever touching the principal! Forever! Come to think of it, it's kind of more money than any one person could ever need or even spend on anything reasonable.
Sure, if you want your own private jet to shuttle you around the world eating dinner off the naked bodies of a series of celebrities, you could spend that much pretty easily, but if you just want to have a good, satisfying life, $100 million in the banks isn't much better than an $80,000 salary—depending on factors like your debt burden and the cost of living where you live.

So why don't any one of these mega-billionaires like Mark Zuckerberg, Bill Gates, Elon Musk, and Michael Bloomberg—if they really are as generous as they seem—just give away their riches and secure a place in history as the person who personally ended world hunger or homelessness in America? They could even keep a few hundred million to continue living like kings (or at least like Warren Buffett).
Surely it must not be that simple? Because if this was just a matter of private greed preventing that kind of transformational change, governments would surely have used their ability to levy taxes for the public good to seize that fallow wealth and make the world a better place. There has to be some reasonable explanation for why they don't just give it all away. Surely...
In this series we'll look at myths around philanthropy, including the notions that it's possible for billionaires to be generous, that their "wealth" is substantially different than money, that their private foundations do a lot of good, and that they are patrons of the arts.
But to start things off, let's look at one of the simplest explanations for this disconnect.
Myth: Charity Is Actually Better Than Taxation
What you'll hear
Government intervention is a blunt instrument, and charity is a scalpel.
The government is okay at helping people, but charity is really the way to go. Private individuals aren't hampered by government bureaucracy and can respond more efficiently and directly to needs as they occur. Over time we should try to shift toward a more voluntary charity-based model of social assistance, rather than relying on big government.
Why It's wrong
Actually the opposite is true.
During economic downturns, when the need is greatest, government assistance like unemployment, food stamps, and welfare kick in automatically to help those in need. They're called automatic stabilizers, and they help to mitigate the impact of these crises and make it easier to shift toward recovery.
Automatic stabilizers | National income and price determination | AP Macroeconomics | Khan Academywww.youtube.com
Meanwhile the wealthy are often anxiously tending to their own floundering finances or businesses amid the tumult and aren't as likely to open their checkbooks for charity. What this means is that charitable giving actually declines when people need it the most.
On top of that, as bad as politicians often are at being responsive to the needs of their constituents, at least they have constituents. By contrast, there's nothing to stop the wealthy from holing up in their gated compounds, beholden to no one and only responsive to the needs of the rarefied elites they know—donating to foundations developing a cure for gout or gene therapy to treat Habsburg Jaw.
To the extent that they are aware of the plight of others, it's often connected to their religious affiliation, which is why religious charities—that often spend money on churches and missionary work and who proselytize to the needy—are among the largest charities in the US.
If you don't mind someone else's idea of God determining which causes are important and who gets helped, then charity is a great way to go. For the rest of us, higher taxes on the wealthy—and reducing the amount they can dodge those taxes through, say "charity"—would be better.
In this sense, a blunt instrument is often exactly what we need—just a flood of money going to everyone who might realistically need it. And while government bureaucracy is annoying and should be cut where possible—particular when it comes to overzealous means testing—the fact that the federal government deals with such massive sums of money actually makes it possible to consolidate administrative overhead.
All this means that the government can actually use its resources for the public good far more efficiently than a bunch of disparate charitable foundations. In other words: Taxation and government handouts are (generally) much better than charity.
Charity: how effective is giving? | The Economistwww.youtube.com
While charitable donations have the added value of making rich people feel good and earning them some good PR, they aren't actually better for the world—or even nearly as good—as a robust social safety net. That means we should really limit the amount of taxes that can be written off through charitable donations.

Of course, without that tax incentive a lot of charities might receive substantially less in donations from the ultra-wealthy. But in that case we would have to ask: Are Billionaires really that generous? Check out our next installment to find out.
With the Democratic nomination essentially a toss-up between Bernie Sanders and Joe Biden, America's fear of electing competent, prepared women is prevalent.
This week, Senator Elizabeth Warren suspended her campaign in the 2020 presidential election.
The announcement arrived after a disappointing Super Tuesday for the progressive candidate, who failed to win her home state of Massachusetts. "I refuse to let disappointment blind me— or you—to what we've accomplished," Warren wrote. "We didn't reach our goal, but what we have done together—what you have done—has made a lasting difference. It's not the scale of the difference we wanted to make, but it matters—and the changes will have ripples for years to come."
Warren built a successful grassroots movement and, for much of the race, was a Democratic front-runner. She supports key issues like the Green New Deal and Medicare for All, and she mapped out proposals for affordable housing and free college for lower-income students. Her liberal policies earned her numerous comparisons to Bernie Sanders, but as Warren fell behind and her more moderate opponents, like Amy Klobuchar, Michael Bloomberg, and Pete Buttigieg, exited the race—each endorsing former Vice President Joe Biden—it became clearer that her participation might be splitting the progressive vote. Her choice to bow out for the sake of the country's future is honorable, but her departure makes the Democratic nomination a toss-up between Sanders and Biden as congresswoman Tulsi Gabbard trails behind significantly. That shouldn't be the case.
#ThankYouElizabeth ...for running an exceptional campaign. For knocking #Bloomberg out of the race. And for push… https://t.co/tHe1kfRbF8

— Peter Daou (@Peter Daou) 1583425541.0
Yes, Biden has decades of experience; he first became a senator in 1972, while Warren wouldn't be elected until thirty years later. Despite serving two terms as vice president, however, Biden failed to match Warren's sharp wit in debates—his muddled answers and seemingly inattentive performances spurred headlines like "Is Joe Biden OK?" Additionally, there's an ongoing list of allegations about his creepy behavior towards girls and women, for which he's never formally apologized.

When it comes to policy, Biden can be moderate to a dangerous degree. His stance on abortion has wavered throughout the years (to be fair, Warren was a Republican until the '90s), and he supported a constitutional amendment in the '80s that would have let states overturn Roe v. Wade. In the '90s, he voted against legalization of gay marriage, and later in the early '00s, he voted in favor of the Iraq War. Today, he opposes Medicare for All, would let states individually allow to legalize recreational marijuana, doesn't believe in abolishing ICE, and wouldn't bring U.S. troops home from overseas; Warren's stance on each of those issues is the opposite, which makes the trending #WarrenToBiden hashtag so disappointing.
Elizabeth Warren ethered Mike Bloomberg and John Delaney, two plutocrats with terrible policies who thought they co… https://t.co/jxOSe75jeN

— Adam Best (@Adam Best) 1583429691.0
Though Warren has generally kept her gender out of her campaign (aside from telling little girls that she's running for president because "that's what girls do"), much of Biden's sudden lead ahead of her can be accredited to sexism. Despite experience, Warren has proven time again and again that she's incredibly fit to be president; how has Biden become our most "electable" option?

Yes, Democrats need to unite to ultimately defeat Donald Trump. But we also can't risk electing a candidate who repeatedly appears mentally unwell, poses dangers to women, and doesn't have an aggressive plan to tackle the climate crisis. Thankfully, we have a viable candidate left with Sanders, but Biden shouldn't be the other choice. The U.S. deserves better than Biden, but it'll be hard to get there until we've overcome our fear of electing a woman.
It's time we stop acting like the leading Democratic candidate is the only old guy who's ever had a heart attack.
Whoever your pick might be in the 2020 Presidential Election, there's an overarching issue that's been largely prominent: the age of the Democratic front-runner, Bernie Sanders.
At 78, Sanders would be the oldest elected president in the country's history (a title currently held by Trump). The topic of his health became more hotly debated after he suffered a heart attack last October, resulting in him having two stents inserted. Though he bounced back to give one of his best debates yet that very same month, critics have been quick to cite Sanders' declining health as a hindrance to his electability. The backlash is getting even louder as Sanders claims he won't divulge his comprehensive health records. "We have released a detailed medical report, and I'm comfortable on what we have done," he said this week during a CNN town hall.
Sanders' campaign has released letters from three doctors who all asserted the senator is in good health. "I do not see a reason why he would not be able to function effectively in a high stress job," said Dr. Mary Ann McLaughlin, director of cardiovascular health and wellness at Mount Sinai Heart in New York. Why are Sanders' opposers so adamant that his health will fail him in office?
Yes, the senator is the oldest candidate in the race, but not by much: Michael Bloomberg and Joe Biden are 78 and 77 respectively, while Sanders' fellow progressive Elizabeth Warren is 70—the same age as Trump when he was elected. The health of Bloomberg, Biden, and Warren hasn't been scrutinized nearly as much as Sanders'. Sure, he might be the only one of the bunch who's suffered a heart attack, but that alone shouldn't be a disqualifier; notable politicians including President Dwight D. Eisenhower, President Lyndon Johnson, and Vice President Dick Cheney all proceeded with lengthy, successful careers in office despite suffering heart attacks early on.
A heart attack should not render an otherwise healthy candidate unfit for presidency, and Sanders' campaign has offered enough proof of his well-being. Our country's entire history has been predominantly dictated by old white men—why make an exception for someone who can actually instigate radical change?
Amy Klobuchar ate salad with her comb and then made her aide clean it.
Prior to their official half-endorsement of Amy Klobuchar as the "Democrats' Best Choice For President," The New York Times covered another side of the Minnesota senator. "Senator Amy Klobuchar was hungry, forkless and losing patience," wrote political reporters Matt Flefenheimer and Sydney Ember.
"An aide, joining her on a trip to South Carolina in 2008, had procured a salad for his boss while hauling their bags through an airport terminal. But once onboard, he delivered the grim news: He had fumbled the plastic eating utensils before reaching the gate, and the crew did not have any forks on such a short flight.
What happened next was typical: Ms. Klobuchar berated her aide instantly for the slip-up. What happened after that was not: She pulled a comb from her bag and began eating the salad with it, according to four people familiar with the episode.
Then she handed the comb to her staff member with a directive: Clean it."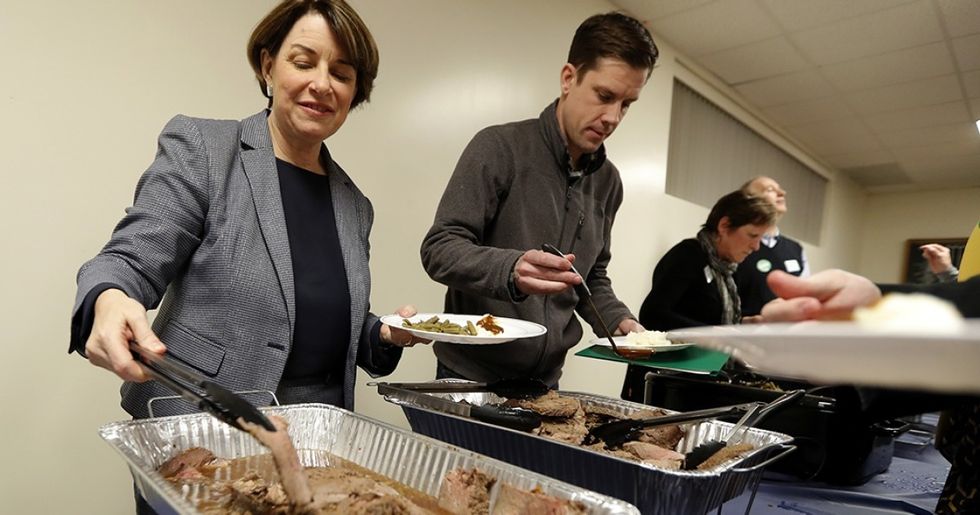 Washington Examiner
Flefenheimer and Ember's deep dive into Klobuchar's campaign team reads more like a copypasta than an account of real events; but alas, Klobuchar herself even seemed to lowkey brag about her history of mistreating her staff. "Am I a tough boss sometimes? Yes," Klobuchar said during a CNN Town Hall in February 2019. "Have I pushed people too hard? Yes. But I have kept expectations for myself that are very high. I've asked my staff to meet those same expectations. The big point for me is that I want the country to meet high expectations."

The CNN Town Hall audience may have cheered for that line, but voters don't seem to be "eating the salad," proverbially speaking. Klobuchar has consistently polled near the very bottom of people's choices for Democratic primary candidate, with recent polls placing her just over 3%. In other words, The New York Times' endorsement of Amy Klobuchar is strange considering the fact that she's basically unelectable.
But while, statistically speaking, pretty much nobody actually likes Amy Klobuchar, her behavior has struck a chord with a specific demographic on Reddit.
For context, while the overall Reddit community leans white, male, and liberal, many political figures' most ardent supporters use Reddit as a gathering space for promoting their candidate of choice. From the quarantined r/The_Donald with its 785k members (Russian bots included) to r/SandersForPresident with 380k, almost anyone can find their favorite presidential pick on Reddit. Even r/Tulsi has over 17k people who want Tulsi Gabbard to be president for some reason.
And then we have r/AmyKlobuchar. With 147 total members, roughly seven of whom seem to be online at any given time, the truly incredible thing about Amy Klobuchar's subreddit isn't its minimal user base. It's the fact that pretty much everything posted there is ironic.
The most upvoted post on the entire sub is titled "Amy Klobberchar" and contains a meme recounting a fictional incident wherein Amy Klobuchar threw a stapler at a staffer. In fact, many of the posts in r/AmyKlobuchar hone in on Klobuchar's history of staffer abuse, depicting Klobuchar firing unpaid interns and stepping on people's necks.In another top post on the sub titled "Why I am voting for Amy," a user lists off reasons including, "She is abusive towards her staff. We need a fighter, not a wimp," and, "I like the taste of boot."
The same New York Times article that covered the salad incident included a leaked email that Klobuchar has sent to her staffers regarding the things people said about her on Twitter: "We are becoming a joke and it is making me a joke."
As it turns out, Klobuchar's prophecy was self-fulfilling. By continually treating her staff like garbage, Klobuchar invoked the attention of a small but vocal demographic of roughly 147 people who don't like seeing low-paid interns treated like garbage.
Perhaps much more importantly, though, to most of the American electorate, Amy Klobuchar still doesn't matter.
Because the American people deserve to know
With less than a month left until the Iowa caucuses officially kick off primary season, it seems like we've spent the last decade slowly whittling away at an endless list of candidates.
Many voters have already seen their favorite contenders drop out of the race. Others have yet to figure out which person on a crowded debate stage best represents their interests. Obviously there are a number of axes on which you can compare the candidates, and countless articles that can help you navigate their differing economic policies, their stances on health care, or their various approaches to foreign policy. If those are the factors by which you judge a candidate, you should have no problem finding what you need to make up your mind. People like me are not so lucky.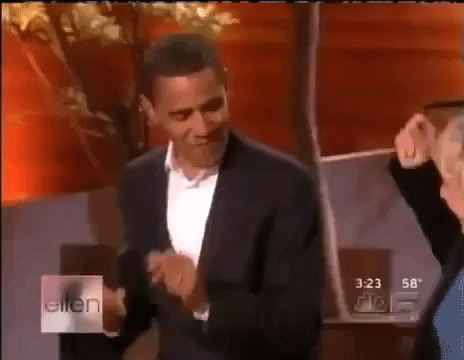 I have always been a single issue voter—consistently casting my ballot for the best dancer. In 2008 and 2012, I had an easy time of it. Barack Obama's blend of smooth and corny dance moves struck a perfect balance for my sensibilities, easily winning out over Mitt Romney's "Gangnam Style" convulsions, or John McCain's high-intensity robot. 2016 presented a more difficult choice. I nearly didn't vote at all, but ultimately decided that Hillary Clinton's stiff Whip and Nae Nae represented the lesser of two evils when considered against Donald Trump's apocalyptic rendition of "Hotline Bling."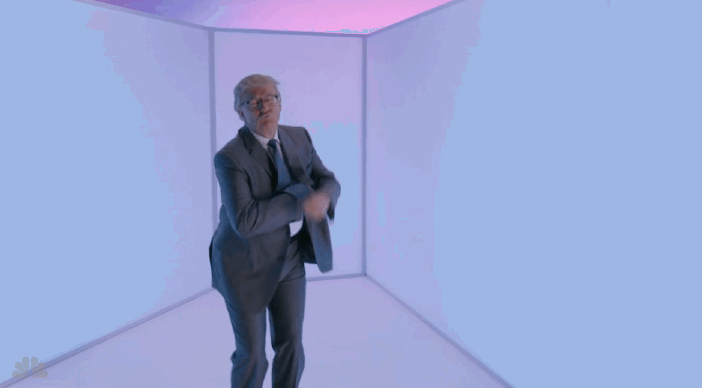 Sadly, some 60 million voters didn't see what I did, and made the wrong call. I won't let that happen again. The American people deserve to see every candidate dance before they go to the polls. Until the DNC finally listens to wisdom and converts one of their debates to a dance off, I've compiled this list so that you can make an informed decision.
Elizabeth Warren
Warren dancing at her rally tonight 💃🏼 https://t.co/c2QBzPGsH1

— Behind 2020 (@Behind 2020) 1578458031.0
We'll get the top-tier candidates out of the way first. Senator Elizabeth Warren has nothing to hide. She has been the most upfront, transparent candidate when it comes to her big, structural dancing. And while it may not be everyone's first choice in style, you can not fault her fun-aunt-at-a-wedding energy. The latest example of her eclectic blend of fist pumping and hula dancing comes from last night's Brooklyn rally with—recent dropout and competent dancer in his own right—Julian Castro. She probably just needs a couple more glasses of zinfendel from the open bar before she really loosens up.
Bernie Sanders
Bernie Sanders is surprisingly spry. You might not expect a man in his 70s with heart problems to cut a rug, but Bernie is not your average senior citizen. He has the energy of a man half his age, and the timeless consistency of his dancing allows him to keep up with his young supporters.
Joe Biden
Former vice president Joe Biden dances exactly as you'd expect—slow, old fashioned, and "sweet" in a way that's uncomfortably intimate.
Andrew Yang
"Not left. Not right. Forward!" - @AndrewYang #YangGang #Yang2020 https://t.co/7UcY9OG9to

— Will🔥🛍️YangGang Pink🧢🔥 (@Will🔥🛍️YangGang Pink🧢🔥) 1565920883.0
Silicon Valley entrepreneur Andrew Yang has more than enough spring in his step to keep up with any roomful of middle-aged women on the dance floor. His universal basic dance moves aim to remind us that we all share one dance floor.
Tulsi Gabbard
Congressional representative for Hawaii Tulsi Gabbard doesn't exactly dance—she dance-fights. Just as with her approach to debates or to the war on terror, her Capoeira moves may be a bit more aggressive than some voters want.
Amy Klobuchar
#BREAKING: Amy Klobuchar performs ancient, centrist war-dance to stoke fear in the hearts of her more radical oppo… https://t.co/EFEoA3JXOE

— MSDNC (@MSDNC) 1569102792.0
Minnesota Senator Amy Klobuchar is known for her no-nonsense pragmatism. She strives not to make any promises she can't keep, so she will appear to be the adult in the room...but her dancing tells a different story. Klobuchar dances with the energy of a happy toddler who could enter full-blown tantrum mode at any moment.
Marianne Williamson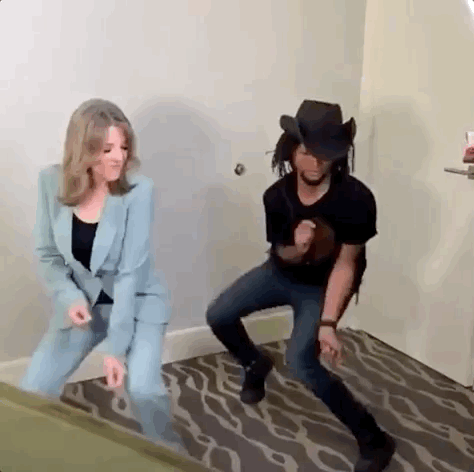 You may be surprised to find that spiritual guru Marianne Williamson is still in the race, but once you see her dance moves, you'll be surprised she isn't the front runner. She is as one with the music as she is with the vibrations of the universe.