We've all been there. You were gifted a dumb present that you'll never in a million-zillion years ever use and you're too polite to tell anyone any differently. It sits at the bottom of your drawer for months, then years. And when you finally feel like enough time has passed, you can throw it out in good conscience.
A return is almost always out of the question. Plus, gift givers don't often include a return receipt, and we all know we wouldn't dare ask for one. I'd rather admit to a crime than confess I don't like a gift - how insulting to the gifter's sense of aesthetics.
And-hey, I have limited drawer space. Who can keep these unwanted gifts for six months when there isn't any space for them? I hate clutter, and unwanted gifts are just that.
This year, I am making an effort to swiftly remove any unwanted gifts from my house without hurting anyone's feelings…and potentially benefiting others. As the old saying goes, one man's trash is another man's treasure. And thank goodness for that.
From the The Guardian:
"According to research published this week by the consumer body, one in four people (24%) received an unwanted or unsuitable gift for the Christmas of 2021. Meanwhile, a separate study by the personal finance comparison site Finder said £1.2bn was wasted on unwanted Christmas gifts each year."
Come to terms with the fact that you will never use that gift and follow these quick tips to offload those unwanted gifts:
Donate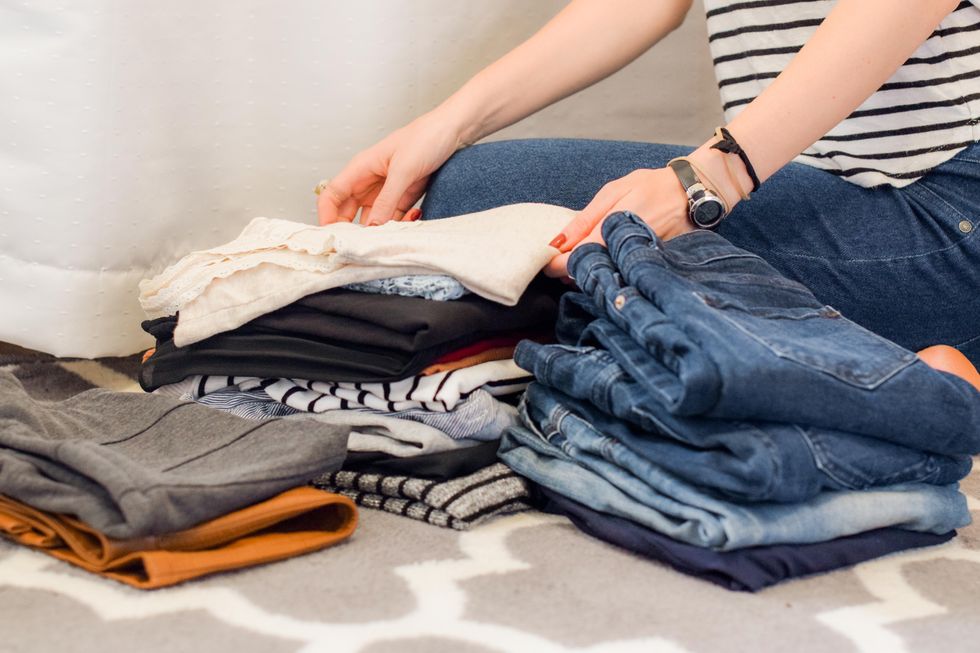 Sarah Brown via Unsplash
The most obvious choice for those unwanted pairs of mud-green sweat socks and that same fluffy robe you get every year from your Aunt Judy is to donate them. Just round up everything you don't want and Google the donation center closest to you.
This is also a fantastic excuse to purge your closet of that pile of stuff you've been meaning to get rid of. A few bags of give-away-clothes will get your spring cleaning out of the way early.
Sell Them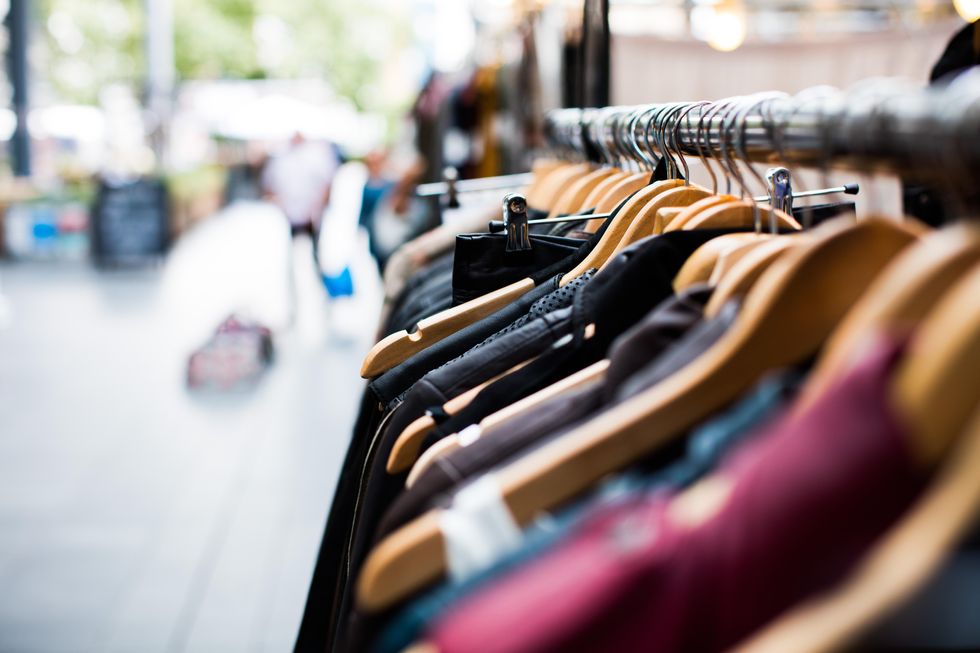 Artificial Photography via Unsplash
Resale websites are all the rage right now. If you got a pair of pants that don't fit or a sweater that isn't your style, resell them on a website dedicated to just that. Sites like Poshmark, Mercari, and DePop are known for selling those trendy pieces of clothing you barely used.
Thrifting has never been hotter. Hop on the trend while people are constantly perusing sites for the hottest deal. Then reward yourself for being so virtuous, by dropping the cash on some fabulous things you'll actually wear!
Re-Gift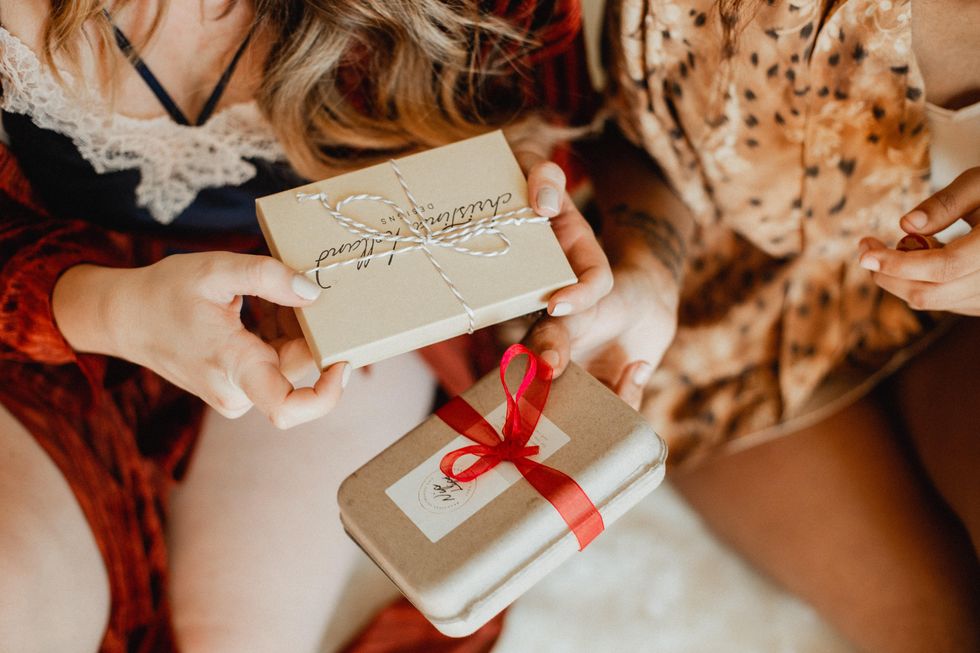 Jackie S via Unsplash
If you got something that you think one of your friends or family can benefit from, why not give it to them? There's no shame in revealing that it was a gift and you don't want it anymore…as long as you aren't re-gifting to the person who gave it to you!
Or, keep the gifts to re-gift at a later date. You never know when you're going to need a last minute gift. You'll thank yourself later.
Attempt a Return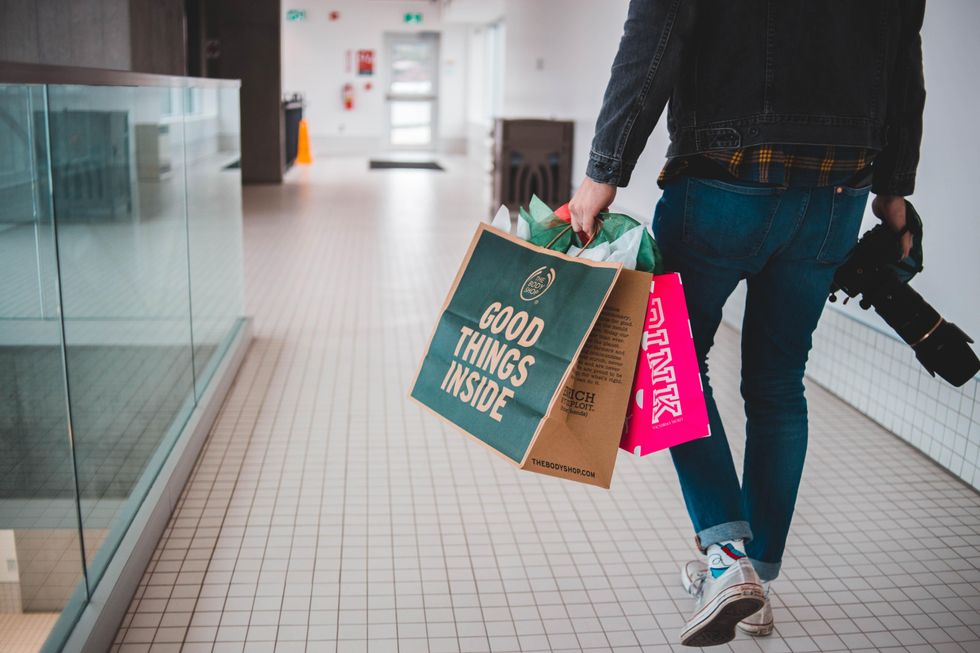 Erik McLean via Unsplash
If your item still has a tag, you can make a valiant effort to return to the store. If you can make your case, many stores won't want to fight you on it. They may be forgiving and grant you store credit at the very least.
Here's everything you need to know about Election Day 2020.
For many of us, it's been a very long, divisive four years. Finally, the end (for better or for worse) is in sight.
Today, November 3rd 2020, all remaining votes for the president of the United States of America will be cast. Most years we know who will be the next president by the end of election night, but like many things in 2020, this election will likely be different.
In fact, it's highly likely that we won't know whether Joe Biden or Donald Trump won the presidency tonight.
Here's why:
Mail-In Ballots
Most significantly, results will likely take longer than normal because more people than ever are voting by mail this year due to the global health crisis. It takes longer to count mailed in ballots because states have to verify signatures and other safeguards against voter fraud. Additionally, some states don't allow mail ballots to be processed until election day, and some states still count mail ballots received after election day as long as they're postmarked by election day.
More Votes
Say what you will about this administration, but it has certainly mobilized voters. Prior to today, over 91 million Americans had already voted, a number that represents around 67% of the total ballots cast in the 2016 presidential election. By the end of today, experts believe we will see record-setting voter turn out.
Early Tallies Will Likely Be Misleading
Some states count the ballots cast on election day first, and experts believe these counts are likely to favor Trump, as his supporters are more likely to vote on election day. In contrast, other states count mail-in ballots cast prior to election day first, and these results are likely to favor Biden, as polls show that his supporters are more likely to vote by mail this year. Essentially, we are unlikely to get a clear picture of who won the presidency until all ballots are counted.
US Postal Service Delays
Due to delays in deliveries by the U.S. Postal Service, many are fearful that ballots won't arrive in time to be counted. To add to the injustice of this, Republicans, including Trump's camp, have been filing lawsuits to keep ballots delivered after election day from being counted.
To illustrate the magnitude of this problem, one can look to Michigan, where an appeals court has struck down a 14-day ballot-counting extension, meaning that voters are now being urged to drop off their mail in ballots in person. Courts have also ruled that extensions aren't allowed in Wisconsin and Indiana.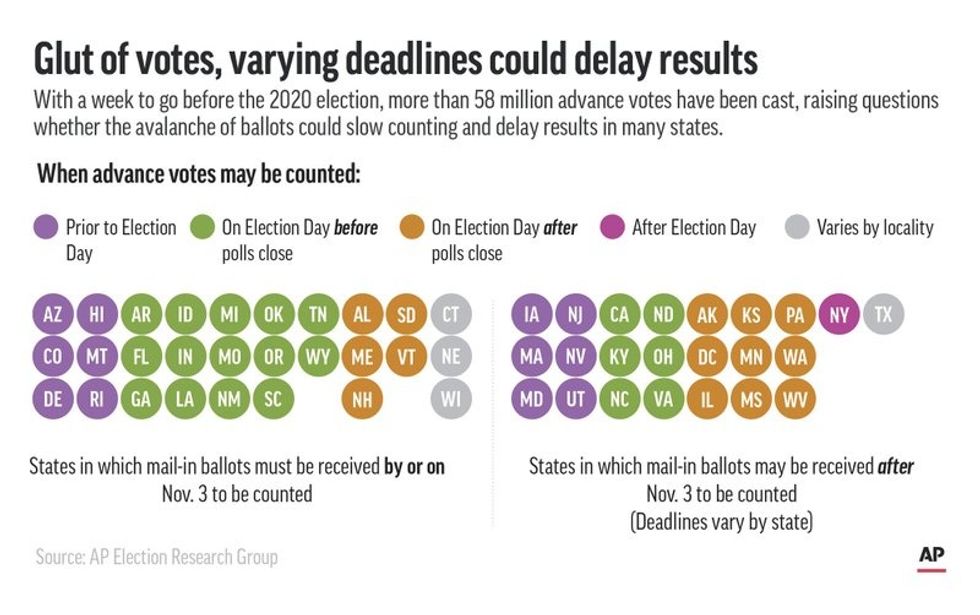 AP News
So when will we know who won?
We won't have a clear picture of who won until the swing states have been tallied. Here's when we can expect that to happen for each state.
Florida
Mail-in ballots can legally be counted in advance of election night in Florida, so we're likely to have an accurate picture of results tonight, which officials can release around 7:30 pm ET. However, if the election is close they may not call the state until Wednesday or Thursday.
Arizona
State law in Arizona allows mail-in ballots to be counted up to two weeks before election day, so it's likely election officials in Arizona have a clear picture of mail-in ballot results already. Arizona early vote results and and mail-in vote results can both legally be released about 10 p.m. ET tonight, and election day votes will soon follow. We may know Arizona's results on election night, but if the race is tight they may not call it for several days.
Michigan
We are unlikely to know Michigan's results on election night. According to NPR, "In Michigan, election officials in cities with more than 25,000 residents can start processing mail ballots on Monday at 10 a.m., sorting ballots and removing outer envelopes. They can't be counted, though, until Election Day."
"It could takeuntil Friday, Nov. 6 for all ballots to be counted," the office of Michigan Secretary of State Jocelyn Benson wrote on Thursday.
North Carolina
North Carolina has a very similar system to Arizona, so while we may know results on election night, its also possible it will take several days if the race is tight. 80% of voters already cast their ballots either through the mail or via early voting, but that remaining 20% who will vote on election day are more likely to be Trump voters.
"For the 20% or so of North Carolinians who vote on Election Day, we will be receiving those from the precinct and uploading those, as well," executive director of the North Carolina State Board of Elections Karen Brinson-Bell said on Thursday. "So, if there are really close races, those Election Day votes will tremendously matter in the outcomes of these elections."
Pennsylvania
We're unlikely to know the results of Pennsylvania on election night. Some counties may not even begin tallying absentee ballots until Wednesday. "We're sure it will take more time than it used to," Gov. Tom Wolf said Thursday. "We probably won't know results on election night." Luckily, Pennsylvania can accept mail-in ballots up to three days after the election as long as they are postmarked by election day.
Wisconsin
We should know the results for Wisconsin by Wednesday morning (Nov 4) at the latest. They aren't allowed to pause election counting once its begun according to state law, so its likely election officials will work through the night in some counties to offer results by Wednesday morning.
So...
In summary, it's likely we will not know election results for several days, unless it is such an enormous blow out (unlikely) that results become evident early. This could happen if Biden takes a key Republican state like Texas, but more than likely we'll just have to wait and see.
And Their Jobs Owe Them Money for It.
Election day is here.
Not the big one that the whole county is obsessed with—that's still a year away. This is the little one in which your voice can actually make a difference.
All across the country, on Tuesday November 5th, local elections and special elections give a voice to the tiny fraction of voters who will actually show up. Historically speaking, these are likely to be aging voters who no longer work or have the luxury to set their own schedules. Historically speaking, young people have allowed the local government to be ruled by this privileged and aberrant minority of voters, even as their interests and agendas have drifted further from the cultural center. Historically speaking, we've thrown our power away—and not just our power, we've been throwing away paid time off work!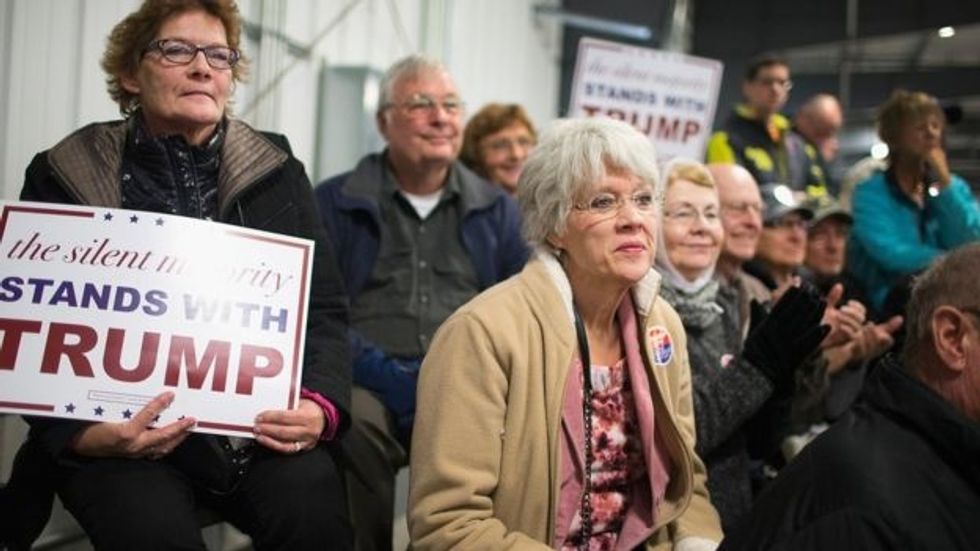 Getty
This is not like us. Aren't we the generation of entitled slackers who use any excuse to skip work? Is that just a myth created by baby boomers to make us sound way cooler—and therefore more threatening—than we actually are? In almost every state in the US, your boss is legally required to give you time off on election day to go vote! And in most states, that time off is paid!
In New York, any employee scheduled to work on Election Day is allowed three hours paid time off. In California, it's two hours. So why would you give away your labor? Find out where your polling place is, and figure out how long it takes to get there. If it's less than the time you're getting paid for, have you considered walking? If there's one thing better than a lovely Autumn stroll in the afternoon sun, it's getting your boss to pay for it.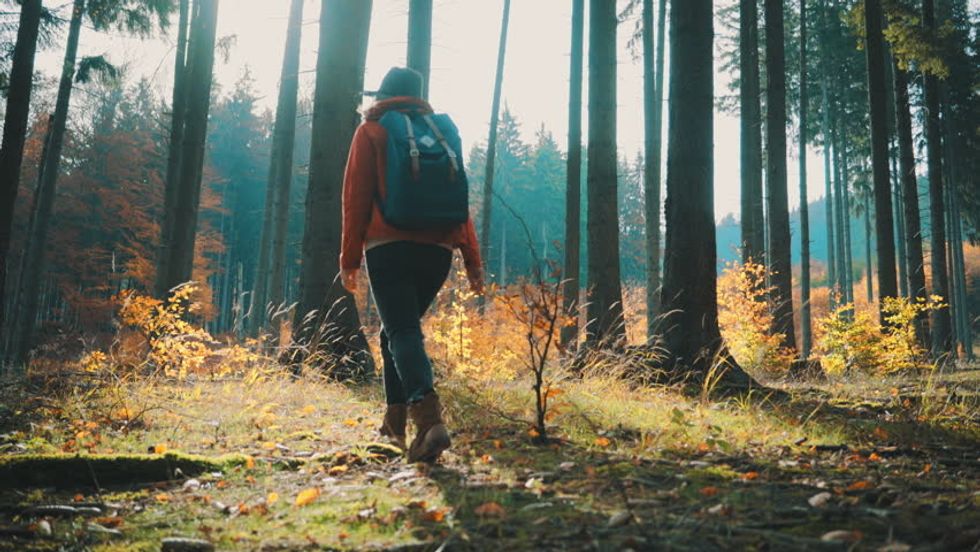 What getting paid could look like on TuesdayShutterstock
Along with the countless municipal elections that will otherwise be decided by retirees, there are a number of state-level races worth watching, from the Virginia state legislature elections, which could flip both houses, to the effort to reinstate affirmative action measures in Washington state. In New York, several ballot measures have been getting attention, in particular the issue of ranked-choice voting, which will go into effect in 2021 if the voters choose it tomorrow.
Would you rather that decision be made by people who might not live to see it take effect? Or would you rather you and all your friends get a half-day to go vote? Remember how much you love half-days? So, take one! Spend ten minutes on ballotpedia, then take three hours off work.
Even if you think electoralism is a joke, and you devote your life to activism that will tear down the state and rebuild it from scratch, elections can build enthusiasm and political engagement. If anything, show up and write in "voting is for chumps." Maybe a surprising turnout of young people will get some more people to start the long process of waking up to to political realities. Maybe some candidates will notice the demographics and start shifting their politics to appeal to people like you. It could happen!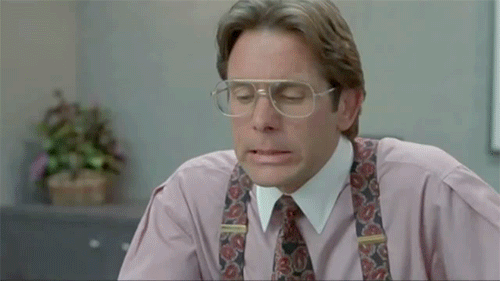 Office Space
Or maybe you'll just get a paid afternoon off, and watch your boss try—and fail—to argue with the law. Win-win.
From voting rights and gerrymandering to marijuana legalization and healthcare, many consequential issues are on the ballot. Here are some major ballot measures to watch on Election Day.
This Election Day, most eyes will be on the battle for control of the House and Senate and the many contentious gubernatorial elections. But lower on the ballot there are many progressive policies at stake. These range from voting rights and gerrymandering to marijuana legalization and healthcare. Many of these policies are as consequential as which party controls Congress and worth following closely on Tuesday.
Amendment 4, Florida

There are currently 1.6 million Floridians that can't vote because of previous felony convictions.Amendment 4 could change all of that, automatically restoring the voting rights for those who have finished their sentences. Florida remains one of four states that doesn't automatically restore the voting rights for the formerly incarcerated. It has the highestvoter disenfranchisement rate in the country, and nearly 10 percent of eligible voters can't vote. Felony disenfranchisement disproportionately impacts black Floridians, which is unsurprising given itsracist history.
As an amendment to the Florida Constitution, it needs at least 60 percent to pass. But aSeptember poll showed it passing with 71 percent. In a state long known for close, contentious elections, its passage has major implications for 2020 and the political future for the state and the nation. Above all, Amendment 4 is about basic fairness and fully accepting felons back into society. It's completely undemocratic that one of the most populous states in the country still doesn't allow those who have paid their debt to society to exercise their constitutional rights.

The Southern Coalition for Social Justice
Medicaid Expansion in Montana, Idaho, Utah and Nebraska

Voters in four red states are voting to expand Medicaid on Tuesday; these are four of the 18 states that have yet to do so. The Supreme Court ruled the Affordable Care Act's (ACA) Medicaid expansion was optional for state governments, and the expansion has faced obstacles in Republican states. If passed, these referendums would expand benefits to people 138% below the poverty line — meaning thousands of low income people would gain access to the program.
That four Republican strongholds may likely expand a key part of the ACA speaks to the broaderpopularity of progressive policies. It further shows the GOP'sweakness on healthcare and the disapproval of the Republican message on the issue. Finally, it indicates that a progressive message on healthcare can make Democrats more competitive in red states.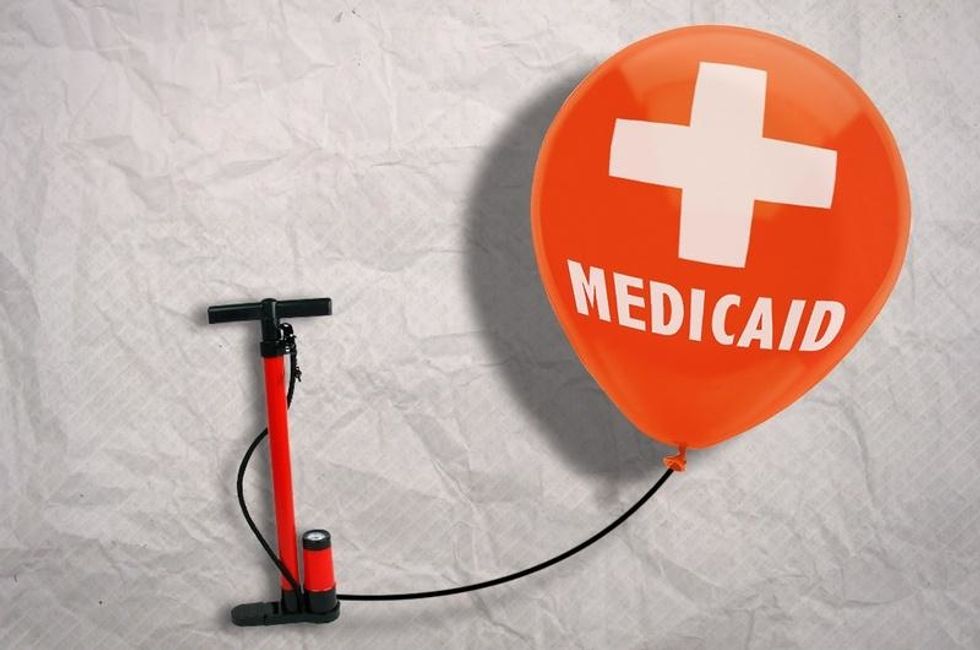 KUT
Recreational Marijuana Legalization in Michigan and North Dakota

The continued growth of marijuana legalization across the country might take its next step on election day. Voters in Michigan and North Dakota can become the latest states with legal marijuana. Both referendums would legalize the recreational use and sale of marijuana for anyone 21 and older. But what sets the referendum in North Dakota apart from the one in Michigan is that it would automatically expunge all marijuana convictions.
The legalization of recreational marijuana is following the similar path of marriage equality, which was once a deeply unpopular issue that gradually expanded across the states before becoming legal nationwide. Should one or both be approved, it would signal a greater consensus on legal marijuana. It would further pressure Democrats to adopt it as a campaign issue going forward, in addition to pushing the federal government to reconsider its harsh stance on legalization. North Dakota's referendum is of particular interest as a barometer for the salience of legalization in conservative states, as well as establishing a model for future efforts in other states that address expungement.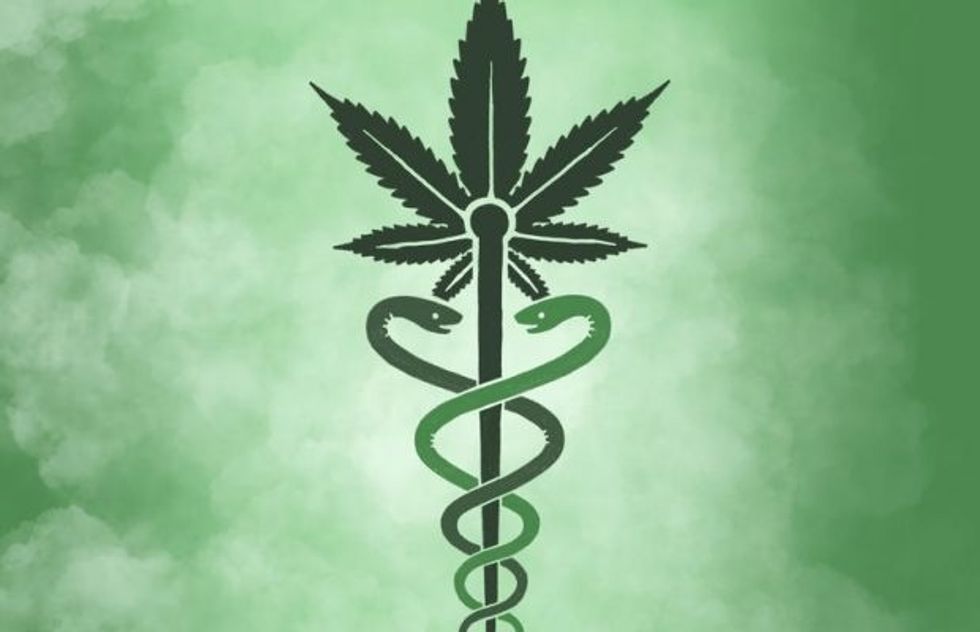 University of Missouri-Kansas City
Independent Redistricting in Colorado, Michigan, Missouri and Utah
Partisan gerrymandering is high on the list of the most undemocratic practices in the American political system. If Democrats win the popular votes in the House but fail to win a majority, many saygerrymandering could be to blame. Just this year the Pennsylvania Supreme Courtstruck down the state's congressional map as being unfairly drawn by the Republican legislature. Redistricting is typically the responsibility of state legislatures, and the party in power usually draws congressional and state legislative maps to their political advantage.
But ballot measures in four states could change that. Proposed measures could put the responsibility of redistricting in the hands of an independent, nonpartisan commission rather than legislatures. These referendums would signal the real beginnings of a movement to chip away at the scourge of partisan gerrymandering and radically change the way redistricting is done. Independent redistricting commissions could create congressional and legislative maps that are more equally representative of voters. The establishment of independent redistricting is likely to have a major impact on the redrawing of congressional districts following the Census in 2020.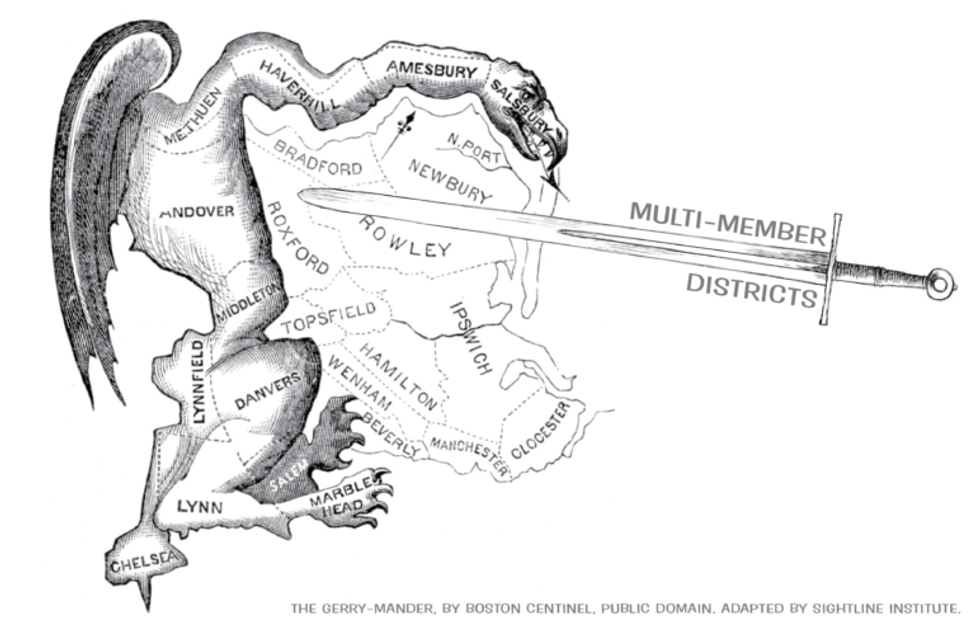 Sightline Institute
Proposition 10, California

You won't hear much about it in national politics, but housing is a hugely contentious issue in local politics, pitting tenants against landlords and property developers. After all, ask any renter in a major city, and the lack of affordable housing is a major source of stress and frustration. Nowhere is the affordable housing crisis more pronounced than in California — the state with thehighest rents in the country. But on the ballot in California this Election Day is a measure that may offer a solution to the state's affordable housing crisis.
Proposition 10
asks voters to repeal a California law that prohibits any municipality from instituting rent control. This is the first statewide effort anywhere in the country to address affordable housing. Rent control has always been controversial in cities nationwide, but there is evidence that rent control can be an
effective tool
in lowering cost of living. The opposition to Prop 10 has been fierce, as tens of millions of dollars have poured into the campaign from both landlord and developer groups. Though polls show the measure
likely failing
, its presence on the ballot reveals the rising potency of housing as an issue in state, local, and, soon enough national politics.
Dan is a writer, thinker and occasional optimist in this random, chaotic world. You can follow him on Twitter @danescalona77.