Dall-E Mini, the AI-powered text-to-image generator has taken over the internet. With its ability to render nearly anything your meme-loving heart desires, anyone can make their dreams come true.
DALL-E 2, a portmanteau of Salvador Dali, the surrealist and Wall-E, the Pixar robot, was created by OpenAI and is not widely available; it creates far cleaner imagery and was recently used to launch Cosmpolitan's first AI-generated cover. The art world has been one of the first industries to truly embrace AI.
The open-sourced miniature version is what's responsible for the memes. Programmer Boris Dayma wants to make AI more accessible; he built the Dall-E Mini program as part of a competition held by Google and an AI community called Hugging Face.
And with great technology, comes great memes. Typing a short phrase into Dall-E Mini will manifest 9 different amalgamations, theoretically shaping into reality the strange images you've conjured. Its popularity leads to too much traffic, often resulting in an error that can be fixed by refreshing the page or trying again later.
If you want to be a part of the creation of AI-powered engines, it all starts with code. CodeAcademy explains that Dall-E Mini is a seq2seq model, "typically used in natural language processing (NLP) for things like translation and conversational modeling." CodeAcademy's Text Generation course will teach you how to utilize seq2seq, but they also offer opportunities to learn 14+ coding languages at your own pace.
You can choose the Machine Learning Specialist career path if you want to become a Data Scientist who develops these types of programs, but you can also choose courses by language, subject (what is cybersecurity?) or even skill - build a website with HTML, CSS, and more.
CodeAcademy offers many classes for free as well as a free trial; it's an invaluable resource for giving people of all experience levels the fundamentals they need to build the world they want to see.
As for Dall-E Mini, while some have opted to create beauty, most have opted for memes. Here are some of the internet's favorites:
There's no looking back now, not once you've seen Pugachu; artificial intelligence is here to stay.
Trump's latest tweet has sparked questions across the nation.
Of all the senseless tweets we've had to make sense of since Donald Trump was elected president of the United States in 2016, one of the most alarming went out on July 30th.
The tweet reads: "With Universal Mail-In Voting (not Absentee Voting, which is good), 2020 will be the most INACCURATE & FRAUDULENT Election in history. It will be a great embarrassment to the USA. Delay the Election until people can properly, securely and safely vote???"
With Universal Mail-In Voting (not Absentee Voting, which is good), 2020 will be the most INACCURATE & FRAUDULENT E… https://t.co/VcSCg7IPwj

— Donald J. Trump (@Donald J. Trump) 1596113169.0
For obvious reasons, many people around the world reacted strongly to the suggestion that Trump may try to delay the election. It's long been speculated that President Trump will dispute election results should he lose in November 2020, and this tweet seems to support the idea that Trump is priming his followers to question the validity of the results.
Does Trump have the power to delay the election?
Luckily, Trump does not actually have the power to delay the election, and it's incredibly unlikely that Congress would allow a delay.
By law, the presidential election is held on the first Tuesday after the first Monday in November. For that date to be changed, both houses of Congress (the House of Representatives and the Senate) would need to approve the delay. The constitution is very clear on the matter of election date change, and Congress would have to undertake the arduous process of amending the constitution in order to change the date.
As The New York Times points out, "Article II of the Constitution empowers Congress to choose the timing of the general election. An 1845 federal law fixed the date as the first Tuesday after the first Monday in November. It would take a change in federal law to move that date. That would mean legislation enacted by Congress, signed by the president and subject to challenge in the courts."
Prominent law experts have also spoken out and confirmed that Trump doesn't have the power to move the election, including Democratic election lawyer Marc Elias.
🚨Trump cannot delay the election. Only Congress, through a new law could do so. In any event, per the US Constituti… https://t.co/XTupQVZsZ9

— Marc E. Elias (@Marc E. Elias) 1596114116.0
Is universal mail-In voting a bad idea?
Not at all. In fact, mail-in voting has been a major part of elections since the Civil War when soldiers voted by mail from the battle field. Voter fraud is extremely rare in any case.
According to a study by the Brennan Center for Justice, incident rates of voter fraud in mail-in situations are between .0003% and .0025% nationwide. Oregon, the first state to institute universal mail in voting in 2000, have only documented about a dozen cases of proven fraud in the last two decades. According to The New York Times, "Numerous studies have shown that all forms of voting fraud are very rare in the United States. A panel that Mr. Trump established to investigate election corruption was disbanded in 2018 after it found no real evidence of fraud. Experts have said that voting by mail is less secure than voting in person, but it is still extremely rare to see broad cases of voter fraud."
Does mail-in voting disproportionately benefit the Democratic party?
It's unlikely. As the Brooking Institute points out, "The first state to adopt a universal mail-in ballot program was Oregon in 2000. Shortly after it was enacted, Adam J. Berinsky, Nancy Burns, and Michael W. Traugott sought to explore the impact of the new law. They found that voting by mail did not bring substantial numbers of new voters into electorate, nor did it have any effect on whether the electorate was more Democratic or more Republican. The only effect they found was that it helped keep regular voters in the electorate."
A Stanford study on the subject found: "(1) vote-by-mail does not appear to affect either party's share of turnout; (2) vote-by-mail does not appear to increase either party's vote share; and (3) vote-by-mail modestly increases overall average turnout rates, in line with previous estimates. All three conclusions support the conventional wisdom of election administration experts and contradict many popular claims in the media."
In summary, it is incredibly unlikely that Donald Trump will be successful in delaying the election, and he is incorrect about mail-in voting being subject to widespread voter fraud.
Check out this helpful graphic for more information:
Donald Trump once again confused all of Twitter on Tuesday when he ended a Tweet with "Impeach the Pres." After seeming to all-caps brag that "MEDIAN HOUSEHOLD INCOME IS AT THE HIGHEST POINT EVER, EVER, EVER!," he claimed there are "MORE PEOPLE WORKING TODAY IN THE USA THAN AT ANY TIME IN HISTORY!" Despite these putative wins for his administration, he did not use the popular hashtag #ImpeachthePres; rather he wrote out the full sentiment, begging the question: What did he mean?

Just out: MEDIAN HOUSEHOLD INCOME IS AT THE HIGHEST POINT EVER, EVER, EVER! How about saying it this way, IN THE HI… https://t.co/eeLFQHSr3z

— Donald J. Trump (@Donald J. Trump) 1571153525.0
1. He's mocking the Left without the literacy to do so effectively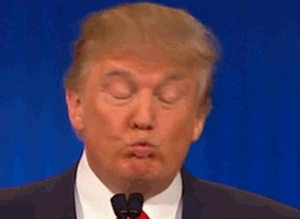 2. It's his unconscious desire to be free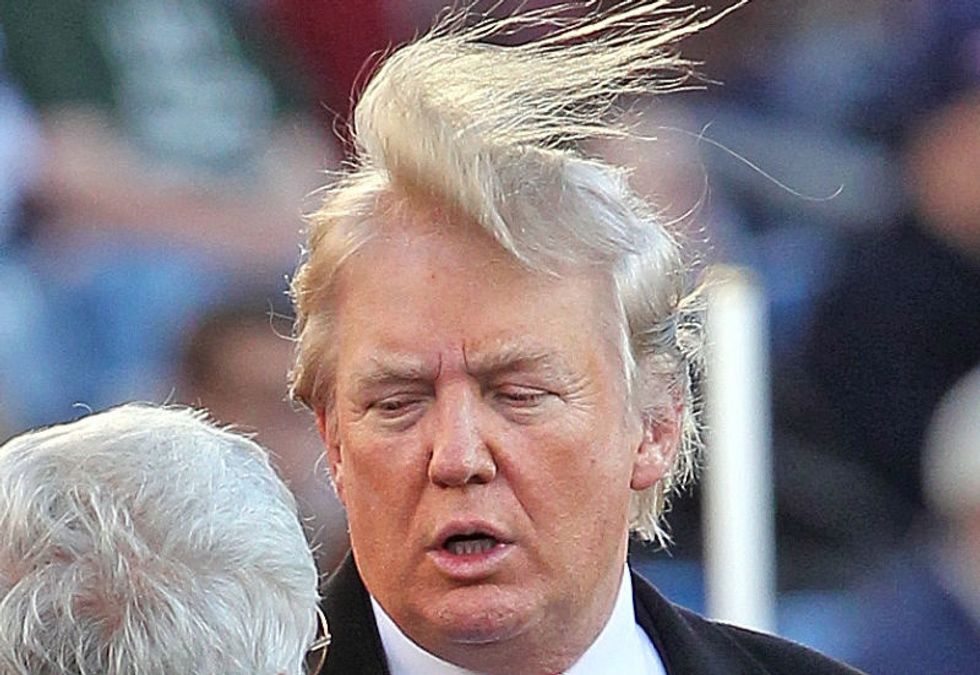 3. He believes Barack Obama is still president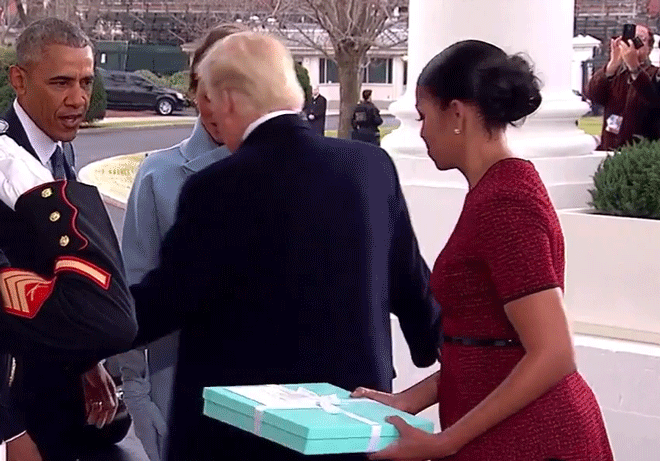 4. He meant "Impeach the Press" but his little thumbs made a typo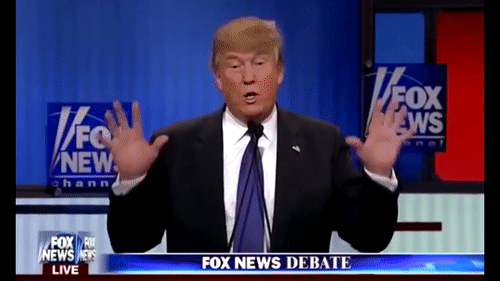 5. He means, "I'm Peach, the Pres," perhaps in response to "Orange man bad"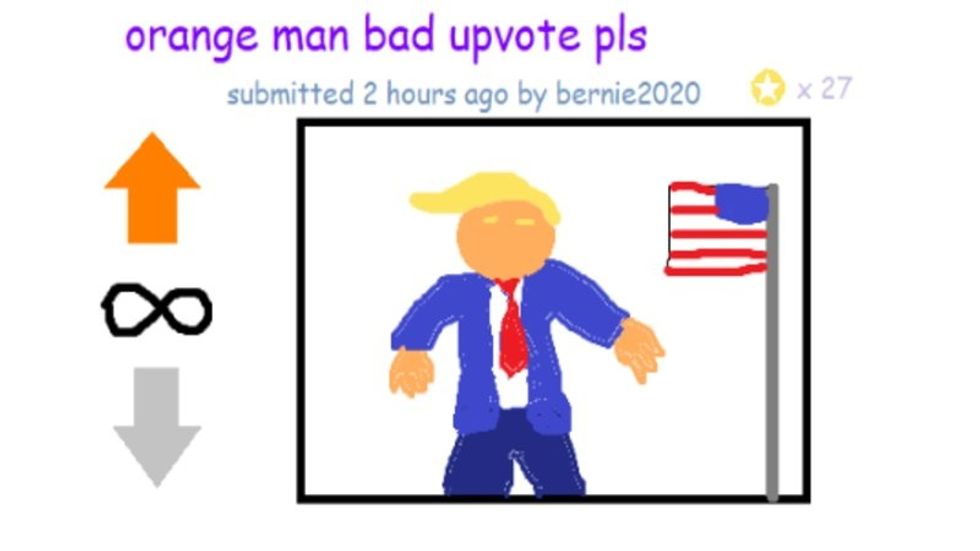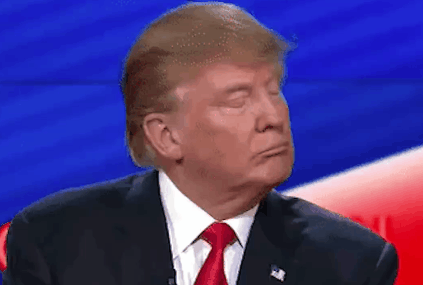 6. He wanted to end with a question mark but ran out of characters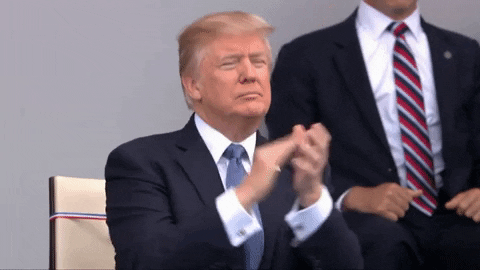 7. Seriously, maybe he just wants to go home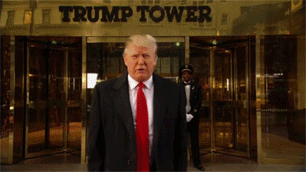 Trump's words and actions have led our country into a terrifying state, a state in which the president has put people of color in severe danger.
This week the Republican party has only helped to fuel Donald Trump's racist fire. For many, this isn't surprising. Trump began his attacks during his first campaign, targeting Mexican-Americans and generalizing them as "drug dealers, criminals, and rapists." Once he was elected, Trump enforced a xenophobic Muslim ban and continued to fuel the fire of white supremacy. Now, immigrants seeking asylum are dying in American custody. Overall, Trump's words and actions have led our country to a terrifying state, a state in which the president has put minorities and POC immigrants in severe danger.
A lot has happened within the last seven days: It's harder than usual to keep up with Trump and his minions' actions. Here's a timeline to help get you up to speed.
July 12th
Vice President Mike Pence and Republican Senators Lindsey Graham, John Cornyn, and Mike Lee visited a detention center in McAllen, Texas. The government officials observed around 400 men crammed in cages with no mats, no pillows, and barely room to sit down. The four men did not speak to any of the 400 immigrants and stayed in the detention center for only 90 seconds.
Vice President Mike Pence Visits Texas Migrant Detention Center | TODAY www.youtube.com
July 14th

Only two days later, President Donald Trump took to Twitter to advise "progressive" congresswomen that, instead of participating in American politics, they should "go back and help fix the totally broken and crime infested places from which they came." The tweets were sent in the midst of ICE raids occurring across the nation. The tweets' purpose was clear: Create hysteria targeting people of color in hopes of eradicating the immigrant population.
....and viciously telling the people of the United States, the greatest and most powerful Nation on earth, how our… https://t.co/xPRSZHNNAd

— Donald J. Trump (@Donald J. Trump) 1563107272.0
July 15th

A day after Trump's tweets, Senator Lindsey Graham, who once called the President a "race-baiting, xenophobic, religious bigot," defended him, proclaiming, "AOC and this crowd are a bunch of communists… they're Anti-Semitic. They're anti-America."
Lindsey Graham's Fox News MELTDOWN www.youtube.com
July 16th

On Tuesday, the House voted to condemn the President for his racist rhetoric. A President of the United States has not been formally rebuked a president in over a century. While the House voted in favor of the symbolic motion, the numbers included 240 Democrats in favor and 187 Republicans against. It's noteworthy that only four Republicans voted in favor of condemning the president's racist tweets.
That same night, Louisiana Senator John Kennedy referred to Rep. Alexandria Ocasio-Cortez (New York), Ayanna Pressley (Massachusetts), Ilhan Omar (Minnesota), and Rashida Tlaib (Michigan) as the "four horsewomen of the apocalypse."
John Kennedy Blasts The Squad www.youtube.com
July 17th

On Wednesday, during President Trump's rally in North Carolina, he again attacked the group of freshmen congresswomen, explicitly targeting the Minnesotan representative, a Muslim, and Somalian refugee, Ilhan Omar. His supporters began chanting, "Send her back." The president stood silently for a mighty thirteen-second pause, head held high, as he proudly looked upon his supporters.
'Send her back': Trump batters Ilhan Omar on campaign trail www.youtube.com
July 18th

The morning after, two of Twitter's top trending hashtags were #IStandWithPresTrump and #IStandWithIlhan. A few hours later, a few GOP members finally spoke out about the chants. Senator Marco Rubio called the targeting of Representative Omar "grotesque." A few other Republican Congressmen also spoke out on Twitter:
I deeply disagree with the extreme left & have been disgusted by their tone. I woke up today equally disgusted - ch… https://t.co/hlIxUraFva

— Adam Kinzinger (@Adam Kinzinger) 1563455793.0
Though it was brief, I struggled with the "send her back" chant tonight referencing Rep. Omar. Her history, words… https://t.co/uHL8TNlr4k

— Rep. Mark Walker (@Rep. Mark Walker) 1563418882.0
Trump later said he was "not happy" with the chants. When asked why he didn't stop the crowd, he answered, "I think I did—I started speaking very quickly."
Trump disavows supporters chant of 'Send her back!' at rally www.youtube.com
The same day, John McCain was also trending on Twitter. Former Representative of Florida, David Jolly, tweeted about how he missed the moment when John McCain cut off a woman claiming Barack Obama was an "Arab."
Missing this moment this morning. https://t.co/XPMmIH4PjF

— David Jolly (@David Jolly) 1563453537.0
Senator Chuck Schumer also referred to the moment while addressing his colleagues.
Chuck Schumer: "The only way Pres. Trump will stop is when Republicans on the other side have the honor, the decenc… https://t.co/oR8NdLMPru

— Kyle Griffin (@Kyle Griffin) 1563469210.0
Finally, to end this appalling timeline on a high note, here's a video of Minnesotan Representative Ilhan Omar returning home to the Twin Cities. Watch as she's celebrated below:
Congresswoman Omar just arrived back in the Twin Cities. https://t.co/ZiFqWnDJgQ

— Tom Hauser (@Tom Hauser) 1563486133.0