Critics will always argue whether it's "worth it" to help people in need.
After its precipitous fall in February of 2020, the government took major steps to stabilize it.
By Monday, November 16th, the Dow had surpassed all previous records, closing at 29,950. Meanwhile, the national death rate as a result of COVID-19 was rising toward its horrifying January peak. Meanwhile, working Americans continued to struggle and suffer, wasting their gas money waiting in endless lines for limited supplies of free food.
If you, like nearly half of U.S. adults, don't own any stock at all, the numbers above are essentially meaningless. Even for most of the people who are invested in the stock market, their investment isn't substantial enough to make up for issues like widespread underemployment.

And yet, the Federal Reserve has poured $4 trillion into maintaining the stability of investment markets and ensuring that the Dow, the S&P 500 and various other numbers on charts that seem increasingly disconnected from reality move in the right direction. Why is that?
The answer to that question is complicated, but it is closely linked to the reason why President Joe Biden has been on the receiving end of a lot of scrutiny and pushback on the topic of student loan forgiveness — and why he hasn't already taken steps to cancel some or all of student debt already.

Recently the amount of student loan debt in the United States surpassed $1.7 trillion. That amount has more than tripled in the last 15 years, with around 45 million Americans currently holding some amount of student loan debt, and an average burden in excess of $30,000.
Most of that debt is nearly impossible to discharge through the standard bankruptcy process. And the fact that most of that burden falls on young people — whose careers are less established and who face generational declines in wages and wealth — exacerbates the impact of that debt. It's a major factor in the worrying declines in rates of home ownership, marriage, and birth rate among millennials.
It is widely acknowledged that the cost of higher education has ballooned out of control while it has increasingly been pushed as a necessary step on the path to prosperity. Underlying this problem is the fact that — unlike many developed nations — our federal government doesn't offer affordable public universities or fund education in fields like medicine and engineering where we always need more skilled professionals.
Why Is College So Expensive in America? | Making Cents | NowThis www.youtube.com
Instead we offer government-backed loans and guarantees that incentivize institutions to invest in administrative bloat and in expensive development projects to enhance their prestige and entice prospective students with unnecessary luxuries. Teenagers instilled with little sense of the financial commitments — but an unwavering belief in the necessity of college — have become cash cows.
The system as it stands is clearly broken, and whatever other reforms are called for, the resulting debt crisis is interfering with the spending power and attainment of an entire generation. In the context of a pandemic that has affected the livelihoods of so many, it would seem like an uncontroversial act for the government to alleviate some of that burden of student debt.

And for the most part, it is. Opinion polling shows that the notion of providing some amount of student loan forgiveness is broadly popular across partisan lines.
The exception is among the pundit class — and the wealthy donors they represent. Because, while various political figures — including Democratic Senators Chuck Schumer and Elizabeth Warren — have urged Joe Biden to make student loan forgiveness an early focus of his presidency, others in politics and the news media have done their best to push back.
At the moment, a forbearance measure laid out in the CARES act has been extended through the remainder of 2020 — allowing those with federal student loans to defer payments for the time being. But further action being proposed would include forgiveness for debt owed to private companies.

Among the wide range of suggestions are legislation to provide $10,000 of debt forgiveness for individuals meeting certain restrictive criteria and $50,000 of automatic forgiveness for all student debt holders — which Joe Biden could theoretically have delivered through an executive order as soon as he took office.
In either case, some would still be left with large burdens of debt, and some would likely be hit with unmanageable tax bills — as debt forgiveness is considered a form of income. But the debate has not largely involved addressing those shortcomings. Rather, many have questioned whether we should be considering these proposals at all.
The objections tend to fall into three categories: It wouldn't help the right people, it wouldn't stimulate the economy as much as other measures, and "I paid off my student loans, so why shouldn't they?"
The last is patently asinine, and should be ignored or mocked as it applies equally to any form of progress — "My face healed after smashing against the dashboard, so why should we add airbags now?" If the people espousing this perspective want to be acknowledged for their fiscal responsibility, here's the entirety of the praise they deserve: Good for you.
The fact remains that many people are not able to pay off their student loan debts, which can have a ruinous effect on their credit rating, affecting everything from interest rates on other loans to — in a cruel twist — their employment prospects. There is a disturbing potential for an accelerating debt cycle that becomes impossible to escape.
Even for those who are able to pay off their debts may feel pressured by the monthly payments to accept employment that they otherwise wouldn't — contributing to an imbalance in the employee-employer relationship that could further suppress wages. In short, it's bad.

So while it's valid to point out that there are others in the economy more in need than college graduates, we can't ignore the reality of the student debt crisis. Along with other important measures — further extension and expansion of unemployment benefits, rent subsidies, and direct payments to make it easier for people to stay home — student loan forgiveness should be considered an essential part of COVID relief.
Which leaves only one complaint left: It wouldn't do enough to stimulate the economy.
The basic issue is that the benefit of debt forgiveness is spread out over years or decades of remaining loan payments. And because it would also contribute to recipient's tax burdens, there is a concern that much of the cost of debt relief would not result in short term increases in consumer spending — the kind that spurs quick economic growth.
While that's worth being aware of, doesn't this objection have its priorities reversed? Isn't the entire purpose of a strong economy to improve people's lives? So why are we unwilling to improve people's lives unless it primarily contributes to short term economic growth?

Clearly our entire system has embraced this inverted way of thinking. That's why it can pass almost without notice when the Federal Reserve spends $4 trillion to prop up investment markets.
We happily spend that amount on measures that only directly benefit the wealthy, and yet — when it's suggested that we should spend a fraction of that on a popular policy that could improve the lives of 45 million Americans — it becomes a point of great contention.
We all seem to have forgotten the essential truth that the economy is meant to serve us — not the other way around.
Making new friends as an adult can be hard, but we've got a few tips to help expand your social circle
At some point you reach that mythic age known as "adult". Sadly, you discover the ease with which friendships formed when you were younger seems to have escaped you. You might have a group of friends from university or high school, and a few friends from the jobs you've had. But, what are you supposed to do if you want to meet friends now? You could always go back to school, but I'm assuming you don't have 100k and two years of free time?
First, let's examine why it was easier to make friends when you were younger. Sure, cell phones might be the reason you can't make new friends at a bar. But people tend to be looking down on their phone because they either don't want to speak to strangers, or don't know what to say to a stranger if a conversation were to occur. The real reason friendships were easier to make in schoolis you had an initial reason to get to know somebody. You were reading the same book, working on the same problem set, or had the same boss. So with that in mind, let's look at fun, grownup options to have reasons to speak to strangersin the real world, unplugged and off-line.
1. Outdoor workout groups:
There's no limit to the number of workout classes on offer. They can be great for workouts, but not as great for building connections with other class participants. This is because they're designed to create a connection between you and the instructor, not you and the other participants. However, there are a ton of great free workout groups that meet up in public spaces and bang out the workout, and they're usually free. My personal favorite is The Rise. They have chapters in a bunch of cities, and the concept is the same. Volunteers get people together in the morning before work for runs, circuit training, and sometimes Yoga. Trust me, the first time someone challenges you to a no holds barred push up competition, a friendship is formed! Look around though, most cities have some kind of a version of this.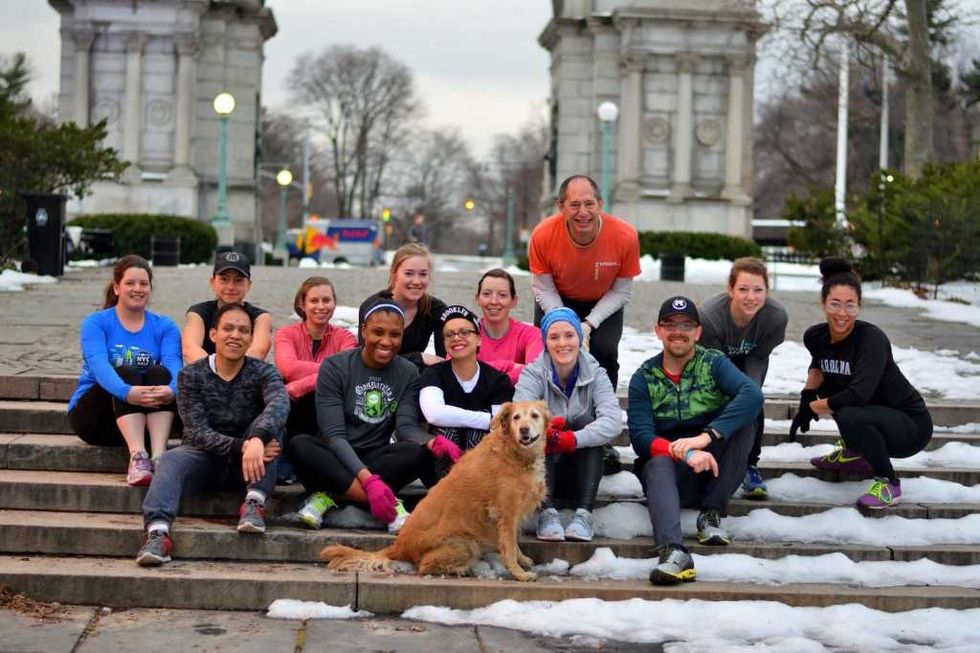 The Rise workout group meets in Prospect Park www.therisenyc.org
2. Interest groups:
This requires a certain amount of self-reflection, but whatever you're into… there's a group for that.. Are you into rock climbing? There's a meetup for that. Do you want to get into rock climbing, or at least pretend to be into rock climbing, or at least go and talk about rock climbing? You can still go! If you're interested in something slightly more intellectual, there are many interest groups you can join in on.. My personal favorite is Young People in Foreign Policy. No, you don't have to be a diplomat to join. Or be particularly young. All you need is strong opinions or be willing to listen to people with strong opinions. Listen to a paneled of informed experts talk about the future of the European Union for an hour, then be handed a glass of wine at the following event.I assure you, you'll be able to make a new friend. (Or a lifelong enemy!)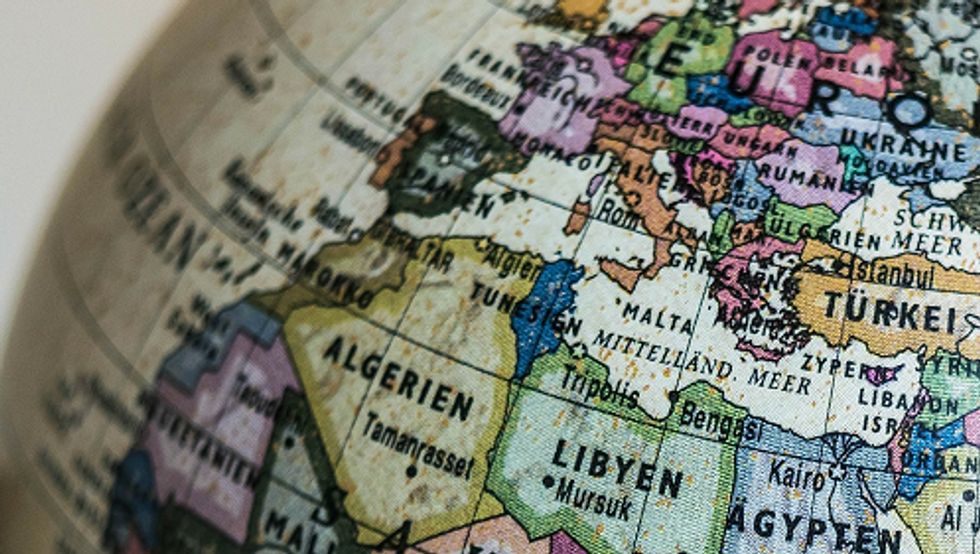 Chapters across the Globeypfp.org
3. Alumni Clubs:
If you went to college,even if you didn't graduate, you can join an alumni club in your city. What's great about these groups, is they tend to attract people from the 22 year old right of school to the 75 year old who has been coming to these events since the Carter administration. My college, for example, has book clubs, a lecture series, and a general networking event this month alone. Trust me, your school probably has something as well.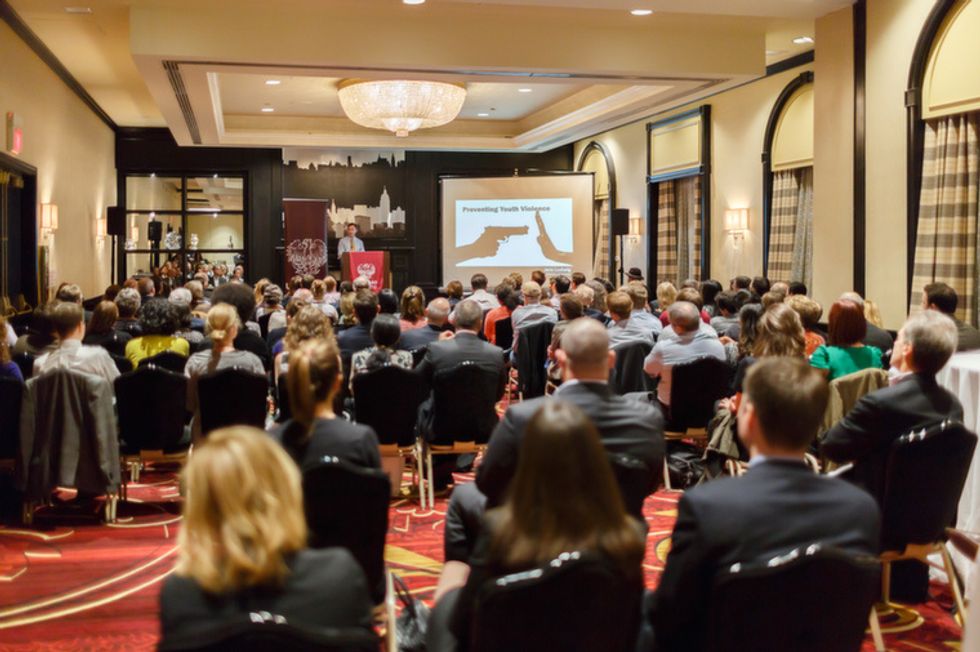 Lecture are always followed by mingling and usually winenyc.uchicagoalumni.org
4. Take a Class:
You don't have to go and get an entire masters degree just to recreate the fun of making class friends. Anytime you have a given topic to discuss you're more easily able to make a connection. If you fail, you still learned something. New York City has an ocean of options to choose from but some of the best are offered by the 92nd Street Y.. Want to get less terrible at painting? Find out what Bridge is? Create ceramic art for all of your relatives instead of buying them something. The 92nd Street Y has all that, and potentially new friends to boot.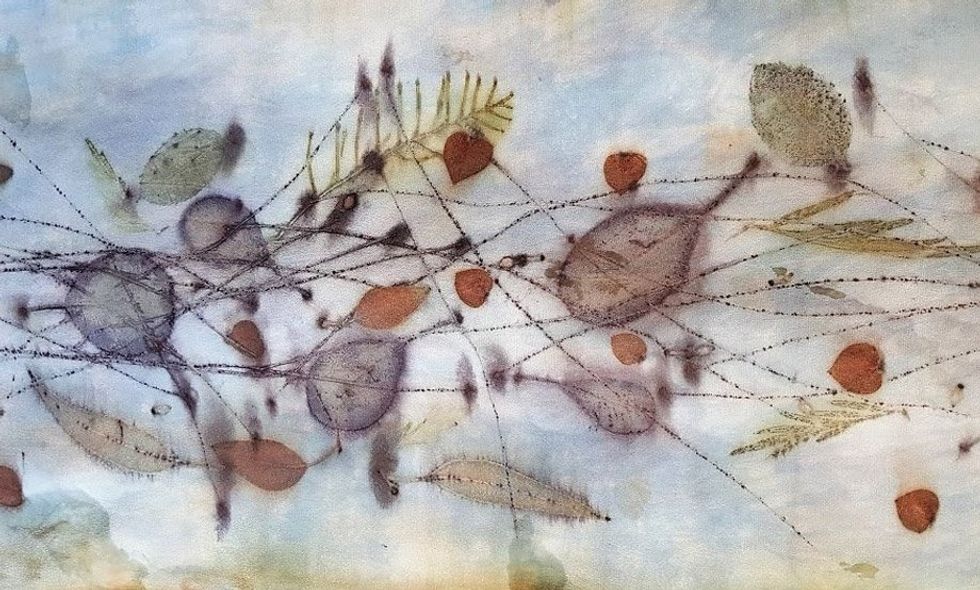 Did you know you could learn to make botanical leaf prints on silk fabric?
www.92y.org/classes
Tired of going out to bars and being just one more person staring at your phone? Stop going to bars, have something to look at other than your next drink.
Keep reading...
Show less
What does an intern provide to a company and should they be paid for their work?
If you've ever searched for an internship, you know how rare it is to find one that's paid. Usually, the associated advertisements focus on how potential interns will benefit by working as part of the team at a top company, learning skills they'll use for the rest of their lives and networking with notable people.

However, some question the legitimacy of the gains from unpaid internships. Are students getting enough out of their internships if their bosses just choose to use them as secretaries and coffee runners? And how do unpaid internships contribute to income inequality? Let's examine a few aspects to keep in mind when considering whether or not interns should be paid.
Unpaid internships tolerated in ultra-competitive industries
A person who is trying to get his or her foot in the door and break into the entertainment industry or another extremely competitive field may reason that unpaid internships are not only common but also expected. That individual might think, "If I can just learn how things work at X Company, I'll have something great to put on my resume, and I might even get a job out of the experience. Considering those advantages, I'll figure out a way to get by without pay."
There's also the problematic reality that if a potential intern is unwilling to work for no pay, he or she can feel certain that dozens or even hundreds of other hopefuls would surely work hard without getting paid. Then, there's the assumption that if a person doesn't seize the chance to grab an unpaid internship, he or she might be completely out of luck since internships are so scarce and people are always willing to work for free.
Legal specifications to keep in mind
The stereotypical intern is someone dashing around from dawn until dusk, eagerly making copies and filling empty coffee cups for superiors. Although that dedicated individual might be making a strong impression regarding personal work ethic, those types of activities don't transfer to become future job skills. Some companies have taken bold stances and chosen to pay their interns, recognizing that they are assets to the team.
However, there have been instances where interns fulfilled duties that ended up being integral to a project's success, and they didn't receive a dime for their efforts. Many people do not realize that unpaid internships can result in lawsuits related to the Fair Labor Standards Act. There were two prolific cases associated with interns at Gawker and Fox Searchlight Pictures. Both argued because their duties were so integral to operations, they deserved payment.
According to legal rulings, unpaid internships have to occur in a primarily educational environment that benefits the intern. Also, the employer cannot take advantage of an intern and make that person do things that would necessitate a paid staff member receiving income for the work.
Unpaid internships highlight income inequality
People have also argued strongly that unpaid internships are luxuries for the economically fortunate. That line of thought makes sense, especially considering that many internships occur during the summer. That's a time when people who are not financially stable can't even consider applying for internships because they have to use that coursework-free season to make money that'll sustain them through upcoming semesters.
It raises the question of whether employers might be unintentionally preventing ideal candidates from applying for an internship because an unpaid option isn't financially realistic. Employers who offer paid internships bring a welcome element of equal opportunity to the internship candidate pool.
What must happen to help interns who take unpaid internships?
Indeed, paying interns or making them work for free is a decision that's up to employers. If they choose the latter, they must break the stereotype and reward worthy interns by letting them do things that'll genuinely benefit them in their future careers.
Of course, it would be feasible to assign interesting activities based on a person's prior performance. If someone characteristically shows up late and displays an obviously bored attitude while interning at a company, he or she would arguably not be a prime candidate for exciting and demanding responsibilities. On the other hand, when an intern manages time well, is inquisitive and otherwise meets or exceeds expectations, then the stage is set for bigger and greater things.
Also, employers need to consider that payment could be an incentive that helps them find the best, most highly motivated interns. If that happens, they might reduce hiring costs down the line because they can bring proven interns on board instead of having to dive blindly into the job market.
Hopefully, the influx of legal cases taken against companies that didn't pay interns for doing valuable work might inspire a change. Until then, it's up to interns to be assertive if they're continually only given menial duties during an internship. As long as they're performing well at a level that is at least as good as their peers, they can build a strong case that if payment is out of the question, they need to get educational ways to spend their time.
Keep reading...
Show less
The cost of higher education has been steadily increasing over the past four decades and that's not changing
Universities and other advanced schools of learning seem to be raising their prices at an alarming rate. Higher education costs have ballooned over 538% since 1985. To put this in perspective, healthcare has increased more than 286% and the consumer price index has gone up 121%. That means education costs are over four times what they were thirty years ago.
No wonder people are complaining. But with these price increases come a greater quality and a better educational experience than what was to be had twenty or thirty years ago. Whether college is a better overall experience than before is individual and subjective.
However, campuses are making improvements. They are getting bigger, more diverse and more academically expansive. Let's take a look at some of the positive changes you will be getting for your extra money.
High tech coursework
There were computers and technology thirty years ago, but nothing like today. You can visit a lecture in person or watch from a distant location online. You can watch it at a later time which suits your schedule. Online classrooms foster better communication with students and teachers.
Entire projects can be done online without the need for paper products. Teaching can be done in different and more effective ways. Technology has offered better ways to read, write and compute. Business, trades and manufacturing have embraced technology and are ever changing. Universities offer exposure and application of these technologies to their coursework and future profession.
Better food service
On campus dining has gotten more elegant and healthier. There are better choices and fresher produce. Canned and fried foods aren't as prevalent as they once were. It's common to have a fully stocked salad bar at every meal. Universities cater to those with special dietary needs.
Culturally diverse cuisine can be enjoyed right on campus. Wider menu choices are a norm. You can still choose to be unhealthy, but you have many more options than before. Satellite cafeterias serve those on the outer edges of campus. Some are even open to and frequented by the public. Gone are the cliché tales of miserable dorm food. These improvements cost more money.
Upgraded housing
Many universities or surrounding areas offer student housing which is on or close to campus. You get quick access to classrooms, school facilities, and sporting events in just a short walk. It's so much more fun when you can enjoy college living with your peers and not have to drive all over to get to your classes. Facilities have improved and now offer a higher standard of living.
Living communally can mean increased safety. Students don't have to risk driving through traffic to get to classes. Students live among each other and not the general public. They can look out for each other and be better aware of unwelcome intruders.
Yes, these improvements are part of why costs have risen. But these upgrades are investments to ensure that present and future students will have a beautiful place where they love to live. Better dormitories, expanded libraries and refurbished athletic centers attract and retain students.
Increased diversity
Campuses offer a more diverse student body and faculty than before. Your college experience will be much richer with exposure to fellow students and academics from different cultural and racial backgrounds. Learning together with people who don't look like you or sound like you encourages cooperation, collaboration and innovation.
Research shows diversity in education produces higher academic achievement and promotes better relationships between different cultures. A diverse, well-educated public is better for business, international relations, and national security. Plus, it's fun getting to know different cultures and different experiences. You will inevitably become more worldly, more open-minded, and more sensitive to other cultures.
Better support services
Campuses now offer a wider range of support services. Students can get help with financial aid and student loans. Tutoring services for students challenged by their new coursework can be obtained through the schools. Counseling services, job placement assistance, even assistance with finding housing can be facilitated by the university. It's no longer uncommon for a campus to have its own health clinic or urgent care facility.
There are more people in our country than there were thirty years ago. It stands to reason that with more people come more students and a greater need for higher education. With this demand comes an increase in the need to renovate and expand academic facilities and programs.
This is always going to result in increased costs. The cost of college is definitely inflated more than it necessarily needs to be. However, the increase in and of itself is to be expected with time. If you are old enough to have children attending college, you will notice that their college experience will be much more diverse and multi-faceted. So is that worth the increased costs?
Whether you agree or disagree doesn't mean you are going to like shelling out all that money every year, or that news of an increase is going to make you cheer for better quality. They say you get what you pay for. Do you think college is worth the money? Let us know in the comments!
Keep reading...
Show less
Affordable health care and education is beginning to feel more and more like an unattainable luxury.
It is still a struggle for Americans to access affordable health care and education. Unfortunately, this is largely because companies are looking to profit rather than have tax money benefit the actual taxpayer.

There is no denying that business owners work hard for the money that they make. However, as more money is funneled into the pockets of the 1%, it means there is less available for health care and education assistance. Rather than improving the country by ensuring accessible health care and education for all, business owners are purchasing boats, second (or third) homes and luxury cars.
If each business made a small shift, they could still profit without cheating the American tax payer out of affordable health care and education. Let's take a look at a few ideas business owners could implement to improve their profit margins without taking tax dollars.
Cut out Waste
Whether we're talking about wasted productivity or wasted products, many companies aren't operating as lean and efficiently as they could be. They waste time, money and other resources putting too many employees on the schedule or throwing out products that weren't properly assembled or may have been past their expiration date. Unfortunately, any kind of waste can hurt a business's profitability.
If more businesses would adopt a leaner business model, they can eliminate this waste and ensure they're not throwing money right down the toilet. By only scheduling employees when they're actually needed, ensuring they're meeting the appropriate demand requirements, and not wasting so much product, business owners can make enough profit that they won't need to swindle taxpayers out of their cash.
Focus on Gaining Repeat Customers
Acquiring new customers is expensive for any business. Because companies need to go through the entire process of attracting new leads and nurturing them into clients, they need a larger marketing budget. However, if they put their focus on getting past customers to purchase again, they could cut their marketing spending and increase revenue at the same time.
Repeat customers mean that companies get more return for their initial investment. Unfortunately, many companies only look at landing that first sale and do very little to encourage buyers to come back for more. If they instead focused on building strong communities that continuously purchase from them, they could bring in more business and leave tax money for education and healthcare.
Reduce Indirect Spending
When we think about spending as a company, we usually think about direct spending, or products and services that go directly into making the products the company sells. These raw materials and subcontracted work contracts are extremely important, but indirect spending can really cause a company to overspend.
Reducing indirect spending, or spending on products and services that don't contribute to the products being manufactured, can result in savings of more than 25% for a company. If companies consider purchasing cheaper items or just begin tracking their spending, they can find additional costs to eliminate to put more money in the pockets of their employees and owners.
Improve Pricing Strategies
While consumers hate to see price increases on the products or services they love, companies need to be smarter about the way they're pricing their offerings. If they're not leaving enough room for a sustainable profit margin, owners are likely to get greedy and start looking for profit opportunities elsewhere.
Companies can improve their pricing strategies a couple of ways. First, if they're not charging enough, they can restructure their price scale to reflect the boost they need. On the other hand, if they're simply charging too much, they can reduce prices to improve demand and sell more products. Companies may also want to cut out products or services that are expensive to produce but do not bring in a particularly high return.
Unfortunately, it isn't likely that companies are going to leave tax money for education and health care. Because many business owners are only looking to put more money in their own pockets, we can expect to still see the 1% raking in cash while many of us continue to struggle to pay for basic needs.
Offering affordable health care and education to Americans doesn't need to become a difficult process. If we can rearrange some of the tax money that individuals are already paying, we should be able to make health care and education much more affordable. However, it would take serious restructuring to our entire system before we can really see change.
Keep reading...
Show less