The revolution will not be Tweeted, but its agenda can be.
Can a tweet save the world? No. Is it a public record of your intolerance of unjust systems in the world? Sure, if anybody reads it among the white noise of Twitter rage. Protest movements in the digital age are tricky; hacktivism, or hashtag activism, has been critiqued as an ineffective and tokenizing way to virtue signal in the name of social justice while actually being armchair activists. Meanwhile, nonviolent protests like marches, boycotts, and strikes are critiqued for being too passive to ever enact real change. On the other end of the spectrum are volatile reactionaries who want to tear down the system and begin from scratch–even if they have no actionable plans to create a viable replacement.
So what are we supposed to do? More to the point, what are we supposed to believe? A patient and open-minded look at both sides of any issue is guaranteed to point out one commonality: Everybody has the wrong idea about the opposing side. When it comes to social movements that create a better future, there are some basic, prevailing myths that only distract people from the real problems at hand. Ask activists, historians, and political science analysts, and they agree that you shouldn't fall for the following misconceptions when fighting for a better world:
1. Myth: Nonviolence Is Ineffective
Historically speaking, this simply isn't true. When two researchers from the United States Institute of Peace conducted a study of nearly 330 major violent and nonviolent campaigns "targeting incumbent regimes and foreign military occupations," they concluded that "nonviolent efforts were twice as likely to achieve their goals." They wrote, "The majority succeeded against authoritarian governments, when even peaceful protests could have fatal consequences. The ousters of Augusto Pinochet in Chile, Ferdinand Marcos in the Philippines, Zine el-Abidine Ben Ali in Tunisia, Yahya Jammeh in Gambia, Bashir in Sudan and Abdelaziz Bouteflika in Algeria are only a handful of cases in which mass nonviolent force stripped power from despots." Furthermore, another study in 2011 looked at 323 civil resistance campaigns around the world between 1900 and 2006, concluding that nonviolent campaigns were successful in 53% of cases, compared to violent ones' success rate of 26%. Additionally, only 4% of violent revolutions ended up in a "functioning democracy," compared to 42% of non-violent regime changes.
So radical violent action, whether that be in the form of paramilitary groups or self-appointed vigilantes who want to burn down the Establishment, is statistically not as likely to produce change as collective nonviolent protest.
2. Social Media Makes Protests More Effective
With that being said, there is a degree of truth to the allegation that social media creates lazy activists. More specifically, however, social media encourages engagement in social issues (i.e. sharing an article, liking a tweet, and maybe hurling insults at the opposing side), which is different from collective action. While Facebook, Twitter, and Instagram allow people to express their displeasure at existing policies, the most social media can do is mobilize people to agree on a unified agenda and a set of actions.
The problem, of course, is that many online participants don't end up following through with in-person plans, thus there's no unity where it counts: on the ground, at the march, or holding up signs. Furthermore, analysts Maria J. Stephan and Adam Gallagher emphasize the importance of "durable organizations" and "long-term planning," and in the fast-paced, immediate gratification of social media platforms like Twitter, responses can often be reactionary and short-term, which doesn't even begin the work of effective protest.
3. Myth: You Need to Have a Massive Amount of People
This is half-true, but it's mostly misunderstood. Effective nonviolent protests gain traction and grow into massive movements when their tactics get them noticed–even if that doesn't involve a large amount of people. As evidenced by the progression of the Egyptian occupation of Tahrir Square and the Serbian student protest group, Otpor (translated as "Resistance!"), a large following of people don't mark the beginning of a movement but rather it's a sign that a movement's worked. Srdja Popovic, leader of Otpor, reflected on the overthrow of war criminal Slobodan Milošević, "All successful movements come with a very low entry bar. You need to offer people the chance to do something meaningful, and – crucially – to get away with it. In Chile, against Pinochet, they drove at half speed: not illegal, very low risk, pretty funny, nothing the cops can do. It's about doing something neat, and living to tell everyone." He added, "We had to go out and listen. Get the real people, rural people, not so clever-clever people, behind us. Build a movement. We did, but it took us five years." Resistance from within a system is more effective to create change than external opposition.
4. Myth: It's a Business
Popovic coins one of their best tactics "laughtivism." Making people laugh not only gets attention, but it alleviates tension from living within fraught social realities. From graffitiing pictures of the corrupt men in charge to spreading the movement's message through public pranks, nonviolent movements have gained global traction through being human and showing a sense of humor.
Because the American people deserve to know
With less than a month left until the Iowa caucuses officially kick off primary season, it seems like we've spent the last decade slowly whittling away at an endless list of candidates.
Many voters have already seen their favorite contenders drop out of the race. Others have yet to figure out which person on a crowded debate stage best represents their interests. Obviously there are a number of axes on which you can compare the candidates, and countless articles that can help you navigate their differing economic policies, their stances on health care, or their various approaches to foreign policy. If those are the factors by which you judge a candidate, you should have no problem finding what you need to make up your mind. People like me are not so lucky.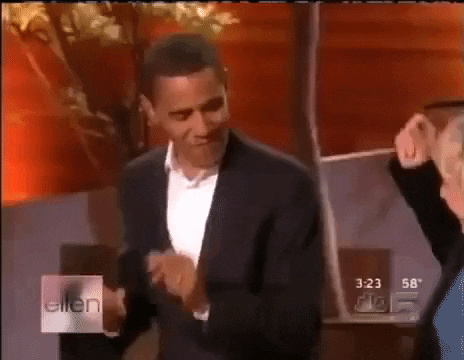 I have always been a single issue voter—consistently casting my ballot for the best dancer. In 2008 and 2012, I had an easy time of it. Barack Obama's blend of smooth and corny dance moves struck a perfect balance for my sensibilities, easily winning out over Mitt Romney's "Gangnam Style" convulsions, or John McCain's high-intensity robot. 2016 presented a more difficult choice. I nearly didn't vote at all, but ultimately decided that Hillary Clinton's stiff Whip and Nae Nae represented the lesser of two evils when considered against Donald Trump's apocalyptic rendition of "Hotline Bling."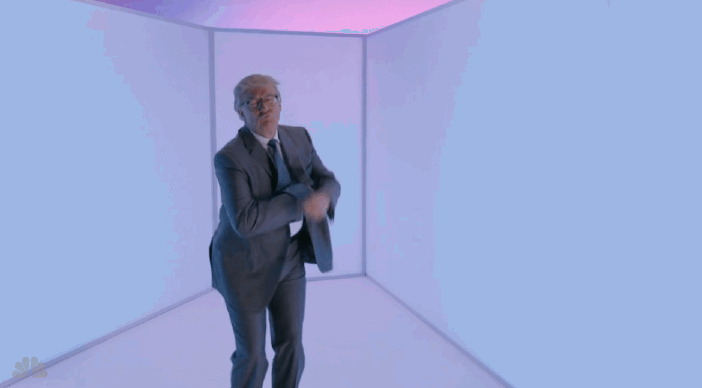 Sadly, some 60 million voters didn't see what I did, and made the wrong call. I won't let that happen again. The American people deserve to see every candidate dance before they go to the polls. Until the DNC finally listens to wisdom and converts one of their debates to a dance off, I've compiled this list so that you can make an informed decision.
Elizabeth Warren
We'll get the top-tier candidates out of the way first. Senator Elizabeth Warren has nothing to hide. She has been the most upfront, transparent candidate when it comes to her big, structural dancing. And while it may not be everyone's first choice in style, you can not fault her fun-aunt-at-a-wedding energy. The latest example of her eclectic blend of fist pumping and hula dancing comes from last night's Brooklyn rally with—recent dropout and competent dancer in his own right—Julian Castro. She probably just needs a couple more glasses of zinfendel from the open bar before she really loosens up.
Bernie Sanders
Bernie Sanders is surprisingly spry. You might not expect a man in his 70s with heart problems to cut a rug, but Bernie is not your average senior citizen. He has the energy of a man half his age, and the timeless consistency of his dancing allows him to keep up with his young supporters.
Joe Biden
Former vice president Joe Biden dances exactly as you'd expect—slow, old fashioned, and "sweet" in a way that's uncomfortably intimate.
Andrew Yang
Silicon Valley entrepreneur Andrew Yang has more than enough spring in his step to keep up with any roomful of middle-aged women on the dance floor. His universal basic dance moves aim to remind us that we all share one dance floor.
Tulsi Gabbard
Congressional representative for Hawaii Tulsi Gabbard doesn't exactly dance—she dance-fights. Just as with her approach to debates or to the war on terror, her Capoeira moves may be a bit more aggressive than some voters want.
Amy Klobuchar
Minnesota Senator Amy Klobuchar is known for her no-nonsense pragmatism. She strives not to make any promises she can't keep, so she will appear to be the adult in the room...but her dancing tells a different story. Klobuchar dances with the energy of a happy toddler who could enter full-blown tantrum mode at any moment.
Marianne Williamson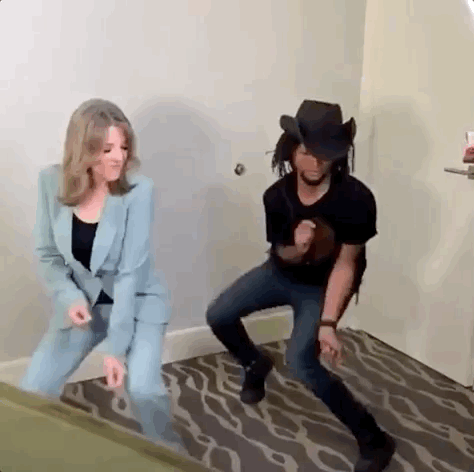 You may be surprised to find that spiritual guru Marianne Williamson is still in the race, but once you see her dance moves, you'll be surprised she isn't the front runner. She is as one with the music as she is with the vibrations of the universe.