"A tree is best measured when it is down," the poet Carl Sandburg once observed, "and so it is with people." The recent death of Harry Belafonte at the age of 96 has prompted many assessments of what this pioneering singer-actor-activist accomplished in a long and fruitful life.
Belafonte's career as a ground-breaking entertainer brought him substantial wealth and fame; according to Playbill magazine, "By 1959, he was the highest paid Black entertainer in the industry, appearing in raucously successful engagements in Las Vegas, New York, and Los Angeles." He scored on Broadway, winning a 1954 Tony for Best Featured Actor in a Musical – John Murray Anderson's Almanac. Belafonte was the first Black person to win the prestigious award. A 1960 television special, "Tonight with Belafonte," brought him an Emmy for Outstanding Performance in a Variety or Musical Program or Series, making him the first Black person to win that award. He found equal success in the recording studio, bringing Calypso music to the masses via such hits as "Day-O (The Banana Boat Song)" and "Jamaica Farewell."
Harry Belafonte - Day-O (The Banana Boat Song) (Live)www.youtube.com
Belafonte's blockbuster stardom is all the more remarkable for happening in a world plagued by virulent systemic racism. Though he never stopped performing, by the early 1960s he'd shifted his energies to the nascent Civil Right movement. He was a friend and adviser to the Reverend Doctor Martin Luther King, Jr. and, as the New York Times stated, Belafonte "put up much of the seed money to help start the Student Nonviolent Coordinating Committee and was one of the principal fund-raisers for that organization and Dr. King's Southern Christian Leadership Conference."
The Southern Poverty Law Center notes that "he helped launch one of Mississippi's first voter registration drives and provided funding for the Freedom Riders. His activism extended beyond the U.S. as he fought against apartheid alongside Nelson Mandela and Miriam Makeba, campaigned for Mandela's release from prison, and advocated for famine relief in Africa." And in 1987, he received an appointment to UNICEF as a goodwill ambassador.
Over a career spanning more than seventy years, Belafonte brought joy to millions of people. He also did something that is, perhaps, even greater: he fostered the hope that a better world for all could be created. And, by his example, demonstrated how we might go about bringing that world into existence.
CULTURE
The Seven Strangest Collections in the World
It's amazing what people will hold onto.
At some point or another we've all had an older relative, maybe an uncle or a grandparent, implore us to start collecting stamps or rare coins. It's always the same dubious story about how these collectibles will appreciate in value over the years. Maybe they will. Maybe they won't. Either way, this doesn't really seem like a determining factor of why we, as a species, find it necessary to hoard ostensibly useless objects.
I have two theories. For some, I assume collecting things alleviates the anxiety of everyday life, much like any other hobby. It's something to pour oneself into. For others though–and I assume this is the case for more serious collectors–it's an attempt to capture and preserve a specific time or place. Think about how anal action figure collectors are about keeping their figurines in mint condition, leaving them in their plastic containers for years and years. Collecting at its most fundamental seems like a battle against time, a decision to push back against temporal erosion.
This is all a very long-winded way of saying people collect things because of nostalgia. Everyone feels various degrees of nostalgia. This is a fairly obvious point. That said, what people feel nostalgic for gives great insight into who they are as human beings. With that in mind, we've decided to list off some of the strangest collectibles we've stumbled across in order to give you an idea of how varied people's nostalgia truly is. Time moves in the same direction for everyone. It's what you hold onto that makes you who you are.
Quack Medical Devices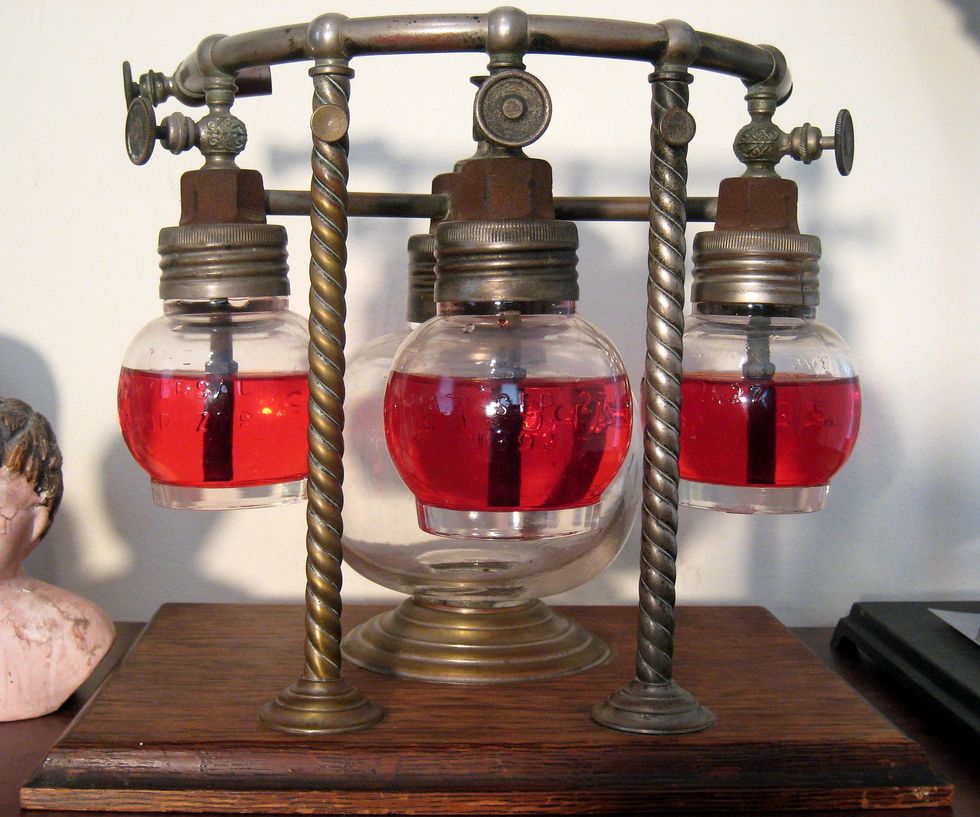 Mysterious potions used to address a variety of medical ailments
Are you into medicine but not into science? Well, have I got the collector's item for you. Whether you want your head bumps measured by a robot phrenologist or you want to get your shoes fitted via x-ray, there's a whole slew of collectors dealing in medical quackery. These collections, some of which are already in museums, stand as a testament to the fallibility of scientific progress.
Toilet Paper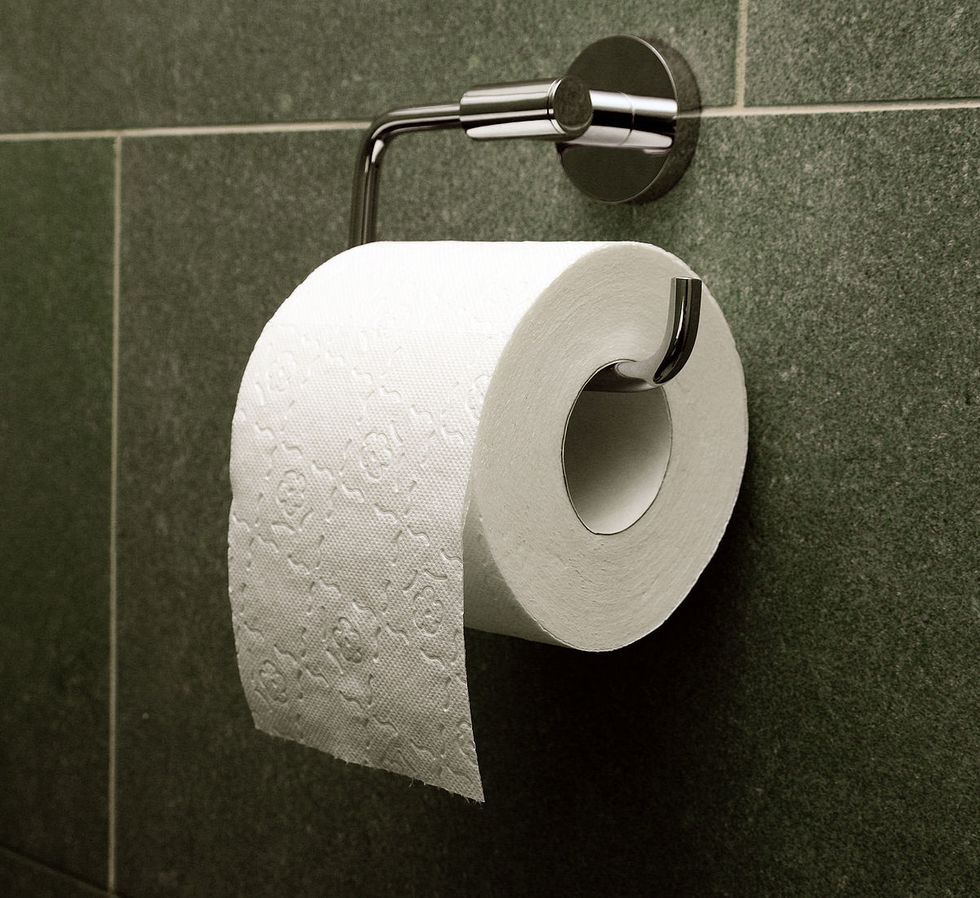 Just a standard roll
If you're like me, your first thought was Oh jeez, is there some creep out there collecting used toilet paper? Don't panic! None of the toilet paper in Flo and Rich Newman's collection has been used. The collection does, however, sport 900 types of toilet paper from six continents. They didn't always collect TP, however. At first, the Newman's collected antiques, but they found themselves too concerned with the monetary value of their collection. In Flo's words, they "wanted to collect something useless."
Celebrity Hair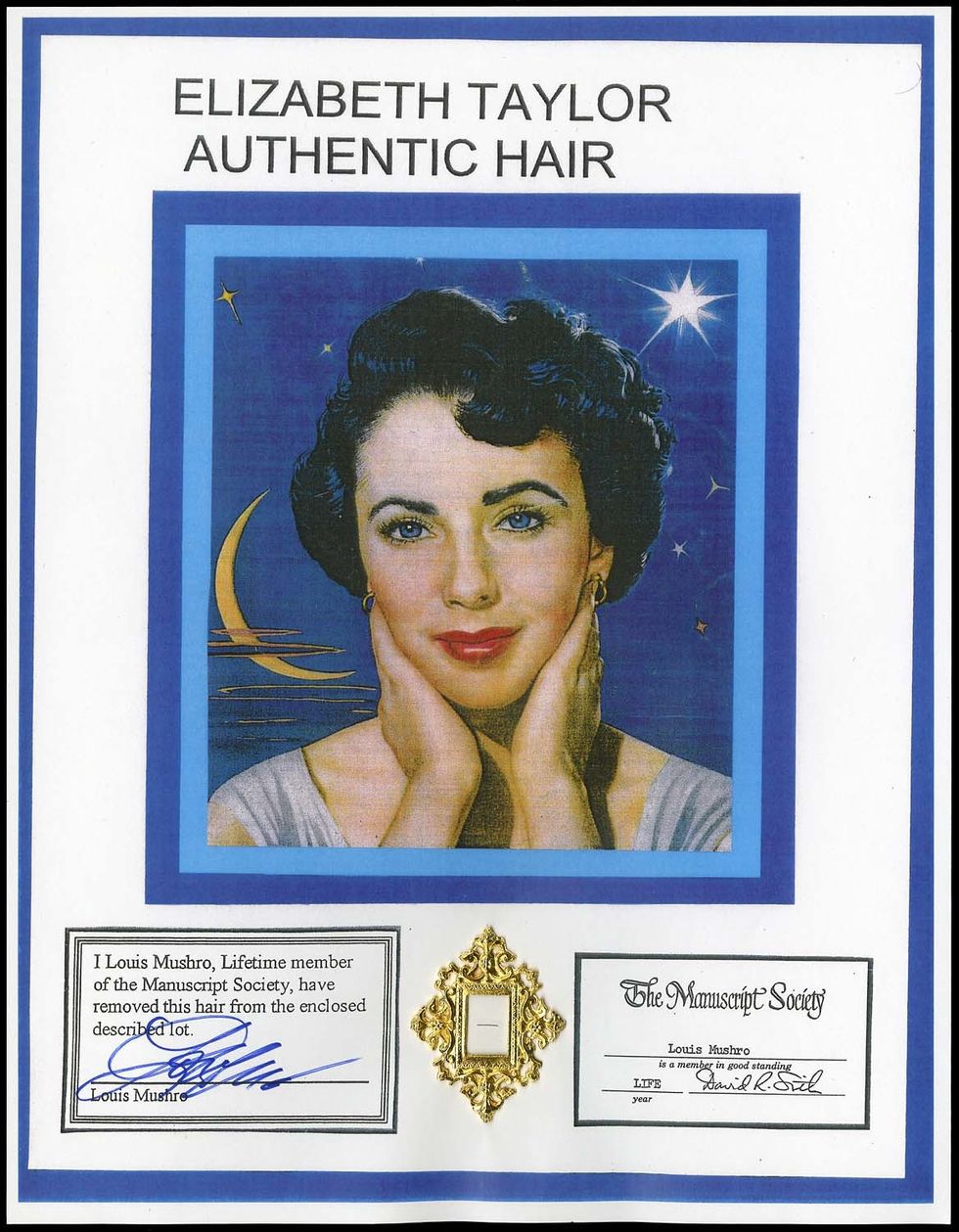 Elizabeth Taylor's hair even comes certified!
It there a better way to preserve the memory of meeting your favorite celebrity than stealing a lock of his or her hair? Probably. Still, this is a thing people do. Whether they use the hairs for voodoo or these collectors are trying to clone their celebrity crushes remains to be seen. No one has to do this, and it's certainly very creepy, but maybe some famous people would be flattered to be part of such a collection.
Toenail Clippings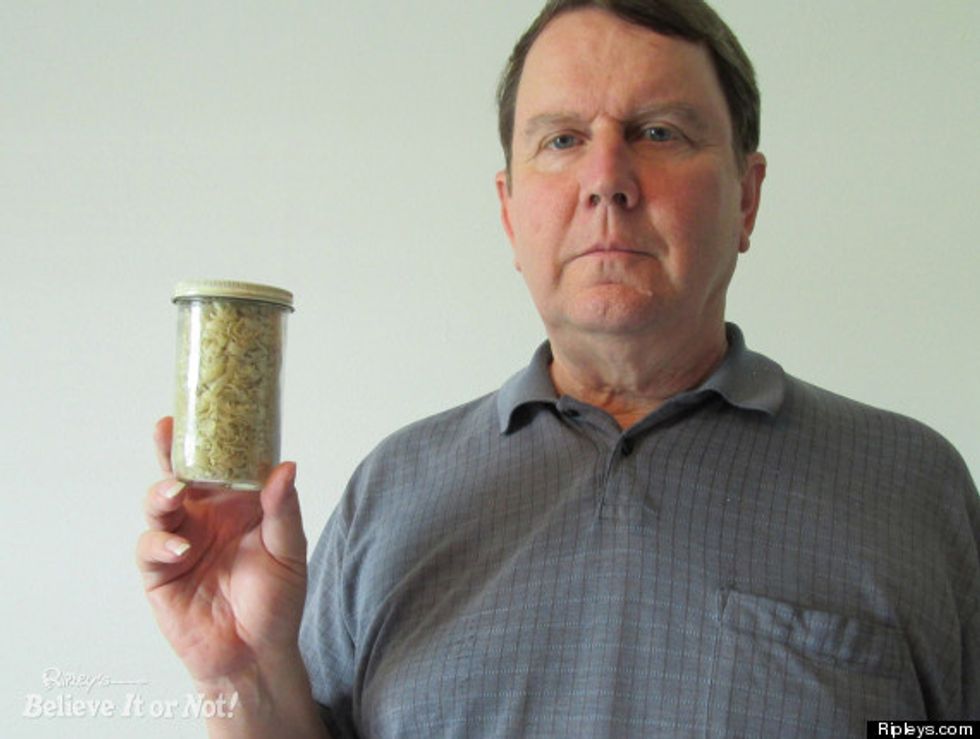 Richard Gibson, with his jar of toenails.
Ripley's Believe It or Not
Yes, really. If you think Quentin Tarantino has a foot fetish, check out Richard Gibson, who has kept every toenail he's clipped since 1978 in a jar. His collection is well into the thousands and is probably the most nauseating thing on the list. Why Richard? Why?
Belly Button Fluff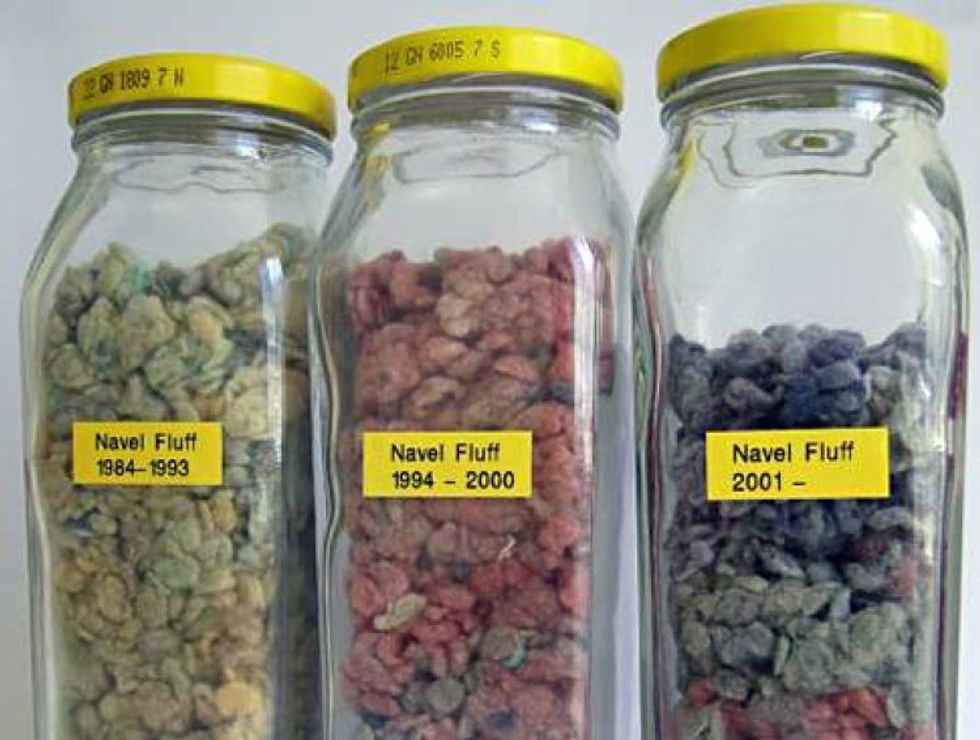 Graham Barker's meticulously organized belly button lint
Okay, remember when I said the last one was weird? Graham Barker, as certified by the folks at Guinness, has the largest collection of belly button lint in the world. His collection reportedly weighs around 22 grams and is sectioned into jars by decade. It's impossible to tell what Barker hopes to gain by keeping this lint. This collection has sparked an addendum to my theories about why we collect things. I think some people are just insane.
Traffic Cones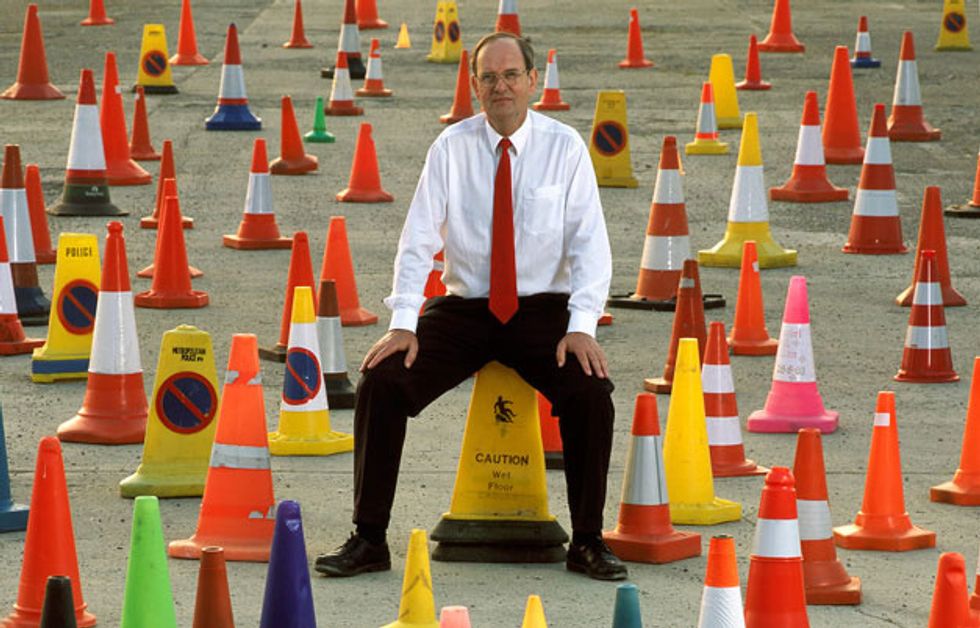 David Morgan, with a few of his salvaged traffic cones
David Morgan has collected over 500 traffic cones. A certifiable nutcase, Morgan says he "feels bad for the cones" when he sees them sitting alone in the street. When he sees one, he reportedly takes it home and gives it a hot bath before storing it in his garage with the rest. A retiree, Morgan spends most of his time tending to cones and adding to his collection. His obsession with cones leads Morgan to lead a solitary life.
Chicken-Related Items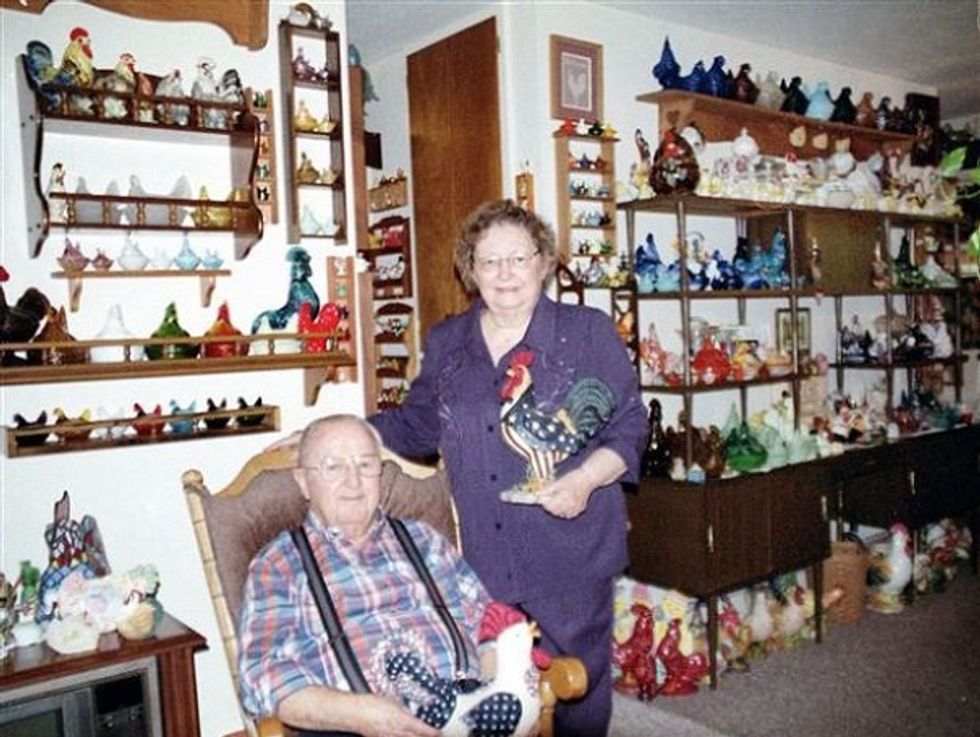 ​The Dixon's love chicken-themed paraphernalia 
This is the least specific collection on the list, but Joann and Cecil Dixon's entire house is full of over 6,500 individual pieces of chicken-related knick-knacks. They've got plates, Christmas ornaments, clocks, bowls, statuettes and more. They're currently in the Guinness Book of World Records for what is possibly the most niche award ever given. Some people just love chicken.