Pogues frontman Shane McGowan was an ancient 65 when he died on November 30. Television producer Norman Lear was a youthful 101 when he left this realm on December 5. No doubt his zest for life kept him going for so long – and his zest for controversy.
Norman Lear's work was an integral part of American life in the second half of the 20th Century. Television programs like Maude, Sanford and Son, and The Jeffersons dragged television out of the 1950s and into the real world. As Variety states: "Lear's shows were the first to address the serious political, cultural and social flashpoints of the day – racism, abortion, feminism, homosexuality, the Vietnam war – by working pointed new wrinkles into the standard domestic comedy formula. No subject was taboo: Two 1977 episodes of All in the Family revolved around the attempted rape of lead character Archie Bunker's wife Edith."
All in the Family, which ran on CBS from 1971 to 1979, typified the clash of generations. Middle-aged bigot Archie Bunker – played by Carrol O'Connor – was a right-wing King Lear in Queens, raging at the radical changes in society. Archie didn't let ignorance get in the way of his opinions; once he argued that people who lived in communes were communists. The thing is, the old dog was actually capable of learning new tricks. Archie never evolved into any kind of saint. But over the nine seasons "Family" aired, experience taught Archie the benefits of listening to (and respecting) viewpoints far different from his own.
All in the Family was the jewel in Lear's crown, but don't forget the highly popular shows One Day at a Time (which featured Bonnie Franklin as a divorcee raising two daughters in the Midwest) and Mary Hartman, Mary Hartman (with Louise Lasser as the titular figure in a parody of soap opera conventions). Good or bad, Lear's work was never indifferent.
More recently, you may have heard about Lear's lively activism. His TV shows were themselves arguments for free and unfettered speech, and Lear supported a slate of liberal causes. In 1981 he founded People for the American Way. The organization's website describes the ways that PFAW has "engaged cultural and community leaders and individual activists in campaigns promoting freedom of expression, civic engagement, fair courts, and legal and lived equality for LGBTQ people."
Lear's life was a long and fulfilling one. In 1978 he was given the first of two Peabody Awards, the most prestigious award in television. "To Norman Lear," it reads, "...for giving us comedy with a social conscience. He uses humor to give us a better understanding of social issues. He lets us laugh at our own shortcomings and prejudices, and while doing this, maintains the highest entertainment standards."
A pioneer, a gadfly of the state, a mensch. To paraphrase a lyric from All in the Family's theme song, "Mister, we could use a guy like Norman Lear again."
Climate change is happening right now, and it's already destroying people's livelihoods.
Climate change is often framed as a problem of the future—something that "will happen" if we fail to act.
But the truth is that climate change is happening right now, and it's already destroying livelihoods. Climate change is the droughts, the hurricanes, the wildfires, and the floods that are occurring with increasing frequency. It's the extreme heat, which is debilitating to some but which others can easily drown out with air conditioning.
Climate change generally harms poor communities and communities of color far more than it harms the primary drivers of rising global temperatures, namely corporations and those who benefit from corporate success. Ironically, poor communities that contribute very little to climate change tend to be the ones who have to deal with its worst effects.

Still, climate change will come for us all one way or another—that much is clear. Climate change is even beginning to damage luxury hotels, infringing on the isolated worlds of the super-rich. Here are eight places around the world that are already disappearing because of climate change. Chilling harbingers of what's to come if we don't act, these places are also testaments to overconsumption and the brutal effects of humanity's utter lack of care for the planet and for our fellow humans.
It's amazing what people will hold onto.
At some point or another we've all had an older relative, maybe an uncle or a grandparent, implore us to start collecting stamps or rare coins. It's always the same dubious story about how these collectibles will appreciate in value over the years. Maybe they will. Maybe they won't. Either way, this doesn't really seem like a determining factor of why we, as a species, find it necessary to hoard ostensibly useless objects.
I have two theories. For some, I assume collecting things alleviates the anxiety of everyday life, much like any other hobby. It's something to pour oneself into. For others though–and I assume this is the case for more serious collectors–it's an attempt to capture and preserve a specific time or place. Think about how anal action figure collectors are about keeping their figurines in mint condition, leaving them in their plastic containers for years and years. Collecting at its most fundamental seems like a battle against time, a decision to push back against temporal erosion.
This is all a very long-winded way of saying people collect things because of nostalgia. Everyone feels various degrees of nostalgia. This is a fairly obvious point. That said, what people feel nostalgic for gives great insight into who they are as human beings. With that in mind, we've decided to list off some of the strangest collectibles we've stumbled across in order to give you an idea of how varied people's nostalgia truly is. Time moves in the same direction for everyone. It's what you hold onto that makes you who you are.
Quack Medical Devices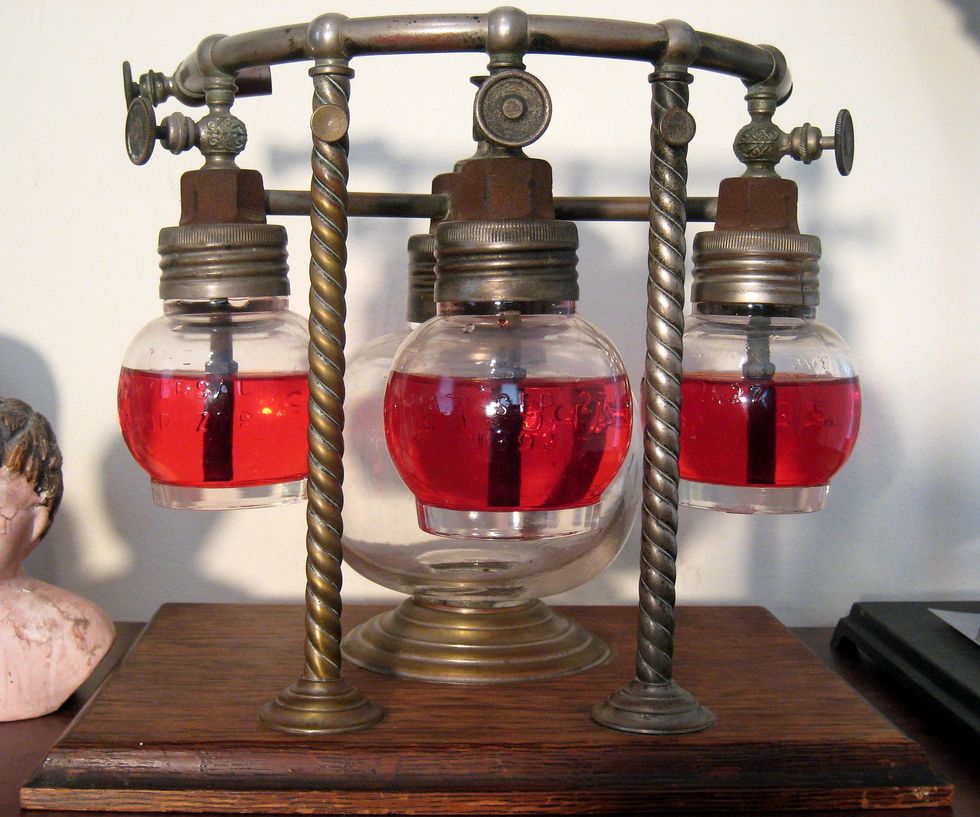 Mysterious potions used to address a variety of medical ailments
Are you into medicine but not into science? Well, have I got the collector's item for you. Whether you want your head bumps measured by a robot phrenologist or you want to get your shoes fitted via x-ray, there's a whole slew of collectors dealing in medical quackery. These collections, some of which are already in museums, stand as a testament to the fallibility of scientific progress.
Toilet Paper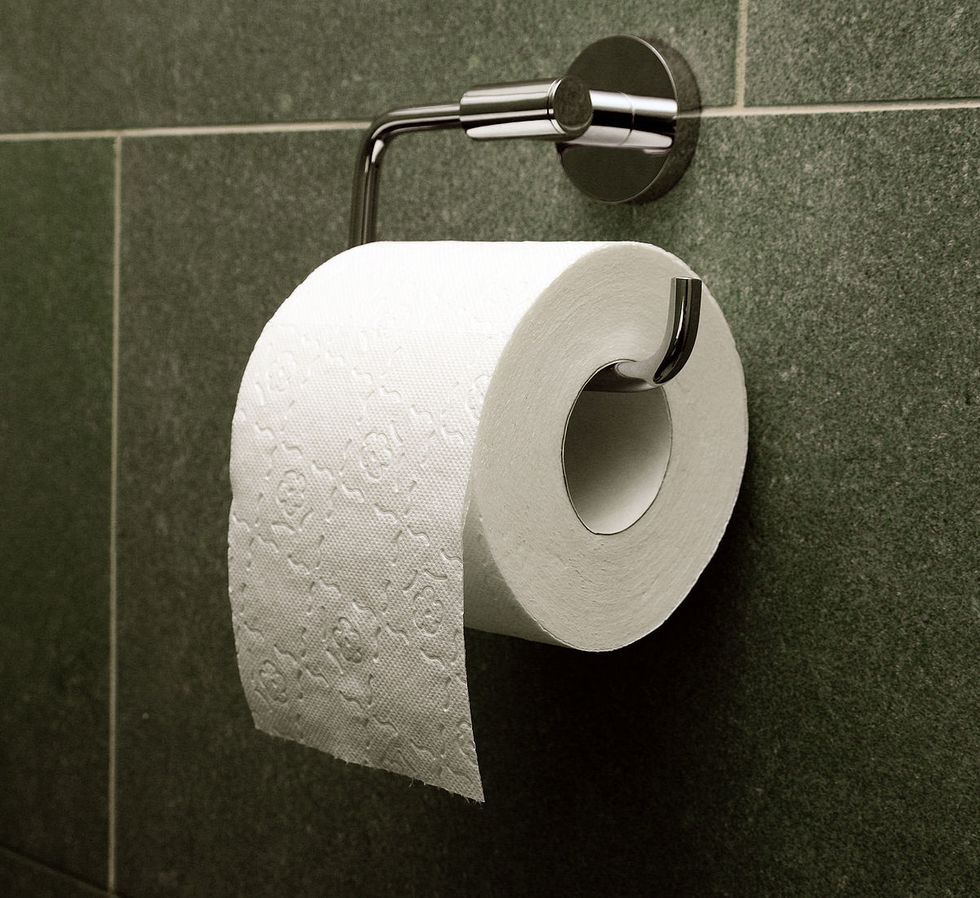 Just a standard roll
If you're like me, your first thought was Oh jeez, is there some creep out there collecting used toilet paper? Don't panic! None of the toilet paper in Flo and Rich Newman's collection has been used. The collection does, however, sport 900 types of toilet paper from six continents. They didn't always collect TP, however. At first, the Newman's collected antiques, but they found themselves too concerned with the monetary value of their collection. In Flo's words, they "wanted to collect something useless."
Celebrity Hair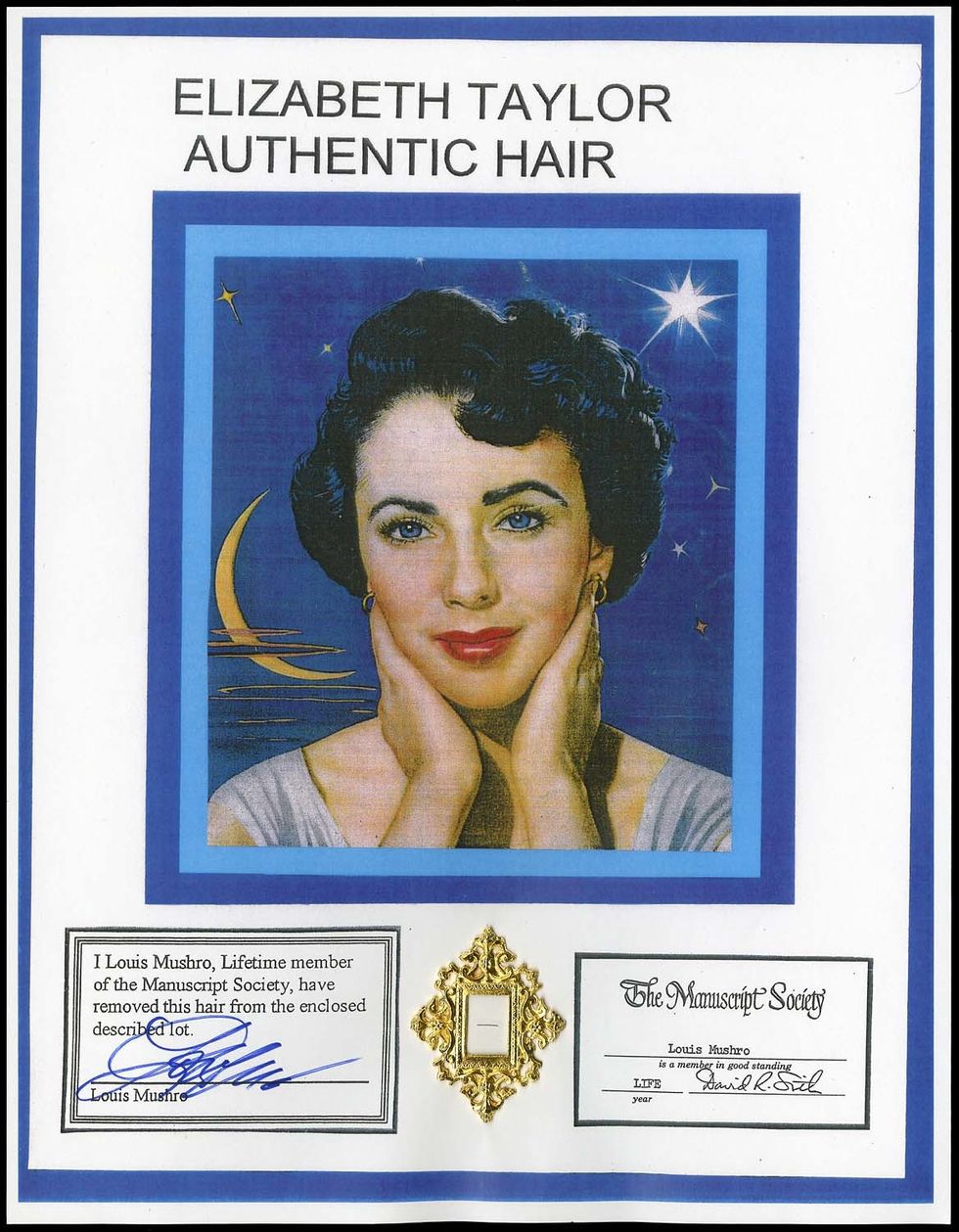 Elizabeth Taylor's hair even comes certified!
It there a better way to preserve the memory of meeting your favorite celebrity than stealing a lock of his or her hair? Probably. Still, this is a thing people do. Whether they use the hairs for voodoo or these collectors are trying to clone their celebrity crushes remains to be seen. No one has to do this, and it's certainly very creepy, but maybe some famous people would be flattered to be part of such a collection.
Toenail Clippings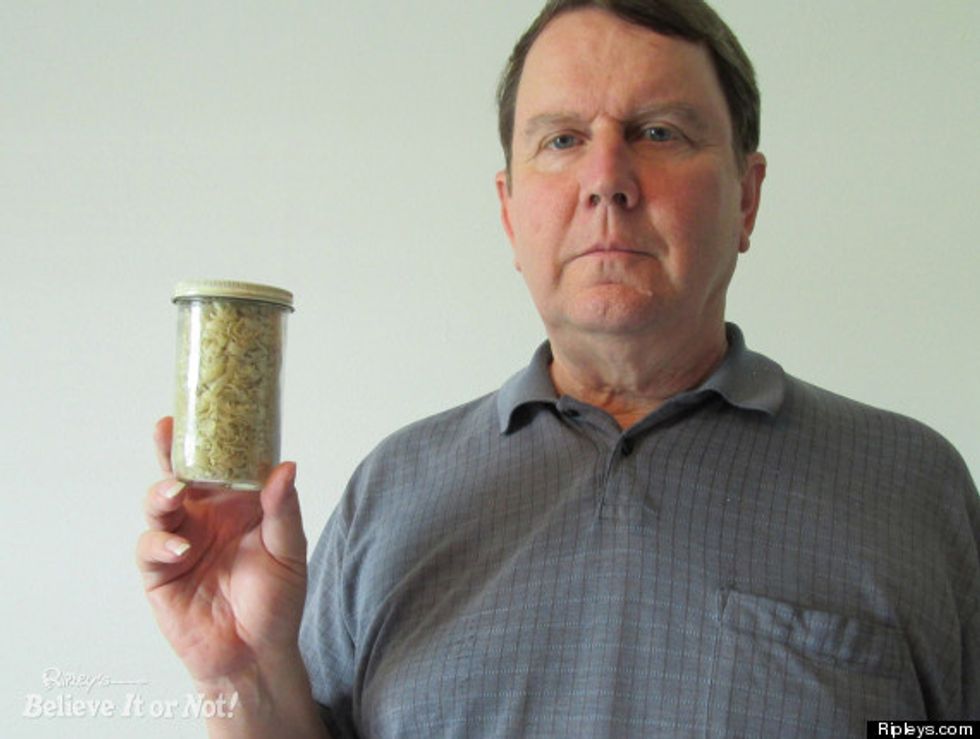 Richard Gibson, with his jar of toenails.
Ripley's Believe It or Not
Yes, really. If you think Quentin Tarantino has a foot fetish, check out Richard Gibson, who has kept every toenail he's clipped since 1978 in a jar. His collection is well into the thousands and is probably the most nauseating thing on the list. Why Richard? Why?
Belly Button Fluff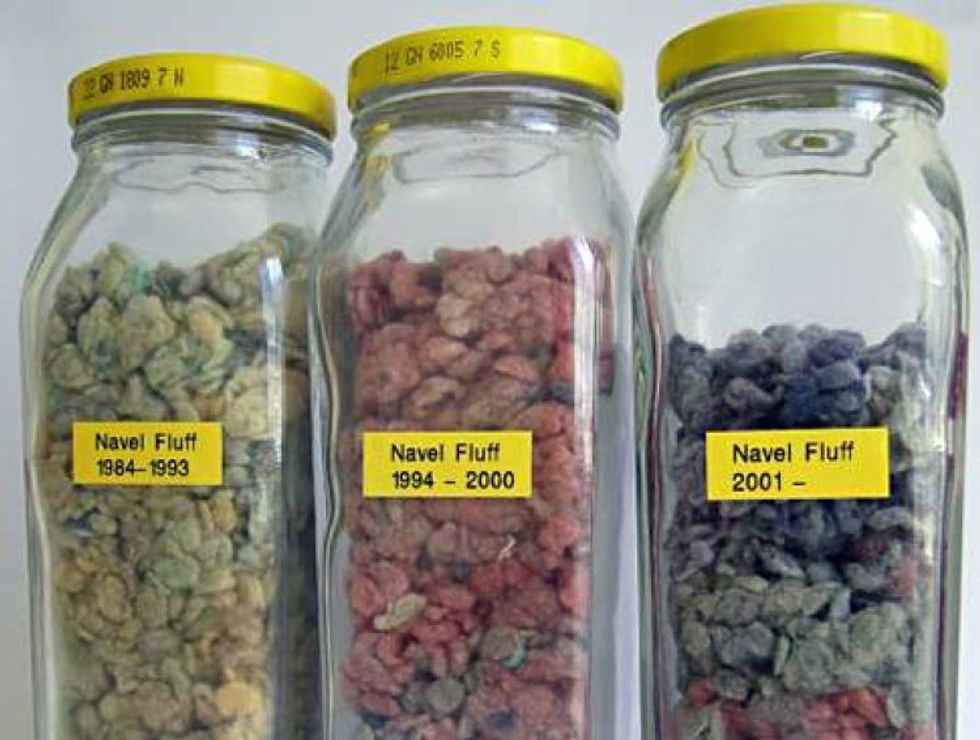 Graham Barker's meticulously organized belly button lint
Okay, remember when I said the last one was weird? Graham Barker, as certified by the folks at Guinness, has the largest collection of belly button lint in the world. His collection reportedly weighs around 22 grams and is sectioned into jars by decade. It's impossible to tell what Barker hopes to gain by keeping this lint. This collection has sparked an addendum to my theories about why we collect things. I think some people are just insane.
Traffic Cones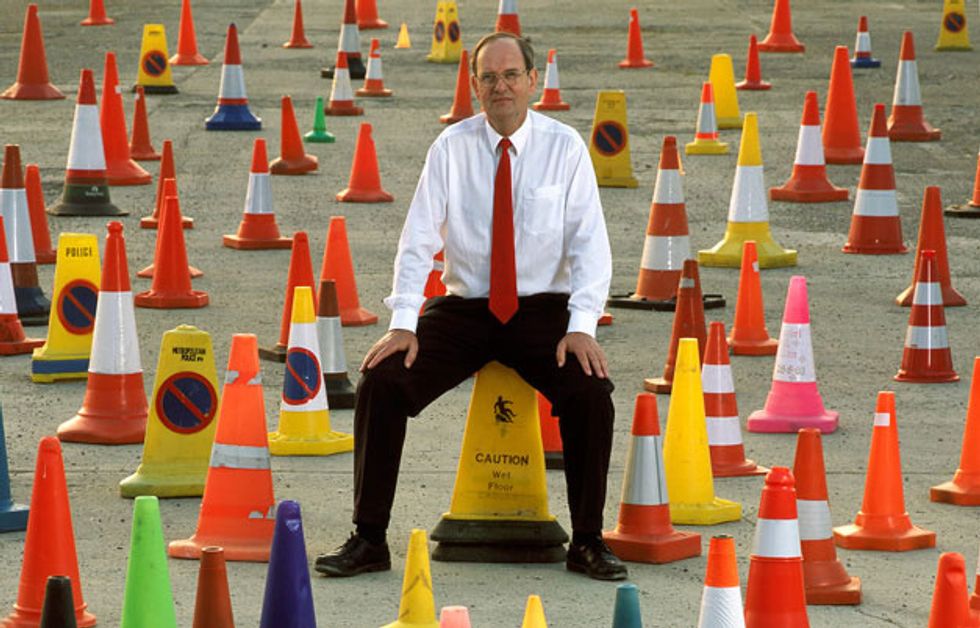 David Morgan, with a few of his salvaged traffic cones
David Morgan has collected over 500 traffic cones. A certifiable nutcase, Morgan says he "feels bad for the cones" when he sees them sitting alone in the street. When he sees one, he reportedly takes it home and gives it a hot bath before storing it in his garage with the rest. A retiree, Morgan spends most of his time tending to cones and adding to his collection. His obsession with cones leads Morgan to lead a solitary life.
Chicken-Related Items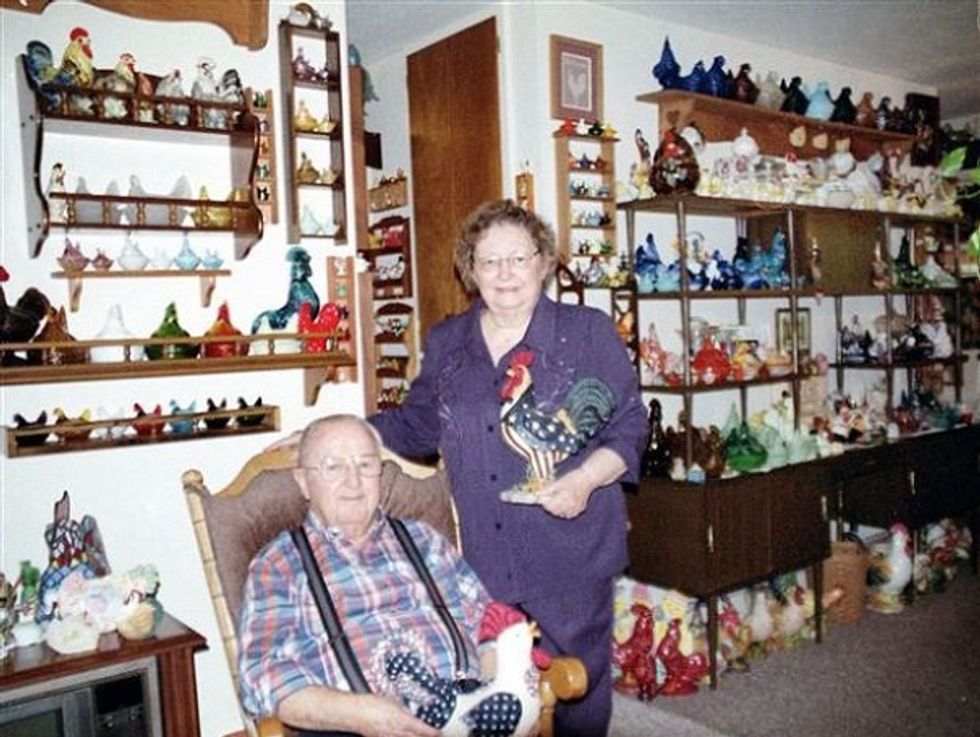 ​The Dixon's love chicken-themed paraphernalia 
This is the least specific collection on the list, but Joann and Cecil Dixon's entire house is full of over 6,500 individual pieces of chicken-related knick-knacks. They've got plates, Christmas ornaments, clocks, bowls, statuettes and more. They're currently in the Guinness Book of World Records for what is possibly the most niche award ever given. Some people just love chicken.