Dall-E Mini, the AI-powered text-to-image generator has taken over the internet. With its ability to render nearly anything your meme-loving heart desires, anyone can make their dreams come true.
DALL-E 2, a portmanteau of Salvador Dali, the surrealist and Wall-E, the Pixar robot, was created by OpenAI and is not widely available; it creates far cleaner imagery and was recently used to launch Cosmpolitan's first AI-generated cover. The art world has been one of the first industries to truly embrace AI.
The open-sourced miniature version is what's responsible for the memes. Programmer Boris Dayma wants to make AI more accessible; he built the Dall-E Mini program as part of a competition held by Google and an AI community called Hugging Face.
And with great technology, comes great memes. Typing a short phrase into Dall-E Mini will manifest 9 different amalgamations, theoretically shaping into reality the strange images you've conjured. Its popularity leads to too much traffic, often resulting in an error that can be fixed by refreshing the page or trying again later.
If you want to be a part of the creation of AI-powered engines, it all starts with code. CodeAcademy explains that Dall-E Mini is a seq2seq model, "typically used in natural language processing (NLP) for things like translation and conversational modeling." CodeAcademy's Text Generation course will teach you how to utilize seq2seq, but they also offer opportunities to learn 14+ coding languages at your own pace.
You can choose the Machine Learning Specialist career path if you want to become a Data Scientist who develops these types of programs, but you can also choose courses by language, subject (what is cybersecurity?) or even skill - build a website with HTML, CSS, and more.
CodeAcademy offers many classes for free as well as a free trial; it's an invaluable resource for giving people of all experience levels the fundamentals they need to build the world they want to see.
As for Dall-E Mini, while some have opted to create beauty, most have opted for memes. Here are some of the internet's favorites:
There's no looking back now, not once you've seen Pugachu; artificial intelligence is here to stay.
Climate change is happening right now, and it's already destroying people's livelihoods.
Climate change is often framed as a problem of the future—something that "will happen" if we fail to act.
But the truth is that climate change is happening right now, and it's already destroying livelihoods. Climate change is the droughts, the hurricanes, the wildfires, and the floods that are occurring with increasing frequency. It's the extreme heat, which is debilitating to some but which others can easily drown out with air conditioning.
Daily dose of RCP8.5 👇 But even more important: Poverty, inequality, bad governance, lack of energy access cannot… https://t.co/fGc8NIXKxo

— Roger Pielke Jr. (@Roger Pielke Jr.) 1596804810.0
Climate change generally harms poor communities and communities of color far more than it harms the primary drivers of rising global temperatures, namely corporations and those who benefit from corporate success. Ironically, poor communities who contribute very little to climate change tend to be the ones who have to deal with its worst effects.

Still, climate change will come for us all one way or another—that much is clear. Climate change is even beginning to damage luxury hotels, infringing on the isolated worlds of the super-rich. Here are eight places around the world that are already disappearing because of climate change. Chilling harbingers of what's to come if we don't act, these places are also testaments to overconsumption and the brutal effects of humanity's utter lack of care for the planet and for our fellow humans.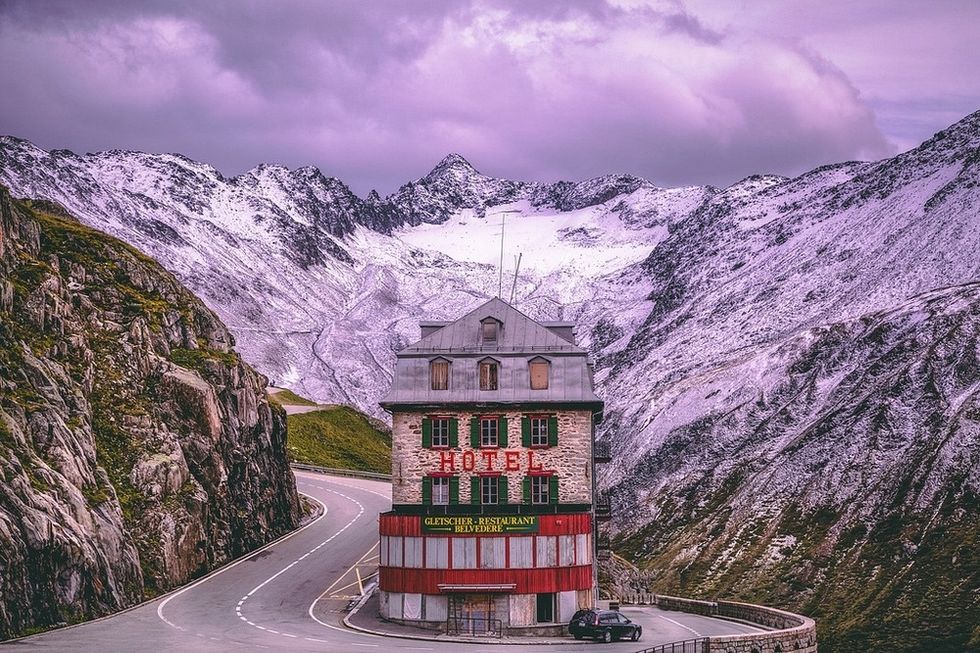 Hotel Belvedere
The Swiss Alps' magnificent Rhone Glacier once attracted visitors from across the globe. Many chose to stay at the glamorous Hotel Bélvèdere, which hosted the likes of Pope John XXIII and Sean Connery in its day. But the Rhone Glacier has been steadily retreating, losing almost a full mile in the last century. It's receded so much that the land on which the hotel stands is no longer secure, and so the hotel has been closed indefinitely. Today, it's boarded up, a relic of a long-gone world.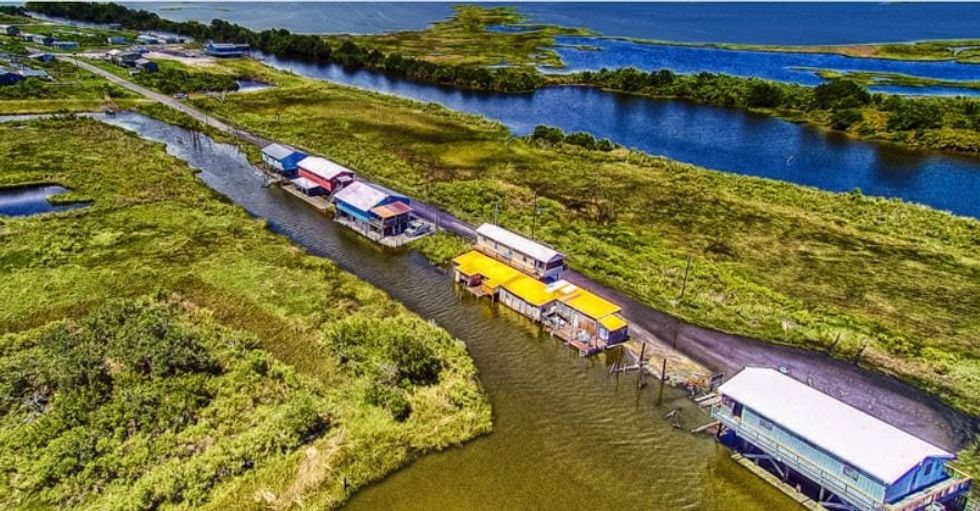 Isle De Jean Charles
Southeastern Louisiana's beautiful gothic island homes are now sinking into the sea. The island is home to many members of the Biloxi-Chitimacha-Choctaw and the United Houma Nation tribes, which have already lost 98% of their remaining land since 1955.
The island was heavily damaged by floods throughout the first decade of the 2000s, culminating in devastation after Hurricane Katrina. At the beginning of 2016, Louisiana was awarded a $96 million grant to move the island's inhabitants to higher ground. Those who lived on the island will be awarded either a house in a resettlement community located further north or funds to move somewhere else. Displaced tribe members are still mourning their lost homeland.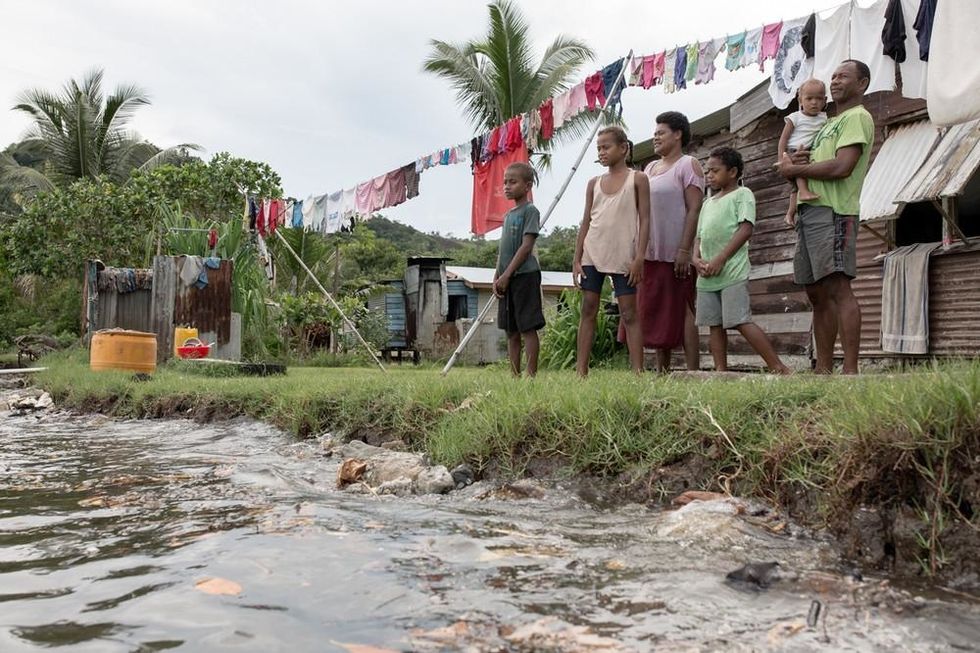 Vunidogoloa, Fiji
Climate change threatens to turn many tropical oases into underwater relics. One such place is Vunidogoloa, Fiji, a village that has been flooded because of climate change, forcing inhabitants to move to higher ground.
Since 2012, these villagers have been in the process of moving to higher land. There was a time when Vunidogoloa was a thriving community, but today, rising sea levels have increased levels of soil salinization, have worn away fields, and have eroded seawalls intended to stop the floods.
Painted as "the nation's first community to relocate because of climate change," the fates of the Vunidogoloa villagers are warning signs for us all.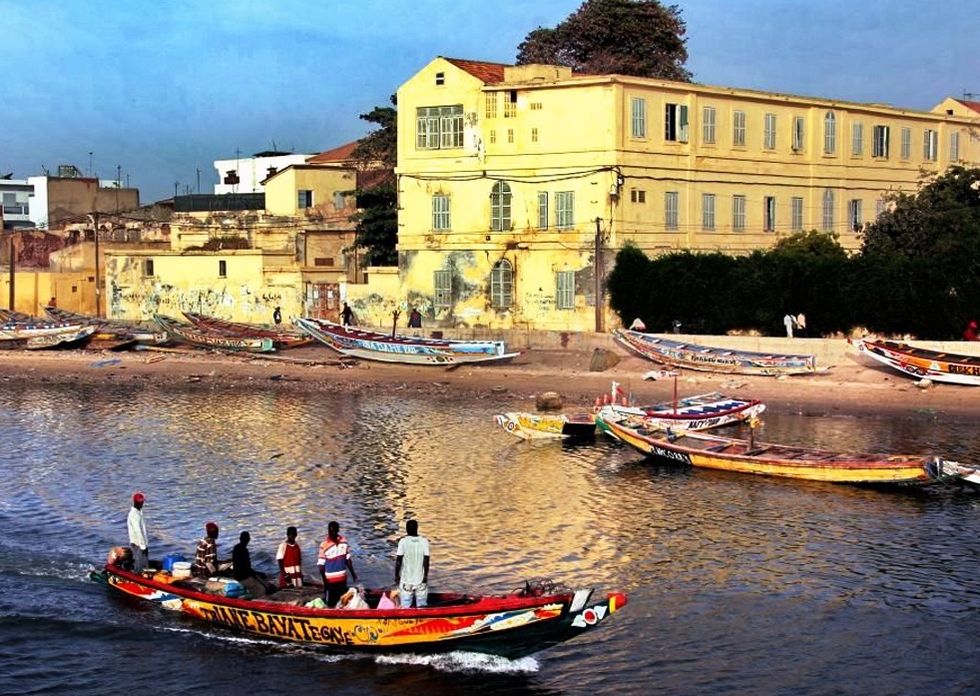 Saint-Louis, Senegal
Saint-Louis, Senegal was once a vibrant coastal city, but it's now being overtaken by the sea."Climate change has had a devastating impact on our city, destroying houses and key infrastructure," said Saint-Louis's mayor, Amadou Mansour Faye.
Out of the more than 100 million people live along the west African coast, "four million of those have been displaced, forced to live in temporary camps away from the shoreline," according to Sky News.
Flooding, shoreline erosion, and drought have heavily damaged Saint-Louis and many neighboring towns, seeding conflict, forcing thousands to flee to refugee camps, and provoking the rise of extremist groups.
Climate change "is a huge problem for developing countries because they don't have the resources to fight coastal erosion,"said Loïc Brüning, who researches the effects of climate change in Saint-Louis. "From Mauritania to Cameroon, all the shore is eroded. Whereas cities in the Netherlands have protected themselves because they have the knowledge and finances to do so."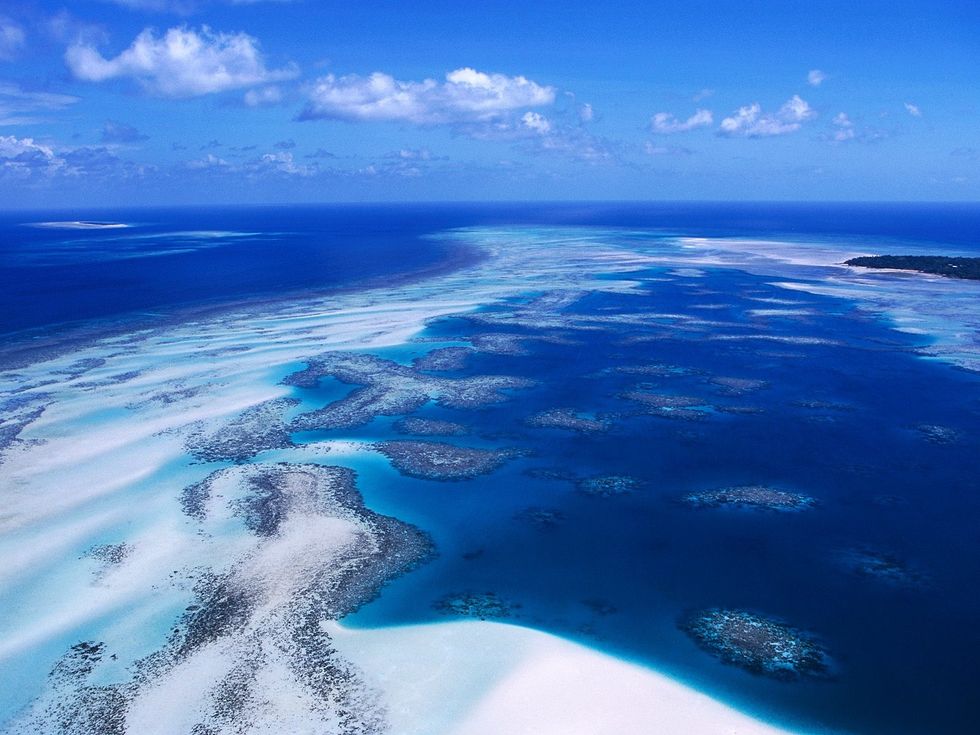 Australia Coral Reef
Australia's reefs are some of the most visually arresting examples of climate change available to us. While attention has been lavished on the dramatically decaying Great Barrier Reefs, many of Australia's western reefs are suffering too.
Heat stress from climate change led 90% of the reefs by Christmas Island to die or turn bleach-white in a 10 month period between 2015 and 2016. These reefs provided vital nourishment to many of the aquatic species living in these waters, and the reefs' deaths have contributed to a decline in food quality and health for many nearby humans.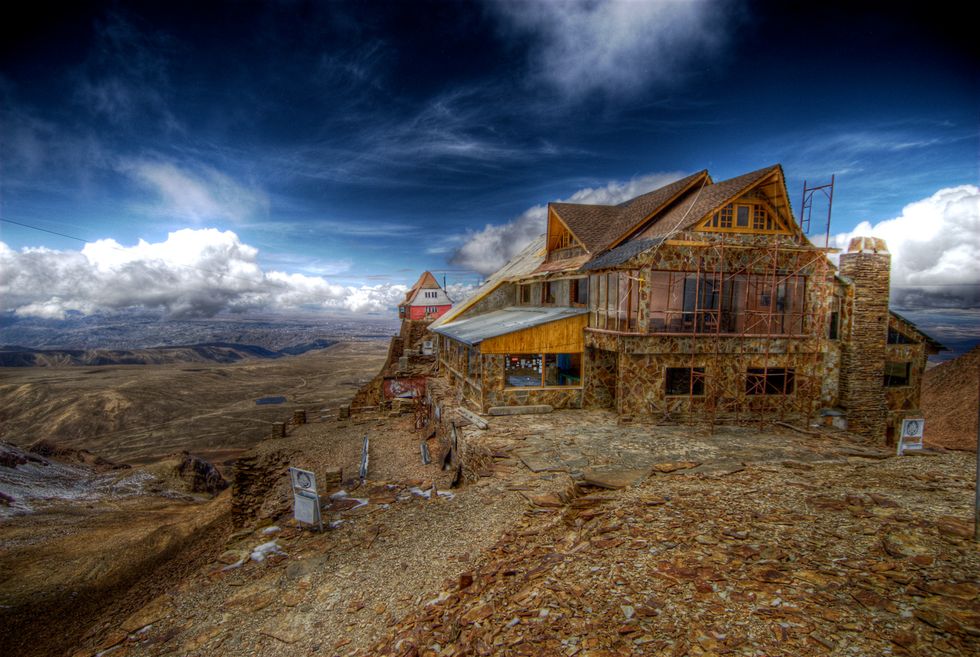 Chacaltaya Glacier and Ski Resort, Bolivia
This 18,000-year-old glacier began to melt around 1980, and in 2009 the glacier was completely gone due to climate change.
But Bolivia's Chacaltaya Glacier had been the home of Bolivia's only ski resort, which had been open since the 1930s. Located at 17,519 feet above sea level, the resort was long the world's highest ski resort, and its restaurant is still currently recognized as the highest restaurant in the world. Today, the once-thriving resort is maintained by two brothers who worked at the resort for decades. They maintain a place where visitors can still receive a hot meal, hence the location's continued recognition as the world's highest restaurant. The mountain resort, however, lies eerily abandoned, a foreboding warning sign of what's to come.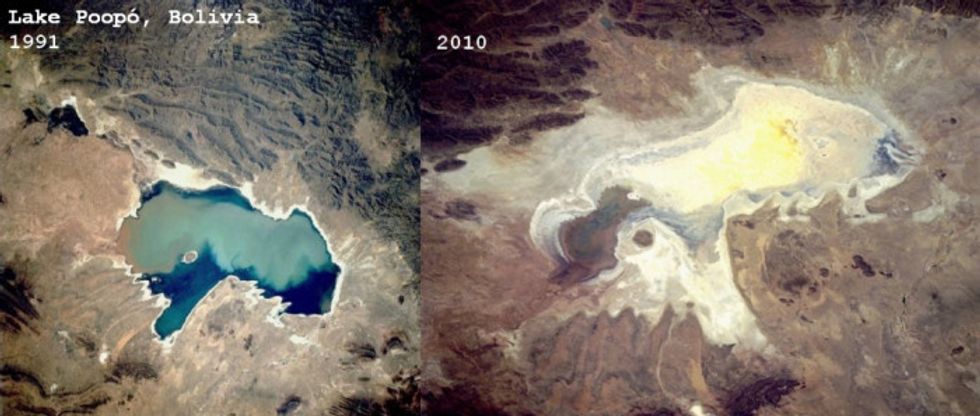 Lake Poopó, Bolivia
Lake Poopó dried up entirely in 2016 due to agriculture, mining, and climate change. Once Bolivia's second-largest lake, it had long been a vital resource for many communities that relied on it for food and sustenance. Nestled in the Altiplano Mountains at an altitude of 3,700 meters, it made mountainous areas habitable, but no longer.
Today, the lake has turned to a collection of salt-scarred marshes littered with bird skeletons and overwhelmed by scavenging beetles. Many scientists have cited its disappearance as a warning about the future consequences of climate change.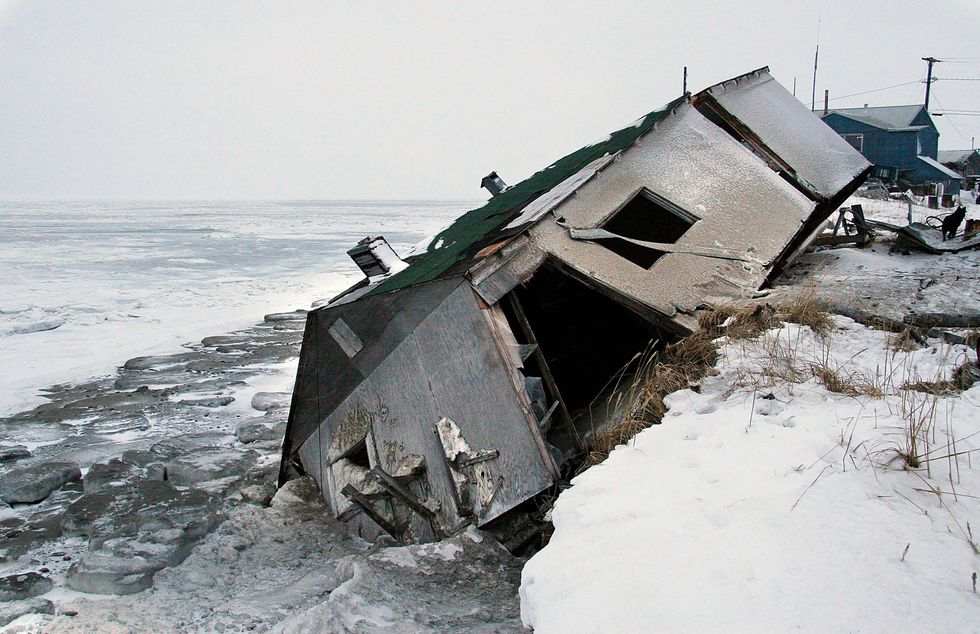 Shishmaref, Alaska
The village of Shishmaref, Alaska was built atop a sheath of ice, putting it at extreme risk as global temperatures rise. Climate change has already heavily impacted Shishmaref, as rising temperatures and melting floes have made the landscape all but uninhabitable.
As the world warms thanks to the 1,200 tons of carbon dioxide that humans pump into the atmosphere each second, Shishmaref is disappearing. It's one of 31 villages in Alaska that face extreme threats from erosion and climate change-related issues, according to a Government Accountability report. Things have gotten so bad in this village that in 2017, inhabitants officially voted to relocate, though they don't yet have the funds to do so.
The coastal town of Shishmaref, #Alaska is facing consequences of a warming 🌡️ #Arctic, including the loss of sea i… https://t.co/Dg0STzAmIL

— WWF Arctic Programme (@WWF Arctic Programme) 1582121629.0
It's amazing what people will hold onto.
At some point or another we've all had an older relative, maybe an uncle or a grandparent, implore us to start collecting stamps or rare coins. It's always the same dubious story about how these collectibles will appreciate in value over the years. Maybe they will. Maybe they won't. Either way, this doesn't really seem like a determining factor of why we, as a species, find it necessary to hoard ostensibly useless objects.
I have two theories. For some, I assume collecting things alleviates the anxiety of everyday life, much like any other hobby. It's something to pour oneself into. For others though–and I assume this is the case for more serious collectors–it's an attempt to capture and preserve a specific time or place. Think about how anal action figure collectors are about keeping their figurines in mint condition, leaving them in their plastic containers for years and years. Collecting at its most fundamental seems like a battle against time, a decision to push back against temporal erosion.
This is all a very long-winded way of saying people collect things because of nostalgia. Everyone feels various degrees of nostalgia. This is a fairly obvious point. That said, what people feel nostalgic for gives great insight into who they are as human beings. With that in mind, we've decided to list off some of the strangest collectibles we've stumbled across in order to give you an idea of how varied people's nostalgia truly is. Time moves in the same direction for everyone. It's what you hold onto that makes you who you are.
Quack Medical Devices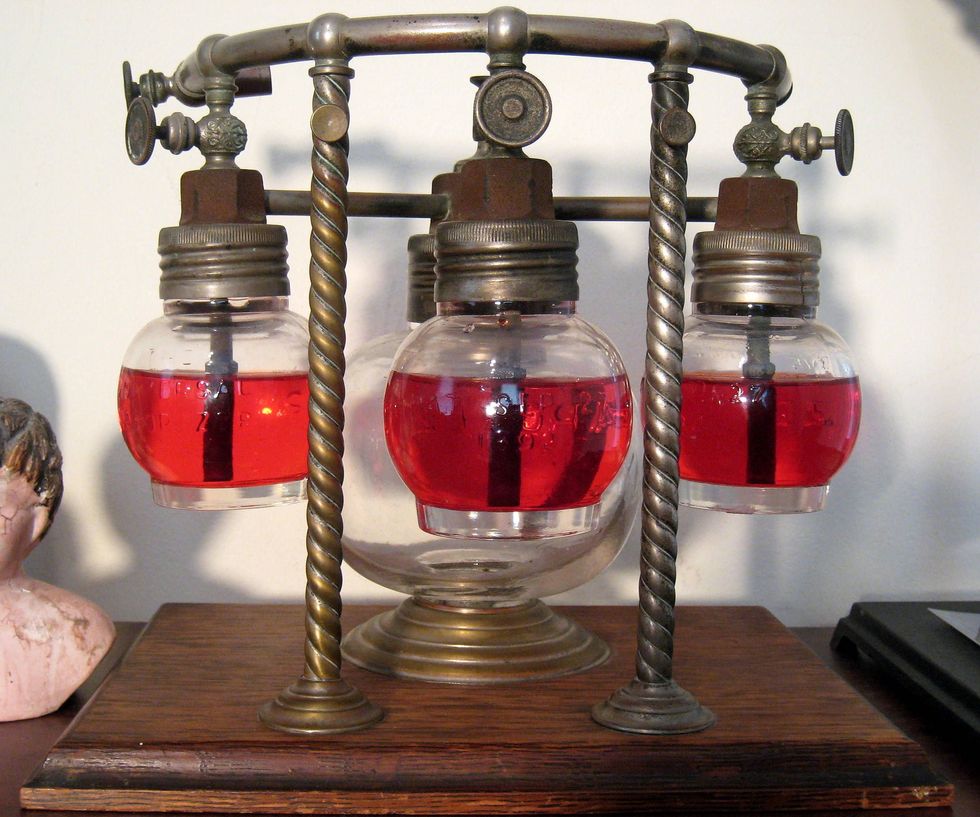 Mysterious potions used to address a variety of medical ailments
Are you into medicine but not into science? Well, have I got the collector's item for you. Whether you want your head bumps measured by a robot phrenologist or you want to get your shoes fitted via x-ray, there's a whole slew of collectors dealing in medical quackery. These collections, some of which are already in museums, stand as a testament to the fallibility of scientific progress.
Toilet Paper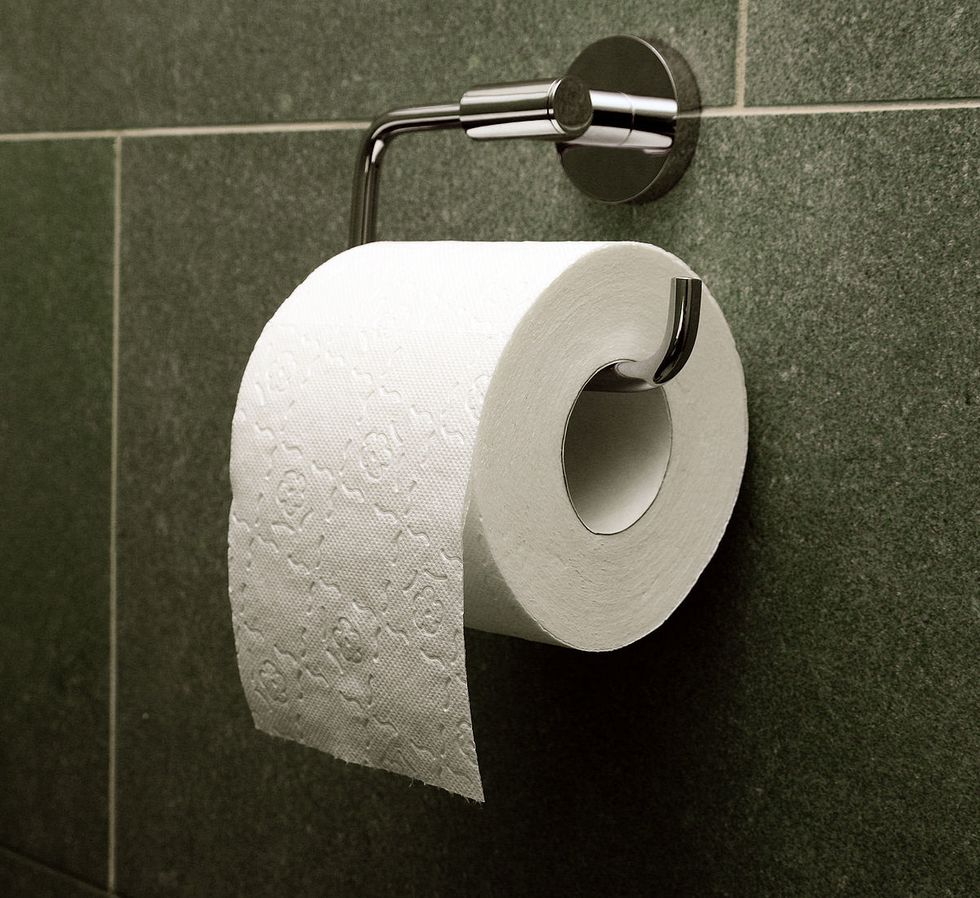 Just a standard roll
If you're like me, your first thought was Oh jeez, is there some creep out there collecting used toilet paper? Don't panic! None of the toilet paper in Flo and Rich Newman's collection has been used. The collection does, however, sport 900 types of toilet paper from six continents. They didn't always collect TP, however. At first, the Newman's collected antiques, but they found themselves too concerned with the monetary value of their collection. In Flo's words, they "wanted to collect something useless."
Celebrity Hair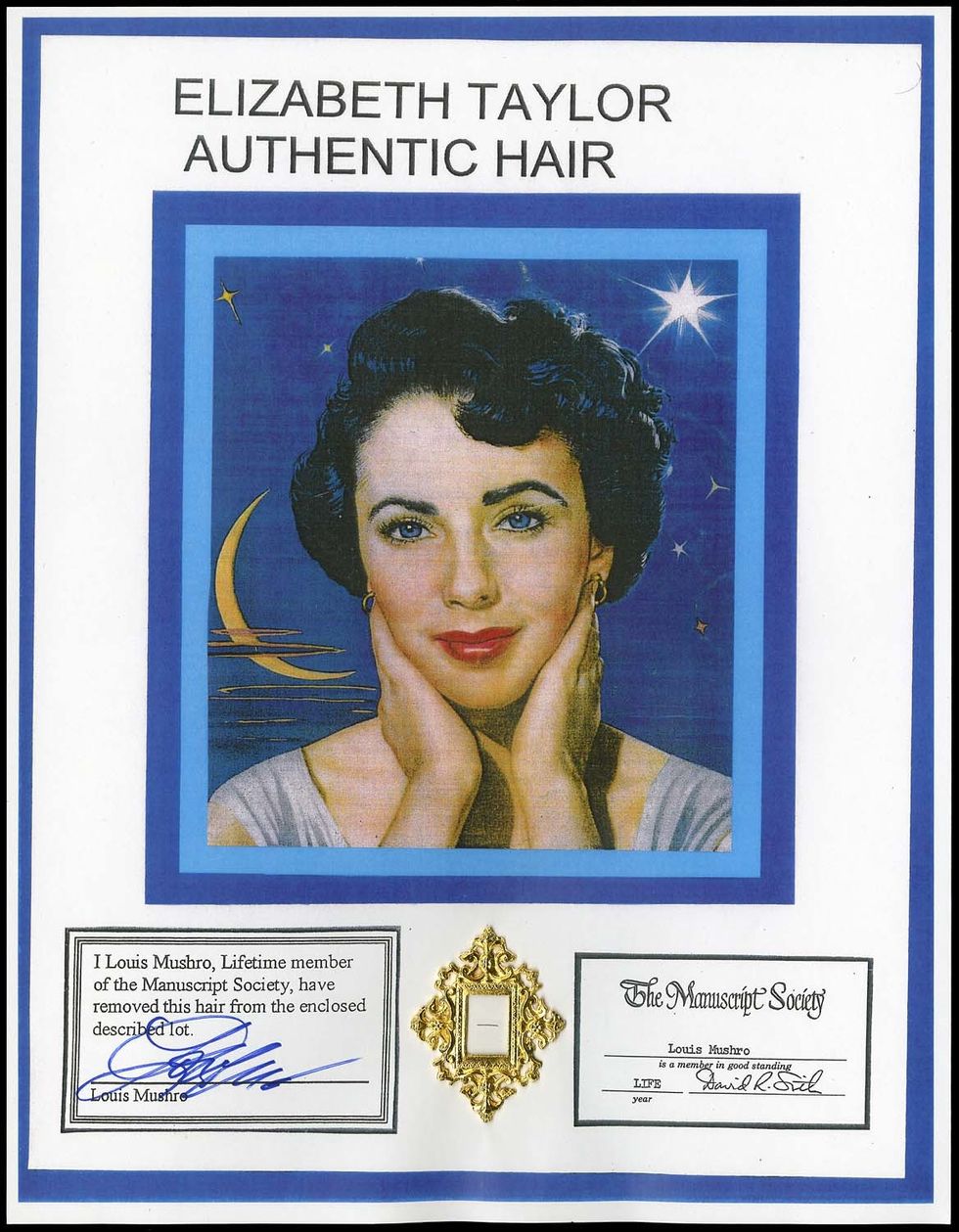 Elizabeth Taylor's hair even comes certified!
It there a better way to preserve the memory of meeting your favorite celebrity than stealing a lock of his or her hair? Probably. Still, this is a thing people do. Whether they use the hairs for voodoo or these collectors are trying to clone their celebrity crushes remains to be seen. No one has to do this, and it's certainly very creepy, but maybe some famous people would be flattered to be part of such a collection.
Toenail Clippings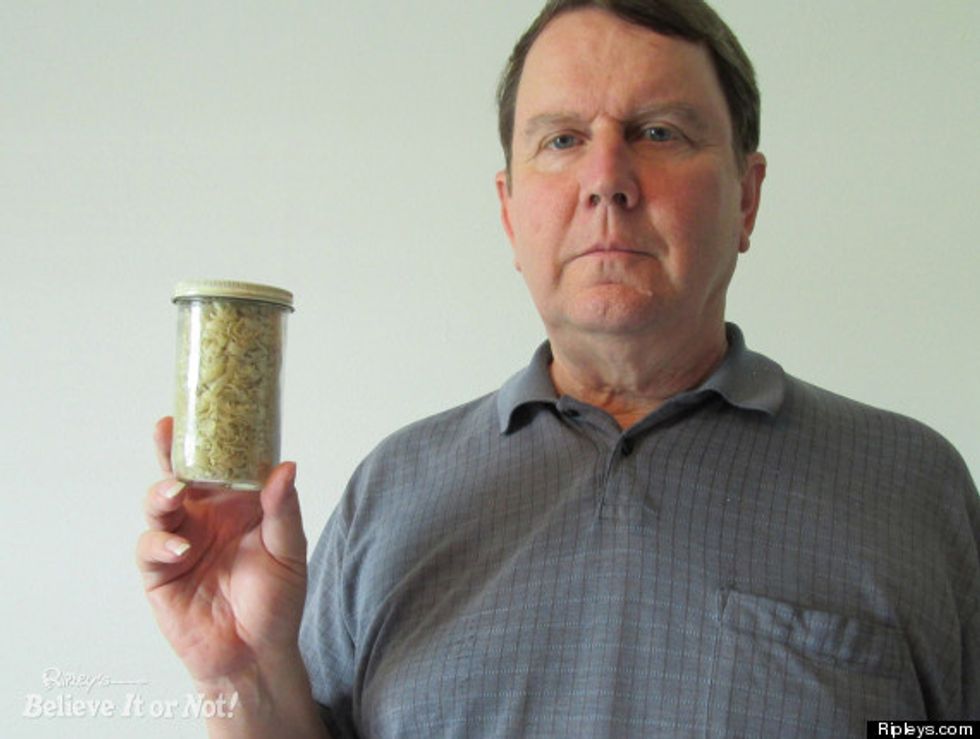 Richard Gibson, with his jar of toenails.
Ripley's Believe It or Not
Yes, really. If you think Quentin Tarantino has a foot fetish, check out Richard Gibson, who has kept every toenail he's clipped since 1978 in a jar. His collection is well into the thousands and is probably the most nauseating thing on the list. Why Richard? Why?
Belly Button Fluff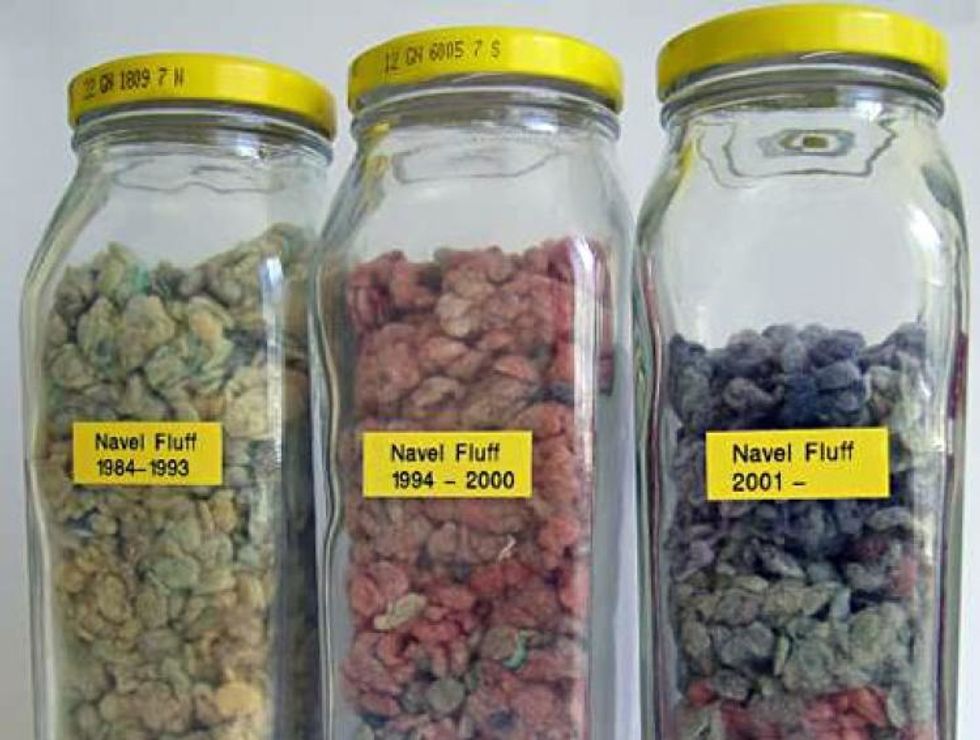 Graham Barker's meticulously organized belly button lint
Okay, remember when I said the last one was weird? Graham Barker, as certified by the folks at Guinness, has the largest collection of belly button lint in the world. His collection reportedly weighs around 22 grams and is sectioned into jars by decade. It's impossible to tell what Barker hopes to gain by keeping this lint. This collection has sparked an addendum to my theories about why we collect things. I think some people are just insane.
Traffic Cones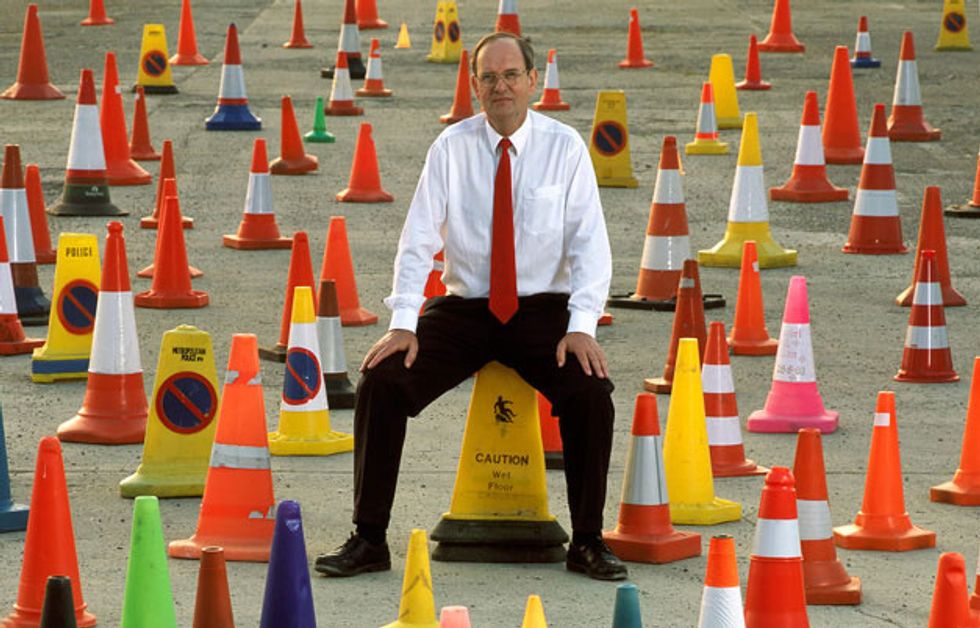 David Morgan, with a few of his salvaged traffic cones
David Morgan has collected over 500 traffic cones. A certifiable nutcase, Morgan says he "feels bad for the cones" when he sees them sitting alone in the street. When he sees one, he reportedly takes it home and gives it a hot bath before storing it in his garage with the rest. A retiree, Morgan spends most of his time tending to cones and adding to his collection. His obsession with cones leads Morgan to lead a solitary life.
Chicken-Related Items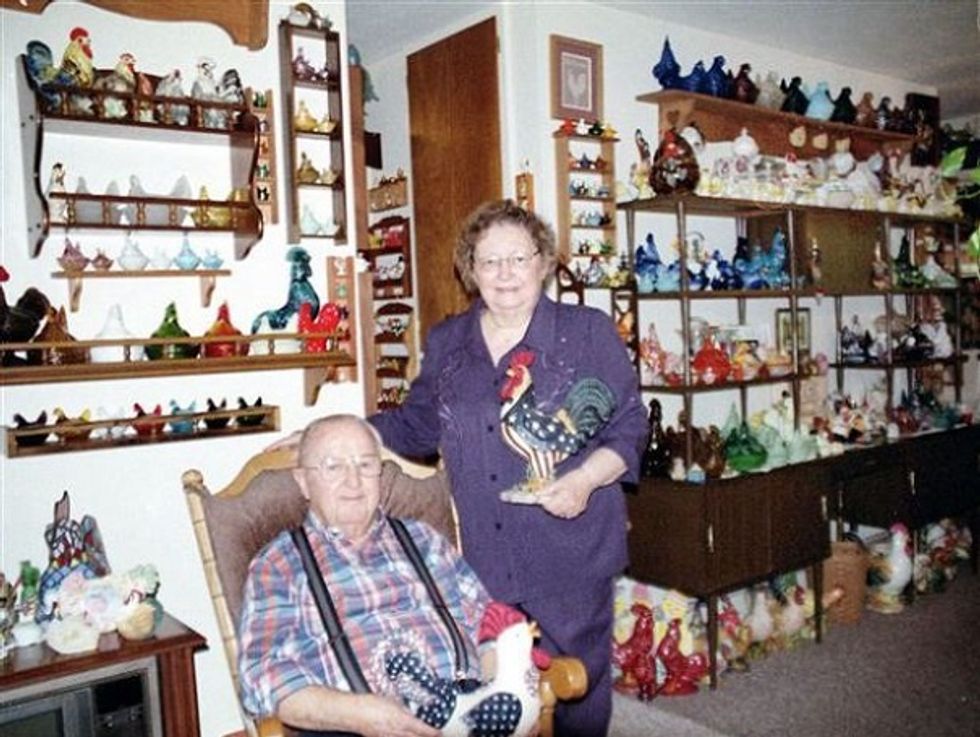 ​The Dixon's love chicken-themed paraphernalia 
This is the least specific collection on the list, but Joann and Cecil Dixon's entire house is full of over 6,500 individual pieces of chicken-related knick-knacks. They've got plates, Christmas ornaments, clocks, bowls, statuettes and more. They're currently in the Guinness Book of World Records for what is possibly the most niche award ever given. Some people just love chicken.
Keep reading...
Show less