We've all been there. You were gifted a dumb present that you'll never in a million-zillion years ever use and you're too polite to tell anyone any differently. It sits at the bottom of your drawer for months, then years. And when you finally feel like enough time has passed, you can throw it out in good conscience.
A return is almost always out of the question. Plus, gift givers don't often include a return receipt, and we all know we wouldn't dare ask for one. I'd rather admit to a crime than confess I don't like a gift - how insulting to the gifter's sense of aesthetics.
And-hey, I have limited drawer space. Who can keep these unwanted gifts for six months when there isn't any space for them? I hate clutter, and unwanted gifts are just that.
This year, I am making an effort to swiftly remove any unwanted gifts from my house without hurting anyone's feelings…and potentially benefiting others. As the old saying goes, one man's trash is another man's treasure. And thank goodness for that.
From the The Guardian:
"According to research published this week by the consumer body, one in four people (24%) received an unwanted or unsuitable gift for the Christmas of 2021. Meanwhile, a separate study by the personal finance comparison site Finder said £1.2bn was wasted on unwanted Christmas gifts each year."
Come to terms with the fact that you will never use that gift and follow these quick tips to offload those unwanted gifts:
Donate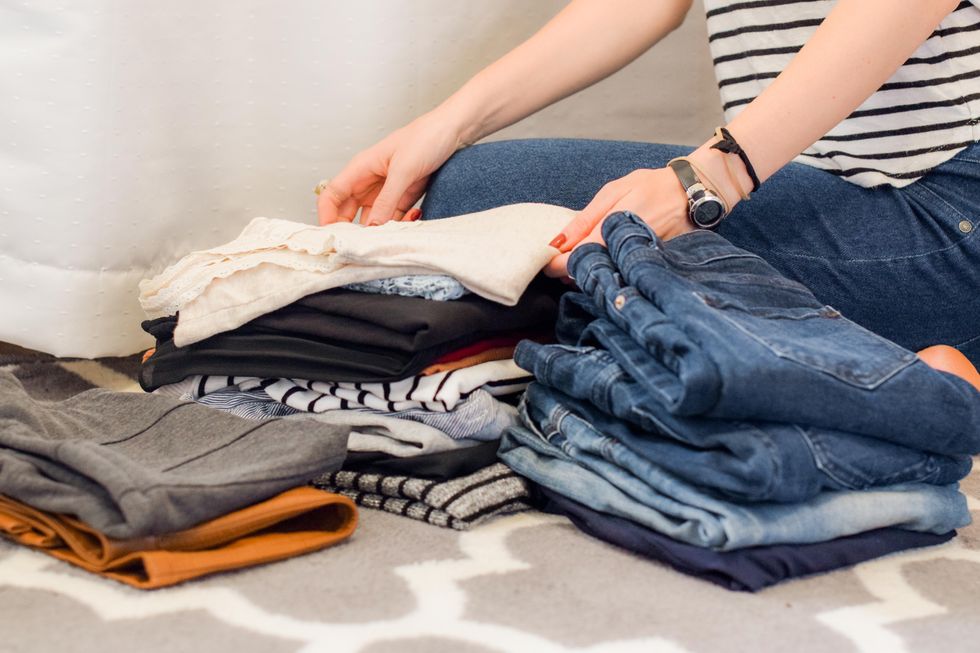 Sarah Brown via Unsplash
The most obvious choice for those unwanted pairs of mud-green sweat socks and that same fluffy robe you get every year from your Aunt Judy is to donate them. Just round up everything you don't want and Google the donation center closest to you.
This is also a fantastic excuse to purge your closet of that pile of stuff you've been meaning to get rid of. A few bags of give-away-clothes will get your spring cleaning out of the way early.
Sell Them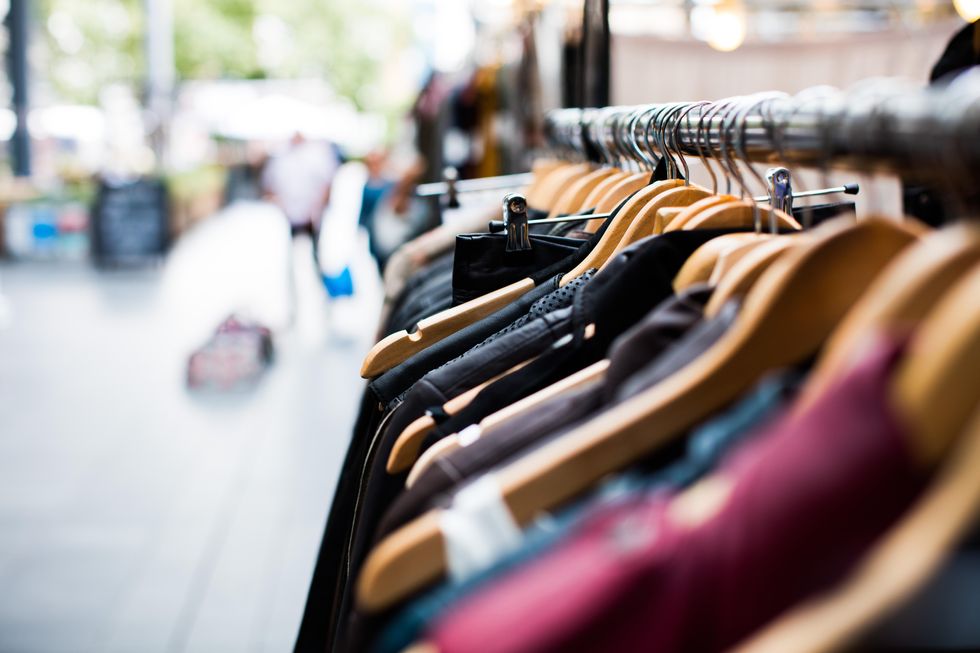 Artificial Photography via Unsplash
Resale websites are all the rage right now. If you got a pair of pants that don't fit or a sweater that isn't your style, resell them on a website dedicated to just that. Sites like Poshmark, Mercari, and DePop are known for selling those trendy pieces of clothing you barely used.
Thrifting has never been hotter. Hop on the trend while people are constantly perusing sites for the hottest deal. Then reward yourself for being so virtuous, by dropping the cash on some fabulous things you'll actually wear!
Re-Gift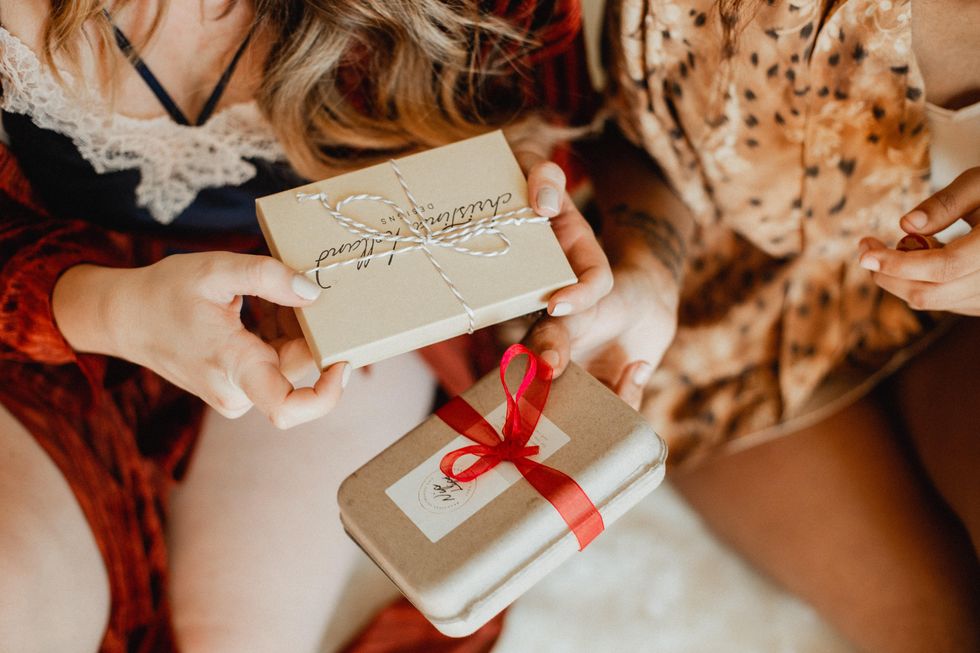 Jackie S via Unsplash
If you got something that you think one of your friends or family can benefit from, why not give it to them? There's no shame in revealing that it was a gift and you don't want it anymore…as long as you aren't re-gifting to the person who gave it to you!
Or, keep the gifts to re-gift at a later date. You never know when you're going to need a last minute gift. You'll thank yourself later.
Attempt a Return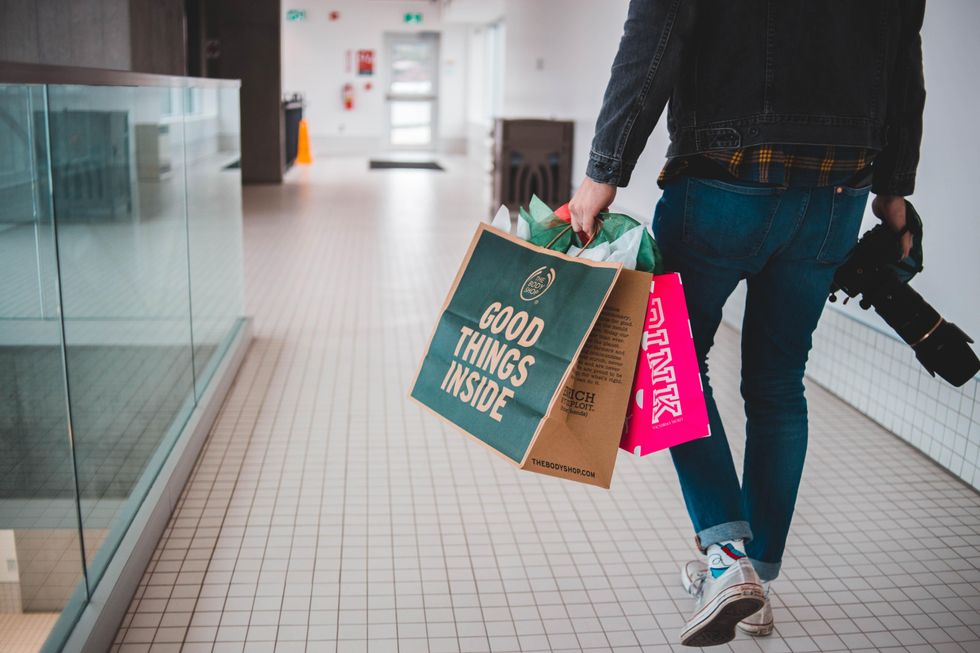 Erik McLean via Unsplash
If your item still has a tag, you can make a valiant effort to return to the store. If you can make your case, many stores won't want to fight you on it. They may be forgiving and grant you store credit at the very least.
Keep reading...
Show less
Debt collectors often prey on creditors' ignorance.
Debt collection is a whopping $11.5 billion industry, and around 28% of Americans currently owe money and are being sought out by a third party debt collection agency, according to the Bureau of Consumer Financial Protection (BCFP).
Debt collectors often prey on creditors' ignorance. In 2018 alone, the Federal Trade Commission (FTC) banned 32 companies and individuals from ever working in debt collection again for malpractice. The best course of action when you first become late on a payment is to make sure you know the laws and your rights when it comes to handling debt collection.
A debt collection agency is a separate third party from the original creditor to whom you owe money. At some point of time (usually no sooner than 90 days), creditors often turn over unpaid loans to the debt collector to pursue the customer in an attempt to receive payments. Debt collection agencies often buy out a portion of the unpaid loan from the creditor, or they may receive a percentage of the money if and when it is paid.
Debt collection is a civil, not criminal matter. This means the police will not get involved, and you will not go to jail for failure to pay on loans.
What to Do First When Contacted by a Debt Collector?
First, get the information validated with the collector in writing and make sure it is something you truly owe. Also verify that it is for the correct amount (take note that sometimes debt collectors offer a discounted payment if you pay in full).
Initial Contact
The majority of debt collection agencies have an agent reach out by phone for the first contact, even before mail. No matter what, make sure not to say anything that can be considered an admission to owning the debt during this call.
Do not give out any personal info—they will ask for it, but you don't have to answer their questions.
Get as much information from the caller as you can, including their name, the agency they work for, their address, and phone numbers they can be reached at.
Always ask the caller to send you a written statement regarding what they say you owe. If they ask for your address, do not give it out. A genuine debt collector would already have that info. By law, the debt collector is required to send this written notice within 5 days of contacting the debtor.
Keep a log of every call you receive along with any documentation from debt collectors, and be sure to include the date, time, and any pertinent information from the call for your protection.
Know Your Rights
Consumer debt collection agencies have been known to be aggressive to get their "sale," but laws protect the rights of consumers in regards to debt collection.
The Fair Debt Collection Practices Act (FDCPA) governs the behaviors and actions of third-party debt collectors attempting to collect payments on behalf of a creditor. Under this law, debt collectors are in violation of law if they do any of the following:
Debt collectors are limited in the hours they can reach out to the debtor. They cannot call you before 8 a.m or after 9 p.m unless an arrangement has been made with the debtor.
Initially, debt collectors can attempt to make contact with a debtor through their place of employment. However, either a verbal or written statement telling the collector to stop contacting you at work barres the debt collector from reaching out to you through your place of employment again.
You can also request the collector stop calling your personal phone. This must be submitted in a written request to be upheld. (Tip: send this request by certified mail).
Debt collectors are allowed to reach out to known contacts of the debtor to try and obtain their contact information. However, it's wise to note that legally they cannot discuss what they need the information for or even the fact that they are a debt collector. Additionally, debt collectors are only allowed to reach out to third-parties as such one time each.
Debt collectors are prohibited from using any means of harassment to collect on a bill. They can not make any threats such as arrest or bodily harm, and they also are barred from using obscene language.
Debt collectors cannot threaten to garnish wages without the presence of an active judgement (court order) against you. Likewise, they cannot threaten to sue you without the intent and therefore proof to go through with it.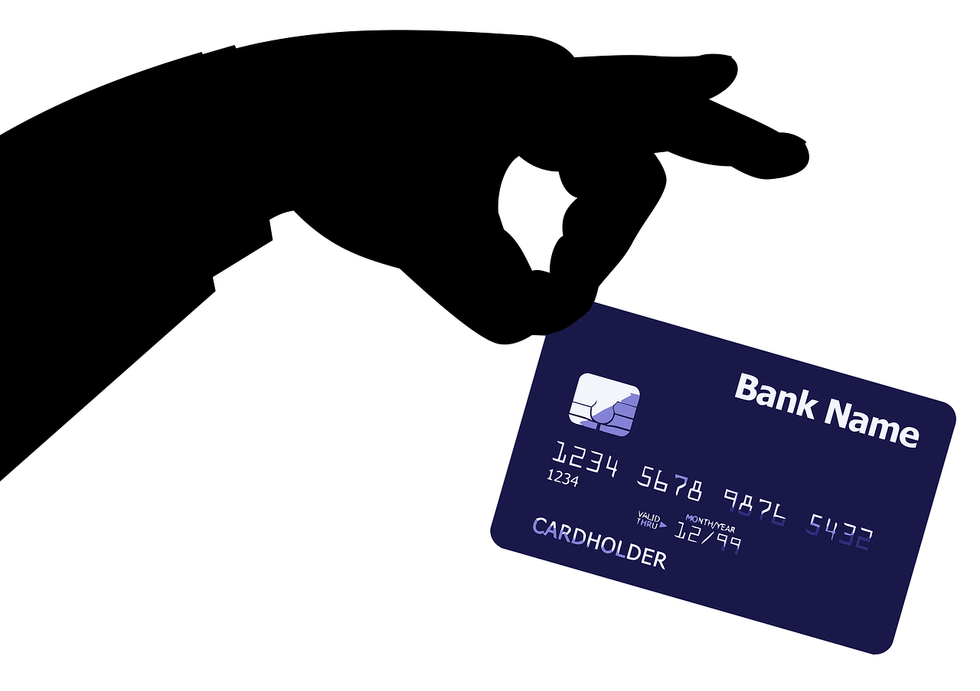 Statute of Limitations
Under state laws governing statute of limitations, creditors and debt collectors have a limited amount of time to file a lawsuit to recover a debt.
In most states, debt collectors can still attempt to collect on a debt after the statute of limitations; however, they have no legal recourse to sue you.
It is important to note that the court doesn't keep track of statute of limitations. This means that a debt collector may still attempt to sue you after the statute of limitations expires. If a debt collector attempts to sue after the statue of limitations expires, it is your responsibility to know and provide this information to the court.
The time period for statue of limitations varies by state. Typically most states range from three to five years, but some go as high as ten or fifteen. This differs entirely from the timeline that a collections bill stays on your credit report, which is typically seven years.
Resources
The Consumer Financial Protection Bureau (CFPB) has sample letters for use when corresponding with debt collectors, which you can find here.
For specific laws in your state, contract your Attorney General's office. If you believe a debt collector has either violated laws or made false claims against you, you can file a complaint with the CFPB, FTC, and the Better Business Bureau.
Keep reading...
Show less
It's amazing what people will hold onto.
At some point or another we've all had an older relative, maybe an uncle or a grandparent, implore us to start collecting stamps or rare coins. It's always the same dubious story about how these collectibles will appreciate in value over the years. Maybe they will. Maybe they won't. Either way, this doesn't really seem like a determining factor of why we, as a species, find it necessary to hoard ostensibly useless objects.
I have two theories. For some, I assume collecting things alleviates the anxiety of everyday life, much like any other hobby. It's something to pour oneself into. For others though–and I assume this is the case for more serious collectors–it's an attempt to capture and preserve a specific time or place. Think about how anal action figure collectors are about keeping their figurines in mint condition, leaving them in their plastic containers for years and years. Collecting at its most fundamental seems like a battle against time, a decision to push back against temporal erosion.
This is all a very long-winded way of saying people collect things because of nostalgia. Everyone feels various degrees of nostalgia. This is a fairly obvious point. That said, what people feel nostalgic for gives great insight into who they are as human beings. With that in mind, we've decided to list off some of the strangest collectibles we've stumbled across in order to give you an idea of how varied people's nostalgia truly is. Time moves in the same direction for everyone. It's what you hold onto that makes you who you are.
Quack Medical Devices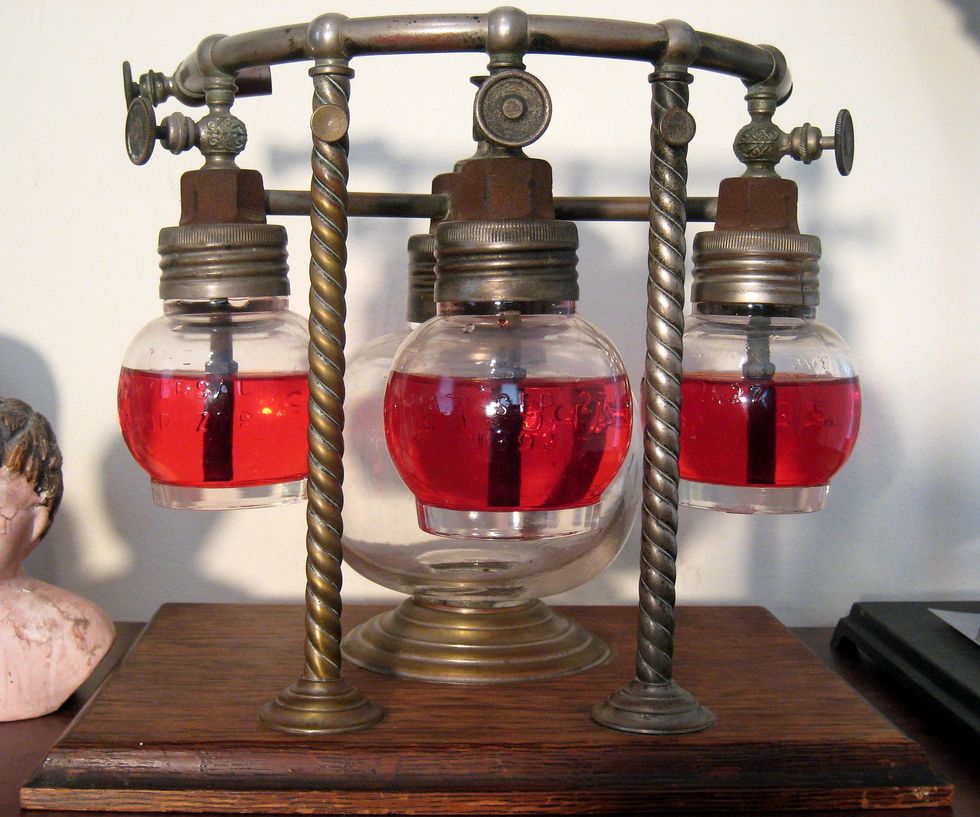 Mysterious potions used to address a variety of medical ailments
Are you into medicine but not into science? Well, have I got the collector's item for you. Whether you want your head bumps measured by a robot phrenologist or you want to get your shoes fitted via x-ray, there's a whole slew of collectors dealing in medical quackery. These collections, some of which are already in museums, stand as a testament to the fallibility of scientific progress.
Toilet Paper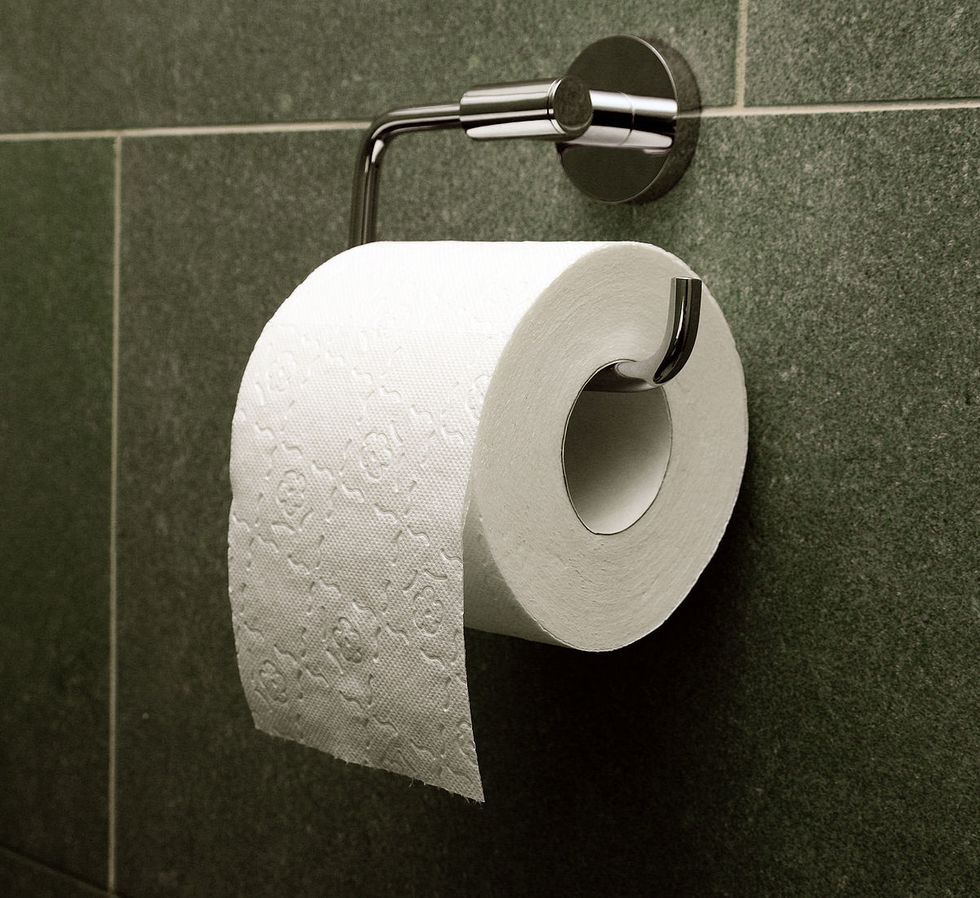 Just a standard roll
If you're like me, your first thought was Oh jeez, is there some creep out there collecting used toilet paper? Don't panic! None of the toilet paper in Flo and Rich Newman's collection has been used. The collection does, however, sport 900 types of toilet paper from six continents. They didn't always collect TP, however. At first, the Newman's collected antiques, but they found themselves too concerned with the monetary value of their collection. In Flo's words, they "wanted to collect something useless."
Celebrity Hair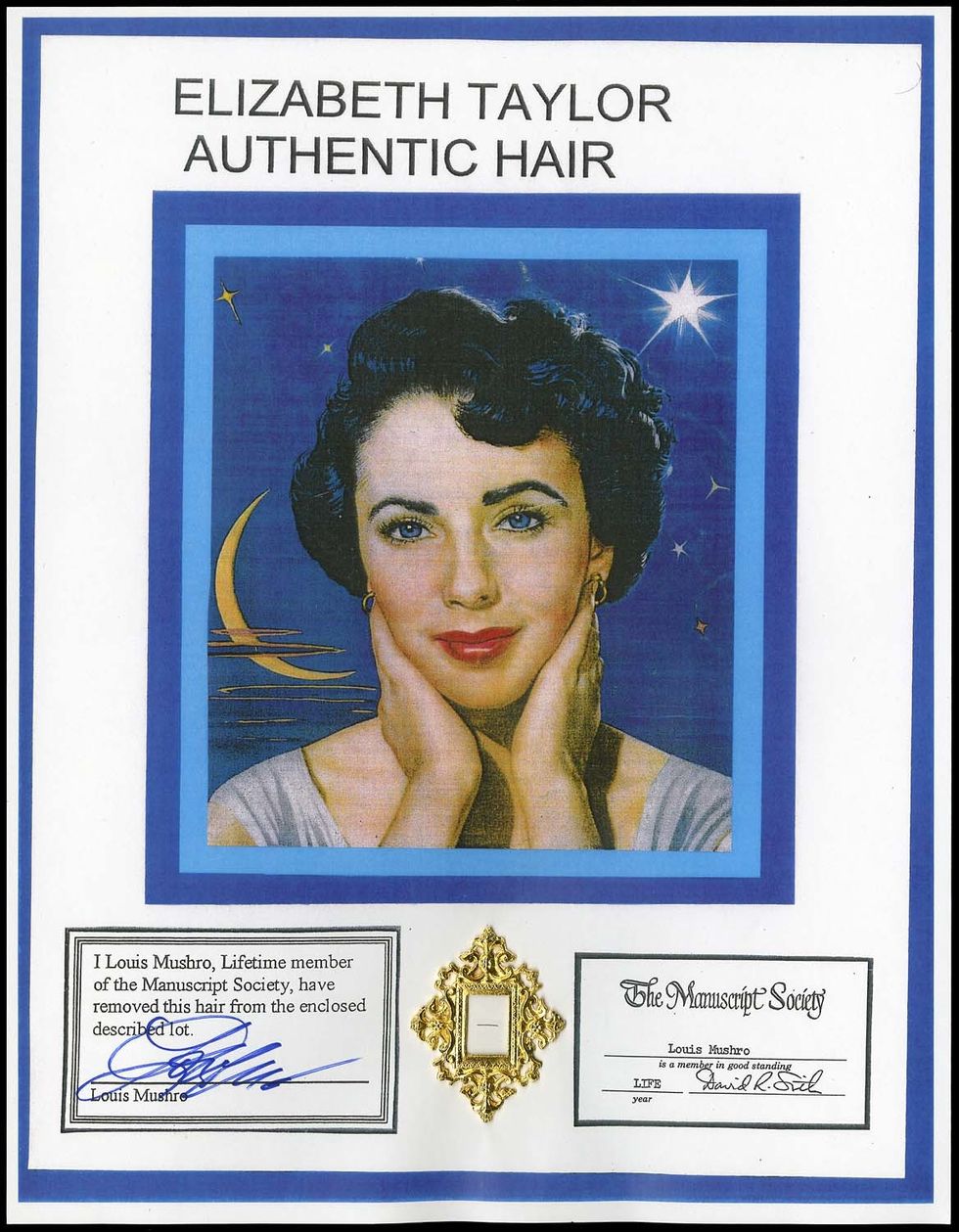 Elizabeth Taylor's hair even comes certified!
It there a better way to preserve the memory of meeting your favorite celebrity than stealing a lock of his or her hair? Probably. Still, this is a thing people do. Whether they use the hairs for voodoo or these collectors are trying to clone their celebrity crushes remains to be seen. No one has to do this, and it's certainly very creepy, but maybe some famous people would be flattered to be part of such a collection.
Toenail Clippings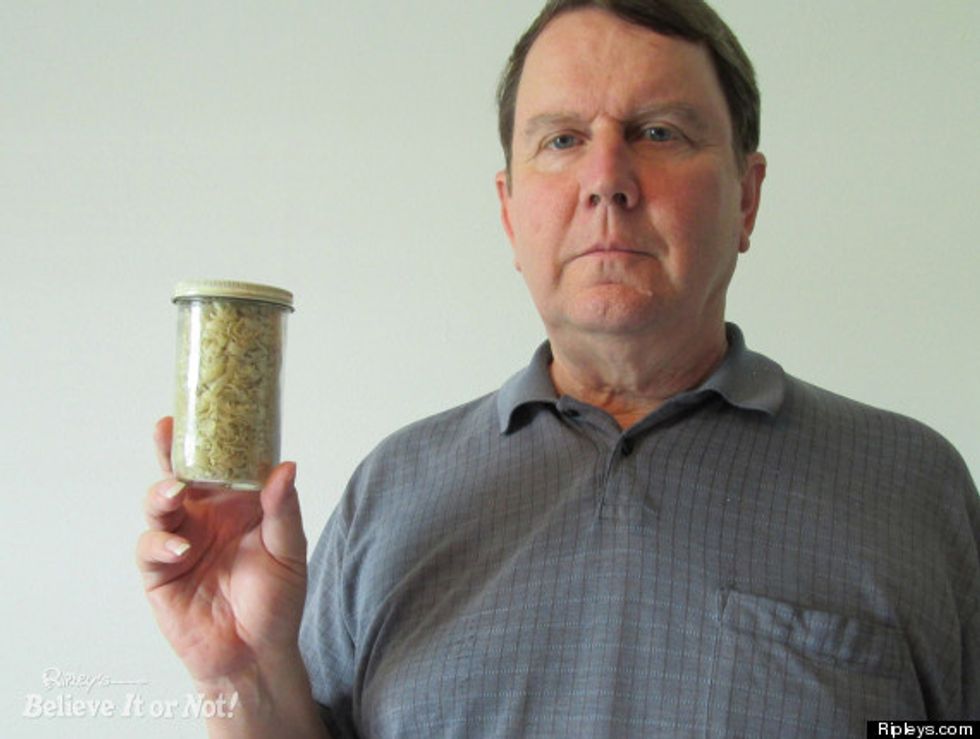 Richard Gibson, with his jar of toenails.
Ripley's Believe It or Not
Yes, really. If you think Quentin Tarantino has a foot fetish, check out Richard Gibson, who has kept every toenail he's clipped since 1978 in a jar. His collection is well into the thousands and is probably the most nauseating thing on the list. Why Richard? Why?
Belly Button Fluff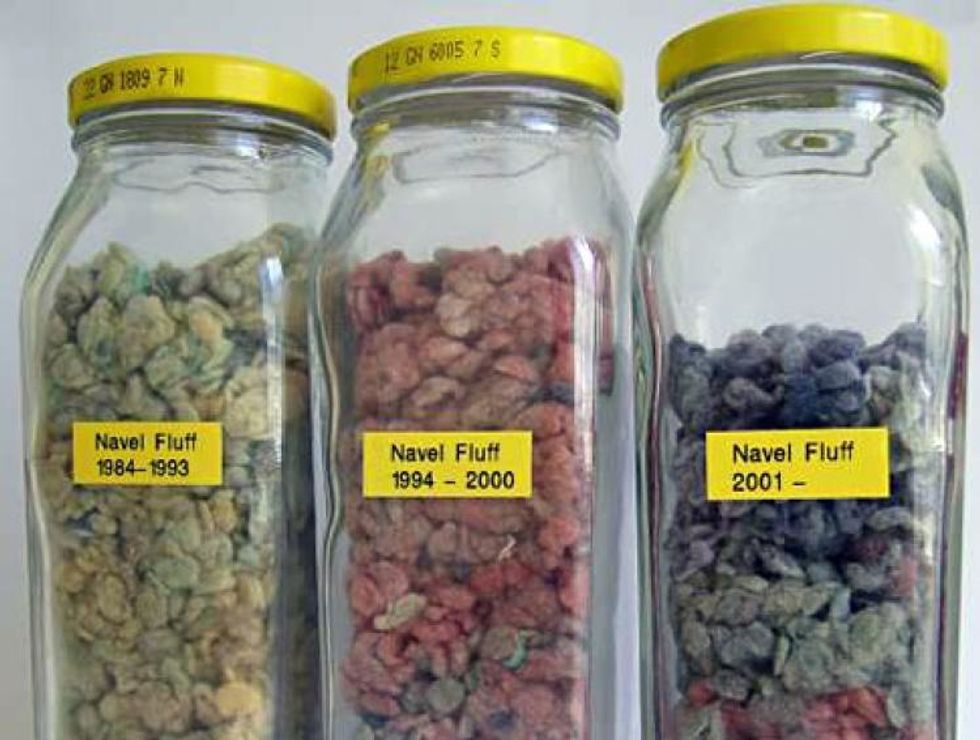 Graham Barker's meticulously organized belly button lint
Okay, remember when I said the last one was weird? Graham Barker, as certified by the folks at Guinness, has the largest collection of belly button lint in the world. His collection reportedly weighs around 22 grams and is sectioned into jars by decade. It's impossible to tell what Barker hopes to gain by keeping this lint. This collection has sparked an addendum to my theories about why we collect things. I think some people are just insane.
Traffic Cones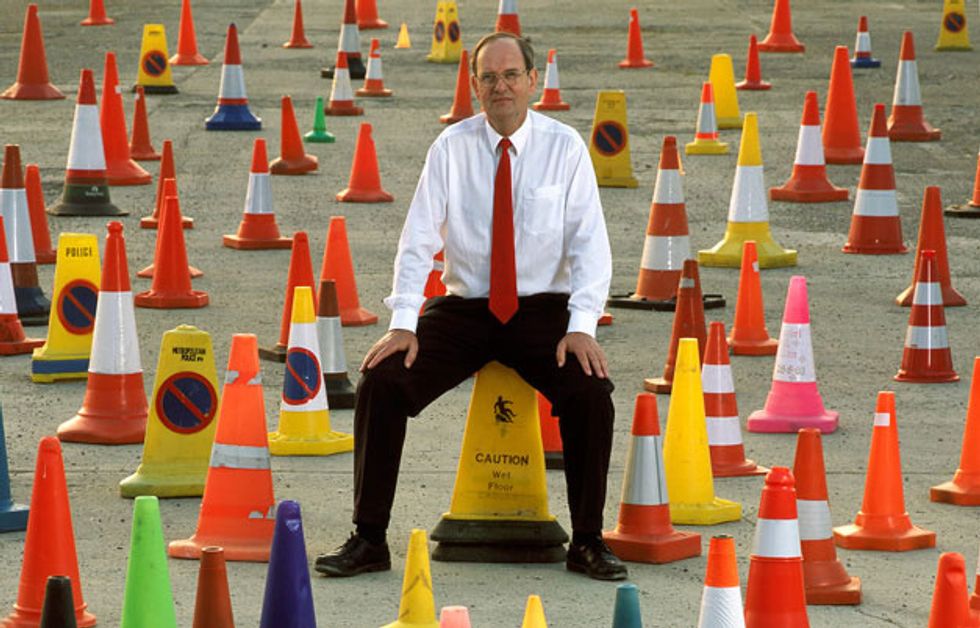 David Morgan, with a few of his salvaged traffic cones
David Morgan has collected over 500 traffic cones. A certifiable nutcase, Morgan says he "feels bad for the cones" when he sees them sitting alone in the street. When he sees one, he reportedly takes it home and gives it a hot bath before storing it in his garage with the rest. A retiree, Morgan spends most of his time tending to cones and adding to his collection. His obsession with cones leads Morgan to lead a solitary life.
Chicken-Related Items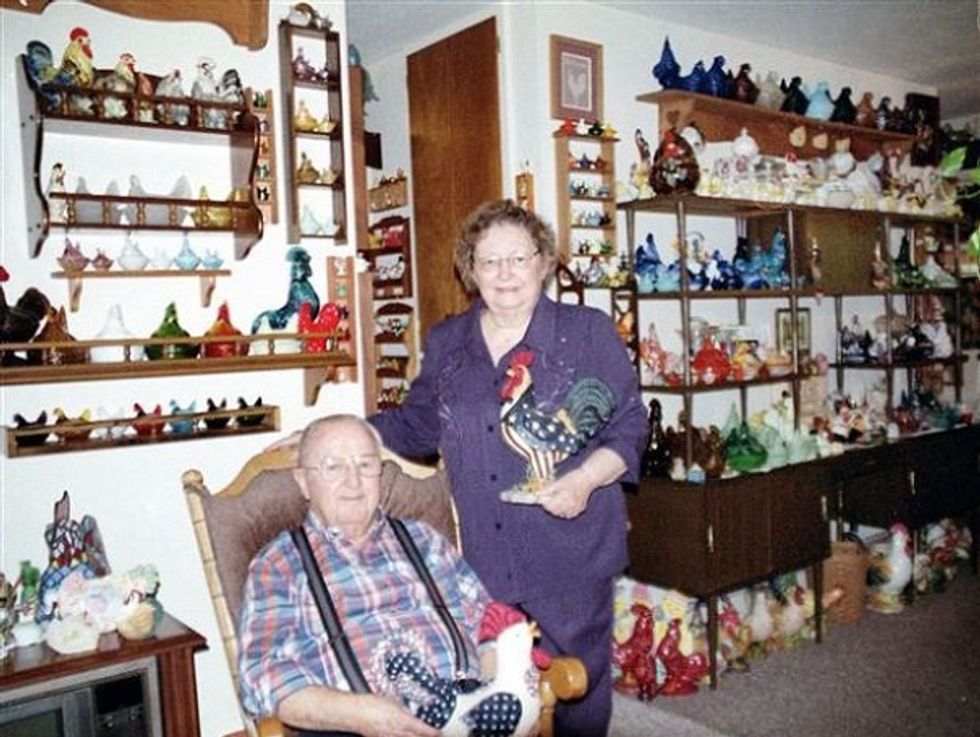 ​The Dixon's love chicken-themed paraphernalia 
This is the least specific collection on the list, but Joann and Cecil Dixon's entire house is full of over 6,500 individual pieces of chicken-related knick-knacks. They've got plates, Christmas ornaments, clocks, bowls, statuettes and more. They're currently in the Guinness Book of World Records for what is possibly the most niche award ever given. Some people just love chicken.
Keep reading...
Show less