Dall-E Mini, the AI-powered text-to-image generator has taken over the internet. With its ability to render nearly anything your meme-loving heart desires, anyone can make their dreams come true.
DALL-E 2, a portmanteau of Salvador Dali, the surrealist and Wall-E, the Pixar robot, was created by OpenAI and is not widely available; it creates far cleaner imagery and was recently used to launch Cosmpolitan's first AI-generated cover. The art world has been one of the first industries to truly embrace AI.
The open-sourced miniature version is what's responsible for the memes. Programmer Boris Dayma wants to make AI more accessible; he built the Dall-E Mini program as part of a competition held by Google and an AI community called Hugging Face.
And with great technology, comes great memes. Typing a short phrase into Dall-E Mini will manifest 9 different amalgamations, theoretically shaping into reality the strange images you've conjured. Its popularity leads to too much traffic, often resulting in an error that can be fixed by refreshing the page or trying again later.
If you want to be a part of the creation of AI-powered engines, it all starts with code. CodeAcademy explains that Dall-E Mini is a seq2seq model, "typically used in natural language processing (NLP) for things like translation and conversational modeling." CodeAcademy's Text Generation course will teach you how to utilize seq2seq, but they also offer opportunities to learn 14+ coding languages at your own pace.
You can choose the Machine Learning Specialist career path if you want to become a Data Scientist who develops these types of programs, but you can also choose courses by language, subject (what is cybersecurity?) or even skill - build a website with HTML, CSS, and more.
CodeAcademy offers many classes for free as well as a free trial; it's an invaluable resource for giving people of all experience levels the fundamentals they need to build the world they want to see.
As for Dall-E Mini, while some have opted to create beauty, most have opted for memes. Here are some of the internet's favorites:
There's no looking back now, not once you've seen Pugachu; artificial intelligence is here to stay.
POLITICS
Nan Goldin Leads Guggenheim Protest Against Opiod-Pushing Sackler Family, Sparking Nationwide Pushback
The venerated photographer and hundreds of others overtook the atrium of New York's Guggenheim to protest the museum's ongoing relationship with the Sackler Family, one of its largest donors. The majority of the Sacklers' wealth comes from Purdue Pharma—the primary manufacturer and distributor of OxyContin.
Visionary photographer Nan Goldin made waves in the 1960s with her raw, vivid portraits, which showed the electric underside of New York's gritty arts scene as well as the intimacies of human life and love.
Back then, her photos were protests against stereotypes; they lovingly portrayed queer culture, denounced domestic violence, and provided a window into an open kind of sexuality that was not often seen during the stultified conformity of the 1950s.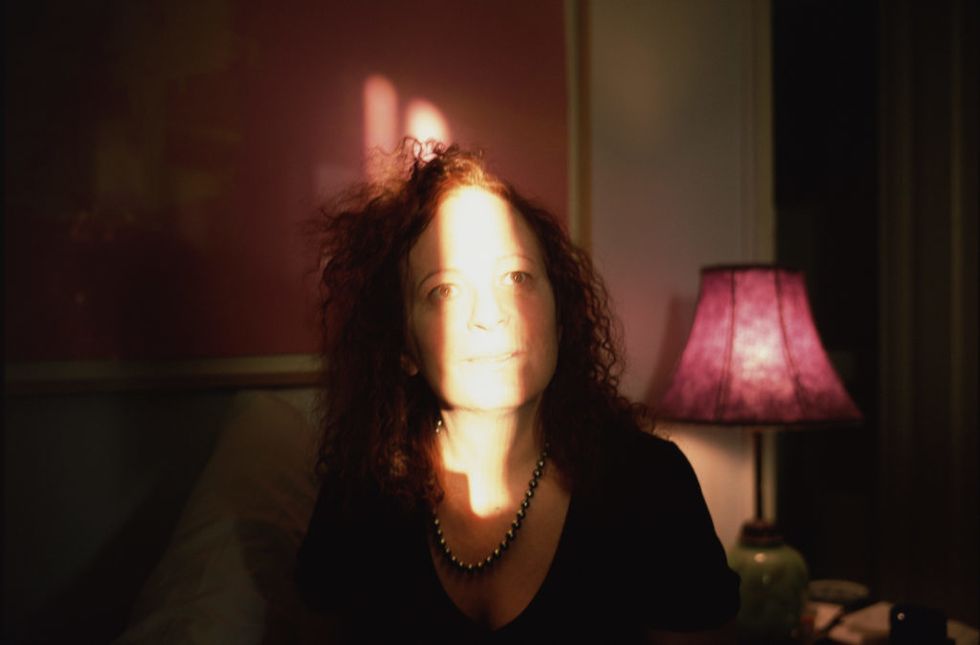 Image via Artnet News
Since then, Goldin's work has been exhibited at the MOMA and she has been recognized as one of the 20th century's most influential photographers. But in 2019, she's been occupying space in museums for a very different reason.

On Saturday night, Goldin and hundreds of others overtook the atrium of New York's Guggenheim to protest the museum's ongoing relationship with the Sackler Family, one of its largest donors. Exchanging money to support the arts certainly isn't a crime, but the majority of the Sacklers' wealth comes from their involvement with Purdue Pharma—the primary manufacturer and distributor of the extremely addictive and deadly drug OxyContin.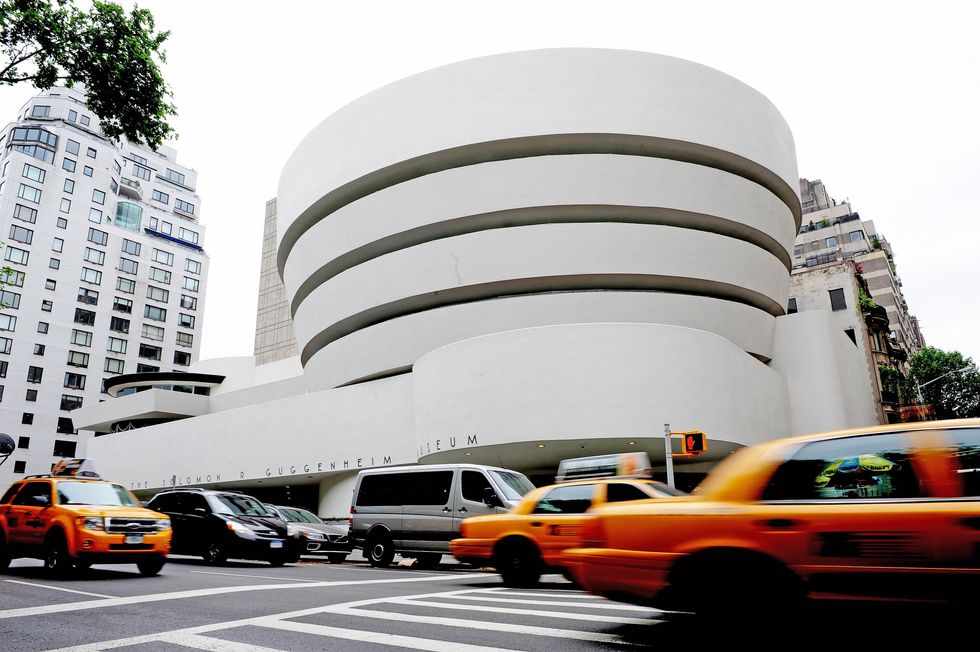 Image via the Forum
In 2013, Goldin was prescribed OxyContin for wrist surgery. "I ended up locked in my room for three years," she told the crowd that gathered in the Guggenheim on Saturday night. "I came to and I realized it was time to speak out." After a near-death experience with the drug, Goldin dedicated herself to taking down the Sackler Family, the group of billionaire pharmaceutical moguls who made tens of millions of dollars off OxyContin sales before the drug was flagged and criminalized for its addictive properties.

In 2007, Purdue Pharma admitted that OxyContin's branding was misinformative, but continued to distribute and profit off the product, allegedly paying themselves as much as $4 billion that year. Since then, waves of lawsuits have continued to dog the pharmaceutical company as they have continued to profit off opioid sales. In 2018, New York City won $500 million in damages as part of a suit against Purdue and a host of other narcotics peddlers, including the makers of Percocet and fentanyl patches.
None of the Sackler family members themselves have been individually targeted, though lawyers hope this may change as investigations ramp up, thanks to protests like Goldin's. Also, the sheer number of opiod-related deaths each day in America—over 130 per day, according to the U.S. Department of Health and Public Services—is a factor that's hard to ignore.
The Sacklers have filtered money earned through Purdue into thousands of cultural institutions, including the Guggenheim, which has its own Sackler wing. Other institutions that have benefitted from their donations include the Metropolitan Museum of Art, the Smithsonian, Harvard, and MIT. Goldin, among other activists, has been calling for the museums to stop taking Sackler money for years; her organization P. A. I. N. (Prescription Addiction Intervention Now) has staged die-ins at the Met, among other protests.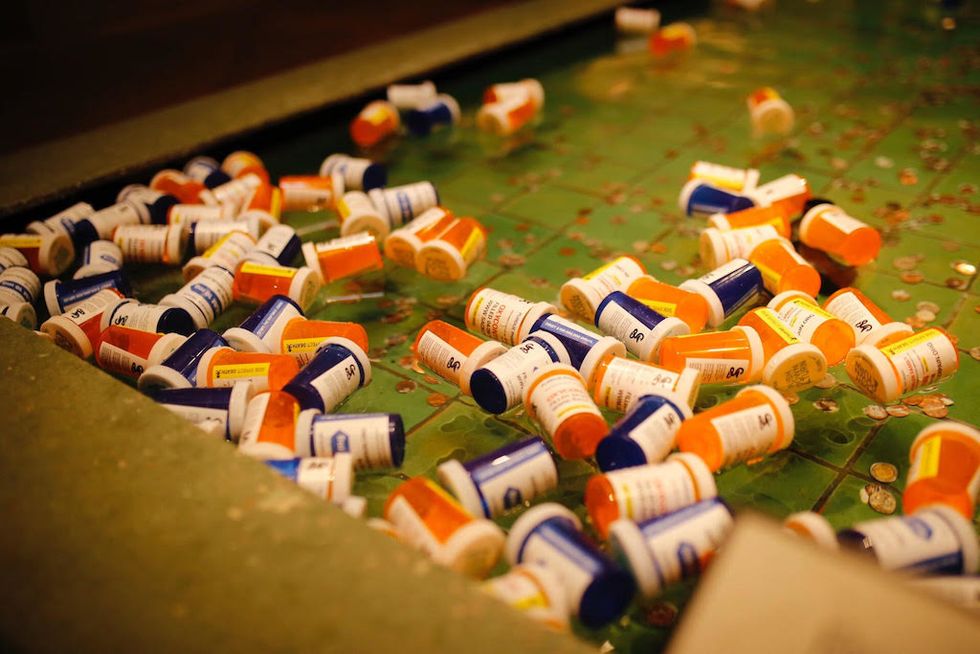 Image from a P.A.I.N. ProtestImage via ART News
That February night at the Guggenheim, protesters dropped sheets of paper resembling prescription notes from balconies high above, each printed with various Sackler quotes. One bore a phrase spoken by the late Purdue president Richard Sackler, in which he advised his employees to "hammer on abusers in every way possible," belying insidious involvement and intentional sabotage of already vulnerable populations. The quote appeared in a recent Massachusetts court filing that is accusing the Sackler family of direct, intentional involvement with the start of the opioid crisis. "It is an attractive market," an internal memo read, according to the suit. "Large unmet need for vulnerable, underserved and stigmatized patient population suffering from substance abuse, dependence and addiction."
So far, all of the aforementioned institutions have continued taking Sackler money, though the Met announced in January that it was planning on reconsidering its gift acceptance policies.
"We see museums and cultural institutions glorifying the very rich and we also see them giving them positions of power," one of the protestors, L. A. Kauffman, told ArtNews. "The Sackler family is one of many who has been able to stand outside the law because of their great wealth and we are saying: the time is up."
---
Eden Arielle Gordon is a writer and musician from New York City. Follow her on Twitter at @edenarielmusic.