Dall-E Mini, the AI-powered text-to-image generator has taken over the internet. With its ability to render nearly anything your meme-loving heart desires, anyone can make their dreams come true.
DALL-E 2, a portmanteau of Salvador Dali, the surrealist and Wall-E, the Pixar robot, was created by OpenAI and is not widely available; it creates far cleaner imagery and was recently used to launch Cosmpolitan's first AI-generated cover. The art world has been one of the first industries to truly embrace AI.
The open-sourced miniature version is what's responsible for the memes. Programmer Boris Dayma wants to make AI more accessible; he built the Dall-E Mini program as part of a competition held by Google and an AI community called Hugging Face.
And with great technology, comes great memes. Typing a short phrase into Dall-E Mini will manifest 9 different amalgamations, theoretically shaping into reality the strange images you've conjured. Its popularity leads to too much traffic, often resulting in an error that can be fixed by refreshing the page or trying again later.
If you want to be a part of the creation of AI-powered engines, it all starts with code. CodeAcademy explains that Dall-E Mini is a seq2seq model, "typically used in natural language processing (NLP) for things like translation and conversational modeling." CodeAcademy's Text Generation course will teach you how to utilize seq2seq, but they also offer opportunities to learn 14+ coding languages at your own pace.
You can choose the Machine Learning Specialist career path if you want to become a Data Scientist who develops these types of programs, but you can also choose courses by language, subject (what is cybersecurity?) or even skill - build a website with HTML, CSS, and more.
CodeAcademy offers many classes for free as well as a free trial; it's an invaluable resource for giving people of all experience levels the fundamentals they need to build the world they want to see.
As for Dall-E Mini, while some have opted to create beauty, most have opted for memes. Here are some of the internet's favorites:
There's no looking back now, not once you've seen Pugachu; artificial intelligence is here to stay.
ENVIRONMENT
Farm-to-Table: A Healthier Alternative to Traditional Dining
Healthy food is in, and it's not as pricey as it used to be.
Farm-to-table is a growing food trend that emphasizes the use of locally grown produce in restaurants and school cafeterias. Whether accomplished via a direct sales partnership, restaurateurs shopping at local farmers markets, or some sort of community-based program, farm-to-table has become an important staple in the broader societal push towards healthier food. This movement isn't just about paying local farms however. It's real purpose is to give consumers firsthand knowledge of how the produce and livestock that end up in their food are raised, and there's often an implied (but not guaranteed) commitment to keeping these products pesticide and hormone free. Essentially, the farm-to-table movement is designed to provide healthier food options by cutting out commercial vendors.
Farm-to-table dining, unlike grocery store items labeled "organic," has a pretty good track record with regard to authenticity. There have been some issues with fraud, but for the most part, restaurants that claim to be farm-to-table are pretty reputable. When it does happen, fraud typically occurs when new owners change their supply chain without updating their menus. In certain cases, restaurants brazenly claim that they're buying from a supplier that they've never even made contact with. This however, is rare and can often result in lawsuits. In order to verify restaurants' farm-to-table claims, Slow Food USA has created a set of standards surrounding freshness, quality of ingredients, and overall taste. Restaurants that qualify, get stamped with what Slow Food USA calls the Snail of Approval. Any restaurant that has a snail sticker is considered certified. It needs to be said that, even with certification, the precise definition of farm-to-table is still elusive. It's not as if Slow Food USA has a monopoly on the term. As it is, farm-to-table functions as a catch-all for sustainability and a commitment to providing fresh, locally-sourced food.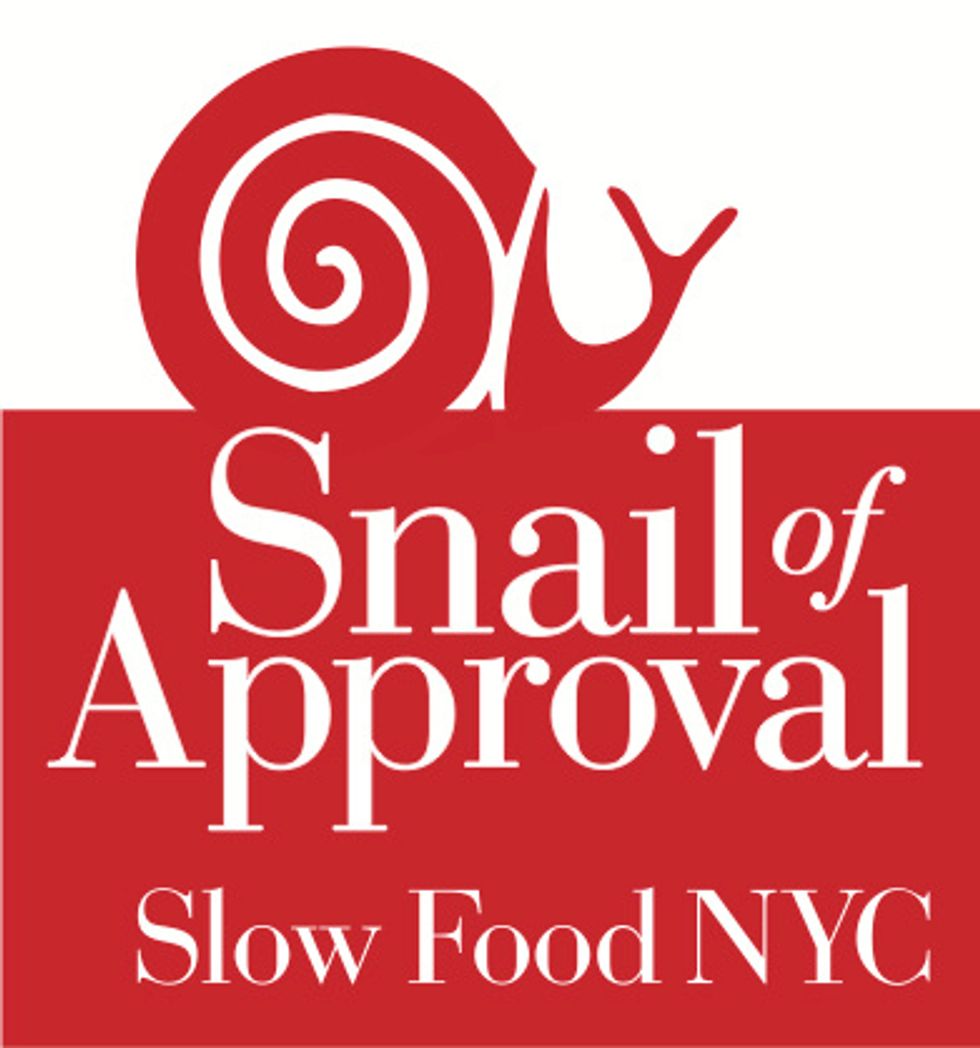 The coveted Snail of Approval
Understandably, relying on local vendors can put strain on well-meaning restaurateurs who want to provide healthy meals for their guests. For example, a restaurant owner doesn't have to put much effort into the relationship they have with large commercial vendors. They simply pay a predetermined price for whatever goods they want and that's that. In order to find a good local farmer, chefs have to seek them out, build relationships with them, and negotiate prices. On top of this, chefs who are really committed will probably have to inspect the farms they buy from to ensure the produce their buying is being grown in a method that comports to their restaurant's mission. The opportunity cost of building these important relationships invariably gets passed down to the consumer, making farm-to-table dining much more expensive. It's so expensive in fact, that many have questioned whether or not farm-to-table restaurants are viable business models, as some restaurants shell out millions of dollars for their food every year.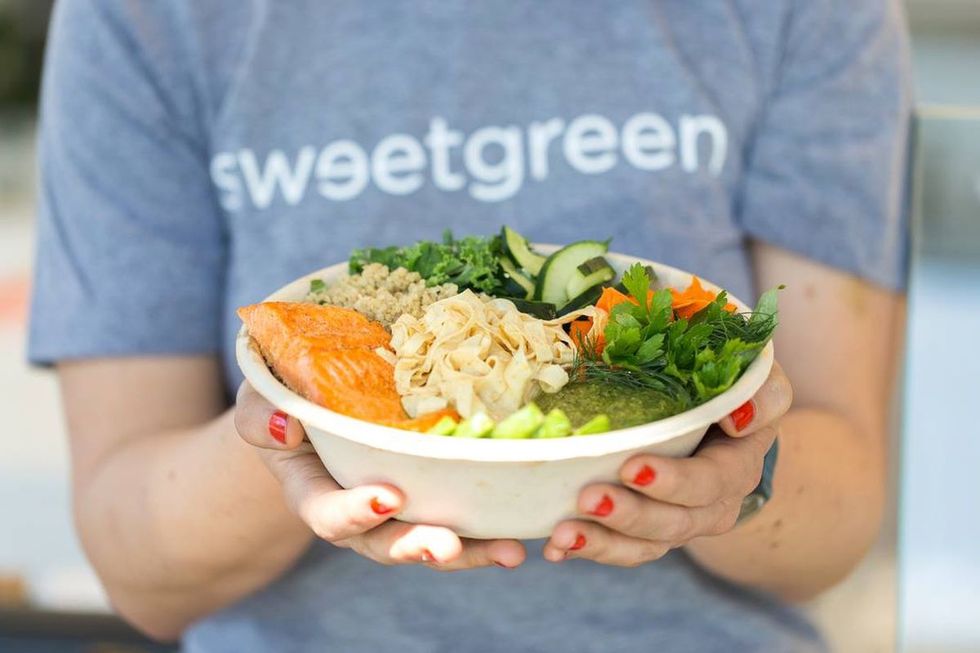 Sweet green combines fast-casual with farm-to-table
In response to this, some enthusiasts have taken to buying up farms of their own, simultaneously cooking the food and tilling the soil its grown in. Blenheim Hills, a 2016 Michelin-rated restaurant in the West Village is doing just that, but there are obvious difficulties associated with running a farm on top of running a restaurant. While initial purchase of the farm, as well as training cost Blenheim Hills a decent chunk of change, buying a farm has allowed them to keep their prices competitive. Outside of the world of fine dining, popular fast-casual restaurants like the wildly popular Sweetgreen are embracing the farm-to-table model as well. On top of this, New York-based fast-casual chain Dig Inn is planning to purchase its own farm just like Blenheim Hills, as a means of cutting costs also.
Whether or not the farm-to-table model is economically viable remains to be seen, but there isn't much doubt that American diners are gravitating towards healthier eating habits. There have been some hiccups–and as with all food crazes consumers should be skeptical and do their research before buying into this growing trend–but the fact that fast casual restaurants are adopting this style of food prep is definitely a net positive. As more and more companies get involved and as
warehouse cultivation
and other urban farming techniques improve, the price of farm-to-table dining should drop significantly. Even the most cynical foodies have to look at America's shifting culture and smile a bit.