Dall-E Mini, the AI-powered text-to-image generator has taken over the internet. With its ability to render nearly anything your meme-loving heart desires, anyone can make their dreams come true.
DALL-E 2, a portmanteau of Salvador Dali, the surrealist and Wall-E, the Pixar robot, was created by OpenAI and is not widely available; it creates far cleaner imagery and was recently used to launch Cosmpolitan's first AI-generated cover. The art world has been one of the first industries to truly embrace AI.
The open-sourced miniature version is what's responsible for the memes. Programmer Boris Dayma wants to make AI more accessible; he built the Dall-E Mini program as part of a competition held by Google and an AI community called Hugging Face.
And with great technology, comes great memes. Typing a short phrase into Dall-E Mini will manifest 9 different amalgamations, theoretically shaping into reality the strange images you've conjured. Its popularity leads to too much traffic, often resulting in an error that can be fixed by refreshing the page or trying again later.
If you want to be a part of the creation of AI-powered engines, it all starts with code. CodeAcademy explains that Dall-E Mini is a seq2seq model, "typically used in natural language processing (NLP) for things like translation and conversational modeling." CodeAcademy's Text Generation course will teach you how to utilize seq2seq, but they also offer opportunities to learn 14+ coding languages at your own pace.
You can choose the Machine Learning Specialist career path if you want to become a Data Scientist who develops these types of programs, but you can also choose courses by language, subject (what is cybersecurity?) or even skill - build a website with HTML, CSS, and more.
CodeAcademy offers many classes for free as well as a free trial; it's an invaluable resource for giving people of all experience levels the fundamentals they need to build the world they want to see.
As for Dall-E Mini, while some have opted to create beauty, most have opted for memes. Here are some of the internet's favorites:
There's no looking back now, not once you've seen Pugachu; artificial intelligence is here to stay.
June 3, 1972 – Sally Jan Priesand is the first woman to be ordained as a rabbi in the U.S.A., (the first in the world being Regina Jones in 1935, who died in Auschwitz in 1944), breaking with thousands of years of patriarchal tradition in the Jewish faith.

June 4, 1989 – Troops in China fire on unarmed pro-reform protesters in Tiananmen Square. The People's Army used tanks, machine-guns, clubs and tear gas on their own citizens. The Chinese government claimed that only 300 people were killed, but estimates point to over 3,000. After the massacre, over 1,600 demonstrators were arrested and jailed. 27 were executed.
June 5, 1968 – Robert F. Kennedy is assassinated while leaving the Hotel Ambassador in Los Angeles following a celebration for his victory in the California presidential primary.
June 6, 1872 – Susan B. Anthony is arrested, tried and fined $100 (which she does not pay) for attempting to vote in a presidential election in Rochester, NY. It would take 88 more years for Congress to ratify the 19th Amendment, granting women this fundamental right.
June 6, 1944 – The largest amphibious landing in history began as Allied forces landed in Normandy, France --- otherwise known as D-Day. By the end of the day, 150,000 soldiers had landed, with 15,000 wounded or killed.
June 7, 1965 – Citing privacy "zones" guaranteed by the First, Third, Fourth and Ninth Amendments, the US Supreme Court strikes down a Connecticut statute which criminalized counseling and other medical treatment to married couples for the purpose of preventing conception. This established a new constitutional right; the right to privacy in marital relations, including freedom from government intrusion into matters surrounding birth control.
June 12, 1898 – The Philippines declare their independence from Spain, only to be invaded and occupied by US forces. The Philippines remains a US colony until after WWII.
June 12, 1963 – Medgar Evers is assassinated in Jackson, Mississippi. The Civil Rights leader had been working to integrate schools and register black voters in the South.
June 13, 1971 – The Pentagon Papers, secret documents that revealed the US strategy in the Vietnam War, are published by The New York Times.
June 13, 1966 – The Supreme Court finds in favor of Miranda in Miranda v. Arizona, guaranteeing that accused people must be told of their rights before being questioned by the police. These rights include the right to remain silent, the right to know that anything said can be used against that person in a court, and the right to have an attorney present during any questioning. These rights are known as the "Miranda Rights."
June 15, 1215 – King John signs the Magna Carta, guaranteeing his subjects basic rights, which become the foundation of all democracies that follow.
June 17, 1972 – Five men are arrested at the National Democratic Headquarters in the Watergate complex in Washington, D.C. An investigation follows which eventually implicates President Nixon and his administration in illegal activities and an extensive cover-up. A House Judiciary Committee adopts three articles of impeachment against the president in July 1974, and in August of that same year, Richard M. Nixon becomes the first US President to resign.
June 28, 1914 – Archduke Ferdinand, The Crown Prince of Austria, and his wife are assassinated in Sarajevo which leads to the outbreak of WWI. Five years later, with over nine million combatants and seven million civilians dead, the war formally ended with the signing of The Treaty of Versailles. The League of Nations was then formed to prevent such a horrible event from taking place again. It failed, and Europe plunged into economic depression which laid fertile ground for nationalism and, eventually, the outbreak of WWII.
June 30, 1971 – A debate over lowering the voting age from 21 to 18, which began in WWII and increased during the Vietnam War, centered on the argument that young men conscripted to fight and die for their country should not be denied the right to vote. This debate concludes on June 30, 1971, with the enactment of the 26th Amendment, which grants all American citizens 18 years or older this fundamental right.
Keep reading...
Show less
Movements that seek progressive social reform tend to be led by young people.
From the Magna Carta to the Civil Rights movement, social change has most often come at the edge of a sword or a gun barrel.Every right, privilege, and freedom that we hold dear, however fledgling, was earned through collective action. The 8-hour work week, public schools, and so many of the things we take for granted had to be fought for. I can think of no examples in which social change happened via inertia.
More often than not, movements that seek progressive social reform are led by young people. Maybe this is because young people are less risk averse. Maybe it's because those who have their lives ahead of them have a clearer view of their societies' flaws. Whatever the reason, activists of all kind tend to be on the younger side. MLK was in his twenties when he began protesting. Marx and Engels were 30 and 28 respectively when they published the Communist Manifesto. Still, there are activists who start even younger, and many of the most famous social movements have been led by teenagers. With this in mind, we've rounded up ten of the most important youth movements in world history.
Newsboys Strike (1899)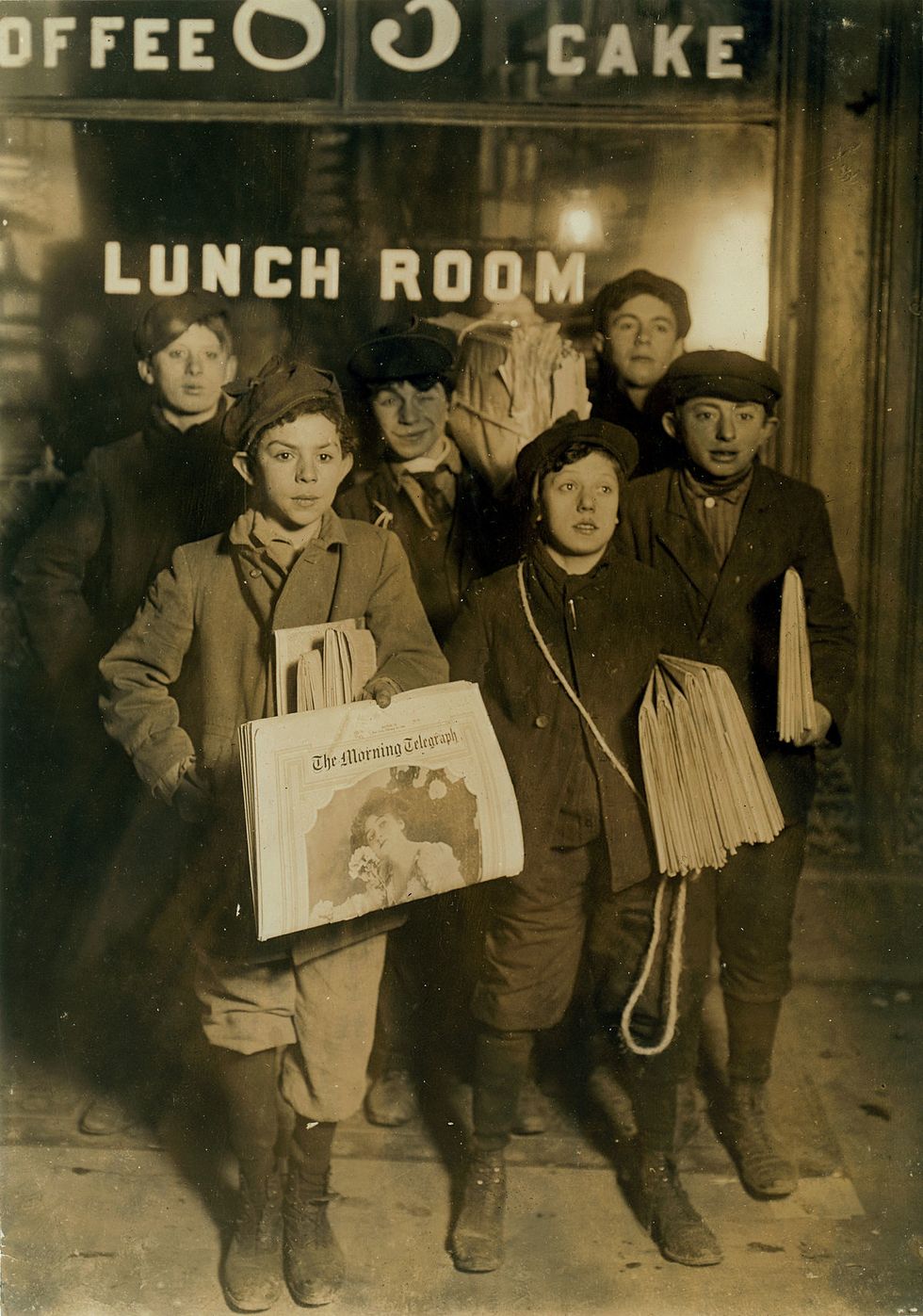 One of the major contributing factors to the United States' involvement in the Spanish-American War was the prevalence of anti-Spanish propaganda in Joseph Pulitzer's New York World and William Randolph Hearst's New York Journal. Towards the end of the 19th century, these papers were in a vicious circulation war and used cheap, tabloid-esque tactics in order to gain popularity. While circulation continued to climb, pay for New York City's newsboys stayed stagnant. Following a slew of strikes in the 1880s, their frustration reach a head in 1899. During the 1899 strike, the newsboys managed to reduce the amount of papers in circulation and were successful in increasing their wages.
Vietnam/Cambodia Protests (1964-73)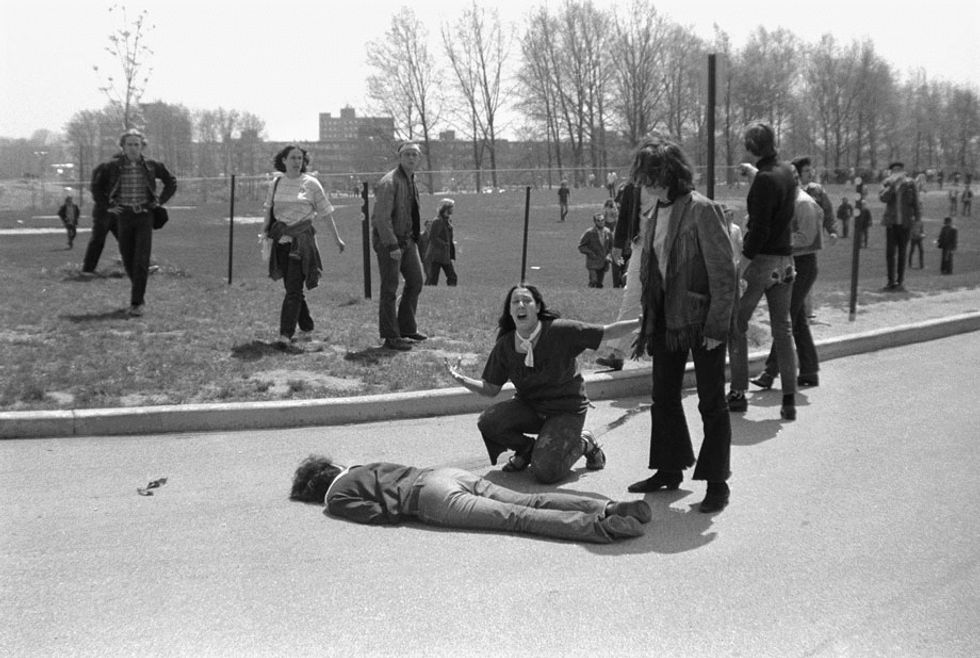 From the beginning, the Vietnam war was heavily protested in the United States. The protests of 1968 following the Tet Offensive were worldwide, occuring not only in U.S. cities, but Rome, London, and Paris. More famously, after Richard Nixon elected to invade Cambodia in 1970, unarmed students at Kent State took up picket signs. During this demonstration, the national guard open fired upon the youth activists, killing four and wounding nine others. Their deaths spurred a 100,000 man march in Washington D.C. protesting the war, but the United States' involvement in Vietnam, Cambodia, and Laos would not stop completely until 1975, nearly five years later.
Black Panthers (1966)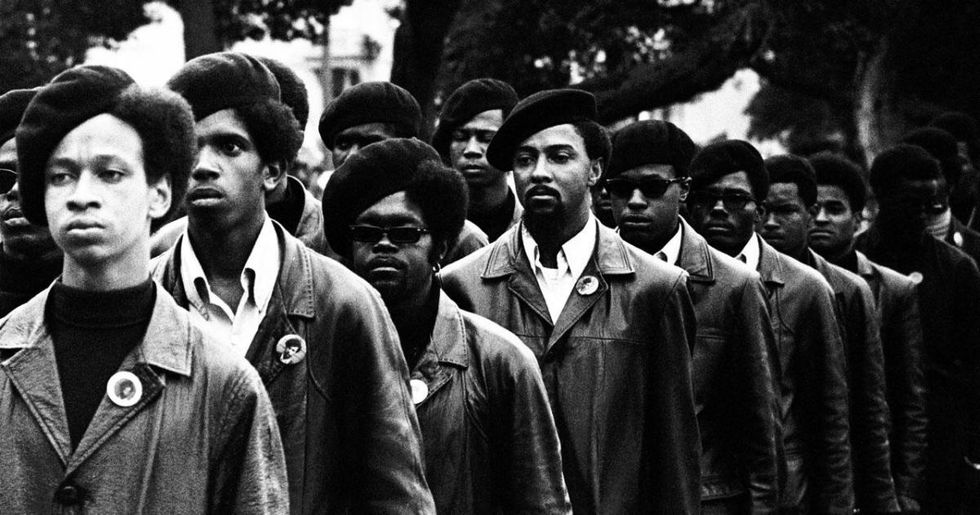 The Black Panthers aren't typically thought of as a youth organization, but when the group was formed in 1966, Huey Newton was only 24. The group was originally formed to protect the citizens of Oakland from police brutality. Outside of this, their goals were socialist in nature and sought to free black Americans from the oppression of American Capitalism. While they officially disbanded in 1982, their mission lives on.
Tiananmen Square protests (1989)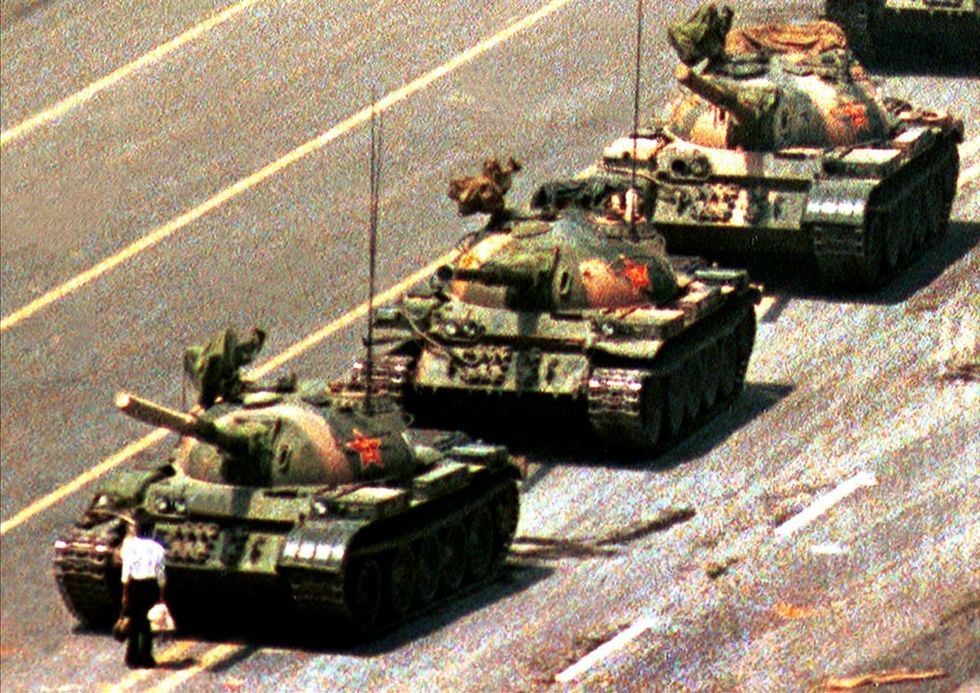 These protests were conducted by large groups of students and intellectuals to protest the economic policies of China's Communist Party. While not entirely cohesive, the demonstrations were largely peaceful until the Chinese Army arrived, massacring between 300 and 3,000 citizens (reports vary widely). The next day, the famous video Tank Man was filmed. In it, a single man stood in front of a column of Chinese tanks and blocked their path. His fate is unknown.
Arab Spring (2010-2012)

The Arab Spring was born online and started during the Tunisian Revolution. Both violent and non-violent protests swept North Africa and the Middle East, and resulted in the toppling of several totalitarian regimes in the region. While these protests started out strong and cohesive, various interests began to collide, and some of the destabilized regions are still in civil wars today; the most newsworthy being Syria.
Dakota Access Pipeline (2016-2017)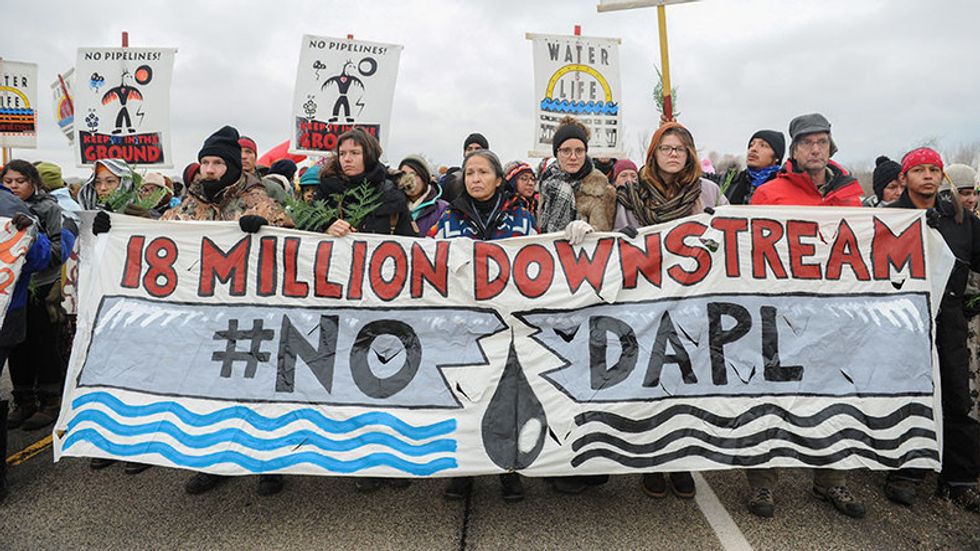 The Dakota Access Pipeline was built from North Dakota to Southern Illinois and connects oil fields in each locations. Unfortunately, the pipeline runs through the Standing Rock Reservation and threatens the regions clean water supply. After a long, protracted struggle and hundreds of arrests, the pipeline was put on hold for an environmental evaluation. When President Trump was elected, he bypassed this evaluation and the pipeline delivered its first oil in the spring of 2017. The pipeline has already leaked several times and is proving to be exactly the type of ecological nightmare that the protestors were worried about.
Muslim Ban Protests (2017)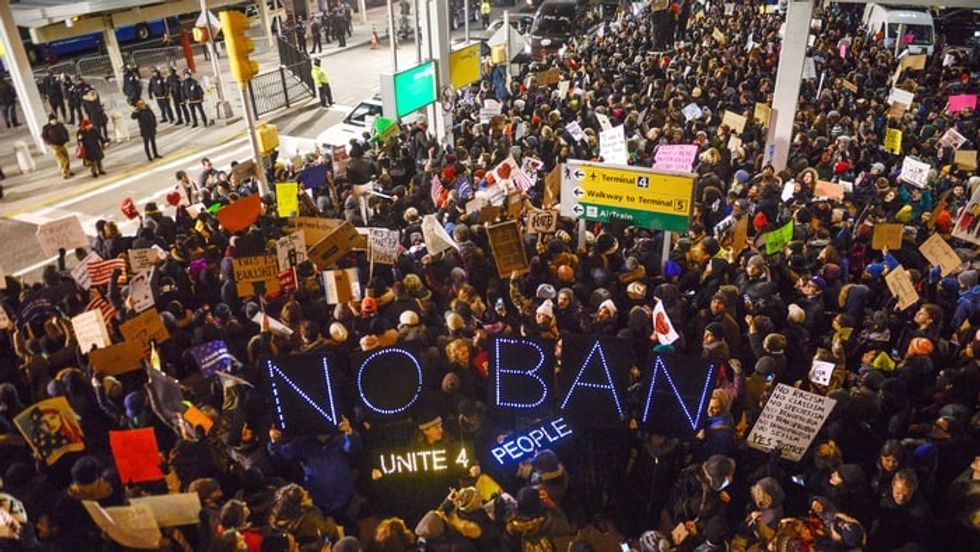 When President Trump signed executive order 13769, or the travel ban, protesters gathered at major airports all around the country, delaying flights and offering legal aid to various deportees. Following the protests, the U.S. Court of Appeals found the travel ban to be unconstitutional on three separate occasions.
March for Our Lives (2018)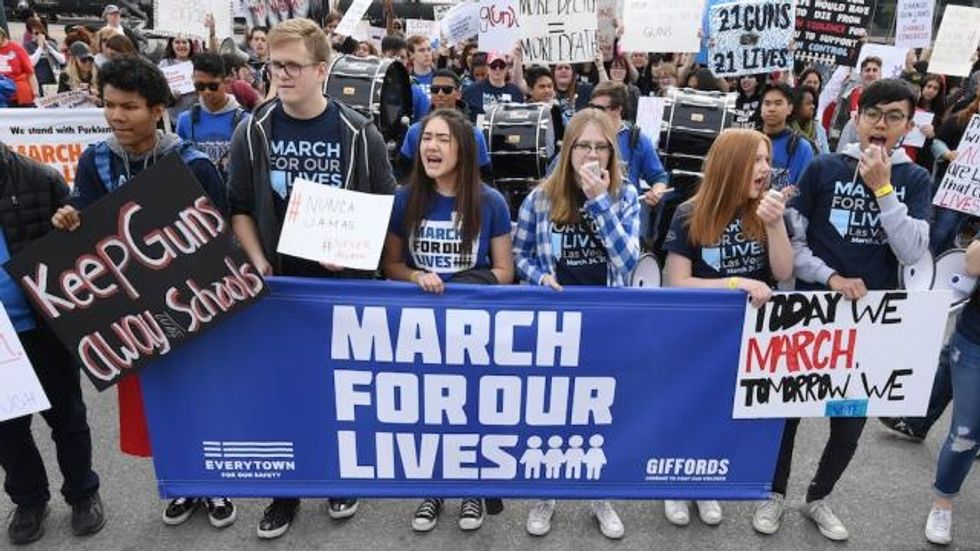 Perhaps the most famous youth movement in recent history, March for Our Lives was a nation-wide rally advocating for stricter gun-control laws. Led by the students of Stoneman Douglas High School, it is one of the youngest (and largest) peaceful protests in American history and had close to 2 million people in attendance. David Hogg, Emma Gonzalez, and the rest of the the Stoneman Douglas students who helped organize the rally showed tremendous resiliency and strength of character; this protest took place about six weeks after the shooting. While no gun control laws have been passed yet, the protests certainly have the nation's attention.
Palestinian Protesters Against Israeli Occupation (Present)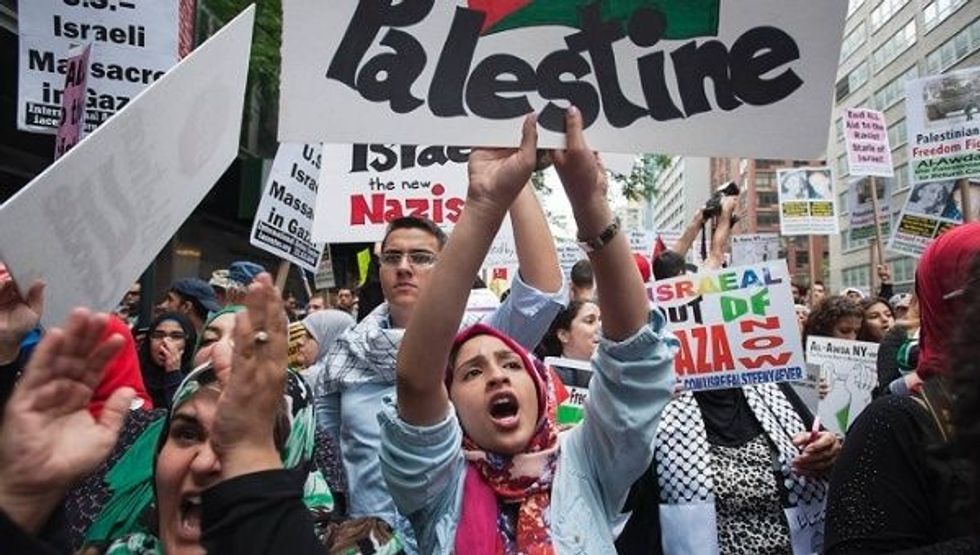 Palestinians have been protesting Israel's government at the Gaza border and are currently in a standoff with the Israeli military. Palestinian refugees are seeking equal rights within Israel and to be allowed to enjoy the same comforts as the Israelis. While the Palestinian protest has been a peaceful one, the Israeli military has already killed and injured several protesters, many of whom are mere teenagers.
University Protests in France (Present)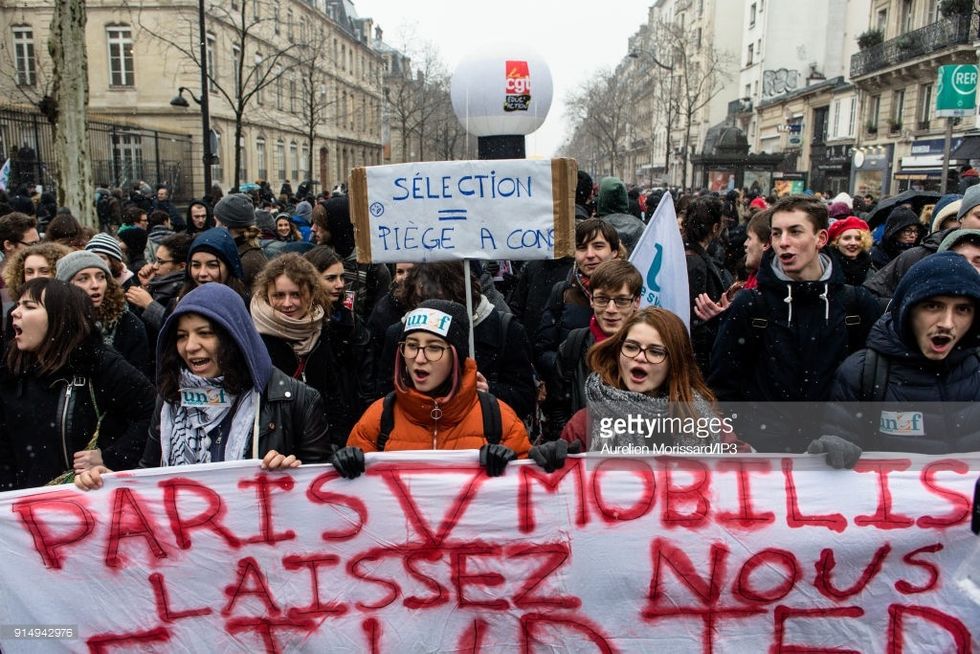 Emmanuel Macron wishes to make the process by which French Universities accept students more competitive, hoping that by doing so, he'll be able to stem the country's high dropout rate. Many students however, feel that these new provisions are a thinly-veiled attempt at preventing access to free college, a provision that's a big part of France's education system. Students across the country are currently involved in sit-ins to protest Macron's attempt at limiting French citizens' access to higher education.
Keep reading...
Show less