Dall-E Mini, the AI-powered text-to-image generator has taken over the internet. With its ability to render nearly anything your meme-loving heart desires, anyone can make their dreams come true.
DALL-E 2, a portmanteau of Salvador Dali, the surrealist and Wall-E, the Pixar robot, was created by OpenAI and is not widely available; it creates far cleaner imagery and was recently used to launch Cosmpolitan's first AI-generated cover. The art world has been one of the first industries to truly embrace AI.
The open-sourced miniature version is what's responsible for the memes. Programmer Boris Dayma wants to make AI more accessible; he built the Dall-E Mini program as part of a competition held by Google and an AI community called Hugging Face.
And with great technology, comes great memes. Typing a short phrase into Dall-E Mini will manifest 9 different amalgamations, theoretically shaping into reality the strange images you've conjured. Its popularity leads to too much traffic, often resulting in an error that can be fixed by refreshing the page or trying again later.
If you want to be a part of the creation of AI-powered engines, it all starts with code. CodeAcademy explains that Dall-E Mini is a seq2seq model, "typically used in natural language processing (NLP) for things like translation and conversational modeling." CodeAcademy's Text Generation course will teach you how to utilize seq2seq, but they also offer opportunities to learn 14+ coding languages at your own pace.
You can choose the Machine Learning Specialist career path if you want to become a Data Scientist who develops these types of programs, but you can also choose courses by language, subject (what is cybersecurity?) or even skill - build a website with HTML, CSS, and more.
CodeAcademy offers many classes for free as well as a free trial; it's an invaluable resource for giving people of all experience levels the fundamentals they need to build the world they want to see.
As for Dall-E Mini, while some have opted to create beauty, most have opted for memes. Here are some of the internet's favorites:
There's no looking back now, not once you've seen Pugachu; artificial intelligence is here to stay.
2021 has already brought good news: A Barbara Walters impression can still team up with tequila shots to turn Anderson Cooper into a beautiful, hysterical mess.
"Saturday Night Live" alum Cheri Oteri joins @AndersonCooper and @Andy Cohen for New Year's Eve and revives her ico… https://t.co/TguEYQE8XO

— CNN (@CNN) 1609466811.0
In honor of national treasure Anderson Cooper, we joyfully bring you this flashback from one year ago, when our collective attention was once again on his eye crinkles of hope. Remember our innocence then? Neither do we, but at least we still have Anderson Cooper's giggles.
Originally published on Jan 1, 2020
No doubt the coming year will offer plenty of apocalyptic weather events and political drama that will have us all pulling our hair out — election day here we come! But the good news is that the new year has already produced one of those rare, shining moments of pure joy that make it possible to crawl out of bed and face the ugliness of the world each morning.
'SNL' alum revives Barbara Walters character, Anderson Cooper loses it www.youtube.com
It's all thanks to an unlikely petition on Change.org, recalling an iconic TV slogan from 15 years past. Barbara Walters, who hosted the ABC program 20/20 until 2004, would always open the show with the phrase, "I'm Barbara Walters, and this is 20/20."
The petition to have her host the annual ball drop and ring in the New Year with that phrase was started in January of 2019, and by the end of December it had only managed to collect around 7,000 signatures. It wasn't enough to make that vision a reality, but it was enough to get a shout out in CNN's New Year's Eve coverage. And with the help of a former SNL cast member and several scorching shots of tequila, that shout out turned into something truly spectacular.
This is 2020 www.youtube.com
It's maybe not that surprising that CNN was unable to get the real, 90-year-old Barbara Walters to brave the crowds and the cold of Times Square for the midnight announcement.
Fortunately, Cheri Oteri was on hand to provide the next best thing. Reprising the impression of Walters that she perfected in her days on SNL, Oteri brushed off a suggestion that she could return to The View, and instead pitched a reality show following Walters' jet-setting lifestyle, populated by a cast of geriatric former celebrities and some imaginary senior-specific dating apps, such as "Loose Skin."
The material itself is worth a laugh, and if you're old enough to have a memory of Barbara Walters on 20/20, then you probably know how good Oteri's impression is, but what makes the moment truly special is Anderson Cooper's hysterical, buckled-over laughter.

As it turns out, the shots of tequila that co-host Andy Cohen kept giving to Cooper as the night wore on really did their job, leaving Cooper loose and goofy by the time Oteri started turning to the camera to deliver, "This is 2020." The pure joy he unleashes as a result is impossible to resist.

What makes it even better is going back to see footage of Cohen and Cooper throwing back those tequila shots and Cooper taking each one like a mouthful of pure fire. After each one goes down, Anderson Cooper's cool and collected demeanor devolves into paroxysms of shrieking, gasping disgust that finally prompt Cohen to ask, "Are you kidding?!" to which Cooper can only say, "I don't drink!"
Anderson Cooper trying to drink tequila on television www.youtube.com
Clearly his lack of tolerance is a testament to that. But why don't you drink, Anderson? You're so fun when you drink!
This is not intended as an endorsement of any unhealthy habits — the best medical advice dictates that drinking should be reserved for special occasions and restricted to moderate portions — but have you ever considered getting hammered during all of your broadcasts, Anderson? It might not align with professional journalistic standards, but I'm sure that a lot more people would tune into Anderson Cooper 360 if every episode involved you attacking your throat with liquor and collapsing in a fit of giggles.
Now, thankfully, in 2021 we have another one of these joyful little gems to help us survive a world that feels like it's burning.
Keep reading...
Show less
Racist police violence is a modern epidemic. So why are we talking about an SNL skit from 2000?
At this point, celebrity apologies are incredibly common. In 2020, it seems like some formerly beloved actor or TV personality is being put through the wringer of public opinion a few times a week.
Most recently, Twitter canceled Jimmy Fallon after an unquestionably racist skit from the 2000 season of SNL resurfaced online. The skit features Fallon impersonating Chris Rock, complete with black face and an offensive imitation of Rock's speech patterns.
Jimmy Fallon Blackface youtu.be
This quickly led to the hashtag #jimmyfallonisoverparty trending on Twitter. While fans seemed split on whether Fallon should be forgiven for the 20-year-old misstep, most everyone agreed that Fallon should apologize regardless. This morning, he did just that in the form of a tweet.
In 2000, while on SNL, I made a terrible decision to do an impersonation of Chris Rock while in blackface.  There i… https://t.co/6k9alCsBq7

— jimmy fallon (@jimmy fallon) 1590526687.0
As far as celebrity apologies go, Fallon's is a pretty good one. He doesn't try to sidestep the blame, he doesn't bring up the fact that there were undoubtedly many, many other individuals involved in the creation of the skit, and he doesn't even mention the fact that in 2000, many people still thought it was possible for black face to be done in the spirit of fun, because the deeply racist nature of the act was largely ignored in mainstream (white) media. Of course, we know better now, and it's easy to see that a white person doing an exaggerated imitation of a black person—darkened skin included—can only be a racist, belittling act with a long, dark history of racial oppression. With that in mind, Fallon's only option was to apologize without caveat or reservation. Indeed, it's refreshing to see a celebrity apology that doesn't try to justify or minimize their own misstep. While we can all agree Fallon made a terrible, racist choice 20 years ago, we have to believe that, like all of us, he's grown since then. If cancel culture is to have any efficacy in making the world a better place, it has to leave room for forgiveness and growth. Hopefully, the whole affair will leave Fallon (and those who witnessed it) more racially sensitive.
All of that being said, one has to ask why the clip was brought up now, given that it's been circulated around the Internet before, and the specific YouTube clip that was shared was posted on the site over a year ago. It's also worth noting that the version of the clip that was going around Twitter has a text overlay that reads: "NBC FIRED MEGAN KELLY FOR MENTIONING BLACKFACE. JIMMY FALLON PERFORMED ON NBC IN BLACKFACE."
Megan Kelly, an outspoken conservative, was indeed fired from her job at NBC because she defended the use of blackface in Halloween costumes, saying on her talk show, "Truly, you do get in trouble if you are a white person who puts on blackface for Halloween, or a black person who put on whiteface for Halloween," she said. "When I was a kid, that was OK as long as you were dressing up as a character." While Fallon's instance of racial insensitivity was in 2000, Kelly defended blackface in 2019, long after society at large had begun to acknowledge the hurt that blackface and other forms of racial impersonation could cause. This fundamental difference aside, Kelly also has a long history of racial insensitivity that Fallon does not, even once saying, "What is the evidence that what happened to Eric Garner and what happened to Michael Brown has anything to do with race?" in a conversation about the epidemic of racist police officers in America.
Given the text overlay, it's pretty clear that whoever began the #jimmyfallonisoverparty was not necessarily seeking justice for the black community, but was instead trying to imply hypocrisy in the cancellation of Megan Kelly, given that Fallon (who has been outspoken about the flaws of the Trump administration and political pundits like Kelly) is still on the air. One even has to wonder if, given that it's obvious that the #jimmyfallonisoverparty trend was begun by a conservative individual or group, if the trend was meant to be a distraction from the widespread racist police violence that has been emphasized in recent weeks by incidents like the death of George Floyd, a black man who was murdered in Minneapolis by a white police officer on Monday. It seems oddly coincidental that the clip of Fallon should flood the Internet with controversy the day after Floyd's murder, unfortunately serving to help steer conversation away from Floyd's unjust death.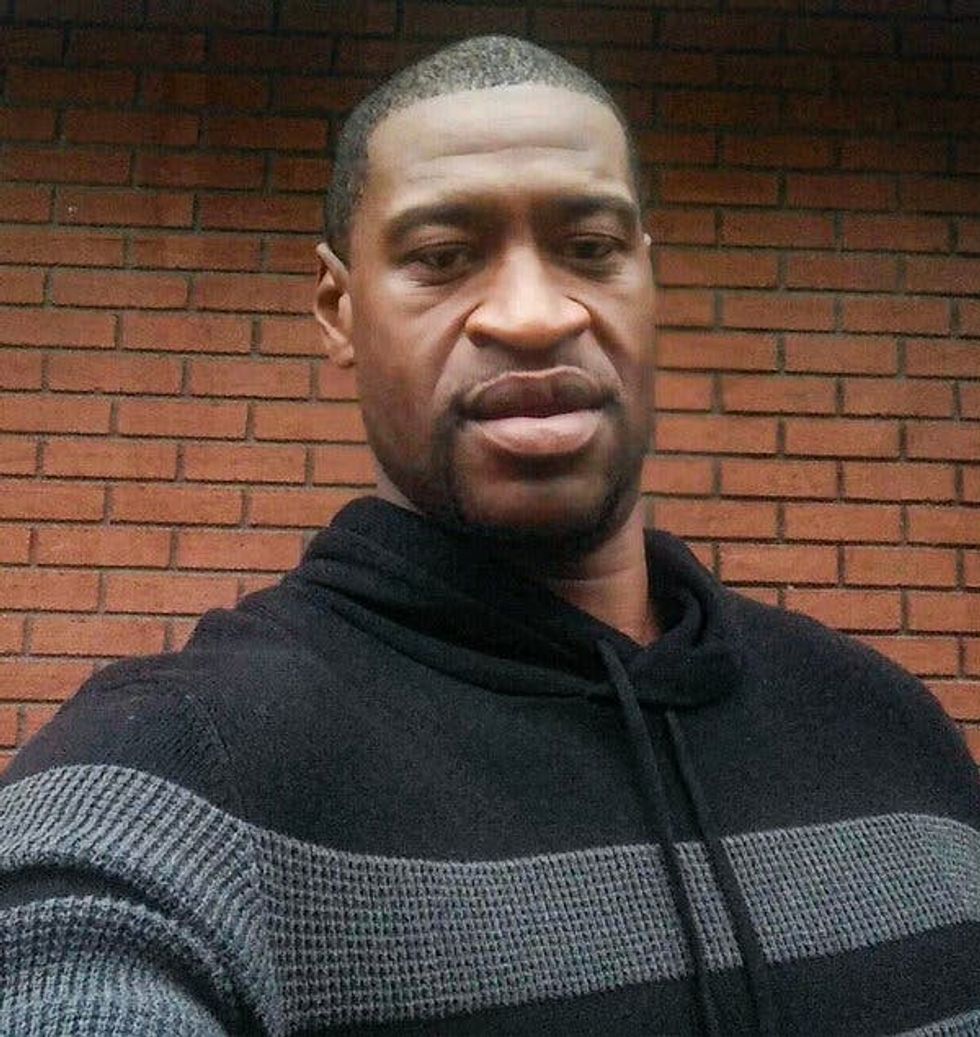 George Floyd
Indeed, under the unquestionably racist Donald Trump administration, more and more black people are being harassed, attacked, and murdered at the hands of racist white civilians and police officers. But Trump and his supporters don't want you to focus on that–so much so that it doesn't feel impossible that the Fallon skit was intentionally weaponized as a distraction.

In the last few weeks alone we learned that Ahmaud Arbery was murdered senselessly by a white man while simply out for a jog, and we all witnessed the harassment of Christian Cooper, a black man who was threatened by a white woman in Central Park who didn't want to put her dog on a leash. It's clear that racism in America cannot be reduced to insensitive skits from 20 years ago but is instead a current and deadly problem. What Jimmy Fallon did in 2000 was racist, yes; but don't let that distract you from the deadly consequences of racism in 2020, don't let celebrity apologies make you take your eyes of our lawmakers, who aren't doing enough to protect people of color in this country. Don't let the latest "#_____isoverparty" trend distract you from the deadly consequences of racism in our laws, culture, and criminal justice system.
Keep reading...
Show less
Because the American people deserve to know
With less than a month left until the Iowa caucuses officially kick off primary season, it seems like we've spent the last decade slowly whittling away at an endless list of candidates.
Many voters have already seen their favorite contenders drop out of the race. Others have yet to figure out which person on a crowded debate stage best represents their interests. Obviously there are a number of axes on which you can compare the candidates, and countless articles that can help you navigate their differing economic policies, their stances on health care, or their various approaches to foreign policy. If those are the factors by which you judge a candidate, you should have no problem finding what you need to make up your mind. People like me are not so lucky.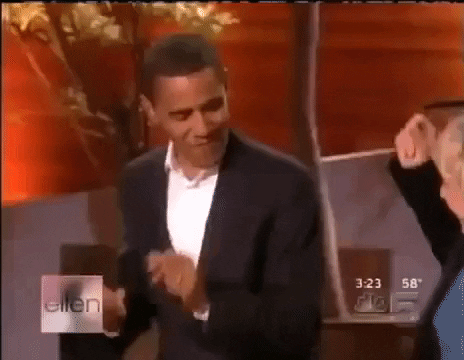 I have always been a single issue voter—consistently casting my ballot for the best dancer. In 2008 and 2012, I had an easy time of it. Barack Obama's blend of smooth and corny dance moves struck a perfect balance for my sensibilities, easily winning out over Mitt Romney's "Gangnam Style" convulsions, or John McCain's high-intensity robot. 2016 presented a more difficult choice. I nearly didn't vote at all, but ultimately decided that Hillary Clinton's stiff Whip and Nae Nae represented the lesser of two evils when considered against Donald Trump's apocalyptic rendition of "Hotline Bling."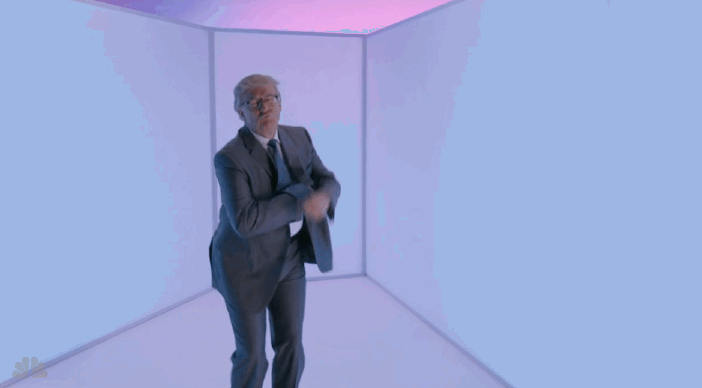 Sadly, some 60 million voters didn't see what I did, and made the wrong call. I won't let that happen again. The American people deserve to see every candidate dance before they go to the polls. Until the DNC finally listens to wisdom and converts one of their debates to a dance off, I've compiled this list so that you can make an informed decision.
Elizabeth Warren
Warren dancing at her rally tonight 💃🏼 https://t.co/c2QBzPGsH1

— Behind 2020 (@Behind 2020) 1578458031.0
We'll get the top-tier candidates out of the way first. Senator Elizabeth Warren has nothing to hide. She has been the most upfront, transparent candidate when it comes to her big, structural dancing. And while it may not be everyone's first choice in style, you can not fault her fun-aunt-at-a-wedding energy. The latest example of her eclectic blend of fist pumping and hula dancing comes from last night's Brooklyn rally with—recent dropout and competent dancer in his own right—Julian Castro. She probably just needs a couple more glasses of zinfendel from the open bar before she really loosens up.
Bernie Sanders
Bernie Sanders is surprisingly spry. You might not expect a man in his 70s with heart problems to cut a rug, but Bernie is not your average senior citizen. He has the energy of a man half his age, and the timeless consistency of his dancing allows him to keep up with his young supporters.
Joe Biden
Former vice president Joe Biden dances exactly as you'd expect—slow, old fashioned, and "sweet" in a way that's uncomfortably intimate.
Andrew Yang
"Not left. Not right. Forward!" - @AndrewYang #YangGang #Yang2020 https://t.co/7UcY9OG9to

— Will🔥🛍️YangGang Pink🧢🔥 (@Will🔥🛍️YangGang Pink🧢🔥) 1565920883.0
Silicon Valley entrepreneur Andrew Yang has more than enough spring in his step to keep up with any roomful of middle-aged women on the dance floor. His universal basic dance moves aim to remind us that we all share one dance floor.
Tulsi Gabbard
Congressional representative for Hawaii Tulsi Gabbard doesn't exactly dance—she dance-fights. Just as with her approach to debates or to the war on terror, her Capoeira moves may be a bit more aggressive than some voters want.
Amy Klobuchar
#BREAKING: Amy Klobuchar performs ancient, centrist war-dance to stoke fear in the hearts of her more radical oppo… https://t.co/EFEoA3JXOE

— MSDNC (@MSDNC) 1569102792.0
Minnesota Senator Amy Klobuchar is known for her no-nonsense pragmatism. She strives not to make any promises she can't keep, so she will appear to be the adult in the room...but her dancing tells a different story. Klobuchar dances with the energy of a happy toddler who could enter full-blown tantrum mode at any moment.
Marianne Williamson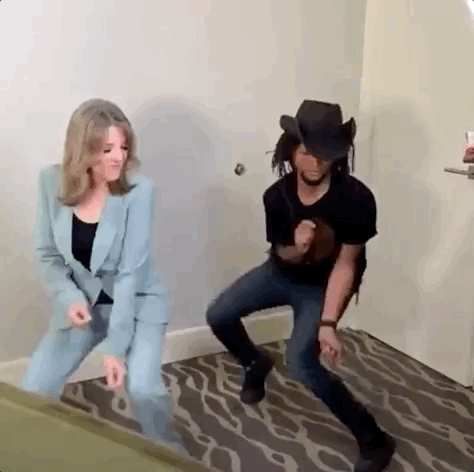 You may be surprised to find that spiritual guru Marianne Williamson is still in the race, but once you see her dance moves, you'll be surprised she isn't the front runner. She is as one with the music as she is with the vibrations of the universe.