Dall-E Mini, the AI-powered text-to-image generator has taken over the internet. With its ability to render nearly anything your meme-loving heart desires, anyone can make their dreams come true.
DALL-E 2, a portmanteau of Salvador Dali, the surrealist and Wall-E, the Pixar robot, was created by OpenAI and is not widely available; it creates far cleaner imagery and was recently used to launch Cosmpolitan's first AI-generated cover. The art world has been one of the first industries to truly embrace AI.
The open-sourced miniature version is what's responsible for the memes. Programmer Boris Dayma wants to make AI more accessible; he built the Dall-E Mini program as part of a competition held by Google and an AI community called Hugging Face.
And with great technology, comes great memes. Typing a short phrase into Dall-E Mini will manifest 9 different amalgamations, theoretically shaping into reality the strange images you've conjured. Its popularity leads to too much traffic, often resulting in an error that can be fixed by refreshing the page or trying again later.
If you want to be a part of the creation of AI-powered engines, it all starts with code. CodeAcademy explains that Dall-E Mini is a seq2seq model, "typically used in natural language processing (NLP) for things like translation and conversational modeling." CodeAcademy's Text Generation course will teach you how to utilize seq2seq, but they also offer opportunities to learn 14+ coding languages at your own pace.
You can choose the Machine Learning Specialist career path if you want to become a Data Scientist who develops these types of programs, but you can also choose courses by language, subject (what is cybersecurity?) or even skill - build a website with HTML, CSS, and more.
CodeAcademy offers many classes for free as well as a free trial; it's an invaluable resource for giving people of all experience levels the fundamentals they need to build the world they want to see.
As for Dall-E Mini, while some have opted to create beauty, most have opted for memes. Here are some of the internet's favorites:
There's no looking back now, not once you've seen Pugachu; artificial intelligence is here to stay.
From gun laws to Internet privacy, here are new state laws you need to know about.
As we ring in the new year, states across the country are also ringing in new laws.
We've rounded up the most interesting new statutes that you need to know, from hot topic issues like marijuana and gun reform to other concerns like Internet privacy. Check our your new rights (and restrictions) below:
Higher minimum wages
The federal minimum wage has remained $7.25 since 2009, but 24 states and 48 cities and counties are taking matters into their own hands. Many of these—mostly in California, raising minimum rage to $12.00 an hour—went into effect New Year's Day, with the rest raising minimum wage later in the year.
Legal recreational marijuana in Illinois
Now, Illinoisans 21 and older can buy recreational marijuana. Additionally, individuals with nonviolent marijuana convictions for up to 30 grams of weed are pardoned by the law.
No more discrimination against natural hair in California
There have been far too many cases of black students and employees being discriminated against for their natural hair. Thanks to the Crown Act, that's now illegal in California. Hairstyles like afros, dreadlocks, and braids can no longer be targeted by dress code policies.
More freedom for sexual abuse survivors
In California, sexual assault victims of all ages have three years to sue, as of January 1. Victims of childhood sexual abuse now have until age 40 to file lawsuits (up from age 26).
Illinois lifted their 10-year statute of limitations entirely, meaning victims of all ages can press charges whenever they're ready, regardless of time.
Changing gun laws
President Trump has called for "red flag" laws in the wake of recent mass shootings. These laws, which have taken effect in 17 states and Washington, DC, enable those who have seen warning signs to seek a court order that would temporarily prevent someone in crisis from accessing a firearm.
However, Tennessee is loosening their laws, allowing its residents to take an online course to obtain a concealed carry permit. The course is 90 minutes and the permit costs $65.
Looser traffic laws for cyclists
Portland, Oregon has long been considered one of the country's most bike-friendly cities, and things are about to get a little speedier for two-wheeled travelers. Oregon now allows cyclists to treat stop signs as yields instead of having to abide by the same traffic laws as motor vehicles, making for a much less annoying ride.
More plastic bag bans
While bringing reusable bags should be part of everyone's grocery shopping routine, Oregon is the latest state to ban plastic bags entirely. You might have to pay a small fee for paper ones.
Albuquerque, New Mexico has also banned plastic bags.
Stricter laws for kids' car seats
Washington is tightening their laws on child car seats. Once they've reached the manufacturer-set weight and height limits on their forward-facing restraint system, children under 4 feet 9 inches tall need to use a booster seat. That means booster seats for some sixth-graders.
No more cash bail in New York
New York has ended the money bail system for nearly all misdemeanor and nonviolent felony charges. Exceptions include cases involving sex crimes and domestic violence.
Privacy for Internet users
Californians will be able to opt out of the sale of their personal information online and can sue companies that fail to implement reasonable security practices. To be clear, your data can still be collected—this law just means they must disclose what they're collecting when you ask.
Fewer surprise medical bills
Texas is taking action against ridiculously high surprise medical bills with a list of rules implemented by the Texas Department of Insurance.
"Patients should never be asked to sign away their protections and pay a much higher price when they have no realistic alternative and incomplete information," said Stacey Pogue, a senior policy analyst with the Center for Public Policy Priorities in Austin.
Why are we overlooking the brightest hope for America's future?
With 17 Democratic candidates vying for the chance to oust Trump in the 2020 presidential election, we're witnessing divides within the party that hammer home the fact that politics are infinitely nuanced, complicated, petty, and—forgettable? For some reason, Michael Bennet, the 54-year-old Colorado Senator whose face is as symmetrical and innocent as Mrs. Potts in Beauty and the Beast, is often overlooked in the race for the White House. But you are doing yourself a disservice—nay, an offense—if you haven't familiarized yourself with his campaign platform, his experiences as a Senator and as superintendent of Denver's school system, and his initiatives as a member on the Committee on Agriculture, Nutrition and Forestry; as well as the Committee on Finance and the Subcommittee on Energy, Natural Resources, and Infrastructure.
Basically, Michael Bennet might covertly be the sh*t. Consider the evidence: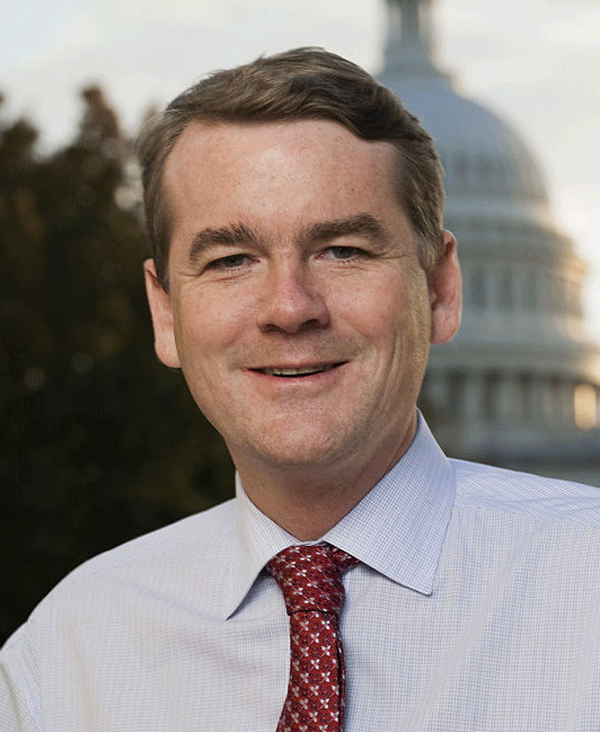 Look at that face! He looks like the Brave Little Toaster!
He's Good with His Hands
Listen: Bennet's home state of Colorado has a lot of land to farm. In fact, agriculture contributes up to $40 billion to the state's economy each year and accounts for over 173,000 jobs. As state Senator, Michael isn't afraid of dirty work. In 2019, he penned an op-ed in The Wall Street Journal calling out the ways that "Trump Has Been Bad for Farmers." What's the farmer's equivalent to throwing down a gauntlet? Throwing down a...hoe? Anyway, Michael's pushed for legislation to create jobs and protect dairy farmers, as market instability has endangered their livelihood, and he openly "believes a resilient agricultural sector is vital to a strong economy. This is certainly true in Colorado, where farming and ranching are a proud tradition and generate more than $40 billion in economic output each year. As a member of the Senate Committee on Agriculture, Nutrition, and Forestry, Michael is working to bring the diverse voices of Colorado to the debate in Washington."
Additionally, Michael's family owns a 1,500 acre farm in Arkansas; and sure, he rents it out to contribute to his notable wealth, but he probably owns at least one pair of overalls. Picture it: Michael Bennet in denim overalls. Wouldn't he look like such a happy little farmer? Hot.
He's Down-to-Earth and Down to Save the Earth
When it comes to land conservation, Michael doesn't mess around. Partly to advocate for America's 2 million farmers and partly because he's adorable and probably has a favorite species of flower, "Michael believes protecting public lands and wild places is an integral part of Colorado's heritage. It's why he brought together a diverse group of stakeholders to protect the Hermosa Creek watershed, and why he has stood up for sacred places and critical wildlife habitat across the country. From hiking to hunting, Michael also recognizes that outdoor recreation is vital to Colorado's economy."
Similarly, he's serious about converting American industry over to clean energy. In the last two years alone, he's cosigned or cosponsored multiple letters and legislation calling for improvements to the Environmental Protection Agency, the Land and Water Conservation Act, and proactive government action to combat climate change (like providing incentives to produce more solar panels in the U.S.). Always the good farmer, he wants to cut down hazardous emissions from farming and ranching with clean energy initiatives, and he supports plans that could conserve nearly one-third of U.S. lands.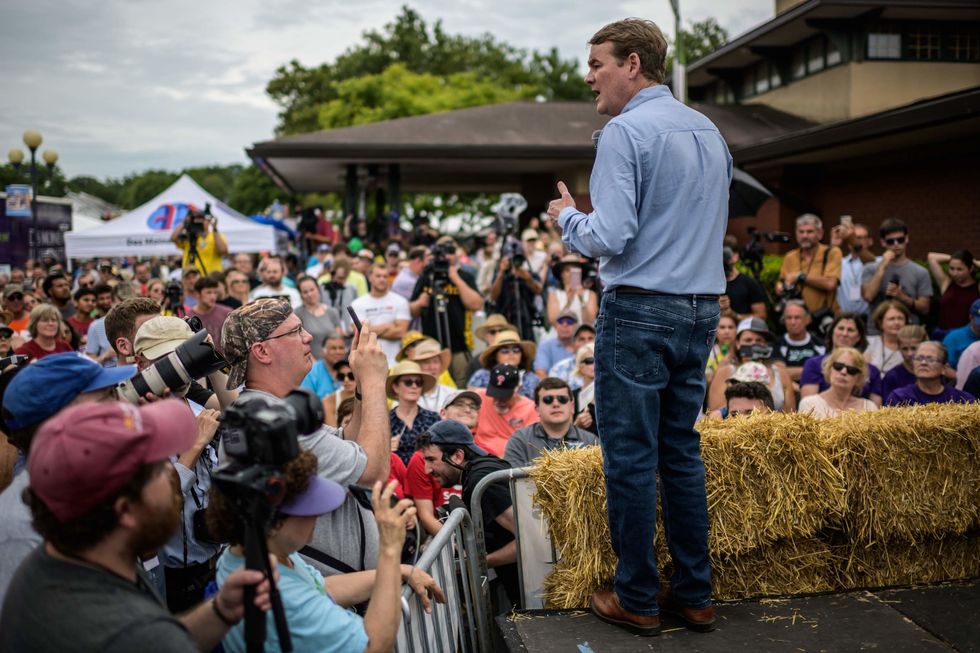 We're DEFINITELY not looking at his butt...We're DEFINITELY not looking at his butt...DEFINITELY not.The Gazette
Per his campaign team, "He recognizes this moment in our country as an opportunity to modernize our energy system, transition to low-cost renewable sources of energy, increase energy independence, and provide reliable and affordable energy for every American. Michael knows climate change is not a problem we can push off to the next generation. He believes in a comprehensive approach to combat climate change that includes commonsense actions to reduce carbon pollution and increase the resiliency of our communities, all while growing the economy."

Do you see? He's a happy and environmentally conscious farmer! (So screw you, Jay Inslee, you look like Bruce from Finding Nemo. We don't need you when we have Mike).
He's Almost Definitely into Weed
Speaking of loving plants, as the Colorado Senator, of course Mike is down with 4/20. Specifically, he's an advocate for legalizing marijuana for the sake of job creation, more health care options, and a fairer justice system. In fact, he's one of many supporters of the Affordable Care Act and supporting rural communities with less access to health care; but he's also a member of the U.S. Senate Committees on Finance and Agriculture. Through the committee, "Bennet championed the legalization of hemp in the 2018 Farm Bill and is a cosponsor of the SAFE Banking Act and Marijuana Justice Act, which would end the federal prohibition on cannabis and reverse decades of drug policies that have disproportionately affected low-income communities and communities of color."

In short, we're confident that Mike loves more than one type of grass.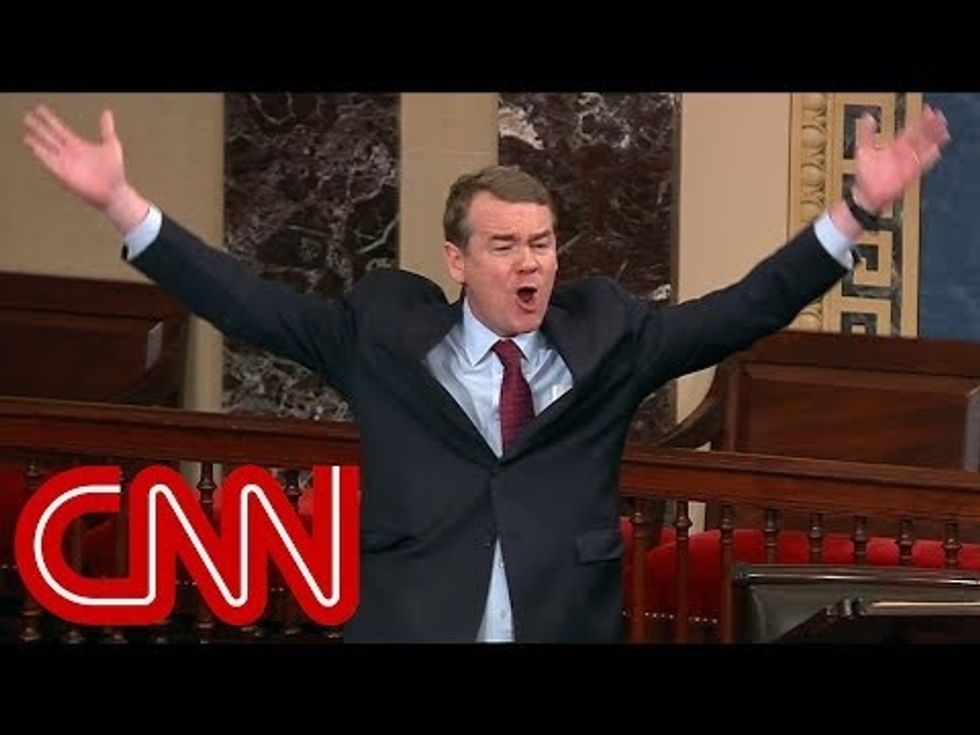 CNN
He Hates Washington

Who doesn't love the passion of a man who's running for the nation's highest office while publicly calling that office "broken." When it comes to government reform, "Michael knows that Washington is broken, and he has worked since 2009 to make Congress more functional. Michael has fought to hold lawmakers accountable to their promises and the rule of law. He supports overturning the Supreme Court's Citizens United decision and placing commonsense limits on campaign spending. Michael also believes that democracy depends on transparency and public access to information, and has lobbied federal agencies to swiftly comply with the Freedom of Information Act."
Michael's also called out the failures of America's immigration policies and our education system. Remember that he was Denver's superintendent for four years, during which time enrollment grew, dropout rates decreased, graduation rates increased, and college enrollment rose, leading The Denver Post to praise, "Bennet has been a force—pushing reforms and steering the state's second-largest district to a culture of success."
So he's proven his ability to helm a broken system and turn it around. He also managed to run a public school system to the public's satisfaction. If that's not a testament to the charm of his boyish freckles and a face that belongs on the label of some hipster's artisanal butter, we don't know what is.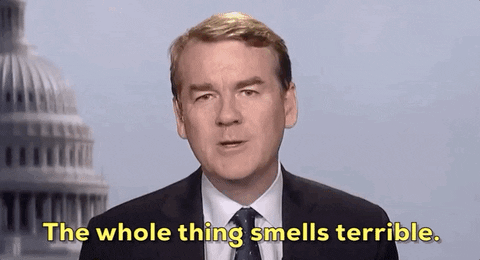 He's a Sagittarius
Obviously, you're not going to exercise your civic duty based on something as whimsical as a candidate's astrology sign. But to peer into the unassuming genius of Michael Bennet's brain, you must know his origins. Born on November 28, 1964, Michael is a through-and-through Sagittarius. Just ask Buzzfeed; they point out his "particularly Sagittarius trait: Bennet overcame dyslexia as a child and went on to graduate from Wesleyan University and Yale Law School, where he served as the Editor In Chief of the Yale Law Journal. That's some big Sagittarius energy!"
More tellingly, very credible and not at all bogus horoscopes for Sagittarius in 2020 foretell a year of professional strides and great success! Those born under the sign of the Archer are expected "to make more progress at work this year. You will work more this year than usual. But it will also help you to become more successful as the year goes on. If anything drains your energy this year, it will be your job!" Thanks, SunSigns.org, our gut's telling us that Michael's in for a future of glory, too!
No Scandals and No Game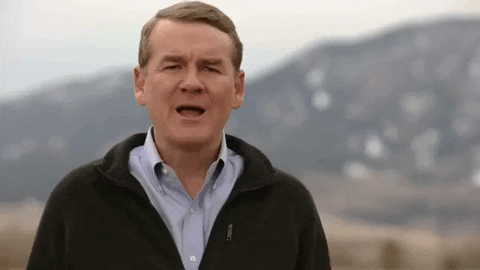 Let's face it: We love that he looks like George H. W. Bush was genetically spliced with our childhood hamster. He's the kind of boomer who just wants to drive you home from soccer practice and remind you to call your mother more often, without trying to smell your hair or mouth-breathing heavily with some rancid breath (JOE!). He's not creepy or even slick. In fact, he has zero moves that could remotely seem suspicious. Think about it: Obama danced like he knew he was hot. Everyone knows Trump has the most delicate, fluttery hands. Bennet? He has no distracting characteristics, no deceptive grace, and no smooth-talking rhetoric that raise any of our suspicions. Bill Clinton may have won over voters by pushing some "cool" image by playing saxophone on the Arsenio Hall Show, but that's not what we want in 2020.
We want a wholesome, dad's-golf-buddy type with a face that laughs even when he's trying to cry and who boldly tries new things. We want Bennet. After all, how could we be duped or betrayed as a nation by a man who dances this purely—as if a camera has never captured his quiet-uncle energy before, as if time and space were just illusions and he is that little boy beside him—as if he's never lost a race in his life and never will?
Michael Bennet does some dancing 🕺🏻 https://t.co/D3Tq7GhZDJ

— Behind 2020 (@Behind 2020) 1567476824.0
From voting rights and gerrymandering to marijuana legalization and healthcare, many consequential issues are on the ballot. Here are some major ballot measures to watch on Election Day.
This Election Day, most eyes will be on the battle for control of the House and Senate and the many contentious gubernatorial elections. But lower on the ballot there are many progressive policies at stake. These range from voting rights and gerrymandering to marijuana legalization and healthcare. Many of these policies are as consequential as which party controls Congress and worth following closely on Tuesday.
Amendment 4, Florida

There are currently 1.6 million Floridians that can't vote because of previous felony convictions. Amendment 4 could change all of that, automatically restoring the voting rights for those who have finished their sentences. Florida remains one of four states that doesn't automatically restore the voting rights for the formerly incarcerated. It has the highest voter disenfranchisement rate in the country, and nearly 10 percent of eligible voters can't vote. Felony disenfranchisement disproportionately impacts black Floridians, which is unsurprising given its racist history.
As an amendment to the Florida Constitution, it needs at least 60 percent to pass. But a September poll showed it passing with 71 percent. In a state long known for close, contentious elections, its passage has major implications for 2020 and the political future for the state and the nation. Above all, Amendment 4 is about basic fairness and fully accepting felons back into society. It's completely undemocratic that one of the most populous states in the country still doesn't allow those who have paid their debt to society to exercise their constitutional rights.

The Southern Coalition for Social Justice
Medicaid Expansion in Montana, Idaho, Utah and Nebraska

Voters in four red states are voting to expand Medicaid on Tuesday; these are four of the 18 states that have yet to do so. The Supreme Court ruled the Affordable Care Act's (ACA) Medicaid expansion was optional for state governments, and the expansion has faced obstacles in Republican states. If passed, these referendums would expand benefits to people 138% below the poverty line — meaning thousands of low income people would gain access to the program.
That four Republican strongholds may likely expand a key part of the ACA speaks to the broader popularity of progressive policies. It further shows the GOP's weakness on healthcare and the disapproval of the Republican message on the issue. Finally, it indicates that a progressive message on healthcare can make Democrats more competitive in red states.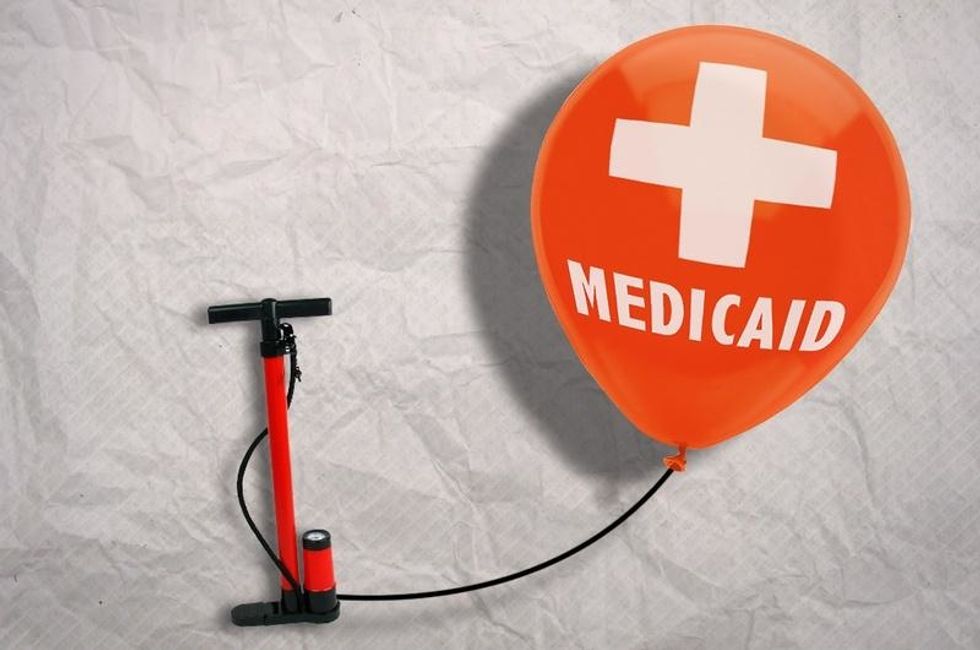 KUT
Recreational Marijuana Legalization in Michigan and North Dakota

The continued growth of marijuana legalization across the country might take its next step on election day. Voters in Michigan and North Dakota can become the latest states with legal marijuana. Both referendums would legalize the recreational use and sale of marijuana for anyone 21 and older. But what sets the referendum in North Dakota apart from the one in Michigan is that it would automatically expunge all marijuana convictions.
The legalization of recreational marijuana is following the similar path of marriage equality, which was once a deeply unpopular issue that gradually expanded across the states before becoming legal nationwide. Should one or both be approved, it would signal a greater consensus on legal marijuana. It would further pressure Democrats to adopt it as a campaign issue going forward, in addition to pushing the federal government to reconsider its harsh stance on legalization. North Dakota's referendum is of particular interest as a barometer for the salience of legalization in conservative states, as well as establishing a model for future efforts in other states that address expungement.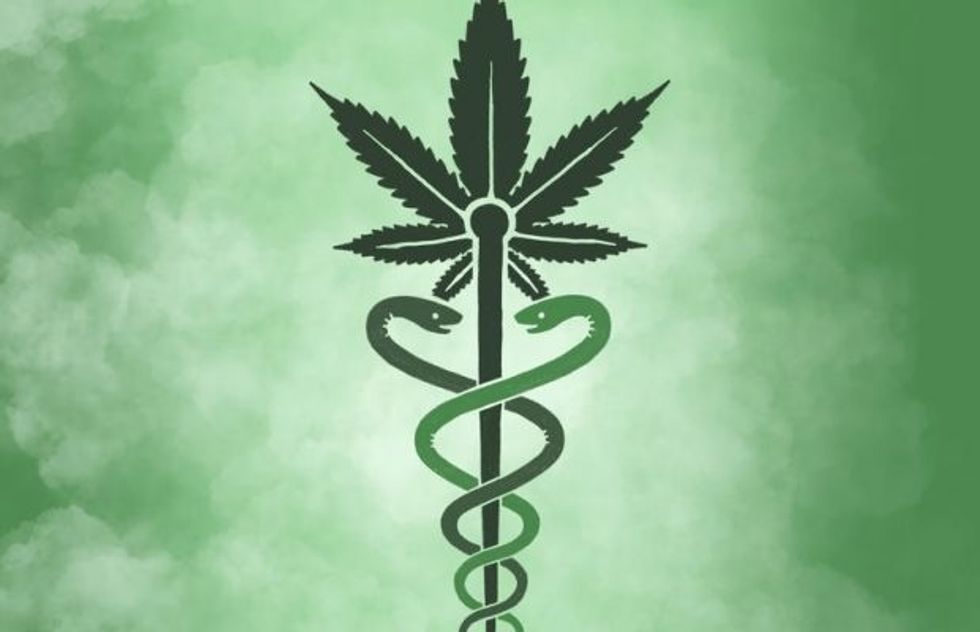 University of Missouri-Kansas City
Independent Redistricting in Colorado, Michigan, Missouri and Utah
Partisan gerrymandering is high on the list of the most undemocratic practices in the American political system. If Democrats win the popular votes in the House but fail to win a majority, many say gerrymandering could be to blame. Just this year the Pennsylvania Supreme Court struck down the state's congressional map as being unfairly drawn by the Republican legislature. Redistricting is typically the responsibility of state legislatures, and the party in power usually draws congressional and state legislative maps to their political advantage.
But ballot measures in four states could change that. Proposed measures could put the responsibility of redistricting in the hands of an independent, nonpartisan commission rather than legislatures. These referendums would signal the real beginnings of a movement to chip away at the scourge of partisan gerrymandering and radically change the way redistricting is done. Independent redistricting commissions could create congressional and legislative maps that are more equally representative of voters. The establishment of independent redistricting is likely to have a major impact on the redrawing of congressional districts following the Census in 2020.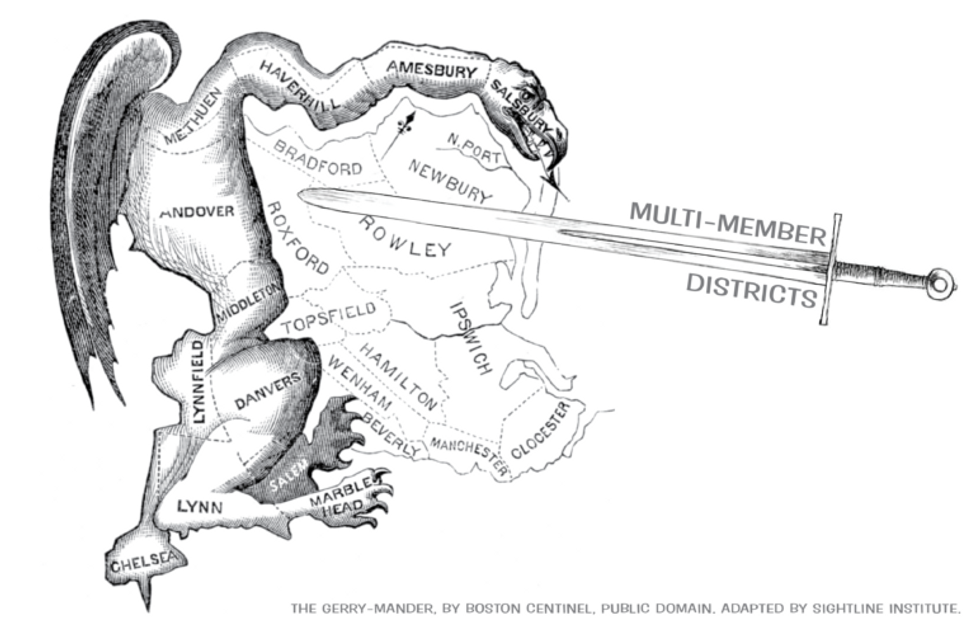 Sightline Institute
Proposition 10, California

You won't hear much about it in national politics, but housing is a hugely contentious issue in local politics, pitting tenants against landlords and property developers. After all, ask any renter in a major city, and the lack of affordable housing is a major source of stress and frustration. Nowhere is the affordable housing crisis more pronounced than in California — the state with the highest rents in the country. But on the ballot in California this Election Day is a measure that may offer a solution to the state's affordable housing crisis.
Proposition 10
asks voters to repeal a California law that prohibits any municipality from instituting rent control. This is the first statewide effort anywhere in the country to address affordable housing. Rent control has always been controversial in cities nationwide, but there is evidence that rent control can be an
effective tool
in lowering cost of living. The opposition to Prop 10 has been fierce, as tens of millions of dollars have poured into the campaign from both landlord and developer groups. Though polls show the measure
likely failing
, its presence on the ballot reveals the rising potency of housing as an issue in state, local, and, soon enough national politics.
Dan is a writer, thinker and occasional optimist in this random, chaotic world. You can follow him on Twitter @danescalona77.