Plus, how to apply for unemployment.
A record number of Americans have applied for unemployment benefits in the wake of the coronavirus pandemic. So many, in fact, that there has been a 3000% jump in jobless claims since early March. Unfortunately, the situation is likely to only get worse. According to Citi economist Andrew Hollenhorst, "Further job loss expected in coming weeks is very likely to push unemployment above 10%, even taking account of a potential steep decline in the labor force participation rate, as some displaced workers are neither furloughed nor looking for work."
Of course, if you've been outright fired from your job, you can at least take comfort in the fact that you face a relatively straightforward process for applying for unemployment. But what if you've been furloughed? What do you do now?
What is a furlough?
Furlough's have become increasingly common as the pandemic has continued to devastate the American job market. In short, a furlough is when an employee is put on an unpaid leave from work for an indefinite amount of time. According to the Office for Personnel Management, there are two types of furlough:
"An administrative furlough is a planned event by an agency which is designed to absorb reductions necessitated by downsizing, reduced funding, lack of work, or any budget situation other than a lapse in appropriations. Furloughs that would potentially result from sequestration would generally be considered administrative furloughs."
"A shutdown furlough (also called an emergency furlough) occurs when there is a lapse in appropriations, and can occur at the beginning of a fiscal year, if no funds have been appropriated for that year, or upon expiration of a continuing resolution, if a new continuing resolution or appropriations law is not passed. In a shutdown furlough, an affected agency would have to shut down any activities funded by annual appropriations that are not excepted by law. Typically, an agency will have very little to no lead time to plan and implement a shutdown furlough."
A furlough is, by its nature, temporary, but that doesn't mean that you can count on getting your job back. Many private and public companies have furloughed employees as a cost saving measure in hopes of weathering the economic turmoil of COVID-19 and hiring back furloughed employees as soon as possible, but as economies grind to a halt across the world, it becomes more and more likely that furlough will turn to permanent termination for many workers. As Jie Feng, an assistant professor in the Rutgers School of Management and Labor Relations told the Society for Human Resource Management, "Unlike layoffs, furloughs reduce labor costs without adding new costs such as severance packages and outplacement services." That means that, unfortunately, your company may just be putting off termination in order to avoid the costs associated with it.
While you likely still have healthcare as a furloughed employee, its not a guarantee, so its worth verifying with your specific company what benefits you retain during your leave.

Do I qualify for unemployment if I've been furloughed?
While you wait to see how long your furlough lasts, you can at least take comfort knowing that you probably qualify for unemployment benefits, particularly as they've been expanded under the $2 trillion coronavirus relief package. Usually, it wouldn't be a guarantee that furloughed workers would qualify for unemployment (it depends on the state you live in) but thanks to the new relief packaged, anyone who was furloughed due to the coronavirus outbreak qualifies for unemployment insurance. Additionally, unlike filing for unemployment because you've lost your job, furloughed employees do not have to prove they lost their jobs. Keep in mind that if you're on paid leave or are able to work from home, you won't qualify for the updated unemployment benefits.
According to CNET, you are likely eligible for additional unemployment under the new package if: "you're a part-time or self-employed worker, as well as if you're already unemployed or can't work because of COVID-19."
You are also eligible if:
You were set to start a new job and can't because of the outbreak
You collect veteran or Social Security benefits
Your job closed due to the coronavirus (for instance, restaurants or businesses deemed "nonessential")
You're not working because you have to care for children or other family members who would otherwise attend school or another facility
So, how much money will I get?
While the total sum of the unemployment money you receive will depend on your state's unemployment plan, the new federal relief package will give you an extra $600 a week on top of whatever you get through your state. It will also cover you for an extra 13 weeks in addition to whatever amount of time your state unemployment program covers. Most states unemployment benefits are upwards of 26 weeks, meaning you're likely to be covered for around 39 weeks. How much money you'll receive is entirely dependent on your state, for example, California residents get $450 a week so the extra $600 would put their weekly benefits at more than $1,000, but Florida residents get a max of $275 per week, putting their total unemployment at a maximum amount of $875.
How do I apply?
There is no way to apply for unemployment via the federal government, so you'll have to find the specific process for your state. Luckily, you can apply immediately. You used to have to wait at least a week to receive benefits, but thanks to the stimulus package you can now expect a more immediate turnaround time. While some states have waived the waiting period, others might still have one implemented. To find out what your state's unemployment program looks like, refer to the table on this site or select your state on this page.
The President can take control of your home, your money, and—worse—your internet in the event of a national emergency. Well, sort of.
In the past, Donald Trump has threatened to declare a "national emergency" in order to forcibly move forward with his plan for a $5.6 billion border wall. A state of emergency, designated for times of crisis and national instability, is meant to accelerate the government's political process in order to restore stability. When presidents declare national emergencies, the law provides hundreds of provisions that endow the commander-in-chief with "extraordinary authority" to make executive decisions without asking congress for approval.
After the National Emergencies Act of 1976 (NEA), presidents must identify which specific powers they're asking to activate in order to address the designated emergency–which means selecting a few out of approximately 130 laws that grant special authorities to the President. Barack Obama invoked those powers 13 times over his eight years in the White House; similarly, George W. Bush did so 12 times over his two terms. One major dilemma with the NEA, however, is that it does not create a time limit within which a state of emergency must be resolved, allowing for various national emergencies to remain ongoing simultaneously (in 2017, there were 28 concurrent active emergencies). This, of course, allows the sitting President to hold "extraordinary authorities" for an indeterminate period of time.
Another yet greater shortcoming of the NEA is that it doesn't define what constitutes an "emergency," allowing a President to interpret current events–and the laws–in his own way. Alarmingly, the President doesn't operate under many limitations when it comes to defining and declaring a national emergency. Elizabeth Goitein, co-director of the Liberty and National Security Program at the Brennan Center for Justice, says, "There aren't a lot of legal limits on his ability to do that, frankly, even if there isn't a real emergency happening."
Over the course of Trump's first two years as President, he declared three events to be national emergencies, including the H1N1 influenza epidemic and a series of cyber-hacking activities that still technically constitute a national emergency to this day. Recently, Trump has openly called the US-Mexico border a crisis situation, saying, "We have a crisis at the border, of drugs, of human beings being trafficked all over the world, they're coming through . . . criminals and gang members coming through. It is national security. It is a national emergency."
So what happens when a President does declare a national emergency?
According to the Congressional Research Service, there are hundreds of specific provisions codifying what the president is allowed to do–and those powers are far-reaching and invasive into daily American lives. While "the vast majority of them are of the stand-by kind — dormant until activated," a state of a national emergency allows the President to: "seize property, organize and control the means of production, seize commodities, assign military forces abroad, institute martial law, seize and control all transportation and communication, regulate the operation of private enterprise, restrict travel, and, in a variety of ways, control the lives of United States citizens."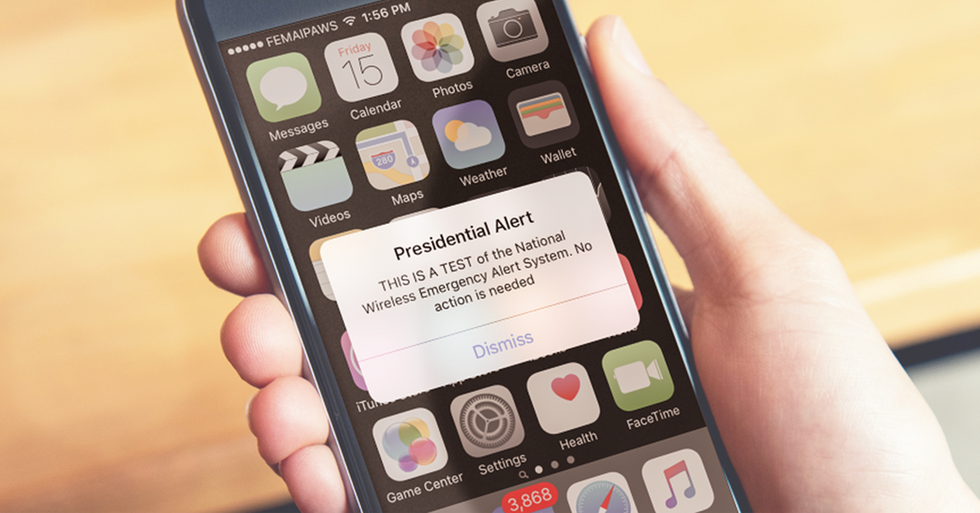 NY Times
What It Means:
1. Presidents can control funding
Trump could declare a national emergency in order to fund his wall. As Kim Lane Scheppele, a professor at the Center for Human Values at Princeton University, told Vox, "It could be that by putting together a lot of different sources of emergency authority, the president could tap a lot of different funds and at least start." With the above powers to seize property and commodities, as well as regulate means of production and private enterprises, the President could re-direct government funding away from ongoing military projects to fund the border wall. Last Friday, Trump told reporters, "I can do it if I want."
Technically, he's right. If Trump's administration can prove that the border wall is a "military construction," then using military funding would fall under the U.S. code for "Reprogramming During National Emergencies," which states that a President may "apply the resources of the Department of the Army's civil works program, including funds, personnel, and equipment, to construct or assist in the construction, operation, maintenance, and repair of authorized civil works, military construction, and civil defense projects that are essential to the national defense."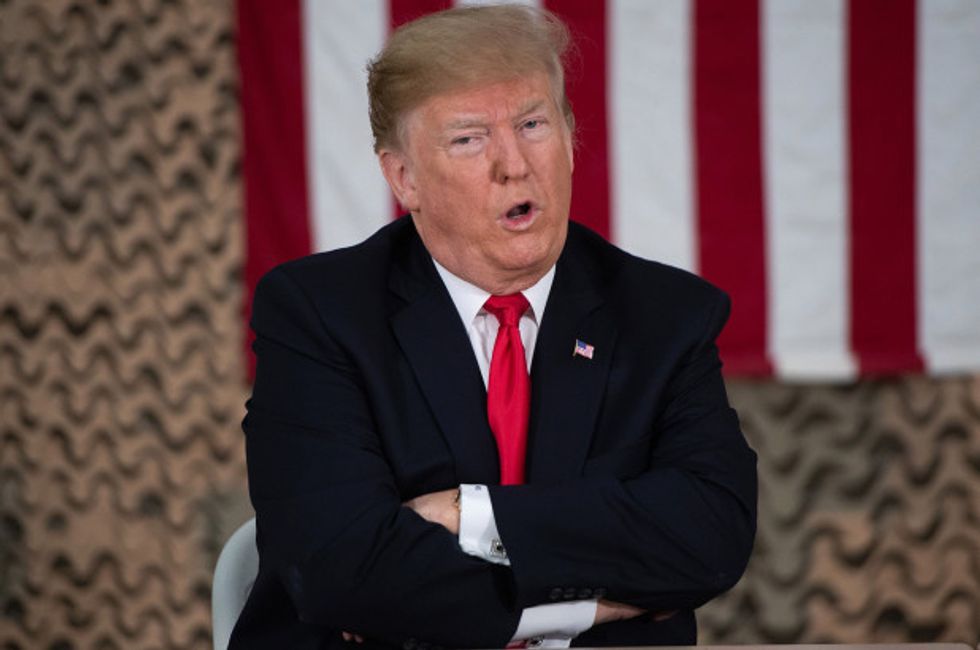 New York Post
2. Presidents can control the internet.

Seizure and control of transportation and communication includes controlling all internet traffic, restricting access to information deemed security risks. Today, that could mean "impeding access to certain websites and ensuring that internet searches return pro-Trump content as the top results."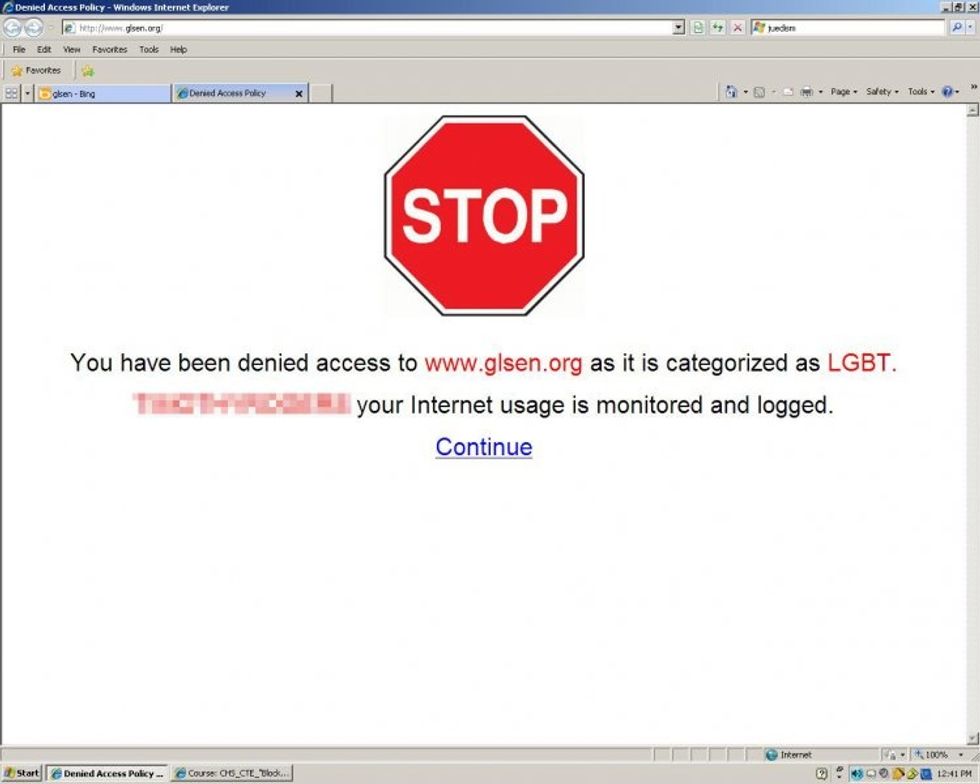 Ars Technica
3. Presidents can deploy troops to your neighborhood—easily.

4. Presidents can confiscate your property.
5. Presidents can forcibly relocate Americans.
Among the most notorious and regretful instances of Presidents declaring states of emergency is Franklin D. Roosevelt's use in 1941, months after Pearl Harbour was attacked. The above powers endowed the President to forcibly relocate more than 110,000 Japanese-Americans to internment camps. To retell it simply, the President instituted martial law along the east coast, forcibly transported U.S. citizens to the camps, confiscated their property, and restricted them from leaving or communicating with the outside world. Meanwhile, Roosevelt deployed the U.S. military overseas to enter World War II. 30 years later, the NEA was designed to prevent sitting Presidents from abusing declarations of emergencies, but with its vague language, much of the law remains to be tested in court.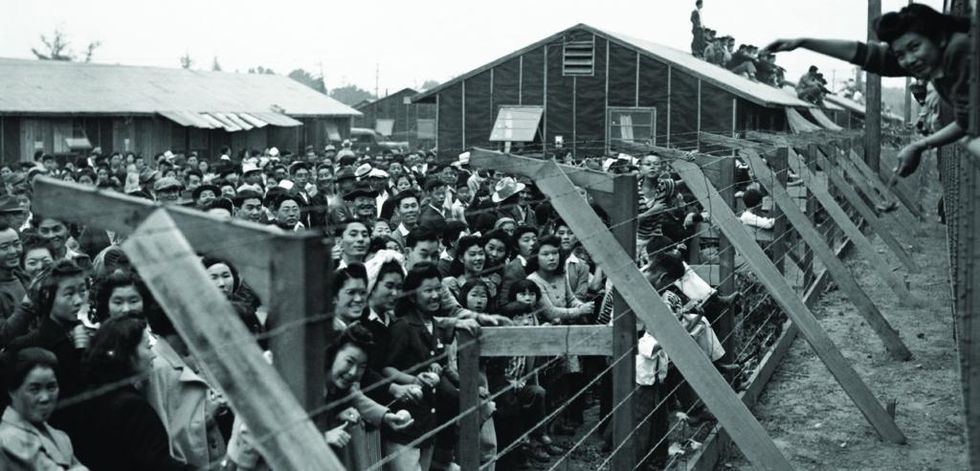 Equal Justice Initiative
In total, lack of clarity in the NEA gives Trump the legal grounds to argue for emergency powers over the country. However, legal experts, as well as passionate congressmen, have been outspoken about fighting against the president if he were to push that agenda. After all, congress reserves the right to overrule a president's declaration if they can pass a resolution to do so in both the House of Representatives and the Senate. However, the President would need to sign the resolution; otherwise, congress would need a second majority vote to override his veto.
President Trump is due to give a national address Tuesday night at 9PM. While he is not expected to declare a national emergency, he is expected to urge the American people that the southern border constitutes a "humanitarian and security crisis" that urgently needs to be addressed. To Trump, that means building a border wall, even if it means prolonging what is already one of the longest government shutdowns in history, or perhaps even abusing executive powers.

Meg Hanson is a Brooklyn-based writer, teacher, and jaywalker. Find Meg at her website and on Twitter @megsoyung.