Sessions submitted a letter of resignation "at the request" of the president earlier on Wednesday.
Administrative changes were expected following yesterday's midterm elections, but perhaps none with implications as big as the ousting of Attorney General Jeff Sessions. Sessions, who submitted a letter of resignation at the request of the president, has been the target of criticism from his boss for more than a year after recusing himself from special counsel Robert Mueller's investigation into Russian interference in the 2016 presidential election and possible collusion from the Trump campaign.
Sessions's chief of staff, Matthew Whitaker, will assume the role of acting attorney general until a permanent replacement is named. Whitaker will oversee the Mueller investigation, which has so far led to the convictions and guilty pleas of Trump allies including campaign chairman Paul Manafort and former personal lawyer, Michael Cohen. Though the former Alabama senator was one of the president's earliest and loudest supporters, he has been on the receiving end of Trump's consistent and public grievances.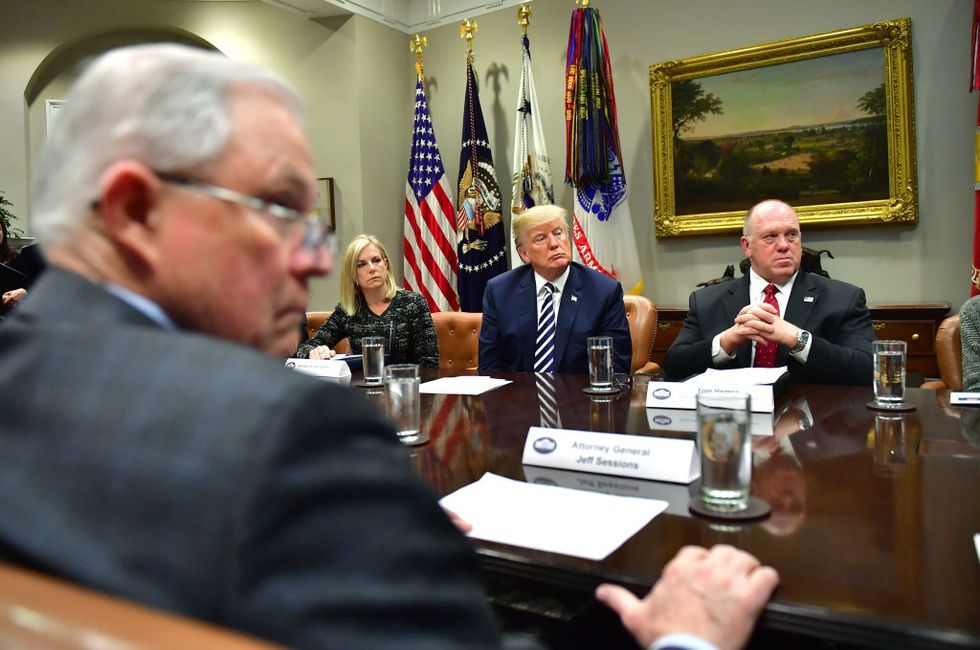 President Trump holds a law enforcement roundtable on sanctuary cities at the White House Getty Images North America
"Sessions should have never recused himself, and if he was going to recuse himself, he should have told me before he took the job and I would have picked somebody else," the president told the New York Times in a July interview.
The president has also lambasted Sessions for his management of the Justice Department, though Sessions has largely worked to make good on Trump's campaign promises by shifting legal focus away from protection of civil rights in favor of measures of "law and order" in the name of immigration reform and national security.
Reaction from Democratic leadership has been swift. Ranking House Judiciary member Jerry Nadler took to Twitter demanding answers about the timing of the announcement, and Minority Leader Chuck Schumer told reporters that any resulting interference with the special investigation would be considered a "constitutional crisis."
Americans must have answers immediately as to the reasoning behind @realDonaldTrump removing Jeff Sessions from… https://t.co/3bdwlxu9jB

— (((Rep. Nadler))) (@(((Rep. Nadler)))) 1541620492.0
Whitaker, a former US attorney from Iowa who serves as director of the conservative ethics watchdog group Foundation for Accountability and Civic Trust, published an opinion piece for CNN in 2017, before he had joined the Justice Department, which was titled "Mueller's Investigation into Trump has Gone too Far."
Rebecca Linde is a writer and cultural critic in NYC. She tweets about pop culture and television @rklinde.
But Jerry Brown won't back down.
Since Trump's election, California state government has been at the forefront of the battle against his increasingly idiotic policies.
Whether on issues of immigration or environmental policy, Governor Jerry Brown has clashed with Trump at every opportunity. With a face that constantly says, "I'm not mad, I'm disappointed" and a head that shines in bold mockery of Trump's comb-over, Brown is more than a worthy adversary for the unhinged Commander and Chief.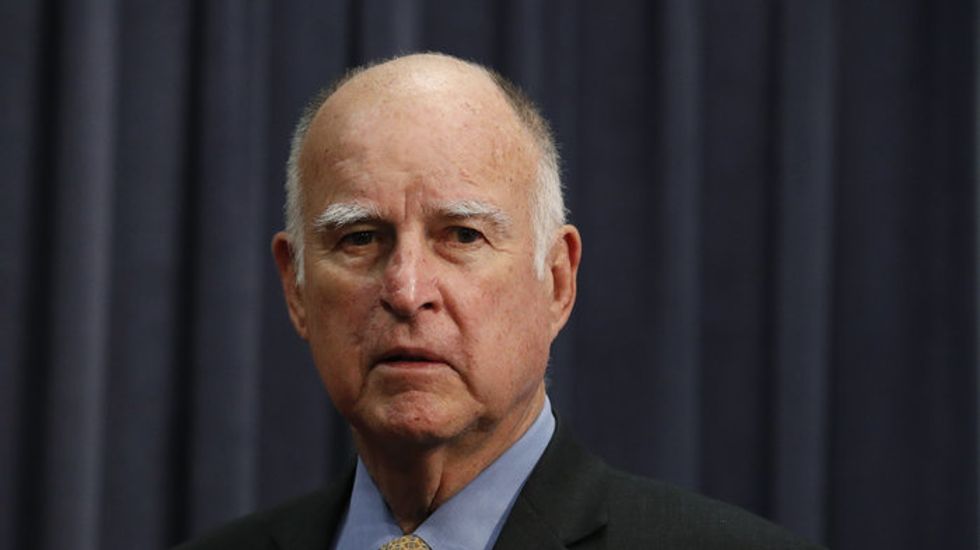 NPR
The latest round of Cali vs. the Federal Government started heating up on Sunday, when the Justice Department sued California in an attempt to stop the state's new law that would guarantee net neutrality. Under California's new law, that erotic-anime-fanfiction site you love will load at the same speed as Netflix. The land of the free, baby.

But as always, America's grumpiest Keebler Elf tried to ruin everyone's fun. Jeff Sessions said in a statement Sunday, "The Justice Department should not have to spend valuable time and resources to file this suit today, but we have a duty to defend the prerogatives of the federal government and protect our Constitutional order." Still not baking cookies, Sessions went on to say that California's net neutrality law was illegal because Congress granted the federal government, through the F.C.C., exclusive authority to create rules for internet providers.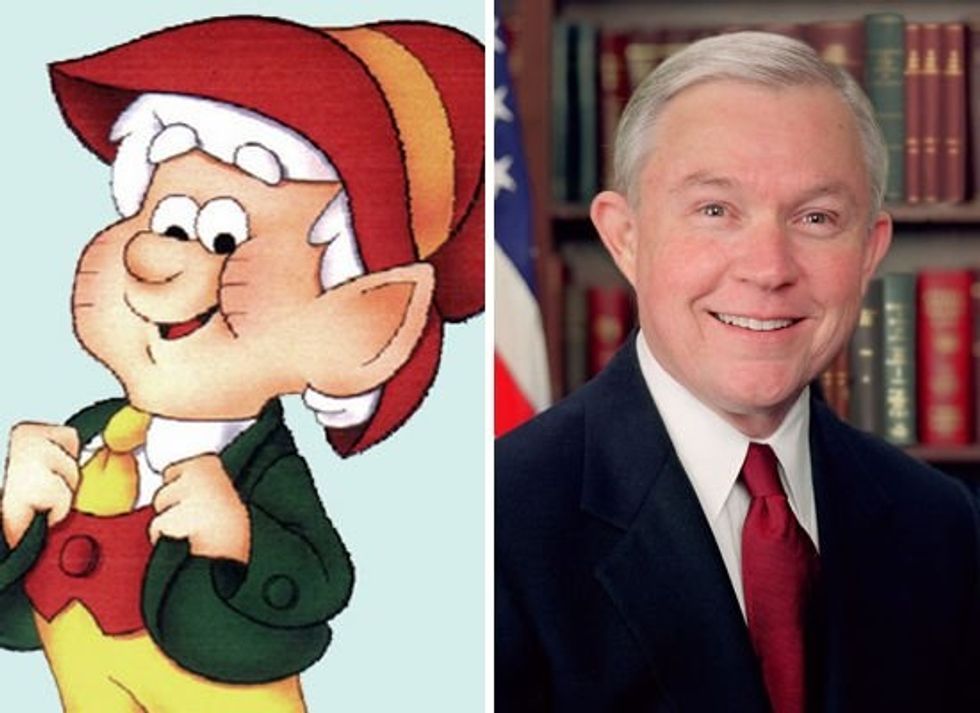 Xavier Becerra, the states attorney general, responded that California, "will not allow a handful of power brokers to dictate sources for information or the speed at which websites load."
In theory, this should be California's least divisive affront to the Trump administration so far, as the vast majority of voters on both sides of the political spectrum support net neutrality. Let's be honest, if a bipartisan experience truly exists, it's casually googling "Can helicopters fly upside down?" and then suddenly realizing it's been three hours and you're on a video of a hippo giving birth. Slower loading speeds would mean a moment of self reflection in the midst of the internet rabbit hole, and nobody--conservative or liberal--wants that. Still, the supposed "party of states' rights" tends to take any opportunity to oppose California's ultra-left wing policies and vehemently anti-Trump governor, and are expected to move forward with the suit.
You probably haven't seen major changes to your internet access since the FCC rolled back Obama era internet regulation, but you could soon. According to The Verge, without net neutrality, "carriers are free to do what they want, and any problems are left to the market to sort out." That means it may become harder and harder for startups and small sites to compete with big sites like Amazon or Youtube. While in theory, competition between carriers would keep any single carrier from throttling sites and jacking up rates, many parts of the U.S. are monopolized by a singular carrier, leaving the provider free to restrict access and charge customers more. And if we know anything about big business, it's that if they can charge more, they will.
Jonathan Schwantes, senior policy counsel for Consumers Union said the California law might be a great start for more widespread net neutrality. "Thanks to its market power and influence as the country's largest state," he said, "California's law sends a strong message to internet service providers and has the potential to shape the market across the country."
Brooke Ivey Johnson
is a Brooklyn based writer, playwright, and human woman. To read more of her work visit her
blog
or follow her twitter
@BrookeIJohnson
.
Keep reading...
Show less