We've all been there. You were gifted a dumb present that you'll never in a million-zillion years ever use and you're too polite to tell anyone any differently. It sits at the bottom of your drawer for months, then years. And when you finally feel like enough time has passed, you can throw it out in good conscience.
A return is almost always out of the question. Plus, gift givers don't often include a return receipt, and we all know we wouldn't dare ask for one. I'd rather admit to a crime than confess I don't like a gift - how insulting to the gifter's sense of aesthetics.
And-hey, I have limited drawer space. Who can keep these unwanted gifts for six months when there isn't any space for them? I hate clutter, and unwanted gifts are just that.
This year, I am making an effort to swiftly remove any unwanted gifts from my house without hurting anyone's feelings…and potentially benefiting others. As the old saying goes, one man's trash is another man's treasure. And thank goodness for that.
From the The Guardian:
"According to research published this week by the consumer body, one in four people (24%) received an unwanted or unsuitable gift for the Christmas of 2021. Meanwhile, a separate study by the personal finance comparison site Finder said £1.2bn was wasted on unwanted Christmas gifts each year."
Come to terms with the fact that you will never use that gift and follow these quick tips to offload those unwanted gifts:
Donate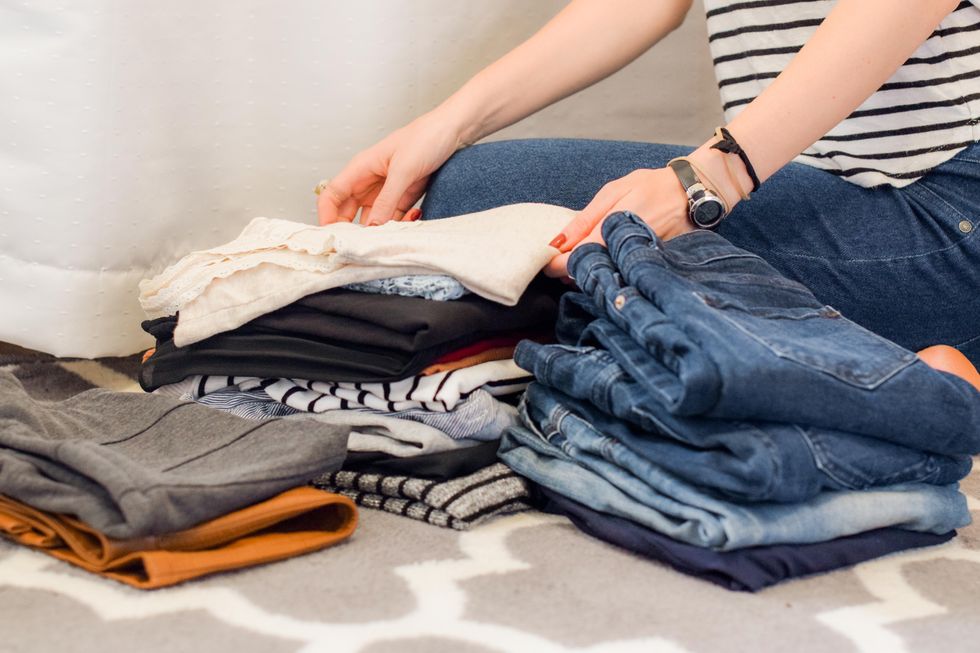 Sarah Brown via Unsplash
The most obvious choice for those unwanted pairs of mud-green sweat socks and that same fluffy robe you get every year from your Aunt Judy is to donate them. Just round up everything you don't want and Google the donation center closest to you.
This is also a fantastic excuse to purge your closet of that pile of stuff you've been meaning to get rid of. A few bags of give-away-clothes will get your spring cleaning out of the way early.
Sell Them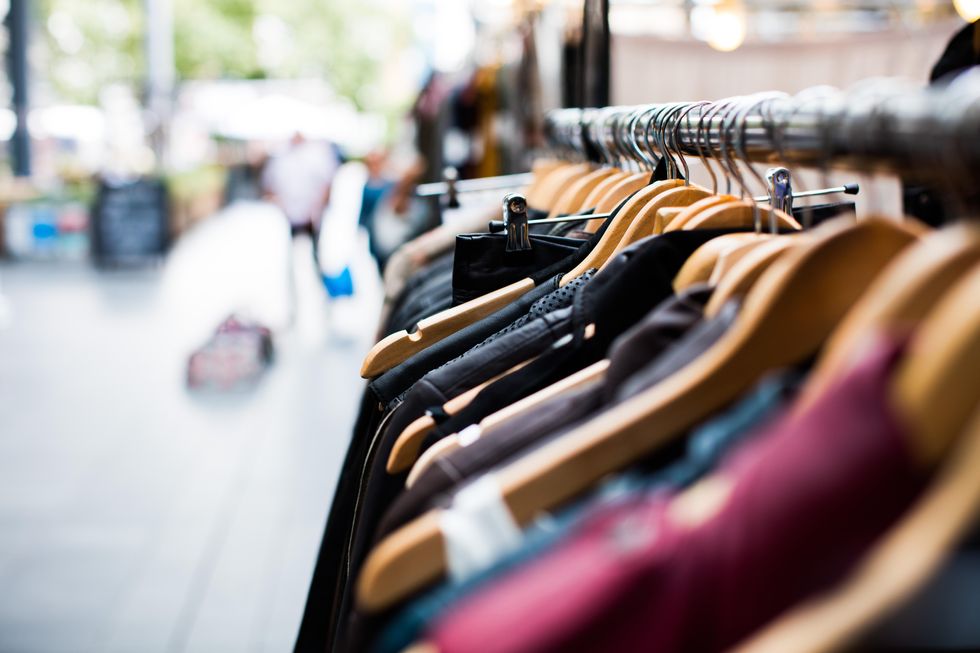 Artificial Photography via Unsplash
Resale websites are all the rage right now. If you got a pair of pants that don't fit or a sweater that isn't your style, resell them on a website dedicated to just that. Sites like Poshmark, Mercari, and DePop are known for selling those trendy pieces of clothing you barely used.
Thrifting has never been hotter. Hop on the trend while people are constantly perusing sites for the hottest deal. Then reward yourself for being so virtuous, by dropping the cash on some fabulous things you'll actually wear!
Re-Gift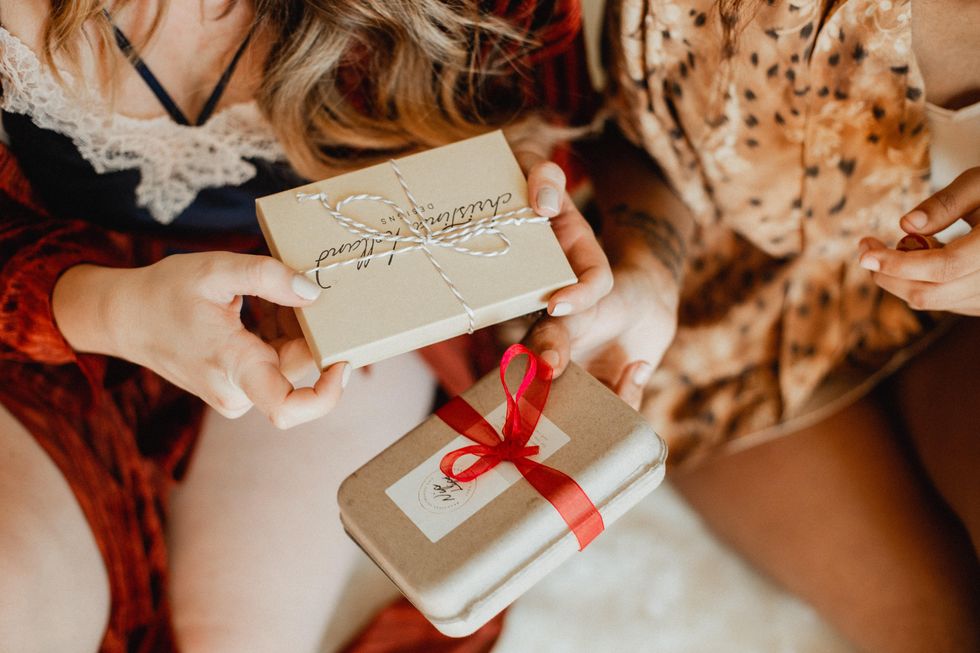 Jackie S via Unsplash
If you got something that you think one of your friends or family can benefit from, why not give it to them? There's no shame in revealing that it was a gift and you don't want it anymore…as long as you aren't re-gifting to the person who gave it to you!
Or, keep the gifts to re-gift at a later date. You never know when you're going to need a last minute gift. You'll thank yourself later.
Attempt a Return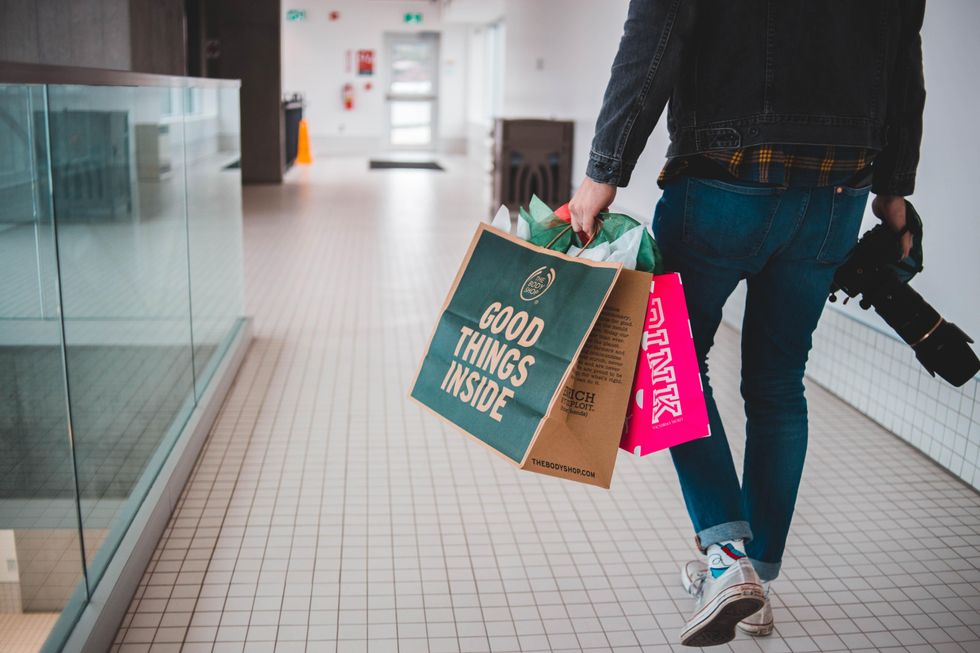 Erik McLean via Unsplash
If your item still has a tag, you can make a valiant effort to return to the store. If you can make your case, many stores won't want to fight you on it. They may be forgiving and grant you store credit at the very least.
Keep reading...
Show less
Reduce your carbon footprint for Thanksgiving and beyond
Are you worried about your carbon footprint this holiday season? There's a limit to how much the responsibility for climate change individuals can take when industry is the true locus of the damage, and governmental regulation is necessary to reign it in. Still, with all the travel and the piles of food piled on top of other piles of food, it's easy to see why some people are taking note of the waste and pollution that results from these annual occasions. Does that mean we should give up these rare chances to celebrate and share with far-flung relatives?
Most of us aren't interested in that option, so how do we balance all the positivity of the holidays against the shocking environmental impact they bring? There's a number of methods you can add to your holiday traditions to help minimize your carbon footprint. Hopefully some of these options will fit into your holiday plans and reduce any stress about your carbon footprint.
The world is both hotter and more overcrowded than ever before. Naturally, these things are intertwined.
World Population Day was established in 1989 by the United Nations Council in order to draw attention to population issues. Back then, the world's population stood at 5.198 billion. Thirty years later, there are 7.7 billion people in the world, with an estimated 360,000 more being born each day.
It's hard to think about overpopulation without thinking about climate change, which threatens the livelihoods of every single one of these new children.
Climate change's consequences have already begun to emerge, and needless to say, they will worsen exponentially if climate change continues at its current rate. Effects include rising sea levels, tens of thousands of heat-related deaths, polluted air, a spike in chronic illnesses, severe droughts, mass extinctions that ruin ecological systems and destroy agriculture, and many natural disasters such as hurricanes and wildfires that will devastate infrastructure and generate massive flows of refugees. We've already seen these things, in the devastating 2018 California wildfires, in hurricanes like Sandy and Maria, in the drought that was a root cause of the Syrian refugee crisis, and in so many other instances.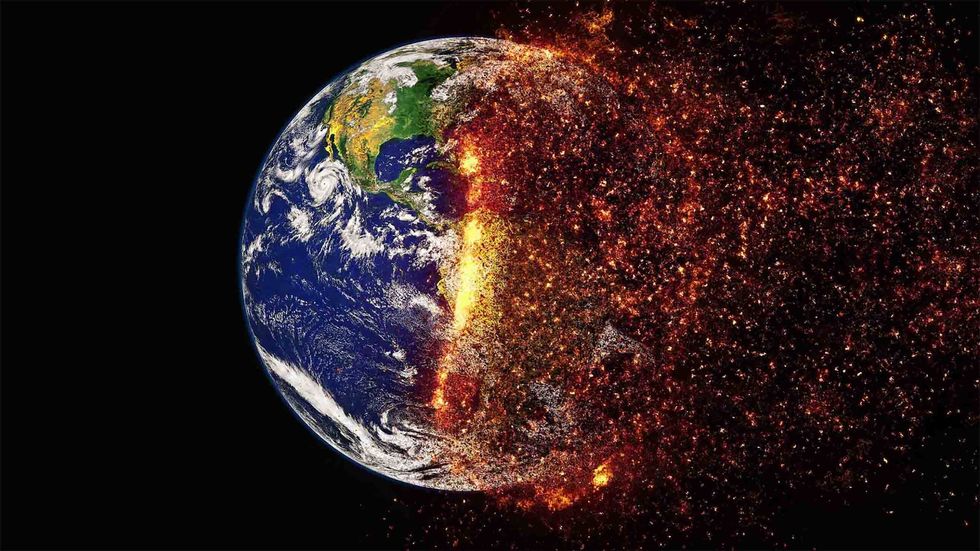 Image via Undark
These events are only the tip of the iceberg. A 2018 UN report announced that we have twelve years to reverse the worst effects of climate change; if we fail to essentially keep temperatures from rising above 1.5C, hundreds of millions of people will suffer the consequences.

Certainly, the vastness of our world's population is a root cause of this deadly warming. According to Business Today, "One of the greatest consequences of growing population, which is perhaps a great threat to our livelihood as well, is the quick depletion of natural resources." More people means more carbon burned, more resources consumed, more people falling through the cracks.
In a merely theoretical sense, it seems logical that humanity's population explosion would happen concurrently with exponential climate change and ecological disaster, because the way our population has grown is anything but natural.
Prior to the Industrial Revolution, human society followed a particular law: As populations grow, food supplies decrease, and so the population decreases, and the food supply increases. This is the same rule that keeps animal populations in check. However, since the dawn of industry, human beings have been producing more and more food and resources to support our burgeoning population, effectively placing ourselves at the top of the food chain, subsequently displacing animal populations, and decimating our natural resources.
Now, we are reaching a breaking point.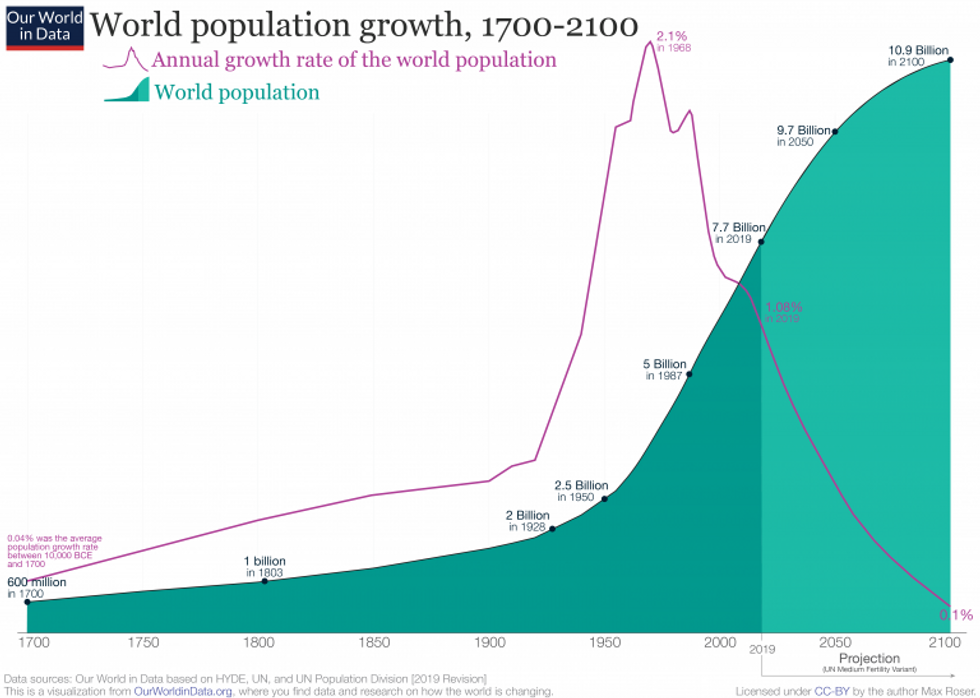 Image via MarketWatch
However, it's too simplistic to say that the amount of people in the world is directly proportional to the rate of climate change. It's true that the locations where the largest percentages of children are being born are the places that will be most severely damaged by the rising tides and hurricanes that are stemming from warming. According to Time Magazine, rapid population growth will only lock these nations into cycles of poverty, making it extremely difficult for these places to rebound from climate change's effects. However, these places are not the ones producing the majority of carbon emissions: That honor is reserved for developed countries, like the US.

The real cause of climate change is not overpopulation alone. It's the mentality that has allowed oil companies to grow into the massive corporations they are; and that has allowed Americans, who comprise 5% of the global population, to consume 25% of the world's resources, and that has allowed many childless couples in the US to consume far more resources than couples with children. That mentality has led us to accumulate endlessly without paying any heed to natural balances or equity.
Therefore, reducing the population is actually not the most important step that needs to be taken in order to combat climate change. This is because, according to Vox, it's not that the resources we have can't support a larger population: the US could successfully feed 400 million people simply by consuming locally what we are currently exporting. The problem is that we can't maintain the kinds of resource-guzzling, carbon-based lifestyles that we—and particularly, the extremely wealthy—have become accustomed to living. Simply reducing the number of people but not addressing our society's problem with carbon and consumption will have a negligible effect on the climate. In actuality, lower fertility rates can lead to higher GDP, as childless folks can accumulate more resources that they in turn spend on flights and other energy-guzzling activities.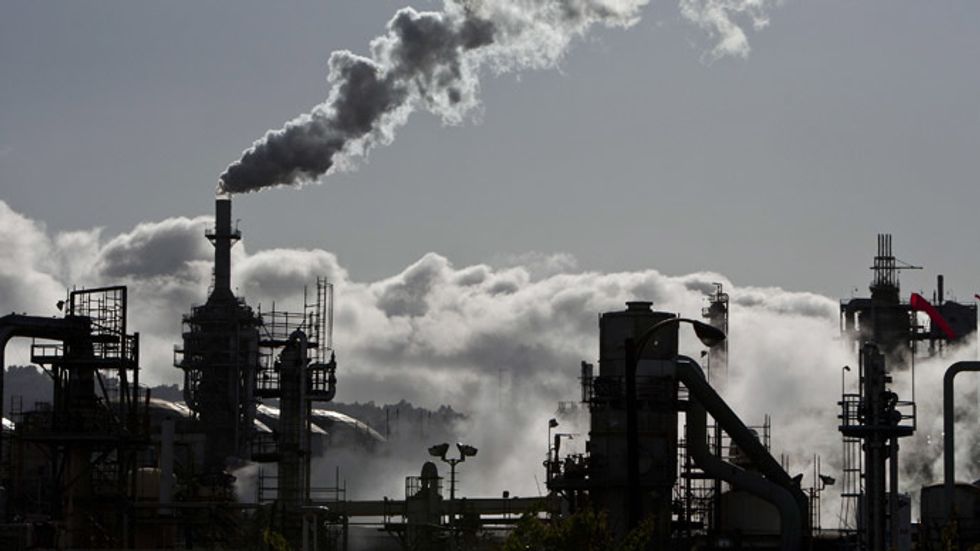 Image via RT.com
Though population control would help, it's far more important that we figure out how to re-distribute resources in a sustainable way, rather than wasting such a vast amount of resources like we do in America. In the end, slashing carbon emissions—and, concurrently, shifting our cultural obsession with accumulation and individualism to an emphasis on egalitarianism—is still by far the most important thing we can do for the climate.

Even so, having fewer children and making education and birth control more widely accessible would be hugely significant overall. Furthermore, deciding not to have a child is totally a viable, impactful way to combat climate change (and it's possibly even the ethical choice, given the ecological mess that new generations will find themselves involuntarily subjected to).
Because if we remain on the path we're on? The population will just continue to expand, hitting a projected 8 billion by 2050. Soon enough, natural disasters will result in the deaths of millions; more people will starve or die in refugee camps; and then, as water becomes undrinkable and the planet becomes too hot for any growing thing, that will be the end of this whole experiment called life.