We've all been there. You were gifted a dumb present that you'll never in a million-zillion years ever use and you're too polite to tell anyone any differently. It sits at the bottom of your drawer for months, then years. And when you finally feel like enough time has passed, you can throw it out in good conscience.
A return is almost always out of the question. Plus, gift givers don't often include a return receipt, and we all know we wouldn't dare ask for one. I'd rather admit to a crime than confess I don't like a gift - how insulting to the gifter's sense of aesthetics.
And-hey, I have limited drawer space. Who can keep these unwanted gifts for six months when there isn't any space for them? I hate clutter, and unwanted gifts are just that.
This year, I am making an effort to swiftly remove any unwanted gifts from my house without hurting anyone's feelings…and potentially benefiting others. As the old saying goes, one man's trash is another man's treasure. And thank goodness for that.
From the The Guardian:
"According to research published this week by the consumer body, one in four people (24%) received an unwanted or unsuitable gift for the Christmas of 2021. Meanwhile, a separate study by the personal finance comparison site Finder said £1.2bn was wasted on unwanted Christmas gifts each year."
Come to terms with the fact that you will never use that gift and follow these quick tips to offload those unwanted gifts:
Donate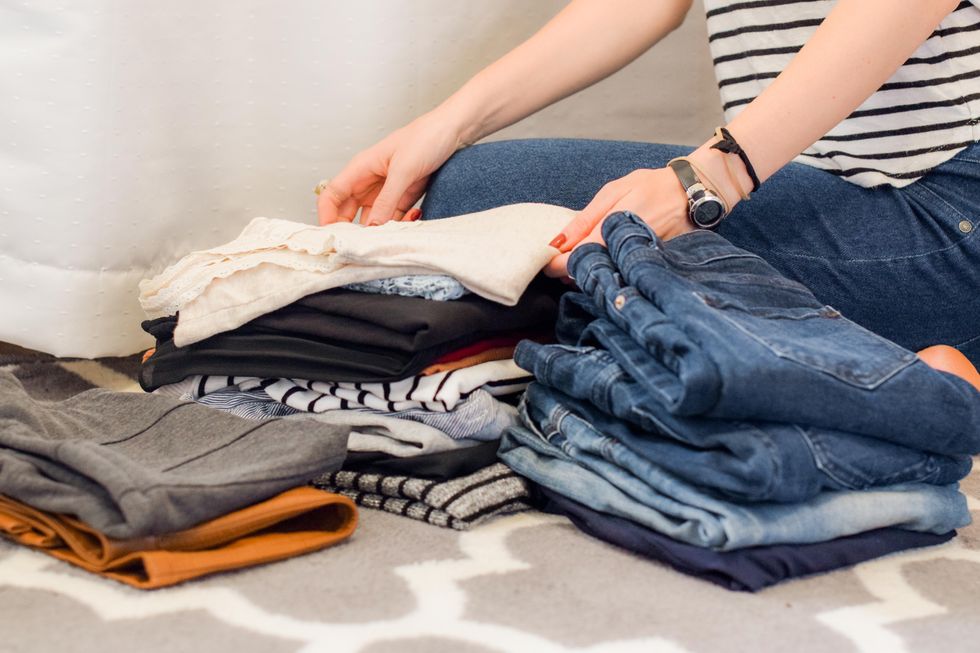 Sarah Brown via Unsplash
The most obvious choice for those unwanted pairs of mud-green sweat socks and that same fluffy robe you get every year from your Aunt Judy is to donate them. Just round up everything you don't want and Google the donation center closest to you.
This is also a fantastic excuse to purge your closet of that pile of stuff you've been meaning to get rid of. A few bags of give-away-clothes will get your spring cleaning out of the way early.
Sell Them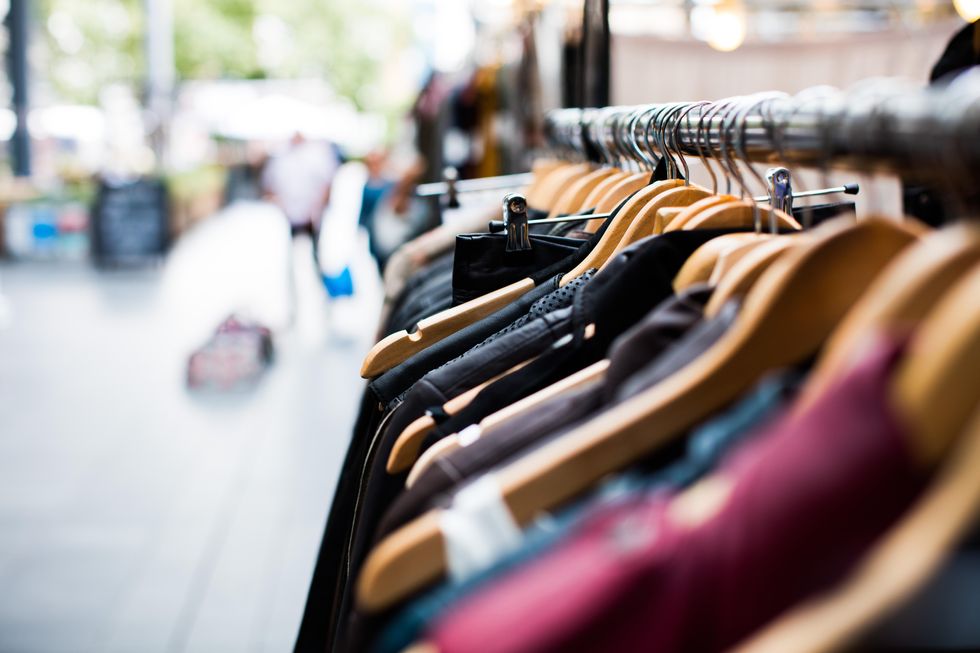 Artificial Photography via Unsplash
Resale websites are all the rage right now. If you got a pair of pants that don't fit or a sweater that isn't your style, resell them on a website dedicated to just that. Sites like Poshmark, Mercari, and DePop are known for selling those trendy pieces of clothing you barely used.
Thrifting has never been hotter. Hop on the trend while people are constantly perusing sites for the hottest deal. Then reward yourself for being so virtuous, by dropping the cash on some fabulous things you'll actually wear!
Re-Gift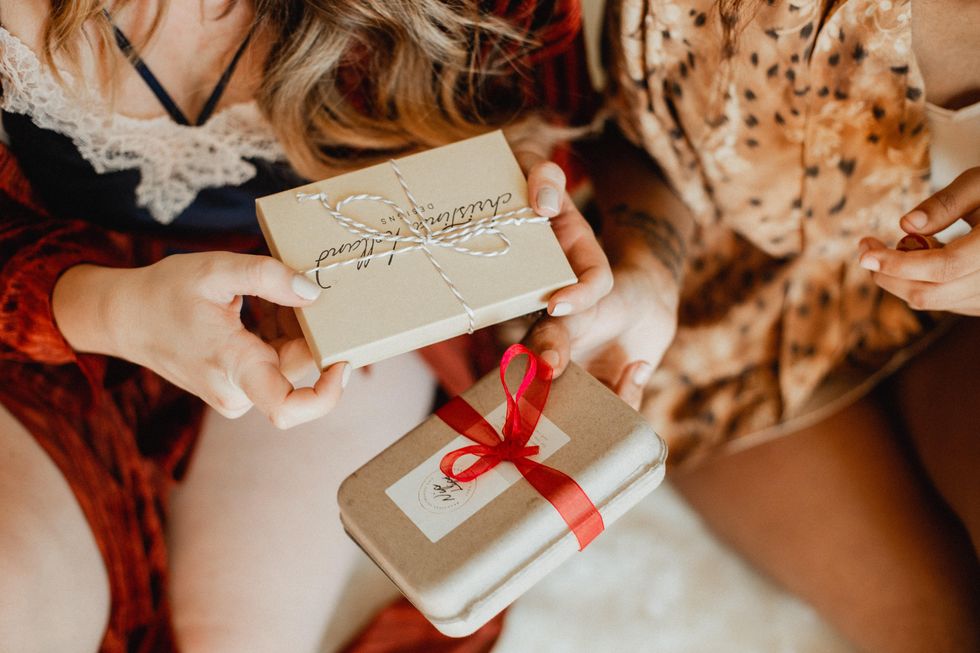 Jackie S via Unsplash
If you got something that you think one of your friends or family can benefit from, why not give it to them? There's no shame in revealing that it was a gift and you don't want it anymore…as long as you aren't re-gifting to the person who gave it to you!
Or, keep the gifts to re-gift at a later date. You never know when you're going to need a last minute gift. You'll thank yourself later.
Attempt a Return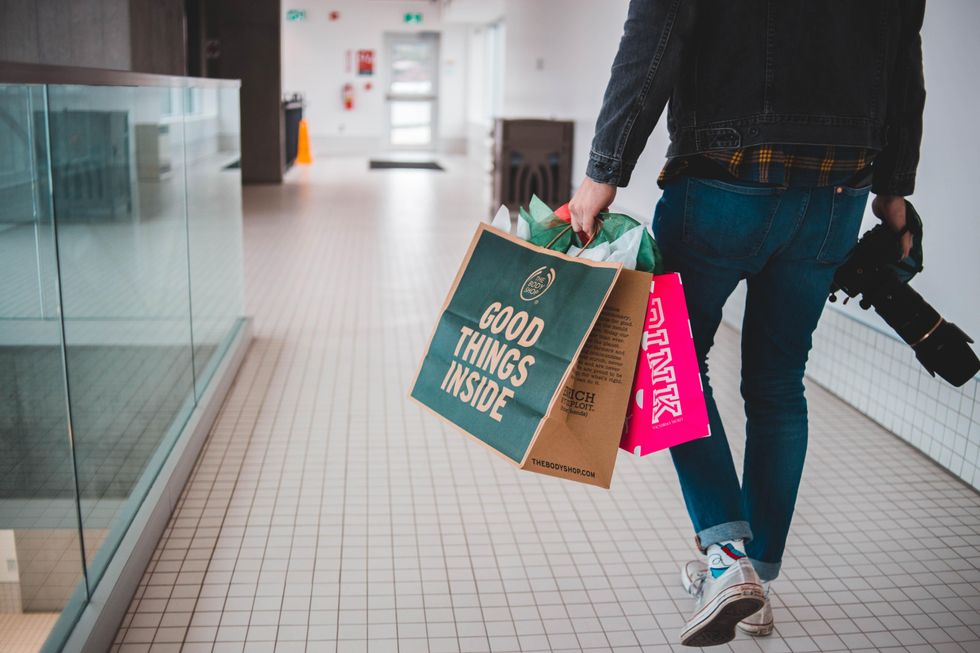 Erik McLean via Unsplash
If your item still has a tag, you can make a valiant effort to return to the store. If you can make your case, many stores won't want to fight you on it. They may be forgiving and grant you store credit at the very least.
Keep reading...
Show less
Reduce your carbon footprint for Thanksgiving and beyond
Are you worried about your carbon footprint this holiday season? There's a limit to how much the responsibility for climate change individuals can take when industry is the true locus of the damage, and governmental regulation is necessary to reign it in. Still, with all the travel and the piles of food piled on top of other piles of food, it's easy to see why some people are taking note of the waste and pollution that results from these annual occasions. Does that mean we should give up these rare chances to celebrate and share with far-flung relatives?
Most of us aren't interested in that option, so how do we balance all the positivity of the holidays against the shocking environmental impact they bring? There's a number of methods you can add to your holiday traditions to help minimize your carbon footprint. Hopefully some of these options will fit into your holiday plans and reduce any stress about your carbon footprint.
Federal land is diminishing at a frightening pace under Trump.
Much of Alaska has long been protected from oil drilling by laws intended to preserve the natural beauty of one of America's least populous states. But for as long as people have fought to keep parts of Alaska free from human interference, others have fought to profit from the land. Now, the Arctic National Wildlife Refuge is under threat of oil drilling. Unfortunately for the protected land, a GOP tax law passed by Congress a year ago and introduced by Sen. Lisa Murkowski (R-Alaska) requires the Secretary of the Interior "to approve at least two lease sales for drilling — each covering no less than 400,000 acres."
Ryan Zinke, the outgoing interior secretary, has openly lauded the development, saying, "An energy-dominant America starts with an energy-dominant Alaska, and among the scores of accomplishments we have had at Interior under President Donald J. Trump, taking these steps toward opening the 1002 section of Alaska's North Slope stands out among the most impactful toward bolstering America's economic strength and security."

This move is in line with other initiatives by the Trump administration to alter Obama era regulations and expand fossil-fuel acquisition all over the country. According to The Chicago Tribune, the interior is also "trying to scrap wildlife management plans for the Mojave Desert in California and for sagebrush habitat through much of the rest of the western United States."

Mark Salvo, vice president of landscape conservation at the Defenders of Wildlife, emphasized how reckless these decisions are. "These are examples of the Trump administration stealing defeat from the jaws of victory," he said. "These plans took years to produce and tens of millions of dollars of taxpayer resources to arrive at these carefully crafted compromises to conserve public lands."
Trump is far and away the US President who has most significantly shrunk the size of protected land, notably reducing Bear Ears National Monument by 85% — a loss of 1.1 million acres. This was a part of a major push in 2017 by interior secretary Ryan Zinke to shrink the size of 10 different areas of federal land or open them up to things like oil drilling, lumber farming, and commercial fishing.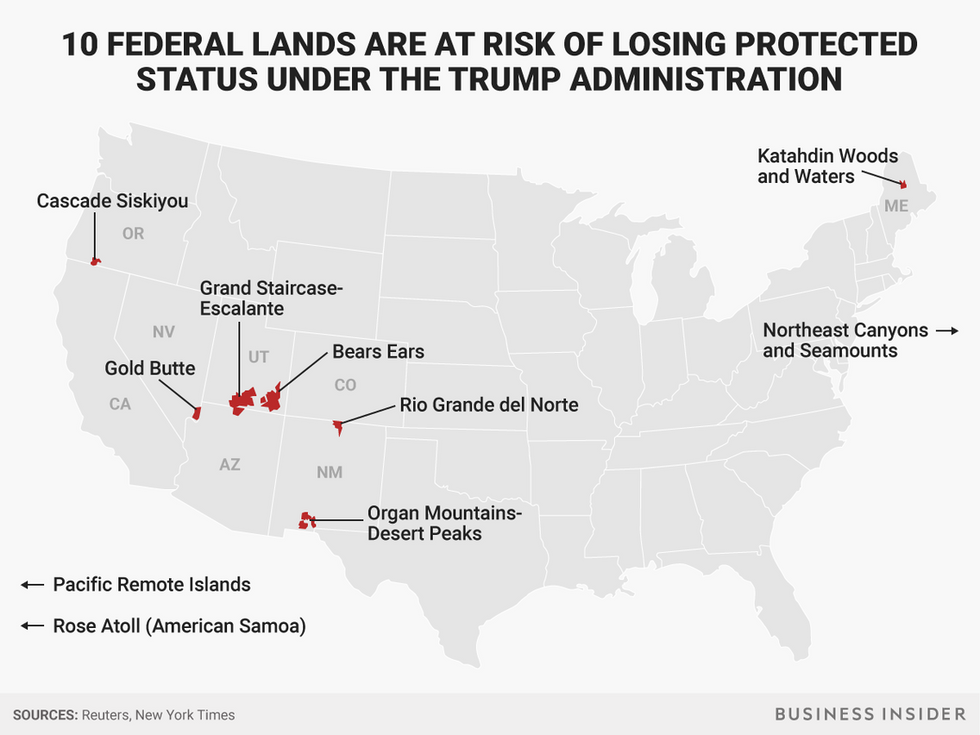 So just how much protected land have we lost under Trump? According to a study conducted by the Wilderness Society — a not-for-profit organization advocating for the protection of public lands — shared with The Guardian, the tally is as follows:

"13.6m acres onshore have been made available for leasing by the Trump administration, far more than in any two-year period under the Obama administration."
"More than 153m acres of ecologically sensitive habitats – from the California desert to the Arctic national wildlife refuge – have seen conservation protections rolled back in some form."
"More than 280m acres have been made available for offshore leasing in the Gulf of Mexico and along nearly 90% of the US coastline."
Cumulatively, that is approximately 433 million acres of land that is no longer protected under US law. What this will mean for the ecosystems and tourism that exists in these places remains to be seen.