"A tree is best measured when it is down," the poet Carl Sandburg once observed, "and so it is with people." The recent death of Harry Belafonte at the age of 96 has prompted many assessments of what this pioneering singer-actor-activist accomplished in a long and fruitful life.
Belafonte's career as a ground-breaking entertainer brought him substantial wealth and fame; according to Playbill magazine, "By 1959, he was the highest paid Black entertainer in the industry, appearing in raucously successful engagements in Las Vegas, New York, and Los Angeles." He scored on Broadway, winning a 1954 Tony for Best Featured Actor in a Musical – John Murray Anderson's Almanac. Belafonte was the first Black person to win the prestigious award. A 1960 television special, "Tonight with Belafonte," brought him an Emmy for Outstanding Performance in a Variety or Musical Program or Series, making him the first Black person to win that award. He found equal success in the recording studio, bringing Calypso music to the masses via such hits as "Day-O (The Banana Boat Song)" and "Jamaica Farewell."
Harry Belafonte - Day-O (The Banana Boat Song) (Live)www.youtube.com
Belafonte's blockbuster stardom is all the more remarkable for happening in a world plagued by virulent systemic racism. Though he never stopped performing, by the early 1960s he'd shifted his energies to the nascent Civil Right movement. He was a friend and adviser to the Reverend Doctor Martin Luther King, Jr. and, as the New York Times stated, Belafonte "put up much of the seed money to help start the Student Nonviolent Coordinating Committee and was one of the principal fund-raisers for that organization and Dr. King's Southern Christian Leadership Conference."
The Southern Poverty Law Center notes that "he helped launch one of Mississippi's first voter registration drives and provided funding for the Freedom Riders. His activism extended beyond the U.S. as he fought against apartheid alongside Nelson Mandela and Miriam Makeba, campaigned for Mandela's release from prison, and advocated for famine relief in Africa." And in 1987, he received an appointment to UNICEF as a goodwill ambassador.
Over a career spanning more than seventy years, Belafonte brought joy to millions of people. He also did something that is, perhaps, even greater: he fostered the hope that a better world for all could be created. And, by his example, demonstrated how we might go about bringing that world into existence.
Nine federal departments will shutdown at midnight on Friday due to Congress' inability to settle funding disputes, including Trump's demands for $5 billion for his border wall.
With Trump predicting that "chances are probably very good" that the government will shut down at midnight, he's reneged on his proud claim that he'd "totally be willing" to "take the mantle" of a shutdown. Instead, he said on Friday, "Now it's up to the Democrats as to whether or not we have a shutdown tonight."
Congress has been unable to pass funding packages for seven federal agencies, mainly due to Trump's stubborn demands for $5 billion to build his border wall. With funding deals expiring at midnight tonight, hundreds of thousands of federal employees will be either out of work or expected to work without pay until the government resumes full function in 2019.
Among those affected are more than 420,000 employees required to keep working through the shutdown, including those in the Department of Homeland Security, the FBI, the DEA, and Forest Service firefighters. With dozens of federal agencies expected to close down, national parks, museums, and zoos may be shuttered, with housing agencies warning that loan processing and approvals may be significantly delayed.
Aside from disrupting government services, shutdowns worsen deficits with financial losses in productivity. The longest government shutdown took place under the Clinton Administration, lasting 21 days and costing approximately $1.4 billion. The 2013 shutdown under Barack Obama lasted 16 days and cost about $2 billion.
Trump took to Twitter to blame Democrats for their refusal to offer more than $1.3 billion to fund the border wall. He posted, "If the Dems vote no, there will be a shutdown that will last for a very long time." After Congress voted and Trump still did not receive his inflated amount of $5 billion, he followed up with, "The Democrats now own the shutdown!"
The Democrats, whose votes we need in the Senate, will probably vote against Border Security and the Wall even thou… https://t.co/o4ZLHp93QM

— Donald J. Trump (@Donald J. Trump) 1545395058.0
As of early Friday evening, Congress had made no progress in settling the border wall dispute. Government agencies had been alerted on Thursday to prepare to freeze their functioning for an indeterminate amount of time.

"I hope we don't [shut down]," Trump told the press on Friday afternoon at a bill signing event at the White House. "But we are totally prepared for a very long shutdown and this our only chance that we'll ever have in our opinion, because of the world and the way it breaks out, to get great border security."
Trump's demands for $5 billion to build a border wall stymies Congress' ability to fund government in 2019.
Just nine days ahead of the December 7 deadline, Congress has made no progress towards passing the seven appropriations bills needed to avoid government shutdown. At the center of the deadlock are President Trump's demands for $5 billion to fund his border wall. In an Oval Office interview with Politico on Tuesday, Trump affirmed he'd "totally be willing" to shut down the government if Congress doesn't allocate the funds.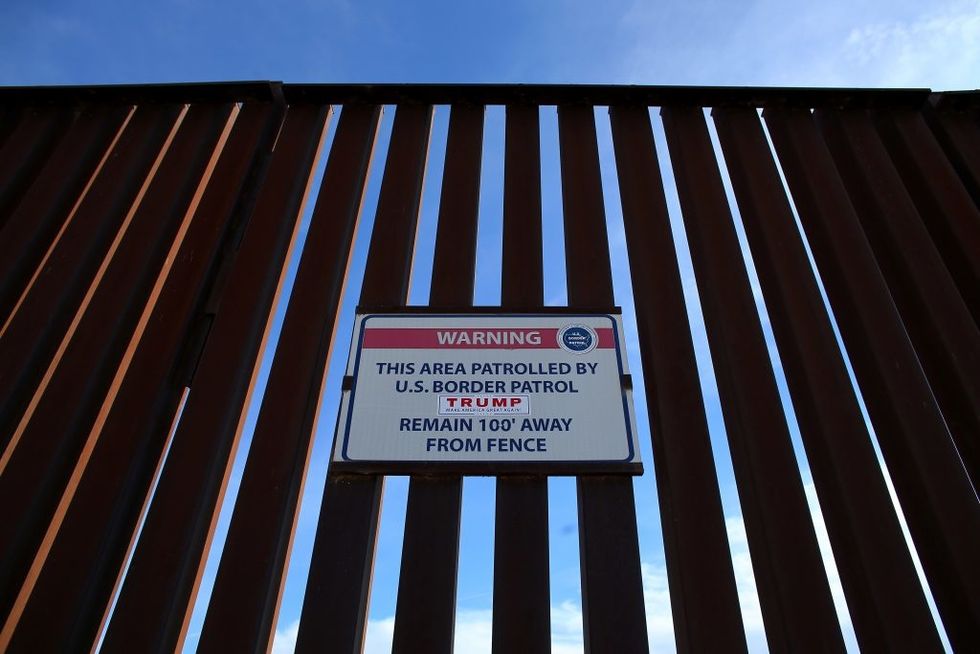 PBS
In September Democrats and Republicans agreed on a long-term funding package for the departments of Defense, Labor, Health and Human Services, and Education for 2019. However, they only reached short-term compromises for the remaining agencies, including the Department of Homeland Security, Justice Department, and the State Department. Even then, Trump was threatening to shut down the federal government if he didn't receive multi-billion dollar funding for his wall, but Republican leaders expressed doubt over his conviction.

Now, with those short-term deals expiring next Friday, Congress is more wary than ever of losing government function. Senator Joni Ernst (R-Iowa) spoke against the prospect in an interview on Sunday, "I hope that we can avoid shutting down the government. We have a lot of departments that do a lot of good for our citizens, so we need to make sure that we're funding them properly through Congress."
That's not to say Trump doesn't have Republican support, with House Majority Whip Steve Scalise (R-Louisiana) stating from the White House on Tuesday, "I'm glad that President Trump is following through on his commitment to keep this country safe. He needs $5 billion to make sure he can follow through on that promise and we need to be there for him and see that this gets done."
Resistance from Democrats is the main obstacle to appeasing Trump, with Scalise even posing the deadlock as a failure of the party's values. He asked if Democrats are "going to shut down the government because they don't want to keep America safe?"
The closest piece of compromise is the Democrats' concession of $1.6 billion in funding for border security. They've showed no sign of budging towards Trump's demands for triple that figure. Senate Democratic leader Chuck Schumer spoke for the party on Tuesday, affirming, "If there is any shutdown, it's on President Trump's back. Stick to the $1.6 billion."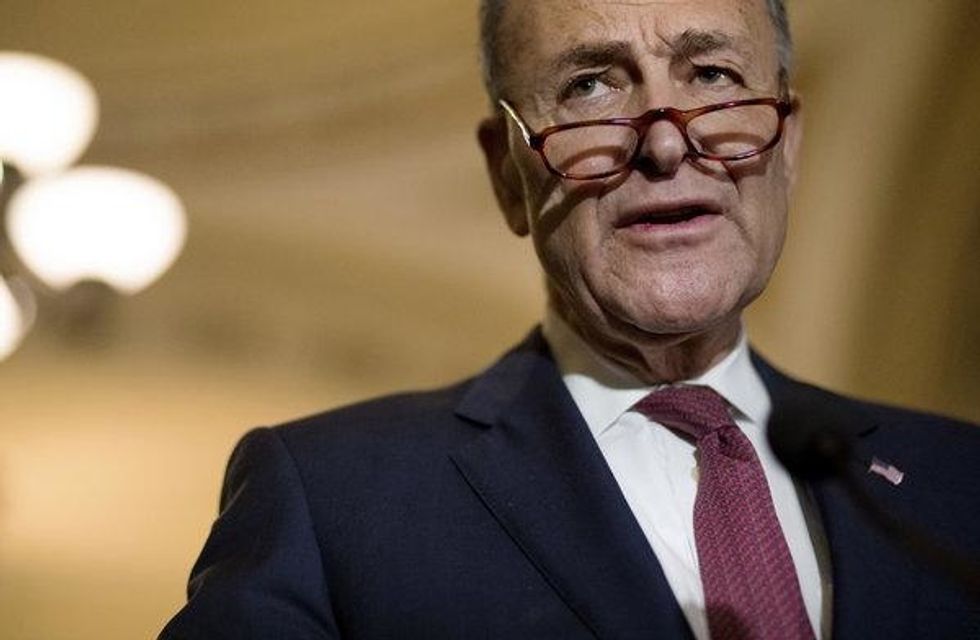 The New York Times
As for Trump, he told Politico he "was in no mood" to compromise on using federal funds to construct a border wall (despite initial and unfeasible claims it was to be funded by Mexico). He told Politico, "I will tell you, politically speaking, that issue is a total winner. People look at the border, they look at the rush to the police, they look at the rock throwers and really hurting three people, three very brave border patrol folks – I think that it's a tremendous issue, but much more importantly, is really needed. So we have to have border security."

Trump was referring to a confrontation at the border on Sunday in which he claimed three border patrol agents were "very badly hurt." While multiple migrants were harmed by tear-gas unleashed by border officials on Sunday, Trump's claim remains unsubstantiated.
Negotiations between Democrats and Republicans continue to take place this week, as a possible funding package is still in nascent planning stages. The odds of avoiding government shutdown are grim, with only nine days to draft a deal, gain sign off from House and Senate leadership, and win over a president who is "in no mood" to compromise his own agenda.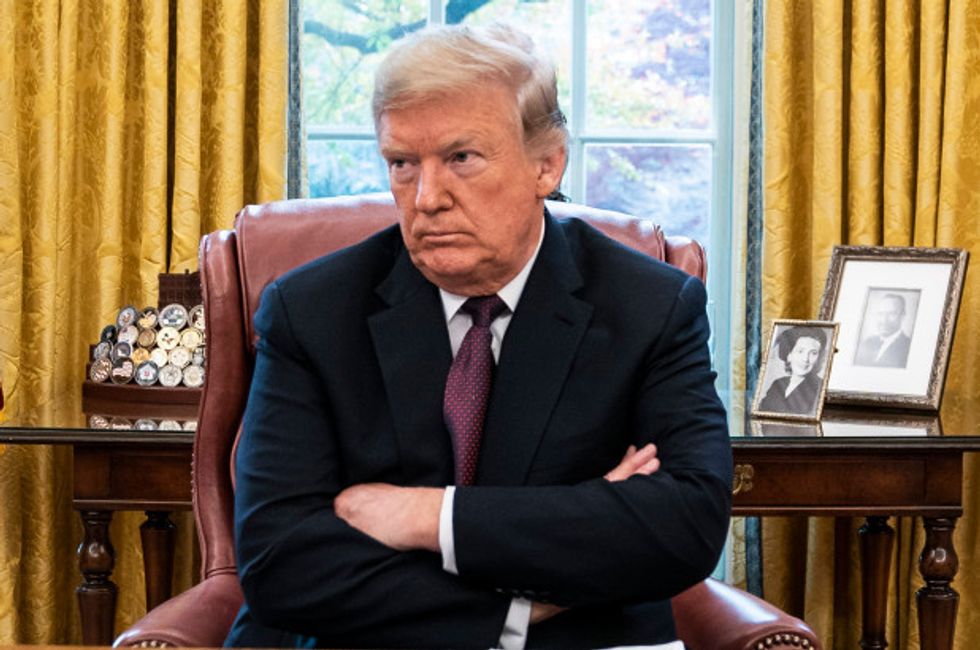 Getty Images - New York Post
Meg Hanson is a Brooklyn-based writer, teacher, and jaywalker. Find Meg at her website and on Twitter @megsoyung.