Dall-E Mini, the AI-powered text-to-image generator has taken over the internet. With its ability to render nearly anything your meme-loving heart desires, anyone can make their dreams come true.
DALL-E 2, a portmanteau of Salvador Dali, the surrealist and Wall-E, the Pixar robot, was created by OpenAI and is not widely available; it creates far cleaner imagery and was recently used to launch Cosmpolitan's first AI-generated cover. The art world has been one of the first industries to truly embrace AI.
The open-sourced miniature version is what's responsible for the memes. Programmer Boris Dayma wants to make AI more accessible; he built the Dall-E Mini program as part of a competition held by Google and an AI community called Hugging Face.
And with great technology, comes great memes. Typing a short phrase into Dall-E Mini will manifest 9 different amalgamations, theoretically shaping into reality the strange images you've conjured. Its popularity leads to too much traffic, often resulting in an error that can be fixed by refreshing the page or trying again later.
If you want to be a part of the creation of AI-powered engines, it all starts with code. CodeAcademy explains that Dall-E Mini is a seq2seq model, "typically used in natural language processing (NLP) for things like translation and conversational modeling." CodeAcademy's Text Generation course will teach you how to utilize seq2seq, but they also offer opportunities to learn 14+ coding languages at your own pace.
You can choose the Machine Learning Specialist career path if you want to become a Data Scientist who develops these types of programs, but you can also choose courses by language, subject (what is cybersecurity?) or even skill - build a website with HTML, CSS, and more.
CodeAcademy offers many classes for free as well as a free trial; it's an invaluable resource for giving people of all experience levels the fundamentals they need to build the world they want to see.
As for Dall-E Mini, while some have opted to create beauty, most have opted for memes. Here are some of the internet's favorites:
There's no looking back now, not once you've seen Pugachu; artificial intelligence is here to stay.
On the Greek island of Lesvos, volunteers and refugees are facing violent attacks from locals.
Each day, dozens of refugees wash up on the shores of the Greek island of Lesvos. They come at all hours and from many different shores.
These refugees will be in the midst of dangerous journeys across the ocean, having fled their homes. Some come to the shores of Greece for a shot at a better life, but most come simply to survive.
One Border Falls, Another Closes
Last week, Idlib—one of the last rebel strongholds in Syria—began to crumble as Russian-backed airstrikes eviscerated its infrastructure. Surviving residents fled in huge numbers to the neighboring nation, Turkey.
Turkey has been shouldering the vast majority of the world's refugees since the worldwide crisis coalesced in the 2010s, and they currently host over three million refugees. Following Idlib's fall, Turkish president Recep Tayyip Erdoğan declared that Turkey's borders were officially open because his nation could no longer handle the flows of refugees rushing out of Idlib.
This action was in violation of a 2016 Turkey-EU deal, in which the EU promised $6 billion to Turkey in exchange for their closed borders (though Turkey has only received roughly $3.2 million, which is perhaps the cause of Erdoğan's violation).
Many of Turkey's migrant population, aided or pushed by Turkish police, immediately attempted to flee Turkey for Greece, embarking on a journey across the Aegean Sea. Across the nation, Greek citizens and law enforcement officials have reacted violently, greeting refugees with tear gas, water cannons, and brutal attacks. Millions of refugees are now in prison-like camps on Greece's borders; others are still at sea, blocked by government ships on both sides.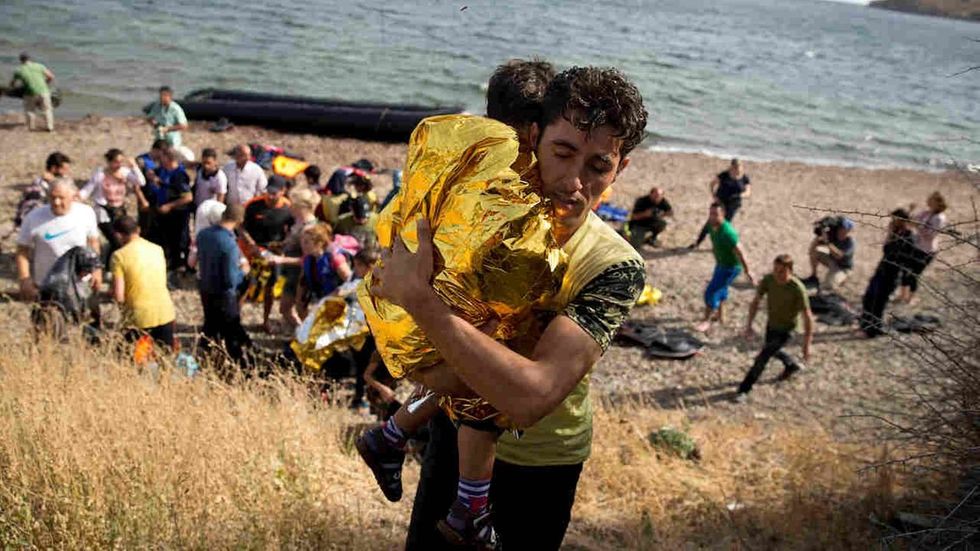 laoistoday.com
Lesvos: A Microcosm of a Macro-Disaster
The island of Lesvos has seen a particularly harsh fallout from these recent events. Since the news from Turkey broke, local islanders have launched huge protests, establishing roadblocks and patrols to prevent migrants from moving from the sea into the camps.
In February, seven Lesvos inhabitants were arrested for planning violent attacks on migrants; following Turkey's announcement, journalists and aid volunteers have been injured by locals, and warehouses containing supplies and donations have been burned. Many of the organizations providing life-saving resources to refugees have been forced to shut down, and locals have been forcing boats to turn away from the island, resulting in the death of at least one child.
A far-right neo-Nazi party known as the Golden Dawn, which may be gaining prominence on the island, may be behind some of these actions.
Crumbling Patience: Lesvos Takes Fallout from the Syrian War
Lesvos's inhabitants were once praised for the strength of their solidarity. The island is vast and full of empty stretches of land, and the makeshift camps only take up a tiny fraction of its dry mountainous areas; but lately, the influx of migrants from Turkey and the threat of new government-built migrant centers have catalyzed a new wave of xenophobic violence.
The horrors of Lesvos's one major holding camp—Moria—are difficult to describe. The camp, designed to hold 3,000, currently holds over 20,000 refugees. Many languish there even though they have family and job prospects in the EU, held in limbo and exposed to disease and traumatizing violence, both of which run rampant in the camps.
In light of the recent riots, North Aegean governor Kostas Moutzouris has called for the declaration of a national emergency. However, politicians and human rights organizations have constantly called for an end to the misery on Lesvos since the crisis began five years ago.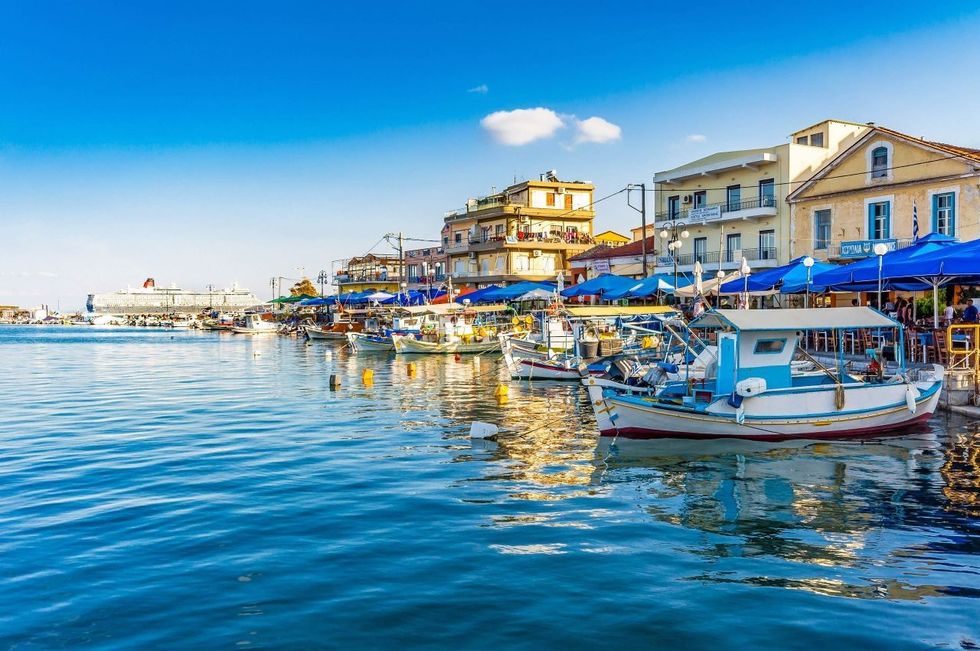 Greeka.com
Of course, all these events are tragic consequences of much bigger political movements. The EU's failure to accept more refugees—and its failure to support the people living in its nation's camps—have burdened the island with far more refugees than it can handle. "The Lesbos community has been abandoned by its own government for almost five years to deal with the consequences of a failed reception system. Like the refugee community, it is tired," said Sophie McCann, a Doctors Without Borders advocacy advisor.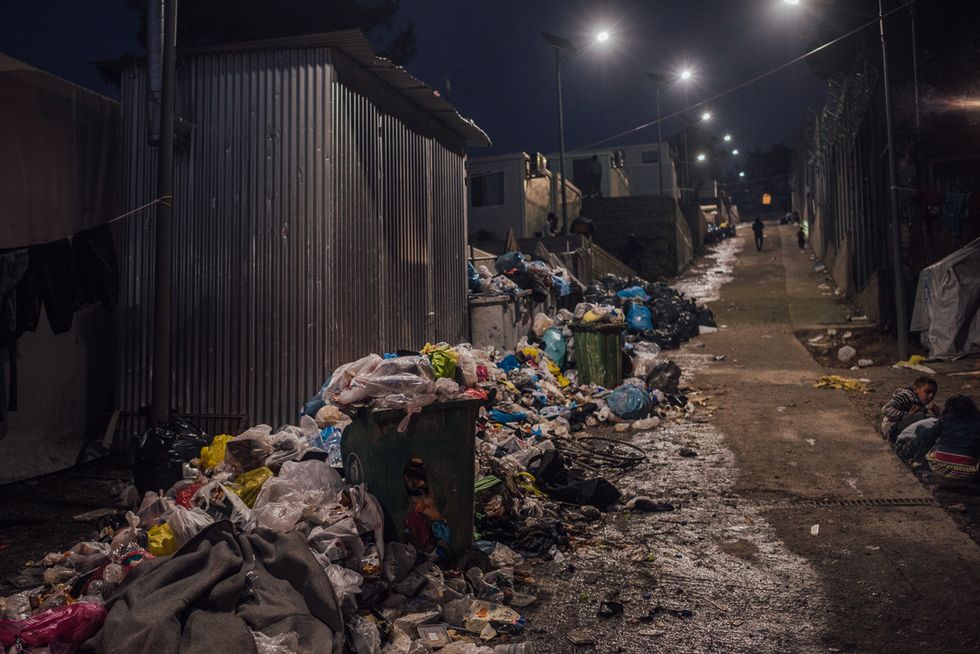 Al Jazeera
In turn, the proliferation of refugees is the result of a complex humanitarian disaster, one that often has unfortunate consequences. "Refugees are not a bargaining chip to be played with at the whims of political leaders," said EuroMed Rights President Wadir Al-Asmar. "Europeans cannot look away from what might become one of the worst humanitarian disasters the war in Syria has brought on its people. Respecting international humanitarian law as well as the human right to protection and refuge remain the sole possible answer in the face of such indiscriminate violence."
The Syrian civil war, which began in 2011, has killed 500,000 people, coming out to nearly 1 in 10 Syrians. The conflict was caused by many complex forces—including climate change, which led to a drought that resulted in congestion and economic stagnation in Syria's inner cities.
Theresa May suffered a historically ominous defeat when Parliament rejected her deal by 230 votes.
After postponing the vote for her Brexit plan in hopes to rally more supporters, Theresa May's deal to leave the E.U. was rejected by the largest margin in government history. On Tuesday, Parliament panned Brexit by 230 votes in a ballot that's been dubbed the "Meaningful Vote."
May contributed a last minute entreaty to the debate: "This is the most significant vote that any of us will ever be part of in our political careers. After all the debate, all the disagreement, all the division, the time has now come for all of us in this house to make a decision. A decision that will define our country for decades to come." She added, "Together we can show the people we serve that their voices have been heard, that their trust was not misplaced.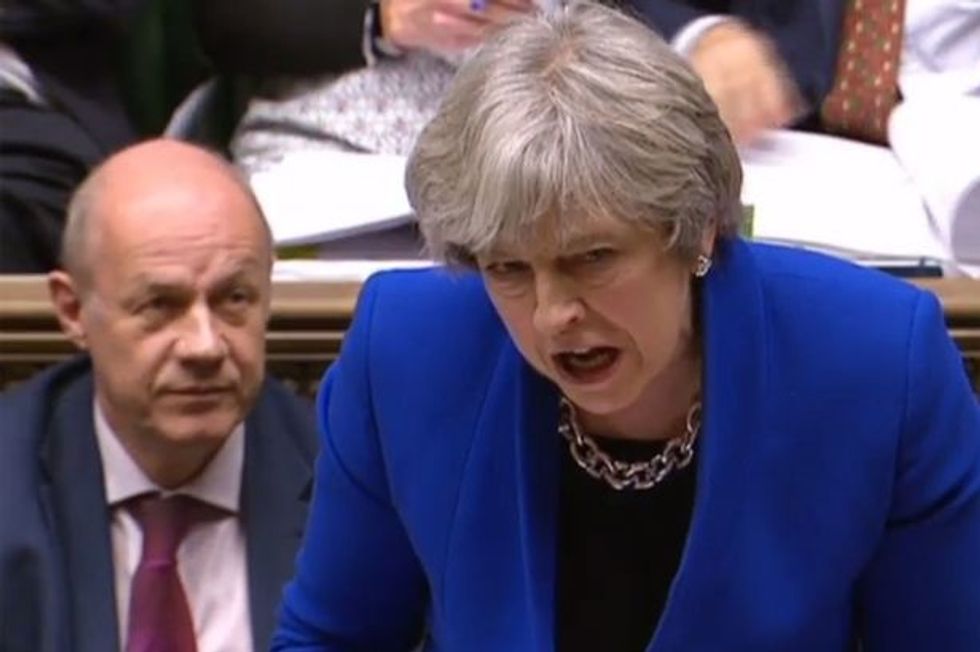 The Mirror
The intense rejection of May's deal bodes ominously for the Prime Minister, signaling a sore lack of confidence in her ability to govern for the best of the country. The vote was originally scheduled for December 11, but May's administration delayed out of fear that they would suffer the precise crushing defeat that occurred Tuesday evening. It was previously thought that a rejection of that magnitude would precipitate a resignation from the sitting prime minister. Yet May has made it clear that she intends to keep her seat in power.

In response, the leader of the Labour Party, Jeremy Corbyn, stated, "This is a catastrophic defeat. The house has delivered its verdict on her deal. Delay and denial has reached the end of the line." Corbyn then tabled a no-confidence motion to be debated in the House of Commons on Wednesday, with the results due at 7PM. After a motion of no-confidence, MPs must vote whether they agree "that this House has no-confidence in Her Majesty's Government." If a majority of May's opposition vote against her, then the government has 14 days to reform itself without her.
So May could very well be fighting for her job within the next 24 hours. However, there is no set protocol for how the government would move on from a no-confidence motion. May could call for an early general election, but two thirds of lawmakers would need to vote in favor of that motion. As it is, it's likely that May will retain her position, with the Democratic Unionist party expected to back her.
To be clear, the steps for Brexit have already been set in motion. The government has already filed to separate from the EU, and they have 10 remaining weeks until March 29 to renegotiate. If British lawmakers cannot settle on an agreement, then the deadline will pass and the U.K., currently the
second-largest economy
within the EU, will be on its own before the international community.
Meg Hanson is a Brooklyn-based writer, teacher, and jaywalker. Find Meg at her website and on Twitter @megsoyung.

Making new friends as an adult can be hard, but we've got a few tips to help expand your social circle
At some point you reach that mythic age known as "adult". Sadly, you discover the ease with which friendships formed when you were younger seems to have escaped you. You might have a group of friends from university or high school, and a few friends from the jobs you've had. But, what are you supposed to do if you want to meet friends now? You could always go back to school, but I'm assuming you don't have 100k and two years of free time?
First, let's examine why it was easier to make friends when you were younger. Sure, cell phones might be the reason you can't make new friends at a bar. But people tend to be looking down on their phone because they either don't want to speak to strangers, or don't know what to say to a stranger if a conversation were to occur. The real reason friendships were easier to make in schoolis you had an initial reason to get to know somebody. You were reading the same book, working on the same problem set, or had the same boss. So with that in mind, let's look at fun, grownup options to have reasons to speak to strangersin the real world, unplugged and off-line.
1. Outdoor workout groups:
There's no limit to the number of workout classes on offer. They can be great for workouts, but not as great for building connections with other class participants. This is because they're designed to create a connection between you and the instructor, not you and the other participants. However, there are a ton of great free workout groups that meet up in public spaces and bang out the workout, and they're usually free. My personal favorite is The Rise. They have chapters in a bunch of cities, and the concept is the same. Volunteers get people together in the morning before work for runs, circuit training, and sometimes Yoga. Trust me, the first time someone challenges you to a no holds barred push up competition, a friendship is formed! Look around though, most cities have some kind of a version of this.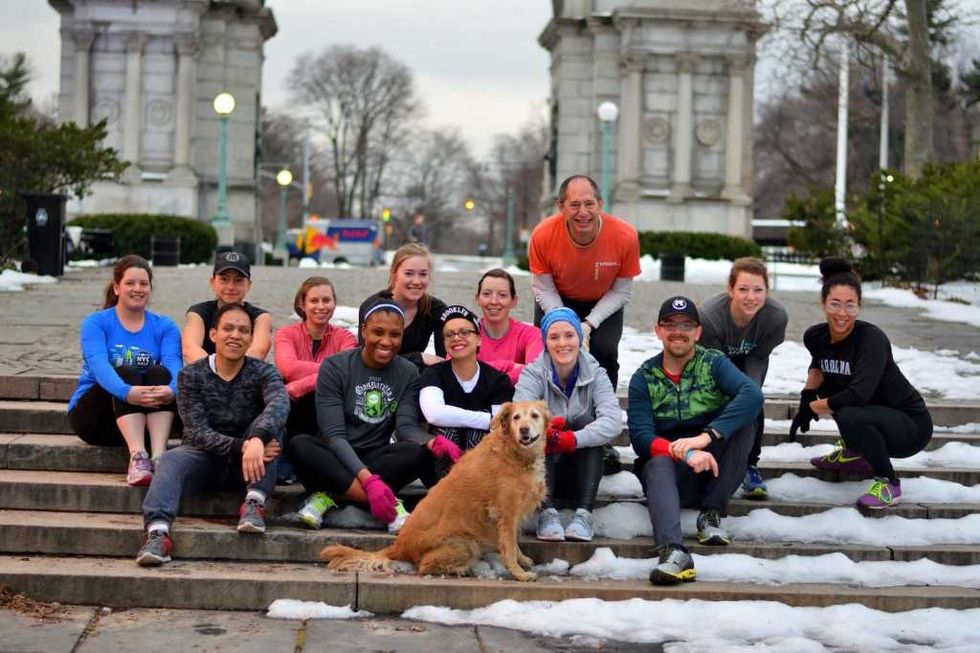 The Rise workout group meets in Prospect Park www.therisenyc.org
2. Interest groups:
This requires a certain amount of self-reflection, but whatever you're into… there's a group for that.. Are you into rock climbing? There's a meetup for that. Do you want to get into rock climbing, or at least pretend to be into rock climbing, or at least go and talk about rock climbing? You can still go! If you're interested in something slightly more intellectual, there are many interest groups you can join in on.. My personal favorite is Young People in Foreign Policy. No, you don't have to be a diplomat to join. Or be particularly young. All you need is strong opinions or be willing to listen to people with strong opinions. Listen to a paneled of informed experts talk about the future of the European Union for an hour, then be handed a glass of wine at the following event.I assure you, you'll be able to make a new friend. (Or a lifelong enemy!)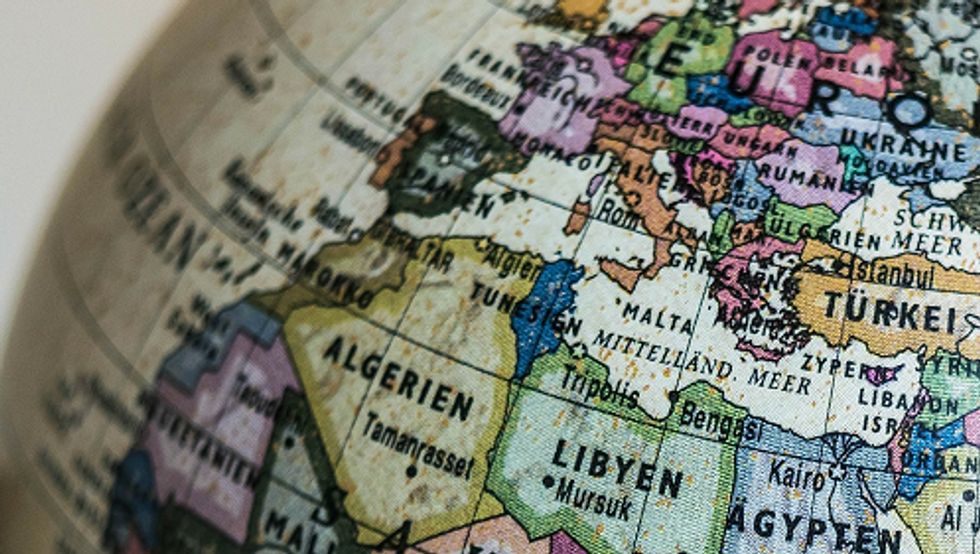 Chapters across the Globeypfp.org
3. Alumni Clubs:
If you went to college,even if you didn't graduate, you can join an alumni club in your city. What's great about these groups, is they tend to attract people from the 22 year old right of school to the 75 year old who has been coming to these events since the Carter administration. My college, for example, has book clubs, a lecture series, and a general networking event this month alone. Trust me, your school probably has something as well.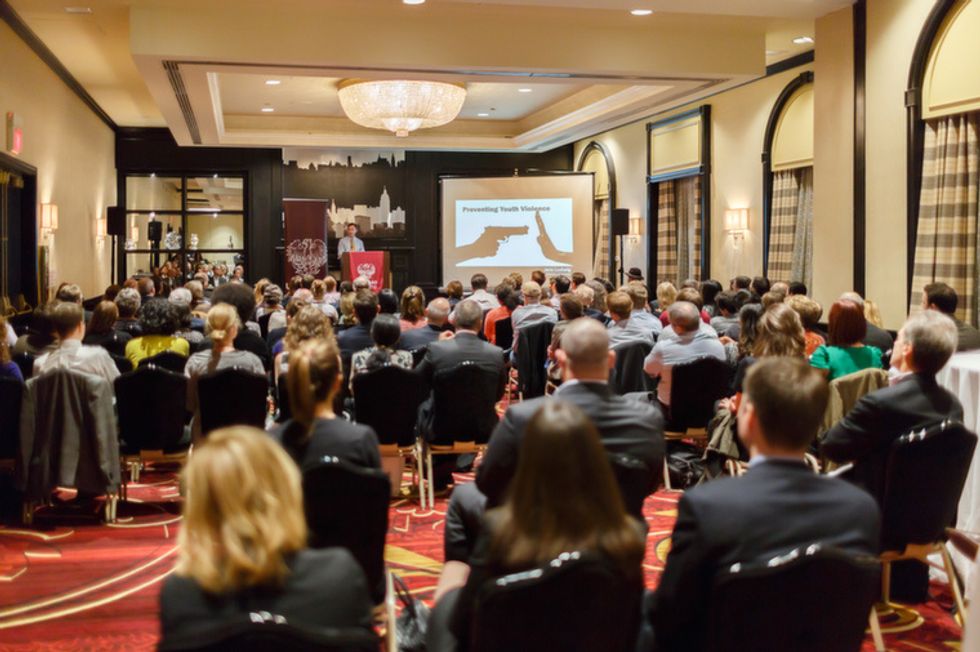 Lecture are always followed by mingling and usually winenyc.uchicagoalumni.org
4. Take a Class:
You don't have to go and get an entire masters degree just to recreate the fun of making class friends. Anytime you have a given topic to discuss you're more easily able to make a connection. If you fail, you still learned something. New York City has an ocean of options to choose from but some of the best are offered by the 92nd Street Y.. Want to get less terrible at painting? Find out what Bridge is? Create ceramic art for all of your relatives instead of buying them something. The 92nd Street Y has all that, and potentially new friends to boot.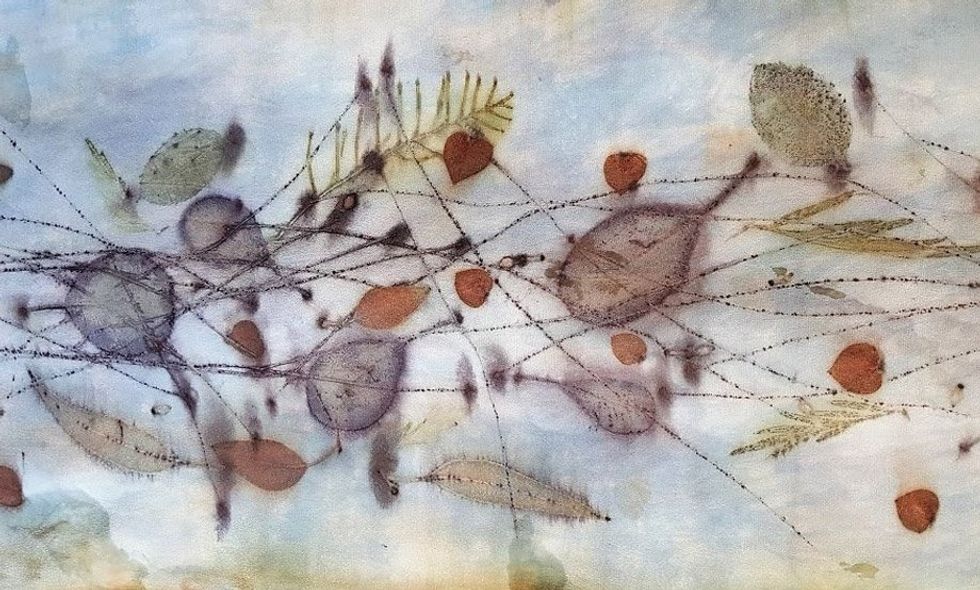 Did you know you could learn to make botanical leaf prints on silk fabric?
www.92y.org/classes
Tired of going out to bars and being just one more person staring at your phone? Stop going to bars, have something to look at other than your next drink.
Keep reading...
Show less