Trump's latest tweet has sparked questions across the nation.
Of all the senseless tweets we've had to make sense of since Donald Trump was elected president of the United States in 2016, one of the most alarming went out on July 30th.
The tweet reads: "With Universal Mail-In Voting (not Absentee Voting, which is good), 2020 will be the most INACCURATE & FRAUDULENT Election in history. It will be a great embarrassment to the USA. Delay the Election until people can properly, securely and safely vote???"
With Universal Mail-In Voting (not Absentee Voting, which is good), 2020 will be the most INACCURATE & FRAUDULENT E… https://t.co/VcSCg7IPwj

— Donald J. Trump (@Donald J. Trump)1596113169.0
For obvious reasons, many people around the world reacted strongly to the suggestion that Trump may try to delay the election. It's long been speculated that President Trump will dispute election results should he lose in November 2020, and this tweet seems to support the idea that Trump is priming his followers to question the validity of the results.
Does Trump have the power to delay the election?
Luckily, Trump does not actually have the power to delay the election, and it's incredibly unlikely that Congress would allow a delay.
By law, the presidential election is held on the first Tuesday after the first Monday in November. For that date to be changed, both houses of Congress (the House of Representatives and the Senate) would need to approve the delay. The constitution is very clear on the matter of election date change, and Congress would have to undertake the arduous process of amending the constitution in order to change the date.
As The New York Times points out, "Article II of the Constitution empowers Congress to choose the timing of the general election. An 1845 federal law fixed the date as the first Tuesday after the first Monday in November. It would take a change in federal law to move that date. That would mean legislation enacted by Congress, signed by the president and subject to challenge in the courts."
Prominent law experts have also spoken out and confirmed that Trump doesn't have the power to move the election, including Democratic election lawyer Marc Elias.
🚨Trump cannot delay the election. Only Congress, through a new law could do so. In any event, per the US Constituti… https://t.co/XTupQVZsZ9

— Marc E. Elias (@Marc E. Elias)1596114116.0
Is universal mail-In voting a bad idea?
Not at all. In fact, mail-in voting has been a major part of elections since the Civil War when soldiers voted by mail from the battle field. Voter fraud is extremely rare in any case.
According to a study by the Brennan Center for Justice, incident rates of voter fraud in mail-in situations are between .0003% and .0025% nationwide. Oregon, the first state to institute universal mail in voting in 2000, have only documented about a dozen cases of proven fraud in the last two decades. According to The New York Times, "Numerous studies have shown that all forms of voting fraud are very rare in the United States. A panel that Mr. Trump established to investigate election corruption was disbanded in 2018 after it found no real evidence of fraud. Experts have said that voting by mail is less secure than voting in person, but it is still extremely rare to see broad cases of voter fraud."
Does mail-in voting disproportionately benefit the Democratic party?
It's unlikely. As the Brooking Institute points out, "The first state to adopt a universal mail-in ballot program was Oregon in 2000. Shortly after it was enacted, Adam J. Berinsky, Nancy Burns, and Michael W. Traugott sought to explore the impact of the new law. They found that voting by mail did not bring substantial numbers of new voters into electorate, nor did it have any effect on whether the electorate was more Democratic or more Republican. The only effect they found was that it helped keep regular voters in the electorate."
A Stanford study on the subject found: "(1) vote-by-mail does not appear to affect either party's share of turnout; (2) vote-by-mail does not appear to increase either party's vote share; and (3) vote-by-mail modestly increases overall average turnout rates, in line with previous estimates. All three conclusions support the conventional wisdom of election administration experts and contradict many popular claims in the media."
In summary, it is incredibly unlikely that Donald Trump will be successful in delaying the election, and he is incorrect about mail-in voting being subject to widespread voter fraud.
Check out this helpful graphic for more information:
And Their Jobs Owe Them Money for It.
Election day is here.
Not the big one that the whole county is obsessed with—that's still a year away. This is the little one in which your voice can actually make a difference.
All across the country, on Tuesday November 5th, local elections and special elections give a voice to the tiny fraction of voters who will actually show up. Historically speaking, these are likely to be aging voters who no longer work or have the luxury to set their own schedules. Historically speaking, young people have allowed the local government to be ruled by this privileged and aberrant minority of voters, even as their interests and agendas have drifted further from the cultural center. Historically speaking, we've thrown our power away—and not just our power, we've been throwing away paid time off work!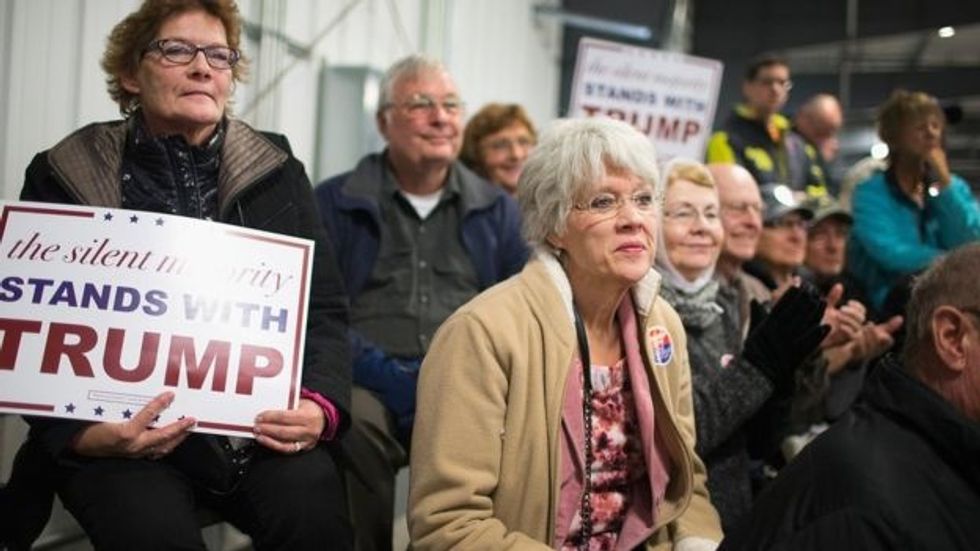 Getty
This is not like us. Aren't we the generation of entitled slackers who use any excuse to skip work? Is that just a myth created by baby boomers to make us sound way cooler—and therefore more threatening—than we actually are? In almost every state in the US, your boss is legally required to give you time off on election day to go vote! And in most states, that time off is paid!
In New York, any employee scheduled to work on Election Day is allowed three hours paid time off. In California, it's two hours. So why would you give away your labor? Find out where your polling place is, and figure out how long it takes to get there. If it's less than the time you're getting paid for, have you considered walking? If there's one thing better than a lovely Autumn stroll in the afternoon sun, it's getting your boss to pay for it.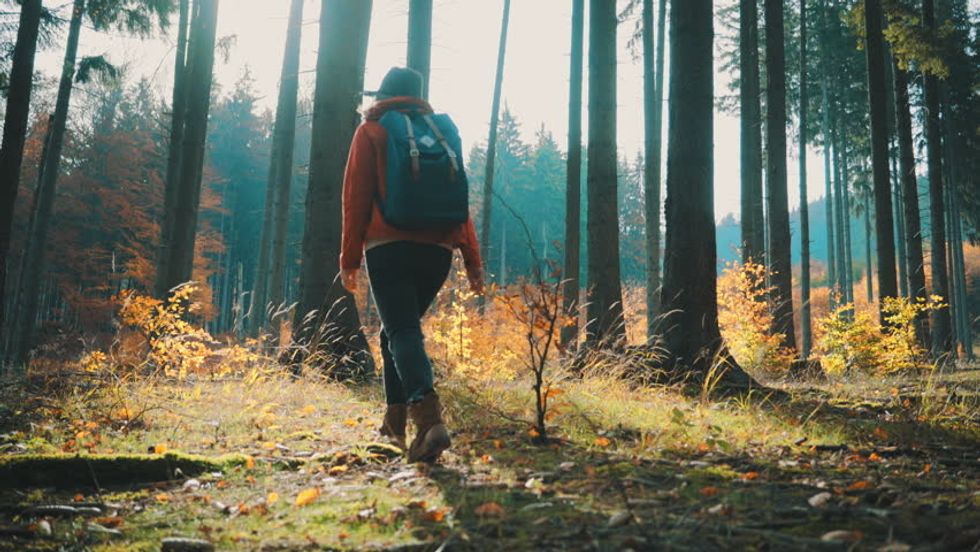 What getting paid could look like on TuesdayShutterstock
Along with the countless municipal elections that will otherwise be decided by retirees, there are a number of state-level races worth watching, from the Virginia state legislature elections, which could flip both houses, to the effort to reinstate affirmative action measures in Washington state. In New York, several ballot measures have been getting attention, in particular the issue of ranked-choice voting, which will go into effect in 2021 if the voters choose it tomorrow.
Would you rather that decision be made by people who might not live to see it take effect? Or would you rather you and all your friends get a half-day to go vote? Remember how much you love half-days? So, take one! Spend ten minutes on ballotpedia, then take three hours off work.
Even if you think electoralism is a joke, and you devote your life to activism that will tear down the state and rebuild it from scratch, elections can build enthusiasm and political engagement. If anything, show up and write in "voting is for chumps." Maybe a surprising turnout of young people will get some more people to start the long process of waking up to to political realities. Maybe some candidates will notice the demographics and start shifting their politics to appeal to people like you. It could happen!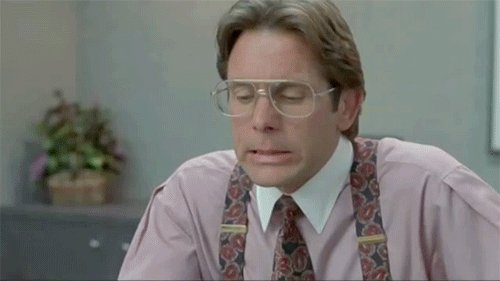 Office Space
Or maybe you'll just get a paid afternoon off, and watch your boss try—and fail—to argue with the law. Win-win.