We've all been there. You were gifted a dumb present that you'll never in a million-zillion years ever use and you're too polite to tell anyone any differently. It sits at the bottom of your drawer for months, then years. And when you finally feel like enough time has passed, you can throw it out in good conscience.
A return is almost always out of the question. Plus, gift givers don't often include a return receipt, and we all know we wouldn't dare ask for one. I'd rather admit to a crime than confess I don't like a gift - how insulting to the gifter's sense of aesthetics.
And-hey, I have limited drawer space. Who can keep these unwanted gifts for six months when there isn't any space for them? I hate clutter, and unwanted gifts are just that.
This year, I am making an effort to swiftly remove any unwanted gifts from my house without hurting anyone's feelings…and potentially benefiting others. As the old saying goes, one man's trash is another man's treasure. And thank goodness for that.
From the The Guardian:
"According to research published this week by the consumer body, one in four people (24%) received an unwanted or unsuitable gift for the Christmas of 2021. Meanwhile, a separate study by the personal finance comparison site Finder said £1.2bn was wasted on unwanted Christmas gifts each year."
Come to terms with the fact that you will never use that gift and follow these quick tips to offload those unwanted gifts:
Donate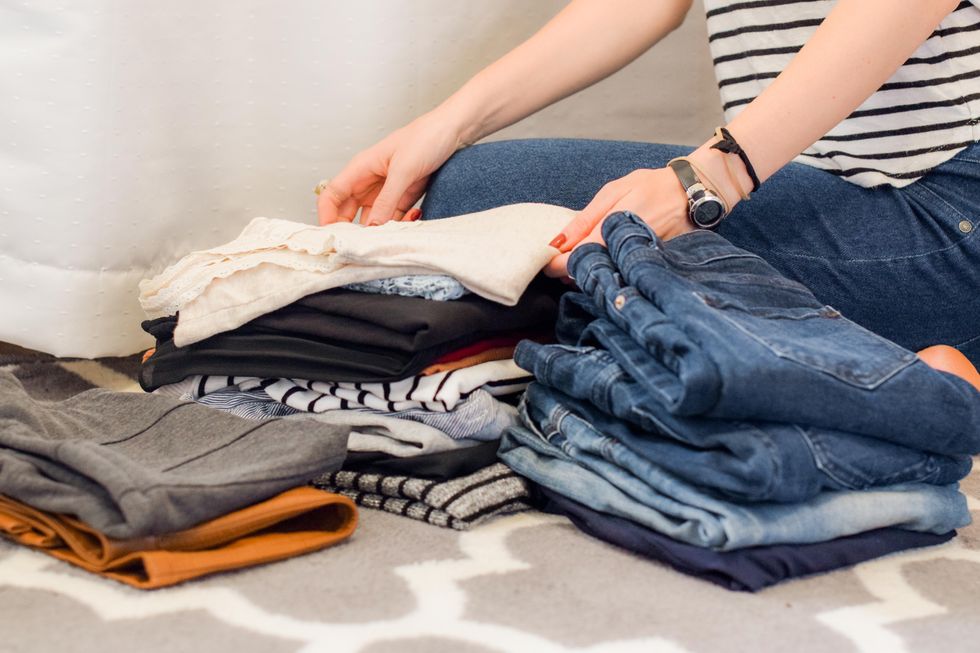 Sarah Brown via Unsplash
The most obvious choice for those unwanted pairs of mud-green sweat socks and that same fluffy robe you get every year from your Aunt Judy is to donate them. Just round up everything you don't want and Google the donation center closest to you.
This is also a fantastic excuse to purge your closet of that pile of stuff you've been meaning to get rid of. A few bags of give-away-clothes will get your spring cleaning out of the way early.
Sell Them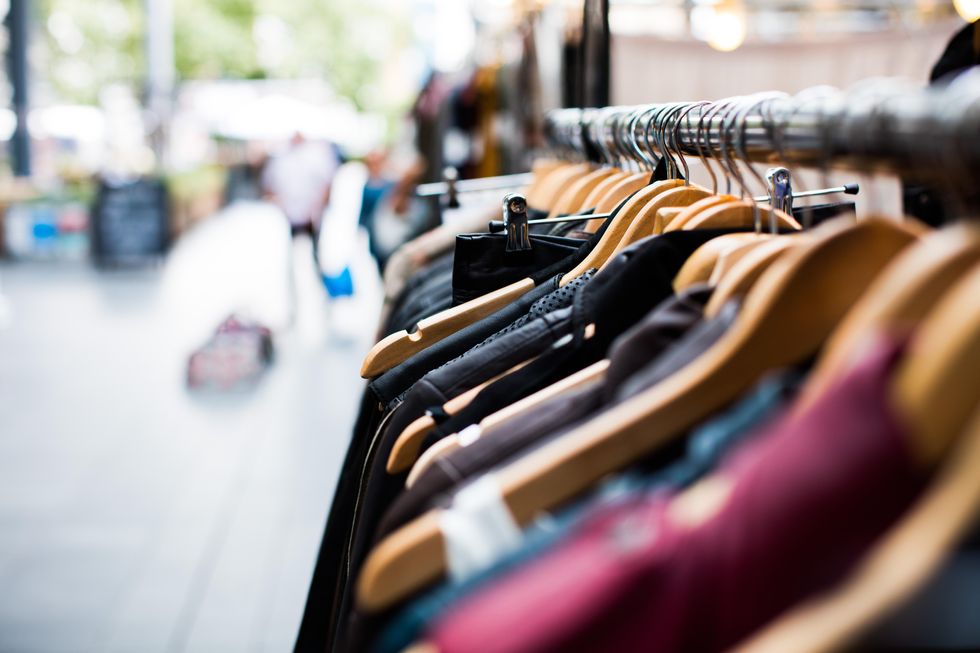 Artificial Photography via Unsplash
Resale websites are all the rage right now. If you got a pair of pants that don't fit or a sweater that isn't your style, resell them on a website dedicated to just that. Sites like Poshmark, Mercari, and DePop are known for selling those trendy pieces of clothing you barely used.
Thrifting has never been hotter. Hop on the trend while people are constantly perusing sites for the hottest deal. Then reward yourself for being so virtuous, by dropping the cash on some fabulous things you'll actually wear!
Re-Gift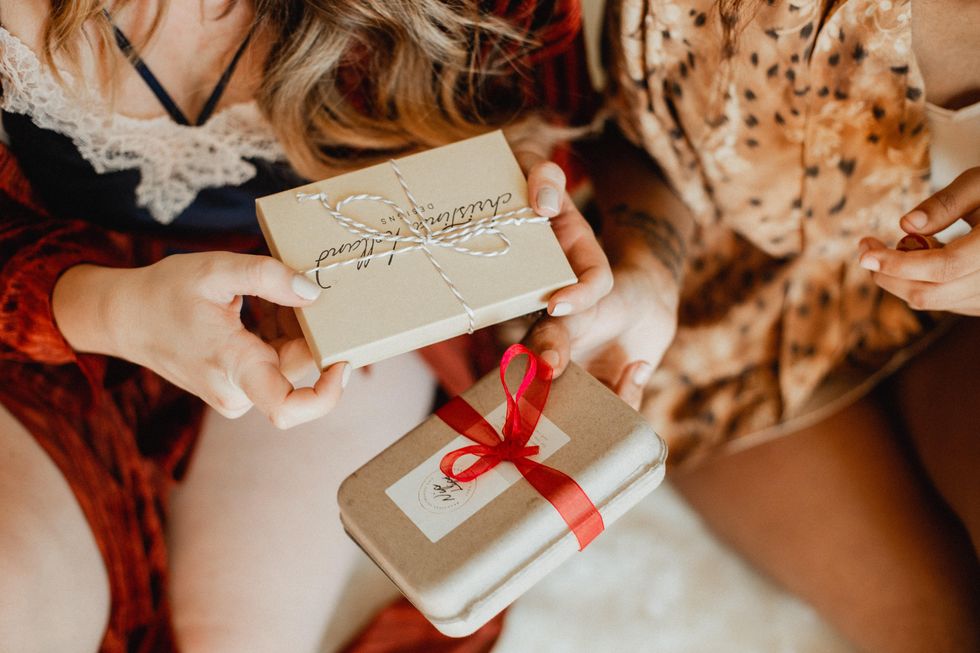 Jackie S via Unsplash
If you got something that you think one of your friends or family can benefit from, why not give it to them? There's no shame in revealing that it was a gift and you don't want it anymore…as long as you aren't re-gifting to the person who gave it to you!
Or, keep the gifts to re-gift at a later date. You never know when you're going to need a last minute gift. You'll thank yourself later.
Attempt a Return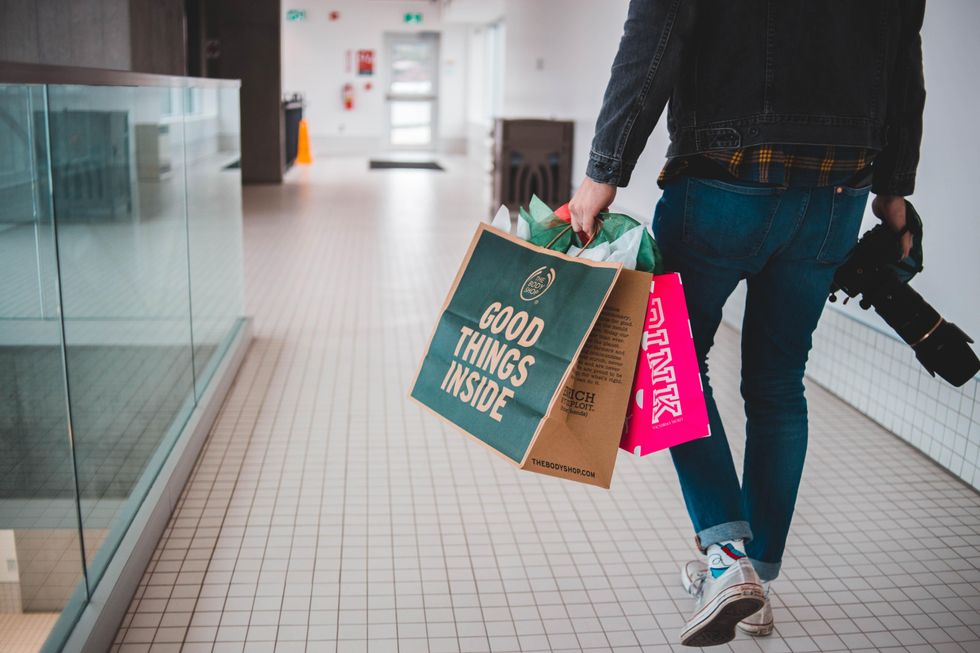 Erik McLean via Unsplash
If your item still has a tag, you can make a valiant effort to return to the store. If you can make your case, many stores won't want to fight you on it. They may be forgiving and grant you store credit at the very least.
Earth Week NYC saw climate activists deftly pivoting from IRL to digital actions. Here's a look at how they did it.
Earth Week NYC wasn't supposed to look this way.
Just a month ago, climate activists were planning a massive in-person rally and a three-day sequence of curated protests in honor of the 50th anniversary of the first Earth Day. Earth Week NYC was meant to recapture the spirit of the first Earth Day celebrations, which took place in 1970 and brought nearly 20 million Americans into the streets, while uplifting the movement's modern and more intersectional demands.
Instead, most of the climate movement's energetic young activists—like most of the rest of us should be—are at home in their houses. But that hasn't stopped them from organizing. Over the past few weeks, a three-day event that was supposed to pull thousands into the streets shifted almost entirely online.
"The Earth Week NYC coalition switched to a fully digital strategy almost overnight once large gatherings were banned in the city," said Ted Bogin, a member of the youth-led climate organization Sunrise NYC. "We built a website, earthweeknyc.com, that allows anyone to fight for climate justice at home with tools and scripts for calling and emailing our elected representatives, among other ways."
Events and actions moved to Instagram, Facebook Live, Slack, and Zoom. In-person office visits turned into email blasts and telephone calls. In preparation, climate activists hosted digital community care workshops, drafted emails, and crafted mutual aid resources and teach-ins.
The themes of each day remained in place as planned. Earth Week NYC consisted of three themed days, each dedicated to a different aspect of climate action. The first day's theme was "Strike," the second day's was "Divest," and the third was "Vote."
On the first day, Earth Day, young organizers took to social media to post images of themselves holding signs, calling for a Green New Deal, a People's Bailout, and other climate and social justice actions. Some activists even banded together for a socially distanced banner drop in New York City.
On the second day, activists lobbied with Stop the Money Pipeline, an organization dedicated to ending Wall Street's support of fossil fuels. Participants were encouraged to make calls to the CEOs of BlackRock, JP Morgan, Chase, and Liberty Mutual, using scripts to request fossil fuel divestment. (One terrifying statistic kept appearing: Wall Street has poured $1.9 trillion into the fossil fuel industry since 2015).
On the third day, which centered around voting, lobbying, and teach-ins, the NYC coalition sent out toolkits full of lesson plans for teachers, asked people to fill out their censuses, and called on everyone to reach out to their representatives and to encourage their friends to vote for climate champions. Championed in part by Fridays for Future, the organization first inspired by Greta Thunberg, Friday's actions (like the rest of the week's) focused on the intersections between social justice and climate change and the vital importance of local, indigenous-led, people-powered action.

All of it was supplemented by a flurry of online activities, including a three-day, all-day live broadcast hosted by the Future Coalition. Featuring politicians like Elizabeth Warren and John Kerry, musicians like Jason Mraz, and hundreds of other superstar activists and musicians, the livestream was a rousing marathon, a display of unity in the face of a brutal pandemic and the looming reality of the climate crisis.
Despite activists' best efforts, the week still suffered from a sense of inevitable disjointedness. But the climate crisis, with all its intersecting forces and causes and consequences, has never been an easy or cohesive thing to fight.
Back in the 1970s, activists were fighting against visible consequences of environmental degradation—rivers in flame, birds falling from the sky—but now we fight against a more invisible but much more insidious monster: rising global temperatures and the inequity that created and continues to perpetuate them.
Still, today's climate activists are used to shifting strategies on a dime and fighting rampant misinformation as well as apathy and inequality.
"Our demands include a people's bailout, prioritizing and funding those who have been hit first and worst by COVID-19 and the current recession, including, but not limited to, Black, Latinx, Indigenous, and low-income communities," reads an op-ed by the Youth Climate Strike Coalition, published last month in Teen Vogue. Additional demands include a Green New Deal that transitions the economy to 100% clean energy by 2030 and the return of stolen Indigenous lands.
Careful not to praise clearing skies or temporarily lowered pollution, the modern climate movement is dedicated to addressing environmental racism and large-scale problems head-on. Gone are the days of recycling and individual guilt. Instead, the modern movement is about collective action in the face of global tragedy.
The climate movement is all about the intersections that tie all things together—the land, the people, the economy, and even the digital world. In a way, perhaps the modern climate movement is uniquely well-suited to online action. "As one of the social media coordinators for the Sunrise NYC hub, I've seen our channels swell in importance and reach as people isolated in their homes connect with us digitally," said Jon Kirsch, an organizer with Sunrise NYC. "It's been tremendously exciting seeing Earth Week NYC take shape the past few months." Perhaps the digital world, which thrives on connection, is an ideal vehicle for the modern climate movement.
Regardless, the movement will not be giving up anytime soon. Populist activists have always been up against shadowy, malicious powers, winning seemingly impossible battles and fighting for justice in the short and long term. Now, more than ever, most agree that change is imperative.
"New Yorkers have made their demands for Climate Justice heard, and the fight will continue on (digitally for now) after Earth Week," said Bluedorn. "Fighting for Climate Justice is more important in this moment than ever, as we fight to reimagine what a more just and equitable world can look like."
For more information and to get involved with the movement, visit https://www.earthweeknyc.com.
This week, Rep. Alexandria Ocasio-Cortez and Senator Ed Markey will be proposing the most ambitious plan to fight climate change yet.
Recycle. Take shorter showers. Turn the lights off.

Over the past several decades, most of us have heard these diatribes repeated over and over, and have perhaps become numbed to these mantras, which promise that tiny droplets of collective action could potentially save the planet from environmental ruination.
It's true that small changes are important, and that each person contributes to the growing levels of waste and pollution that are killing our ecosystems and raising the planet's temperatures so dramatically that Manhattan-size gaps are forming in Antarctic ice. But it's also true that 71% of carbon emissions come from just 100 companies. It's also true that the scale of the crisis has grown unmanageable, and poses an unprecedented threat to human life.
That's where the Green New Deal comes in.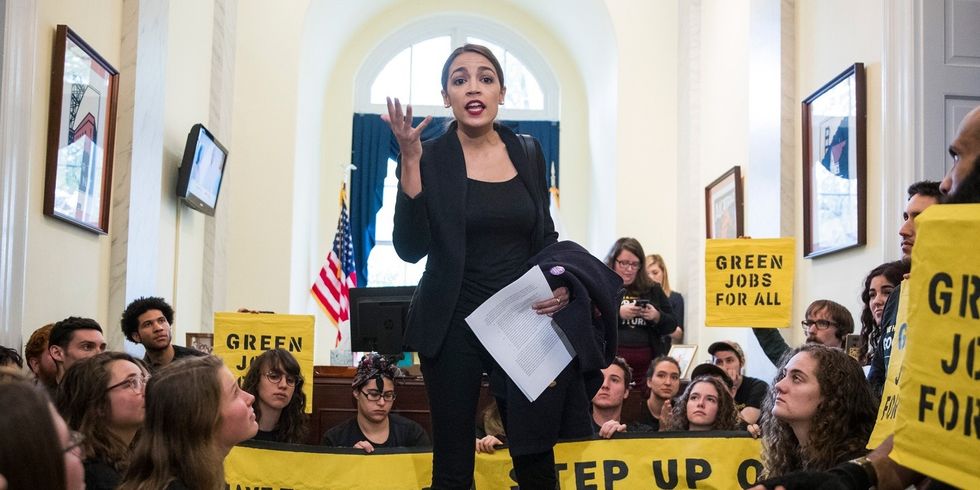 Image via The Intercept
"It's the only plan that matches the scale of the crisis," said Naomi Klein of the proposal, speaking on livestream yesterday night to thousands of activists tuning in across America. The livestream was hosted by the Sunrise Movement, a millennial-founded organization dedicated to supporting and fortifying the Green New Deal, especially as it's proposed in Congress in the coming week. Klein is the author of This Changes Everything, a book that argues that impending climate catastrophe actually presents an extraordinary opportunity to revamp the world's economic systems for the better. "I believe we were born for this moment," she told viewers.

Named after FDR's New Deal—which revolutionized the entire country on a tremendous scale, planting three billion trees and establishing hundreds of national forests in addition to catalyzing widespread economic, agricultural, and social reforms—the Green New Deal seeks to implant reforms on an equivalent scale in a time when it seems like there is no other option.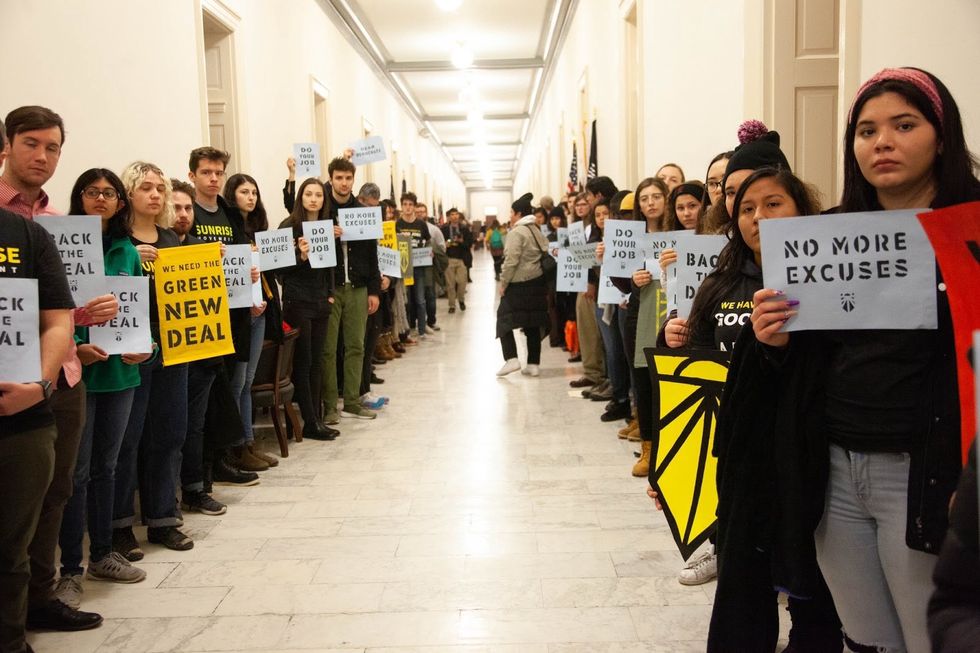 Image via Vice News
The plan has gone through several phases, but the one that's being proposed in Congress this week focuses on several fundamental points. First: achieve net-zero carbon emissions by 2030, and transition to renewable energy on a huge scale through initiatives like the creation of a nationwide electrical grid. Second: institute a living wage for all, in tandem with the creation of unlimited numbers of green jobs. These are the plan's main tenets, but its ideological aspirations stretch much further. It hopes to generate thousands of jobs in the form of start-ups and maintenance, and to start a wave of international trade in the renewable energy sector.

The original plan focused on a switch to 100% renewable energy by 2030, but a recent five-page draft obtained today by Bloomberg didn't mention this point, perhaps as a nod to moderates, though the omission is still subject to change. The draft proposes large-scale investment in green technology, the restoration of threatened lands, waste removal, and "massive growth in clean U.S. manufacturing, removing pollution byproducts and greenhouse gas emissions from that sector as much as technologically feasible."
The term "Green New Deal" is not a new one, though it has been going through different iterations since its inception. It was coined in a 2007 column by Thomas Friedman, and Barack Obama included it in his 2008 platform. Britain also took note, but a surge of Republican/Tory victories stymied its momentum.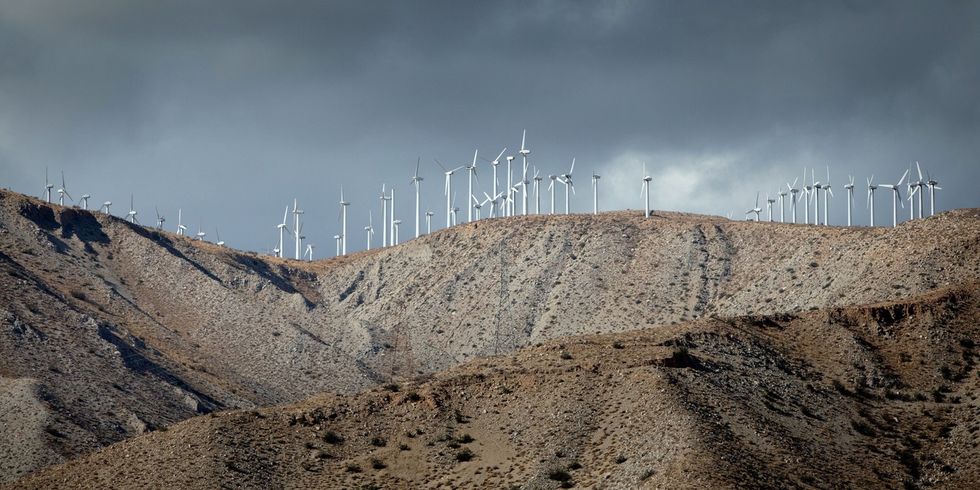 Image via theintercept.com
The GND has found new life in Representative Alexandria Ocasio-Cortez, the Bronx electorate whose rise to political success has been accompanied by widespread social media fame. Ocasio-Cortez showed up in person to support a Sunrise Movement sit-in in Nancy Pelosi's office, demanding the creation of a committee dedicated to developing and pushing the GND, and since then she has become one of its biggest proponents. Now she will be proposing it in Congress this week, alongside Massachusetts senator Ed Markey. The plan has also garnered support from Rep. Ayanna Pressley, as well as 2020 presidential candidates Kamala Harris, Cory Booker, and Bernie Sanders.

The Sunrise Movement began in 2015, when it was founded by climate activists Sara Blazevic and Varsini Prakash, and quickly gained momentum, taking notes from the heady drive of the 1963 civil rights protests of Birmingham, Alabama. Its founders gathered activists, reached out to politicians, and pulled together the finer points of the Sanders campaign and other recent social movements; the successful Pelosi sit-in was the product of months of organizing.
The movement is appealing in a narrative sense: the vision of young people fighting against bloated fossil fuel behemoths has a definite draw to it. There's also the fact that science says the fate of the entire world requires unprecedented global change over the next few years, otherwise catastrophes like Hurricane Sandy and the California wildfires will become the stuff of the everyday.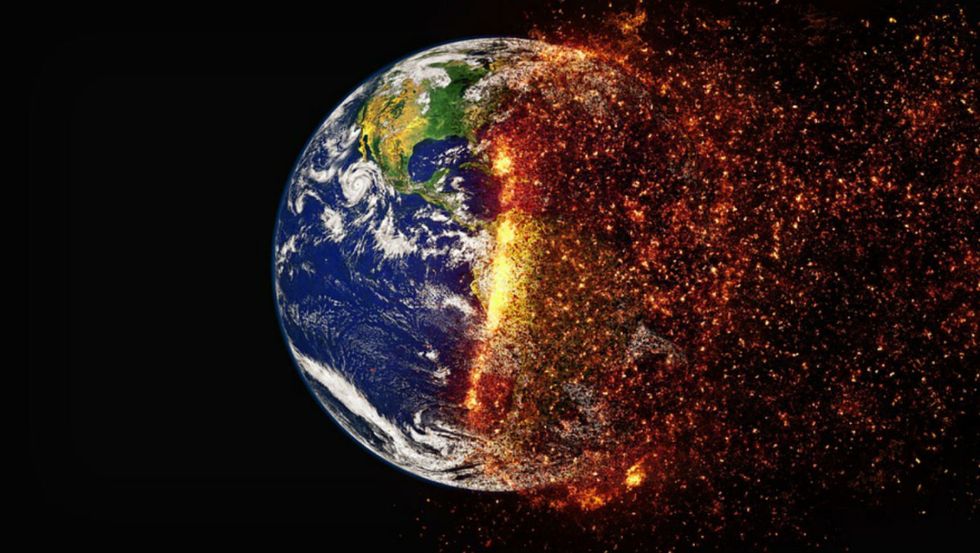 Image via theinsurgent.com
But the GND is still just an idea, and it could remain that way. Its lack of specific policy has been subject to criticism, though an official draft has yet to be unveiled, and conservative news sources have labeled it as a hoax, an amorphous idea without policy to back it.
While the GND might seem like an impossibly ambitious proposition, humans have revamped and reshaped the world before a hundred times over, and we are nothing if not creative and adaptive. We've created technologies that connect the globe and turned empty landscapes to highway-lined cities in a matter of years. Now—unless you like the idea of joining Elon Musk's exclusive Mars colony—it's time to turn all of our collective energies towards the future of the home we share.
70 leading Democrats have signed on in support so far, and momentum is building for its official proposition. The Sunrise Movement is planning on facilitating office visits to congress people across the country this week, as well as a rally in Washington on February 26th.
In an age of doomsday threats and constant headlines about plastic oceans and refugee crises facilitated by environmental droughts, the idea of a Green New Deal—something that could actually, genuinely make a difference that touches every aspect of life—seems like a light at the end of the tunnel. Now it's just a matter of getting there.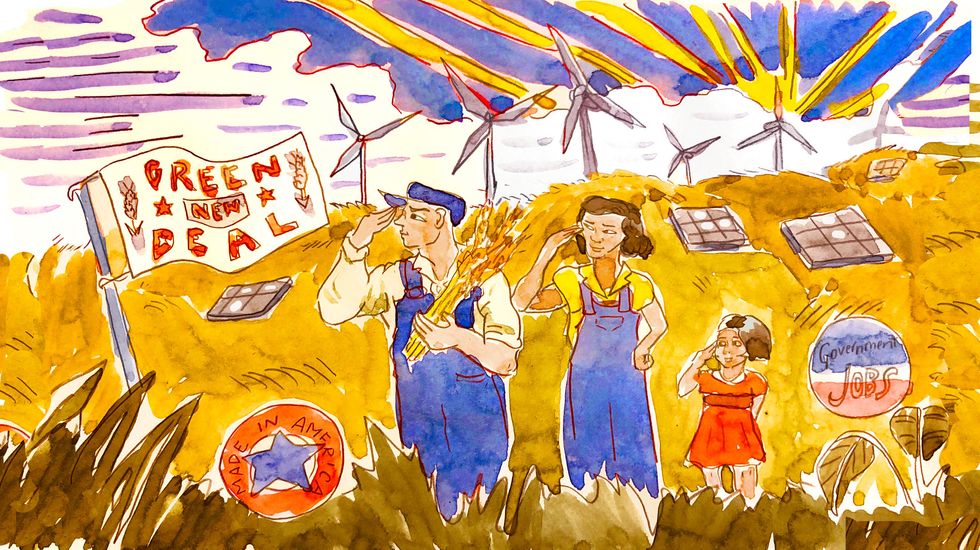 Image via radioopensource.org
Environmental crisis affects the poor and vulnerable at disproportionate levels; it catalyzes mental and physical illness, economic decline, and overall devastation. Irreparable damage has already been done—but the fight is not quite over yet, though time is running out.
---
Eden Arielle Gordon is a writer and musician from New York City. Follow her on Twitter at @edenarielmusic.

---