Let's enlighten ourselves before we engage in class warfare.
Looking out onto the landscape of 2020, we see the makings of a historic year–but not in the best ways. Natural disasters like bushfires, earthquakes, and hurricanes are becoming more common and worsening in intensity, and the divide between the rich and the poor keeps growing. In fact, over 38 million Americans live in poverty. But before we can discuss how to rectify the problem (let alone who's to blame for the institutional failures), we as a culture have a weak understanding of what poverty entails. Some critics mock millennials for not being able to afford iced coffee and avocado toast, while in actuality they're the poorest generation since World War II, having felt the financial strains of a recession and inflation. Meanwhile, elderly boomers are facing dire circumstances as they're looking to retire amidst an economy that can't sustain them.
The problem, of course, is that unless you've been young and coming-of-age under the weight of the economy's institutional failures and also entered the twilight of your life to find your savings unsustainable for modern living, you don't know what those experiences are like.
So before we engage in our next argument about the state of the world, let's enlighten ourselves with these books that illuminate the truth about poverty.
Betty Smith's "A Tree Grows in Brooklyn" (1943)
Betty Smith based her iconic coming-of-age novel on her own experiences growing up in a poor Williamsburg neighborhood. The protagonist's struggles are punctuated with alternating tenderness and bitterness, turning Smith's novel into an American classic.
In 2019, the equivalency of knowledge and power is not just an adage, but a warning. However, an American public that stays defiantly informed can also turn knowledge into hope.
Author Isaac Asimov once said, "There is a cult of ignorance in the United States, and there has always been.
The strain of anti-intellectualism has been a constant thread winding its way through our political and cultural life, nurtured by the false notion that democracy means that my ignorance is just as good as your knowledge." In 2019, the equivalency of knowledge and power is not just an adage, but a warning. However, an American public that stays defiantly informed can also turn knowledge into hope.
Here are 10 books every (informed) American should read:
Travels with Charley: In Search of America by John Steinbeck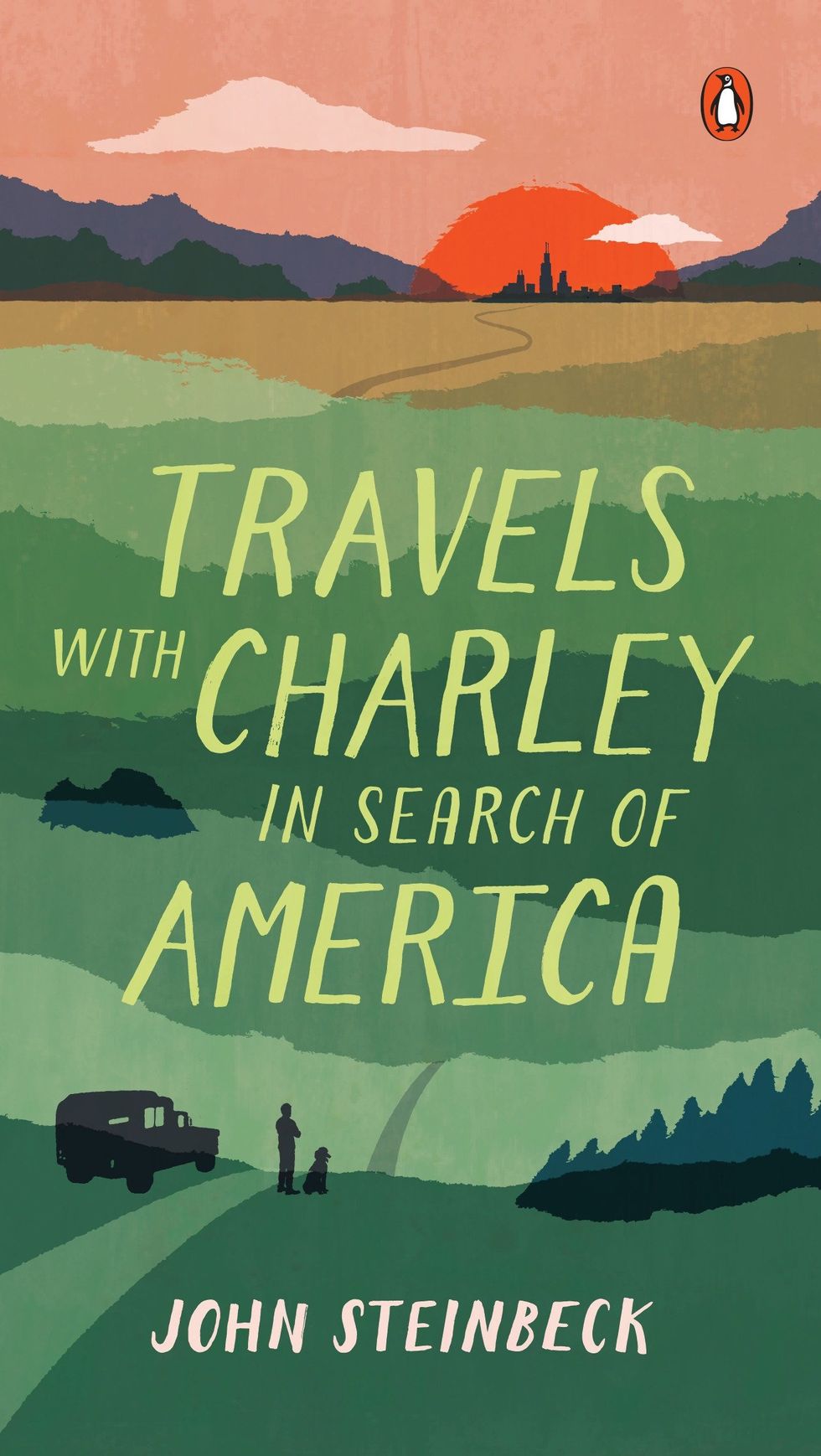 If you don't read the Steinbeck classics, The Grapes of Wrath and Of Mice and Men, you're doing yourself a disservice. But, if there's only one Steinbeck book you do make time for, make sure it's his autobiographical travel memoir of taking his lumbering RV and charismatic dog across America. He makes due with whatever conversation and company he finds, not driven by any great American ambition other than finding moments of connection in a diverse landscape.
Catch-22 by Joseph Heller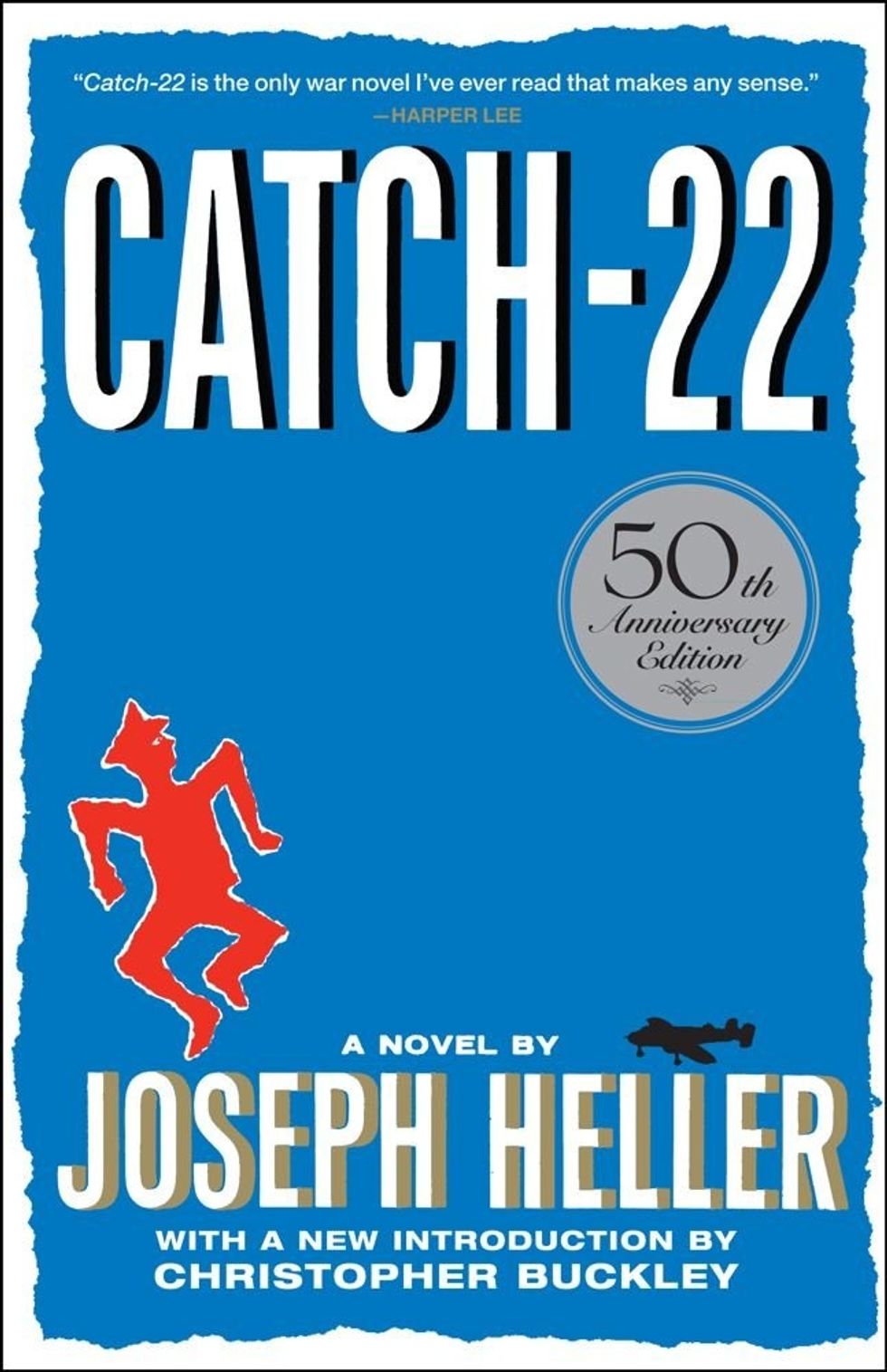 One of America's most loved authors, Heller's humor and biting observations capture the precarity of individualism in the face of war. The foundations of American cynicism and anti-war sentiment are encapsulated in the eponymous bureaucratic rule of Catch-22: "a man is considered insane if he willingly continues to fly dangerous combat missions, but if he makes a formal request to be removed from duty, he is proven sane and therefore ineligible to be relieved."
Frankenstein by Mary Shelley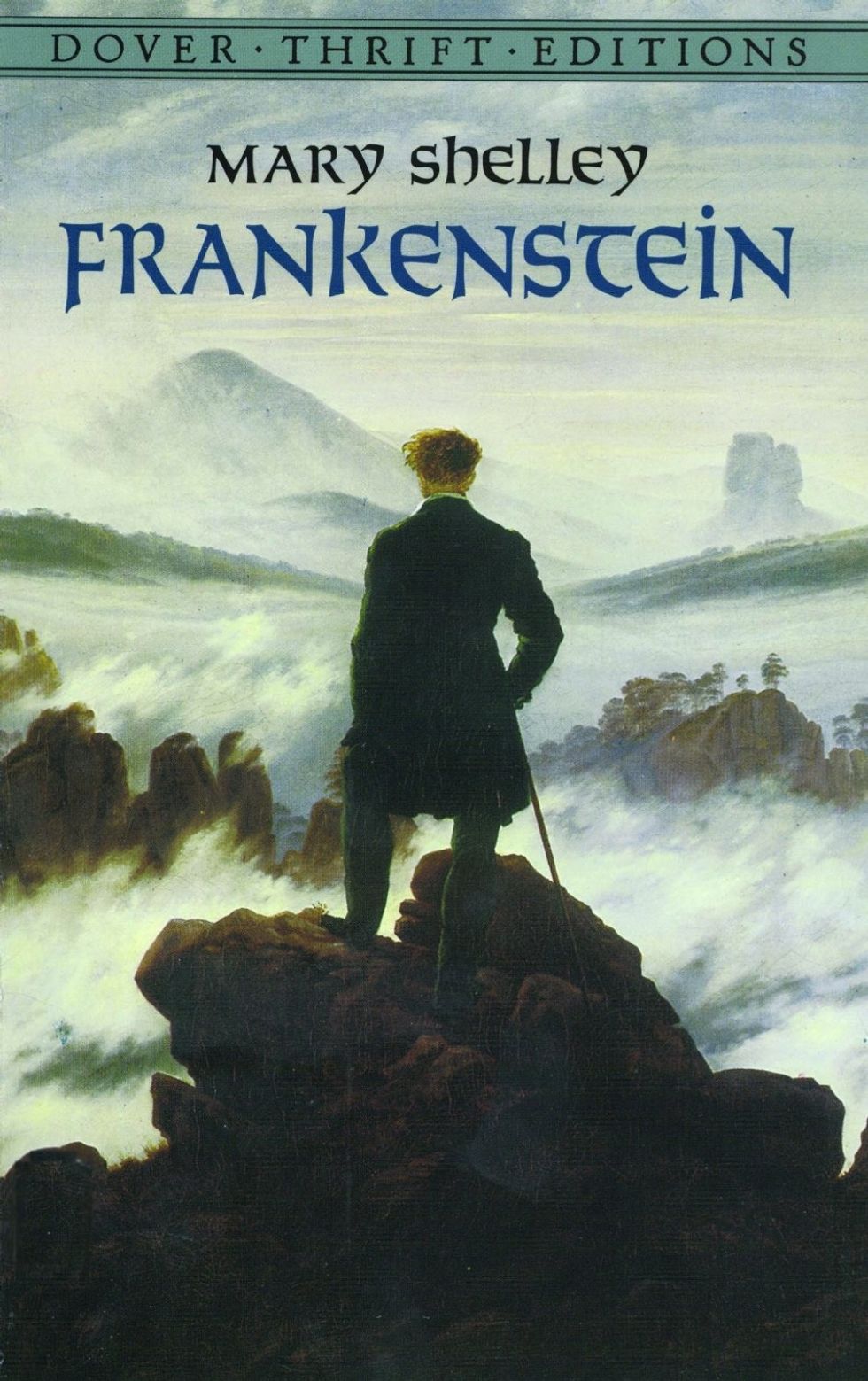 As much as the movie adaptations of Frankenstein's monster are icons in America cinema, the philosophical depths of the novel are sadly lost. Individuality and personal responsibility are two major burdens that neither creator nor creation are capable of managing well. There's also something to be said about the element of spectatorship that Shelley frames the novel with, as the story unfolds through a series of letters and switches narration like a mind-bending Black Mirror episode.
Between the World and Me by Ta-Nehisi Coates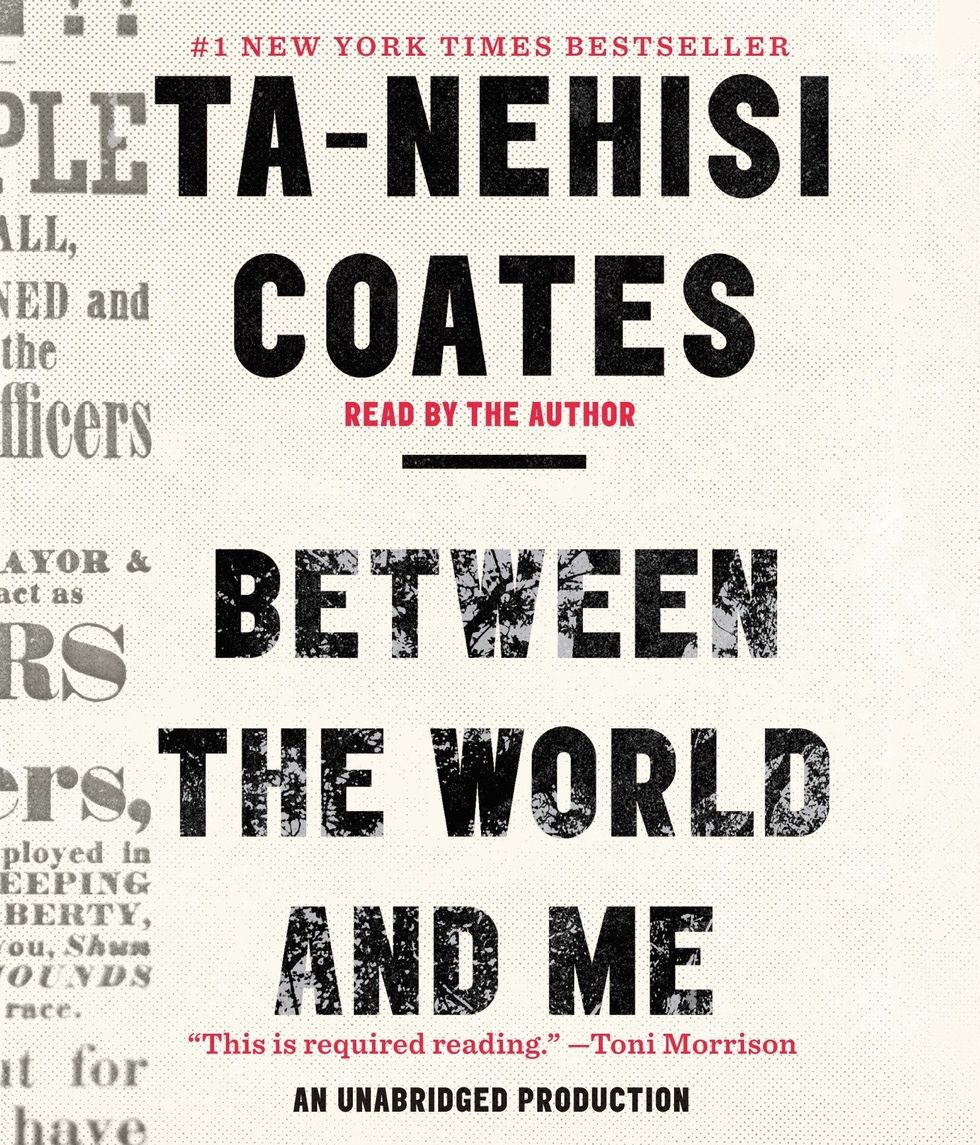 Coates manages to capture both the history and enduring tension of race relations in modern America in what Toni Morrison calls "required reading." Written as a letter to his son, Coates' writing is an alchemy of memoir, oral history, and calls to action. He aims to explore how "Americans have built an empire on the idea of 'Rae,' a falsehood that damages us all but falls most heavily on the bodies of black women and men...What is it like to inhabit a black body and find a way to live in it?"
The Hitchhiker's Guide to the Galaxy by Douglas Adams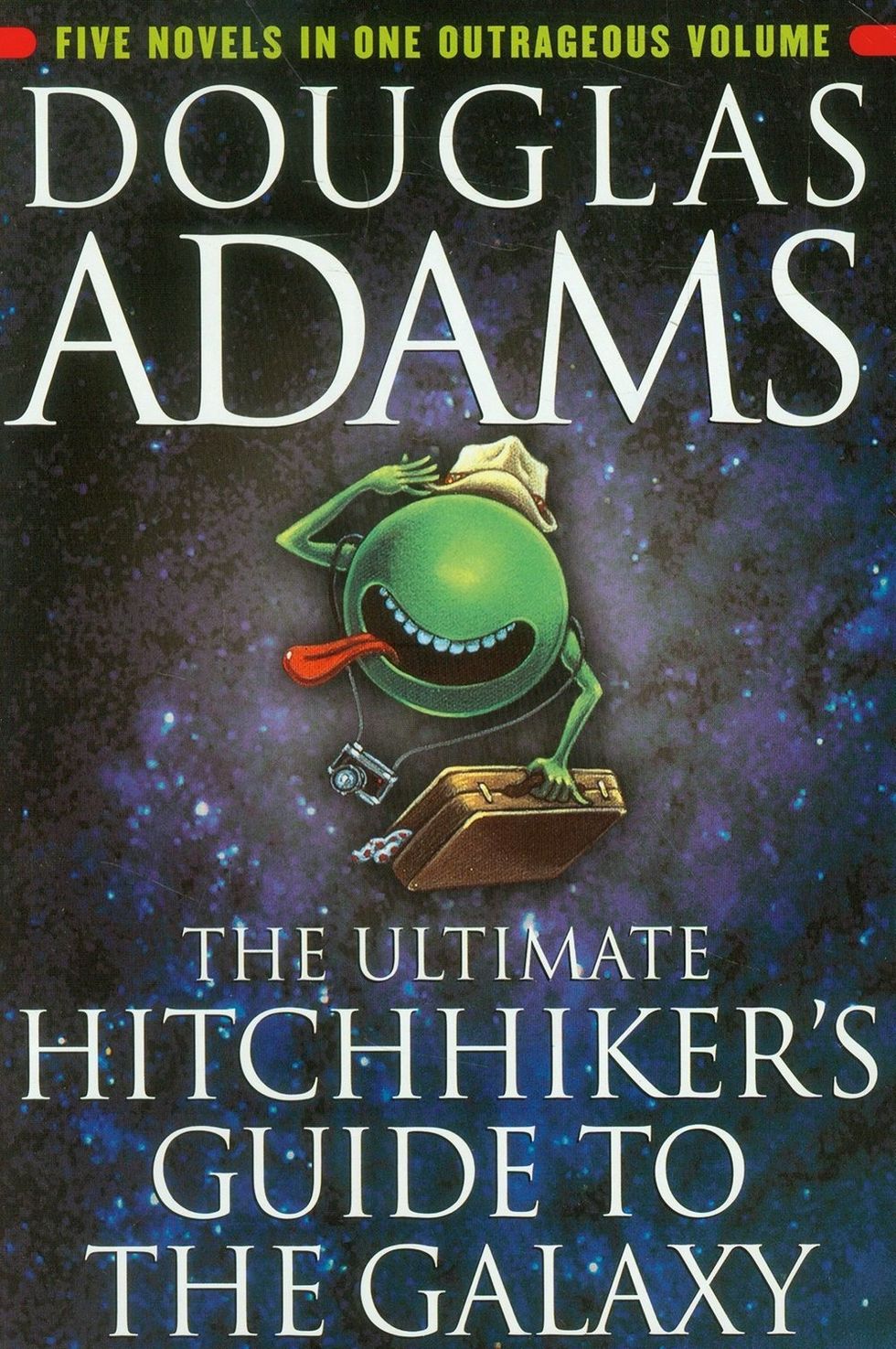 This classic fantasy adventure isn't a political science essay or a philosophical treatise, but the payoff is just as strong–if not stronger. Alienation, otherness, nihilism, and, above all, personal resilience take Arthur Dent through the galaxy after his home (along with the rest of earth) is destroyed one casual morning.
Ender's Game by Orson Scott Card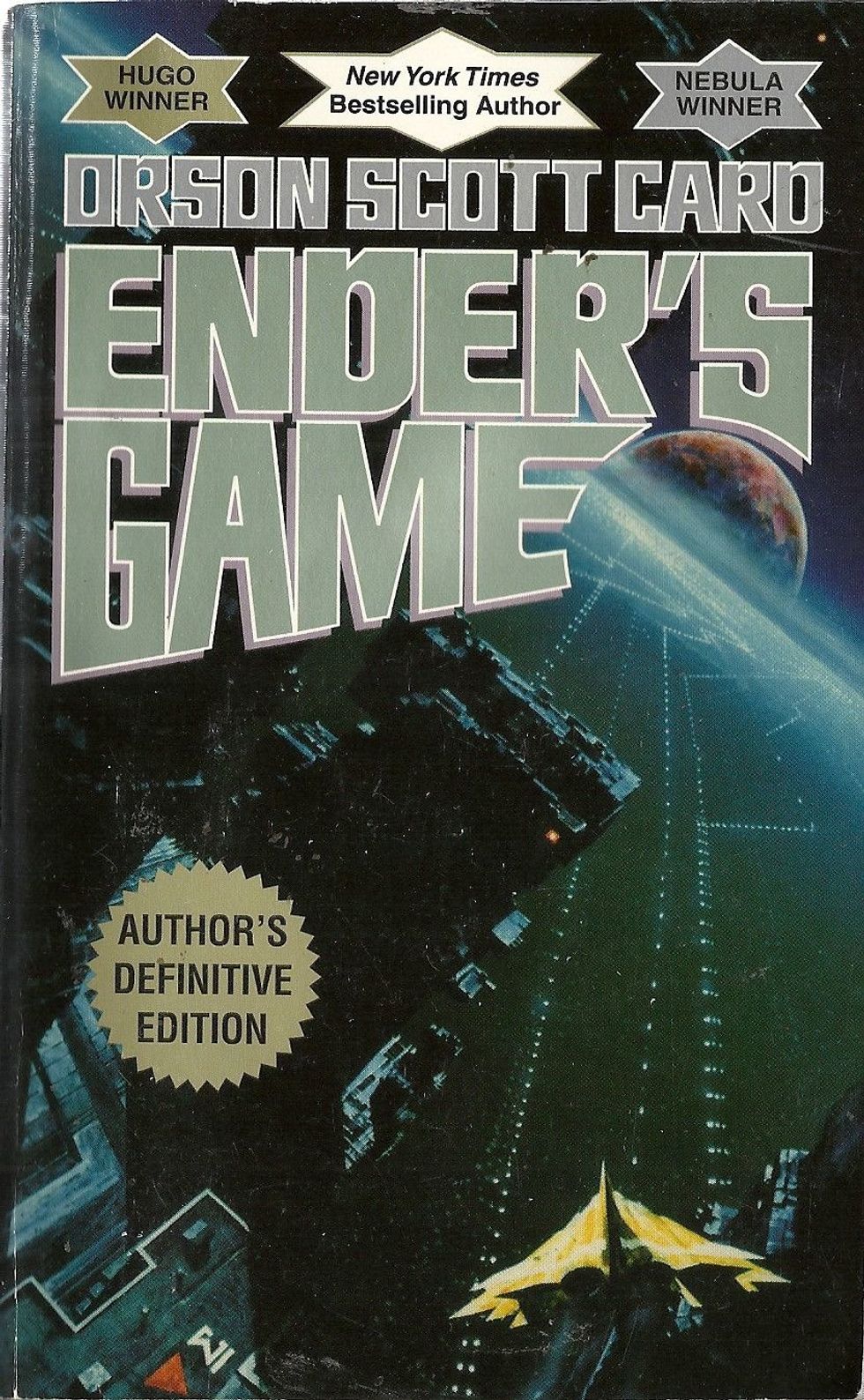 In the same vein, this sci-fi novel is like Machiavelli's The Prince retold as a dystopian space saga. The value of individual innocence in the face of the greater good is challenged. The series explores the moral boundaries of powerful men using innocents as weapons in a war they can't understand.
Bad Feminist by Roxane Gay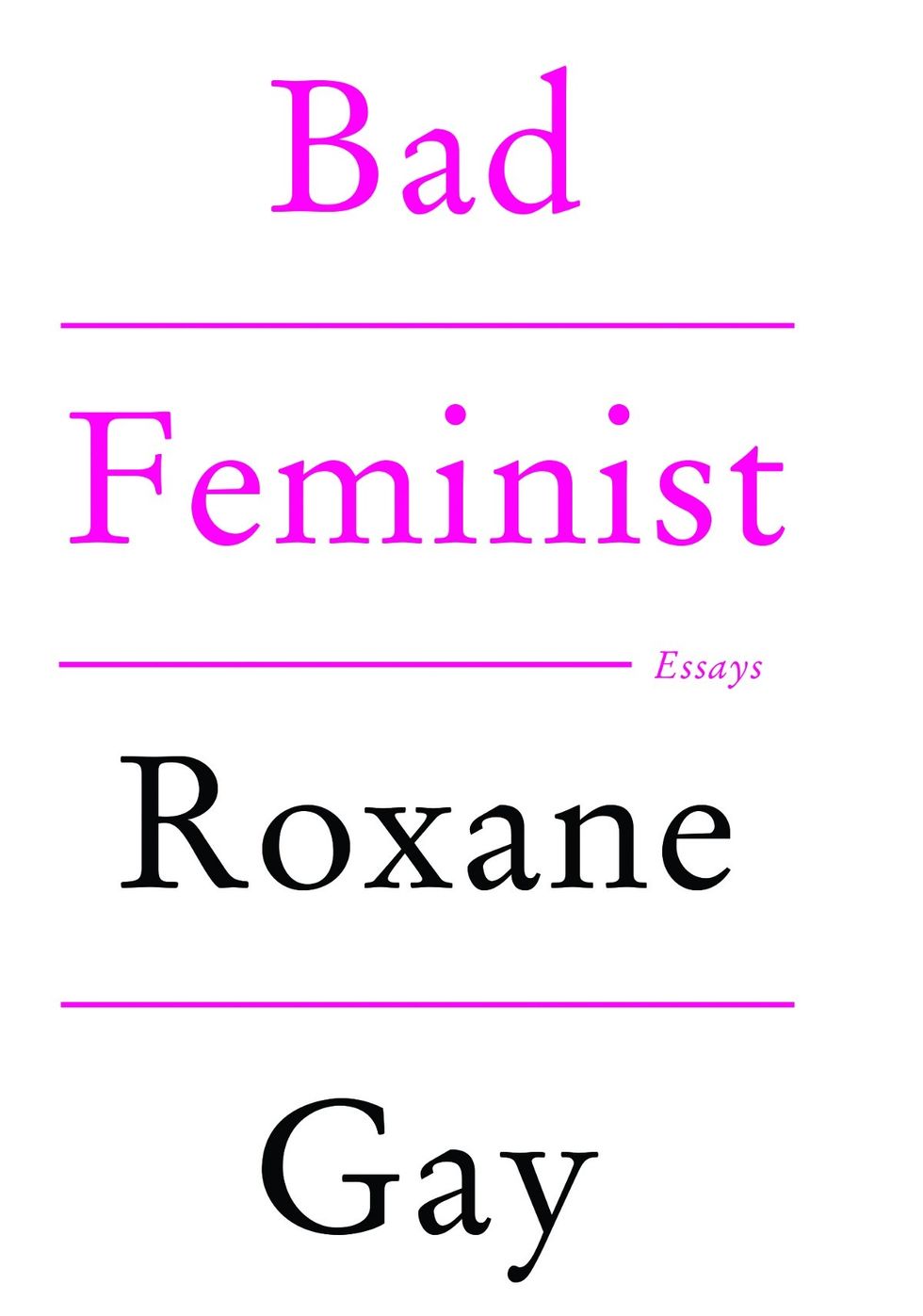 Gray's book of essays explores the contradictions inherent in what we understand modern "feminism" to mean. Mixing humor with sharp observation, Gay targets issues as banal as choosing pink as her favorite color as well as timelessly complex matters such as domestic abuse and abortion.
Fahrenheit 451 by Ray Bradbury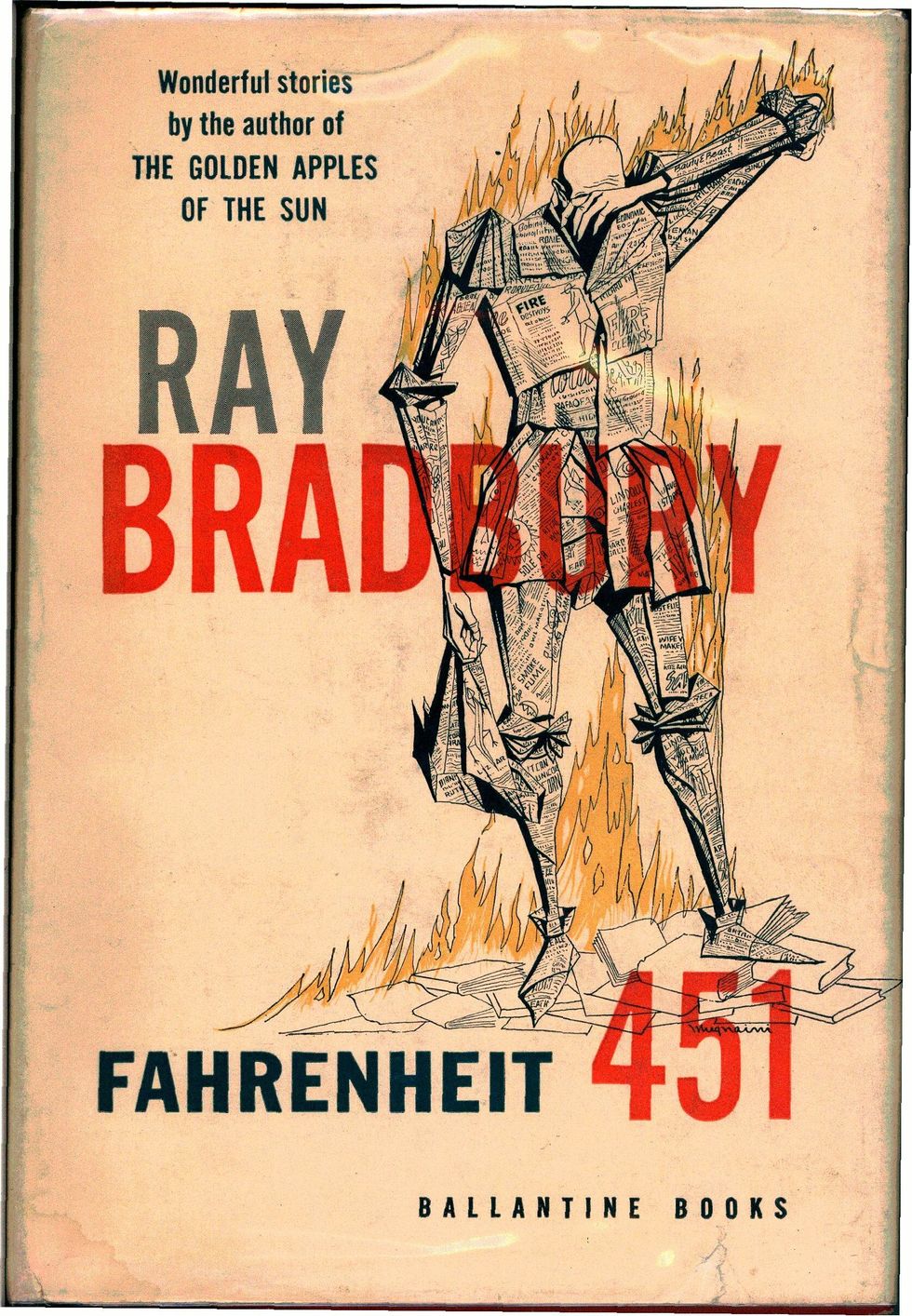 This one also gets named on every list of "books you need to read" because of its plain and eerie predictions of how dependent society will become on media for its opinions and worldview, as well as entertainment.
The Little Prince by Antoine de Saint-Exupéry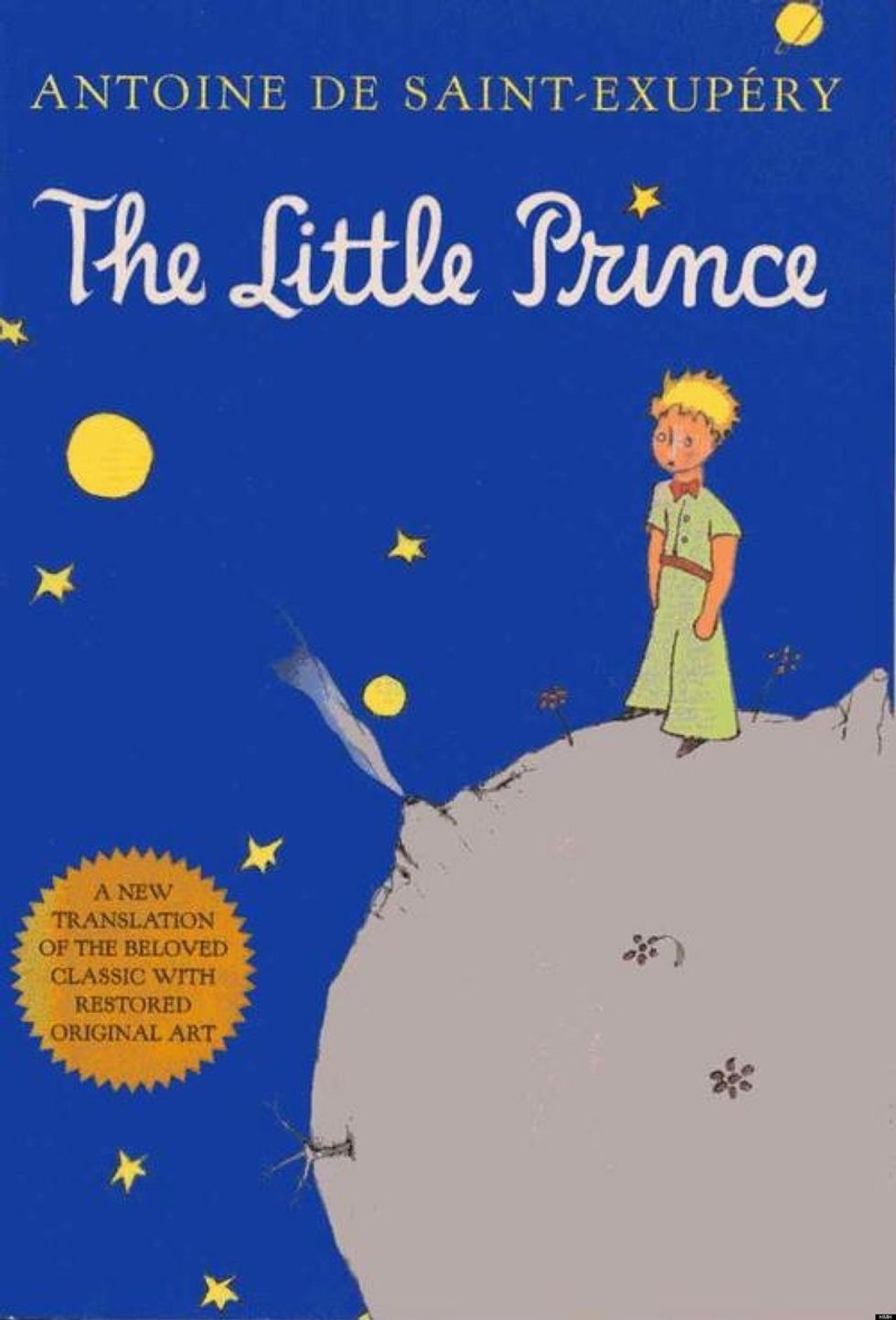 If you can't read the entire canons of solipsism, emotional psychology, and the art of satire, you can absorb the whimsical explorations of The Little Prince. Put simply, a boy prince journeys from planet to planet, each populated by a single adult. His conversations with each one create "a heartfelt exposition of sadness and solitude." Originally written in French, it's universally poetic.
1984 by George Orwell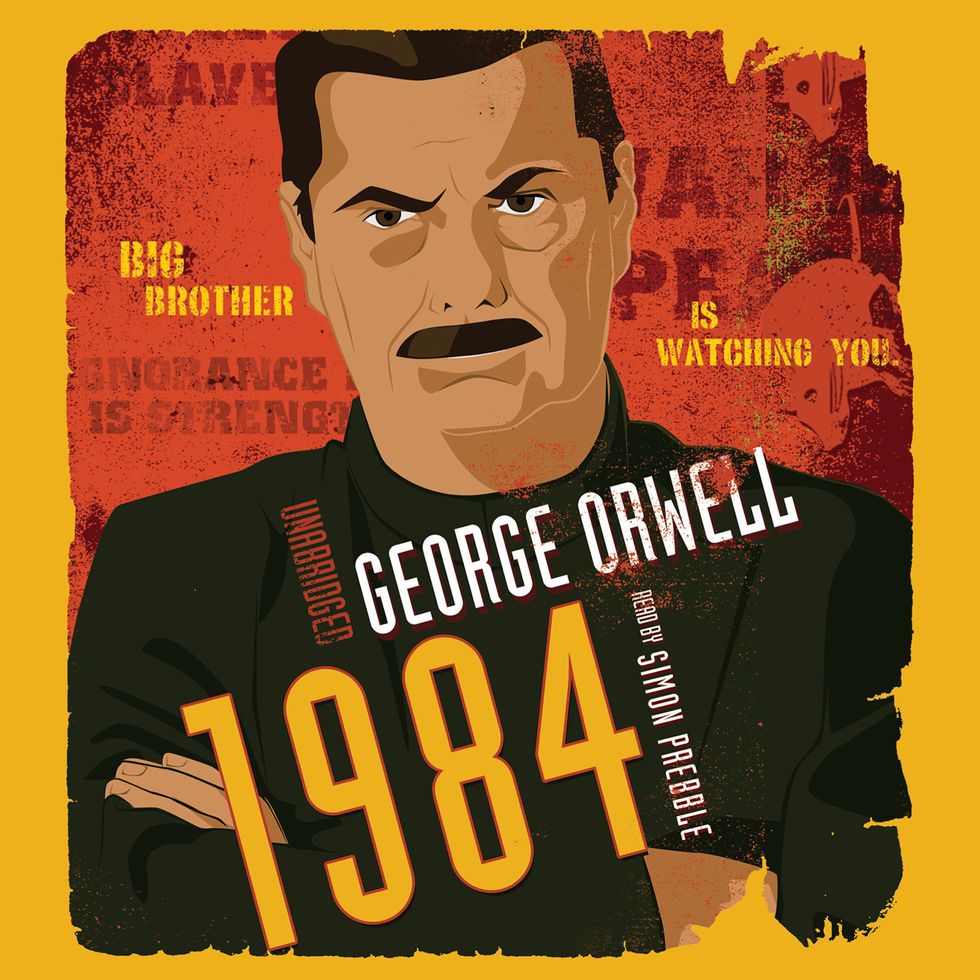 Knowing the references isn't enough with this classic; again, you have to read it for yourself in order to see dystopian America in your mind's eye. From the cognitive dissonance of war crimes to the contradictions of government propaganda, you need to come to your own conclusions about what an Orwellian future looks like.
The legendary journalist was remembered in Colin Broderick's 'The Writing Irish Of New York'
Colin Broderick's new book, The Writing Irish of New York, tells the tales of a talented pool of New York writers who share Celtic blood. In this anthology, pages are split between titans like Oscar Wilde and F. Scott Fitzgerald and lesser-known writers and journalists who spent their careers in the literary trenches. Legendary journalist Jimmy Breslin is decidedly in the latter camp.
Breslin was born in Queens, NY, and his formative years were spent in an unstable, single parent home. It was during this time that he found his voice, developing an off-the-grid style of reporting that gained him a reputation of championing the stories of ordinary, everyday people. Breslin later went on to use his much coveted column to report on stories of working class Americans.
One of Breslin's most famous pieces was published in the New York Herald Tribune, 55 years ago, on November 26th, 1963, days after the assassination of John F Kennedy. While journalists from all across the world descended upon the capital to report on the loss of America's innocence, Breslin went off the beaten path and befriended a gravedigger at Arlington National Cemetery. He spent his time with Clifton Pollard, a 42-year-old WWII Veteran who was earning a mere $3.01 an hour to prepare the final resting place of his fellow serviceman, the President.
By detailing the simplicity of Pollard's life– the attention and care he took to complete such a harrowing task and the deep honor he felt while doing so–Breslin memorialized JFK in a way no other journalist was able to do at the time. He shied from sensationalizing the tragedy and let the sadness be conveyed through an everyday American, someone the country could truly relate to.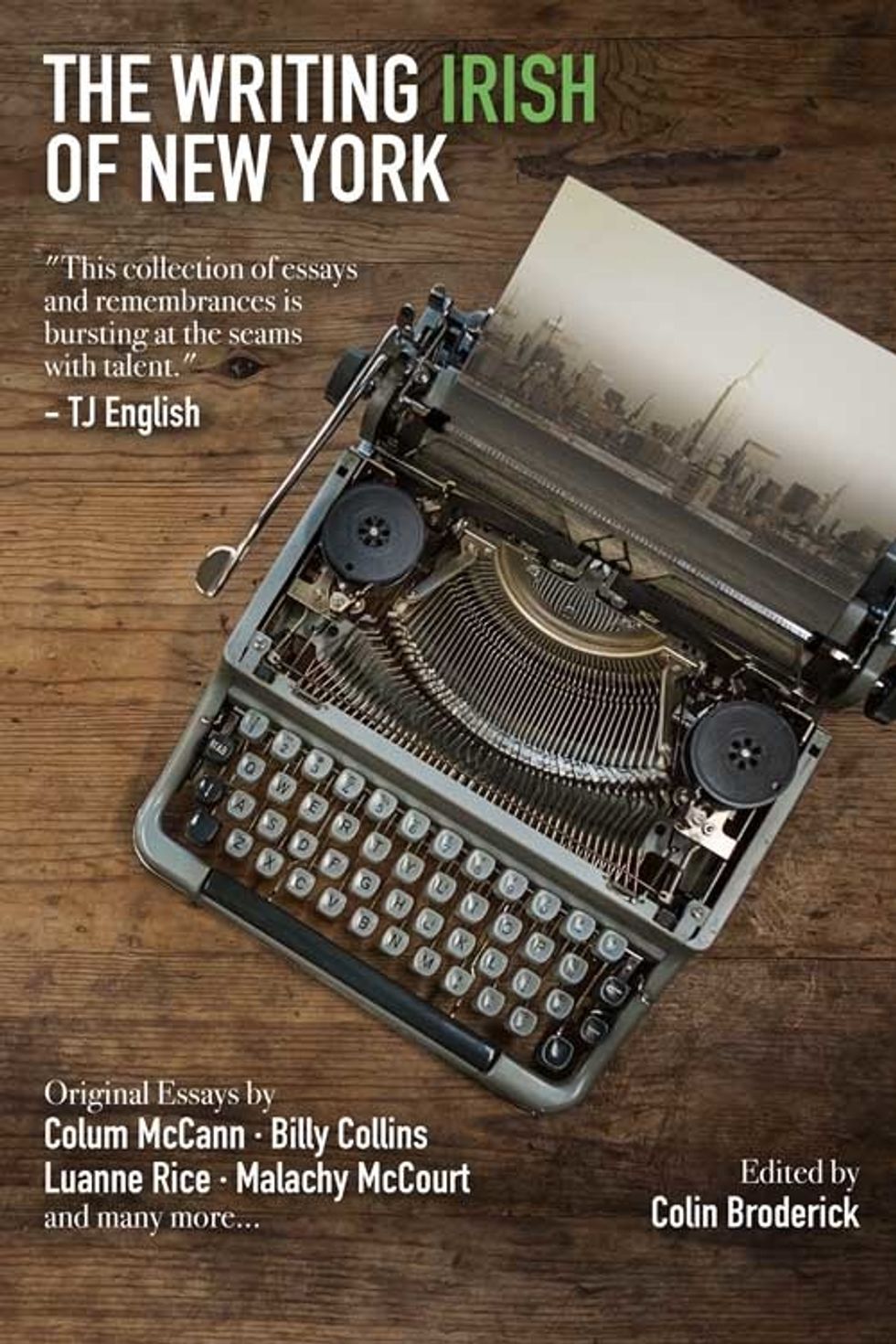 The Writing Irish Of New York by Colin Broderick
It can be hard to put that kind of grief into words, to paint sadness over text, but Breslin did just this. He saw a story where no one else was looking. He saw the necessity in detailing the grief of a nation through the eyes of a man that felt a sense of privilege in serving his Commander-in-Chief one last time. Through Breslin, a gravedigger's tale became one of the most beautiful and moving pieces of journalism ever published, at a time when every other reporter in the world was covering the same beat.

Never far from a story, Breslin was also present when tragedy struck again at the Ambassador Hotel in Los Angeles in June of 68'. America lost another great leader, and the journalist was on the ground, living through the emotion and making sure the story was documented. He later found himself surrounded by controversy again, when the notorious murder, The Son Of Sam, wrote him a handwritten letter which was delivered to his desk, taunting Breslin and complimenting him on his reporting of the killer's crimes. Breslin fought his way to the heart of a story yet again on a cold December night in New York City. Up against a tight deadline and covering what was no doubt the story of the year, Breslin managed to speak to the police officers who answered the 911 call on the night John Lennon was murdered. In his column about the tragedy, he humanized the beloved Beatle, focusing less on the loss of legend and more on the tragedy of yet another person killed on the tough streets of New York City.
Breslin's body of work is a biography of the everyday. He reported on some of the most significant crimes of the last century, and never failed to delve into the real issues at the heart of each tragedy. Breslin earns a place in The Writing Irish Of New York not because of his celtic blood, but for the bravery with which wrote.