Dall-E Mini, the AI-powered text-to-image generator has taken over the internet. With its ability to render nearly anything your meme-loving heart desires, anyone can make their dreams come true.
DALL-E 2, a portmanteau of Salvador Dali, the surrealist and Wall-E, the Pixar robot, was created by OpenAI and is not widely available; it creates far cleaner imagery and was recently used to launch Cosmpolitan's first AI-generated cover. The art world has been one of the first industries to truly embrace AI.
The open-sourced miniature version is what's responsible for the memes. Programmer Boris Dayma wants to make AI more accessible; he built the Dall-E Mini program as part of a competition held by Google and an AI community called Hugging Face.
And with great technology, comes great memes. Typing a short phrase into Dall-E Mini will manifest 9 different amalgamations, theoretically shaping into reality the strange images you've conjured. Its popularity leads to too much traffic, often resulting in an error that can be fixed by refreshing the page or trying again later.
If you want to be a part of the creation of AI-powered engines, it all starts with code. CodeAcademy explains that Dall-E Mini is a seq2seq model, "typically used in natural language processing (NLP) for things like translation and conversational modeling." CodeAcademy's Text Generation course will teach you how to utilize seq2seq, but they also offer opportunities to learn 14+ coding languages at your own pace.
You can choose the Machine Learning Specialist career path if you want to become a Data Scientist who develops these types of programs, but you can also choose courses by language, subject (what is cybersecurity?) or even skill - build a website with HTML, CSS, and more.
CodeAcademy offers many classes for free as well as a free trial; it's an invaluable resource for giving people of all experience levels the fundamentals they need to build the world they want to see.
As for Dall-E Mini, while some have opted to create beauty, most have opted for memes. Here are some of the internet's favorites:
There's no looking back now, not once you've seen Pugachu; artificial intelligence is here to stay.
WORLD
September Time Capsule: A Look Back in History
What's happened in September throughout history? A lot.
Liberty Project Time Capsule: A look back in history at what's happened this month throughout time.
September 1, 1939— At 5.30 a.m., Hitler's armies invaded Poland beginning World War II in Europe. During the invasion, which lasted one month and five days, there were 66,000 casualties, 133,700 wounded, and 694,000 captured.
September 2, 1666— The Great Fire of London (pictured above) began in the house of King Charles II's baker on Pudding Lane near London Bridge. Over the next three days, the fires raged, destroying most of London. Miraculously, fewer than twenty people are reported to have died in the fires.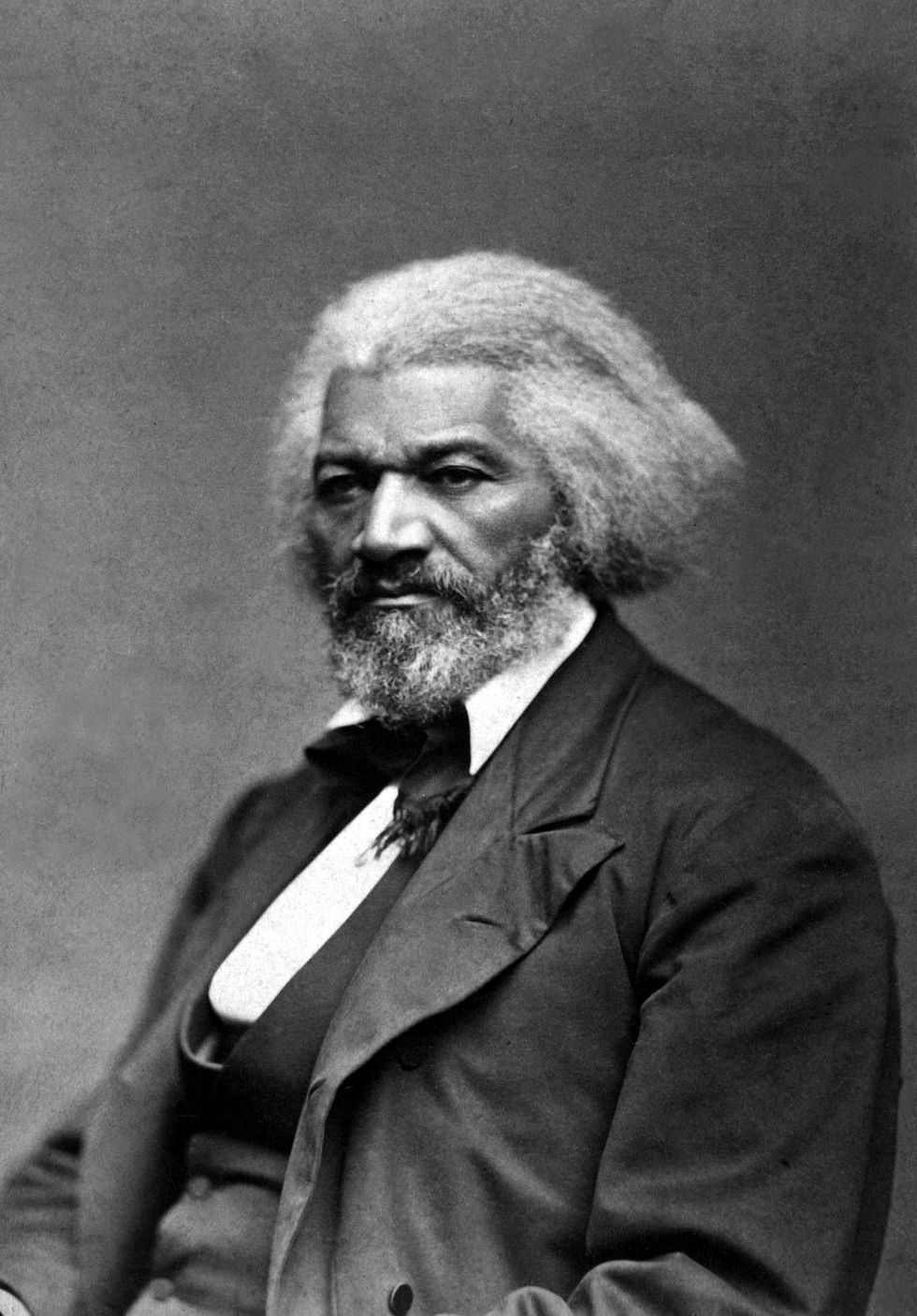 September 3, 1838— In his second attempt to escape slavery, Frederick Douglass boarded a train in Baltimore disguised as a free black sailor. Twenty-four hours after embarking on his journey — in which, he wrote in his autobiography, "Minutes were hours, and hours were days during this part of my flight" — Douglass arrived in New York where he came under the protection of the Underground Railroad.
September 4, 1609— Henry Hudson "discovered" Manhattan. On the same day, nearly two-hundred years later, the city of Los Angeles is founded by the Spanish Governor of California, Felipe de Neve. The original name was El Pueblo de la Reina de Los Angeles (The Town of the Queen of the Angels).
September 5, 1997— Mother Teresa died in Kolkata, India at age 87, where she had lived her life serving those in extreme need — including lepers, the homeless, and the poorest of the poor — through the organization she founded, the Missionaries of Charity. "The most terrible poverty is loneliness, and the feeling of being unloved," she said.
September 8, 1974— A month after resigning the presidency in disgrace as a result of the Watergate scandal, Richard Nixon was granted a full pardon by President Gerald R. Ford for all offenses committed while in office. "It could go on and on and on, or someone must write the end to it," Ford said. "I have concluded that only I can do that, and if I can, I must."
September 9, 1776— The Continental Congress gives our country the name by which we are now known, renaming the United Colonies, The United States.
September 11, 2001— The worst terrorist attack in U.S. history occurred as four large passenger jets were hijacked then crashed, killing nearly 3,000 people. "U.S. Attacked," reads the New York Times coverline the following day. "Hijacked jets destroy Twin Towers and hit Pentagon in day of terror."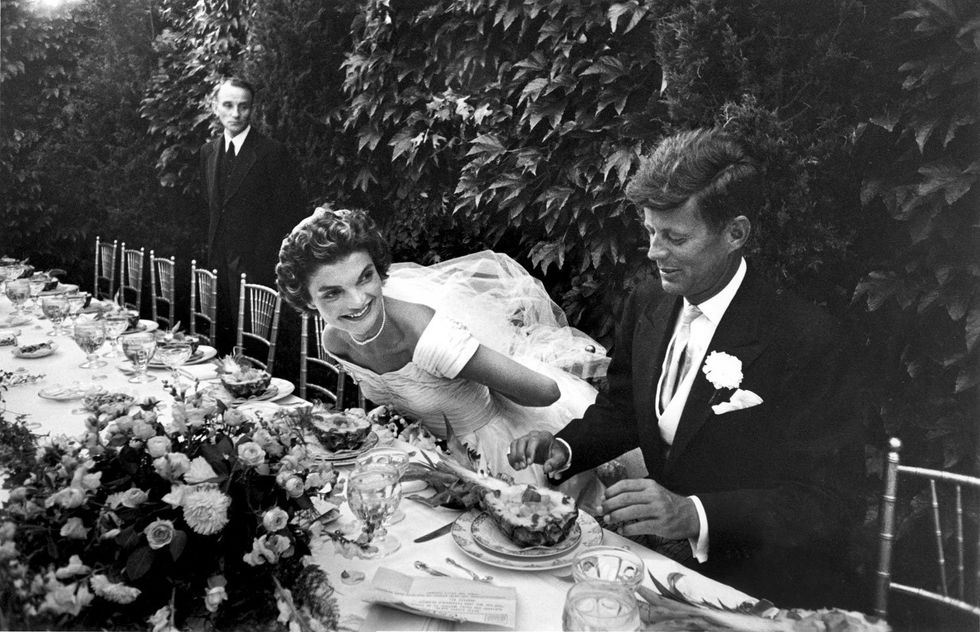 September 12, 1953— In the social event of the season, future president John F. Kennedy, 36, married Jacqueline Bouvier, 24. There were so many guests, it took the couple two hours to greet all of them in the receiving line.
September 14, 1927— Dancer Isadora Duncan was killed in a freak accident when her long scarf became caught in the spokes of a car wheel in which she was riding in Nice, France, strangling her. The same day, fifty-five years later in 1982, Grace Kelly died when her car her car plunged off a winding mountain road in Monte Carlo.
September 16, 1620— The Mayflower departed from England's shores with 102 passengers and a small crew, reaching Provincetown, Massachusetts on November 21st.
September 19, 1893— After two decades of campaigning by the Women's Christian Temperance Union, New Zealand became the first country to grant women the right to vote.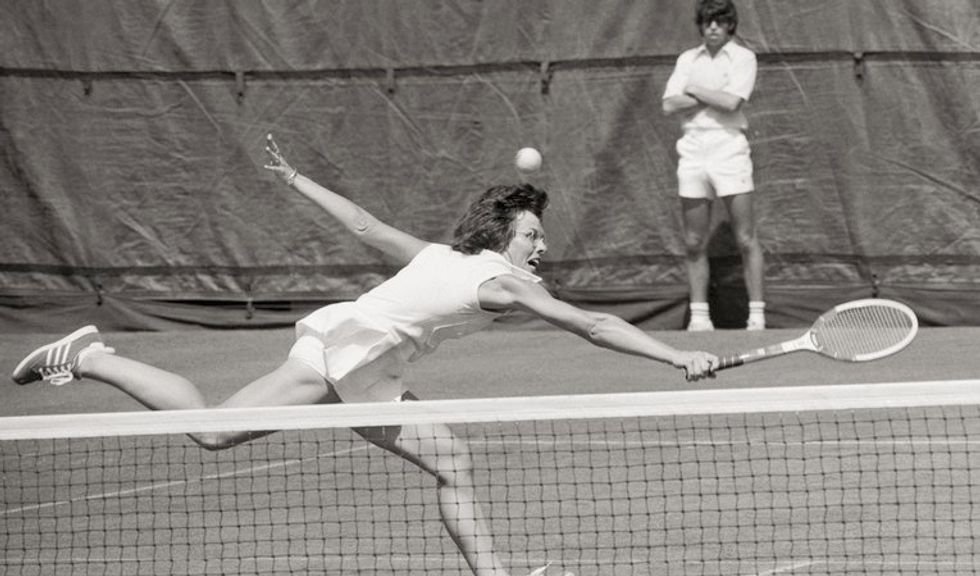 September 20, 1973— At the Houston Astrodome, 55-year-old tennis player Bobby Riggs is defeated in three straight sets by 29-year-old Billie Jean King in the much-hyped "Battle of the Sexes." "Ever since that day when I was 11 years old, and I wasn't allowed in a photo because I wasn't wearing a tennis skirt," Billie Jean King said, "I knew that I wanted to change the sport."
September 25, 1690— The first single and only edition of America's first newspaper, Publick Occurrences Both Foreign and Domestick, appeared in Boston, Massachusetts. The paper was intended to be published monthly, "or, if any Glut of Occurrences happen, oftener." Four days later, on September 29, the paper was shut down by British authorities.
September 30, 1955— Actor, heartthrob, and Rebel Without a Cause, James Dean, died in a head-on collision in California while driving his brand-new Porsche 550 Spyder. He was 24.