Pogues frontman Shane McGowan was an ancient 65 when he died on November 30. Television producer Norman Lear was a youthful 101 when he left this realm on December 5. No doubt his zest for life kept him going for so long – and his zest for controversy.
Norman Lear's work was an integral part of American life in the second half of the 20th Century. Television programs like Maude, Sanford and Son, and The Jeffersons dragged television out of the 1950s and into the real world. As Variety states: "Lear's shows were the first to address the serious political, cultural and social flashpoints of the day – racism, abortion, feminism, homosexuality, the Vietnam war – by working pointed new wrinkles into the standard domestic comedy formula. No subject was taboo: Two 1977 episodes of All in the Family revolved around the attempted rape of lead character Archie Bunker's wife Edith."
All in the Family, which ran on CBS from 1971 to 1979, typified the clash of generations. Middle-aged bigot Archie Bunker – played by Carrol O'Connor – was a right-wing King Lear in Queens, raging at the radical changes in society. Archie didn't let ignorance get in the way of his opinions; once he argued that people who lived in communes were communists. The thing is, the old dog was actually capable of learning new tricks. Archie never evolved into any kind of saint. But over the nine seasons "Family" aired, experience taught Archie the benefits of listening to (and respecting) viewpoints far different from his own.
All in the Family was the jewel in Lear's crown, but don't forget the highly popular shows One Day at a Time (which featured Bonnie Franklin as a divorcee raising two daughters in the Midwest) and Mary Hartman, Mary Hartman (with Louise Lasser as the titular figure in a parody of soap opera conventions). Good or bad, Lear's work was never indifferent.
More recently, you may have heard about Lear's lively activism. His TV shows were themselves arguments for free and unfettered speech, and Lear supported a slate of liberal causes. In 1981 he founded People for the American Way. The organization's website describes the ways that PFAW has "engaged cultural and community leaders and individual activists in campaigns promoting freedom of expression, civic engagement, fair courts, and legal and lived equality for LGBTQ people."
Lear's life was a long and fulfilling one. In 1978 he was given the first of two Peabody Awards, the most prestigious award in television. "To Norman Lear," it reads, "...for giving us comedy with a social conscience. He uses humor to give us a better understanding of social issues. He lets us laugh at our own shortcomings and prejudices, and while doing this, maintains the highest entertainment standards."
A pioneer, a gadfly of the state, a mensch. To paraphrase a lyric from All in the Family's theme song, "Mister, we could use a guy like Norman Lear again."
What's happened in September throughout history? A lot.
Liberty Project Time Capsule: A look back in history at what's happened this month throughout time.
September 1, 1939— At 5.30 a.m., Hitler's armies invaded Poland beginning World War II in Europe. During the invasion, which lasted one month and five days, there were 66,000 casualties, 133,700 wounded, and 694,000 captured.
September 2, 1666— The Great Fire of London (pictured above) began in the house of King Charles II's baker on Pudding Lane near London Bridge. Over the next three days, the fires raged, destroying most of London. Miraculously, fewer than twenty people are reported to have died in the fires.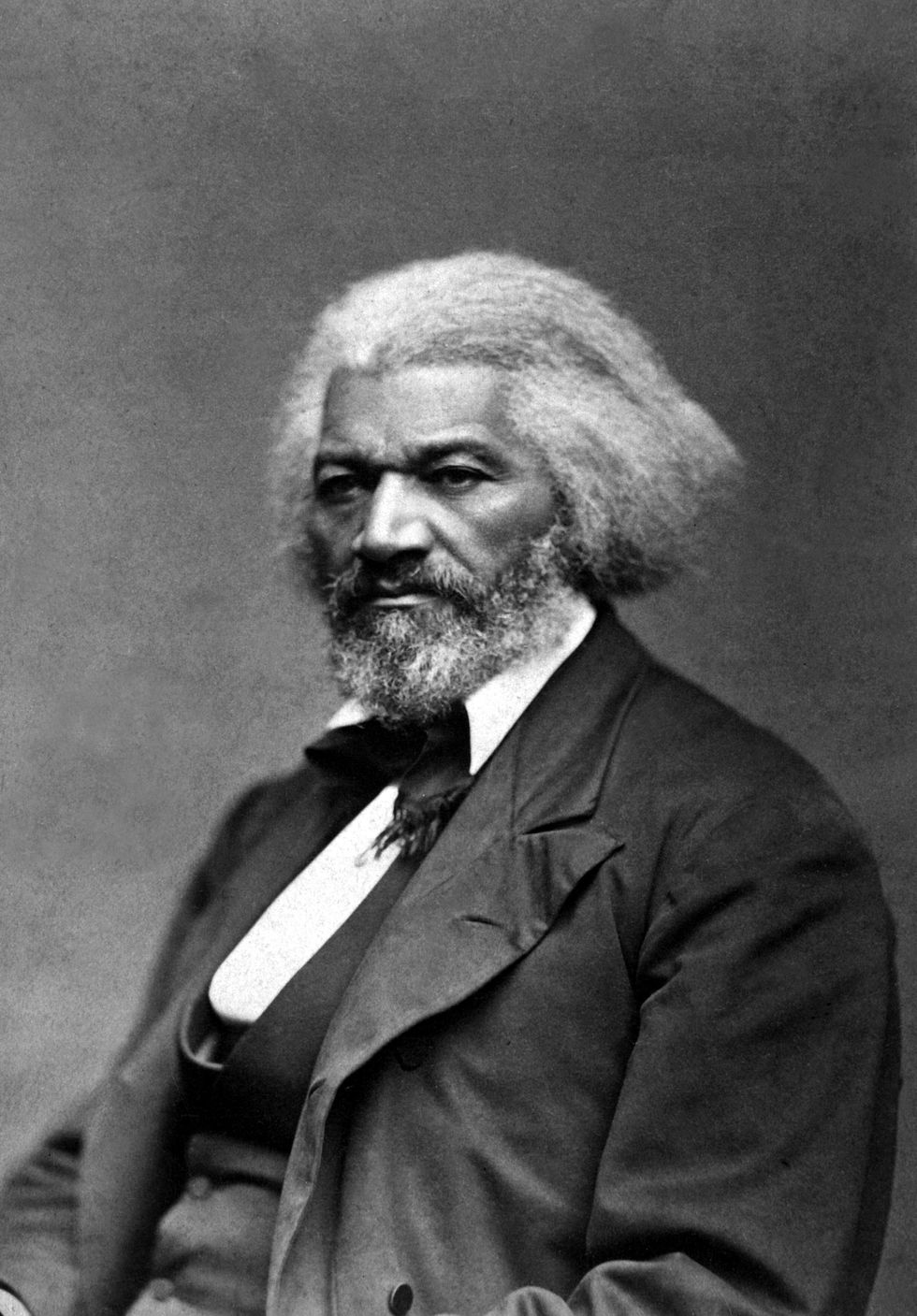 September 3, 1838— In his second attempt to escape slavery, Frederick Douglass boarded a train in Baltimore disguised as a free black sailor. Twenty-four hours after embarking on his journey — in which, he wrote in his autobiography, "Minutes were hours, and hours were days during this part of my flight" — Douglass arrived in New York where he came under the protection of the Underground Railroad.
September 4, 1609— Henry Hudson "discovered" Manhattan. On the same day, nearly two-hundred years later, the city of Los Angeles is founded by the Spanish Governor of California, Felipe de Neve. The original name was El Pueblo de la Reina de Los Angeles (The Town of the Queen of the Angels).
September 5, 1997— Mother Teresa died in Kolkata, India at age 87, where she had lived her life serving those in extreme need — including lepers, the homeless, and the poorest of the poor — through the organization she founded, the Missionaries of Charity. "The most terrible poverty is loneliness, and the feeling of being unloved," she said.
September 8, 1974— A month after resigning the presidency in disgrace as a result of the Watergate scandal, Richard Nixon was granted a full pardon by President Gerald R. Ford for all offenses committed while in office. "It could go on and on and on, or someone must write the end to it," Ford said. "I have concluded that only I can do that, and if I can, I must."
September 9, 1776— The Continental Congress gives our country the name by which we are now known, renaming the United Colonies, The United States.
September 11, 2001— The worst terrorist attack in U.S. history occurred as four large passenger jets were hijacked then crashed, killing nearly 3,000 people. "U.S. Attacked," reads the New York Times coverline the following day. "Hijacked jets destroy Twin Towers and hit Pentagon in day of terror."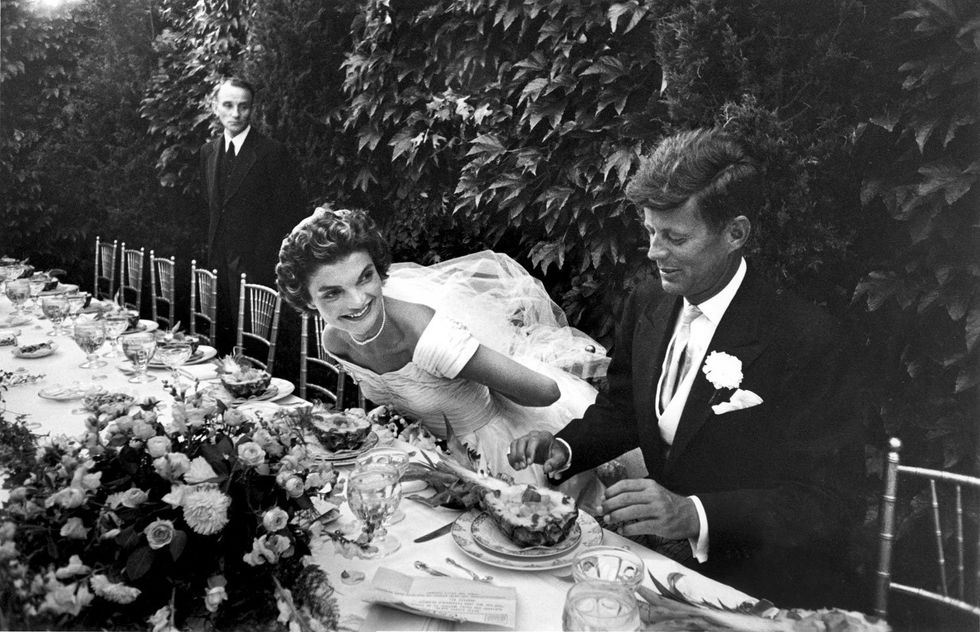 September 12, 1953— In the social event of the season, future president John F. Kennedy, 36, married Jacqueline Bouvier, 24. There were so many guests, it took the couple two hours to greet all of them in the receiving line.
September 14, 1927— Dancer Isadora Duncan was killed in a freak accident when her long scarf became caught in the spokes of a car wheel in which she was riding in Nice, France, strangling her. The same day, fifty-five years later in 1982, Grace Kelly died when her car her car plunged off a winding mountain road in Monte Carlo.
September 16, 1620— The Mayflower departed from England's shores with 102 passengers and a small crew, reaching Provincetown, Massachusetts on November 21st.
September 19, 1893— After two decades of campaigning by the Women's Christian Temperance Union, New Zealand became the first country to grant women the right to vote.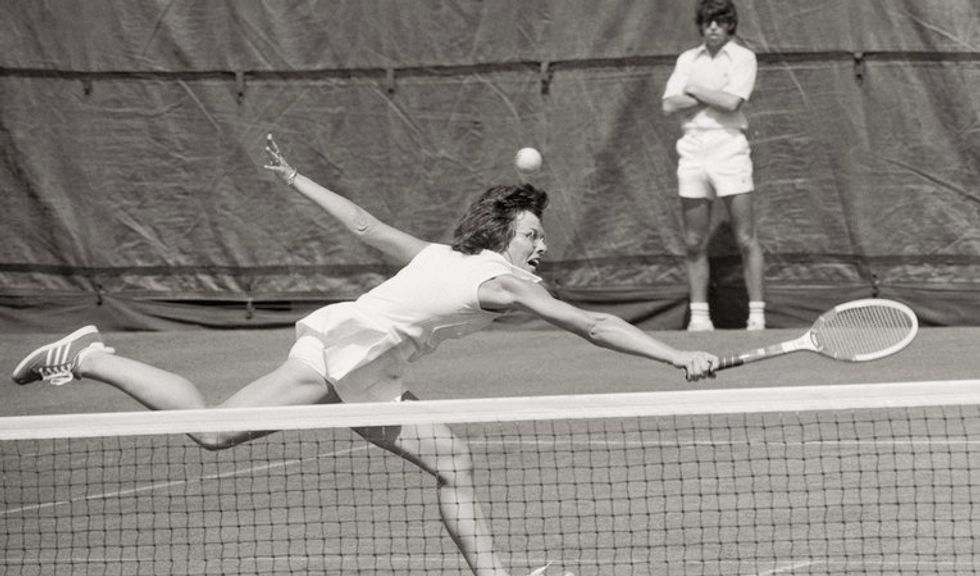 September 20, 1973— At the Houston Astrodome, 55-year-old tennis player Bobby Riggs is defeated in three straight sets by 29-year-old Billie Jean King in the much-hyped "Battle of the Sexes." "Ever since that day when I was 11 years old, and I wasn't allowed in a photo because I wasn't wearing a tennis skirt," Billie Jean King said, "I knew that I wanted to change the sport."
September 25, 1690— The first single and only edition of America's first newspaper, Publick Occurrences Both Foreign and Domestick, appeared in Boston, Massachusetts. The paper was intended to be published monthly, "or, if any Glut of Occurrences happen, oftener." Four days later, on September 29, the paper was shut down by British authorities.
September 30, 1955— Actor, heartthrob, and Rebel Without a Cause, James Dean, died in a head-on collision in California while driving his brand-new Porsche 550 Spyder. He was 24.
The sounds of the summer don't have to just be the cries of your enemies...
There was a time when, if a leader of a nation wanted to speak to their people, they could just hop on the radio and instantly be transported into every living room. Nowadays, politicians –– democrat and demagogue alike –– have to fight to be heard above the unending noise of social media, where the inane musings of a citizen's friend is given equal time as whatever pronouncement they (the politicians) wish to make. Increasingly, this has led to attention-starved politicians engaging in some previously unimaginable behavior, in a seeming attempt to not just compete with your online friends, but become one of them.
The current U.S. President has eschewed the official White House statement in favor of stream-of-consciousness tweeting that resembles some kind of fridge poetry for Tea Party uncles. His predecessor, CoolDadPresident™ Barack Obama, realizing that Roosevelt's fireside chat shtick wouldn't work with the kids, did something different. Realizing that music is both a Thing That Humans Generally Like and a excellent signifier of cultural literacy, the White House published a series of summer playlists curated by the President that combined tracks from some up-and-coming artists (Courtney Barnett's, "Elevator Operator" made an appearance) with undeniable classics like Miles Davis' "Flamenco Sketches".
But why should elected leaders be the only ones who get to cut a mixtape? What about the outcasts of the global order; the ones who everyone avoids at UN meetings? Don't dictators love to dance too? According to The Guardian, the answer is yes, at least in the case of Bashar Al-Assad, whose iTunes purchase history reveals that even the Syrian autocrat is not immune to the charms of LMFAO's "I'm Sexy and I Know It". Years of brutal civil war has left Al-Assad's image somewhat tarnished (war crimes will do that), so perhaps he should find some time in-between barrel-bombing sessions to reveal the softer side of himself; the Bashar who, like any regular loving husband, sends Blake Shelton songs to his wife. Yes, he may have given the order to shell Homs into glass that same day, but it's a start.
So, in the spirit of the humble profession of providing PR advice to despots, I have compiled what I think is a perfect summer playlist fit for any established or prospective authoritarian; one that is sure to give them a much-needed image boost, as well as providing a few helpful tips along the way:
Track 1: "Who Wants the World" by The Stranglers
Before you can even begin to throw that tyrannical power around, you've got to have the ambition to take it. The Stranglers' 1980 new wave classic should get you pumped up for some putsch-ing. "Who waaaants the world?" You do.
Track 2: "Cruel" by St. Vincent
Any dictator worth their salt knows that, even with ambition, seizing and maintaining their positions can't be done with a clean pair of hands. That's okay though, the lilting melodies of Annie Clark should be cool enough to help you drown out the screams you hear in your head.
Track 3: "SHAME" by Young Fathers
So you've taken power, but something feels off, right? People really seem to not like you. Sure, you might've "disappeared" half their family, but your "dodgy dealings just got deadly", it's nothing to be ashamed of. In fact, they should be the ones who are ashamed. Sing it with me: "What a shame on you/Where's your gall when it's a shame on you?"...
Track 4: "Illicit Fields" by Ka
Being a dictator can be tough, but it can have its perks, even if they might be a little blood-stained. Mixing sweeping melodies and punchy samples, Ka's Honor Killed the Samurai depicts the grey moral territory of life on the margins, where there is very little time for sweeping generalizations like 'good' and 'evil'. It's a seismic work, and sure to provide lots of cool credibility when you invite some influencers over to one of your six places to listen to it on vinyl. Just don't sound too into it when you're singing the hook: "Hate's well known/It's that love I'm unfamiliar with".
Track 5: "Rasputin" by Boney M
With all of this good publicity, you're probably going to be so tied up giving interviews and re-tweeting praise fromNew York Times op-ed columnists that you'll need a reliable henchman to run the affairs of state in your stead. Just make sure that he's at least somewhat qualified. Oh... he's a womanizing cult leader who may or may not be sleeping with your wife? Eh, I'm sure everything will be fine. Plus, his song is so catchy.
Track 6: "The Partisan" by Leonard Cohen
The henchman thing didn't work out, there's rebellion in the air. It'll be okay though; just study this legendary Résistance hymn and you'll get to know your enemy. A bit of Cohen should also help you court some hipsters to your side, and he once published a book of poems entitled Flowers for Hitler, which sounds like a dictator-y thing to bring to a meeting with Hitler. There is something eerily sleep-inducing about the way that Cohen strums through a song that is so saturated with sadness and death; it's enough to make you ignore the wind that's blowing...
Track 7: "Sinnerman" by Nina Simone
There's really nothing that dictators obsess about more than the pursuit of immortality. Obtaining a permanent place in history, whether it be through building palaces, empires, or body counts, is kind of the dictator thing. But, as Simone herself once noted, "time is the dictator of us all," and there's a certain justice that, in the end, everyone fears. This winding, ten-minute symphony of a song is probably Simone's greatest work, and her engine-like piano playing and rhythmic vocals are the perfect accompaniment to some vigorous exercise; the kind of exercise that you'd get from say, running away from an angry mob. Turn it up, tyrants –– time to figure out "where you're gonna run to"...
As July 4th creeps closer and closer thoughts of freedom and independence start to circulate. The 4th, marking the United State's independence from Great Britain in 1776, is celebrated across the country with cookouts, fireworks and the good ol' red white and blue. Here are a few other significant acts for the sake of liberty that occurred in July:
July 2, 1964 - President Lyndon B. Johnson signs the civil rights act of 1964. This induction prevented employment discrimination against race, sex, color, religion or nation of origin. The law was initially proposed by John F. Kennedy, who was unable to pass the act due to his assassination in 1963. Johnson then took responsibility for the continuation of said civil rights reform, signing the act in 1964 in front of many invited guests, including Martin Luther King Jr.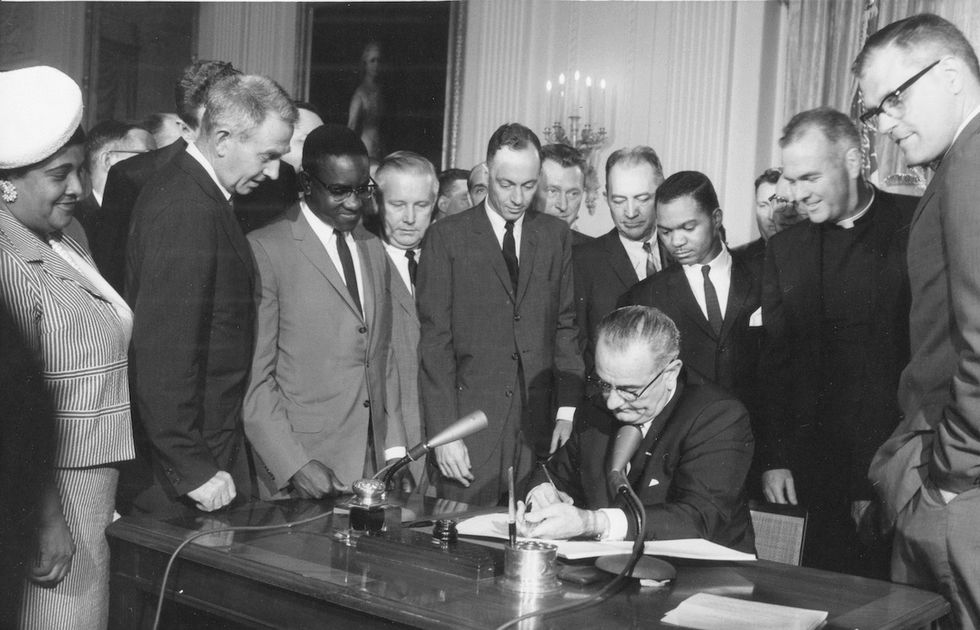 Lyndon B. Johnson signs the civil rights act of 1964 in front of spectators
July 5, 1946 - French Designer Louis Reard released a skimpy, two piece swimsuit of his own creation, dubbed the "bikini". While the bikini was not the first two piece swimsuit, it was the first to show great amounts of skin in an attempt to represent the feeling of freedom after World War II.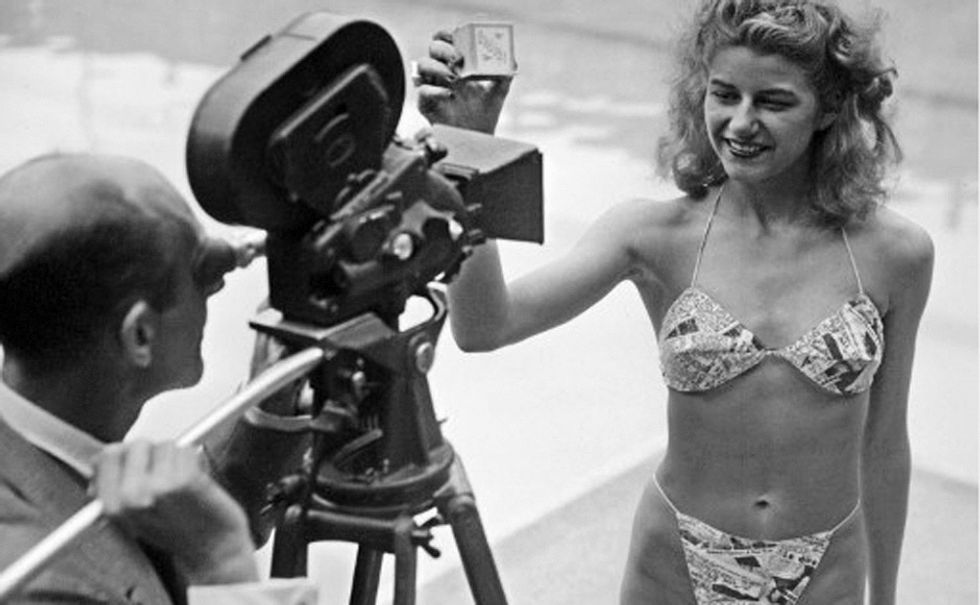 Louis Reard photographs Micheline Bernardini modeling the first bikini
July 5, 2016 - Alton Sterling, a 37 year old African American man, is shot dead by two caucasian police officers in Baton Rouge, Louisiana. The police were called to report a man in a red shirt threatened another man with a gun outside of his convenience store. Upon his arrest, officers were attempting to control Sterling's arms when he supposedly reached for the gun in his pocket. Sterling was killed due to several gunshot wounds in the chest and back. The controversy surrounding the case sparked several protests, as it is believed Sterling was shot with unjust reasoning. Its still up for debate.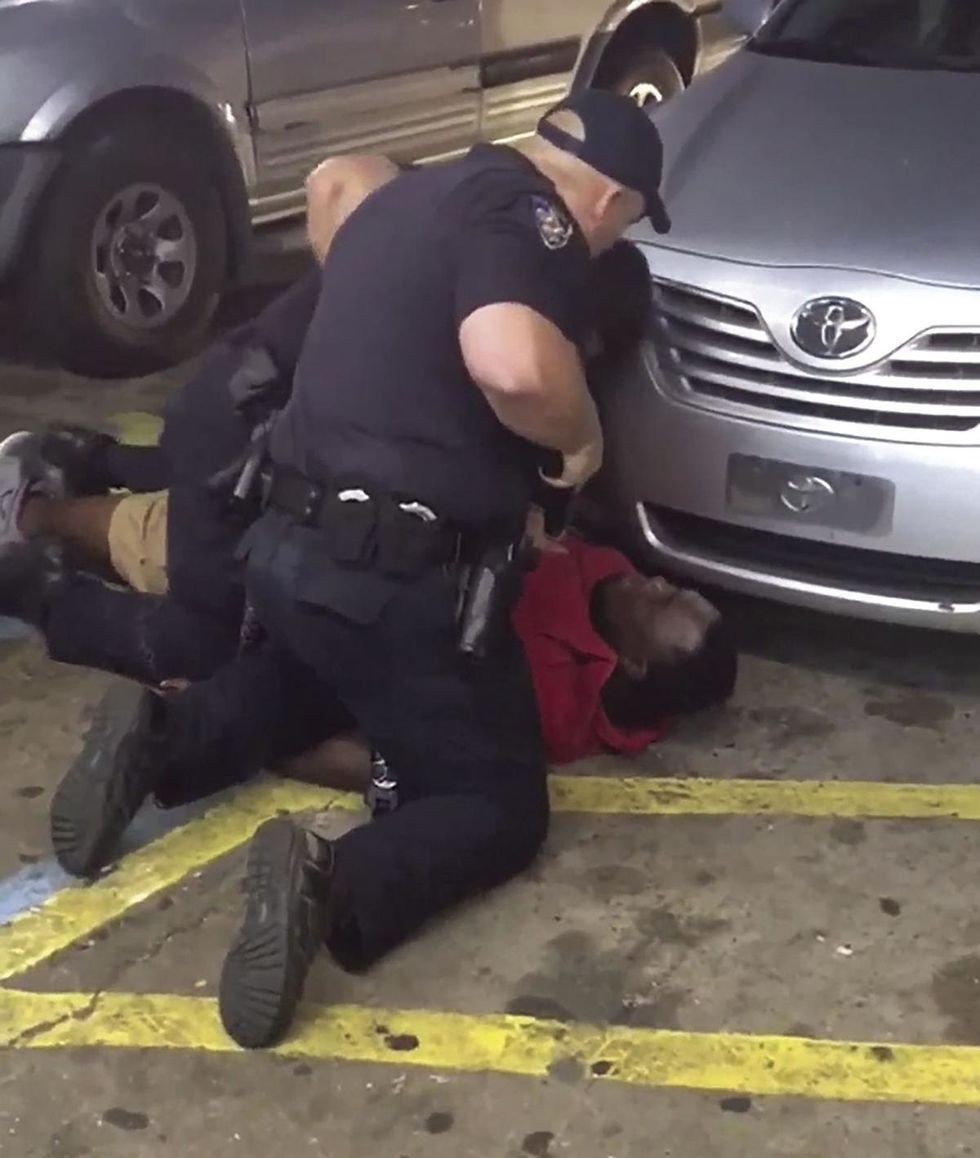 Alton Sterling pinned down by two police officers shortly before he is shot
July 7, 1972 - On this day in history, JoAnne Misko and Susan Malone were the first two women to be sworn in as FBI agents. Previously, the position had solely encompassed male occupants, but with the induction of L. Patrick Gray as acting director of the FBI, came the opportunity for women to take the stage as special agents for the Federal Bureau of Investigations.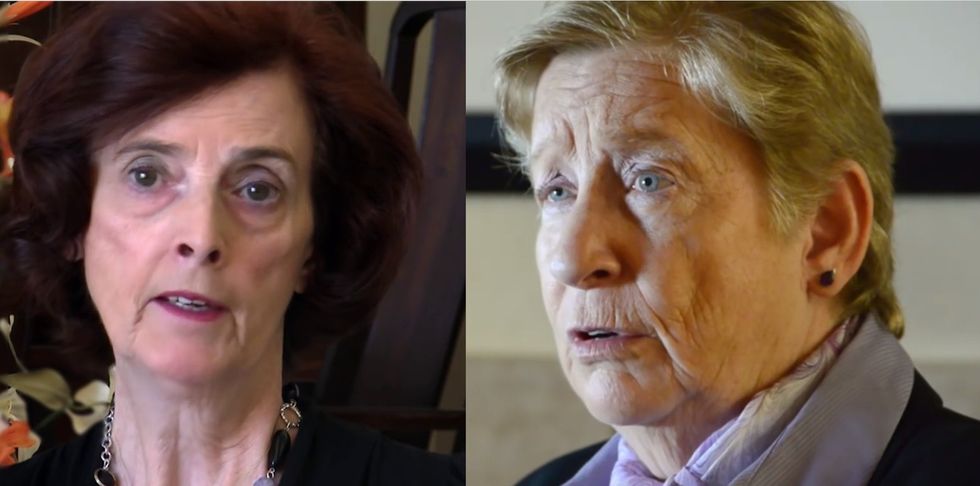 JoAnne Misko (left) and Susan Malone (right) speak on their experience as the first two female FBI agents
July 18-23, 1966 - For five seemingly endless days, roaming gangs of street youths and angered citizens alike were combating the police department in Cleveland. After a dispute at a local bar, residents of the Hough neighborhood looted and rioted due to police racism and brutality being a normality. As the situation escalated, police encountered molotov cocktails and sniper fire from multiple rooftops. Eventually, the riots got so out of hand that the Cleveland national guard was called in. After a period of pseudo-martial law, the public unrest subsided. Then mayor of Cleveland, Ralph S. Locher and his advisors blamed the riots on "outside causes" such as several black rights groups. Today it is known that the unrest was not only due to mainstream racism but also because of overpopulation in the dilapidated area.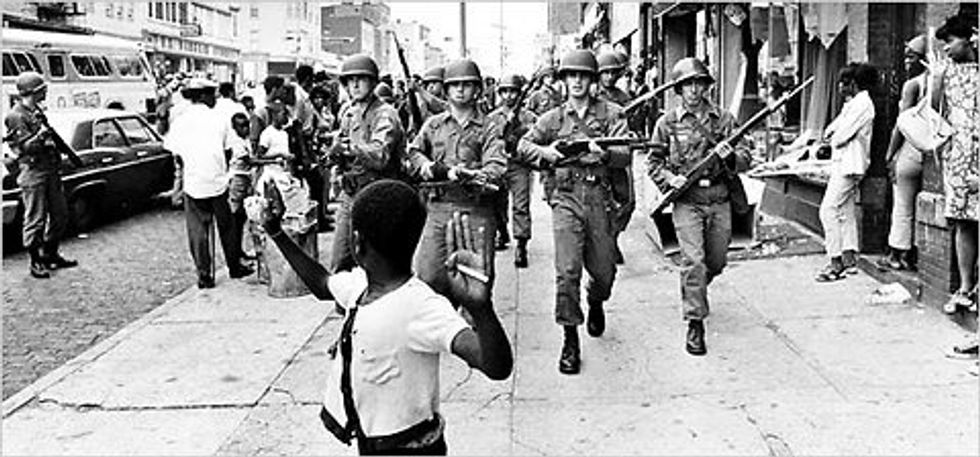 A young resident of the Hough neighborhood alludes the national guard
July 20, 1960 - The first ever Special Olympics is held at Chicago's Soldier Field. Around 1,000 athletes competed against one another in swimming and track competitions. Despite their disabilities, the athletes pushed on following the oath: "Let me win. But if I can not win, let me be brave in the attempt".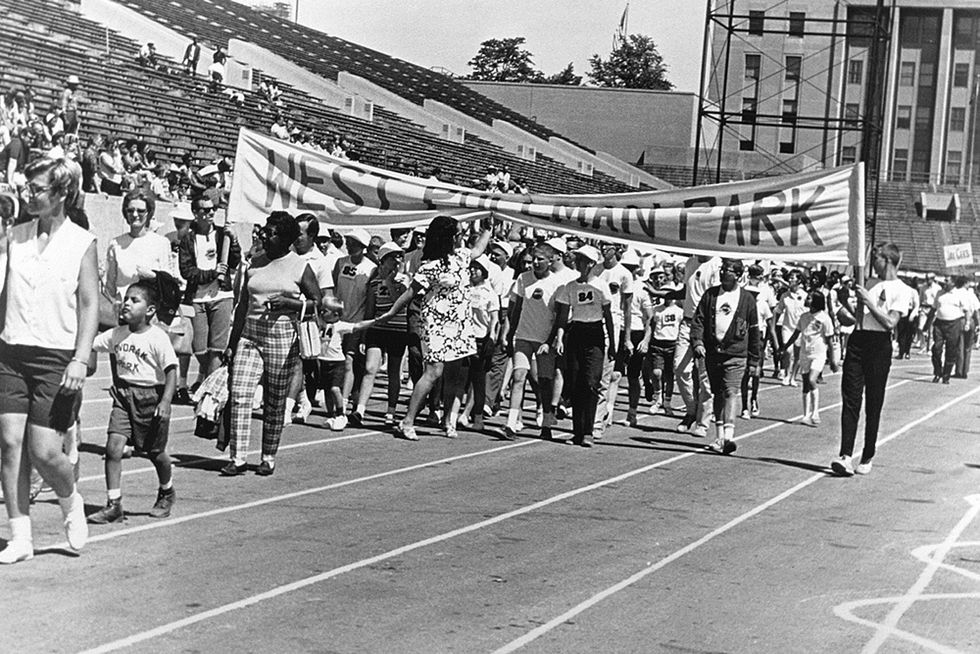 The first Special Olympics is held in Chicago
July 20, 1969 - This momentous day in history marks the date that the first man set foot on the moon. Astronauts Neil Armstrong and Buzz Aldrin disembark their landing craft, Eagle, and step right into the history books. The astronaut's four day journey included many hardships, but with their success came humanity's first steps off of our home planet.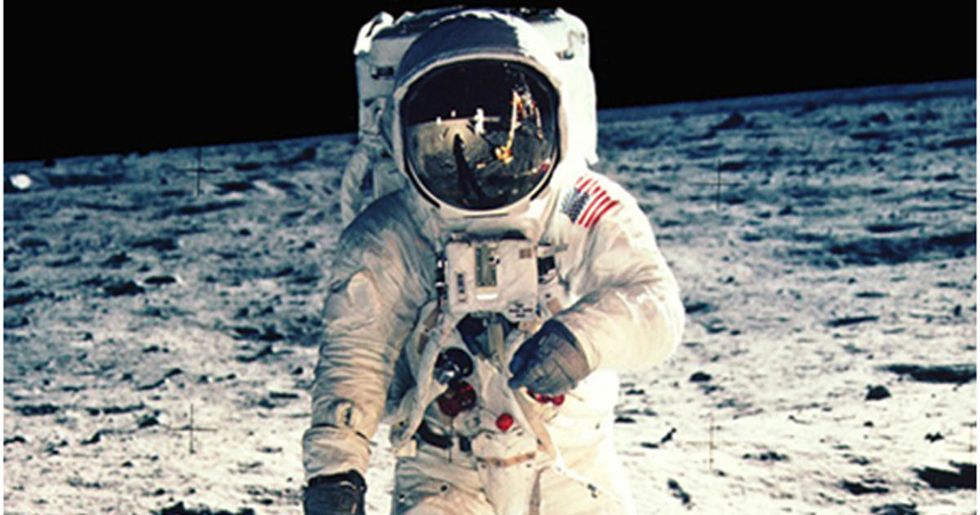 Buzz Aldrin on the moon during the Apollo 11 mission
July 26, 1948 - President Harry Truman signs executive order 9981, which ended segregation in the armed services. Ever since the revolutionary war, African Americans were vitally important in war. At last, their efforts were acknowledged and an end to racial segregation in the military was ended.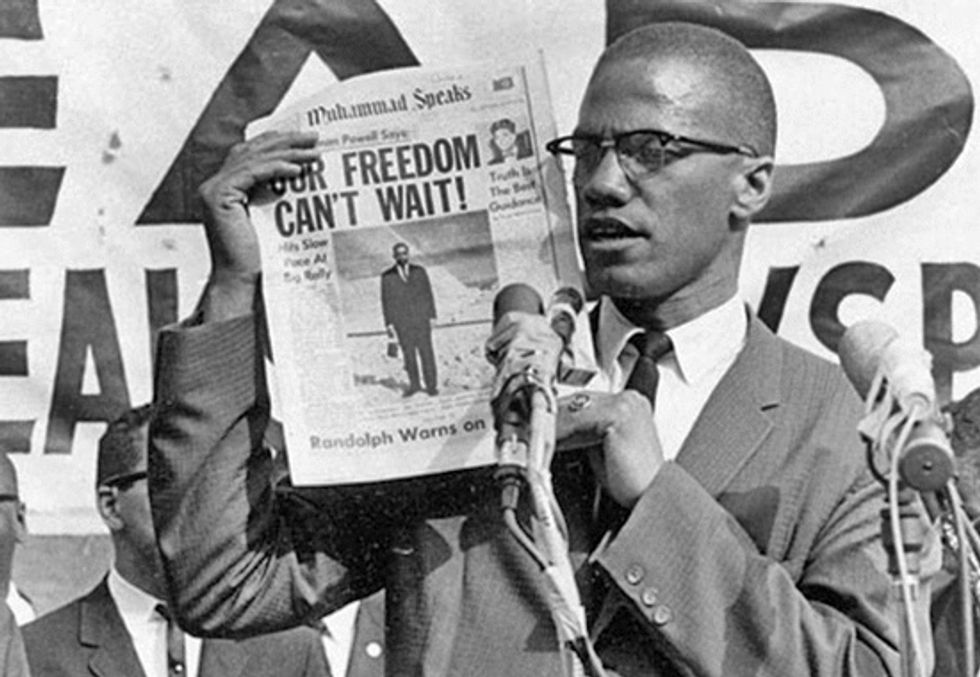 Malcolm X displays a newspaper after Truman signs executive order 9981
July 26, 1978 - This date is the birthday of Louise Joy Brown, who was the first baby born from IVF (in vitro fertilization). Her mother, Lesley Brown, had blocked fallopian tubes preventing her from conceiving a child. Luckily for her, scientist Robert Edwards and gynecologist Patrick Steptoe removed one of her matured eggs and combined it with her husband's sperm in their laboratory in order to form a healthy embryo. Several days later the embryo was then placed in Brown's uterus. A healthy baby was born via caesarean section thanks to this procedure.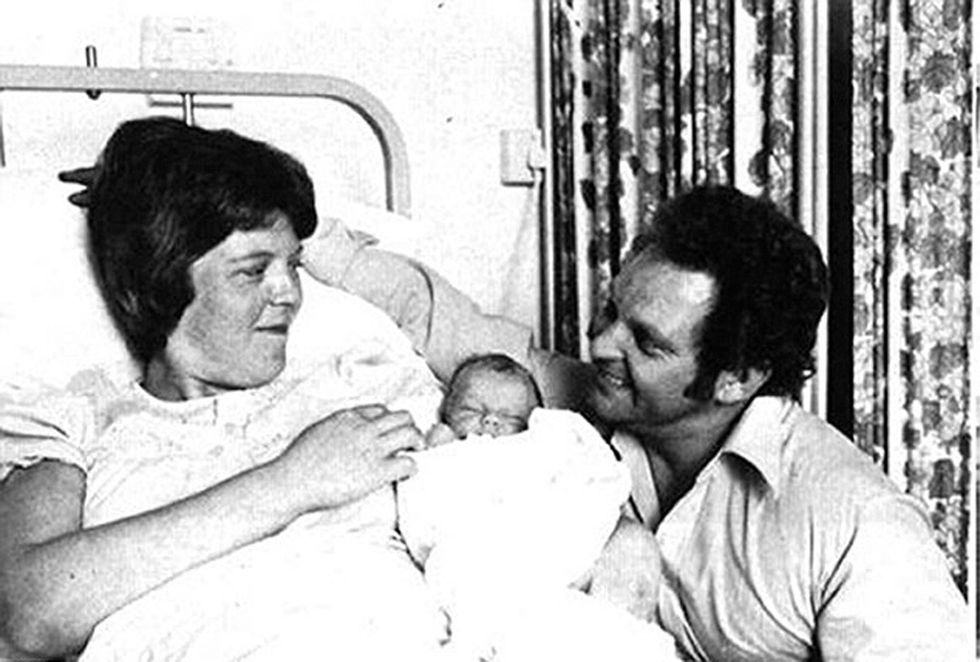 Louise Joy Brown is born on July 26, 1978
July 27, 1953 - This day called the end to a very bloody, three year long war. The United States, Peoples Republic of China, North Korea and South Korea agreed on an armistice. The loss was huge on all sides, with deaths reaching the millions. With the presidential election of Dwight D. Eisenhower came his insinuated threats of nuclear action. Thankfully, the situation never escalated to that point. After years of bloodshed and gore all participating sides were ready to sign a peace agreement. This armistice created a demilitarized border between the north and the south, as well as prompting the release of any captured prisoners of war.
Soldiers celebrate the end to the Korean War
July 28, 1932 - The Great Depression plagued the people of the United States. Returning veterans from WWI were given certificates that granted each holder $1,000 each, which could be redeemed in 1945. However, many of these soldiers had lost the entirety of their wealth in the depression, prompting veterans to request the redemption dates of their certificates to be moved to 1932. The government denied this request and 15,000 protestors took to the streets, 90% of which were war veterans. The president at the time, Herbert Hoover, ignored their pleas and mobilized an army regiment to control the crowd in the capital. The veterans never had their financial needs met and president Hoover lost his re-election to Franklin D. Roosevelt while the country delved deeper into distress.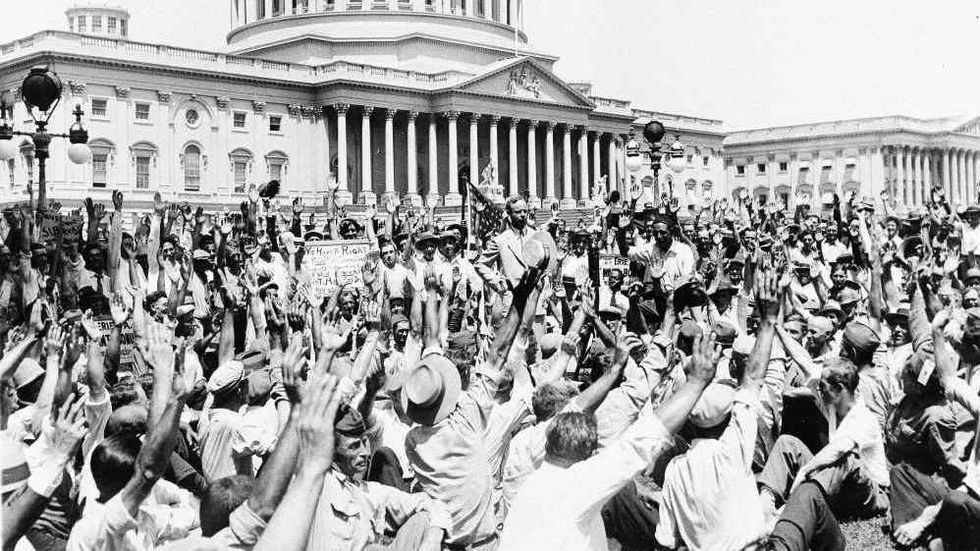 War veterans protest in Washington D.C.
From bonfires to bicentennials, the history of America's birthday tells the story of a changing nation
The 4th of July is one of those rare days where everyone knows what to expect –– a hot summer's day off spent with family, friends, fireworks, food, and patriotically-branded cans of beer. Yet, all the common rituals of our national day are the product of almost two-hundred and fifty years of chaotic, challenging, and occasionally calamitous celebration; the lesser-known parts of which offer us an interesting view of a constantly changing America. So, here are some things you may not know about Independence Day.
Liberty Project Takes A Look Back: These are significant U.S. events from the month of April over the years...
Liberty Project Time Capsule: A Look Back in History
On April 17, 1989 – Polish labor union Solidarity attained legal status after years of struggle, making way for the downfall of the Polish Communist Party.
On April 18 1776 – Paul Revere and William Dawes rode out of Boston at night to warn patriots at Lexington and Concord that the British were coming.
On April 19,1775 – 70 armed militiamen faced off on Lexington Green with a British guard unit. The confrontation is credited by many as the start of the American Revolution.
On April 19, 1943 – Jewish people in the Warsaw Ghetto stage a revolt against Nazi troops attempting to deport them to death camps
On April 25, 1967 – The first law legalizing abortion, outside of cases when the woman's life was threatened, was signed by Colorado Republican Governor John Love
On April 25, 1994 – Multiracial elections held for the first time in South Africa vote in Nelson Mandela as president and F.W. de Klerk as vice president
On April 28, 1945 – Italian fighters shot the dictator Benito Mussolini and end 23 years of Fascist rule in Italy.
On April 30, 1789 – George Washington becomes the first President of the United States of America on the balcony of Federal Hall in New York City.
Getting to know your Constitution and the rights it guarantees you.
Can you recite the five central freedoms protected by the First Amendment? If not, you aren't alone. The New York Times, citing a recent study by the First Amendment Center at Vanderbilt University, revealed that just over half the people surveyed knew that our First Amendment protects freedom of speech, under 25% knew that it protects freedom of religion, under 20% knew that it protects freedom of the press, 14% knew that it protects freedom of association and only 6% knew that it protects the right to petition the government for grievances. Yet another survey conducted by the Annenberg Public Policy Center found that 37% of Americans could not even name one right protected under the First Amendment. Back in 2006, one in four Americans could name one right, but more than half could name at least two members of the cartoon family, The Simpsons.

Ironically, according to an August 2017 telephone survey, 73% of Americans think the right to free speech is worth dying for. Clearly, there is a disconnect between being willing to die for something and not knowing what it is you're willing to die for–time to bridge that gap. You can't properly exercise, let alone protect, your rights if you don't know what they are.
The First Amendment to the Constitution was adapted into the Bill of Rights in 1791. Here it is:
Congress shall make no law respecting an establishment of religion, or prohibiting the free exercise thereof; or abridging the freedom of speech, or of the press; or the right of the people peaceably to assemble, and to petition the government for a redress of grievances.
In other words, The First Amendment guarantees freedoms relating to religion, expression (speech and press), assembly, and petition. Here are some recent examples of the First Amendment at work.
Freedom of Expression
Self-proclaimed white supremacists marching down the streets of Charlottesville chanting "Jews will not replace us," were exercising their First Amendment right to expression. When Donald Trump stated that there is "No collusion between Trump and Russia" or that "Black homeownership just hit the highest level it has ever been in the history of our country," he was also exercising his First Amendment rights. Speech doesn't have to be true to be protected. In fact, many lies, intentional or not, are protected by the First Amendment, though there are exceptions in cases of libel or defamation of character. Other examples of speech not protected by the First Amendment are:
Obscenity
Fighting words
Defamation
Child pornography
Perjury
Blackmail
Incitement to imminent lawless action
True threats
Solicitations to commit crimes
Plagiarism of copyrighted material
Freedom of Speech

The First Amendment right to free speech is at the center of the national debate about our rights on social media. Is blocking an individual on Twitter or removing unflattering comments (as President Trump has done) a violation of one's right to freedom of speech? Is there even a right to free speech on social media platforms that are owned by private corporations? As reported by Lincoln Caplan in the 10/11/17 issue of Wired, The Knight First Amendment Institute sued President Trump to force him to unblock the people he had blocked. The Institute argued that the President had violated users' rights to free speech because he only blocked people who disagreed with him.
Freedom of Religion
When the Alabama State Supreme Court ruled that then Judge Roy Moore had to remove the 10 Commandments from his court room, they were protecting our First Amendment right stating that "government shall make no law respecting the establishment of religion." Because Roy Moore posted the 10 Commandments in his role as a public servant and not as a private citizen, declaring his personal views were, in this case, a violation of the First Amendment and not an expression of his First Amendment rights.
Freedom of Assembly and Petition
A recent debate is centered around whether or not environmental protesters' First Amendment rights were violated when they were forcibly removed from the Keystone Pipeline in North Dakota. According to Jennifer Cook, policy director of the ACLU of North Dakota, "The right to protest is fundamental to our democracy and the interference with that right by agents of the counties and the state of North Dakota violates both the spirit and letter of the First Amendment. As the courts in this state have recognized, the First Amendment forbids the enactment of laws 'abridging the freedom of speech ... or the right of the people peaceably to assemble.'" The protest at the Dakota Access pipeline is precisely the type of assembly protected by the First Amendment. Peaceful protest is at the core of the First Amendment and restrictions to such activity, such as the closing of highways with the effect of preventing assembly or effective messaging of protesters, should be viewed skeptically. Law enforcement agents have a duty to ensure that the rights of protesters are protected, not just the rights of corporations. While law enforcement officers have a right to ensure the safety of all of our citizens, this goal should be achieved by ensuring that all citizens, including protesters, are protected and that there are enough police in place to prevent violence, but not prevent peaceful protest or assembly."
Applying the First Amendment to real life situations is not always black and white. For example, law enforcement officials can put time, place, and manner restrictions on protests. Rules can vary from city to city, but law enforcement can require permits for large groups, for marches that black traffic, or for protests that will create a lot of noise. As with most situations relating to rights and laws, First Amendment principles are open and subject to interpretation. But as we watch debates about our freedom of speech and freedom of the press play out in real time, it's useful and necessary to know what it is that we are protecting.
Do you understand the difference between a credit union and a bank?
Big banks and social responsibility don't typically go hand-in-hand, but there is a bedrock financial institution that was formed wholly out of a noble ethos. The brutal winter of 1846-47 led to widespread famine, so Friedrich Raiffeisen, a rural German mayor, set up a system in which wealthier citizens put cash into a fund used to buy grain to be loaned to those suffering from the famine. This, in turn, led to a community bakery. The "bread society" project worked. When the famine ended, the less fortunate paid back the benefators in cash. Raiffeisen would expand on his largesse with an "aid society" that provided low-interest loans to farmers to get around the common usurary practices, and set up a charity for abandoned children. Eventually, in 1864, Raiffeisen established the first rural cooperative lending institution, in effect, creating the first credit union.
Credit unions wouldn't come to the United States until 1909. That year, the first one opened in New Hampshire, and the first comprehensive credit union law passed in Massachusetts with help from Edward Filene of department store fame. It served as the model for the FCU Act, which was signed by Franklin Roosevelt in 1934, authorizing federally chartered credit unions in all the states.Coming in the middle of the Great Depression, the FCU Act gave Americans the chance to join member-driven co-operative non-profit financial institutions like the "bread society" of yore.
"The membership orientation of credit unions is designed to serve the consumer, particularly those of more modern means, through the affiliation with a group," says Greg McBride, chief financial analyst at Bankrate.com. "Today, credit unions and banks have more similarities than differences, although they're generally much smaller and some may have a single branch."
The primary drawback to credit unions is one of size. They don't have branches on every corner and they not offer the 24/7 service of our banking overlords. Credit unions also don't tend to have the full menu of services as the giants, like say wealth management or some small business loans. It varies, of course. The larger credit unions, like top gun 7-million-member $90-billion-in-assets strong Navy Federal Credit Union offers business loans, but most have much smaller holdings.
For the Monopoly Man, size matters. Who else is going to back another major development on Marvin Gardens? Let the monocled oligarch have Wells Fargo. One important facet of credit unions is that they're not Wells Fargo, there's no incentive to conjure 3.5-million fake accounts out of thin air.
"They have the same regulatory rules as banks, but the not-for-profit status shields credit unions from some of the more nefarious practices of their counterparts," says McBride.
Credit unions got a big boost following the 2008 financial crisis and the Occupy Wall Street movement that grew out of it. In 2011, a California woman tired of her high uber-bank fees started a social media event page calling for a "Bank Transfer Day" where money would be moved to credit unions. According to Bill Cheney, CEO of the Credit Union National Association, it worked. Credit unions added a net of some 2.2-million members between June 2011-2012, double the average over the previous ten years. As recently as the second quarter of 2017 saw credit union growth across the country in nearly every category, according to the National Credit Union Administration. There's now 102-million credit union users in the United States, so the big banks have taken notice. Just last week, members of state banking associations called on Senate Finance Chairman Orrin Hatch to tax the larger - yet still non-profit like so many mega-churches-credit unions.
Banking, however, is not an altruistic endeavor. There are still reasons to go with credit unions, such as:
Better terms
One of the most attractive aspects to credit unions is the money saved. Consumers can get better rates on deposits and loans, lower or at least reduced fees, and the balance requirements are much more user-friendly.
Democratic decision-making
One credit union member, one ballot. Board seats and official positions are voted on by the membership. Non-profit means credit unions are beholden to the community within, not shareholders.
Low barrier to entry
If someone meets the membership requirements - be it geographical, organizational, social, or even philanthropic (Alliant Credit Union is open to anyone who makes a $10 charitable donation to Foster Care to Success) - membership fees are reasonable and don't require a crazy level of assets at all times. Many credit unions are specifically designed to help customers get a foothold in the American baking system. A great example is California's Golden 1 Credit Union, which offers a free account to students ages 16 and 17, so long as they maintain a B average or higher.
Credit unions are an unsung piece of the American financial structure, but they can work for you, even if you're generally happy and at a large bank (that probably has ridiculously punitive overdraft fees.) Keep in mind, it's not an all-or-nothing proposition. You can do a piece of your overall banking at a credit union. Greg McBride says too many consumers sign up with a single bank and miss out on opportunities to save money by diversifying. He advocates the same approach Smokey Robinson's mother did for dating.
"It's prudent to include credit unions to look for the best deal," he says. "Consumers should always shop around."
You can start right here