Dall-E Mini, the AI-powered text-to-image generator has taken over the internet. With its ability to render nearly anything your meme-loving heart desires, anyone can make their dreams come true.
DALL-E 2, a portmanteau of Salvador Dali, the surrealist and Wall-E, the Pixar robot, was created by OpenAI and is not widely available; it creates far cleaner imagery and was recently used to launch Cosmpolitan's first AI-generated cover. The art world has been one of the first industries to truly embrace AI.
The open-sourced miniature version is what's responsible for the memes. Programmer Boris Dayma wants to make AI more accessible; he built the Dall-E Mini program as part of a competition held by Google and an AI community called Hugging Face.
And with great technology, comes great memes. Typing a short phrase into Dall-E Mini will manifest 9 different amalgamations, theoretically shaping into reality the strange images you've conjured. Its popularity leads to too much traffic, often resulting in an error that can be fixed by refreshing the page or trying again later.
If you want to be a part of the creation of AI-powered engines, it all starts with code. CodeAcademy explains that Dall-E Mini is a seq2seq model, "typically used in natural language processing (NLP) for things like translation and conversational modeling." CodeAcademy's Text Generation course will teach you how to utilize seq2seq, but they also offer opportunities to learn 14+ coding languages at your own pace.
You can choose the Machine Learning Specialist career path if you want to become a Data Scientist who develops these types of programs, but you can also choose courses by language, subject (what is cybersecurity?) or even skill - build a website with HTML, CSS, and more.
CodeAcademy offers many classes for free as well as a free trial; it's an invaluable resource for giving people of all experience levels the fundamentals they need to build the world they want to see.
As for Dall-E Mini, while some have opted to create beauty, most have opted for memes. Here are some of the internet's favorites:
There's no looking back now, not once you've seen Pugachu; artificial intelligence is here to stay.
Is this the health craze of the future?
According to the dictionary, adaptogens are an herbal medicine derived from certain plants and fungi that help the body adapt to stress, but this doesn't really provide the whole story. When we get stressed our cortisol levels rise, triggering the "famous flight or fight" response. Cortisol is important, as it give us energy when we're stressed or exercising, but if there is an excess of the hormone, it can contribute to weight gain and high blood pressure. Chronic stress, one of the main culprits behind high cortisol, has been tied to a number of issues including anxiety, fatigue, and sleep loss. While the science behind adaptogens isn't 100% clear, there is a strong contingent of loyal users who swear by these natural products and their abilities to combat the effects of high cortisol. Since adaptogens are dietary supplements, the FDA doesn't play a very active role in regulating them. This means there's a pretty high rate of fraudulent marketing in the field. Still, peddlers and users alike will rabidly defend the health benefits of taking these natural stress reducers.
Part of the appeal of adaptogens is that they have deep roots, using Chinese and Ayurvedic herbs, medicines that have been around for thousands of years. Unfortunately, these deep roots don't mean much in terms of flavor. According to Jack Latner, owner of Lifehouse Elixirs and Tonic Cafe in Los Angeles, "99.9% of [these herbs] taste horrible on their own." The herbs also have tough-to-pronounce names like astragalus and ashwagandha, which according Latner makes them slightly unapproachable to newcomers. Latner focuses on creating beautifully colored, adaptogen-infused smoothies to get customers to come into his shop.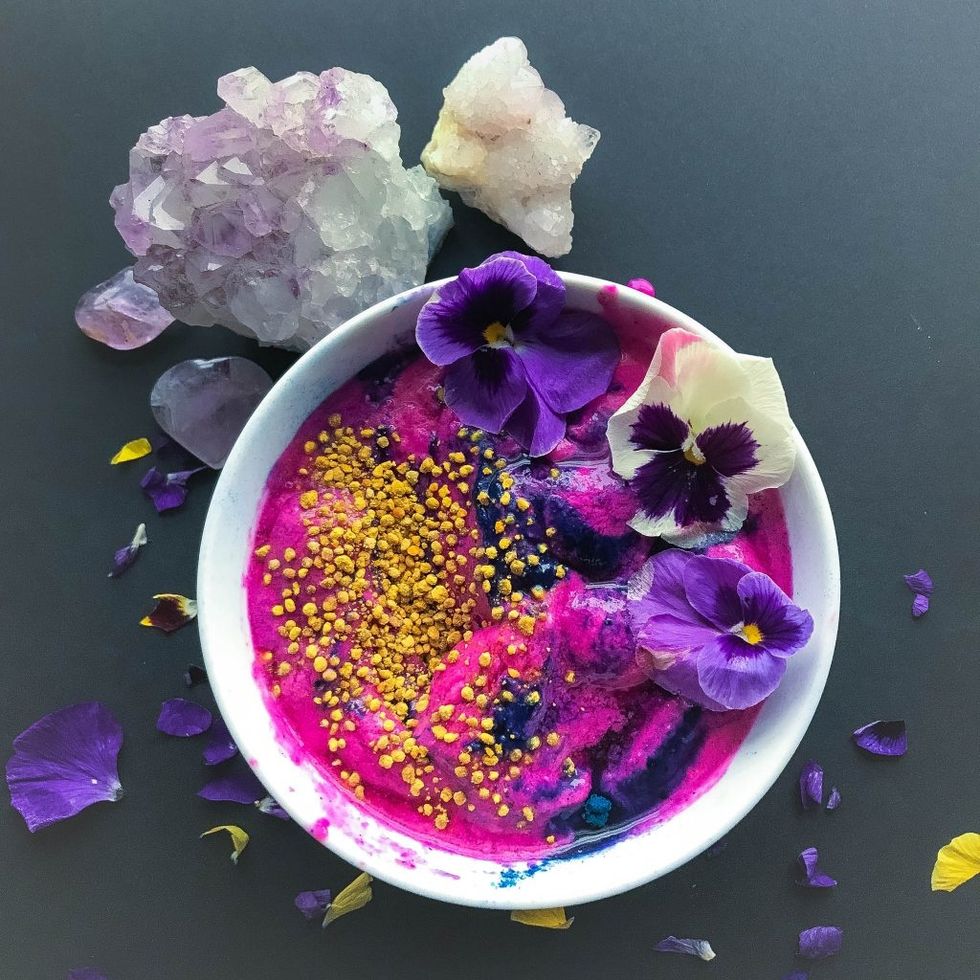 Adaptogen smoothie
Latner's commitment to making adaptogens more accessible has been derided by some however. Many nutritionists believe that these supplements need to be consumed consistently, and that occasionally having them in smoothies or other beverages is unlikely to have any effect. The idea is that these products need to be treated like a form of regular self-care. The real question, however, is do these supplements actually work?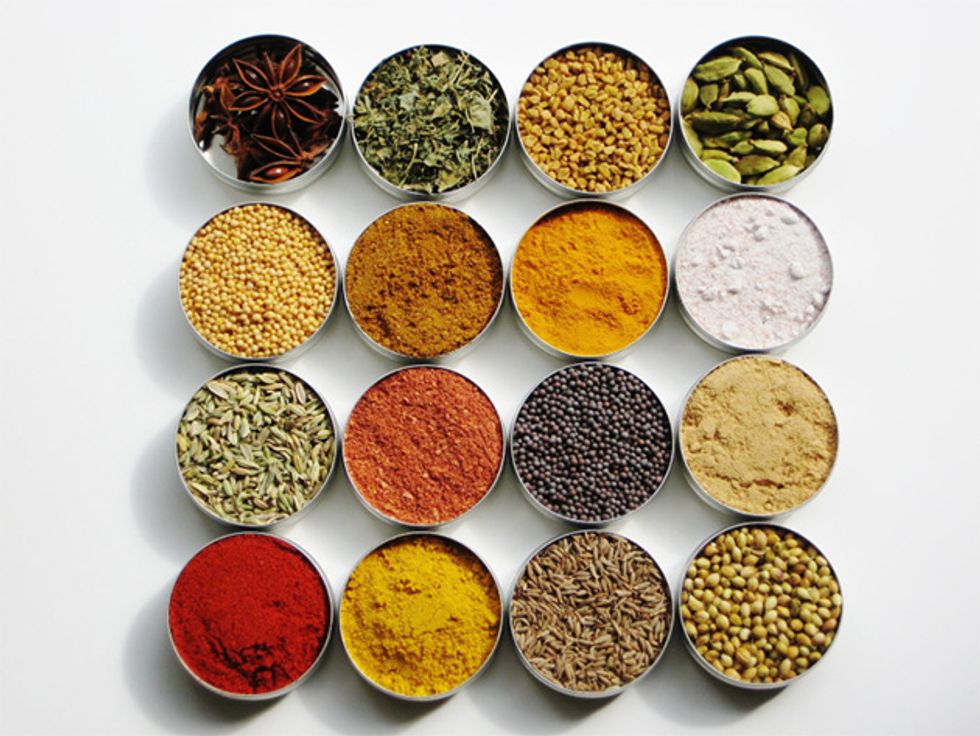 Nearly 68% of the population uses some kind of dietary supplement, despite the fact that most supplements aren't tested in a controlled environment. Instead of performing tests comparing effects against those of a placebo, most newsworthy studies surrounding supplements are purely observational. That is to say, there isn't much evidence to support their purported health benefits. Still, possibly due to sensationalist headlines, the market for dietary supplements is estimated to hit $278 billion by 2024. While there is plenty of evidence to suggest that Americans don't get enough nutrition through food, it's still unclear whether or not supplements are the answer to this problem.
All that in mind, as a niche segment of the reasonably suspect supplement industry, adaptogens actually seem to be effective. They've been studied extensively since World War II, most notably by scientists in the USSR, and while some of their effects have been exaggerated, there are studies that indicate that adaptogens, particularly the plant Rhodiola Rosea, can reduce fatigue and increase a subject's ability to pay attention after being administered regularly over a four-week span. Unlike many supplement tests, the testing of Rhodiola Rosea was done in a placebo-controlled setting.
It's important not to take the results of single study as an unfailing endorsement, but as it stands, it can be argued that at least some adaptogens are effective. That said, the lack of FDA regulation should give potential consumers pause. While it has been discovered that most adaptogens are innocuous, it's worth thoroughly researching the exact supplement you want to take before going out and buy some. These supplements probably won't do any bodily harm, as studies show they're safe for human consumption, but, as with anything, studying up on adaptogens before buying them is a good idea.
Matt Clibanoff is a writer and editor based in New York City who covers music, politics, sports and pop culture. His editorial work can be found in Inked Magazine, Pop Dust, The Liberty Project, and All Things Go. His fiction has been published in Forth Magazine. -- Find Matt at his website and on Twitter: @mattclibanoff