We've all been there. You were gifted a dumb present that you'll never in a million-zillion years ever use and you're too polite to tell anyone any differently. It sits at the bottom of your drawer for months, then years. And when you finally feel like enough time has passed, you can throw it out in good conscience.
A return is almost always out of the question. Plus, gift givers don't often include a return receipt, and we all know we wouldn't dare ask for one. I'd rather admit to a crime than confess I don't like a gift - how insulting to the gifter's sense of aesthetics.
And-hey, I have limited drawer space. Who can keep these unwanted gifts for six months when there isn't any space for them? I hate clutter, and unwanted gifts are just that.
This year, I am making an effort to swiftly remove any unwanted gifts from my house without hurting anyone's feelings…and potentially benefiting others. As the old saying goes, one man's trash is another man's treasure. And thank goodness for that.
From the The Guardian:
"According to research published this week by the consumer body, one in four people (24%) received an unwanted or unsuitable gift for the Christmas of 2021. Meanwhile, a separate study by the personal finance comparison site Finder said £1.2bn was wasted on unwanted Christmas gifts each year."
Come to terms with the fact that you will never use that gift and follow these quick tips to offload those unwanted gifts:
Donate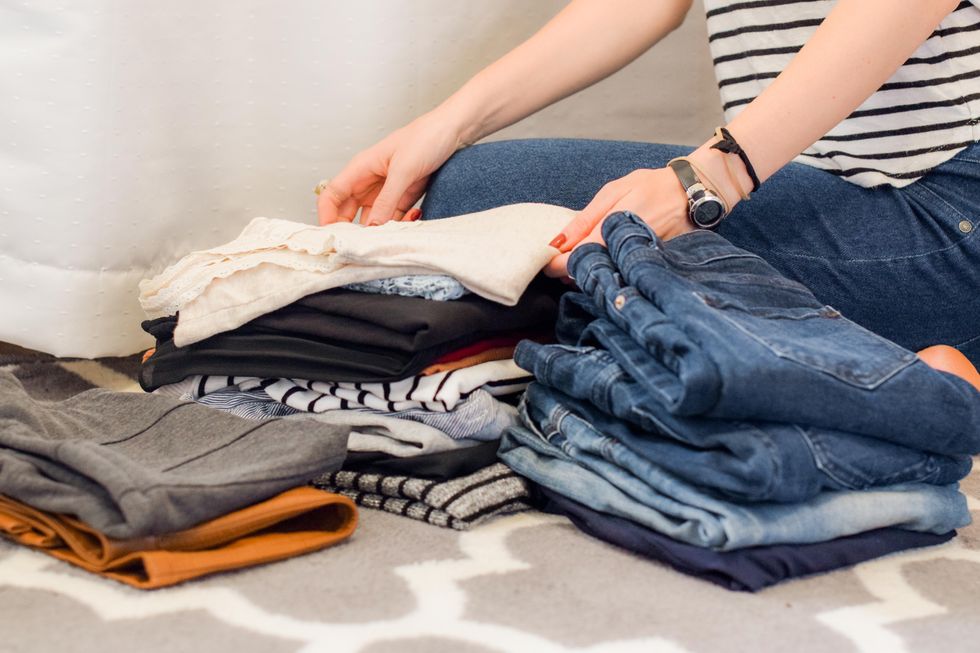 Sarah Brown via Unsplash
The most obvious choice for those unwanted pairs of mud-green sweat socks and that same fluffy robe you get every year from your Aunt Judy is to donate them. Just round up everything you don't want and Google the donation center closest to you.
This is also a fantastic excuse to purge your closet of that pile of stuff you've been meaning to get rid of. A few bags of give-away-clothes will get your spring cleaning out of the way early.
Sell Them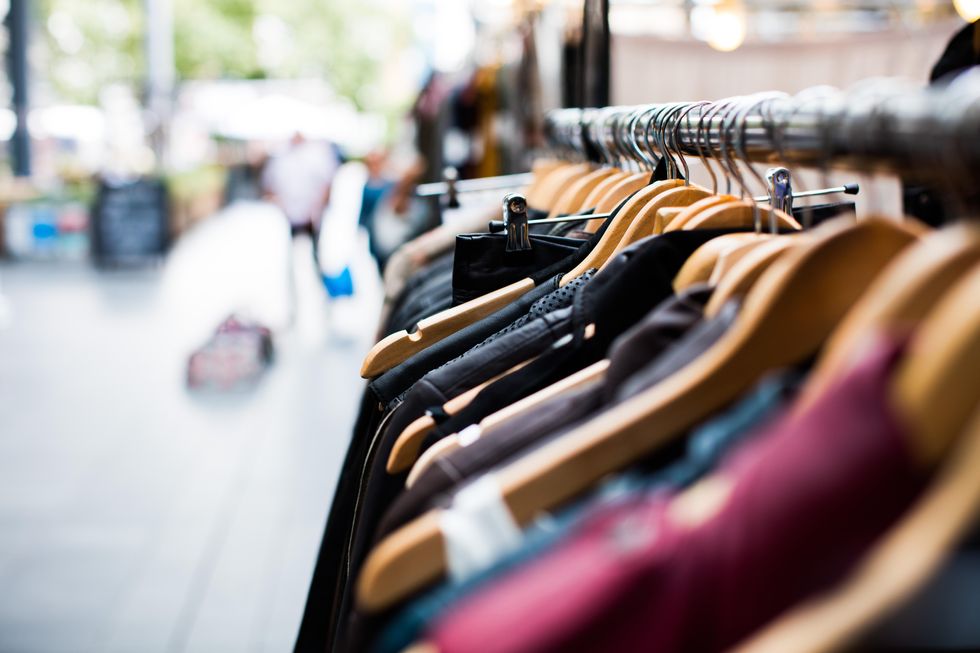 Artificial Photography via Unsplash
Resale websites are all the rage right now. If you got a pair of pants that don't fit or a sweater that isn't your style, resell them on a website dedicated to just that. Sites like Poshmark, Mercari, and DePop are known for selling those trendy pieces of clothing you barely used.
Thrifting has never been hotter. Hop on the trend while people are constantly perusing sites for the hottest deal. Then reward yourself for being so virtuous, by dropping the cash on some fabulous things you'll actually wear!
Re-Gift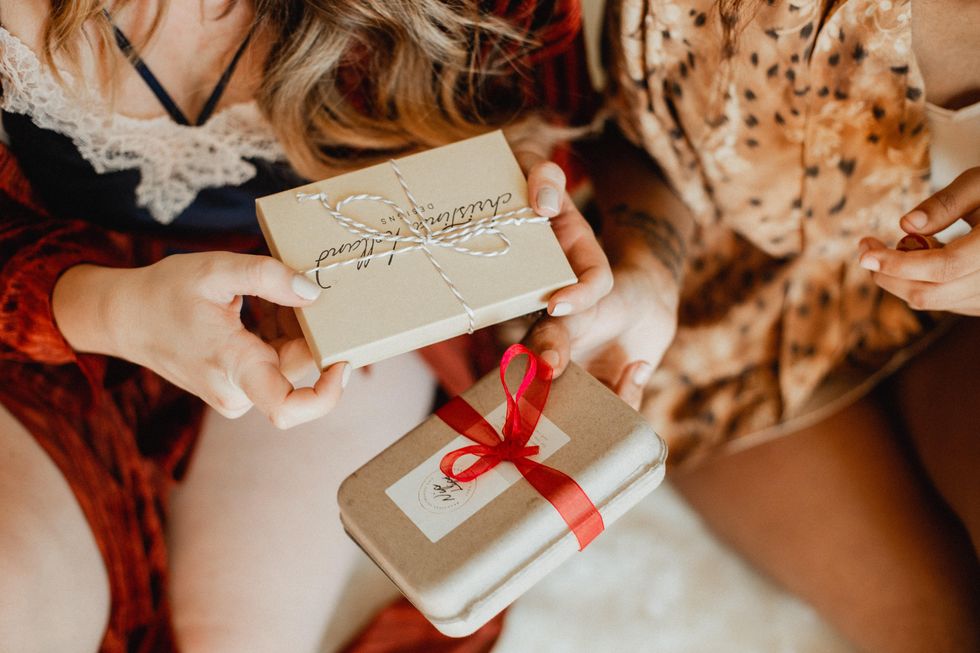 Jackie S via Unsplash
If you got something that you think one of your friends or family can benefit from, why not give it to them? There's no shame in revealing that it was a gift and you don't want it anymore…as long as you aren't re-gifting to the person who gave it to you!
Or, keep the gifts to re-gift at a later date. You never know when you're going to need a last minute gift. You'll thank yourself later.
Attempt a Return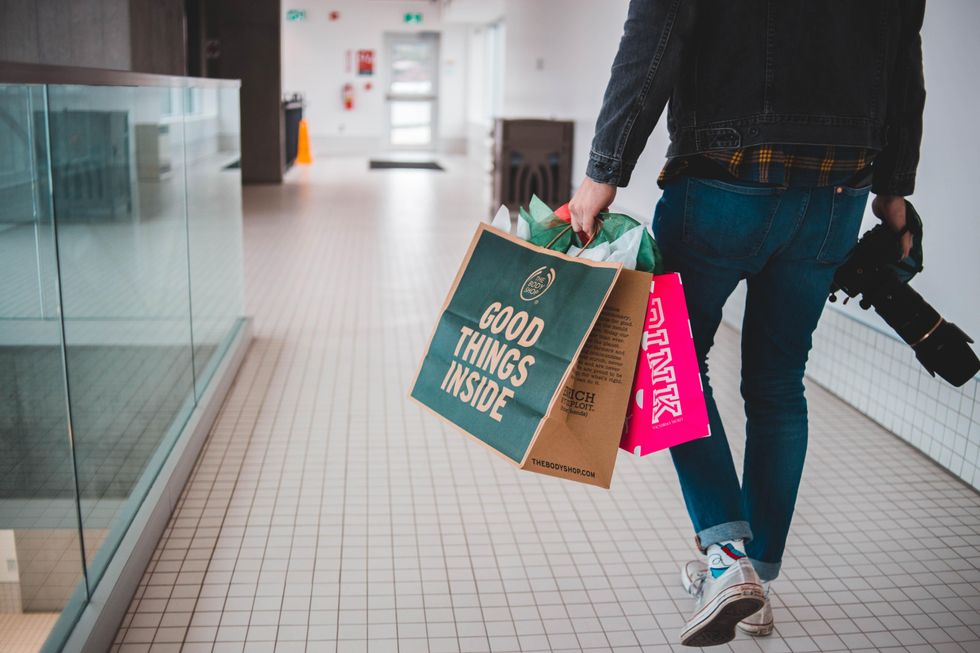 Erik McLean via Unsplash
If your item still has a tag, you can make a valiant effort to return to the store. If you can make your case, many stores won't want to fight you on it. They may be forgiving and grant you store credit at the very least.
Finding common ground in its aftermath
Regardless of any other conclusion from the election cycle of 2020, neither party received a sweeping mandate or a clear win. Dreams of a Blue or Red wave proved to be just that: dreams. The margin of victory will have been razor thin, whether for the White House, the Senate, or the House. It seems clear that the American people do not trust either party to have complete control, which has been the long-term trend of our history (and a healthy one in my view).

We have an opportunity in this moment to learn a lesson personally and to insist that our elected leaders do the same. The country is divided, indeed far more divided than the pollsters would have led us to believe. In general, they confidently predicted sweeping margins for Democrats that just did not exist in reality. Without regard to why those pollsters were wrong and without casting aspersions on their motivation, we must accept the reality that about half the country deeply disagrees with whichever partisan view we personally hold.
Further, we must accept the reality that we've done nothing, as a society, to bridge the deep gap in thinking that exists. Both sides tried everything in this election to convince voters of the perfidy and bad intentions of the other side. The discourse from the candidates themselves fell to the level of schoolyard taunts in the so-called first debate, which actually left me feeling dumber for having watched it.
As for "coverage" of the election, one could quickly determine the point of view of any given outlet, journalist, or commentator as we lacked any coherent, comprehensive, and fact-based reporting on the candidates, their records, or the issues that actually matter. Under such conditions we merely demonize the other and create echo chambers that amplify our own notions: we do nothing to engage with and understand the other.
Of course, one might argue that such a gap cannot be bridged anyway. One might argue that our politicians, political parties, and media reflect, rather than create, the deep difference in culture between the Red and the Blue. One might (merely to take a representative example of the Blue and Red polar ideologies) posit that secular humanism simply cannot exist alongside a theocentric world view. One might, quite convincingly, cite threatening statements from the firebrands of one side or the other as proof that Red or Blue adherents want to destroy their opponents' reputations, livelihoods, or basic freedoms. Indeed, whether by rioting or stockpiling weapons the Blues and Reds give ample evidence of mutual hatred and distrust.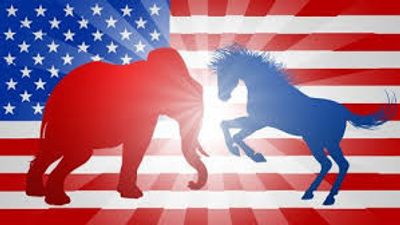 I suggest that we each, as individuals, reject this paradigm. That rejection requires both a conscious decision and actual work.

The decision part involves a choice to open one's mind to the possibility that the other has honest motives and acts in goodwill for humankind. It means deciding to lower, if only by a fraction, one's own very well self-justified guard as a sign of openness to dialog. We cannot even begin to talk if we continue to excoriate each other from behind our respective shield walls like medieval warriors.
The work part involves putting oneself in the shoes of the other in a very real way. I suspect that many of us have the lived experience of telling someone else about a problem, only to have them say, "I understand. That happened to me…." Then that person tells us what happened to them in a way that neither responds to our situation nor gives any indication that they actually heard what we were talking about.
Rather, they turned our experience into a parable justifying their own point of view and actions. I think that we could agree that we don't turn to that person again for advice or counsel, as we no longer trust them to provide either.
And, if we are honest, we also recognize that we have been that bad counsel and that we have turned the experience of others into enabling us to be the hero of our own story. In other words, when we confront the deepest corners of ourselves, we see that we have been the badly counseled and the bad counselor.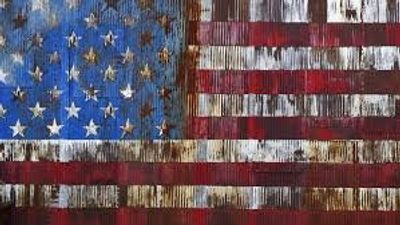 What to do then?

Seek common ground. Seek it upon whatever mundane foundations you can find.
I'm reminded of "Breakfast at Tiffany's" by Deep Blue Something. The singer laments:
"You'll say that we've got nothing in common
No common ground to stand on
And we're falling apart
Our lives have come between us
Still, I know you just don't care."
But, the singer finds common ground in the seemingly mundane movie of the song's title:
And I said, "What about Breakfast at Tiffany's?"
She said, "I think I remember the film
And as I recall I both think we kind of liked it."
And I said, "Well that's the one thing we've got."
As much as it sounds silly to seek wisdom 1990s pop songs, I do see wisdom here.
Rather than focusing on that which divides us, let's focus on what we do have in common. We'll never bridge the deeper divides if we can't find ways to relate to one another as people. If we think about our own lived experience, it's a lot easier to find common ground on big things when there is common ground on small things first.
So, let's find those small opportunities and embrace them.