Dall-E Mini, the AI-powered text-to-image generator has taken over the internet. With its ability to render nearly anything your meme-loving heart desires, anyone can make their dreams come true.
DALL-E 2, a portmanteau of Salvador Dali, the surrealist and Wall-E, the Pixar robot, was created by OpenAI and is not widely available; it creates far cleaner imagery and was recently used to launch Cosmpolitan's first AI-generated cover. The art world has been one of the first industries to truly embrace AI.
The open-sourced miniature version is what's responsible for the memes. Programmer Boris Dayma wants to make AI more accessible; he built the Dall-E Mini program as part of a competition held by Google and an AI community called Hugging Face.
And with great technology, comes great memes. Typing a short phrase into Dall-E Mini will manifest 9 different amalgamations, theoretically shaping into reality the strange images you've conjured. Its popularity leads to too much traffic, often resulting in an error that can be fixed by refreshing the page or trying again later.
If you want to be a part of the creation of AI-powered engines, it all starts with code. CodeAcademy explains that Dall-E Mini is a seq2seq model, "typically used in natural language processing (NLP) for things like translation and conversational modeling." CodeAcademy's Text Generation course will teach you how to utilize seq2seq, but they also offer opportunities to learn 14+ coding languages at your own pace.
You can choose the Machine Learning Specialist career path if you want to become a Data Scientist who develops these types of programs, but you can also choose courses by language, subject (what is cybersecurity?) or even skill - build a website with HTML, CSS, and more.
CodeAcademy offers many classes for free as well as a free trial; it's an invaluable resource for giving people of all experience levels the fundamentals they need to build the world they want to see.
As for Dall-E Mini, while some have opted to create beauty, most have opted for memes. Here are some of the internet's favorites:
There's no looking back now, not once you've seen Pugachu; artificial intelligence is here to stay.
WORLD
Theresa May Could Face Removal Over Brexit Deal
The Atlantic
Many British politicians are calling for vote of no confidence.
Yesterday, Prime Minister Theresa May announced that her administration has come up with a 585-page draft agreement that will form the basis for the UK's exit from the EU. She is now facing backlash in response to the draft. Among the objections are concerns over the apparent lack of clear guidelines as to whether UK citizens will be able to work and live in the EU, the state of the Irish border under the new deal, and that the UK will pay at least £39bn to the EU to cover all its financial obligations once the deal is agreed upon. May has critics on both sides of the aisle, and those who think the UK needs to make a hard Brexit fear "an agreement on the EU-UK land border will tie the country to the EU's customs union and parts of the single trade market."
In response to the deal, big name ministers have resigned from the cabinet, including Brexit Secretary Dominic Raab, who says he quit over "fatal flaws" in the agreement. Work and Pensions Secretary Esther McVey has also resigned, saying the Brexit deal "does not honor" the result of the referendum where a majority of Brits voted to leave the EU. Junior ministers Suella Braverman and Shailesh Vara quit the cabinet in protestation as well.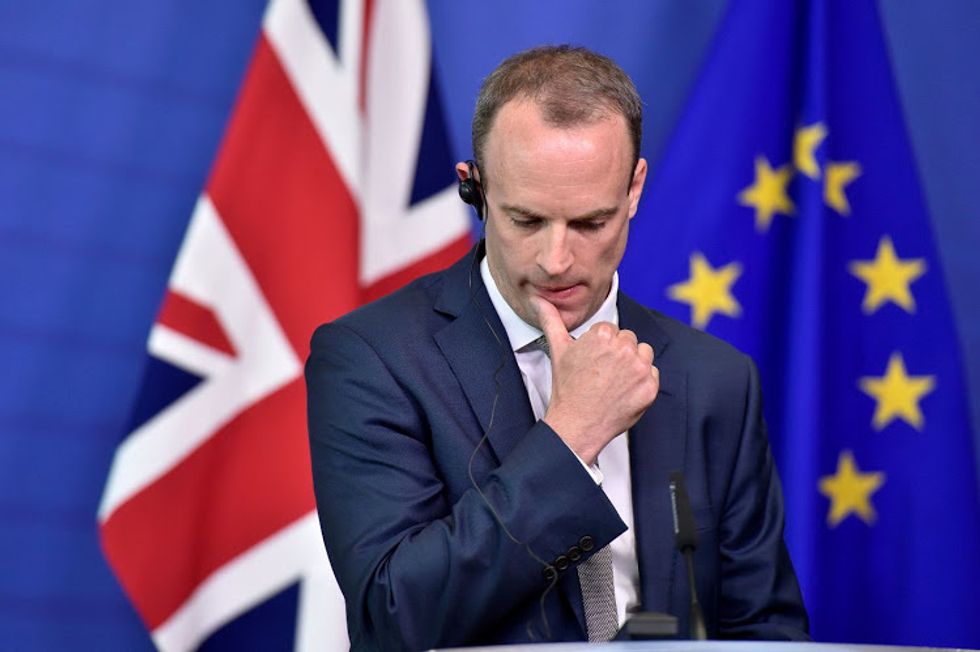 Dominic RaabBusiness Day
Now, May might face a vote of no confidence from the House of Commons, a measure that, if successful, would remove her from power. For the motion to proceed, 48 Conservative MPs—that's 15% of May's own party—must write letters of no confidence. May would then be replaced by someone of her party's choosing. However, if a new MP is not chosen within a period of 14 days after the vote, parliament would be dissolved and a General Election is triggered.

The leader of the labor party, Jeremy Corbyn, is also hoping for a vote of no confidence. In a party-wide email, he wrote, "After two years of bungled negotiations, the government has produced a botched deal that breaches the prime minister's own red lines, does not meet our six tests, and will leave the country in an indefinite halfway house without a real say." He went on to say, "If parliament votes down this shambolic Tory deal—as seems likely—this will represent a loss of confidence in the government. In those circumstances, the best outcome for the country is an immediate general election that can sweep the Tories from power and deliver the Labour government this country desperately needs."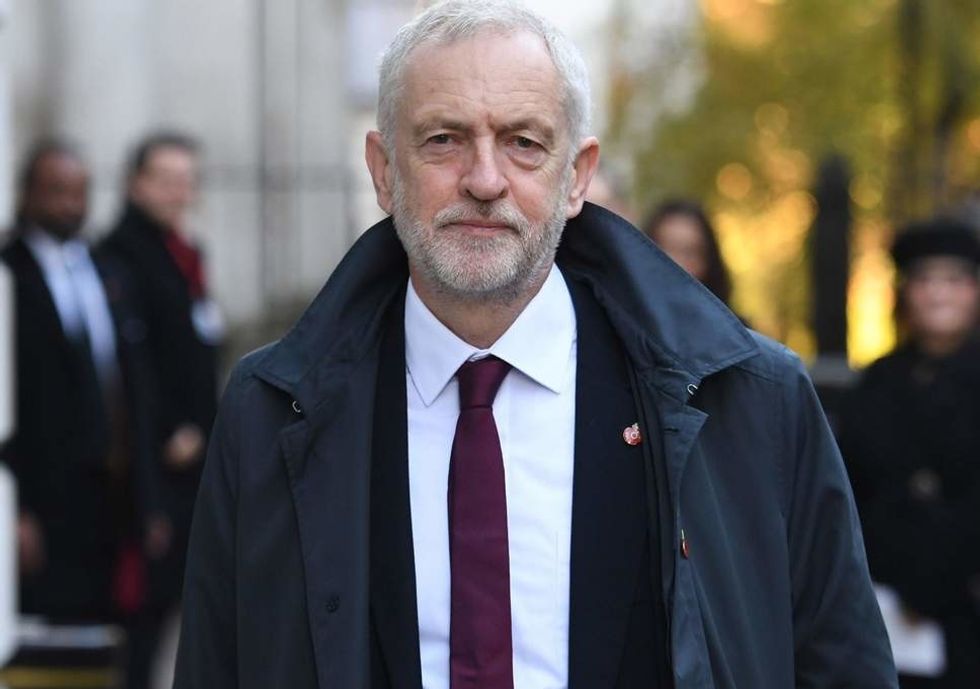 Jeremy CorbynThe Independent
At a press conference on Thursday, May stood by the deal, saying she "believes with every fiber of my being" that the Brexit deal is the right choice. She went on to say that, "Leadership is about taking the right decisions, not the easy ones. As Prime Minister, my job is to bring back a deal that delivers on the vote of the British people. Do I believe this is a deal which does deliver that, which is in the national interest and am I going to see this through? Yes."