I'm a huge fan of sipping a glass of red wine after work, to digest the day, plan for tomorrow, and relaaaaaxxxxxx. The only reason my partner and I don't drink as much as we'd like is that it's hard to find wine we like in a respectable price range.
The liquor stores near the Liberty Project office and near my home both, frankly, suck.
I understand that rent's expensive around here, but that means liquor stores can make the most money by stocking the extremes - hundred dollar bottles and yellow labels with the kangaroo. You know the one.
I like my wine in between those two - not quite special-occasion-priced, but still high-quality and satisfying. Unless you go to a specialty wine shop, I've also noticed the employee recommendations were pretty vague.
If there wasn't good wine near me, I'd surely find it online, so with a quick search, I found Tasting Room.
They provide delicious wine at an affordable price that's tailored to your palate.
Here's the scoop: I paid $6.95, and they sent me 6 miniature wine bottles. I went to my Tasting Room account and rated the wines in head-to-head match-up, and then they gave me a wine profile with recommendations.
Think of it like the movie industry: where do you go to rent a movie, and who gives you your movie recommendations? If you're anything like me, you need your family to stay out of your Netflix user account, so they don't mess up your recs.
Instead of doing endless research, we let the algorithm do the research based on the stuff we liked. The same technology has penetrated the wine industry.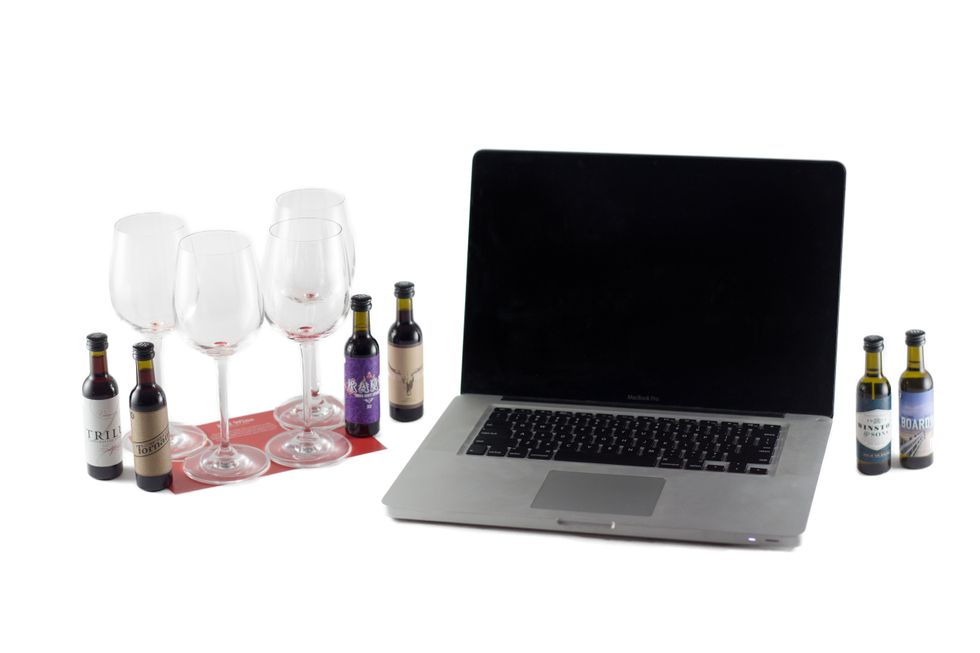 I loved my wine profile. It made so much sense considering which wines I'd liked or hated at restaurants. I sent screenshots to the #winelovers group at the office and got a couple of people to join me.

For a nice event or a party, now I always know where I'm getting my wine.
I chose Tasting Room because I wasn't sure of what types of wine I liked, and they had the easiest entry point to figuring that out - all the other wines sent you huge bottles right off the bat, and I wasn't ready to start that big.
Another reason I like Tasting Room better than other wine services is that you have much more control over how much wine you receive. Shipments of 12 bottles at about $12/bottle can be delivered to your home as frequently as you'd like.
I just keep rating subsequent shipments, and they automatically send me a mix of light dry whites and fruity reds because that's what I like, according to my Wine Profile (and my taste buds).
Personally, I've enjoyed every wine I received, but every bottle comes with a satisfaction guarantee, so if you ever receive a wine that doesn't match your taste preferences, Tasting Room will replace it or issue you a wine credit to purchase another bottle from the extensive – and delicious – collection on the site.
If you're not sure what you like or you do, but you just can't find great wine near you, Tasting Room is an amazing resource.
Update: Follow this link, to get your wine tasting kit for just $6.95 ($33 in savings)!