Dall-E Mini, the AI-powered text-to-image generator has taken over the internet. With its ability to render nearly anything your meme-loving heart desires, anyone can make their dreams come true.
DALL-E 2, a portmanteau of Salvador Dali, the surrealist and Wall-E, the Pixar robot, was created by OpenAI and is not widely available; it creates far cleaner imagery and was recently used to launch Cosmpolitan's first AI-generated cover. The art world has been one of the first industries to truly embrace AI.
The open-sourced miniature version is what's responsible for the memes. Programmer Boris Dayma wants to make AI more accessible; he built the Dall-E Mini program as part of a competition held by Google and an AI community called Hugging Face.
And with great technology, comes great memes. Typing a short phrase into Dall-E Mini will manifest 9 different amalgamations, theoretically shaping into reality the strange images you've conjured. Its popularity leads to too much traffic, often resulting in an error that can be fixed by refreshing the page or trying again later.
If you want to be a part of the creation of AI-powered engines, it all starts with code. CodeAcademy explains that Dall-E Mini is a seq2seq model, "typically used in natural language processing (NLP) for things like translation and conversational modeling." CodeAcademy's Text Generation course will teach you how to utilize seq2seq, but they also offer opportunities to learn 14+ coding languages at your own pace.
You can choose the Machine Learning Specialist career path if you want to become a Data Scientist who develops these types of programs, but you can also choose courses by language, subject (what is cybersecurity?) or even skill - build a website with HTML, CSS, and more.
CodeAcademy offers many classes for free as well as a free trial; it's an invaluable resource for giving people of all experience levels the fundamentals they need to build the world they want to see.
As for Dall-E Mini, while some have opted to create beauty, most have opted for memes. Here are some of the internet's favorites:
There's no looking back now, not once you've seen Pugachu; artificial intelligence is here to stay.
There's no justifiable reason for why companies shouldn't have to pay their interns.
Pursuant to the United States' Fair Labor Standards Act (FLSA), an internship can be unpaid if it meets very specific requirements, the most important one being that "the intern's work complements, rather than displaces, the work of paid employees while providing significant educational benefits to the intern." If the wording there seems a bit murky, that's perhaps intentional, considering the amount of companies who benefit from unpaid student labor each semester. The law was actually rewritten earlier this year following a string of class action lawsuits that were leveled against Fox for not paying its interns. The new law considers the seven parameters outlined in the FLSA, described as a "primary beneficiary test," as flexible, with no single factor being determinative. Unlike in years past, no threshold related to these rules has to be met. The law is now far more subjective and overwhelmingly benefits companies who wish to hire interns without paying them.

Before this, it was illegal for an employer to force an unpaid intern to go on a coffee run for the office, as this is neither educational, nor beneficial to the intern. An intern's work also couldn't benefit the company monetarily. So, if for example, Martha in accounting got behind on her work, contrary to popular belief, she wasn't allowed to ask an unpaid intern to fill out some spreadsheets for her, as this constitutes work that directly benefits the company. The law is now written in vague terms such as "complements" and "displaces" and tends to obfuscate this point. With these changes to FLSA, the Department of Labor has taken clear stance and has sided with the employers, not the interns (workers).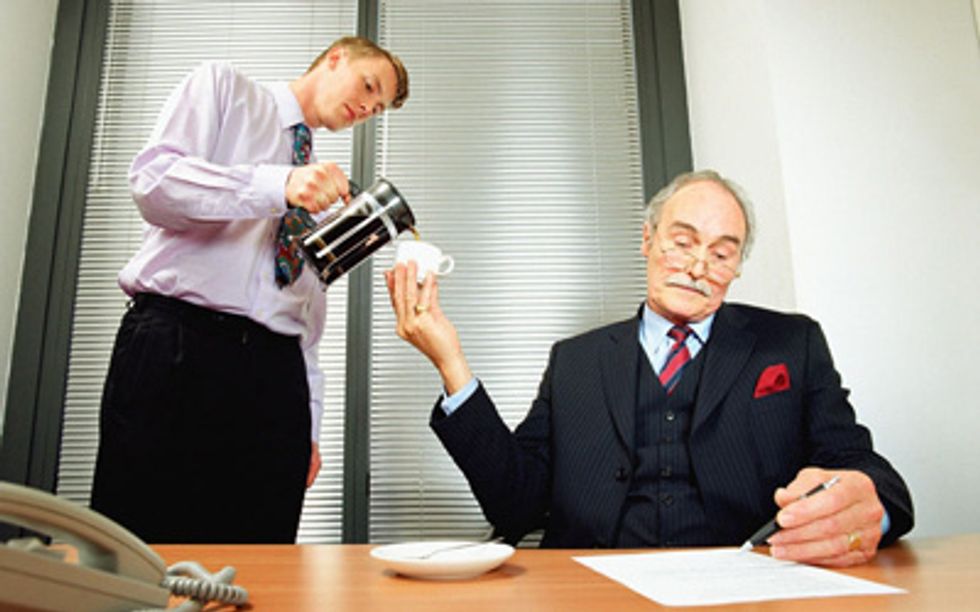 In a January interview with Bloomberg, Paul DeCamp, an attorney who works with employers regarding interns and labor disputes, said this about the original law: "If the intern did any productive work for the company it would -- at least based on the strict reading of the test -- be required that activity be paid, which is not to put too fine a point on it, ridiculous."
DeCamp didn't specify why the premise of paying someone for "productive work" is "ridiculous," but it's safe to assume his point of view is shared with the people writing him checks. Don't worry though, he also assured his interviewer that "if the intern is primarily doing grunt work, not learning skills, not learning about the industry, but is simply replacing work that would've been done by paid employees and therefore amounting to nothing other than free labor and with no discernible benefit to the intern, I think courts would still be willing to say that is employment." Here's the thing though, companies can always find a "discernible" benefit. In one lawsuit filed by interns at Hearst, judges ruled in favor of Hearst, despite the interns complaints about doing menial work while receiving no training. The reason for the ruling? The interns wanted careers in fashion and entertainment, and menial work constitutes "real-life experience" in their fields.
These are just the companies getting taken to court. The rampant abuse of the internship system is nothing short of systemic. In an article in Forbes, Susan Adams discusses an ad she found for the shoe company Salvatore Ferragamo. The ad was for an unpaid "retail internship" that included walking the floor and assisting customers inside of a Salvatore Ferragamo store in New York City. It's important to note that this article was from 2014, well before the labor department decided to make its rules a bit more lax. This is the kind of abuse that was possible.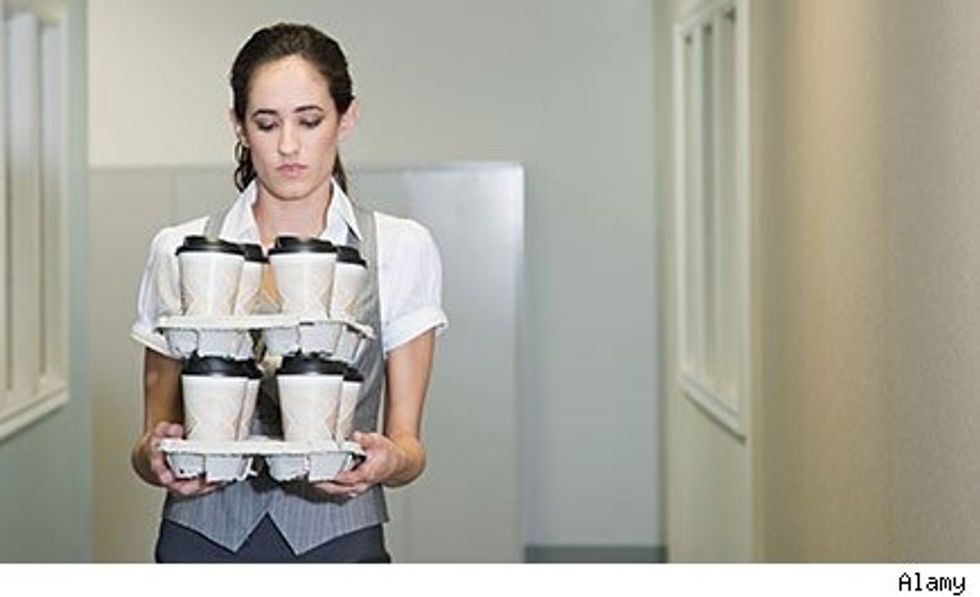 The fact of the matter is, the latest adjustments to the FLSA, makes the already largely unenforceable laws surrounding unpaid internships, completely moot. There's no federal regulation in place to stop companies from abusing their interns and using them for free labor. The only recourse before was for an intern to sue his/her respective company, and now that that's off the table, those who would work unpaid internships have no real ability to fight for their rights as workers. This isn't just a labor rights issue, however.
When it comes to unpaid internships, the list of negatives is a mile long. These programs overwhelmingly benefit people who can afford to work for free. The rest of us are not so lucky, and the result is a class of applicants that is made entirely of young, upper-class college students or graduates that is neither representative of the American labor force nor fair to the many qualified people who can't get into the industry of their choosing. This is not a simple matter of millennials complaining about their job prospects. Unpaid internships create a huge barrier to entry that fosters and feeds wealth inequality around the country. Without these internships, it's harder to get entry level jobs, and by extension harder to advance in your career. Regardless of the "educational benefits," some aspect of interns' work will always help the company, and that work needs to be classified as labor. If a business isn't prepared to hire their intern at the end of the program, then why take the time to train the intern? The intern's work will always benefit their employer in some way.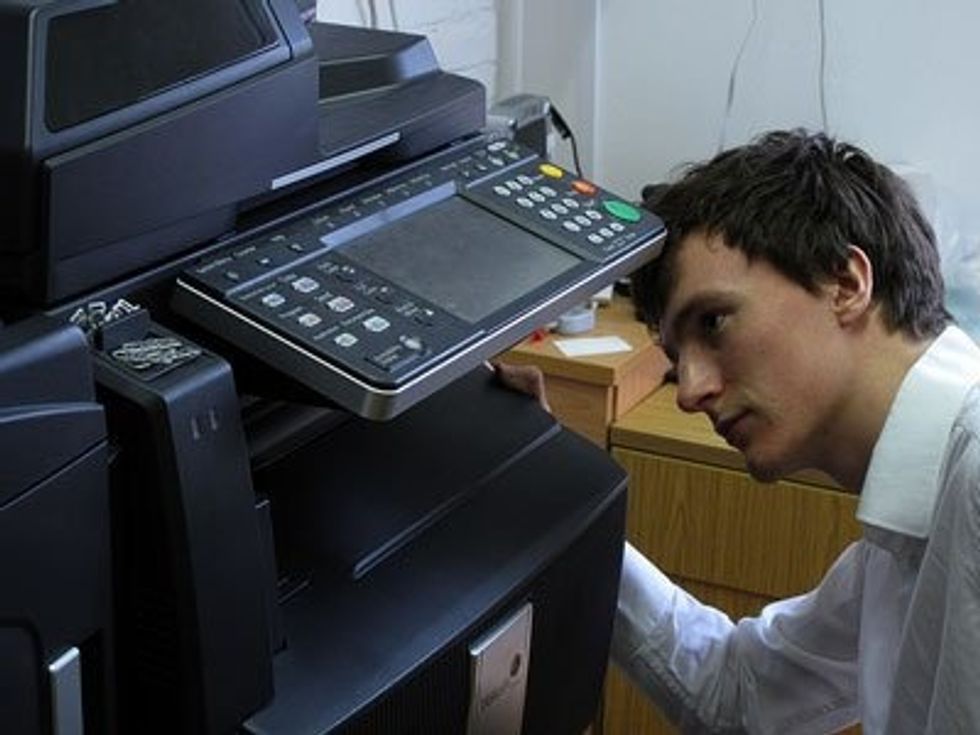 Unfortunately, companies are always going to bend the rules and try to convince unassuming kids to work for less than they're worth, but if we have a system in place that helps protect that kind of skulduggery, rather than the workers themselves, are we not equally culpable for the societal damage it causes? Plenty of HR departments have determined that paying interns the minimum wage isn't worth the overhead, and it's important to understand they aren't particularly concerned with the difference between learning and labor. A company not paying someone for their work is a cost saving measure. Nothing more. There should be no such thing as unpaid labor in this country. Pay your interns.
Keep reading...
Show less
Studies indicate that much of the tech company's success is predicated on the way in which it skirts labor laws.
Uber and Lyft drivers may only be making $3.37 an hour according to a new study conducted at MIT. The study, which surveyed over 1,100 drivers, combined "self-reported revenue, mileage and vehicle choices" with "detailed vehicle operational cost parameters for insurance, maintenance, repairs, fuel and depreciation" in order to come up with an estimation of median take home income. The original results of this study were immediately contested by Uber, with Uber's analyst citing several instances of survey bias and misleading questions as the company's chief complaints.

Presumably under pressure from the tech giant, the researchers adjusted their findings and determined that drivers make closer to $8.55 an hour in pretax income. Although this figure implies that drivers are making more than the federal minimum wage ($7.25), the study also concluded that 54% of drivers are making less than their state's minimum wage. On top of this, the study also shows that 8% of drivers are actually losing money by working for Uber. This paper, written by Stephen Zoepf, executive director of the Center for Automotive Research at Stanford University, has been released at a time when Uber and Lyft are facing backlash for their questionable labor practices. After releasing his second study, Zoepf was slammed again, this time by Uber's CEO, and accordingly adjusted his findings a second time. Zoepf arrived at the same median wage, but in his revised version, only 41% of drivers made less than their state's minimum wage and only 4% were losing money. Still, it's certainly worth noting, if only to relay Uber's economic power, how much they were able to sway this study despite arguing from a clearly biased position.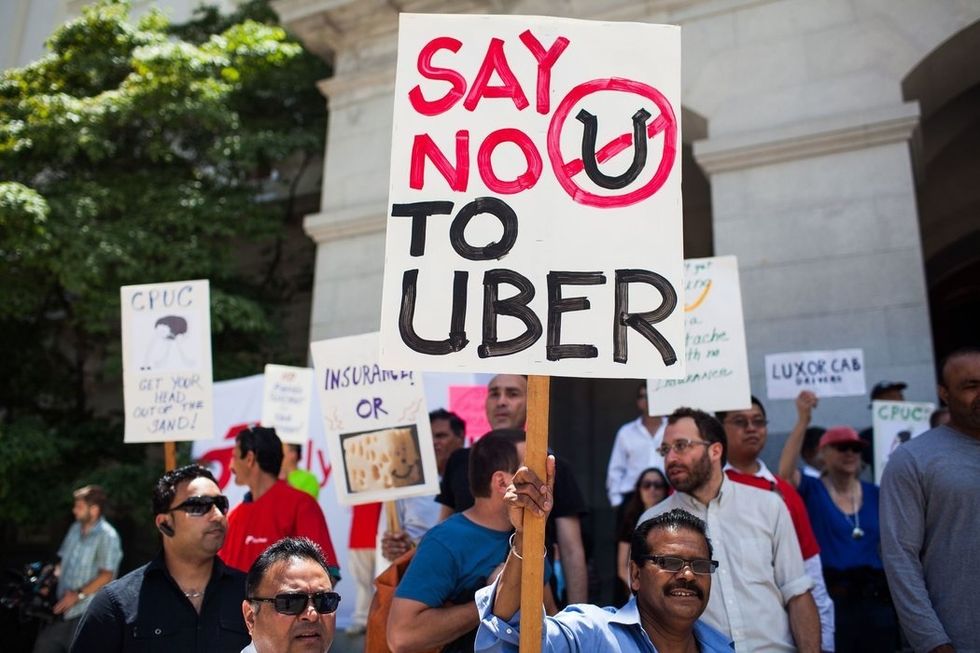 Presently, Uber operates, through what can only be described as a classification loophole, as an e-commerce company, not a transportation company. While this is changing in Europe, in America, Uber is not liable for the vehicles that their drivers put on the road. In fact, Uber's drivers, despite a long-fought battle to change this, are not technically employees. They're independent contractors and aren't entitled to the same rights and benefits as full-time workers. Uber drivers have to insure themselves, don't get unemployment, and have to maintain their vehicles at their own expense. The freedom to set one's own hours, Uber's major perk, isn't particularly unique either. Depending on the company they work for, New York drivers who lease their cabs from the Taxi and Limousine Commision are often afforded a similar luxury.
The bottom line is, Uber's service model isn't particularly unique, and there isn't really anything fundamentally different about an Uber-X than a cab. The company prides itself on its ability to disrupt the marketplace, but the reality is, Uber's greatest asset is that it was started in 2009, at the height of the App craze. When it was first introduced, the idea of pushing a button on your phone and hailing a cab was novel, it was cool. But in 2018, almost ten years later, the novelty has worn off. There are innumerable buttons to push. If you like the color pink, use Lyft. Hitch-a-Ride is teal. Even NYC taxi drivers have their own app now. That said, Uber's staying power is a testament to two things: one,the value of being first. And two, Being the cheapest option available makes it pretty easy to stay in business.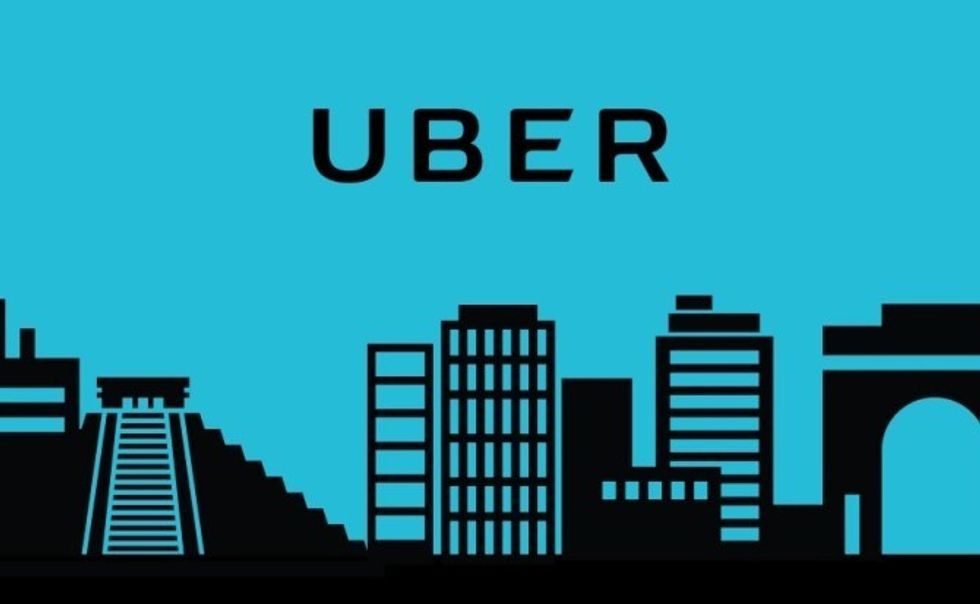 With regard to the latter however, Uber's ability to undercut traditional taxi services is predicated on their poor labor practices and the resultant low overhead. With that in mind, Stephen Gandel, published a piece in 2015 on the estimated cost Uber would incur if it were to formally employ its workers (in the US). With all things considered, Gandel came up with the number 4.1 billion dollars, or roughly 10% of Uber's total valuation. This was published three years ago, when Uber's reported 160,000 US-based drivers. By the end of 2015 they had doubled to 327,000 drivers. Uber also hit one million drivers worldwide in 2015. Since Gandel's report was based only on the 160,000 US-based drivers at the start of 2015, it's tough to say exactly what it would cost Uber to properly employ all of its workers, but we can infer that it'd be a pretty hefty, potentially devastating fee.
It would seem that if Uber continues losing lawsuits, its viability as a company could be in trouble. And, despite Europe taking the lead on securing employee status for Uber drivers, it would take a major societal shift in the way Americans view labor for any concrete change to truly happen here. Still, if Americans are looking for a perfect example of corporate greed, they need look no further than their favorite ride-sharing app.
Matt Clibanoff is a writer and editor based in New York City who covers music, politics, sports and pop culture. His editorial work can be found in Inked Magazine, Pop Dust, The Liberty Project, and All Things Go. His fiction has been published in Forth Magazine. -- Find Matt at his website and on Twitter: @mattclibanoff
Keep reading...
Show less