Pogues frontman Shane McGowan was an ancient 65 when he died on November 30. Television producer Norman Lear was a youthful 101 when he left this realm on December 5. No doubt his zest for life kept him going for so long – and his zest for controversy.
Norman Lear's work was an integral part of American life in the second half of the 20th Century. Television programs like Maude, Sanford and Son, and The Jeffersons dragged television out of the 1950s and into the real world. As Variety states: "Lear's shows were the first to address the serious political, cultural and social flashpoints of the day – racism, abortion, feminism, homosexuality, the Vietnam war – by working pointed new wrinkles into the standard domestic comedy formula. No subject was taboo: Two 1977 episodes of All in the Family revolved around the attempted rape of lead character Archie Bunker's wife Edith."
All in the Family, which ran on CBS from 1971 to 1979, typified the clash of generations. Middle-aged bigot Archie Bunker – played by Carrol O'Connor – was a right-wing King Lear in Queens, raging at the radical changes in society. Archie didn't let ignorance get in the way of his opinions; once he argued that people who lived in communes were communists. The thing is, the old dog was actually capable of learning new tricks. Archie never evolved into any kind of saint. But over the nine seasons "Family" aired, experience taught Archie the benefits of listening to (and respecting) viewpoints far different from his own.
All in the Family was the jewel in Lear's crown, but don't forget the highly popular shows One Day at a Time (which featured Bonnie Franklin as a divorcee raising two daughters in the Midwest) and Mary Hartman, Mary Hartman (with Louise Lasser as the titular figure in a parody of soap opera conventions). Good or bad, Lear's work was never indifferent.
More recently, you may have heard about Lear's lively activism. His TV shows were themselves arguments for free and unfettered speech, and Lear supported a slate of liberal causes. In 1981 he founded People for the American Way. The organization's website describes the ways that PFAW has "engaged cultural and community leaders and individual activists in campaigns promoting freedom of expression, civic engagement, fair courts, and legal and lived equality for LGBTQ people."
Lear's life was a long and fulfilling one. In 1978 he was given the first of two Peabody Awards, the most prestigious award in television. "To Norman Lear," it reads, "...for giving us comedy with a social conscience. He uses humor to give us a better understanding of social issues. He lets us laugh at our own shortcomings and prejudices, and while doing this, maintains the highest entertainment standards."
A pioneer, a gadfly of the state, a mensch. To paraphrase a lyric from All in the Family's theme song, "Mister, we could use a guy like Norman Lear again."
It turns out national emergencies are very subjective.
The Trump administration has laid bare many of the failings of our government.
All three government branches are privy to partisanship. Our checks and balances may not necessarily work as intended. But most alarmingly, American presidential power might be far less defined than most people realized.
Historically, dictatorial regimes have utilized "national emergencies" as excuses to consolidate and reinforce power. We've seen this playbook employed by Erdogan in Turkey and by Duterte in the Philippines. But could this happen in America? The answer is murky. In fact, national emergencies are murky territory in general, the main problem being that most of the terminology involved is broad and ill-defined.
In a video posted by The Atlantic, Elizabeth Goitein, co-director of the Liberty and National Security Program at the Brennan Center for Justice, explains, "There's no legal definition of emergency, no requirement that congress ratify the decision, and no judicial review." In other words, the decision to declare a national emergency are almost entirely up to a president's personal discretion. Normally, we assume that our elected officials have the best interest of the people in mind, and would not declare a national emergency for personal or partisan political gain. But considering Donald Trump's noted praise of dictators like Erdogan, coupled with his extreme penchant for partisanship, we can no longer simply rely on the president's best judgment.
The question then becomes, "If the president declares a national emergency now, what powers can he abuse?"
1. The Power to Take Over Wire Communication
as01.epimg.net
During a national emergency, the president has the power to shut down or take over radio stations. Assuming there's a threat of war (which, again, can be determined at the president's own discretion), that power expands to any and all wire communications. This executive power was last used during WWII, before most people utilized daily wire communication in any meaningful way beyond the occasional phone call.

Today, given the vagueness and broad applications of "wire communications," declaring a national emergency could allow the president to control Internet traffic in the US. This could include shutting down websites he didn't like, blocking emails to and from dissidents, and altering search results to only display pre-approved propaganda. Doing so would be akin to removing free speech from the Internet, and during a national emergency that would be completely within the president's power.
2. Sanctioning American Citizens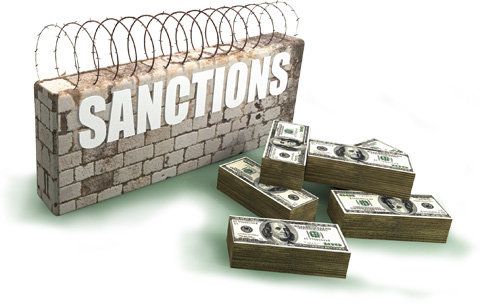 static1.squarespace.com
Imagine going to work, only to discover you've been fired because you can no longer legally be employed. You go back to your apartment and find out you're being evicted. So you go to the bank to take out cash for a hotel, but your funds are frozen. Turns out you're on a list of US citizens suspected of providing support to foreign threats. That's the potential reality of the International Emergency Economic Powers Act (IEEPA).

This act allows the president to declare a national emergency to "deal with any unusual extraordinary threat" that "has its source in whole or substantial part outside the United States." It gives the president the power to freeze assets and block transactions where a foreign nation or foreign national might have a vested interest. George W. Bush used this after 9/11 to sanction those being investigated (sometimes wrongly) of helping terrorists. Were a president to declare "illegal immigrants" a national emergency, the implications could be disastrous.
3. Deploying the Military Within the US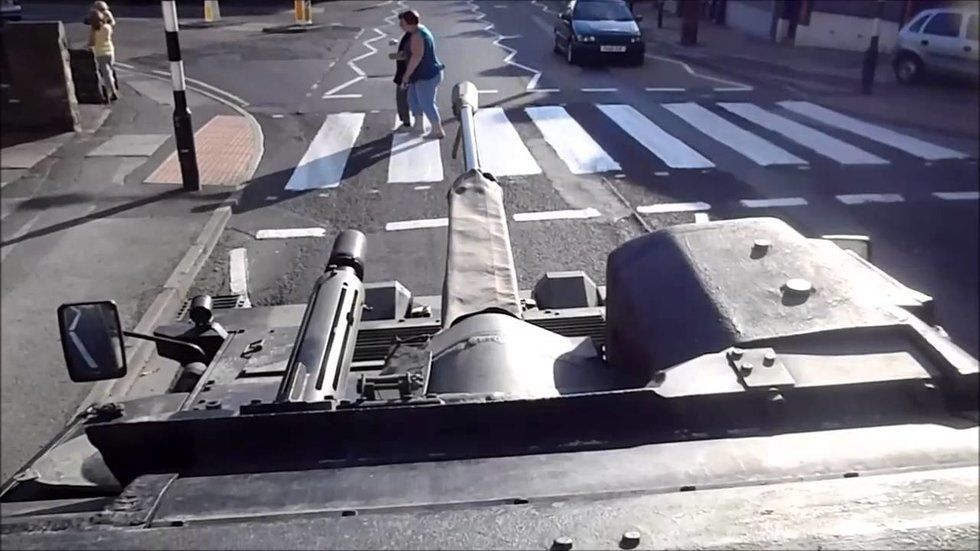 i.ytimg.com
The idea of armed soldiers marching down your city street to hunt down civilians might sound like something out of a dystopian novel. But during a national emergency, it could be an American reality. The Insurrection Act states that during a national emergency, the president can deploy military troops inside the US to suppress any "unlawful combinations" or "conspiracies" that "obstructs or hinders the execution of the law." The problem, again, is that the terms are so vaguely defined.

President Eisenhower once used this law to enforce desegregation in schools. But a president with different sentiments could just as easily use it against protestors or undocumented migrants. For instance, if Trump were to decide Black Lives Matter constituted an "unlawful combination" during a state of emergency, sending the army to suppress them would be fully within his power. Alternatively, a sanctuary city harboring illegal immigrants might be interpreted as a "conspiracy" and therefore subject to military rule.
In many ways, the limits of an American president's power during a national emergency have not been tested. On one hand, theoretical checks and balances do exist which could allow Congress to end a national emergency that was being abused. On the other hand, this would require a majority that a largely partisan Senate would likely not have. There also might be opportunities for the courts to block various moves made during a national emergency but, again, the legality here is largely untested.
Ultimately, as citizens, we must keep a watchful eye on our president's actions should he declare a national emergency. And if things go south, we must keep this in mind the next time we vote. After all, when one person who is supposed to represent all of us holds so much power, we must make sure it is a person of strong enough character and mental capability to understand the repercussions of his or her actions.