"A tree is best measured when it is down," the poet Carl Sandburg once observed, "and so it is with people." The recent death of Harry Belafonte at the age of 96 has prompted many assessments of what this pioneering singer-actor-activist accomplished in a long and fruitful life.
Belafonte's career as a ground-breaking entertainer brought him substantial wealth and fame; according to Playbill magazine, "By 1959, he was the highest paid Black entertainer in the industry, appearing in raucously successful engagements in Las Vegas, New York, and Los Angeles." He scored on Broadway, winning a 1954 Tony for Best Featured Actor in a Musical – John Murray Anderson's Almanac. Belafonte was the first Black person to win the prestigious award. A 1960 television special, "Tonight with Belafonte," brought him an Emmy for Outstanding Performance in a Variety or Musical Program or Series, making him the first Black person to win that award. He found equal success in the recording studio, bringing Calypso music to the masses via such hits as "Day-O (The Banana Boat Song)" and "Jamaica Farewell."
Harry Belafonte - Day-O (The Banana Boat Song) (Live)www.youtube.com
Belafonte's blockbuster stardom is all the more remarkable for happening in a world plagued by virulent systemic racism. Though he never stopped performing, by the early 1960s he'd shifted his energies to the nascent Civil Right movement. He was a friend and adviser to the Reverend Doctor Martin Luther King, Jr. and, as the New York Times stated, Belafonte "put up much of the seed money to help start the Student Nonviolent Coordinating Committee and was one of the principal fund-raisers for that organization and Dr. King's Southern Christian Leadership Conference."
The Southern Poverty Law Center notes that "he helped launch one of Mississippi's first voter registration drives and provided funding for the Freedom Riders. His activism extended beyond the U.S. as he fought against apartheid alongside Nelson Mandela and Miriam Makeba, campaigned for Mandela's release from prison, and advocated for famine relief in Africa." And in 1987, he received an appointment to UNICEF as a goodwill ambassador.
Over a career spanning more than seventy years, Belafonte brought joy to millions of people. He also did something that is, perhaps, even greater: he fostered the hope that a better world for all could be created. And, by his example, demonstrated how we might go about bringing that world into existence.
Make sure this book is on your shelf soon.
Novelist Amanda Boyden's searing new book I Got the Dog: A Memoir of Rising is roaring up the Canadian bestsellers list.
Born in Minnesota, educated at the University of New Orleans, Boyden has done everything from slinging hash to performing as a trapeze artist known as "Lady Hummingbird."
She's published bestselling novels - Pretty Little Dirty (Vintage - 2006) and Babylon Rolling (Pantheon - 2008) - before embarking on her memoir. Dog offers the reader - among other things - a devastatingly powerful account of a sexual assault as well as the psychic assault of a marriage gone desperately wrong.
Skinny Jackson recently had a virtual sit-down with Boyden and discussed everything from Shakespeare to writing to betrayals of the heart - and how, when life kicks you in the teeth, you get back up and get back to it.
You've a successful career as a novelist, why a memoir at this point in your career?
I'd been bouncing around for a number of years, working primarily on screenplays and adaptations, a bit of journalism here and there, a requested collection of poems for a dying friend.
I also had two novels-in-progress (both finalists in the William Faulkner - William Wisdom Competition) but, after the break-up of my marriage, I simply couldn't find the stomach to return to pre-existing work. No doubt I was craving something new at large, but I'd also considered the Me Too movement as a motivating force to tell my story, part of it from a long time ago, part of it recent.
Over the decades I've found great solace in the words of others - Joan Didion's The Year of Magical Thinking comes to mind - and I wanted to offer something helpful or possibly useful rather than just consuming the works of other people.
I'm just gonna jump in here and ask you flat-out. Your ex-husband - Joseph Boyden - was the literary darling of Canada - perhaps a tad too darling, darling. Yet there's not a lot of mudslinging in I Got the Dog. You remain above the fray. Should we call you High-Ground Boyden?
I thought a lot about what I wanted to say and how I wanted to say it. Am I still trying to heal? Some weeks, yes. Other weeks I'm still reeling. I found out just a few days ago that a woman I considered a friend - a former graduate student of mine - had had a two-year affair with Joseph, right under my nose.
There may be more cockroaches in the corners that come my way, but they can be killed with a good shoe swat.
Life is short. I don't want to be on any kind of crusade that reminds me every day of the dark side of the human condition. Why sully my memoir with vindictiveness.
Agreed, Sister. Now I'm going to head into some tough questions if that's okay.
I've got my big girl pants on and zero reason not to say what I know to be true.
Alright then, here it comes. Your ex, Mr. Boyden, has been accused by the media - and some in the First Nations communities - with misrepresenting himself. It's been argued that he has no Native Canadian blood whatsoever and casually invented an indigenous literary identity in order to sell books. Is that true?
Here's what I know: I was a fierce defender of my husband when the controversy broke out, as I knew him to be passionate, truly passionate, about the First Nations' causes he supported. I believed that he had the people and the cause in his blood, his mind, and his heart. I believed he meant the words he put down on paper and the words he said in public when telling the history and the stories of the First Nations people.
That said, I urged him to get out in front of the firestorm of controversy thatThe Globe and Mail feature generated about his claim to his status. And I was troubled by his response. He dragged his feet and stalled on taking a DNA test for a long, long time before finally doing it.
But he finally took the test?
[LONG PAUSE] Yes, he did.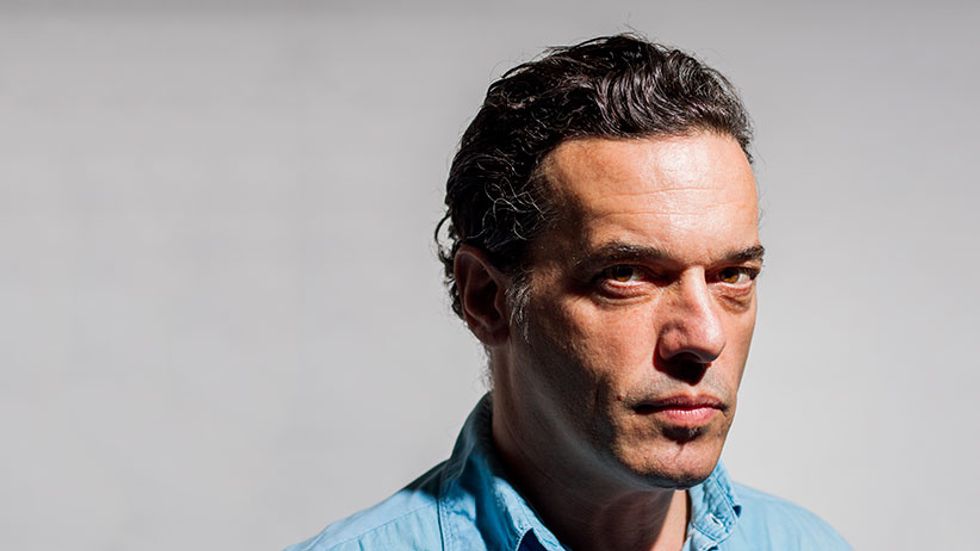 Canadian Author, Joseph Boyden
You can buy I Got the Dog on Amazon here.
And what were the results?

While he has a few drops of indigenous blood from overseas . . . that would be Greenland, he has no Native American blood, has no DNA that can be traced to the First Nations people in Canada or the Americas at large.
Wait. So you're saying he made the whole thing up?
I actually don't believe that he was solely responsible for the mythology of the Great Joseph Boyden. Years and years ago, when the machine began spinning his myth-story for his dust jacket it included the word Metis, I asked him why he'd let them say that.
He categorically didn't know that could be the case about his heritage but explained that the word Metis meant "mixed," and that he didn't fully know his genetic history.
I called him out on the false advertising, but he ignored my advice. He did that about other aspects of his life as well - ignoring my advice, that is.
You can buy I Got the Dog on Amazon here.
How do you feel about that?

I Got the Dogrecounts how Joseph told me he was "just going to live [his] own life." I didn't exactly understand what that meant at the time. But now the onus is on him.
I don't feel like a woman scorned. I feel like a woman freed. I feel like a woman vindicated. I'm sure many more women who drank his Kool-Aid, women he had one-night stands with - or significantly longer relationships with inside our marriage - will reveal themselves to me.
But as R.E.M.'s lyrics say, finally, "It's the end of the world as we know it, and I feel fine."
Thank you for being so honest. Time to breathe - take a sip of wine. Or four. Now tell me, do you see any connections between your novels and your new book?
I'd be lying if I said I'm not a feminist. All over this memoir, I try to touch on that, especially in the chapter titled "Marrow." We three daughters, being the children of our smart and independent parents who instilled those feminist values in us, well, we're all feminists.
Both Pretty Little Dirty, a reinterpretation of the Cupid and Psyche myth, and Babylon Rolling address feminism. As a writing woman, how can I not champion Woman with a capital W?
How would you describe I Got the Dog and its intent?
Full of fire, tears, joy, immense pain, glorious heights. If I can rise, so can you.
What's at the heart of the book?
That one version of me who is most vulnerable.
I think about all the other women and girls - so many of color - the LGBTQ+ community, and feel like I might just have managed to carve out the tiniest path in this world for others who find themselves sad. Or self-punishing. Or wandering.
One of my favorite people - not just in the book, but ever - is your younger sister Meg who is a psychic medium. I can tell she's a real hero to you. Are you Meg's hero, too?
Funny you should ask that. A couple days ago I was on a conference call with Meg and a friend. Afterwards, the friend said, "Wait, I thought she was your younger sister." I laughed and said yes, she's younger in this life but a much older soul.
Meg is indeed my hero, and her husband is as good a man as it gets. I admire their union, their solidarity, their moxie, their loyalty not just to one another but to extended family.
Any discoveries made while writing I Got the Dog - are you surprised by anything?
I was admittedly delighted by abandoning old forms and just letting the material draw me into new narrative territories. Why did I have to write this in any semblance of a traditional memoir? I just decided to write freely. After all, I was newly free.
When did you know you were a writer?
Before I could write. Mom sang German lullabies and read me fantastical bedtime stories. Dad made Shakespeare jump and sing. Their world was always about words, and they brought me into it from Day One. I was gifted with amazing parents.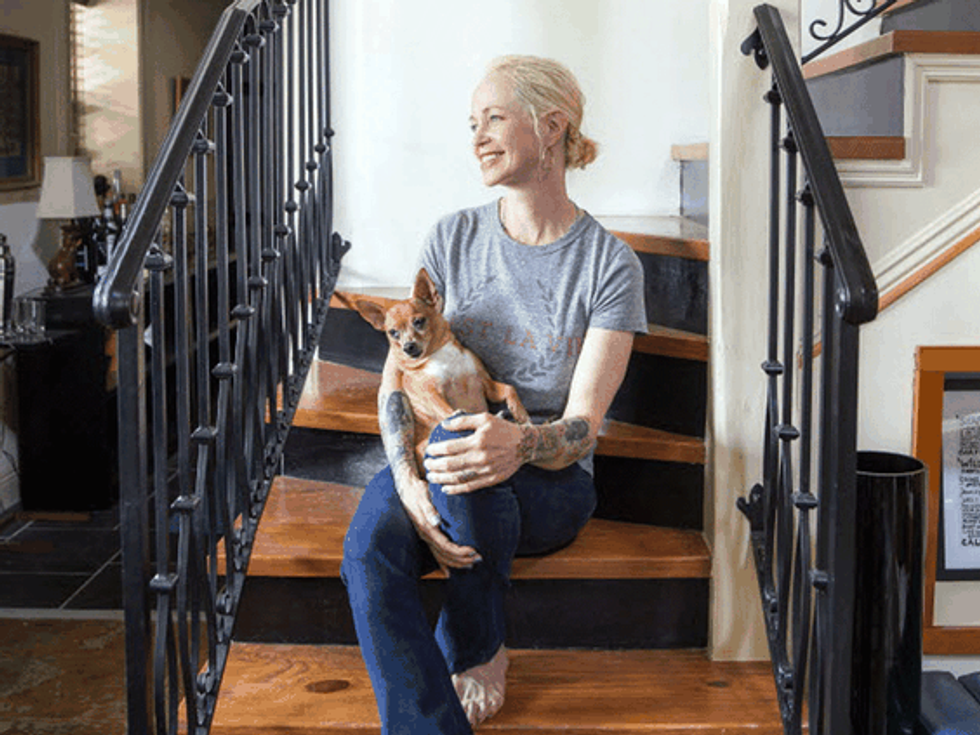 Amanda Boyden with the dog
You can buy I Got the Dog on Amazon here.
What's next for you?

I'm finally heading back into a novel that's held my interest for years. It's about an illegal immigrant, a kidnapped girl, a 95 year-old WWII vet, a jilted African American wife, as well as a serial killer and his sublimated wife. Yeah, there's a reason why I've dragged out the writing of this thing . . .
Any favorite memoirs?
Michelle Obama's Becoming, The Girl with the Lower Back Tattoo by Amy Schumer, Laurie Gough's travel memoir Kiss the Sunset Pig. Countless others.
What books are you currently reading?
I just finished a collection of stories that I think will soon be essential reading in all university classes. Michael Clayton's Dead Roosters is absolutely fantastic. My dad's book of poetry is also knocking my socks off: In Their Time, by Bill Buege.
With an unforgettable title like I Got the Dog, I gotta ask about your rescue Chihuahua, Fry.
He and I are sporting our COVID-10 Tires - Fry's is a ten-ounce, mine a ten-pounder. But we wear them proudly. After all, we're both survivors.
You can buy I Got the Dog on Amazon here.
In 2019, the equivalency of knowledge and power is not just an adage, but a warning. However, an American public that stays defiantly informed can also turn knowledge into hope.
Author Isaac Asimov once said, "There is a cult of ignorance in the United States, and there has always been.
The strain of anti-intellectualism has been a constant thread winding its way through our political and cultural life, nurtured by the false notion that democracy means that my ignorance is just as good as your knowledge." In 2019, the equivalency of knowledge and power is not just an adage, but a warning. However, an American public that stays defiantly informed can also turn knowledge into hope.
Here are 10 books every (informed) American should read:
Travels with Charley: In Search of America by John Steinbeck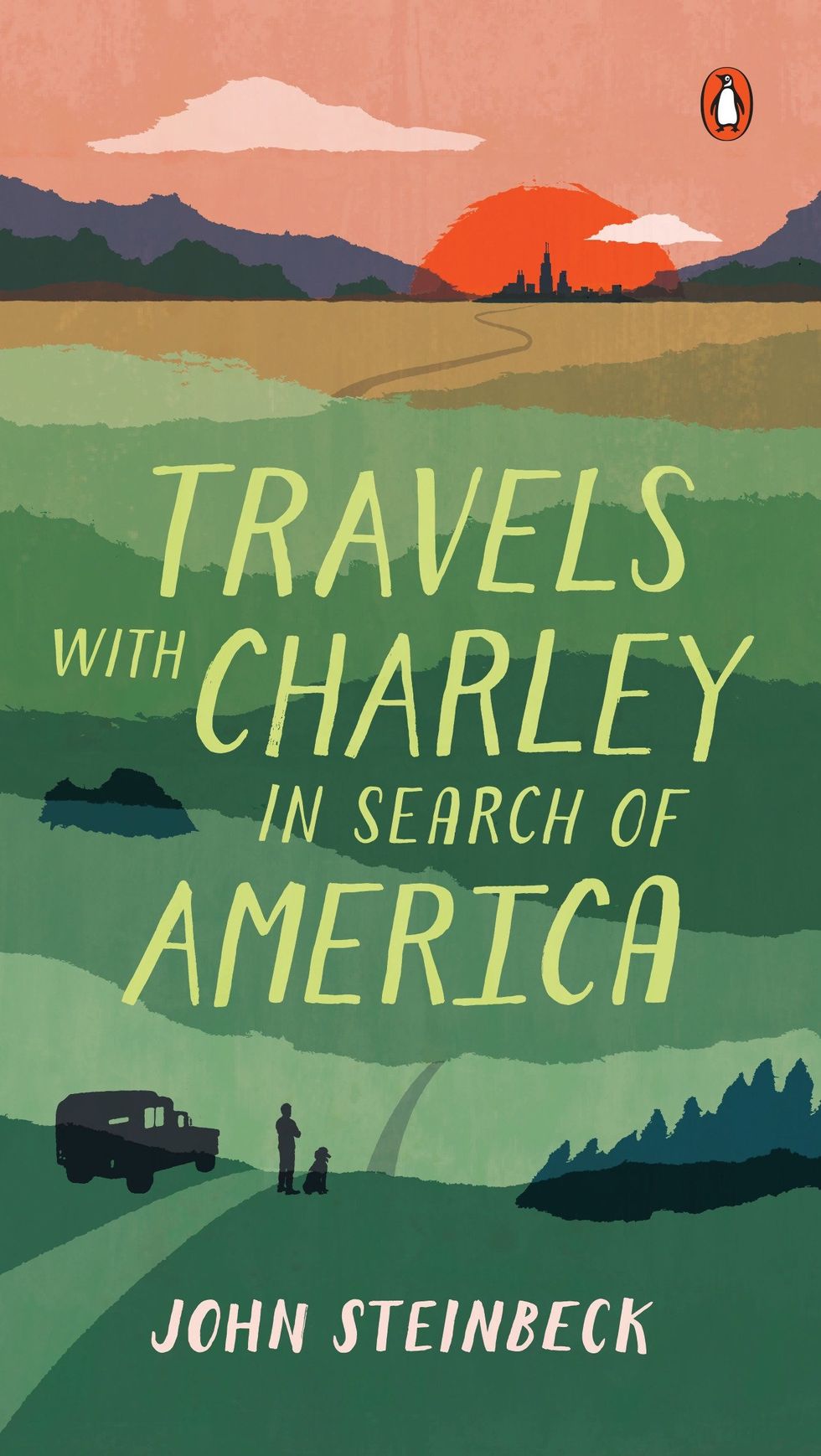 If you don't read the Steinbeck classics, The Grapes of Wrath and Of Mice and Men, you're doing yourself a disservice. But, if there's only one Steinbeck book you do make time for, make sure it's his autobiographical travel memoir of taking his lumbering RV and charismatic dog across America. He makes due with whatever conversation and company he finds, not driven by any great American ambition other than finding moments of connection in a diverse landscape.
Catch-22 by Joseph Heller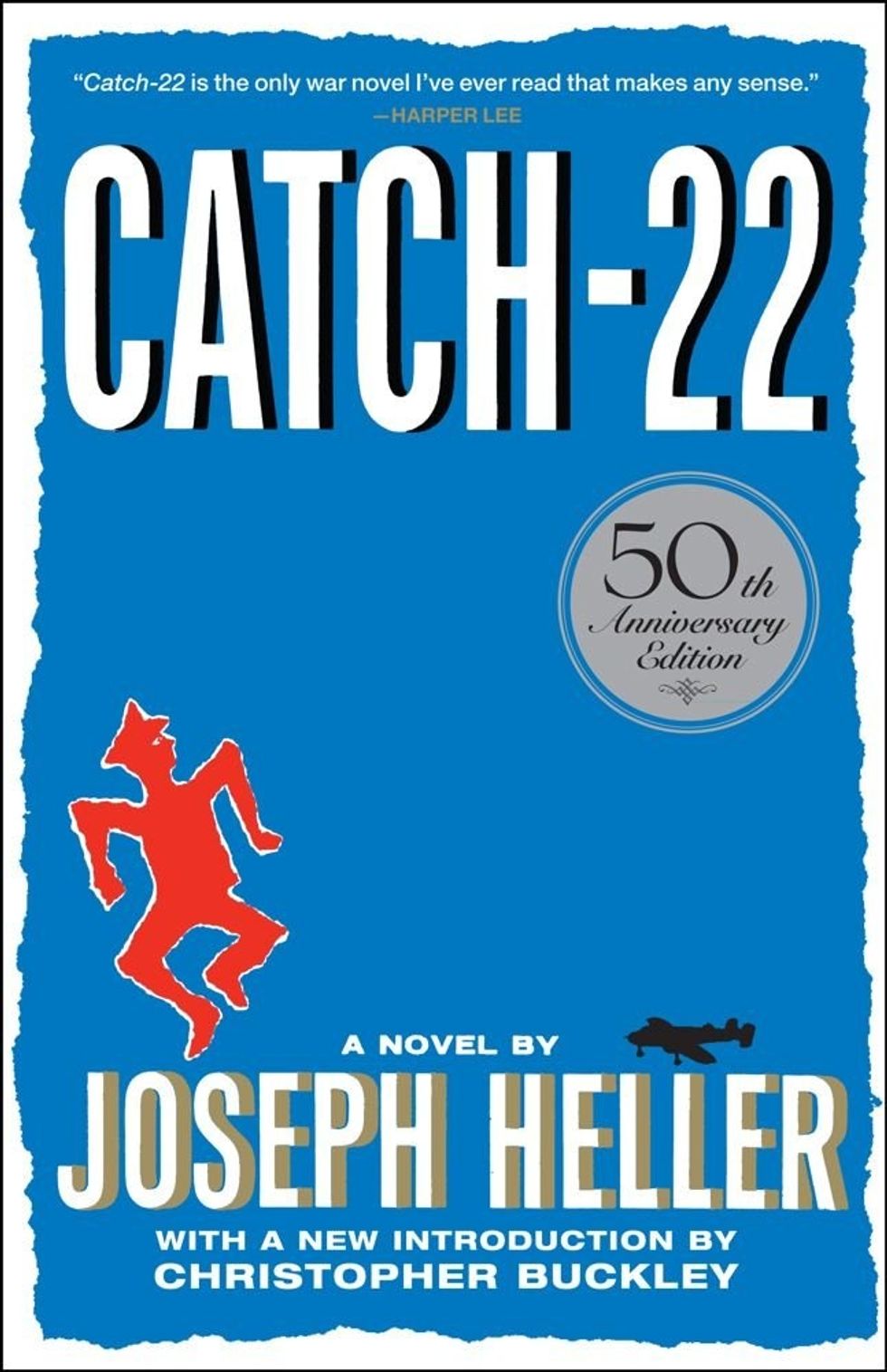 One of America's most loved authors, Heller's humor and biting observations capture the precarity of individualism in the face of war. The foundations of American cynicism and anti-war sentiment are encapsulated in the eponymous bureaucratic rule of Catch-22: "a man is considered insane if he willingly continues to fly dangerous combat missions, but if he makes a formal request to be removed from duty, he is proven sane and therefore ineligible to be relieved."
Frankenstein by Mary Shelley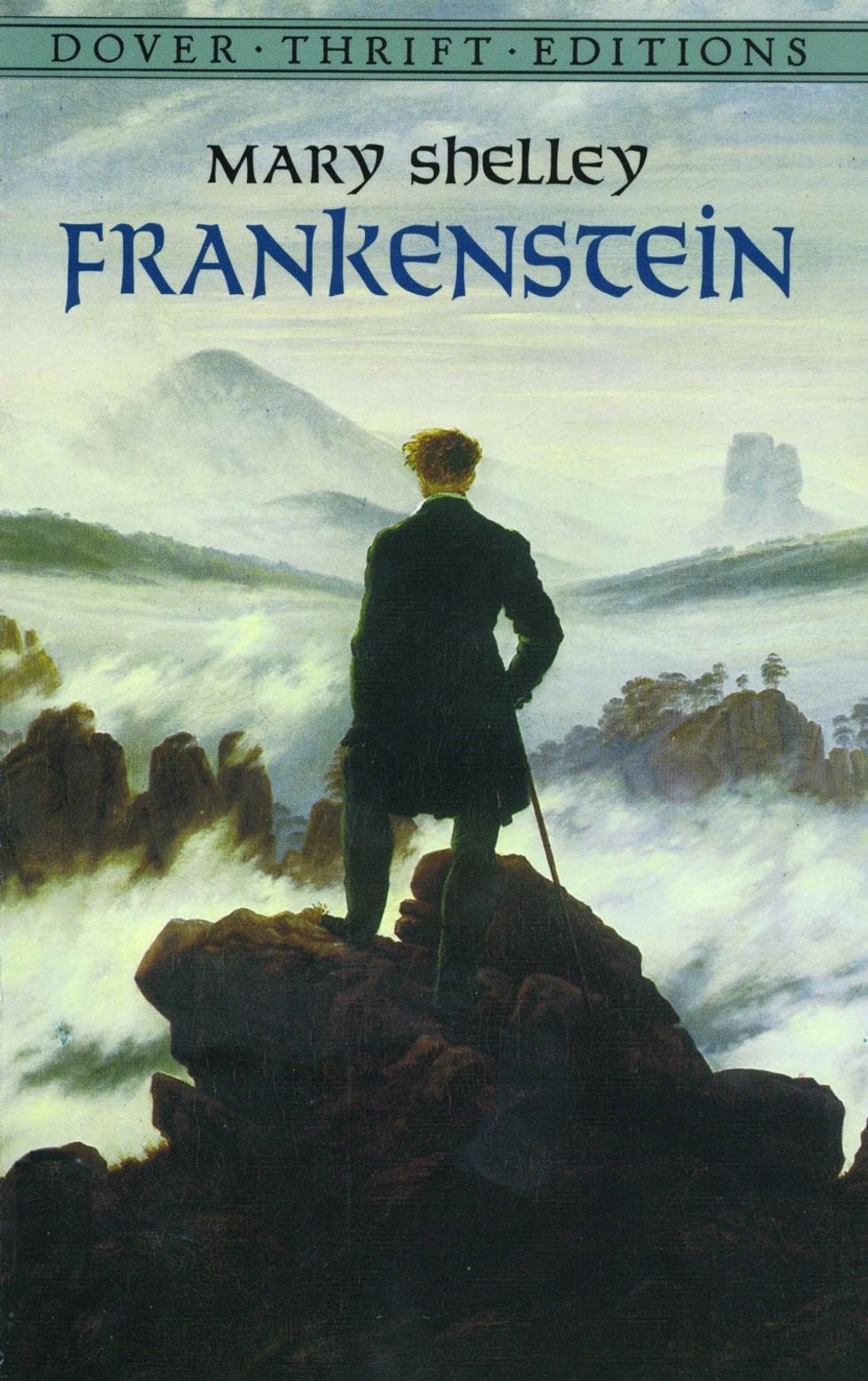 As much as the movie adaptations of Frankenstein's monster are icons in America cinema, the philosophical depths of the novel are sadly lost. Individuality and personal responsibility are two major burdens that neither creator nor creation are capable of managing well. There's also something to be said about the element of spectatorship that Shelley frames the novel with, as the story unfolds through a series of letters and switches narration like a mind-bending Black Mirror episode.
Between the World and Me by Ta-Nehisi Coates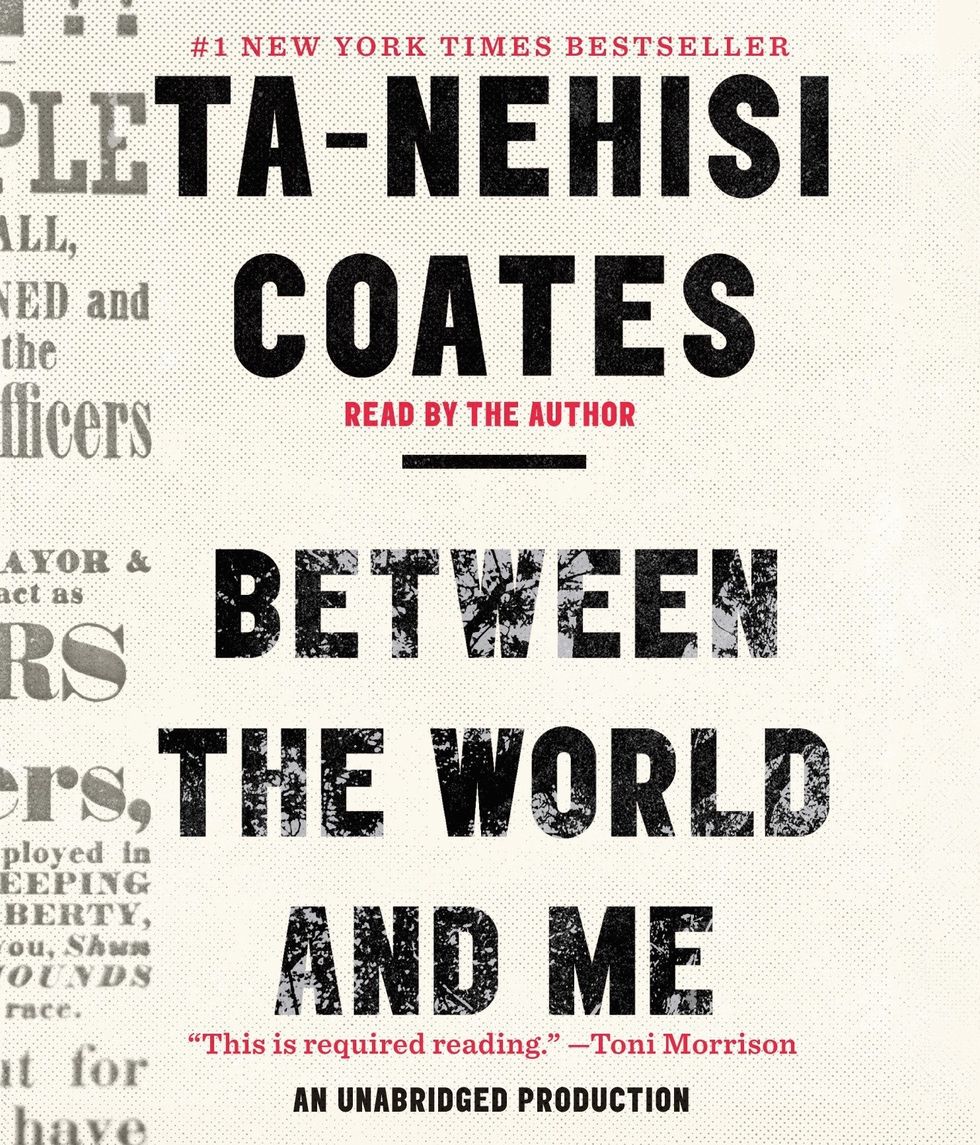 Coates manages to capture both the history and enduring tension of race relations in modern America in what Toni Morrison calls "required reading." Written as a letter to his son, Coates' writing is an alchemy of memoir, oral history, and calls to action. He aims to explore how "Americans have built an empire on the idea of 'Rae,' a falsehood that damages us all but falls most heavily on the bodies of black women and men...What is it like to inhabit a black body and find a way to live in it?"
The Hitchhiker's Guide to the Galaxy by Douglas Adams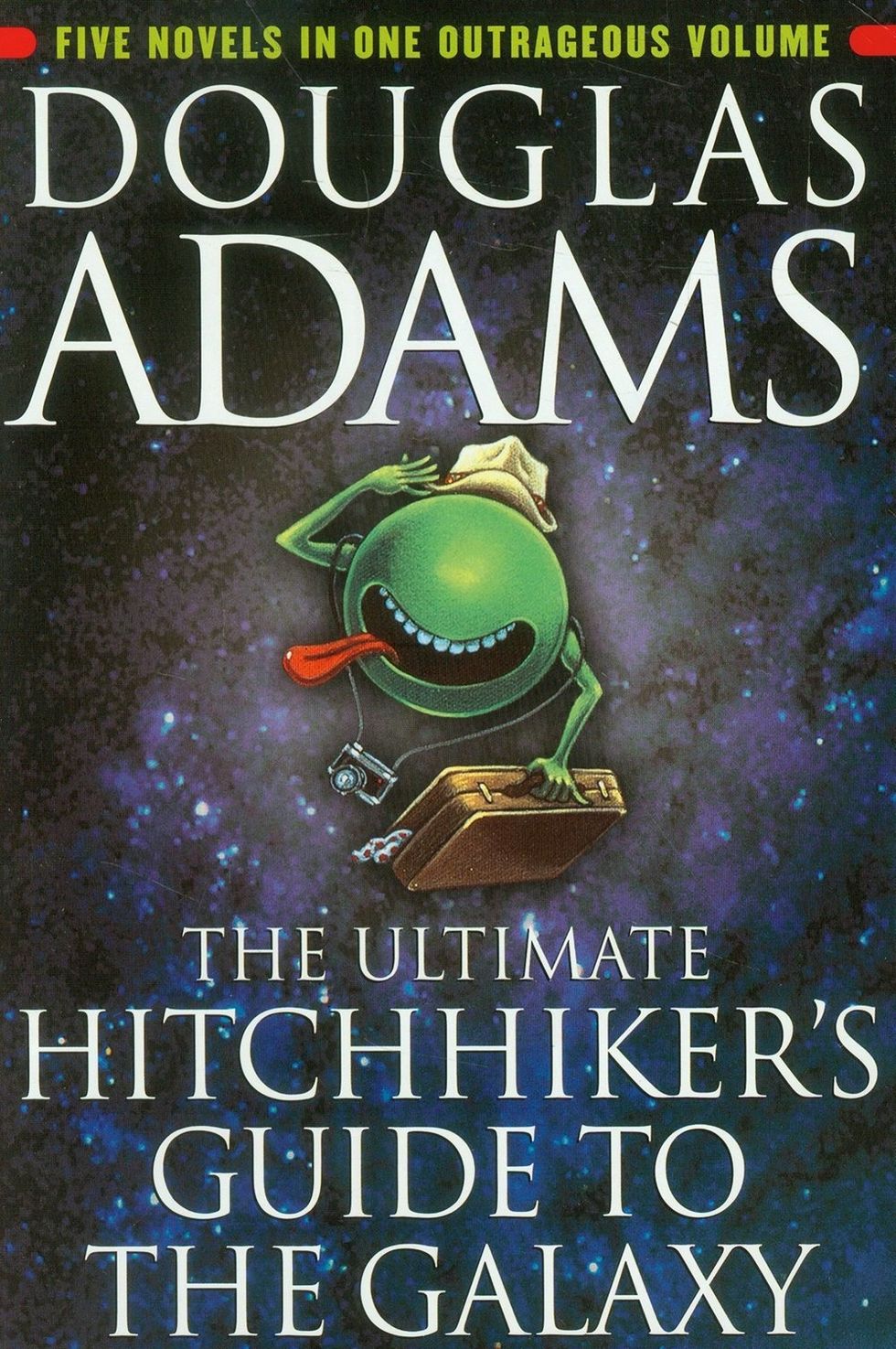 This classic fantasy adventure isn't a political science essay or a philosophical treatise, but the payoff is just as strong–if not stronger. Alienation, otherness, nihilism, and, above all, personal resilience take Arthur Dent through the galaxy after his home (along with the rest of earth) is destroyed one casual morning.
Ender's Game by Orson Scott Card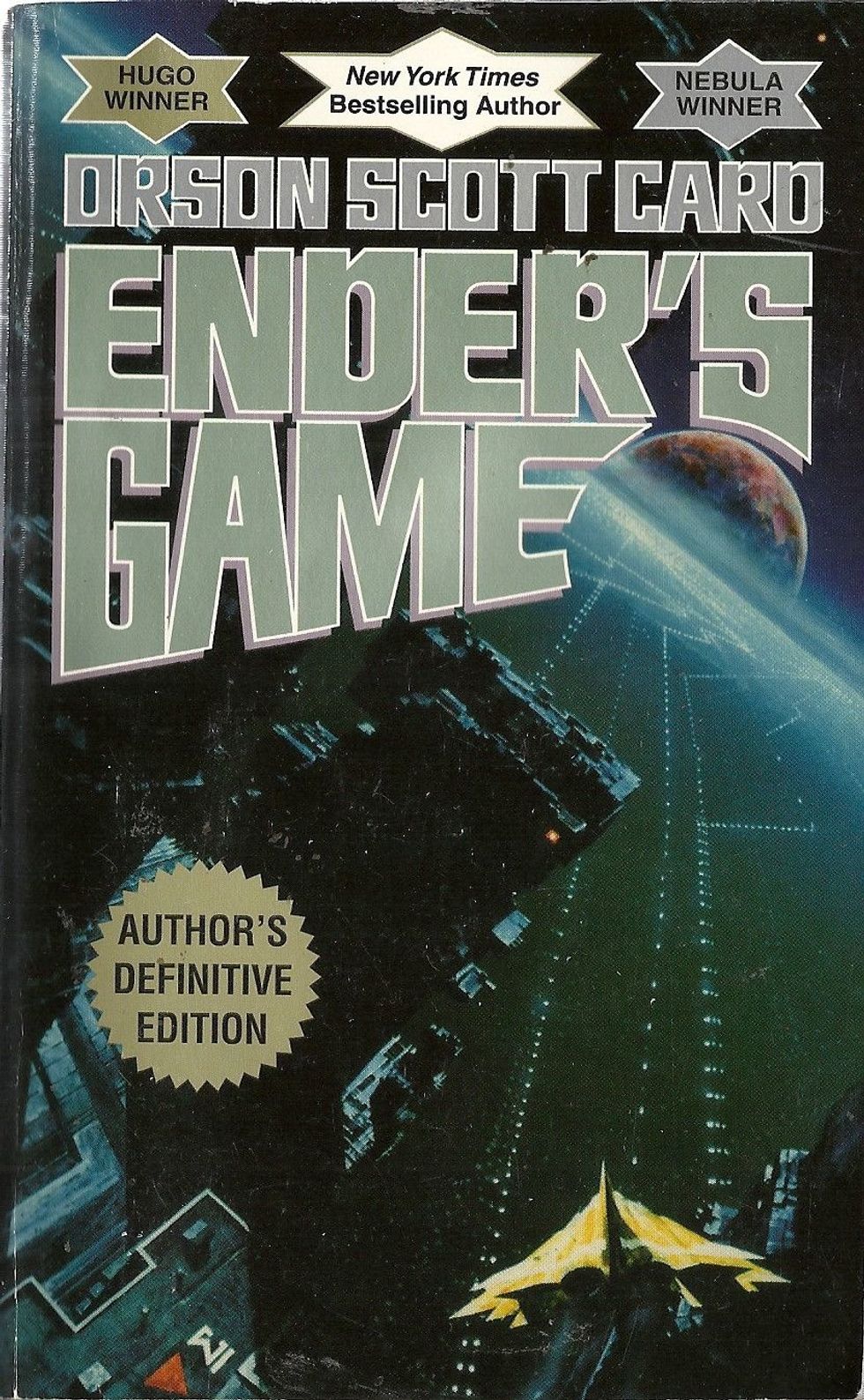 In the same vein, this sci-fi novel is like Machiavelli's The Prince retold as a dystopian space saga. The value of individual innocence in the face of the greater good is challenged. The series explores the moral boundaries of powerful men using innocents as weapons in a war they can't understand.
Bad Feminist by Roxane Gay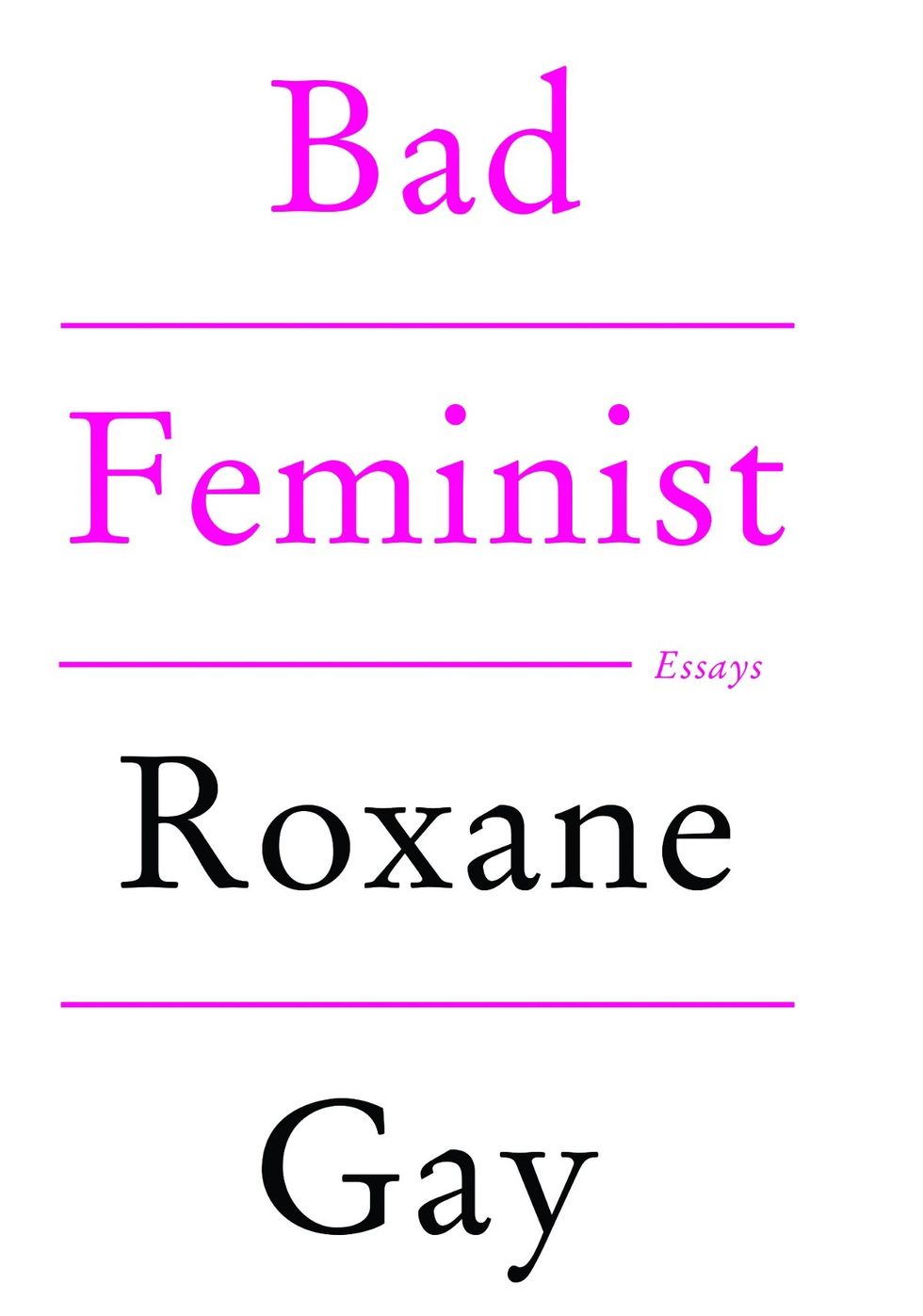 Gray's book of essays explores the contradictions inherent in what we understand modern "feminism" to mean. Mixing humor with sharp observation, Gay targets issues as banal as choosing pink as her favorite color as well as timelessly complex matters such as domestic abuse and abortion.
Fahrenheit 451 by Ray Bradbury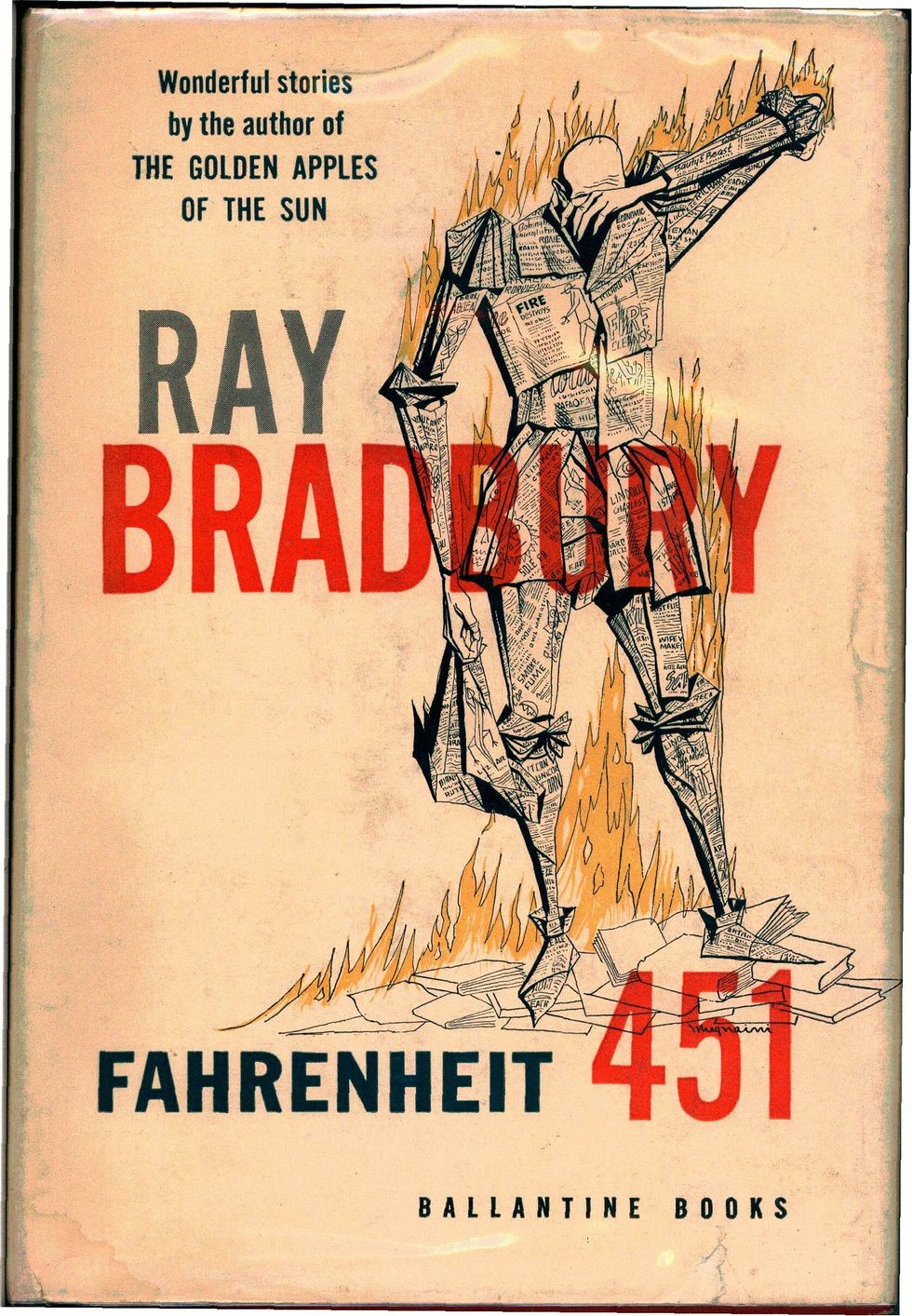 This one also gets named on every list of "books you need to read" because of its plain and eerie predictions of how dependent society will become on media for its opinions and worldview, as well as entertainment.
The Little Prince by Antoine de Saint-Exupéry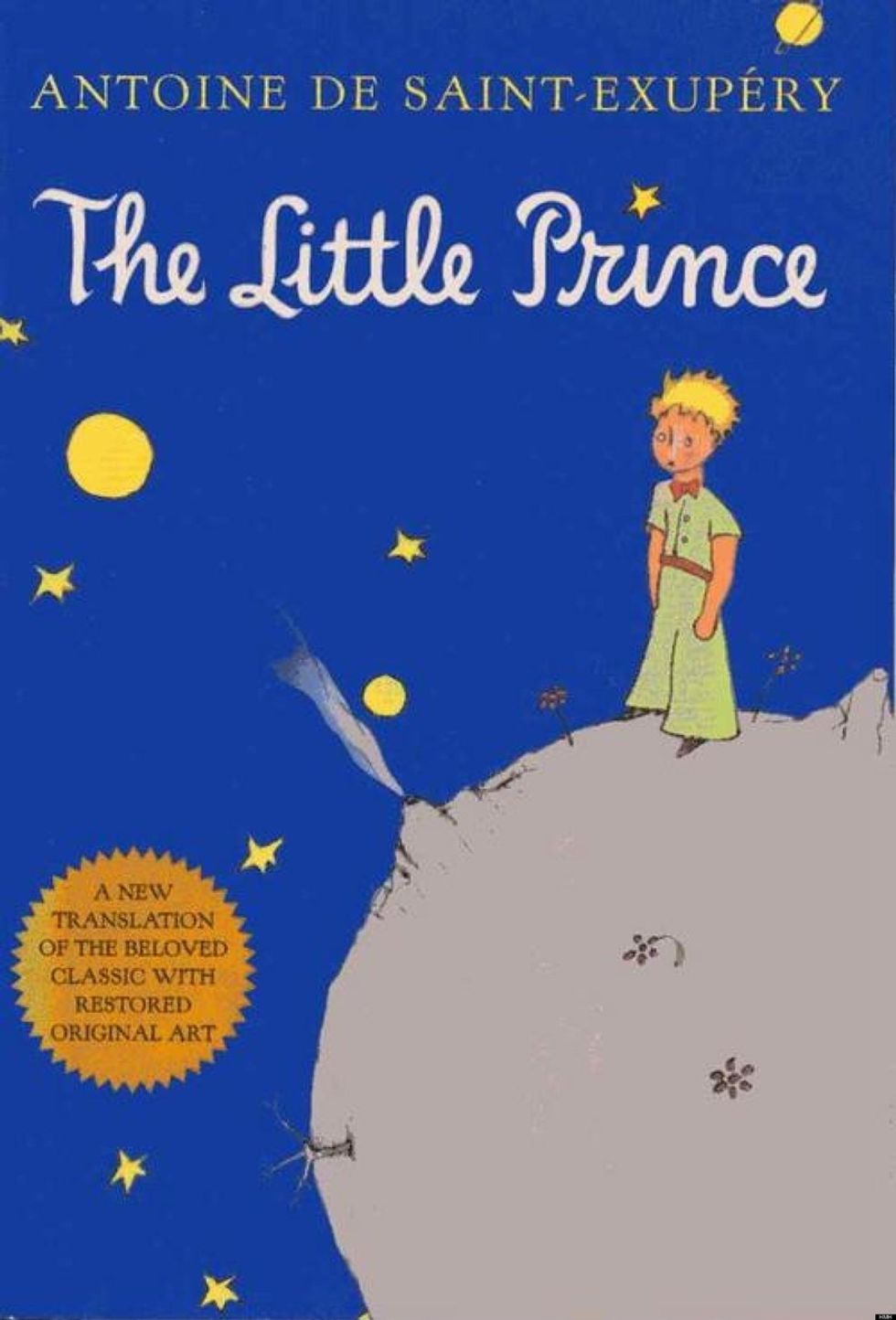 If you can't read the entire canons of solipsism, emotional psychology, and the art of satire, you can absorb the whimsical explorations of The Little Prince. Put simply, a boy prince journeys from planet to planet, each populated by a single adult. His conversations with each one create "a heartfelt exposition of sadness and solitude." Originally written in French, it's universally poetic.
1984 by George Orwell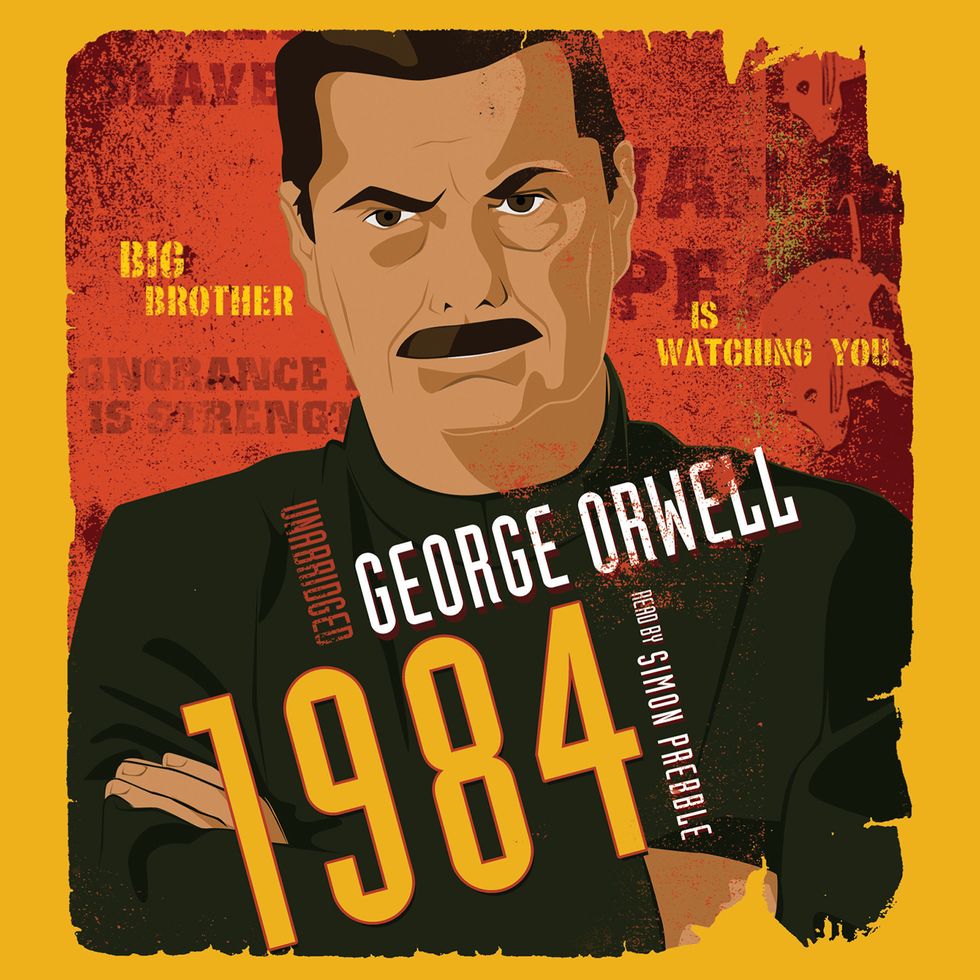 Knowing the references isn't enough with this classic; again, you have to read it for yourself in order to see dystopian America in your mind's eye. From the cognitive dissonance of war crimes to the contradictions of government propaganda, you need to come to your own conclusions about what an Orwellian future looks like.