Pogues frontman Shane McGowan was an ancient 65 when he died on November 30. Television producer Norman Lear was a youthful 101 when he left this realm on December 5. No doubt his zest for life kept him going for so long – and his zest for controversy.
Norman Lear's work was an integral part of American life in the second half of the 20th Century. Television programs like Maude, Sanford and Son, and The Jeffersons dragged television out of the 1950s and into the real world. As Variety states: "Lear's shows were the first to address the serious political, cultural and social flashpoints of the day – racism, abortion, feminism, homosexuality, the Vietnam war – by working pointed new wrinkles into the standard domestic comedy formula. No subject was taboo: Two 1977 episodes of All in the Family revolved around the attempted rape of lead character Archie Bunker's wife Edith."
All in the Family, which ran on CBS from 1971 to 1979, typified the clash of generations. Middle-aged bigot Archie Bunker – played by Carrol O'Connor – was a right-wing King Lear in Queens, raging at the radical changes in society. Archie didn't let ignorance get in the way of his opinions; once he argued that people who lived in communes were communists. The thing is, the old dog was actually capable of learning new tricks. Archie never evolved into any kind of saint. But over the nine seasons "Family" aired, experience taught Archie the benefits of listening to (and respecting) viewpoints far different from his own.
All in the Family was the jewel in Lear's crown, but don't forget the highly popular shows One Day at a Time (which featured Bonnie Franklin as a divorcee raising two daughters in the Midwest) and Mary Hartman, Mary Hartman (with Louise Lasser as the titular figure in a parody of soap opera conventions). Good or bad, Lear's work was never indifferent.
More recently, you may have heard about Lear's lively activism. His TV shows were themselves arguments for free and unfettered speech, and Lear supported a slate of liberal causes. In 1981 he founded People for the American Way. The organization's website describes the ways that PFAW has "engaged cultural and community leaders and individual activists in campaigns promoting freedom of expression, civic engagement, fair courts, and legal and lived equality for LGBTQ people."
Lear's life was a long and fulfilling one. In 1978 he was given the first of two Peabody Awards, the most prestigious award in television. "To Norman Lear," it reads, "...for giving us comedy with a social conscience. He uses humor to give us a better understanding of social issues. He lets us laugh at our own shortcomings and prejudices, and while doing this, maintains the highest entertainment standards."
A pioneer, a gadfly of the state, a mensch. To paraphrase a lyric from All in the Family's theme song, "Mister, we could use a guy like Norman Lear again."
In 2019, the equivalency of knowledge and power is not just an adage, but a warning. However, an American public that stays defiantly informed can also turn knowledge into hope.
Author Isaac Asimov once said, "There is a cult of ignorance in the United States, and there has always been.
The strain of anti-intellectualism has been a constant thread winding its way through our political and cultural life, nurtured by the false notion that democracy means that my ignorance is just as good as your knowledge." In 2019, the equivalency of knowledge and power is not just an adage, but a warning. However, an American public that stays defiantly informed can also turn knowledge into hope.
Here are 10 books every (informed) American should read:
Travels with Charley: In Search of America by John Steinbeck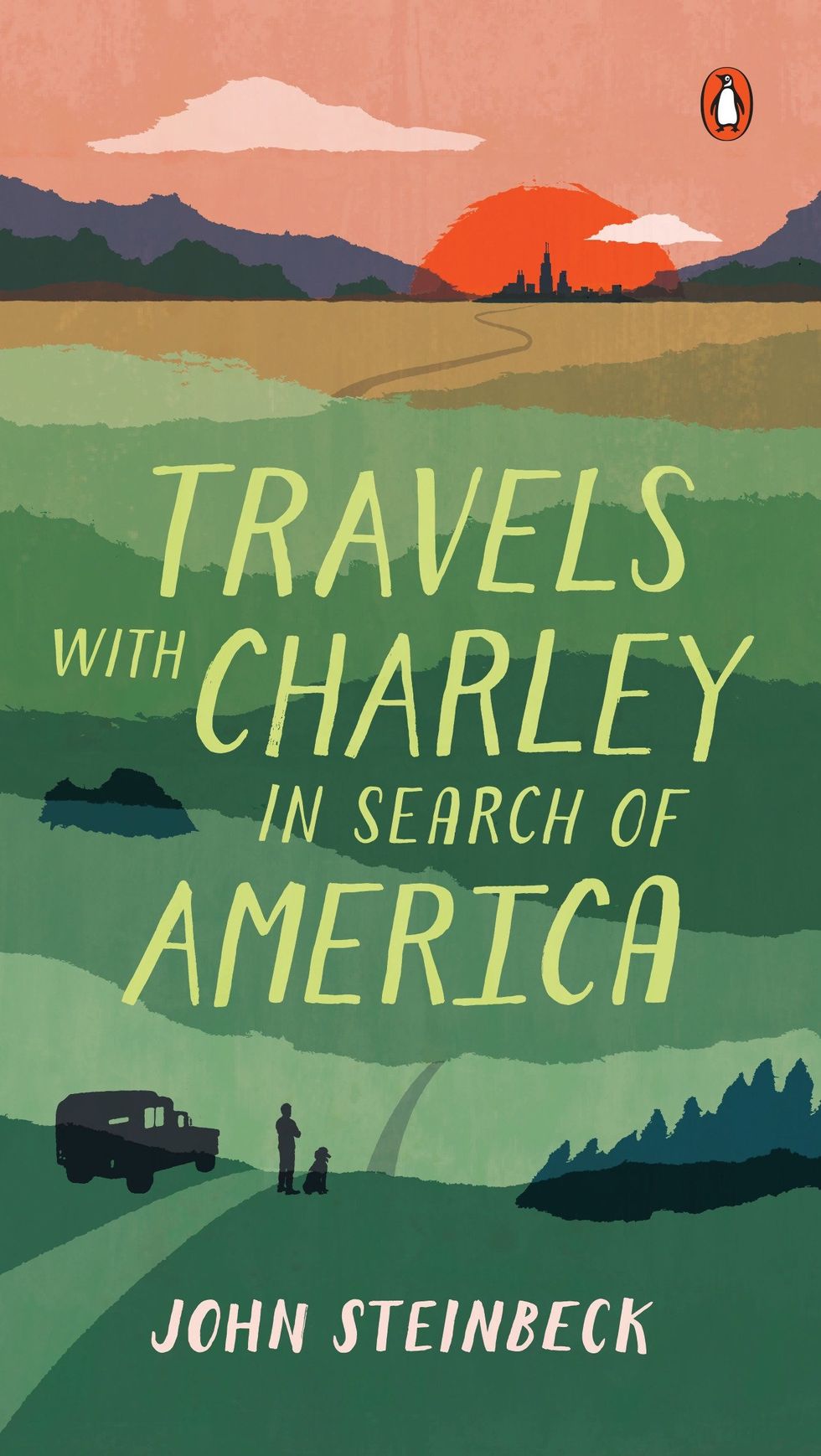 If you don't read the Steinbeck classics, The Grapes of Wrath and Of Mice and Men, you're doing yourself a disservice. But, if there's only one Steinbeck book you do make time for, make sure it's his autobiographical travel memoir of taking his lumbering RV and charismatic dog across America. He makes due with whatever conversation and company he finds, not driven by any great American ambition other than finding moments of connection in a diverse landscape.
Catch-22 by Joseph Heller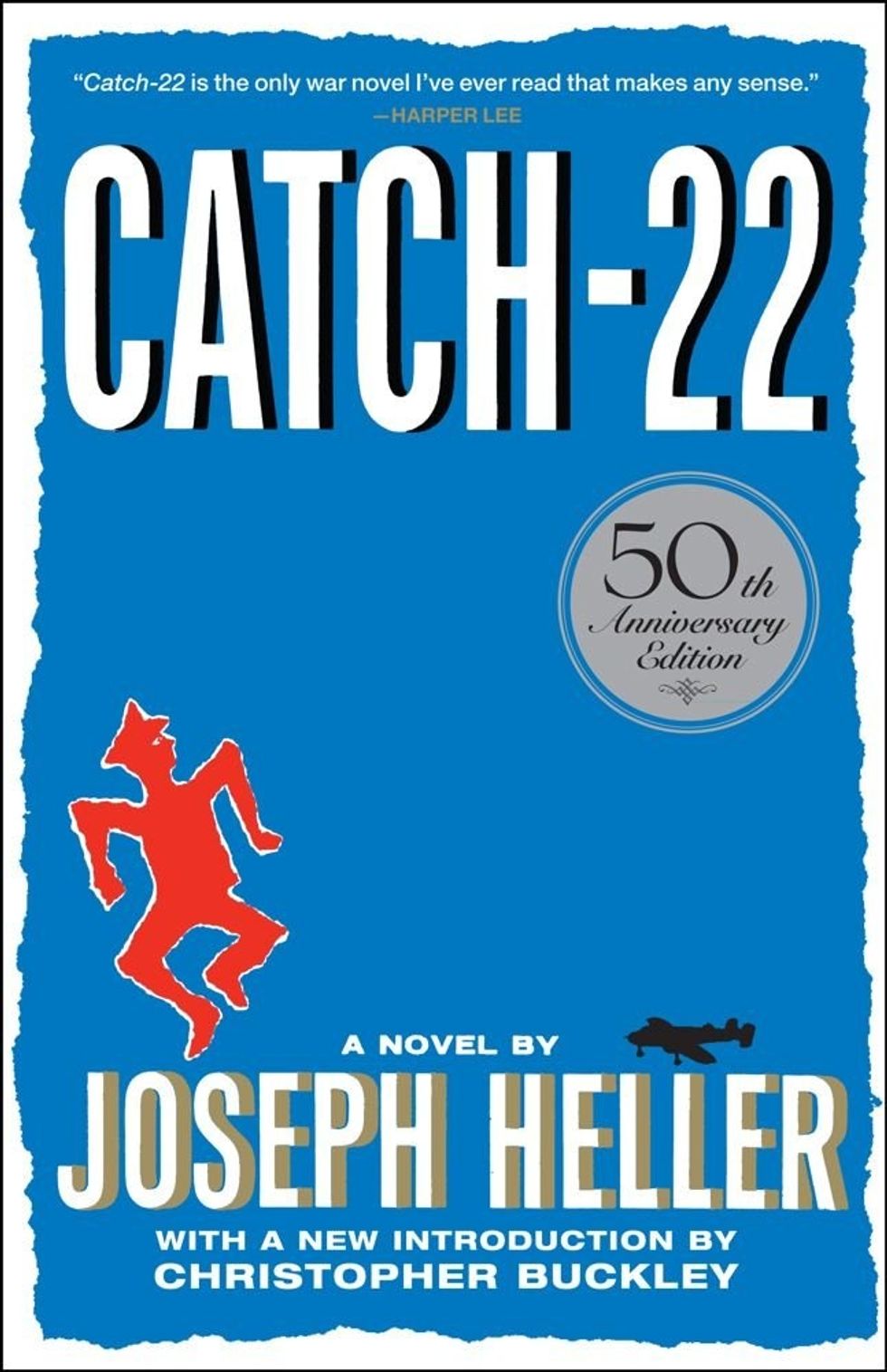 One of America's most loved authors, Heller's humor and biting observations capture the precarity of individualism in the face of war. The foundations of American cynicism and anti-war sentiment are encapsulated in the eponymous bureaucratic rule of Catch-22: "a man is considered insane if he willingly continues to fly dangerous combat missions, but if he makes a formal request to be removed from duty, he is proven sane and therefore ineligible to be relieved."
Frankenstein by Mary Shelley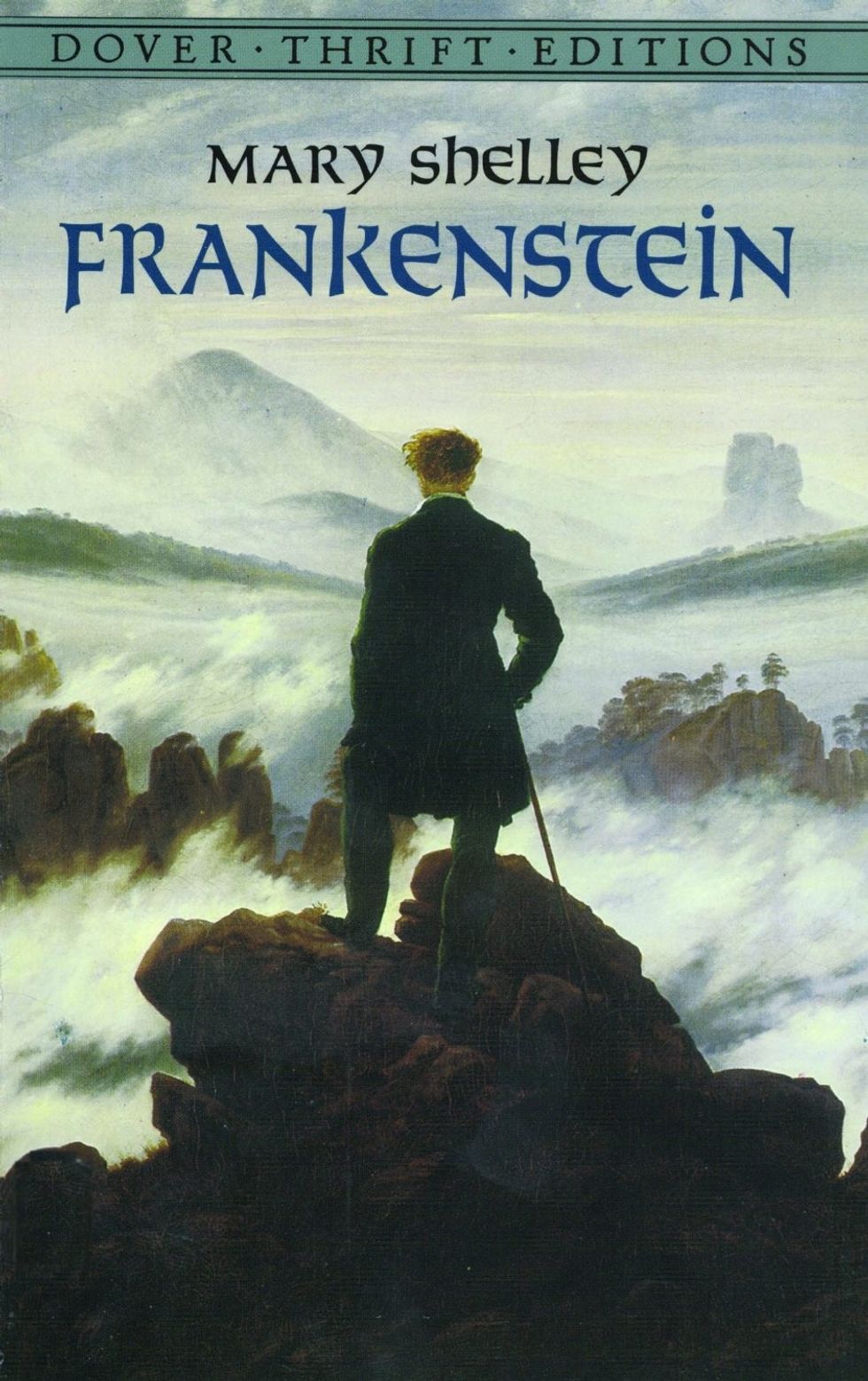 As much as the movie adaptations of Frankenstein's monster are icons in America cinema, the philosophical depths of the novel are sadly lost. Individuality and personal responsibility are two major burdens that neither creator nor creation are capable of managing well. There's also something to be said about the element of spectatorship that Shelley frames the novel with, as the story unfolds through a series of letters and switches narration like a mind-bending Black Mirror episode.
Between the World and Me by Ta-Nehisi Coates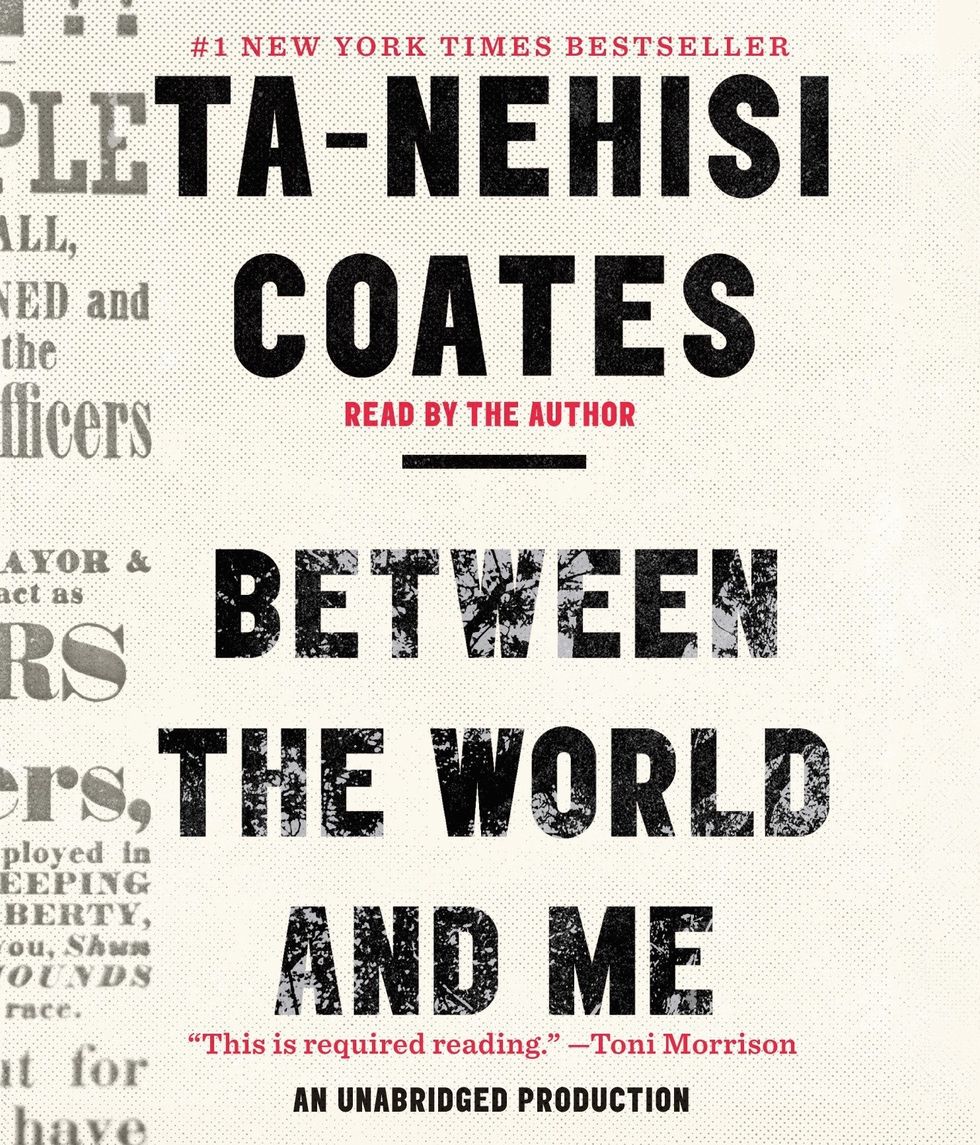 Coates manages to capture both the history and enduring tension of race relations in modern America in what Toni Morrison calls "required reading." Written as a letter to his son, Coates' writing is an alchemy of memoir, oral history, and calls to action. He aims to explore how "Americans have built an empire on the idea of 'Rae,' a falsehood that damages us all but falls most heavily on the bodies of black women and men...What is it like to inhabit a black body and find a way to live in it?"
The Hitchhiker's Guide to the Galaxy by Douglas Adams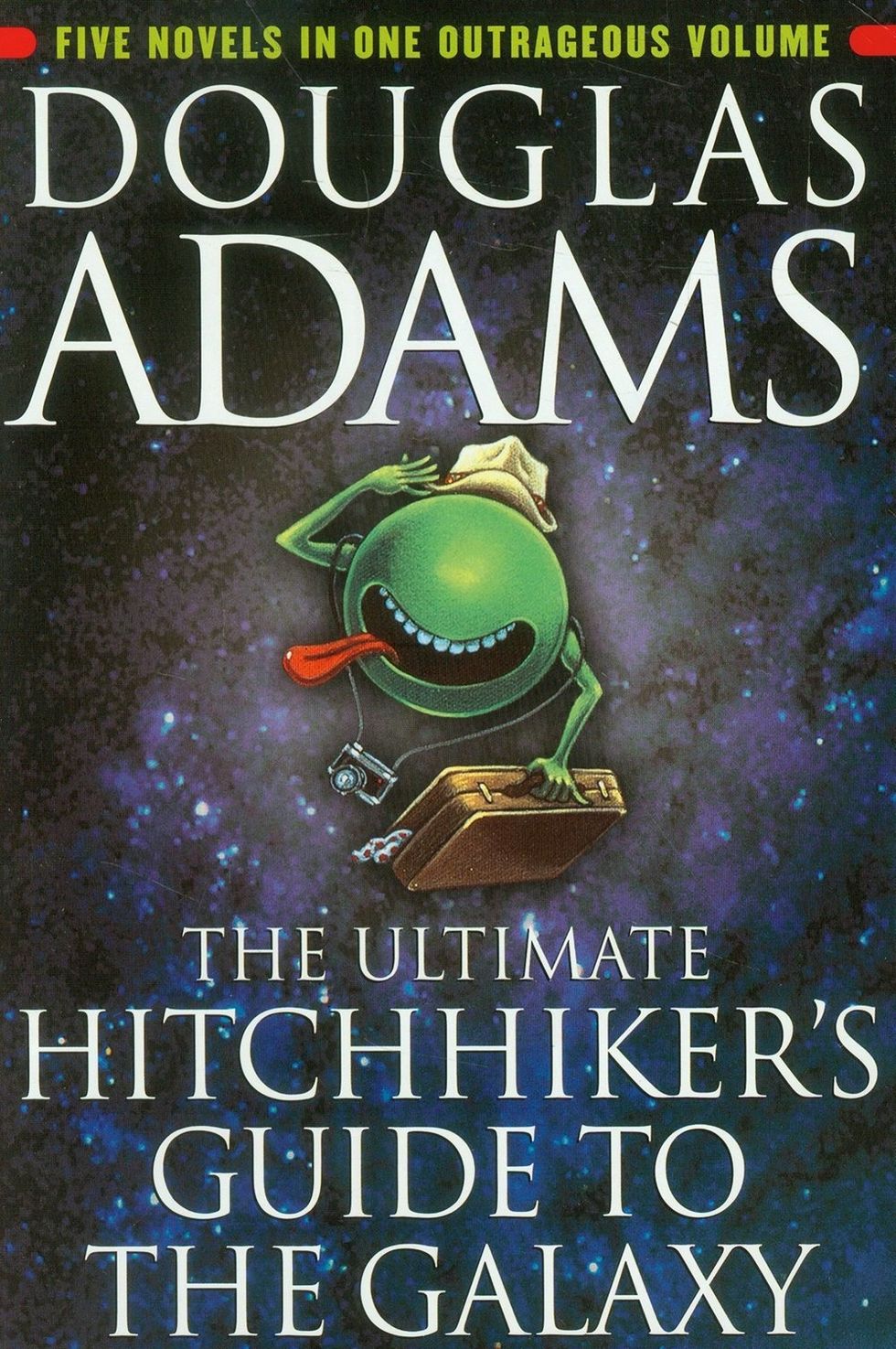 This classic fantasy adventure isn't a political science essay or a philosophical treatise, but the payoff is just as strong–if not stronger. Alienation, otherness, nihilism, and, above all, personal resilience take Arthur Dent through the galaxy after his home (along with the rest of earth) is destroyed one casual morning.
Ender's Game by Orson Scott Card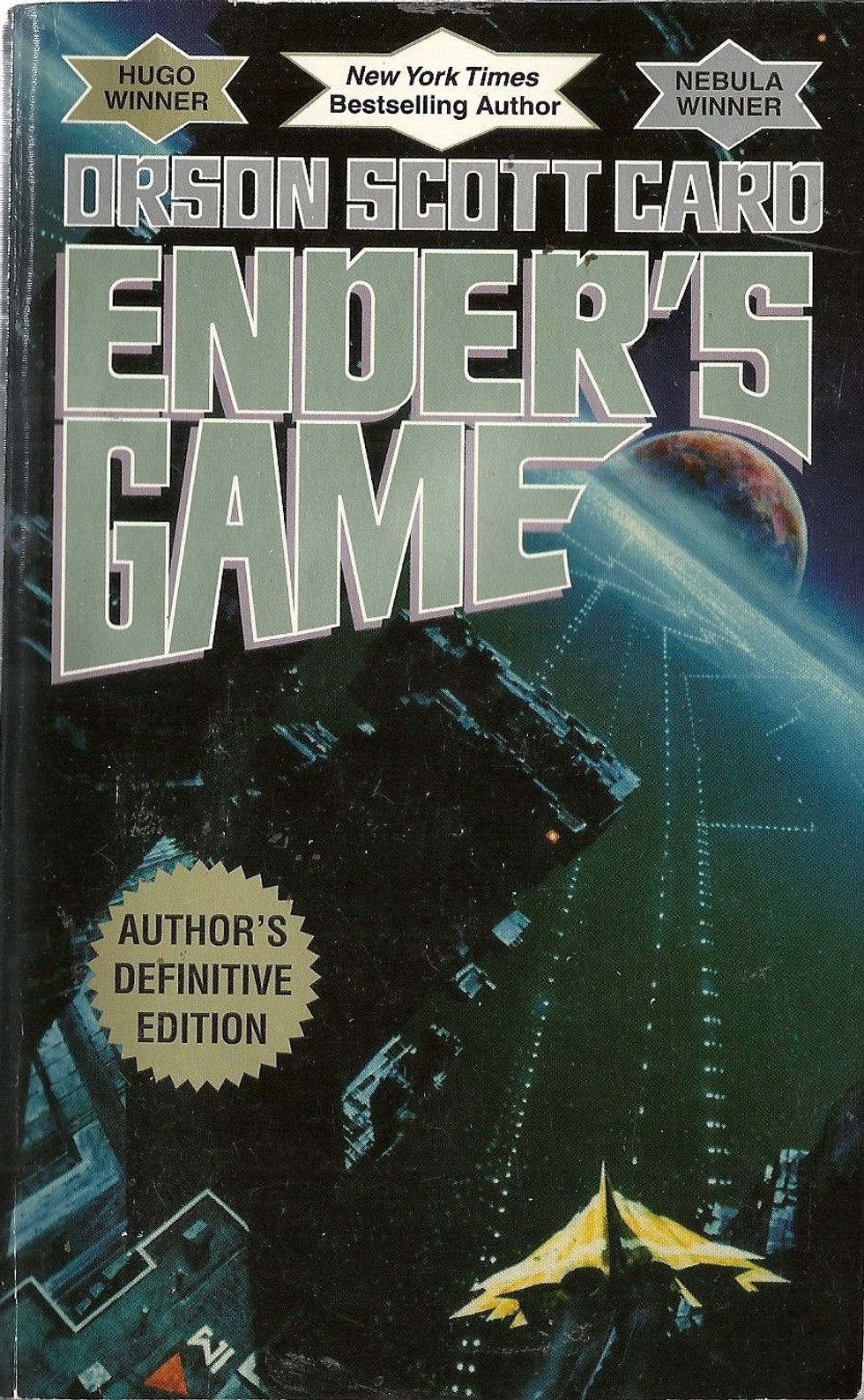 In the same vein, this sci-fi novel is like Machiavelli's The Prince retold as a dystopian space saga. The value of individual innocence in the face of the greater good is challenged. The series explores the moral boundaries of powerful men using innocents as weapons in a war they can't understand.
Bad Feminist by Roxane Gay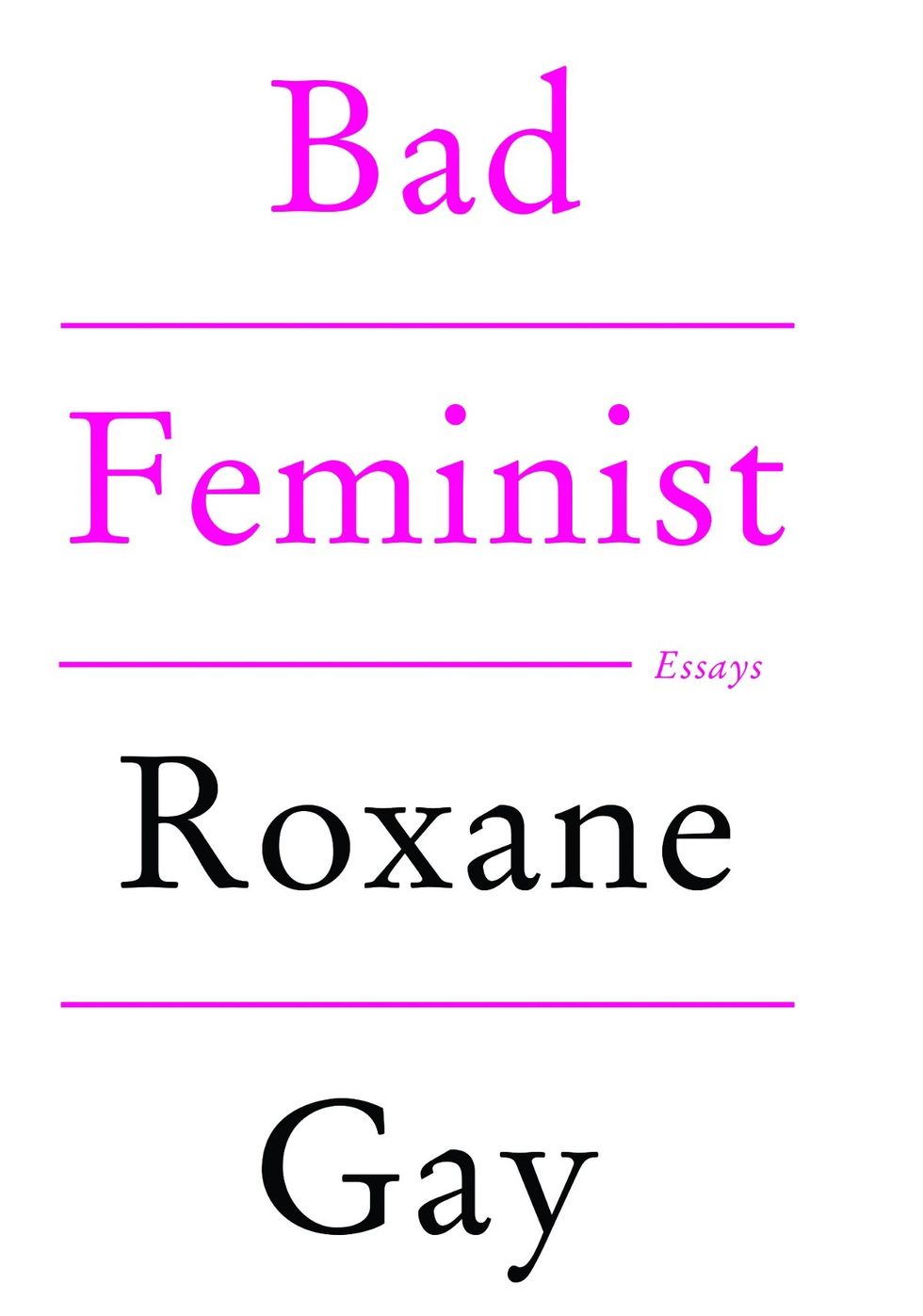 Gray's book of essays explores the contradictions inherent in what we understand modern "feminism" to mean. Mixing humor with sharp observation, Gay targets issues as banal as choosing pink as her favorite color as well as timelessly complex matters such as domestic abuse and abortion.
Fahrenheit 451 by Ray Bradbury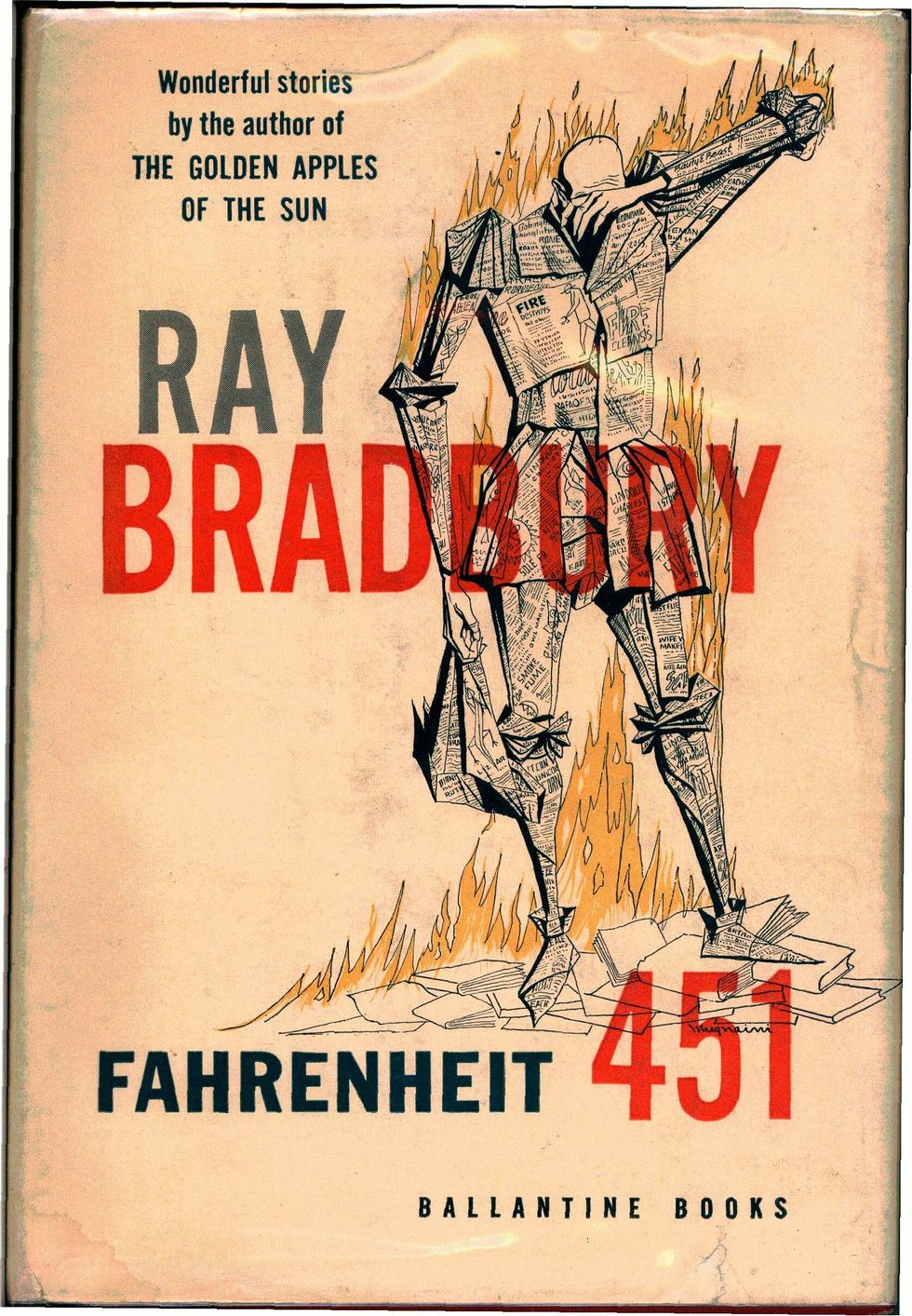 This one also gets named on every list of "books you need to read" because of its plain and eerie predictions of how dependent society will become on media for its opinions and worldview, as well as entertainment.
The Little Prince by Antoine de Saint-Exupéry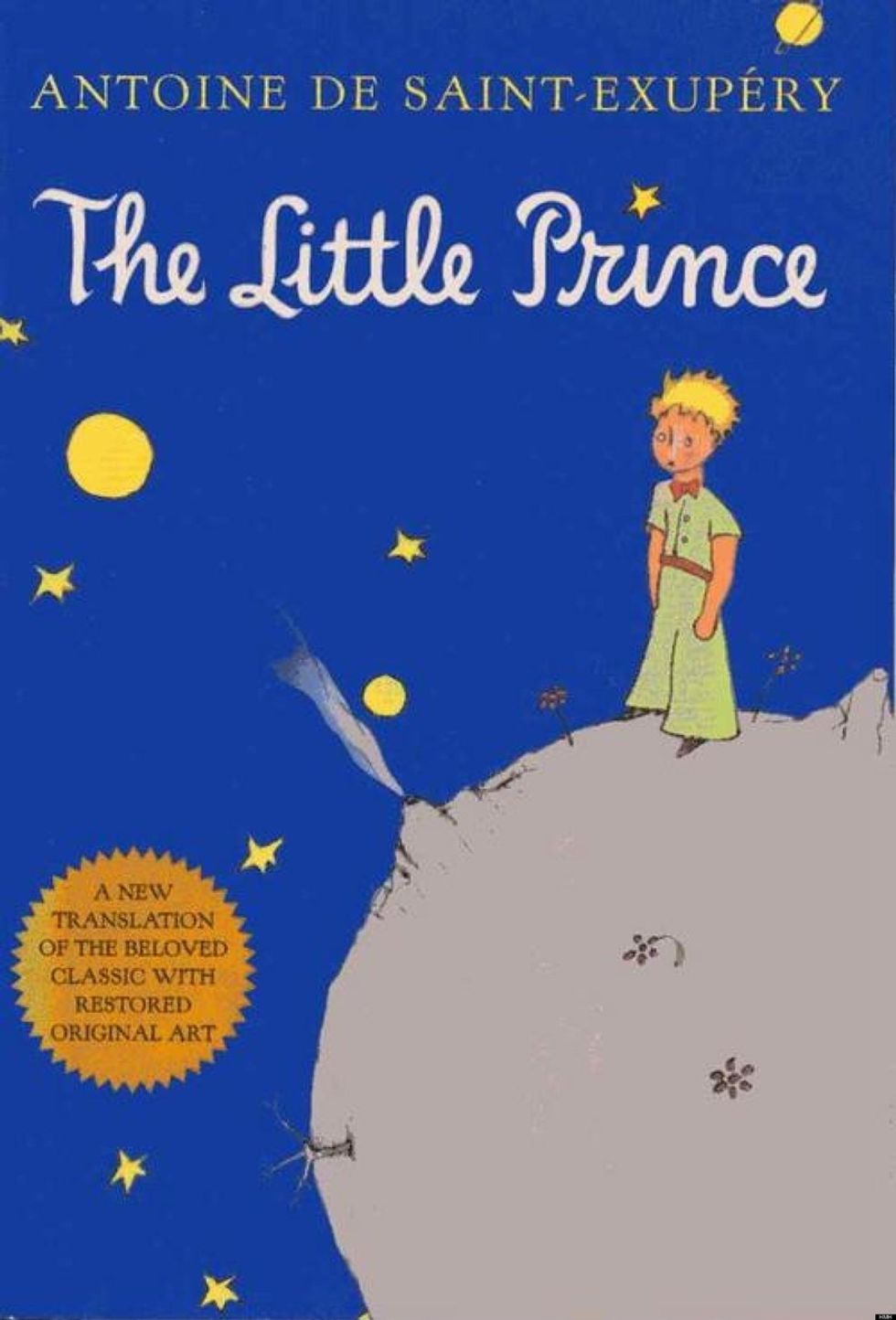 If you can't read the entire canons of solipsism, emotional psychology, and the art of satire, you can absorb the whimsical explorations of The Little Prince. Put simply, a boy prince journeys from planet to planet, each populated by a single adult. His conversations with each one create "a heartfelt exposition of sadness and solitude." Originally written in French, it's universally poetic.
1984 by George Orwell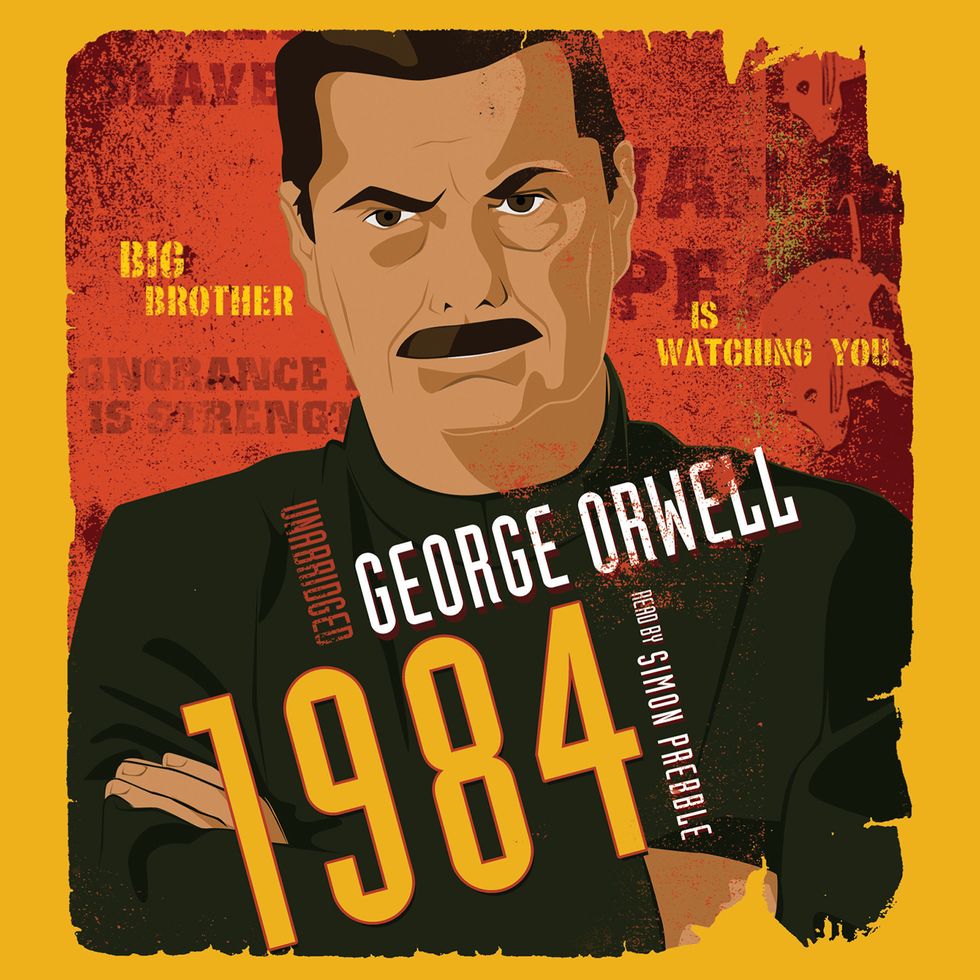 Knowing the references isn't enough with this classic; again, you have to read it for yourself in order to see dystopian America in your mind's eye. From the cognitive dissonance of war crimes to the contradictions of government propaganda, you need to come to your own conclusions about what an Orwellian future looks like.